"She not only saw a light at the end of the tunnel, she became that light for others." ~ kobi yamada
If you mention "D-day" to most the thoughts of troops storming the beaches of Normandy might enter their minds. But if you ask most parents of a child with spina bifida they likely will never forget a different battle… "D-day"…the day their child was diagnosed with spina bifida. For most the memories of the diagnosis day likely are filled with those cold and dark memories where moments of fear created worry about how much might be wrong with their baby. I know that's how I felt two years ago today. I was scared to know how much my son Chance would have to endure and how many challenges spina bifida would bring him and our family. I was so scared I was ready to give up and the fact that he would be born with spina bifida didn't make any sense what-so-ever. I seriously thought God had it out for me and was just throwing every possible heartbreaking challenge at me in an attempt to break me down completely. Two years later I realize really his intent was to lift me, my family and our baby boy up higher but that we'd have a few challenges to endure along the way that would help strengthen us.
I didn't choose for my son to have spina bifida. Surely if I had a choice I'd wish that it be eliminated from our lives completely. Over the last two years I've spent so much time just trying to wrap my head around trying to understand why he has spina bifida and wishing for him to be spared all of the challenges that are known to arise with spina bifida. We've definitely not travelled the easiest path in these two years since we've known he'd be born with spina bifida. But as time has passed I've begun to understand a little more God's intent. Just look at this little boy…despite the imperfections he was born with…he's absolutely perfect.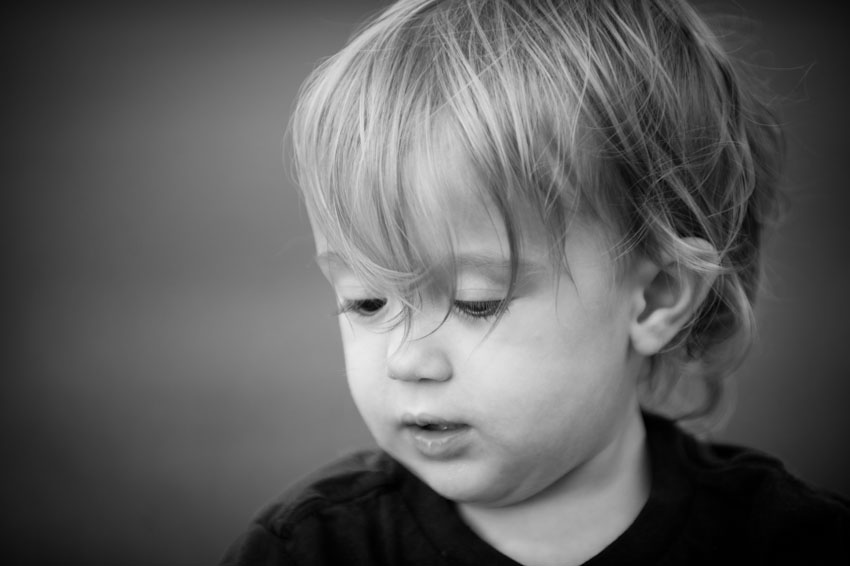 Two years ago I was worried about his mobility. All the things I read in those first few weeks had me fearing the worst possible scenario. Two years ago I was worried if he'd even be able to stand. Just in the last few weeks he's begun to pull up to things and if he's holding onto something or leaning against something he can now stand. Only for a brief time, but this is one huge step for our little boy. It gives us hope that someday he will walk. Sometimes I wonder if he's just a bit weaker due to his spina bifida or if he's just stubborn…but I'm convinced it's a combination of the two. This week when I took him to the ball field I decided to work with him on standing in hopes that this year for his spina bifida awareness photo that he'd be standing. Thanks to him saying "hello" as someone's phone rang he completely stopped resisting me and stood so darn well for several minutes.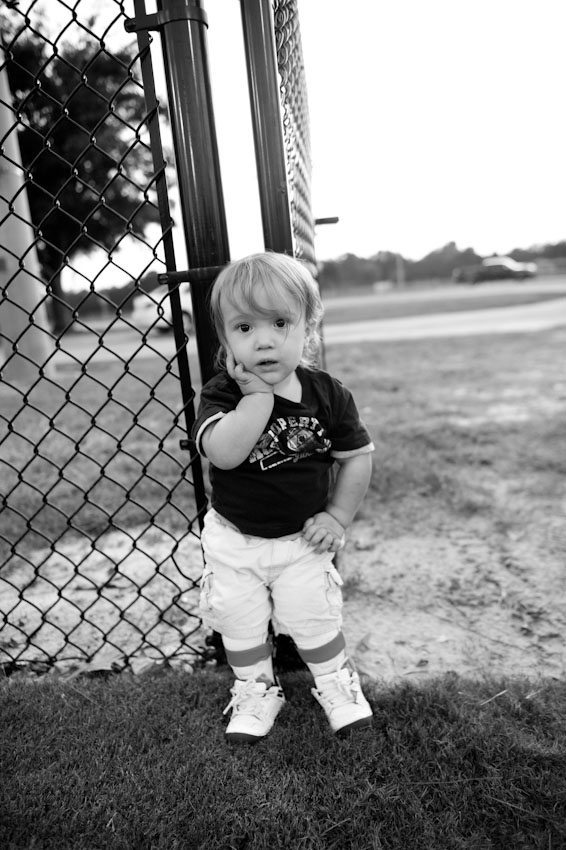 We tried a couple times and he just amazed me with how well he did. I sure hate spina bifida but because he has spina bifida I have so much more appreciation for every little milestone he meets.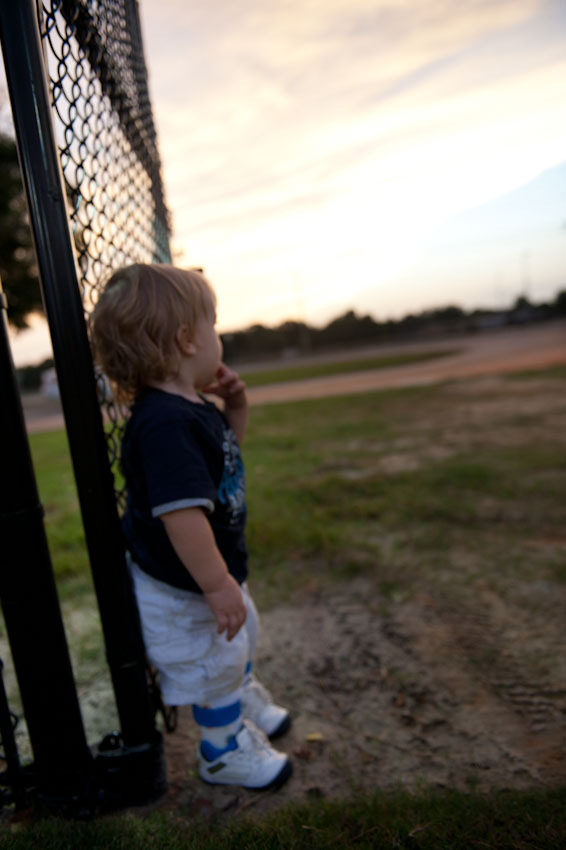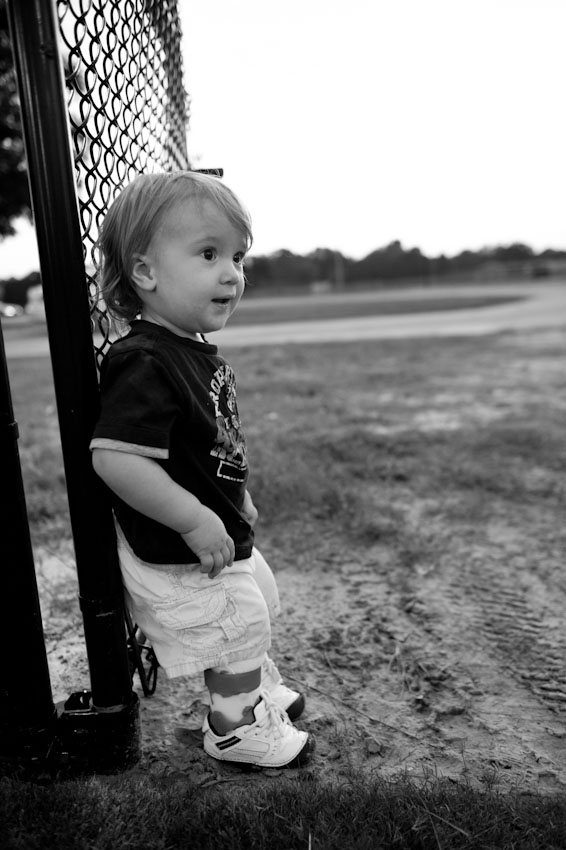 Surely spina bifida has changed our lives. At times I fear perhaps I've blogged a few too many of my thoughts, but days like today make me appreciate being able to reflect. Yes, two years ago I blogged to tell the world "my baby has spina bifida" and last year I reflected "a year later" …for some reason reflecting helps me appreciate the journey a little more. Apparently blogging has helped more than just me…that crazy idea of sharing the news 2 years ago has made it's way around the world and likely one of the top things you'll find in google if you trying to learn more about spina bifida. Part of me still doesn't understand but as time passes I have begun to see the light and recognize that Chance having spina bifida has helped me recognize more of God's intent for me and for our family. Two years ago I didn't quite realize how many lives this little boy of mine would touch. In two years he's helped me and our local spina bifida community bring together our local community to support those affected by spina bifida. And through my blog every day new mothers learning of their own diagnosis are continually searching online for support and somehow learning of our baby boy's story. Yes, Chance…you were brought into this world to help bring hope to others. I don't know if you realize it yet…but you've truly touched the hearts of so many. There's no denying that you are incredibly special.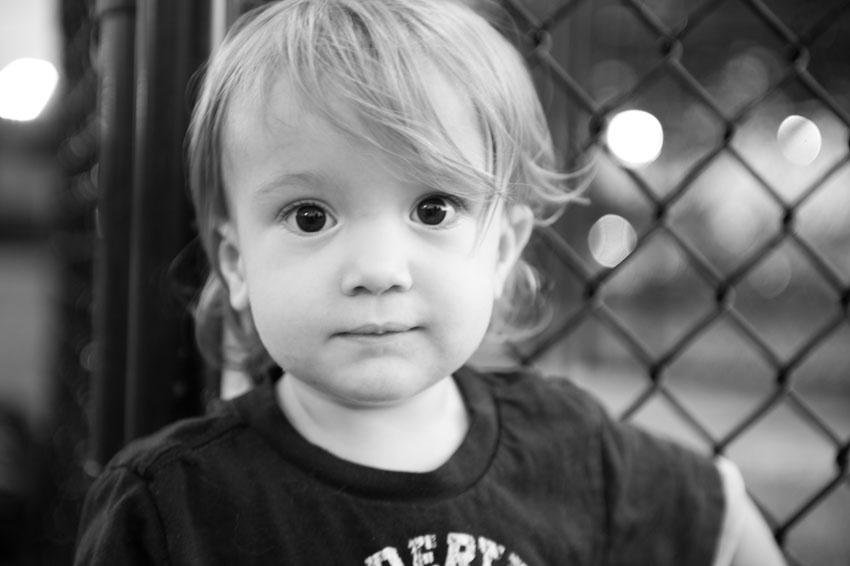 My son has given me hope and appreciation for life and I now do my best to make the most of every moment we have with him. His life is precious. We feel blessed that his medical challenges have settled down. We now understand the value of his life and we realize that spina bifida isn't what defines him…it's just a little part of who he is.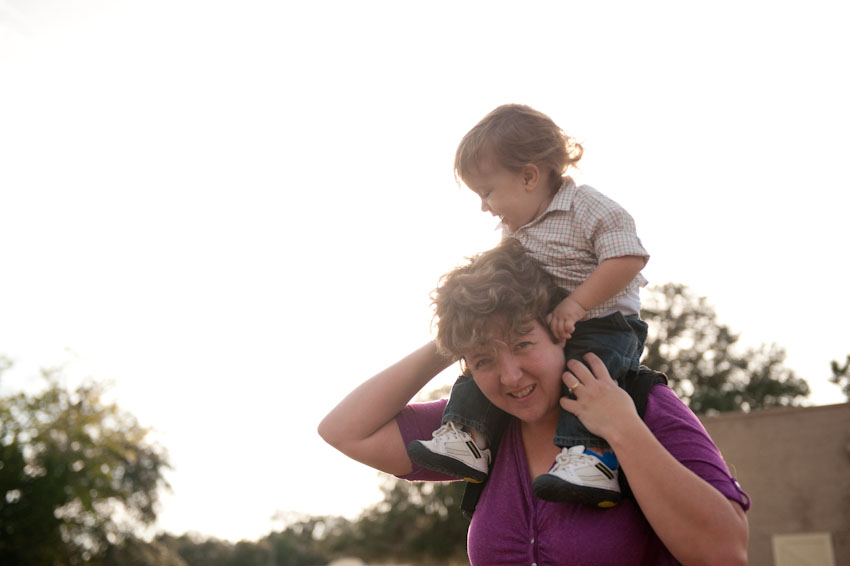 The fact that he has spina bifida just makes all the things he does that much more amazing to us. I pray for the day that we can eliminate the stigma associated with spina bifida. You know…the day I tell someone new that my son has spina bifida and they don't give me the "oh my God is he okay?" type of reaction. I pray for the day that all the expecting mothers learning that their child has spina bifida are no longer lead to believe that spina bifida is the worst thing in the world or a reason to give up on their child. Still in 2012 I'm in shock with the resources that still seem so scary and daunting. I know more can be done. I know this little man of mine was brought here because more hope is needed to improve the world's perception of spina bifida. It's not the worst thing in the world. In fact, some of the most beautiful and amazing people I've ever met have spina bifida.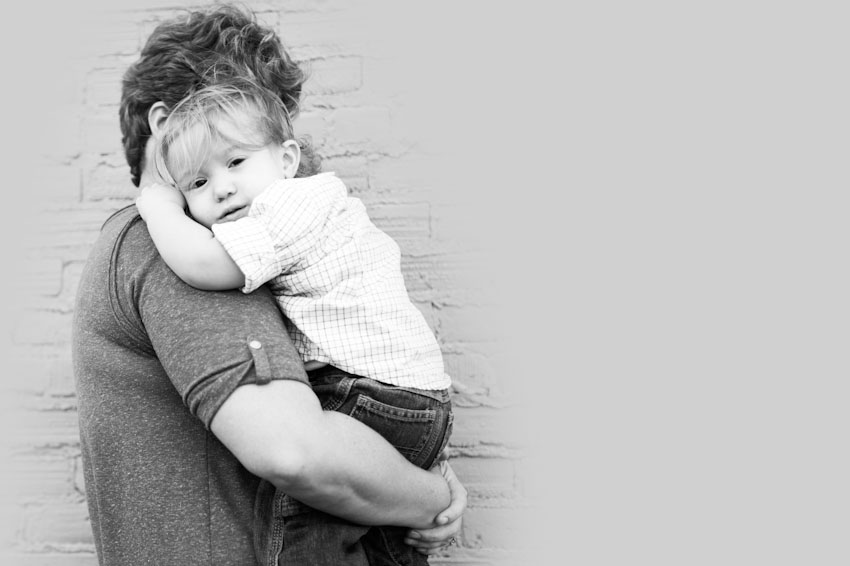 Yes, baby boy…I pray that somehow sharing your story has helped give a few people the hope they needed.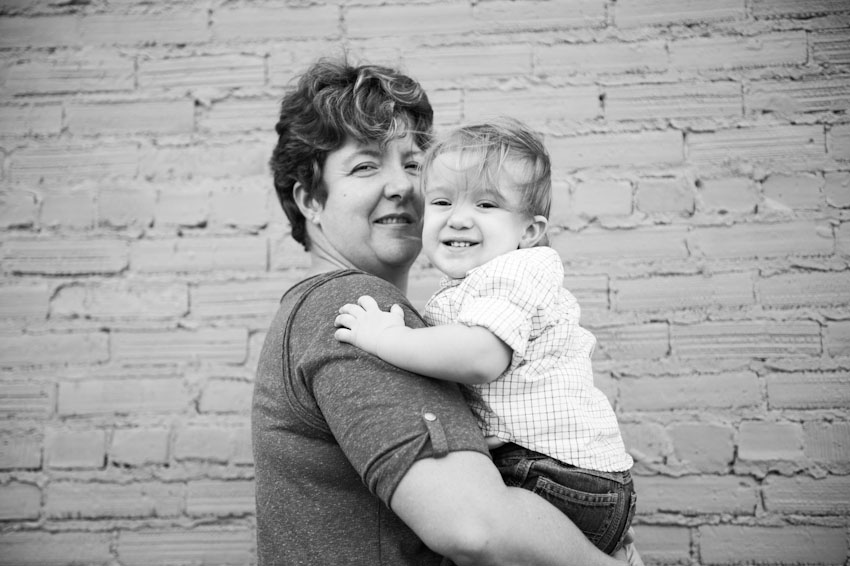 After working with Chance earlier in the week at the ballfield trying to get him to stand I decided we'd take him out to do a few more photos that hopefully I might get to use in the spina bifida awareness campaign. It really took a lot of trickery and playful moments…thanks to our baby girl I have a few photos to share of the moments that may make you all smile.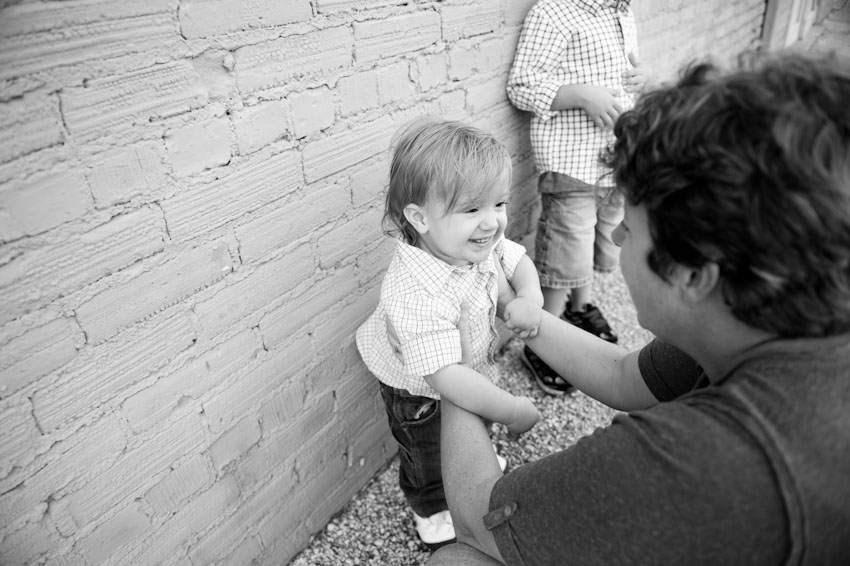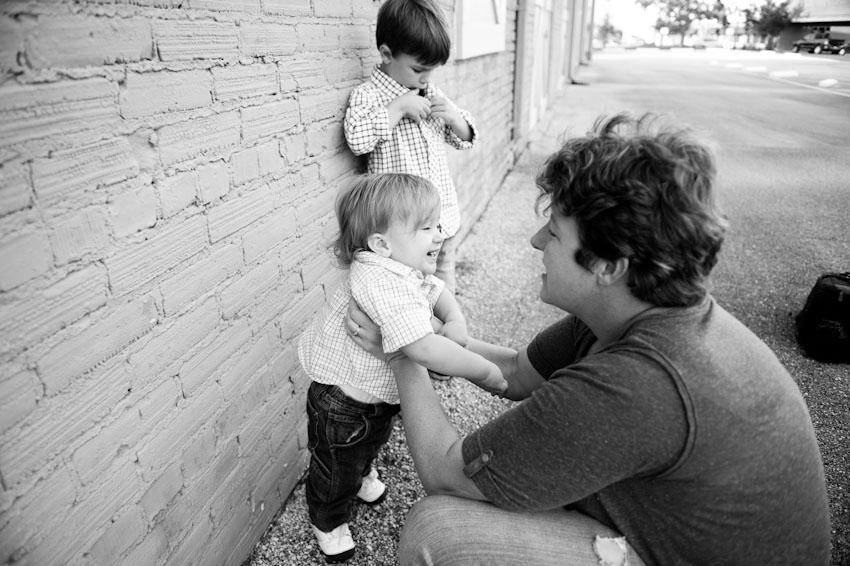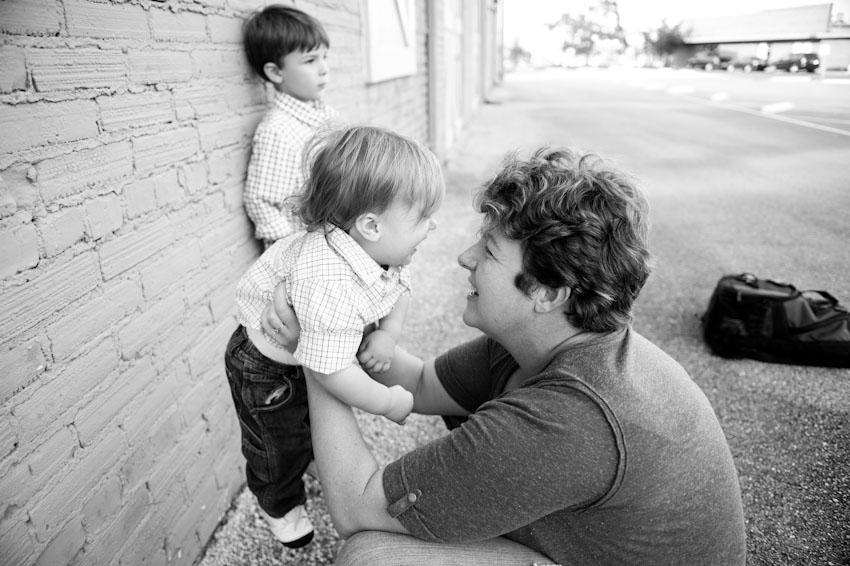 It took several attempts and Hope and I took turns…little man was being stubborn and made us work for a few photos.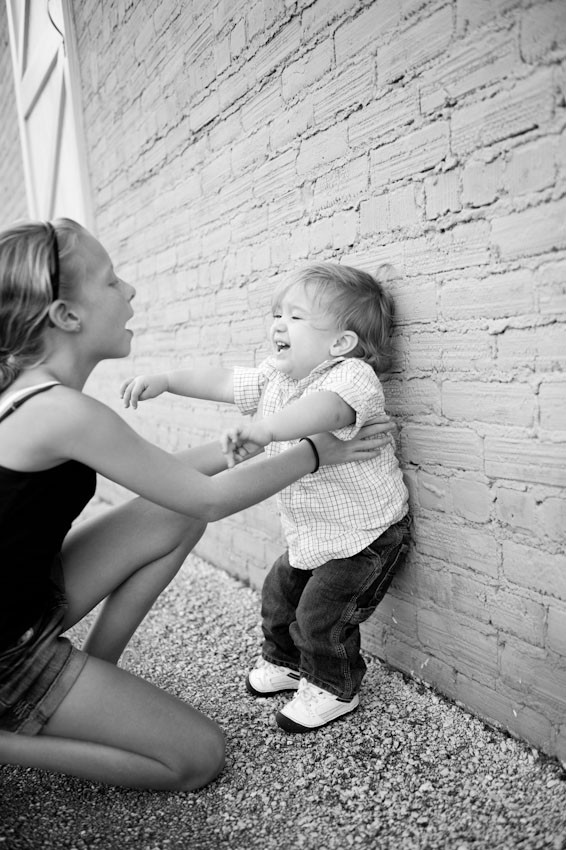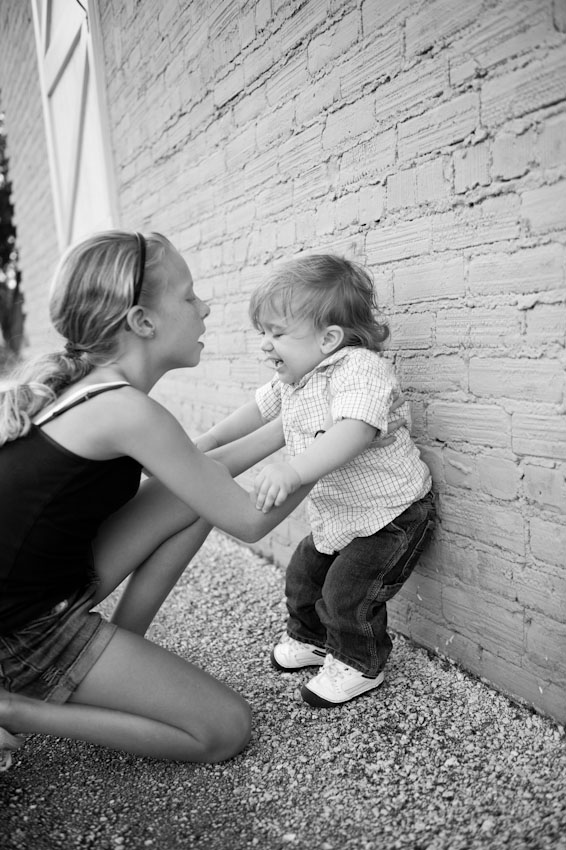 But he finally gave in, knowing that he's incredibly cute.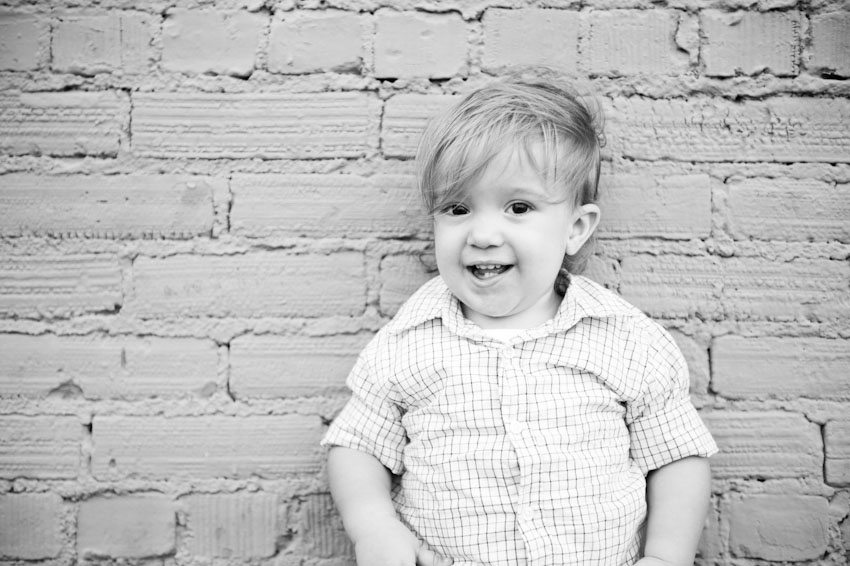 I knew two years ago that I loved him…but I didn't realize I would love him this much. I hate that he has spina bifida…but I know now that it's not the end of the world…in fact, my world is that much more amazing because of this little guy.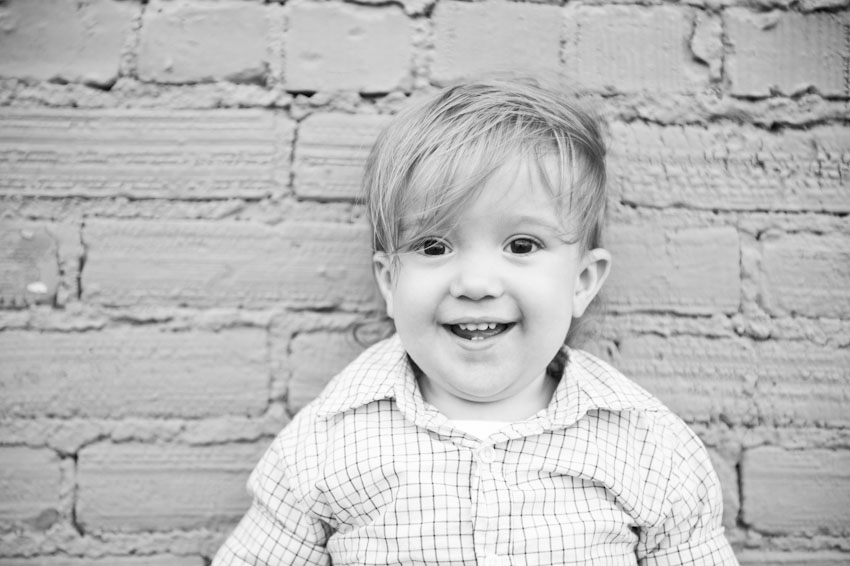 Before we knew it…he was standing. Yes, baby boy…those legs work. They may need a little more time to get stronger but we will help you get there. The fact that you are standing, even just leaning against a wall is amazing and still moves me. Two years ago I feared you might not ever be able to do this.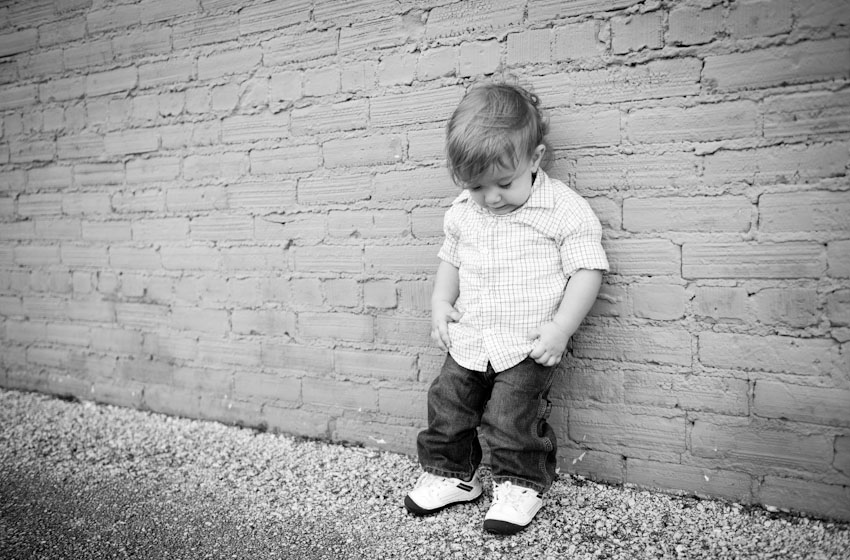 But look at you. We couldn't be more proud. We once feared you might never stand on your own…I have no doubts you'll continue soar above our expectations…just like the "Super Chance" that you are.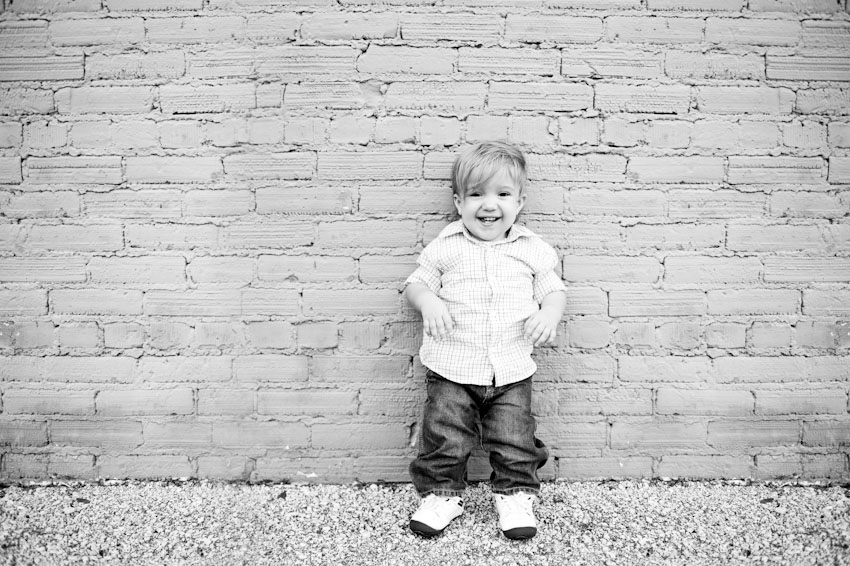 Yes, it's diagnosis day…and I remember, much like a birthday…the day my son was diagnosed with spina bifida. It's an emotional time of year for me as the memories rush back and at times hit me like a sledgehammer ….really wishing still that my son didn't have spina bifida. Two years ago I was scared to death and feared I wasn't strong enough to endure all these challenges. I was more worried about what was wrong rather than what might go right…and how my son would overcome some of the most trying moments. Perhaps it's crazy that I take so much time reflecting, but for me it's important to honor this day…because though at times I wished spina bifida away from our lives…I also find it to be a unique blessing that has brought just as many uplifting moments to our lives.
To all the new mothers who may happen to stumble upon my blog online after receiving the diagnosis, I will tell you this journey of having a child with spina bifida…it's not easy. But it's worth it. You are strong enough to raise a child with spina bifida. Your child will amaze you. And in time you too will learn that things aren't quite as scary as they once were the day your baby was diagnosed.
I'm currently working on more photography for the spina bifida awareness campaign again this year and can't wait to share it all soon. In the meantime, I hope this little update on "d-day" makes you all smile.
To our baby boy…Super Chance…you are loved.  Thank you for helping make our lives more amazing. You are amazing.