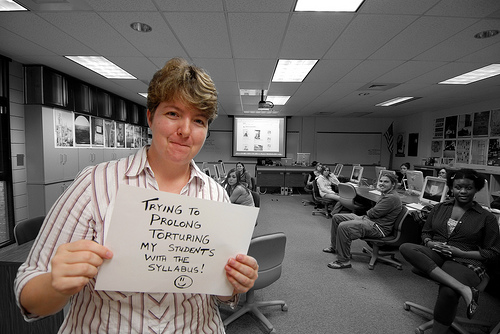 I'm someone who's in love with learning. I love it so much that I find teaching to be the perfect career to keep my busy mind fulfilled with all my desires to learn and inspire others. I have been teaching graphic & web design courses at Valencia Community College in Orlando, Florida since August 2004. I primarily teach web design and photoshop related courses and love every minute of it. It's not unusual to see me in class with my camera, writing all over the board, or twittering a great idea in class to get a point across in class. What I teach is fun and as stressful as some of my classes may be at times, I always try to find a way to help reassure students that no matter how challenging learning might be, it's always a little easier when you're having fun.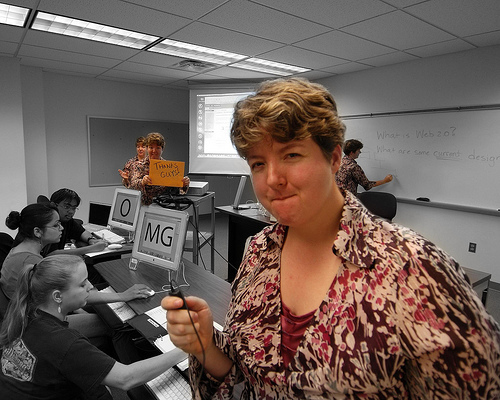 Since teaching at Valencia I began our blog for our graphics program in 2006. I also established a flickr account to share the amazing work our students produce. Really, it's some pretty impressive work that you must check out! I enjoy sharing resources through my bookmarks in delicious with my students and those in the creative community who are just as eager as I am to learn. You're forewarned that you may enjoy them so much that you may not want to leave.
I am very supportive and a firm believer that Valencia has one of the strongest graphic design programs around, not just locally but nationally. We may just be a community college, but don't let the stigma a 2 year institution brings ever influence a decision to hire one of our students. Perhaps I'm a little biased because I'm a three time graduate of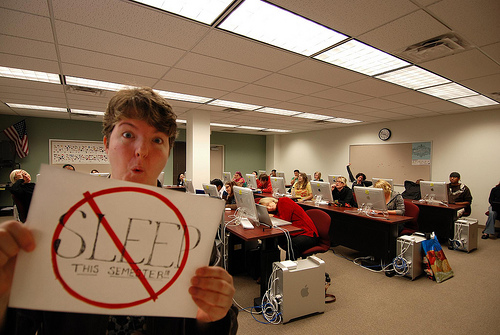 Valencia but the proof is in the recognition our program receives on an annual basis. Our students have won numerous local, national and international awards including the ADDY's, Print Magazine cover designs, and Siggraph. If you're ever interested in networking with our program or if you're looking for an intern let us know through our contact page on our blog.
In addition to teaching fulltime, I am also in pursuit of my Masters degree in graphic design online at Savannah College of Art & Design (SCAD). I recently graduated with my Bachelors in Digital Media with a specialization in Interactive Design in May 2009. At the rate I'm working I hope to graduate with my Masters by May 2011. During a typical semester that I teach at Valencia these last two years I have taught 5-7 classes per semester and have taken 3 classes every quarter at SCAD.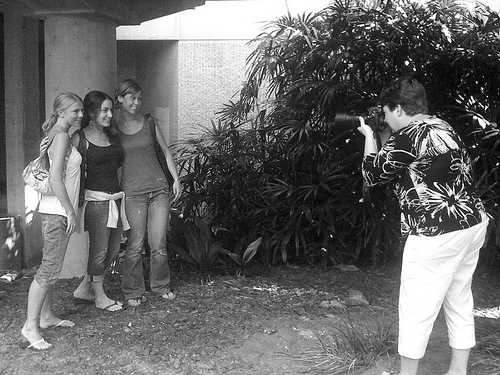 I also stay involved in various graphics events as I am able to. It's not uncommon for me to schedule events at Valencia with well known designers or to give students an opportunity to participate in hands on workshops. I have attended a variety of photoshop and lightroom workshops over the last few years, including three trips to Photoshop World.