"It's not how much we give but how much love we put into giving" ~Mother Teresa
So here's the deal….it's GIVING TUESDAY, right…and I can't let the day pass me by without "giving" – but an even more amazing thing would be encouraging others to help me give. I'm giving away an opportunity to win a photo session +prints with me or a photo mentoring session. Bear with me as I share my heart as to 'why' I'd like you to give first.
If you've been following my photography you likely already know – just over 5 years ago we learned my son Chance would be born with the birth defect spina bifida. The diagnosis is a pretty scary experience…hearing he'd be born with the most 'severe' type of the birth defect didn't help. It was also tough hearing I shouldn't "google" the topic – and after receiving information that was 20-30 years old I admit…I couldn't help but search online for information and support. I was more terrified the more I learned from the resources I found.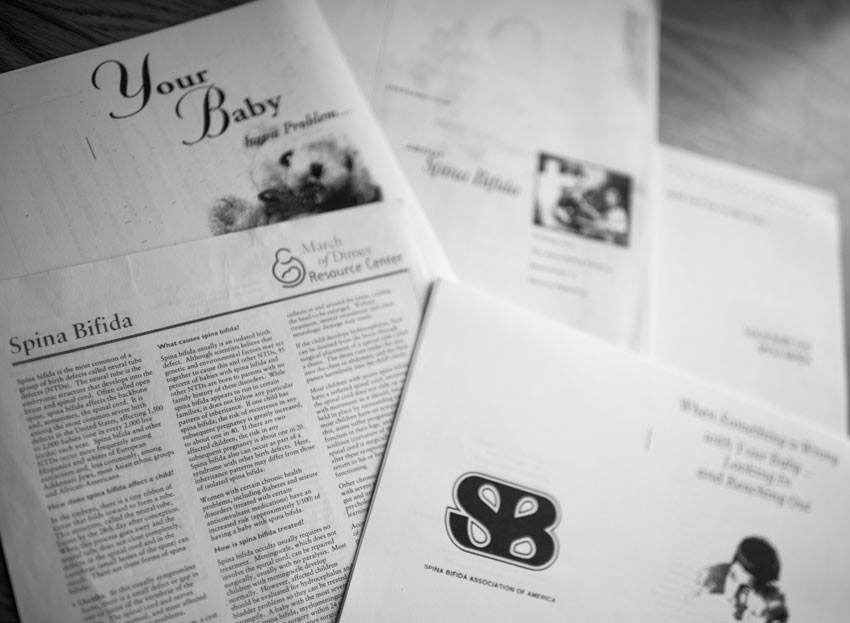 Looking back over the past five years its been an observation that resources mostly tell families what is "wrong" with a child with spina bifida. While resources may give a medical perspective of the birth defect, they don't really share what life with spina bifida is really like.  There's little hope or optimism shared after a diagnosis – but from the moment our son was born that's all we've experienced. Chance has surely faced a great deal of adversity in his life – but he's proven his life can be amazing and he's one of the coolest kids on the planet! I still think back to five years ago and remember it like it was yesterday – like so many other families – we were so frightened and we seriously considered all of our options, including termination. Now that he's here it's hard to believe we nearly gave up on our own child's life. Why? Because of the challenges we were scared we could care for? Because we didn't want him to suffer? Because we didn't know if we or our family were strong enough to care for a child with significant needs? Well we are…and this kid has proven how remarkably amazing it can be to live through the uncertainty of living with spina bifida.
The past five years of my life I've devoted a considerable amount of time photographing individuals living with spina bifida. I've not only lived with the challenges and triumphs raising our son, but I've been honored with the experience of meeting so many other families who are living this journey. I've seen the struggles and witnessed the happiness that can be experienced. My heart has ached for the many families I've since met who have also received the diagnosis – knowing they've faced the same tough decisions and fears for their child's life.
Over the past year I've teamed up with a group of professional photographers who have also begun to volunteer their time to photograph families affected by spina bifida. Every photographer has a direct connection to spina bifida just like me. We've had several other volunteers also join our group who have a passion for helping the spina bifida community. After doing extensive research we realize so many of the project ideas we have to create awareness of spina bifida and to help improve resources would require funding. In May 2016 we received 501(c)3 status as a non-profit with the hopes it will help us ensure we are able to seek the support needed to make our vision a reality. Just over a year ago we began a facebook page and are currently working on branding, our online presence and other resources such as a resource for newly diagnosed families – all of which require support.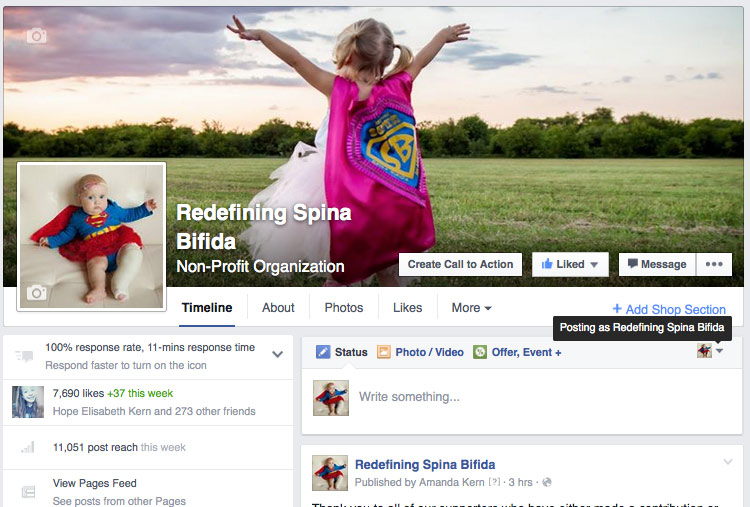 In the past year our page has seen nearly 8k fans in more than 45 different countries. Just this past month we've received communication from families in the U.S.,  various countries in Europe, Iraq and Australia – newly diagnosed families or new parents who all sought support and were praying to find hope. It's 2015 and sadly so many newly diagnosed families receive little to no information about spina bifida, receive outdated information, or are encouraged to give up on their child's life. It's 2015 and its sad to know that prenatal resources primarly share only what is 'wrong' with a person's life who is born with spina bifida. These kids are so much more than their diagnosis and families deserve to hear just how much potential their lives hold. Spina bifida is the most common permanently disabling birth defect yet so many around the world still know very little about it. It's time we help improve the world's perception of spina bifida – the team of volunteers I have worked closely with this past year truly believes it is possible – we hope to be the change we wish to see in the world.
So its time to share my giving opportunity. As many of you know, our son Chance has a surgery coming up – so we'll end this opportunity on December 6th, 2015 so that we can announce a winner on December 7th before he undergoes surgery the following day. Here's your opportunity to either win a photo session + prints or a photo mentoring session…
FREE PHOTO SESSION ELIGIBILITY?
Here's what you have to do for a chance to win a FREE photo session for those who care to participate.
Go to the fundraising page for Redefining Spina Bifida (https://fundly.com/redefining-spina-bifida) and make a minimum of a $10 donation to Redefining Spina Bifida.
After you've donated if you'd like to earn additional entries into this contest you can share on social media (only if you've made a donation too) – be sure to email me to let me know you've shared the fundraiser on social media.
Email me to let me know you've donated and shared the page – email me here: amanda [at] amandakern.com When emailing me share with me your donation amount, name, contact information and the ages and number of people of who you wish to be photographed so that I can get back in touch with you if you are chosen. If I don't receive an email from you your name will not be included in the entry. If you donated prior to this announcement I will still honor your donation as an entry – just send me an email.
You may enter as many times as you like. For every $10 you donate your name will be entered into the photo session giveaway if you have emailed me your donation confirmation. (You can make a larger donation and have it counted as multiple entries…for example, a $100 donation would equate to 10 entries).
To be eligible for the free photo session you must donate prior to Dec 6, 2015 at Midnight. The names of those who have helped me will be collected and a winner will be chosen randomly. Entries will ONLY be accepted until Midnight on Dec 6th, 2015. A Winner will be announced on December 7th, 2015.
IF YOU'RE THE WINNER…If you're chosen as the winner you will have two options.
OPTION 1: FREE PHOTO SESSION + PRINTS!
 A free photo session with me that will last 1-2 hours for you, your family, or someone you wish to give the session to.
The session will be valid between January 1, 2016 through December 31st, 2016.
You will receive all edited photos in HIGH DIGITAL RESOLUTION format. Yes, I said FREE. That means I earn NOTHING by giving.
Your session will also include one canvas print 18″x24″ as well as a print package including (2) 8″x10″ prints, (6) 5″x7″ prints, (10) 4″x6″ prints, and (2) set of 8 wallet prints.
You will be given permission to print and share online all digital photos for personal use.
*By participating if you win you agree that photos may be used in my portfolio.
**You must be in the immediate Orlando area or willing to travel to Orlando if you win.
***The value of a custom photo session w/high resolution photos and prints is $1000.
OPTION 2: PHOTO MENTORING SESSION
I've received a lot of requests and inquiries for me to offer "mentoring" sessions. I've lost count of how many people have asked me "how" to I do something or if they could just spend an hour or two with me to see how my photography and/or editing approach. If you are chosen as the winner you have the option to select the mentoring session and it will be customized to meet your needs.
A free photo mentoring session with me that will last 1-2 hours. This includes the opportunity to sit in and participate in a photo session with me.
 The session will be valid through January 1, 2016 through December 31st, 2016.
The mentoring session will be customized to meet your needs and could include tips on photography, editing or a combination of both.
*By participating if you win you agree that photos may be used in my portfolio.
**You must be in the immediate Orlando area or willing to travel to Orlando if you win.
***You are suggested to have a digital slr, photoshop and lightroom. If you don't a mentoring session can still be offered but it may make more sense if you have access and/or a little previous experience to these things.
Whether you're able to donate or not, perhaps you can help spread the word to others you might know that might be interested in supporting the cause or who might be interested in my photography. Thanks in advance for everyone's support. Together I know we can improve the world's perception of spina bifida.