"Kindness is the only service that will stand the storm of life and not wash out." ~ Abraham Lincoln
As many of you may be aware, I've spent quite a bit of time this year training and ran my first half marathon at the end of April this year in support of our baby boy Chance who has spina bifida. I haven't written on my blog about it much since the run…life's been so darn busy. After recovering from that run I've continued to train and am now training to run a marathon, yes…now you all can officially call me crazy for thinking I can really run that far. But I can, and I will. I've begun to plot a few races leading up to my goal, one of which is the Miracle Miles race on September 22, 2012 being held here in Orlando, Florida. The run is in support of Winnie Palmer's Neonatal intensive care unit (NICU). They will be holding a walk, 5k and 15k race as well as a kids run. I've just created a team and have signed up to run the 15k race (9.3 miles). I've named the Team "team spina bifida", for obvious reasons that our baby boy has spina bifida…but also having a handful of parents who have also had children with spina bifida and spent time in the NICU expressing an interest in running too…so it seems only fitting to create a team – and we welcome you all to join. I'd love to have you all join me next month…you can sign up online. If you're not able to sign up to join us, perhaps you can make a contribution to help support this important cause.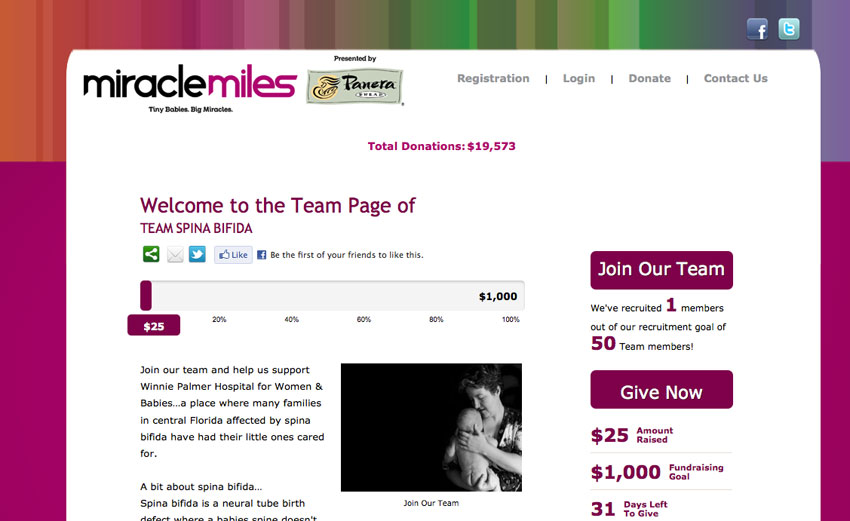 If you need a little convincing of why I think you should join me at Miracle Miles or why you should contribute to the cause…perhaps I should take a moment to reflect on my moments in the NICU. Though Chance spent some time in the NICU, I have to admit my connection to the NICU goes far beyond that and is quite personal. After miscarrying in 2009 I stepped up to volunteer as a photographer with Now I lay me down to sleep. I've lost count of how many times I stepped foot into the NICU at Winnie Palmer long before our baby boy was ever born. As I sat and patiently awaited the day I'd learn I was expecting him and throughout my pregnancy and even after he was born I have volunteered to photograph little ones who due to various reasons lost their lives…each little angel has touched me personally. I've witnessed families who mourned the loss of their newborn taken off of life support after days or weeks of supporting their child to the families who lost a baby born too early.
The one reassurance we all have is that in Orlando Winnie Palmer's NICU offers so many families the absolute best care to newborns who need such specialized care and the medical teams do everything they can to save and care for these tiny lives. Through volunteering with my photography I've also stepped up to join many families I've gotten to know personally who have experienced the NICU very personally like Wrenn who required a double lung transplant and spent six months of her life at Winnie Palmer's NICU. More than two years later Wrenn is doing quite well but I know her family is forever connected to the group that helped sustain her life until it was time for that transplant her little body needed. I've witnessed first hand the impact the NICU has made on so many families …and I have to admit I never thought I'd be the one who would rely on their support to help our little guy through so many of those first moments that were uncertain.
So maybe a quick reflection on a few NICU moments with our boy may help encourage you all to join me in this event to support a cause that will help so many little lives. Here's our baby boy just a day or two old resting in the NICU…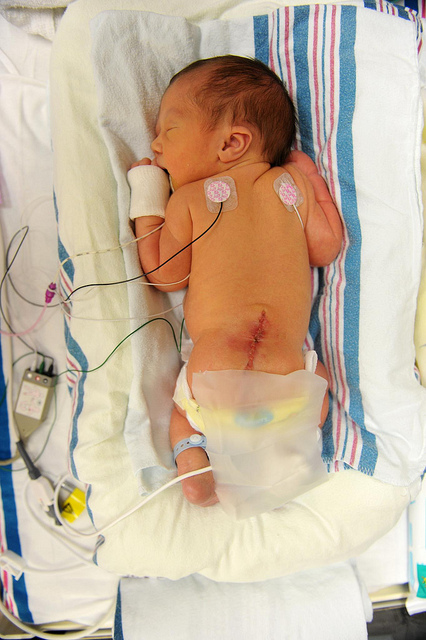 Just two days old…and the very first time he opened his eyes.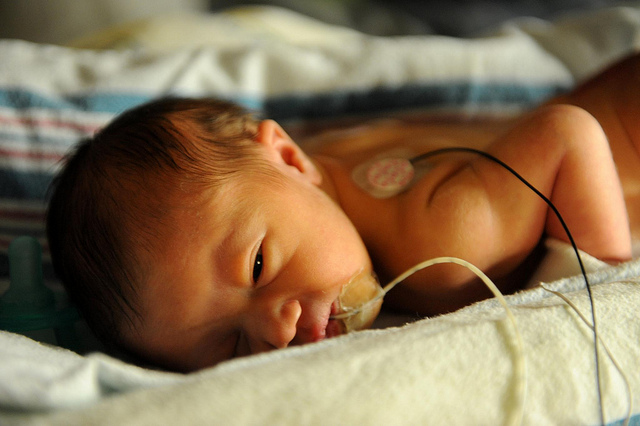 The first time our family was together…as a family of five…in the NICU.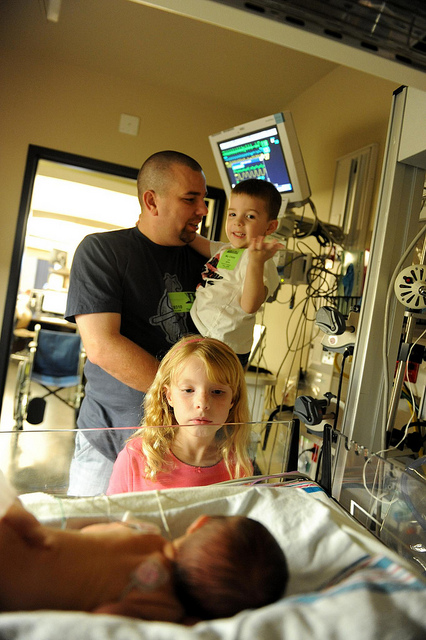 Photographing my baby boy…in the NICU at around a week old. Deep down inside I was dreaming of being able to do his sweet newborn photos.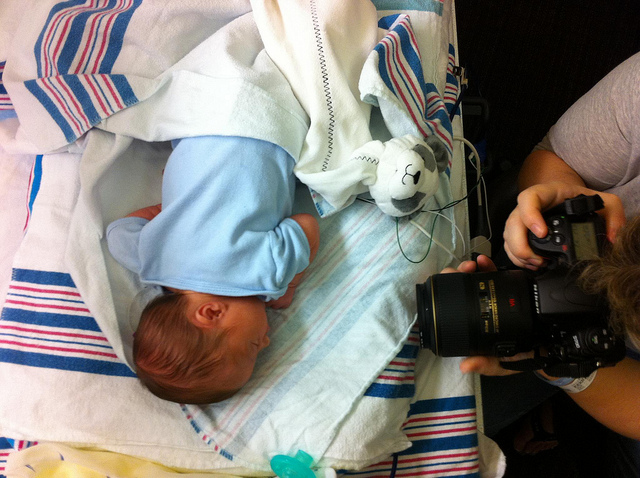 Ten days old in the NICU as one of the neurosurgeons checked out his back.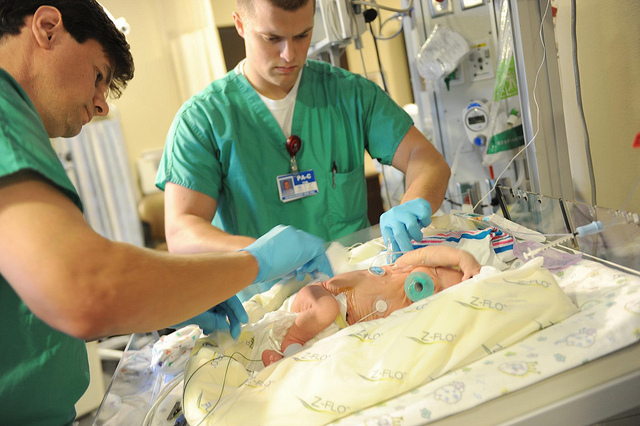 Ten days old we met with Lauren Rowe & Dr. Alexander in the NICU as they did a brief video of Chance that was featured on their special on the NICU for the Arnold Palmer special on Local 6.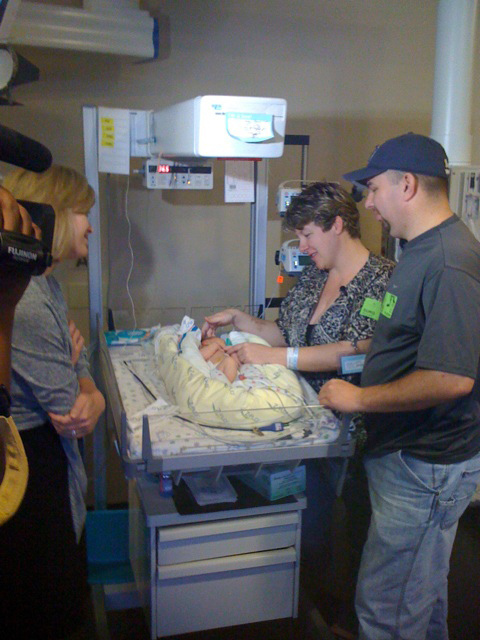 Chance's big sister now aspires to be a neurosurgeon someday, hoping she can someday help kids like her brother. She sure was worried about her brother back then.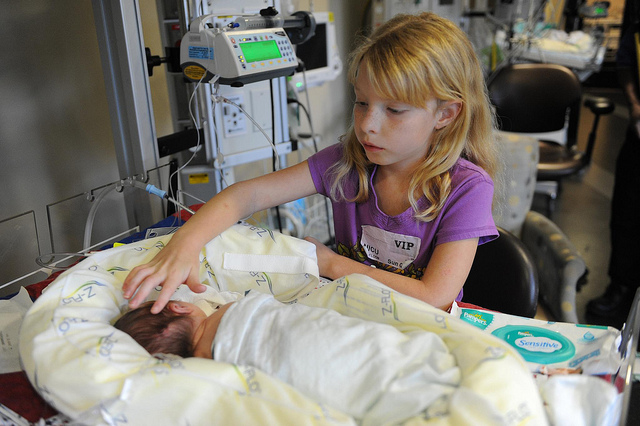 Just under two weeks old Chance was taken away to have his third surgery. I had been readmitted to the hospital….thankfully our baby girl could be close by to reassure him.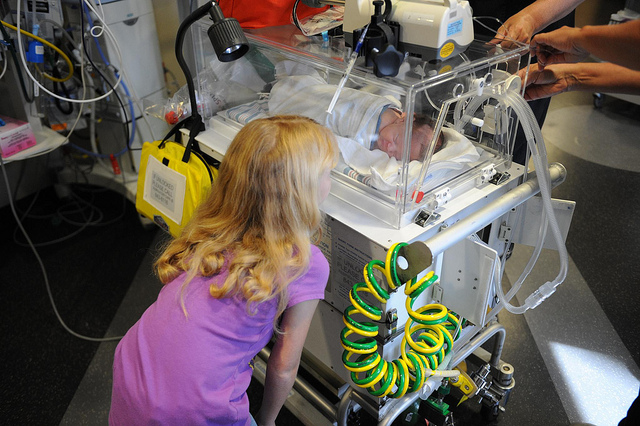 Yes, the NICU has impacted us all. It's certainly a place we'll never forget…all the support we received helped get our baby boy stronger so he could come home.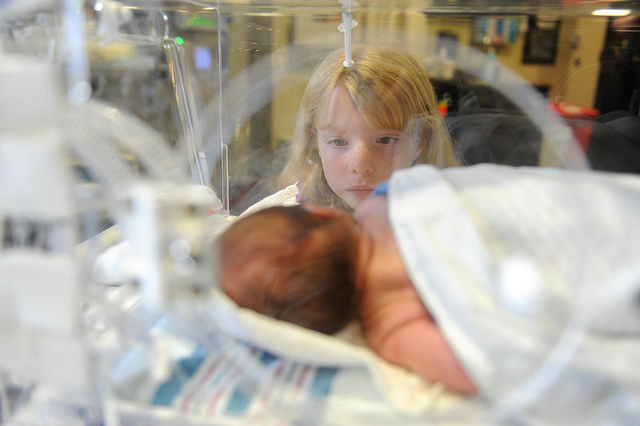 Now if that hasn't convinced you…perhaps I should tell you why I really feel compelled to run Miracle Miles this year. Not only because I think it'll help the NICU or because it'd help my health…but last year when Miracle Miles was going on I was in the hospital with my baby boy going through his 9th (out of 11) surgeries he's endured. I had heard of Miracle Miles and even considered doing it a time or two in years past…but I thought…okay, I'm really not a great runner. Yes, this was our boy last year just after surgery nine…the day they held Miracle Miles. Take a look at this little miracle, and perhaps the fact that he's been surgery free for nearly a year is not only a blessing…but a miracle…but surely it's a sign that this is a worthy cause for me to take part in this year…and surely I hope you all might be interested in doing the same. Super Chance would certainly love to have you join our team! Just think of all the little lives you'd be helping…