"Who knows where this path will take us but lets go forth hand in hand and promise not to let go because it may lead us somewhere vast and amazing." ~unknown
Dear Chance,
It seems like forever since I last updated my blog with updates about you. It's hard to believe it's been nearly six months and I'm fairly certain you have quite a few people wondering how you and our family have been. Life has been busy and thankfully you have been doing amazing. I've been meaning to formally share an update this past month but something inside kept me from writing. I can blame it on many things but being in the hospital yesterday with you brought back a rush of emotions and I felt it's about time I share the little update I've been promising many who have enjoyed seeing your sweet face.
We've been so fortunate that we're so close to it being a year since your last surgery. Your brother and sister have been enjoying every moment with you at home. Yes, we cherish the moments when you are doing so well.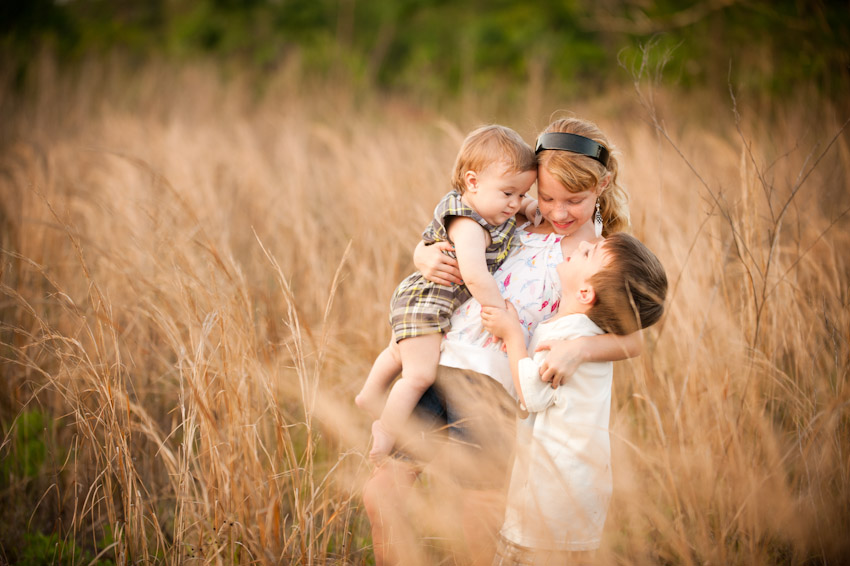 This past March you got your first set of AFO braces and 1st pair of shoes. These braces will support your ankles more, which are weaker due to your spina bifida. My heart is overcome with joy knowing we are one step closer to helping you learn to walk. You've been working so hard since being in physical therapy. You're still not walking, but we all have faith that you will soon. I took this photo of you the first day you wore your braces and new shoes…something tells me years from now we'll all look back and smile at those pudgy little baby knees.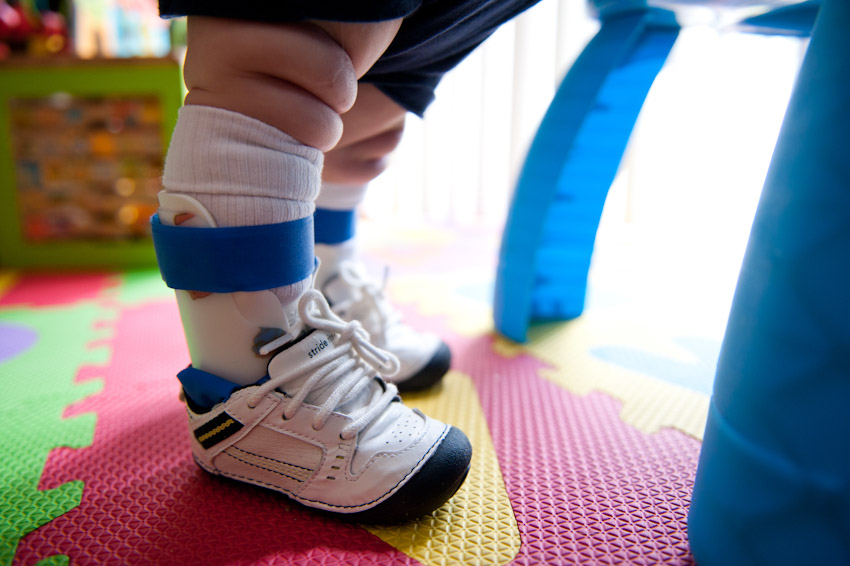 Being in physical therapy for the last 9 months has helped you so much. You've since learned how to roll over, sit, army crawl, crawl and stand with support. Those little legs are still weaker than we'd like, but they're getting stronger by the day. Watching you grow and helping you through these moments has certainly given us all a fonder appreciation for the little things in life…just to get you to the point that you're sitting this well took time. I still remember being so proud of you this day we worked on standing and sitting and how much you enjoyed playing.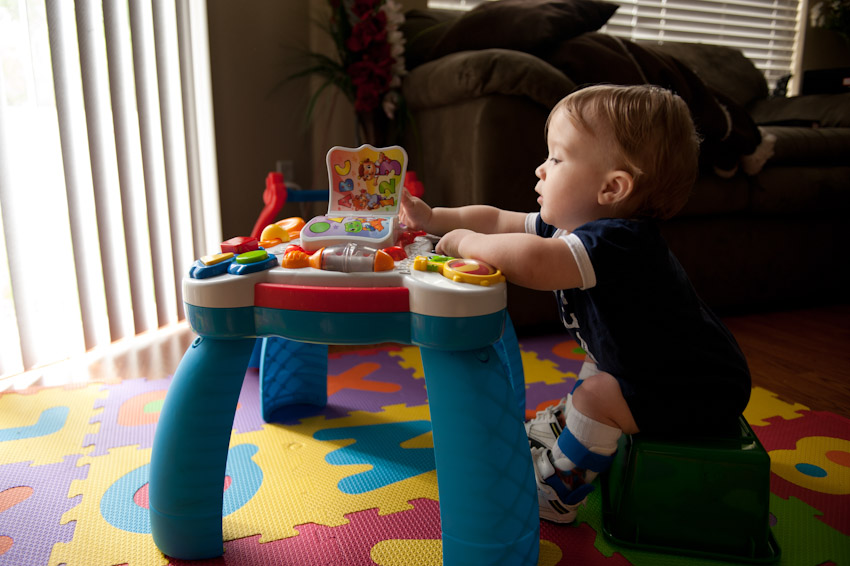 Over the last six months since I last updated everyone your personality has grown so much. We all knew you were adorable before, but man your cuteness really has us all saying "awe…" – and you know it…back in March you started saying "awe…" too and leaning your head down mimicking us.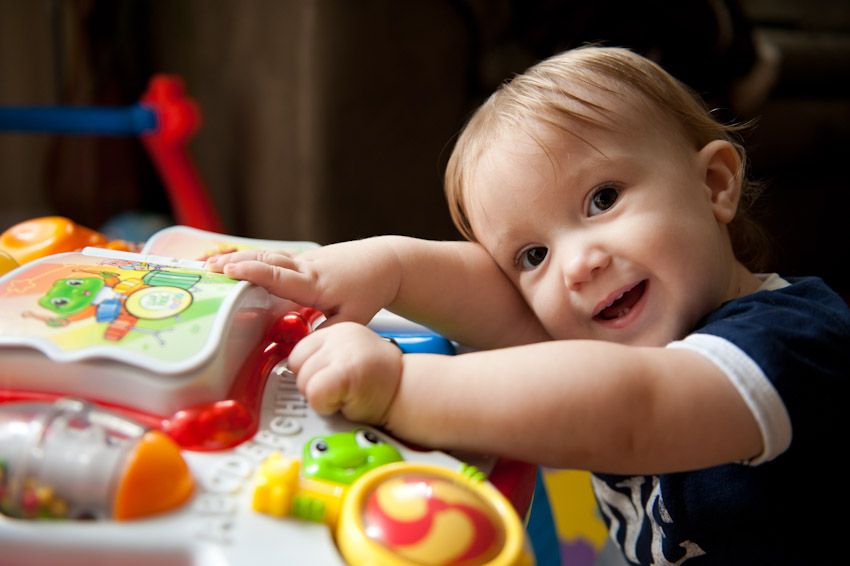 Since the beginning of the year I trained to run in a half marathon. At the end of April we all flew up to Louisville to run alongside a handful of others affected by spina bifida. We got to meet with a few of the mom's I met online when I was pregnant with you and had learned you had spina bifida. I still can't believe I ran 13.1 miles…but you know what, I'd do it all over again for you. The entire time I trained and throughout that run I thought of you and how you and so many others affected by spina bifida may never get to run. Running use to seem like torture for me. It surely still hurts to do still…but I feel blessed because I know I am able to run. And I have faith that it's only a matter of time before you walk…and yes, I'll keep praying for the day that you're running into my arms. Until that day comes, I'll keep on running…it's been good for me this year. In fact, I'm pretty sure by around the new year I may run a marathon. Little man, you've motivated me in ways I never imagined were possible…and for that I am blessed.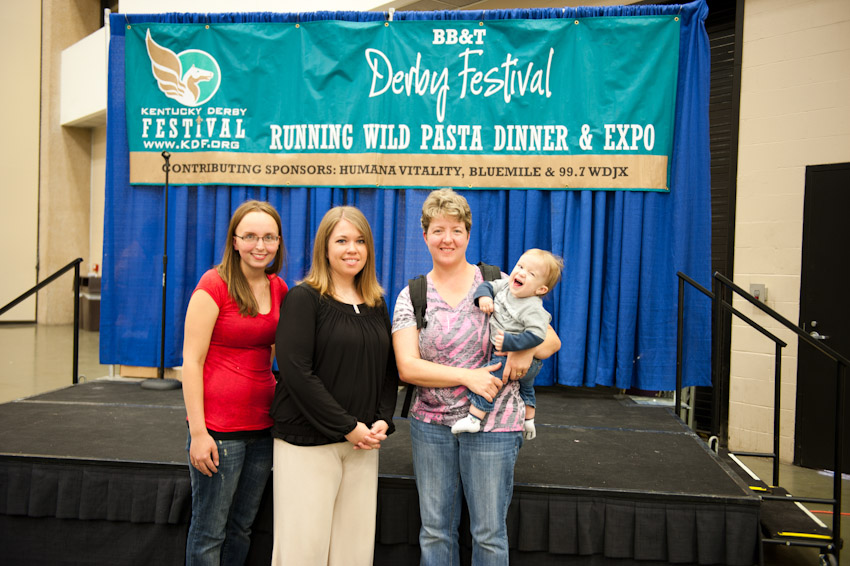 During our trip to Kentucky we stopped for a few memorable days in Indiana visiting family.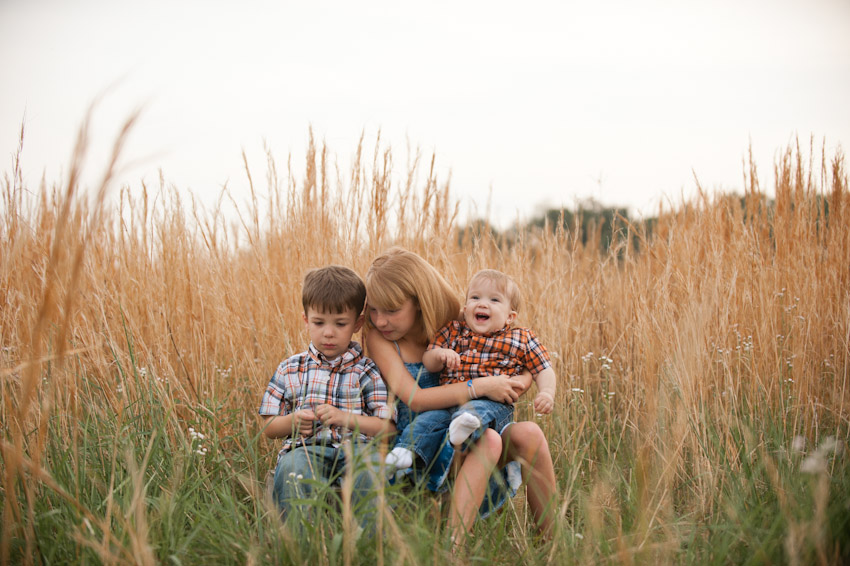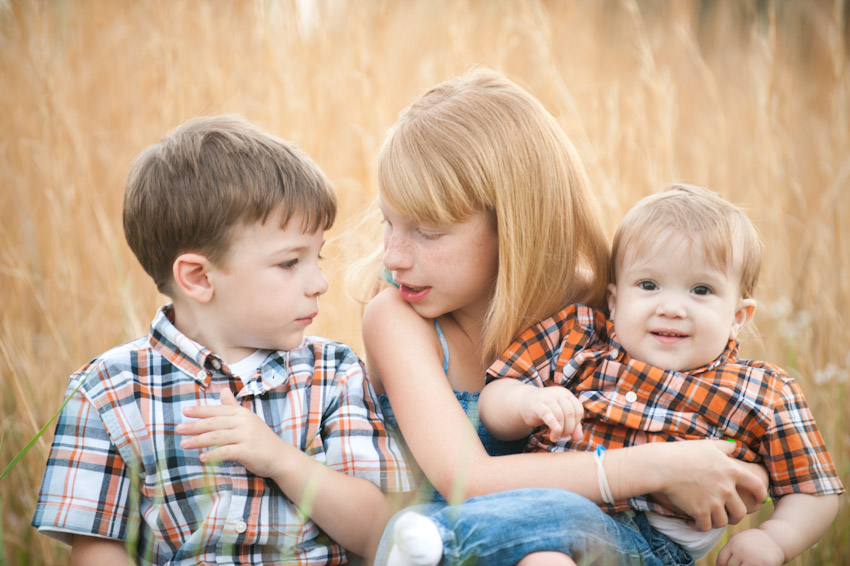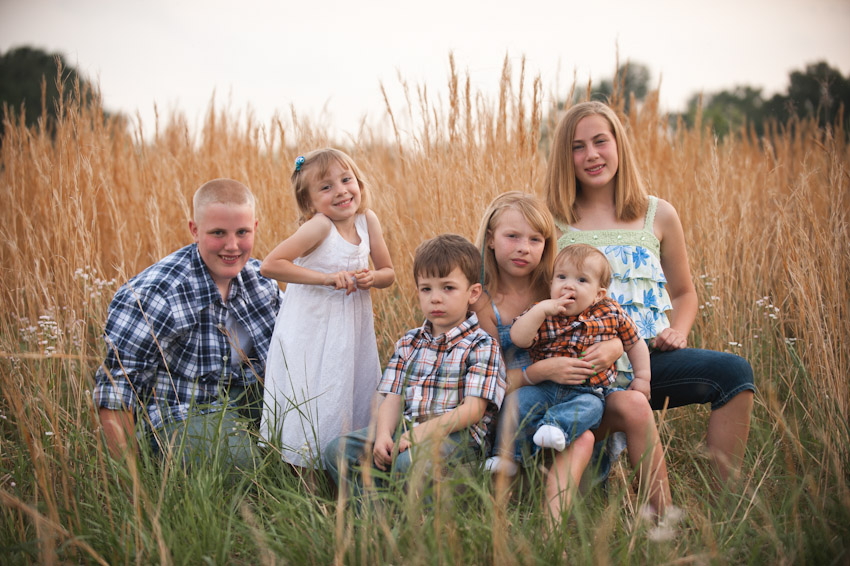 Over the spring you learned to army crawl and by May you began to get up on all fours. Not quite crawling, but close. You surely love to get around on your own these days. I have no doubts that if you are able to walk…you will someday. You are just too determined not to.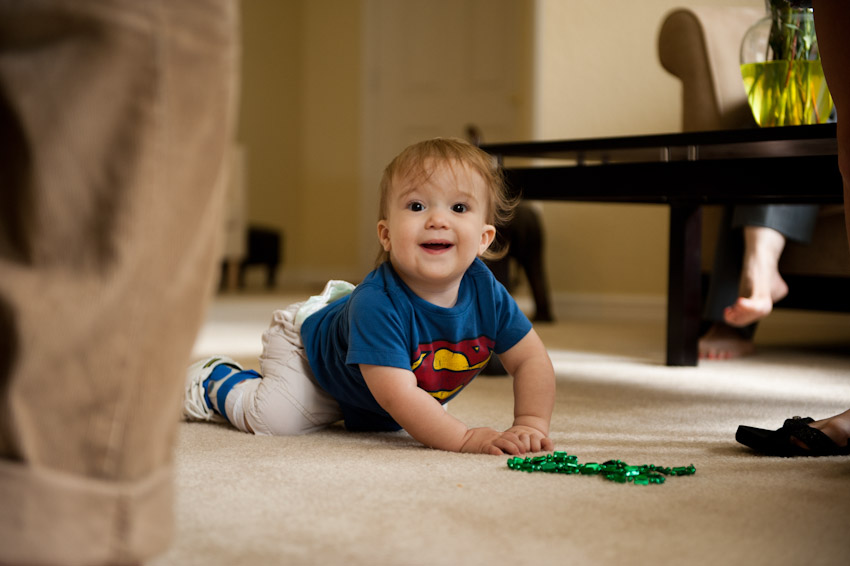 Chance you sure are a little ray of sunshine in our lives. The last six months with you have been so much fun watching you grow. You light up any room you enter…and yes, you are silly. You can thank your big sis for your hair do the day I took this photo back in June. Something tells me you knew you looked silly.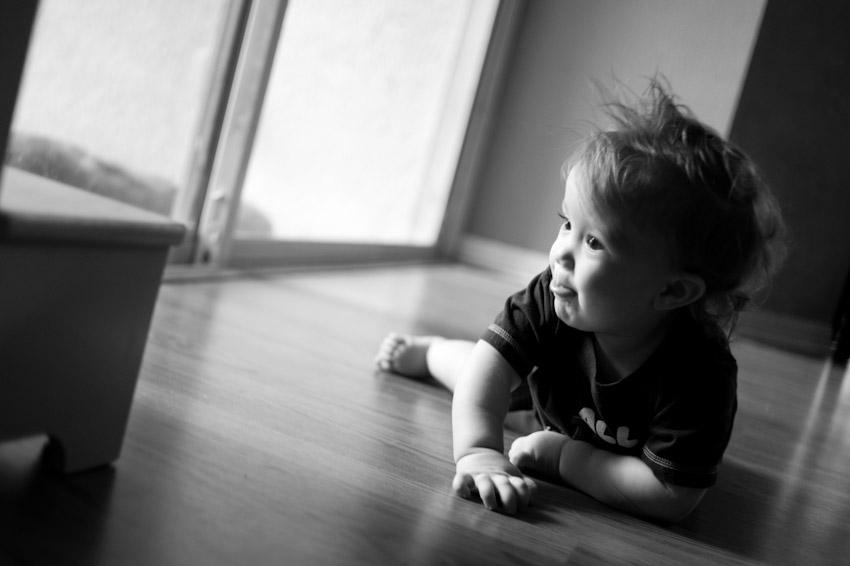 It's hard to believe that at the beginning of the year I was worried about you even being able to sit. Now you do that so well. I can walk away and have fun photographing you.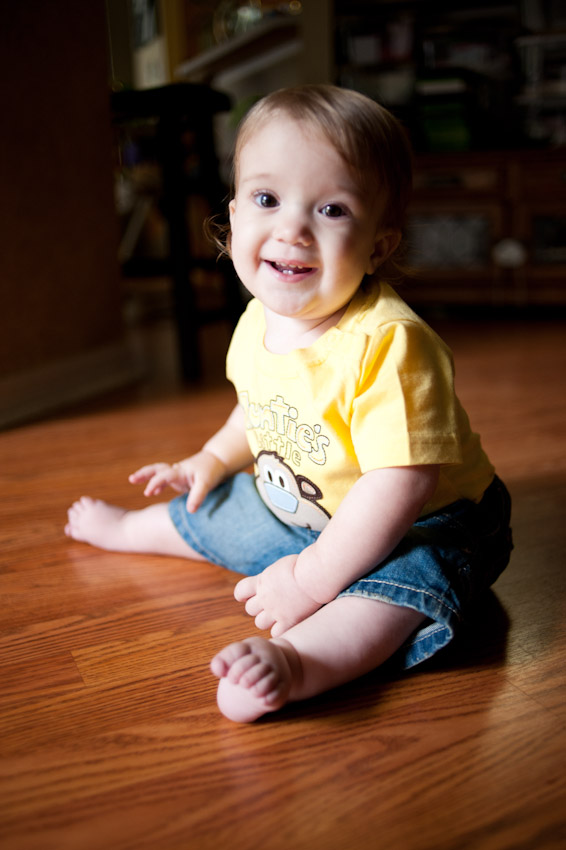 Those hips and legs of your work a little differently but I trust you're going to get stronger. One things for sure…you definitely get cuter by the day.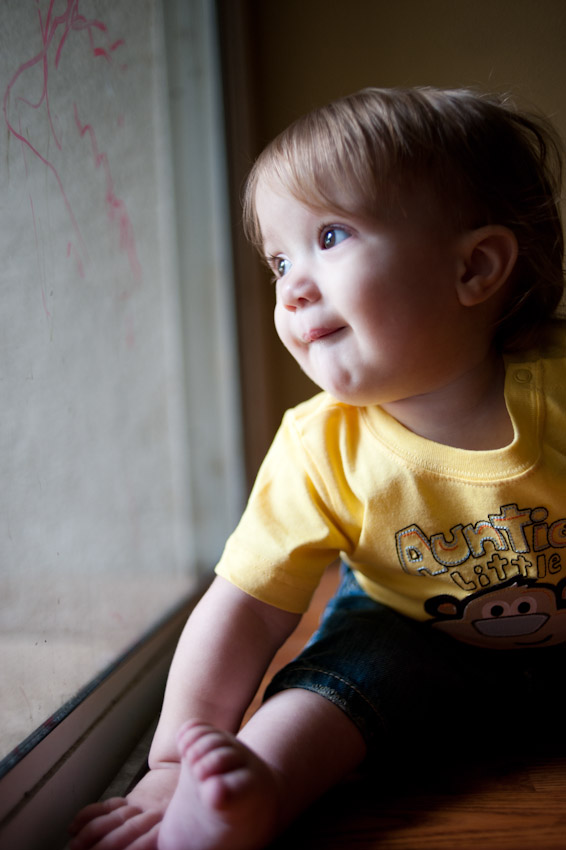 And I seriously think you know it…everytime I think you've reached your all time cutest moments you surprise me with more moments that make us all smile.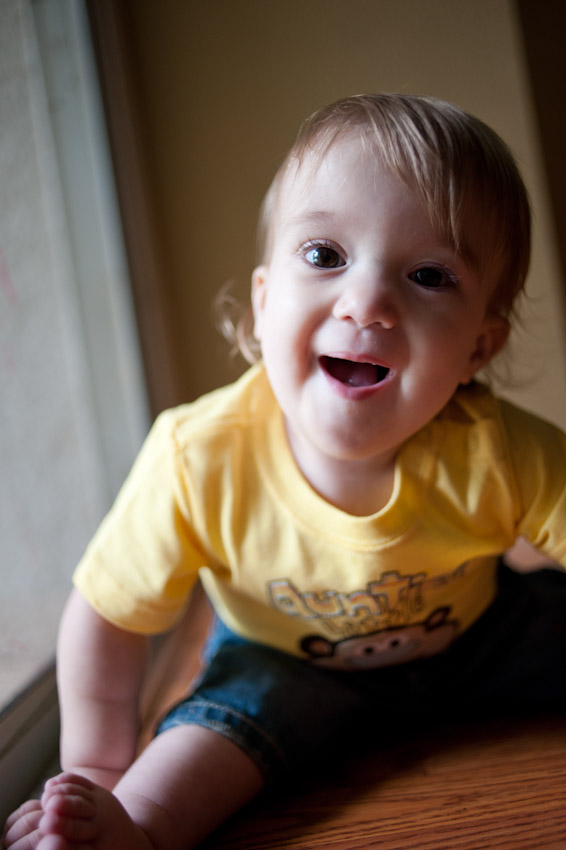 I'm learning to trust that all this mobility stuff will happen on your terms when that little body of yours is strong enough to support you. You sure are a curious little booger and something tells me nothing will keep you from exploring this world.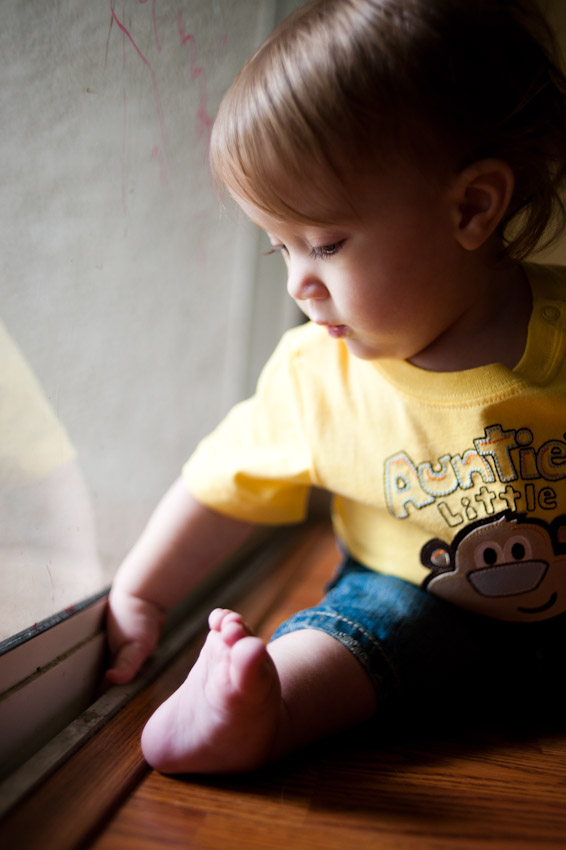 Your officially no longer the baby of the family. Your cousin Phoenix was born in May. Over the last couple of months you've begun to recognize all the little babies I've gotten to spend time with …from your cousin to the newborns I've been photographing. It's so darn cute seeing that sweet little face of yours. Don't you worry little man, you will always be my baby.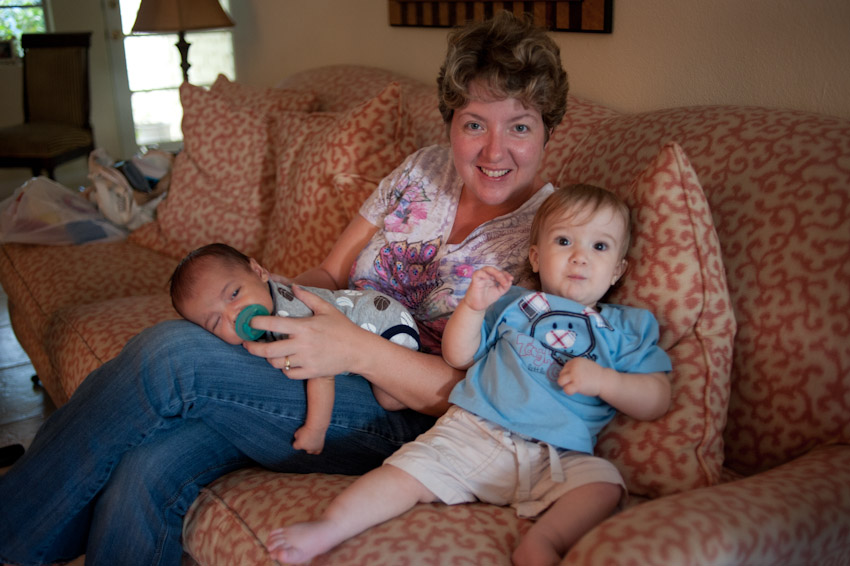 This June we took a trip to the beach. Yes, we carried that hefty bowl of yours that you once laid in as a newborn. Something tells me you're beginning to recognize it's yours. You were ready to climb right in it the moment I set you down at the beach.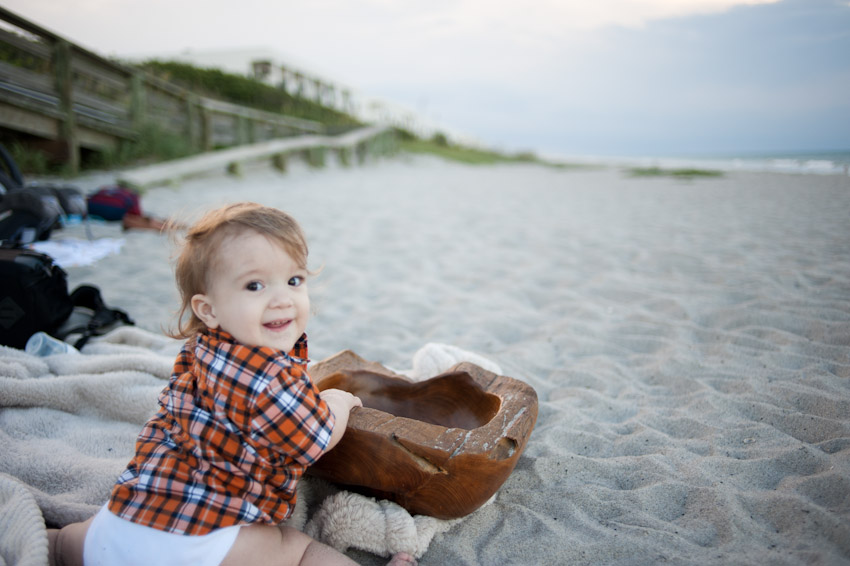 The day in June at the beach was filled with so many sweet memories. You had so much fun with Hope & Jaylen.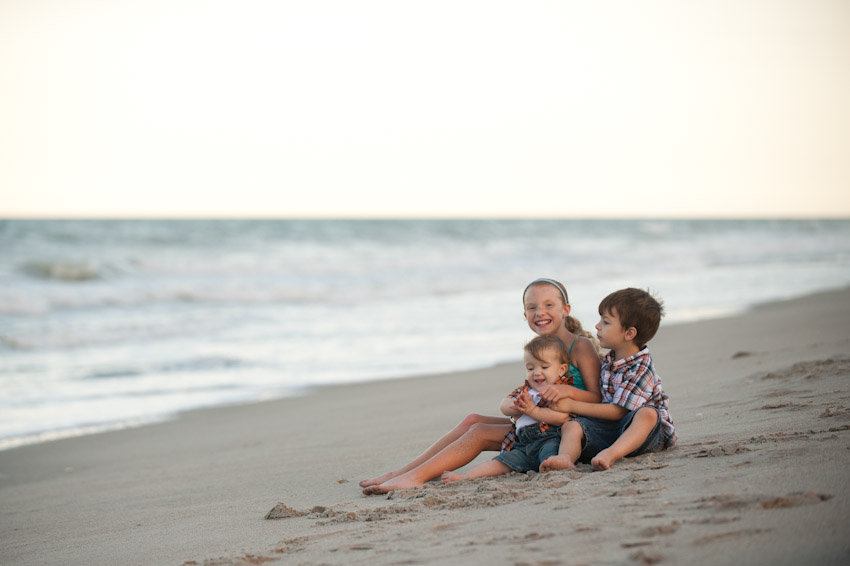 You're such a big boy these days…I was able to let you play with your big sister and you both built sand castles.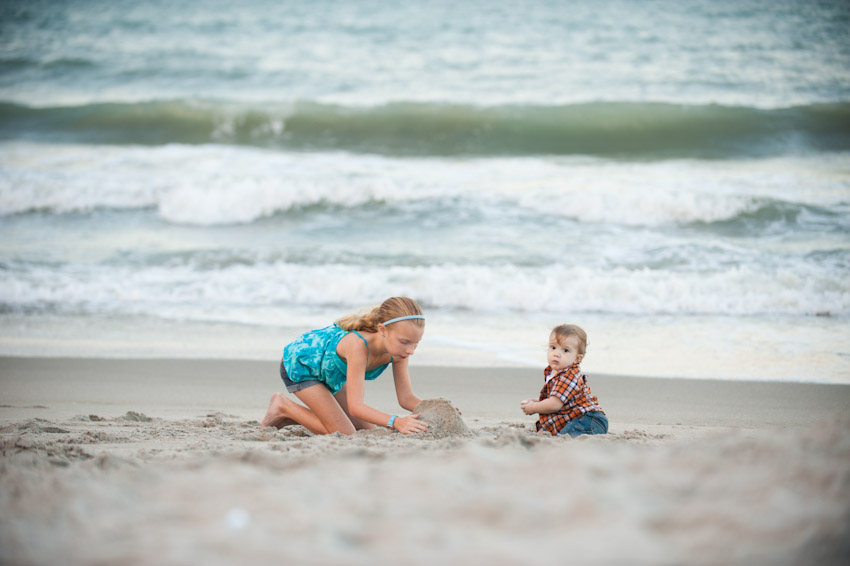 Of course we had to take a few more photos of you in your bowl…I'm not so sure how much longer you'll fit in it for photos. I have this feeling this is among the final photos of you in the bowl…perhaps we'll get to try again before the end of the year to capture a few more memories.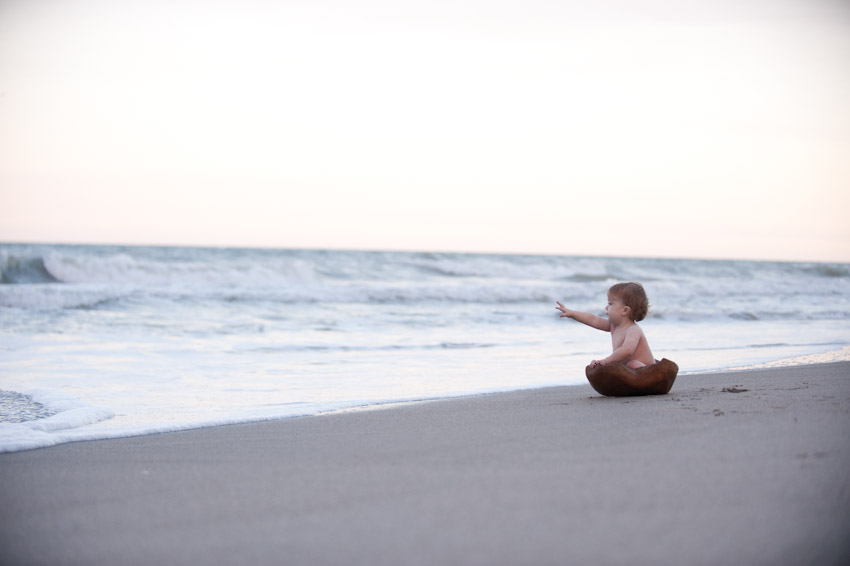 You are a miracle Chance. I remember more than two years ago dreaming of shots of my little one on the beach…and you've blessed me with those memories and so many more.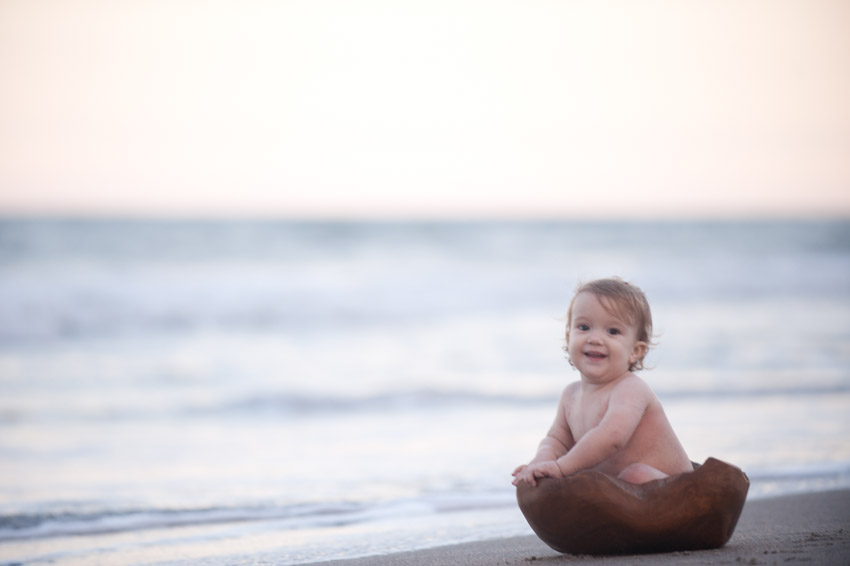 I couldn't get over your laughter while in the bowl…such a fun memorable evening with you on the beach.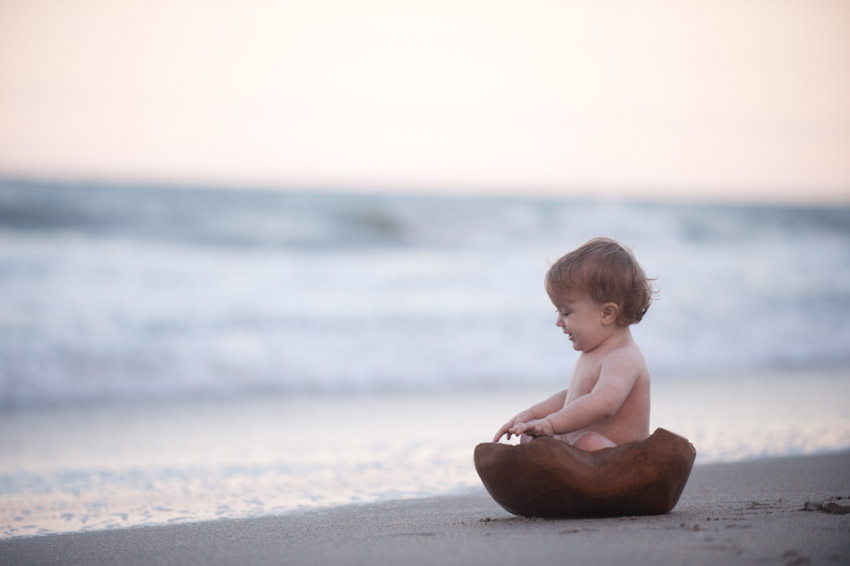 I use to fear whether or not you'd enjoy the beach…but you sure aren't bothered by sand one bit. You rolled around in it and had a blast.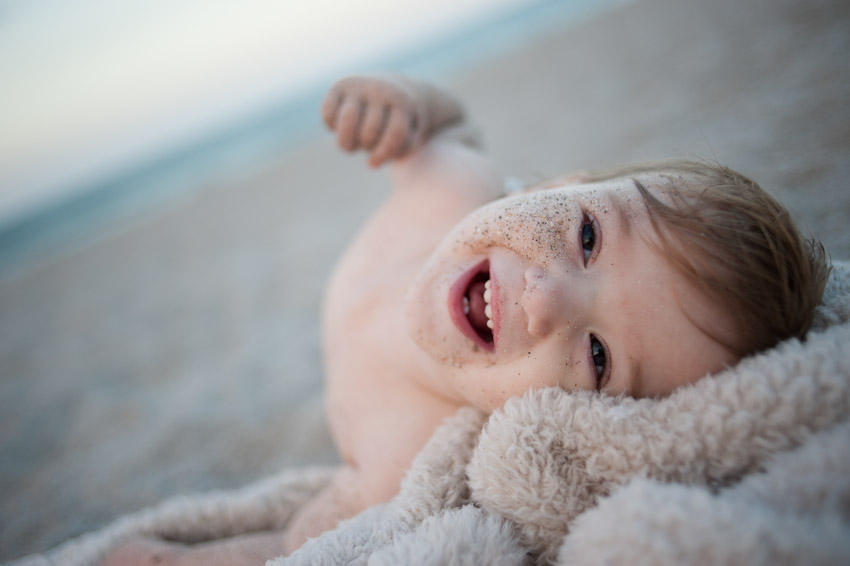 Something tells me now the fun is about to really begin with you and your brother and sister. They surely treasure all the fun they get to have with you.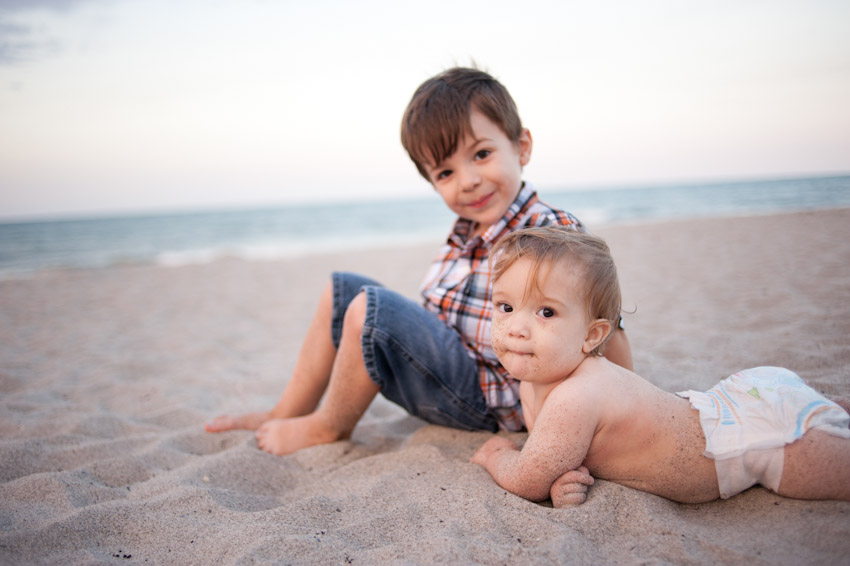 This June we also spent some time at the Spina Bifida Association of Central Florida's walk-n-roll for spina bifida kick-off event. It was a little party they held for members to help kick-off the fundraising event that will be held at the end of October. Hopefully that silly face of yours will remind everyone that we hope for their support at the upcoming Walk-n-roll for spina bifida. We'll begin pushing the word about "Team Chance"…we surely hope to have a lot more people join us at this year's event.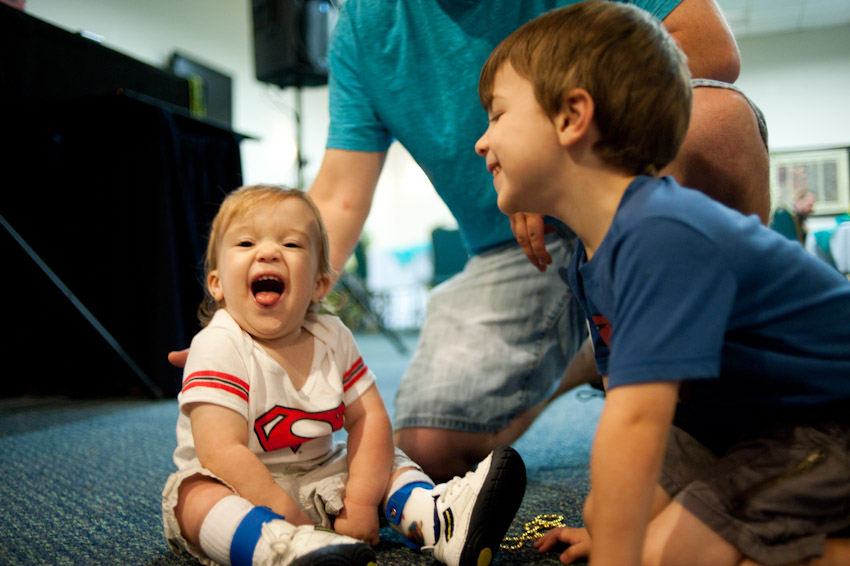 I think of where we were just over a year ago, and it just amazes me the impact your little soul has made on the world. Even before you were born you had touched the hearts of many…but now that we get to see your sweet little soul your presence is that much more touching. I have had so many people all around the world contact me to thank me for sharing your story…even as far as Europe and Africa. Just this past week I had another expecting mother contact me to inform me that she learned her baby would be born with spina bifida and had a few questions and concerns. Before you were born I was scared and nervous of how challenging life might be with all the ways spina bifida might affect you and our family, but now that you are here all those worries are overcome by my amazement of your sweet little soul. Yes, I trust the saying "if God brings you to it, he will bring you through it."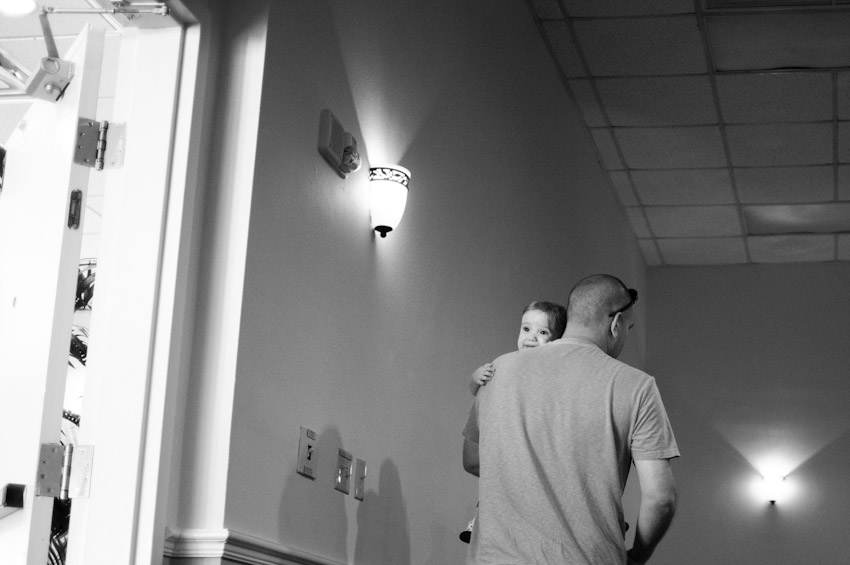 You continue to capture us with those big brown eyes…they speak to my soul.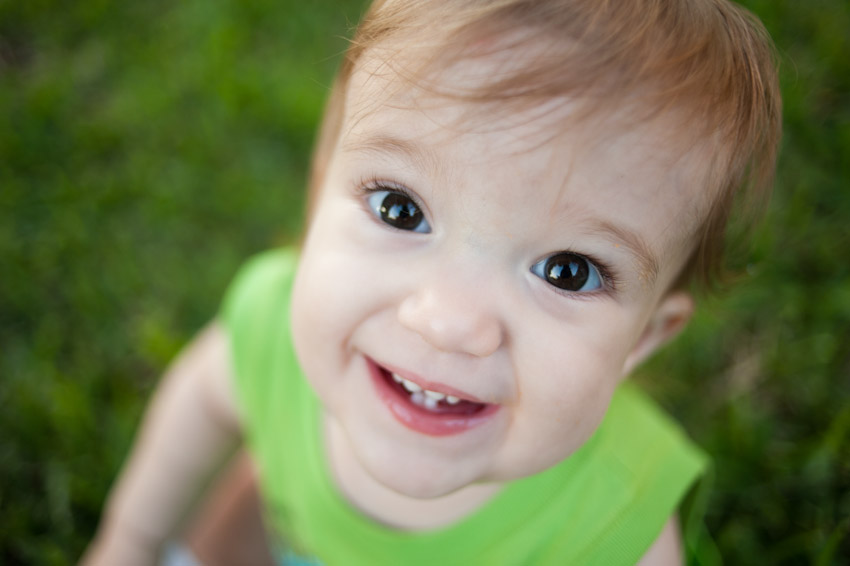 This summer you spent a lot of time swimming. We took this photo near the start of the summer…yes, my little super hero swimmers.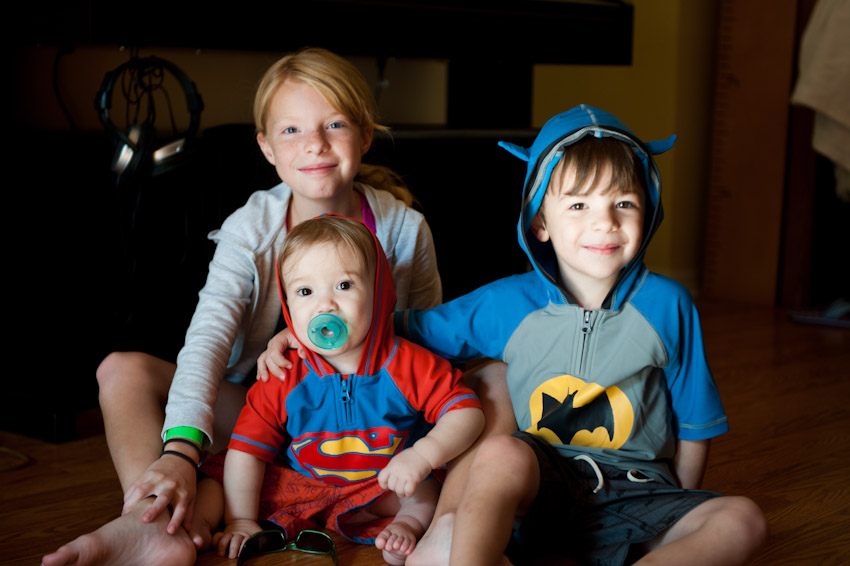 We enrolled you in Safe start survival swimming lessons this summer. It took a little while to get you approved to go through the program because of your medical history, but we all agreed that you were healthy and strong and surely there was no reason to keep you from going through the program. We spent 10 minutes a day, usually five days a week and you spent most of this time learning to float.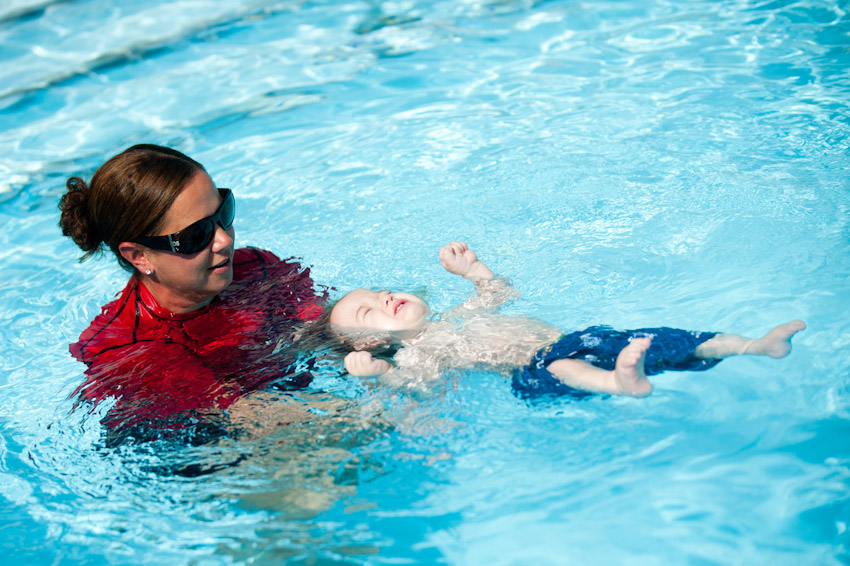 We weren't sure how you'd do with lessons due to your mobility challenges. But wow, you amazed us. With in the first week or two you were floating well.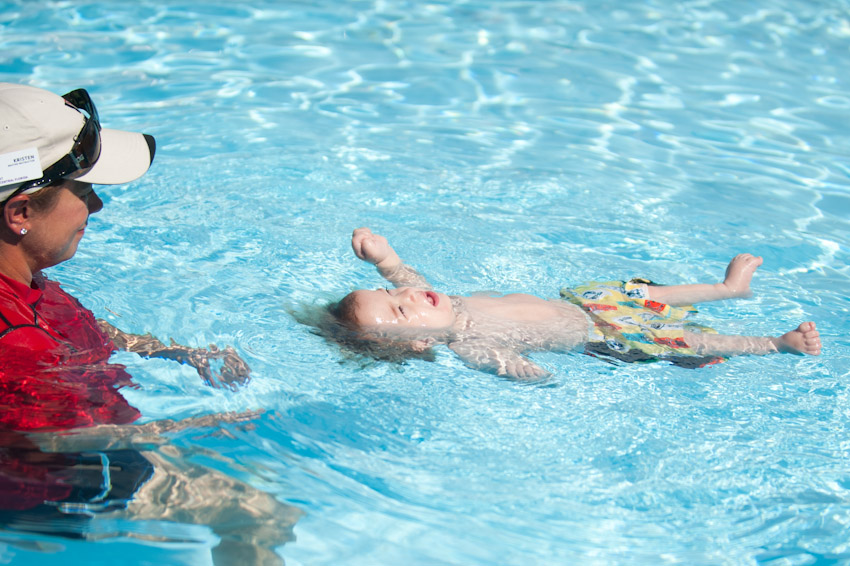 And by the end of the month you were floating really well and managed to rollover well in the pool too. I'm not only in awe with how well you did but with how much these lessons helped strengthened you. You've begun to move your legs a lot more and you're doing a lot more than you were two months ago before you began lessons.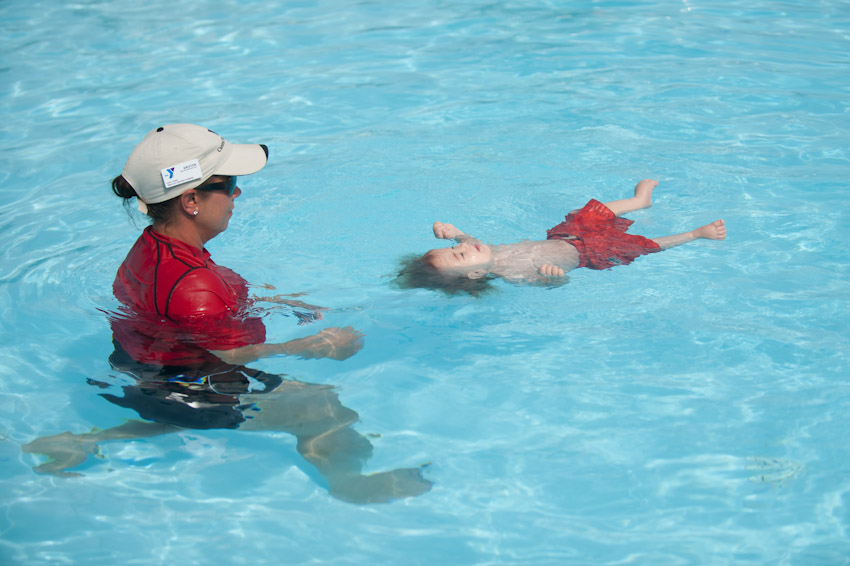 I know these lessons haven't been easy for you, in fact, I've sat and watched you cry through a good portion of them. But they're helping you learn to survive in the water and they're helping you get stronger. I have no doubts there are angels watching over you baby boy…this day in the pool I swear I saw one.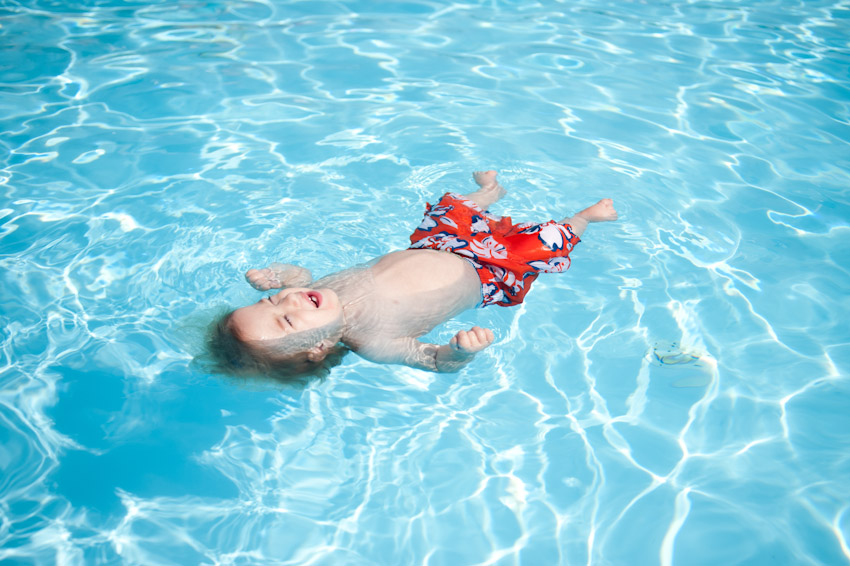 You've done so well floating that last week we got to begin to transition you to learning to swim to the wall…I admire how hard you work. I have to smile seeing how worked up you get during lessons…hopefully everyone feeling sorry for you crying during lessons realizes that you're only crying because it's hard work.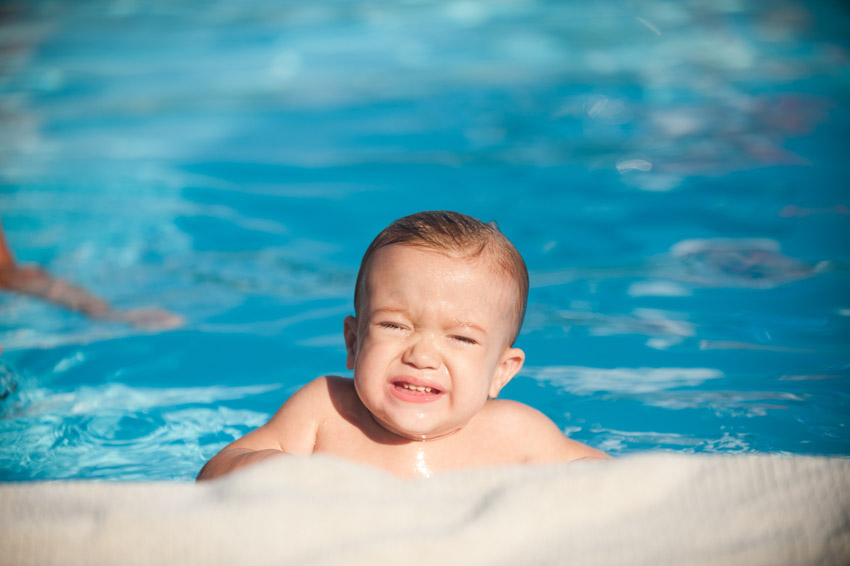 Yes, this is more like the little personality we see from you at the pool. All summer long when we're playing you are all smiles.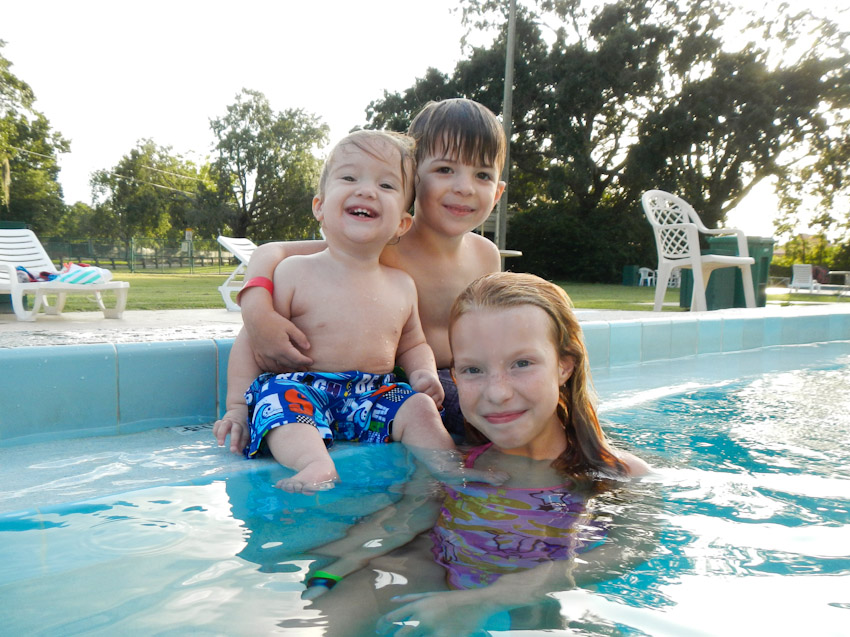 You really have no fear…it cracks me up that I can take you underwater and you're all smiles there too. I swear I think you're part fish.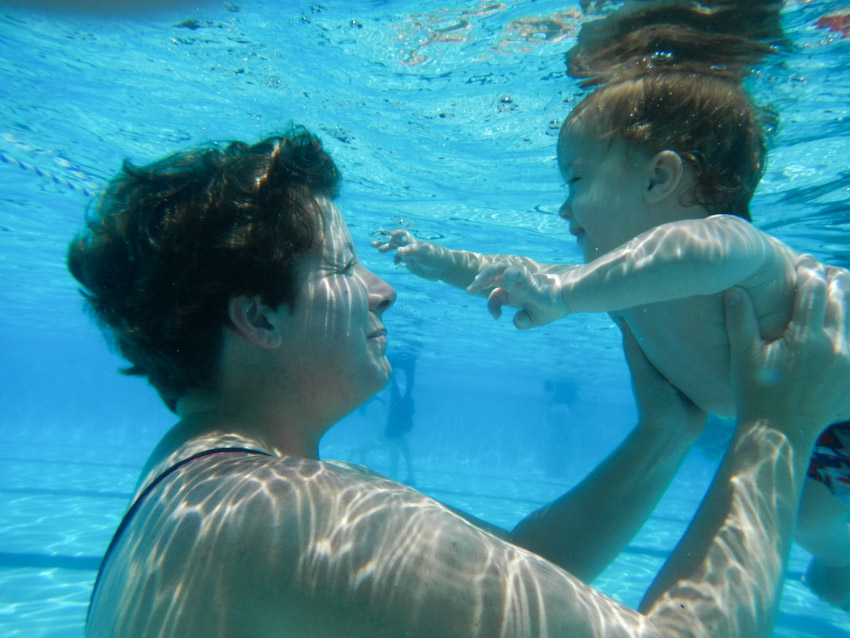 You love to jump in the pool from the wall too. Everytime I sit you down you reach out for me and we count to three…and in you go…all smiles. When we were on vacation close to two weeks ago you had a crowd of spectators cheering you on as you jumped in. Yes, they were amazed by you…such a little guy so confidently swimming. And the best part of all…the topic of you having spina bifida never came up. The fact that you have spina bifida too just makes it that much more amazing.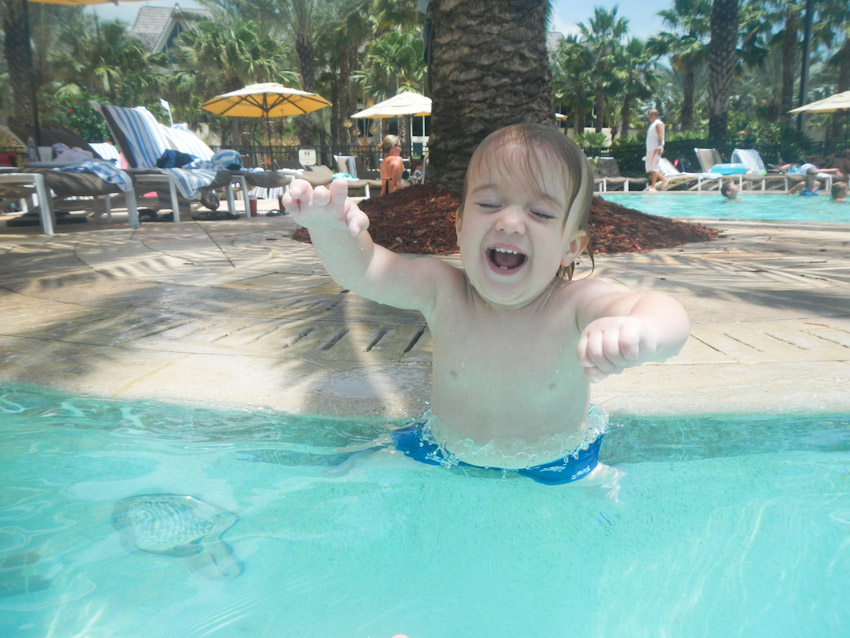 My water baby…yes, keep it up and we're going to have to do a nirvana picture of you.

I'm so glad you love the water…because we can all see how much it's helping you. So I promise we'll keep you swimming so we get that little body of yours stronger.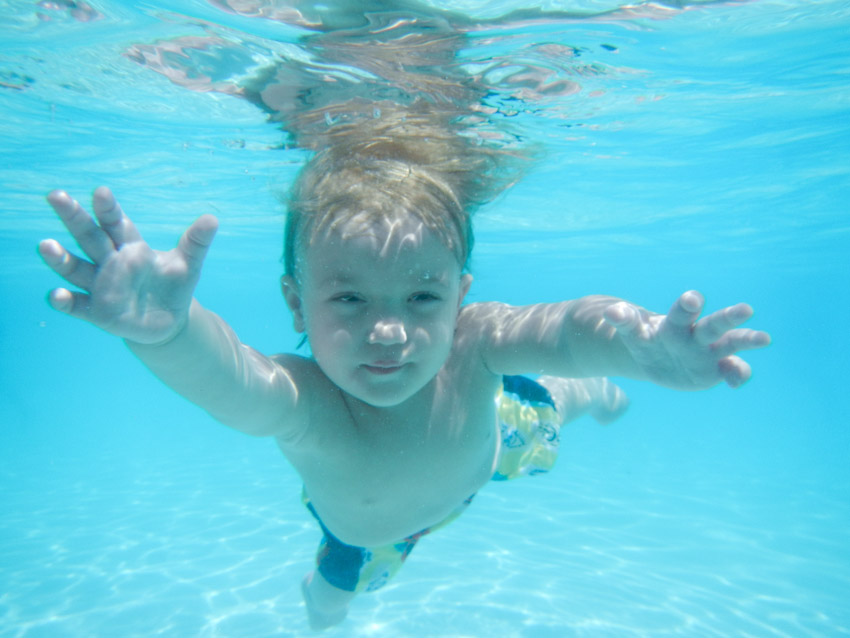 Close to two weeks ago our family took a trip to Marco Island for a few days. It was a long overdue escape for us to get away as a family and find a little time to relax. All this swimming in the pool I think has you spoiled…you weren't as fond of the beach during our time there. But it was amazing to see you crawling on the beach. Yes, crawling…not army crawling…but real crawling.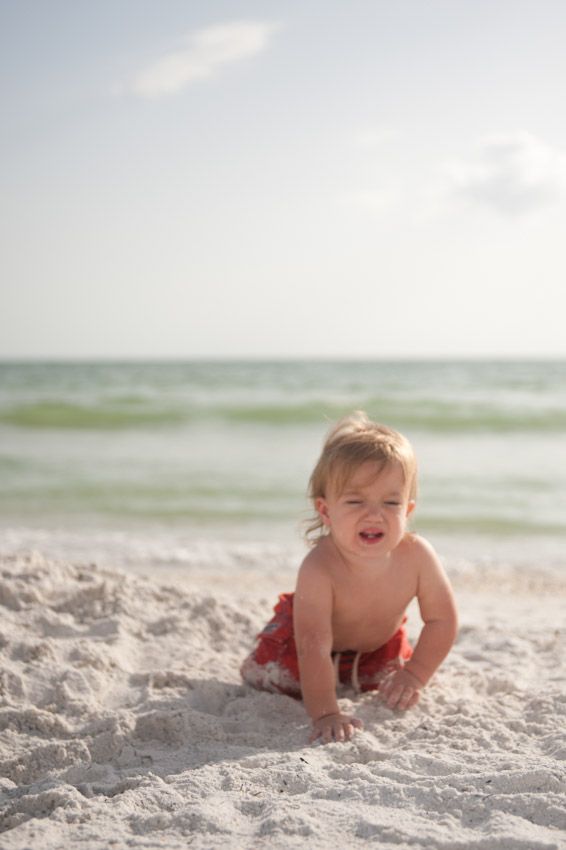 I'm so excited to see you doing so much more lately…and we'll keep doing everything we can to keep helping you get stronger. I will keep dreaming these little feet of yours will be walking on the beach someday.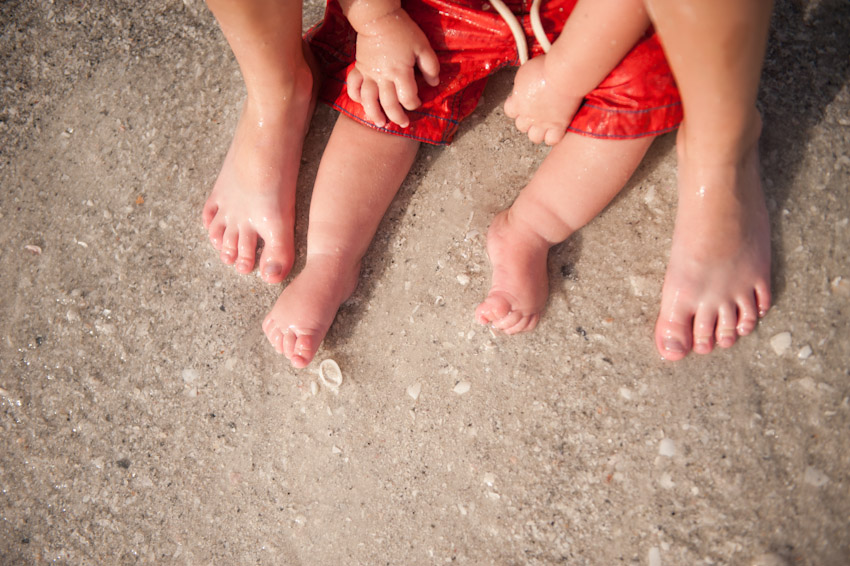 Chance you've been a blessing to our family…so many of the challenges that have overcome our family over the last few years have been overpowered by the joy you have helped bring to our family.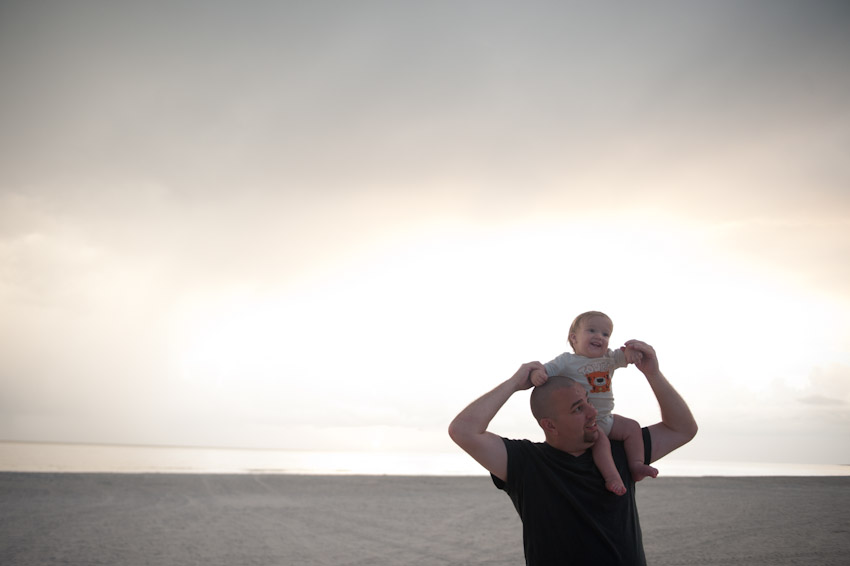 We definitely can't imagine life without you now.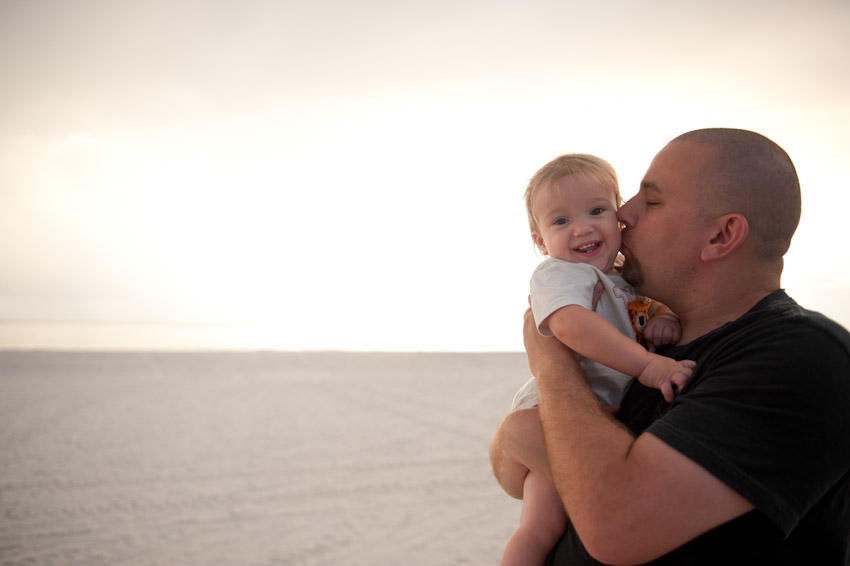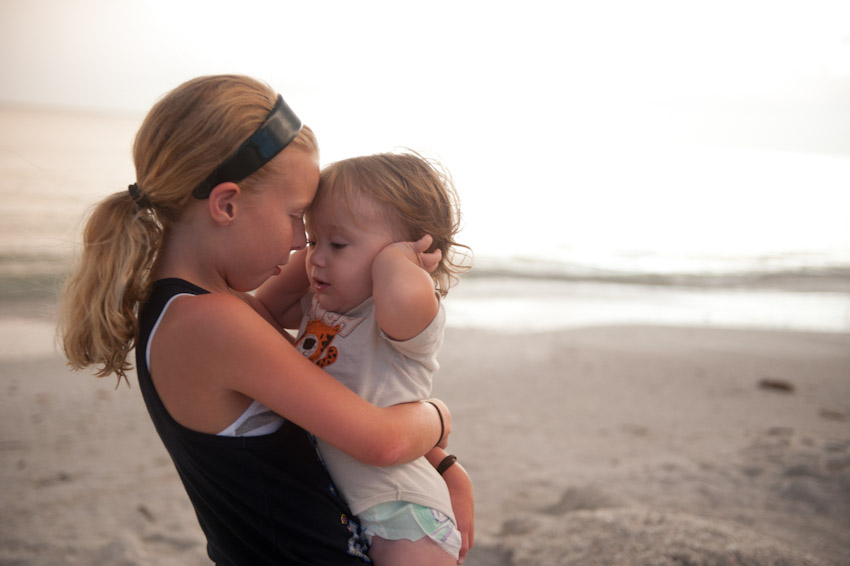 During our trip to Marco Island you amazed me even more. Your Daddy managed to snap a photo on his iPhone to capture the moment…but just after I had taken a few photos you leaned over and attempted to look through the camera to take a picture. I didn't expect that to happen yet…I guess it's only a matter of time before I start showing you how to take pictures!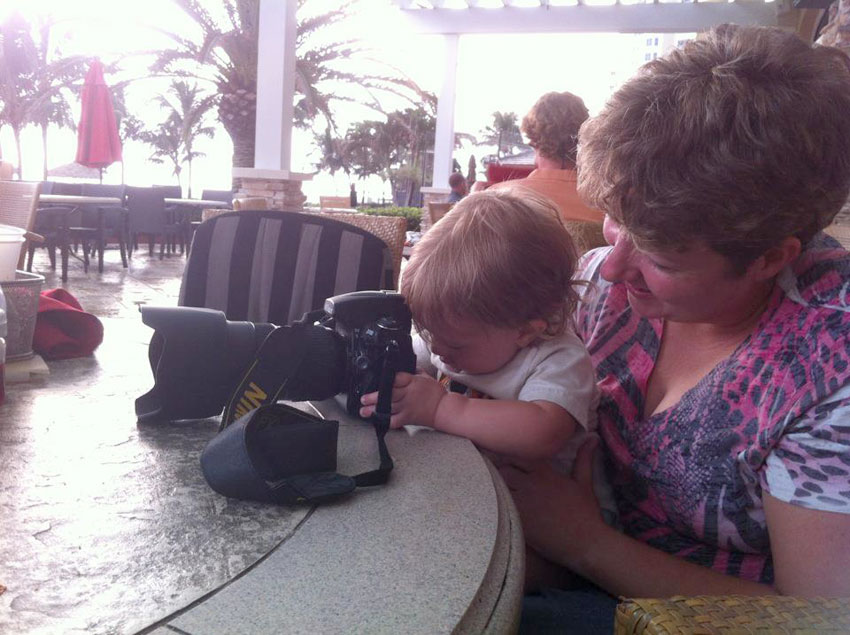 This past July we had to take you back to the hospital for the first time since January. My how we haven't missed that place. We had to take you in to undergo tests that the doctors need you to undergo twice a year to monitor your spina bifida. In comparison to what you've been through in your first year of life…it wasn't a tough day. But being at the hospital always brings back memories of all those tough moments you went through.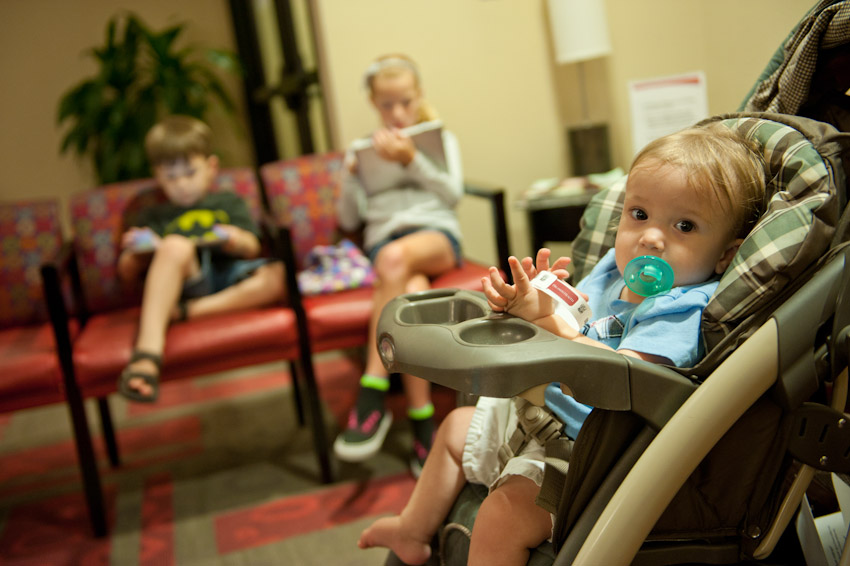 It was the first time we've taken your sister and brother with us when you've went through your MRI & ultrasound and lab tests. I was a little worried about how I'd juggle all three of you and how they'd do watching you undergo the tests…but by the end of the evening I was so glad they were with us…your big sister surely helped me keep you smiling. You both are so darn silly.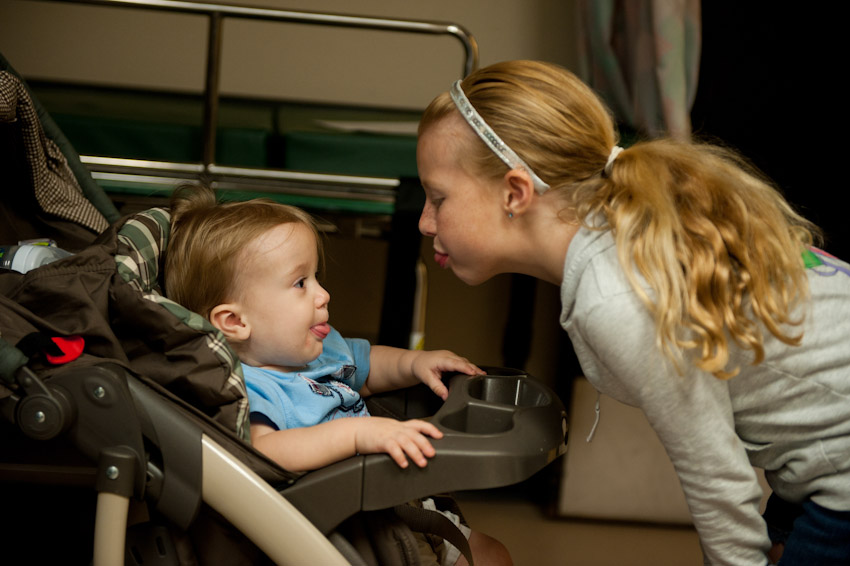 At the end of July we went to the spina bifida for your bi-annual visit to meet with all the doctors and discuss your progress as well as find out the results of the tests they had done the week prior. No matter how healthy you are these visits always leave me nervous, I suppose fearing the unexpected news of anything that could go wrong. Thankfully our time at the clinic has always been uplifting and we've been embraced by many doctors, medical professionals and other families affected by spina bifida who have all become like family. Yes, Chance…it makes me smile too.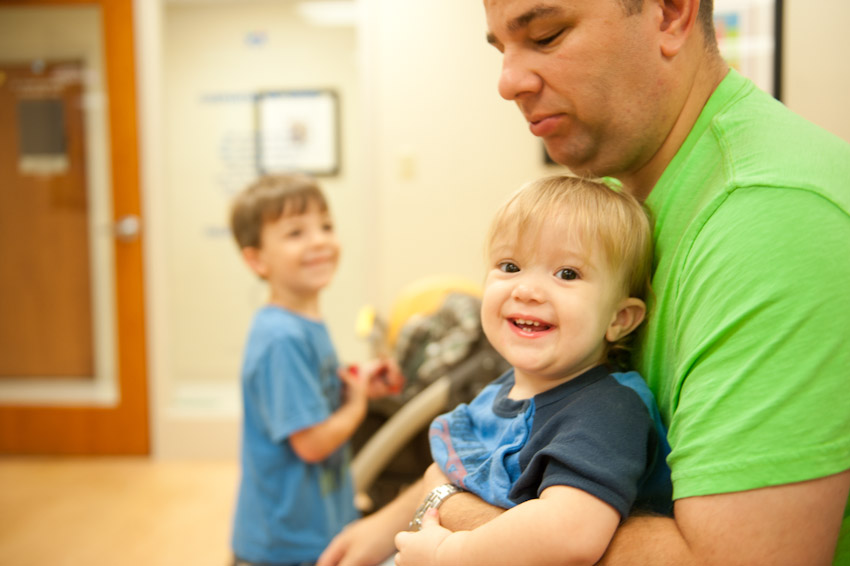 In the last six months you've grown so much…you're beginning to look more like a little boy than a baby. And the sun surely has lightened that beautiful hair of yours that has grown so long. I sure hope no one begs us to cut it anytime soon…we're a-okay with you sporting a rockstar hair style for a while longer.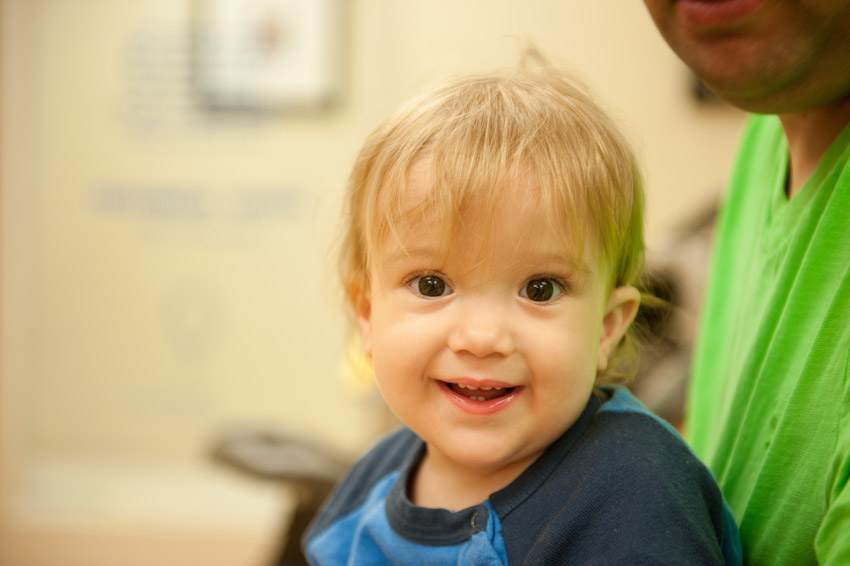 At clinic we're always happy to spend a little time with our favorite nurse. We both knew before you were born that you'd be an amazing child…but now that you're here we can feel the amazement when you are near us. It's hard to explain…but we feel blessed. You are here for a reason…and now I'm beginning to "get" the purpose in all that has happened to us.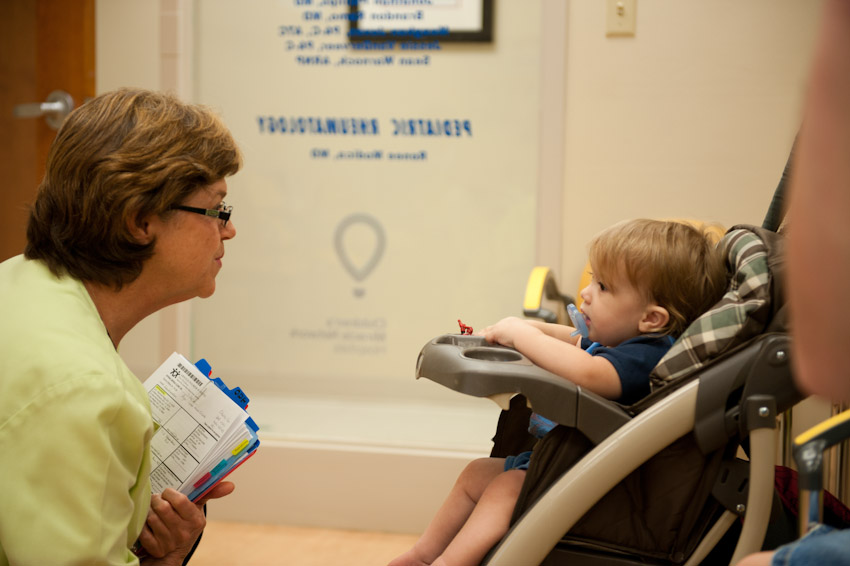 One of our favorite parts of being at clinic is seeing you near the pictures they have hanging on the walls when we weigh you in. We're not so sure you recognize that that sweet little baby is you…but it is. I still can't believe how much you've grown baby boy.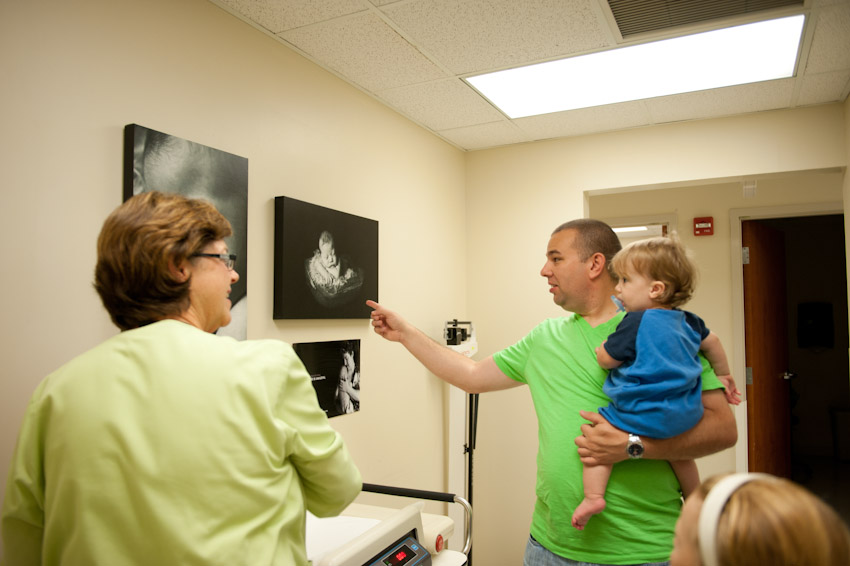 Your pictures hopefully help remind others of just how special you are. Something tells me that every day there's a mother out there learning her unborn baby has spina bifida…and fearing how awful that news might be. Thankfully our doctors can share your beautiful face with everyone…I think about how close I came to wanting to give up when I found out you had spina bifida…all those fears were real, but man…if I had given up I wouldn't have all these amazing memories with you.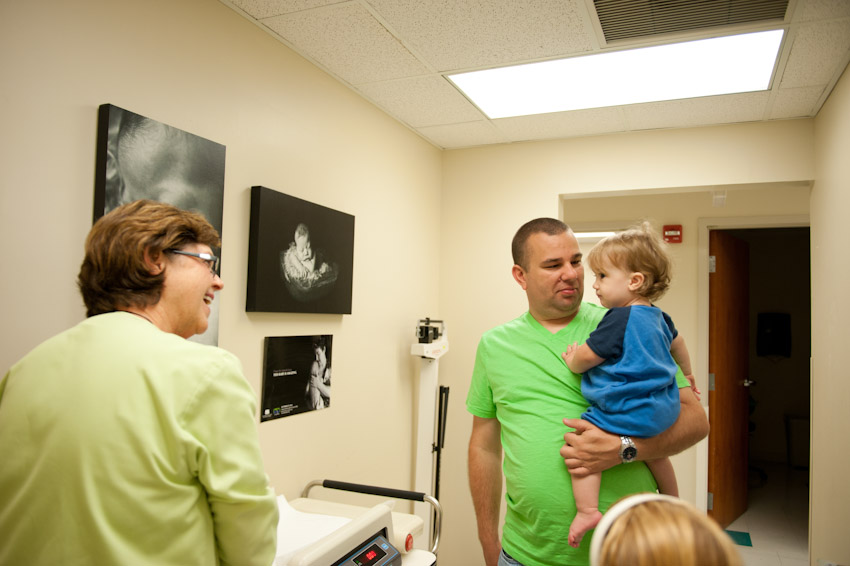 They surely have come with many trying moments…but it's the uplifting ones and the silly ones and all the breathtaking ones in between that warm my heart most.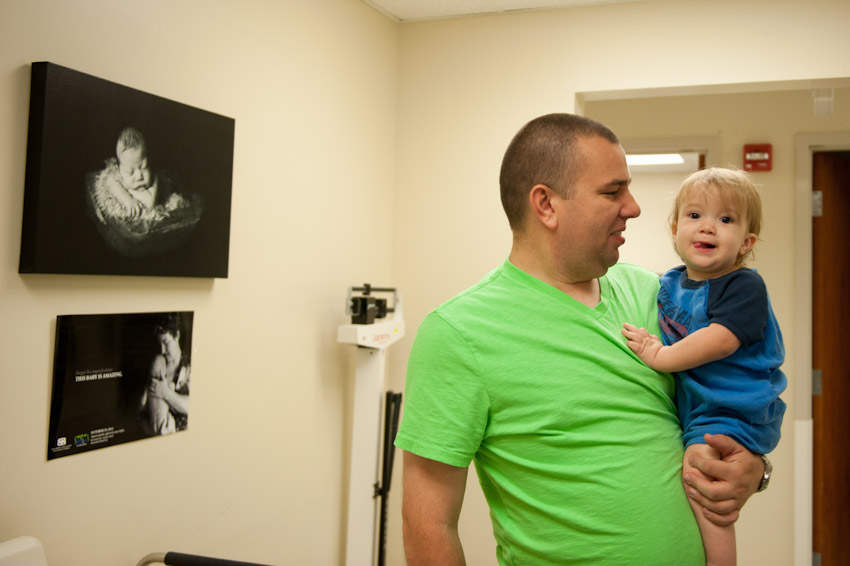 Chance you're a big boy now…you sit on the scale…and weigh around 21lbs. You're growing so darn fast.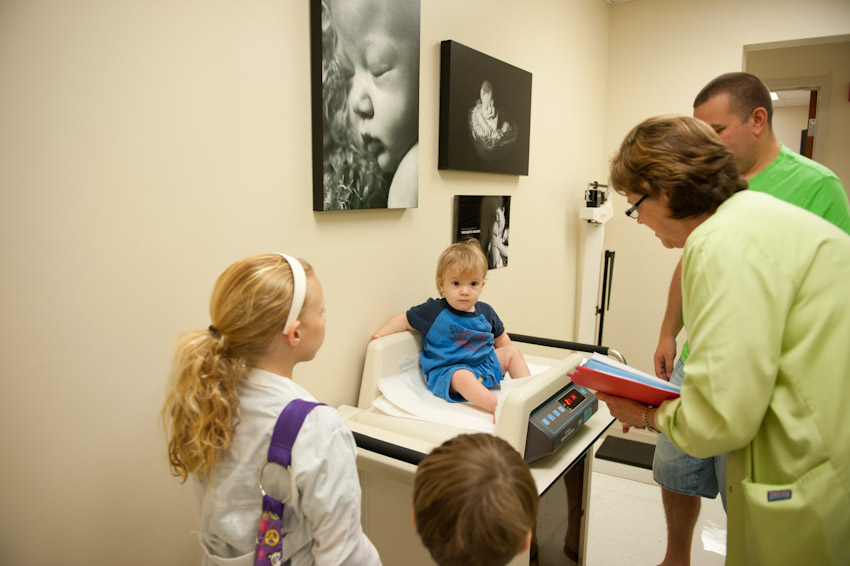 Part of me wishes to freeze time…because I adore you at this age…but I'm reminded that you get cuter by the day. Surely the moments ahead will continue to be uplifting.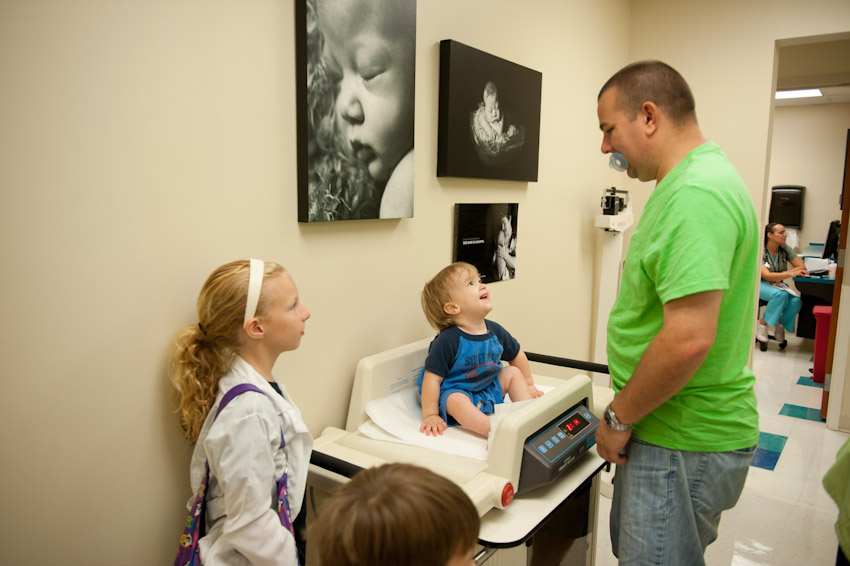 At your clinic you got to have a little fun as they took all your vital signs. It was pretty funny watching you take  your Daddy's temperature.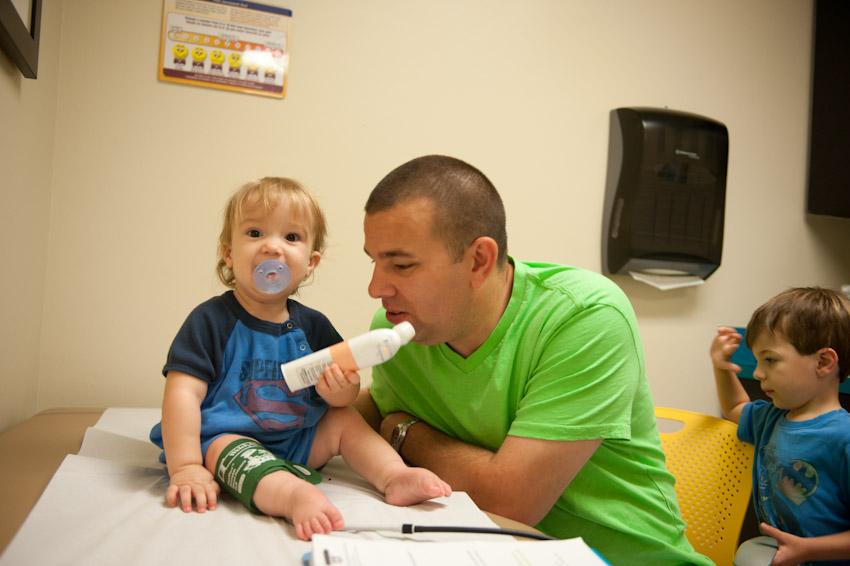 And your big sister, Dr. Hope, got to help out again.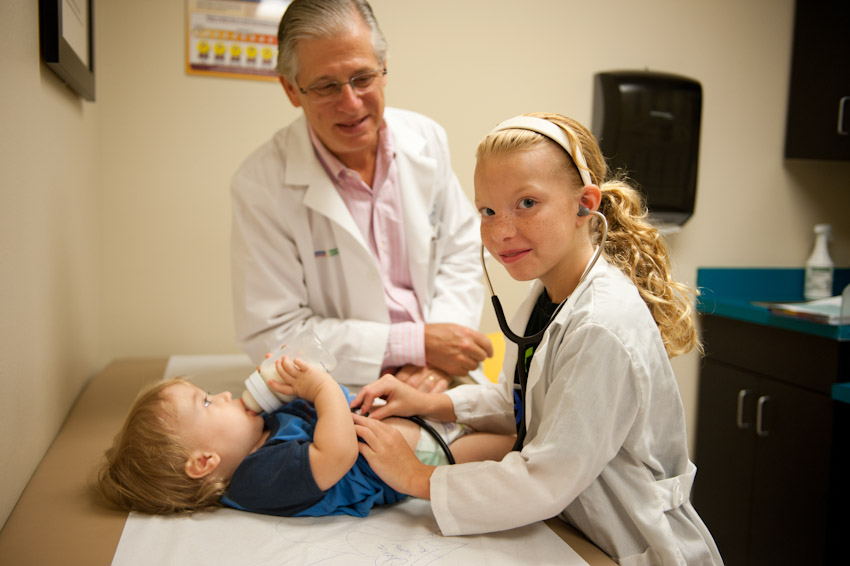 At your clinic we got some great updates. I've been meaning to update everyone on how well you've been doing but I suppose after this weekend it only makes sense why I prolonged sharing this update. At your clinic here's a few of the updates we received:
Neurologically you've been doing great. In fact, at your clinic we were told that so long as you don't have any other symptoms or issues that you'd get to go a whole year without any MRI's or CT scans. I remember thinking that just seemed too good to believe…
You are doing great with your physical therapy and making a lot of progress from where you were six months ago. We discussed with the doctors if you'd need additional support and right now we all agreed to wait and lets see how you do over the next six months as you continue to build strength. We don't want to over support you because it'll keep you from doing as much as you could. We talked about HKAFO's and a dynamic stander. But right now we need to be patient and pray you get stronger. At physical therapy one day a few weeks ago we got to let you try a dynamic stander, unfortunately Arnold Palmer doesn't allow me to take photos in physical therapy due to their policies…but boy do I wish I could share that moment…you amazed us all with how easily you learned to use it. I admit I pray you never have to need to use any additional support…but seeing you that day helped me realize that we're going to do whatever we need to do to support you. You're at the age that you want and need to be mobile and I fear if you don't start walking soon that I'll have a fiesty toddler on my hands anytime we're in out knowing you just wish to be mobile just like any child. You've made a lot of progress this summer since you've begun swimming so we hope that continues to strengthen you. You will prove to us just how much you can do…and I'm learning to accept it will be on your terms, when you are ready.
We met with the orthopedic doctor who said you're looking great. Next clinic they'll do another hip x-ray just to confirm your hips are still in place as they should be. With spina bifida it's easy for them to become dislocated so we'll keep monitoring them so that we can make sure you given the best care.
We met with the urologist too. All your tests came back great. Because of spina bifida your nerves that control your bladder and bowel are likely damaged but it's still too early to tell to what extent. Thus far you're still peeing and pooping like a champ without the need for any intervention at all. Right now the only concern they have is that your bladder remains full every single time they've done an ultrasound, even during this last one when they had taken a urine sample just a short time prior. Because of this you're at risk of a Urinary tract infection but thankfully you've never had one. Before your next clinic we'll have you undergo several tests to check on the health of your bladder and kidneys in much more detail.
Of course no one promised us that this journey would be easy…I was just told it'd be worth it. I spent parts of this week nervous about you baby boy. Yesterday morning I spent the morning with you at Arnold Palmer Hospital again. Yes, the place we've managed to stay way from most of the year…we returned and were greeted warmly by this family of medical professionals who have cared for you. This week you have been a little congested and had a bit of a cough, I suspect from allergies and for the last few days you've gotten sick once each day and a few other things concerned me…like that soft spot of yours just didn't feel so soft…and you've been a bit fussier at times…and the daze I saw in your eyes a time or two this week…it worried me. It brought back a rush of emotions that reminded me of last year when you went through so many surgeries. My momma instincts kicked in and I contacted your awesome doctor and she erred on the side of being safe and having you come in for an MRI. We're praying that all this is just from the congestion, even the fact that your ventricles in your brain being a bit enlarged. They tapped your shunt and thankfully it's not clogged, but it didnt' seem to be flowing quite as well as we would expect. Though it's possible that you could be going through this big growth spurt that may affect your shunt, we're all still praying that that little bit of congestion goes away soon and that your shunt goes back to behaving itself. We're so close to making it a whole year without a surgery. Needless to say I'll be watching you closely all week. Thankfully you seem in great spirits and I haven't had any reason to worry more…the most we can do now is to keep praying that all those angels looking over you are protecting your sweet soul. Surely God doesn't give us any more than we can handle…and yes, I sure wished he didn't trust you and I so darn much.
I suppose we should leave everyone with a little smile…with a moment captured last weekend. Never forget you are amazing son. I love you. Love…Momma