I know many of you who follow my blog recall the photos I shared of Coach Wenstrom's son. Of all the babies I've photographed in the last 2 1/2 years his son has received the most outpouring of love from those that have visited my blog. I know some of you have been anxiously awaiting to see more photos of this little guy. So here he is at about three months old.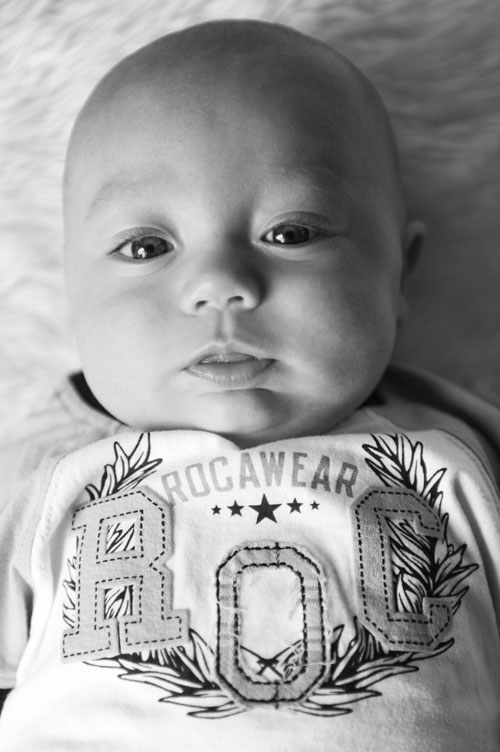 He's one of the strongest babies I've photographed. At just three months old he holds his head up well and is quite curious. As you can see, he's a little drool monster these days.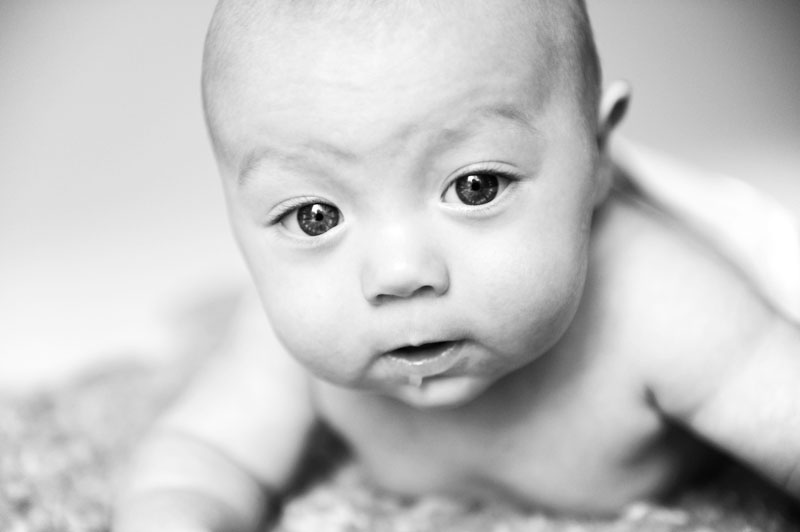 As I was telling Melissa how amazed I was by how strong JC was I took this photo and a split second later he rolled over for the first time. Yes, at three months old. He did it not just once but twice as I took photos.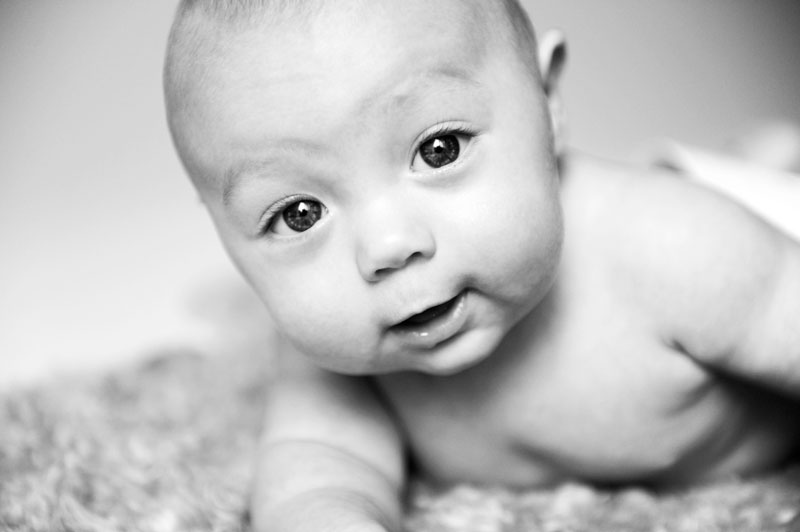 JC has the cutest blue eyes.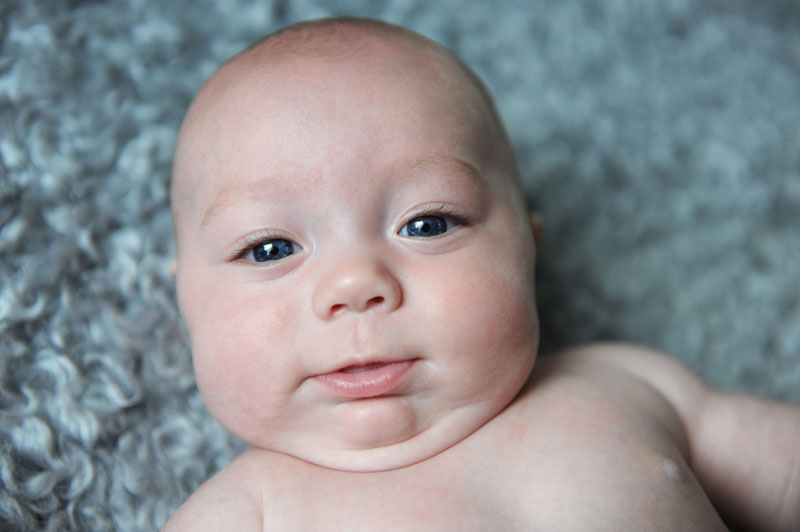 JC's a big boy at three months old he weighs around 15lbs. I think this photo of him is so priceless – it definitely shows what a determined little guy he is.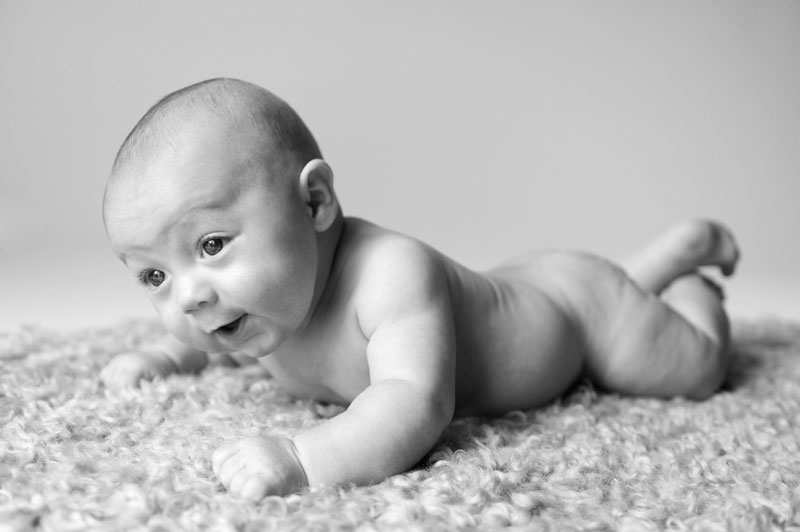 Now typically I'd never consider using a whistle as a baby prop for photos but given the fact that Coach Wenstrom was a football coach we found it fitting to try to bring a few personal memorabilia into JC's photos. Though I never knew Coach Wenstrom I must say that seeing JC a few months older reminds me more and more of the photos I've seen of Coach Wenstrom.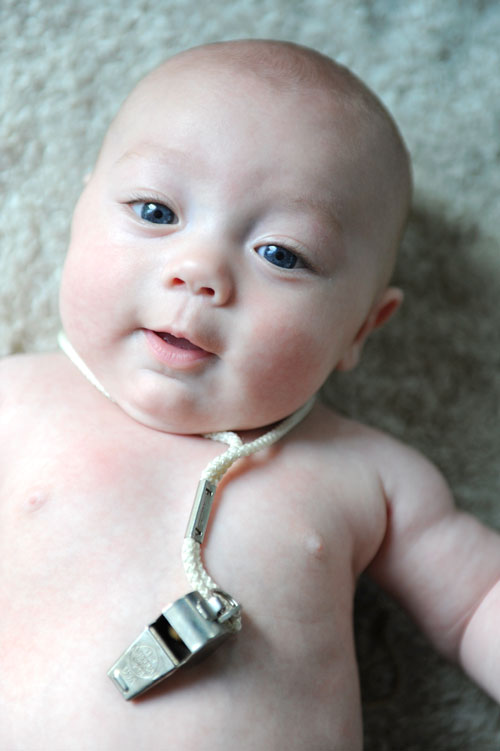 Something tells me Coach Wenstrom is looking down proudly on JC sporting his whistle.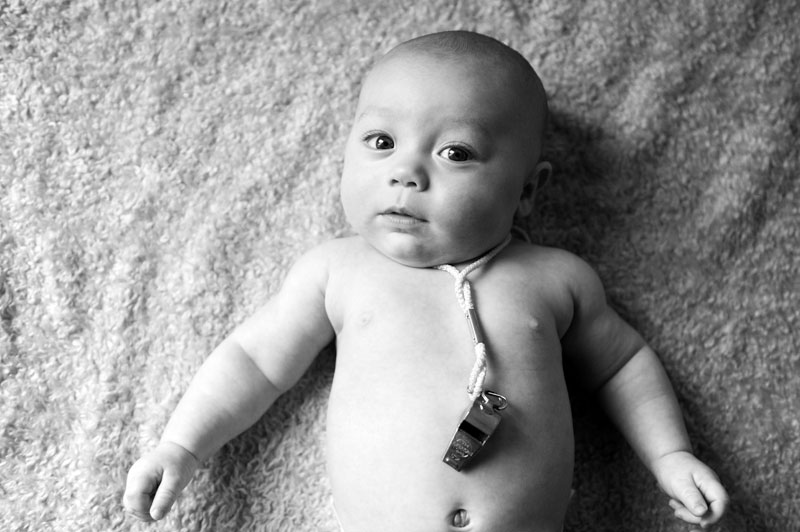 Melissa also brought along Coach Wenstrom's football that was given to her by his football team after he passed away. It was signed by all the players and coaches. I have this feeling this little guy is going to get to hear all the stories growing up of how amazing his father was. I have no doubt this football will be a cherished part of his life many years from now.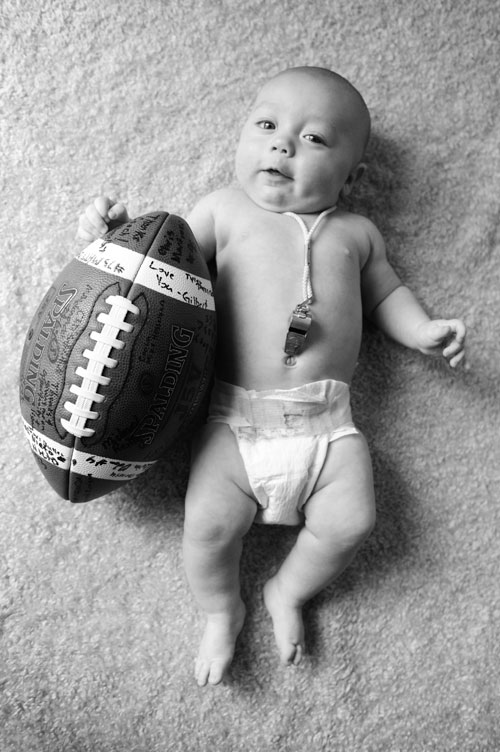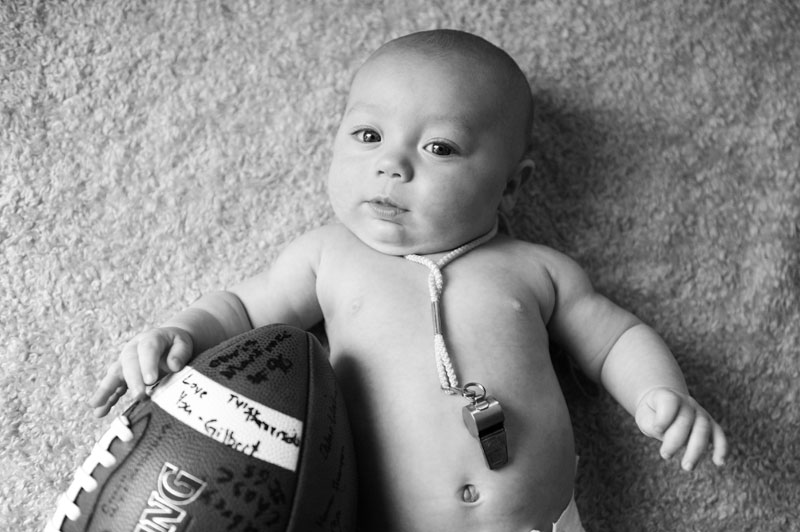 We tried a few different shots with the football and I was in awe by this little guy. Though he's not holding things yet at one point he grasped onto this ball and began to try to pull himself up. Yes, at just three months he's ready to get up and start playing football.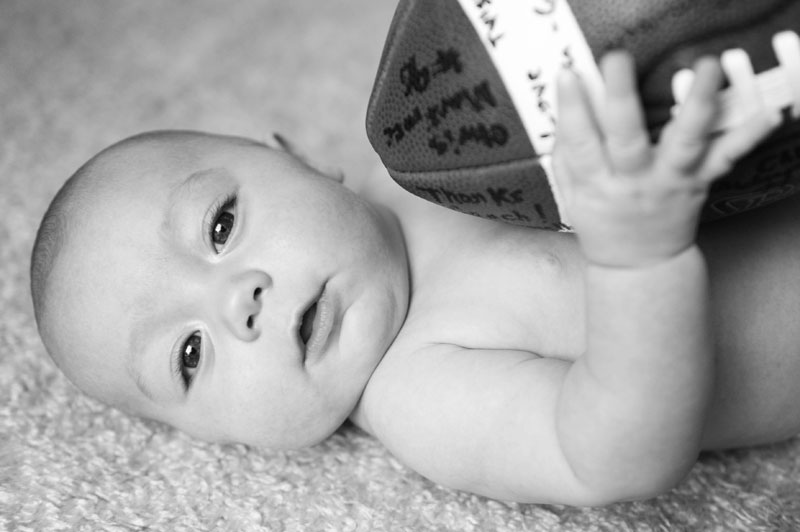 A few more photos of this handsome little guy.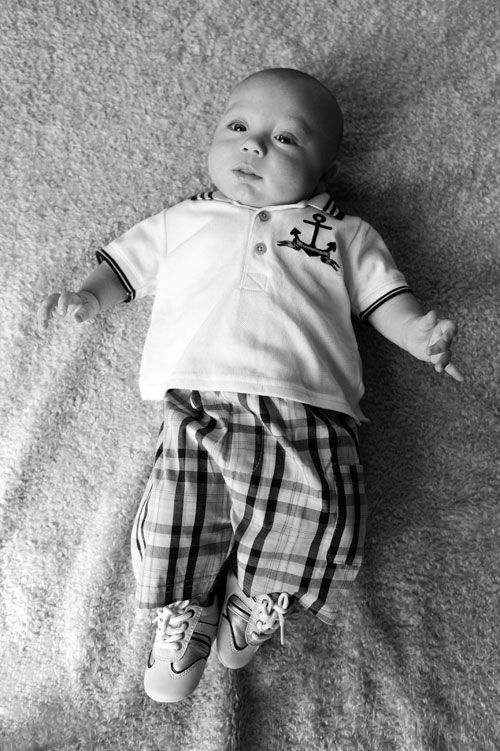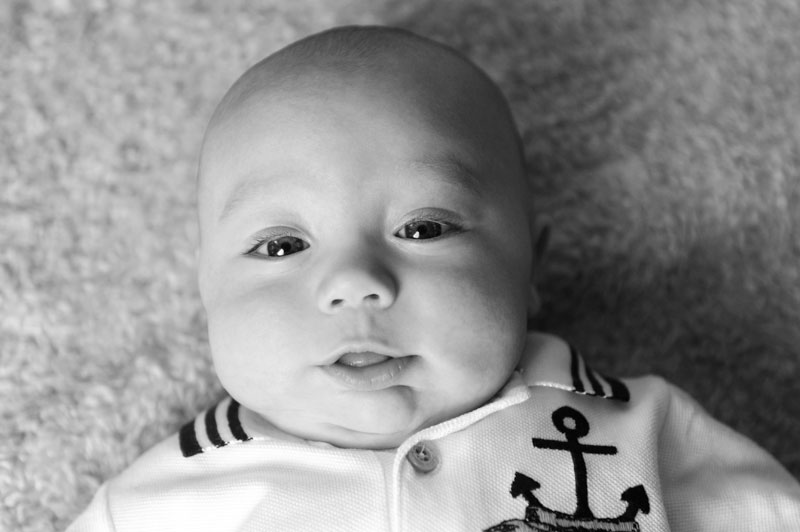 And yes, one quick candid photo of JC & Melissa. I know many of you are equally anxious of seeing pictures of the two together.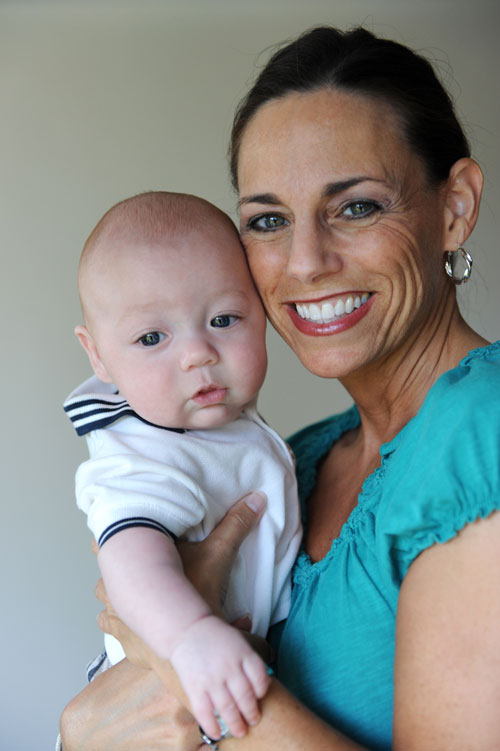 Melissa I hope your friends and family enjoy the latest photos of JC. Best wishes to you both.