"If you're always racing to the next moment, what happens to the moment you're in? Enjoy the ride." ~unknown
Yes, two weeks into the kids' school year and I'm just now blogging about it…there's a shocker for those of you who have been following my blog. I've been blogging since before Hope ever began school and the 1st day of school was always something I blogged about on the very first day of the school year. Sure we can blame it on me being busy, or perhaps now because I have two kids in school…but no, the start of the school year was just a tad bit more crazy than we anticipated.
I suppose I should rewind to the week before school started…when we got to go to the annual meet the teacher. It's usually a fun day where we meet the teacher and get to revisit past teachers, we drop off supplies and it's sort of like a dry run of beginning a new school year. Usually by this point in the year we're all realizing summer has come to an end. I know most parents are super eager to get their kids back in school, but I'm the one with mixed emotions about it. I actually adore having my kids home but adore knowing how much more they're getting out of being in school. The new school year is always one more reminder that these little ones are growing fast. No matter how busy I am it's always that moment I pause and soak it all in realizing that as each year passes I need to try not to think so much about how much time has passed or how much they've grown…but instead enjoy the moment alongside them as they grow before my very eyes.
Here's Hope the day of meet the teacher…before we actually meet the teacher we get to check out who is in her class as we learn who her new teacher will be. I don't think she was too thrilled to learn that most of her best friends were in other classes.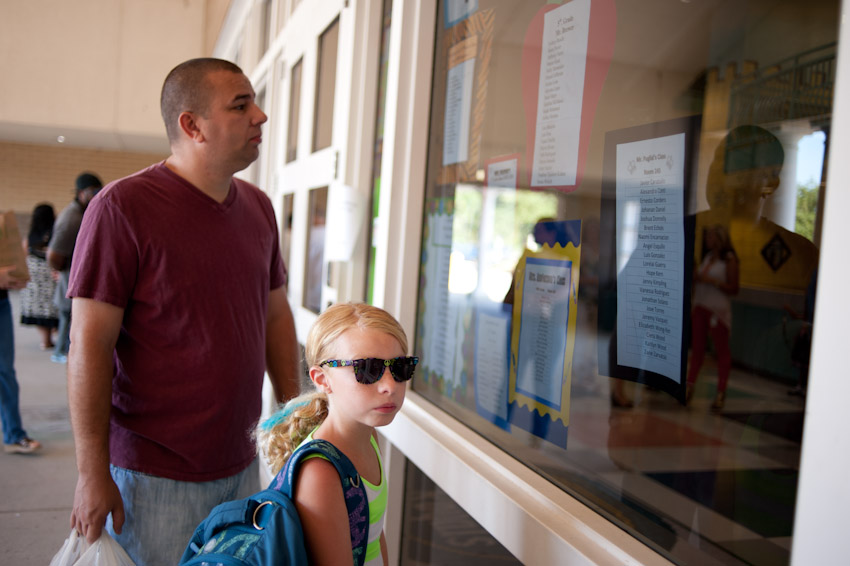 This was one of those years that certainly felt a bit more overwhelming as we signed Jaylen up for preschool. It's only a half-day program at Hope's elementary school but it still hits you when you realize your baby is going to school for the very first time. We stopped by Jaylen's preschool class to meet his teacher and he was both excited and nervous.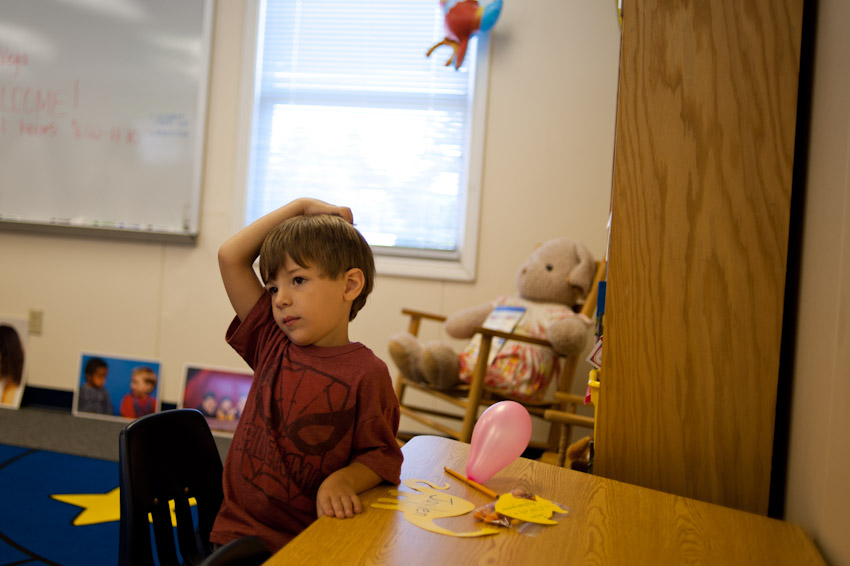 I'm always thankful every year that Jason gets to join me at meet the teacher…I'm the emotional one so I leave it to him to help the kids warm up to the teachers as I'm off observing things many times with my camera and sometimes trying not to get teary eyed…like I was this day watching him for the first time so close to beginning school. His teacher prepared a place for them in their class with their name, a pencil (yes, and a latex balloon that left us a little nervous due to Chance's latex allergy), and a bag of goldfish that said "Jaylen is o"fish"ally a preschooler". Pass the kleenex now…as I'm still in disbelief.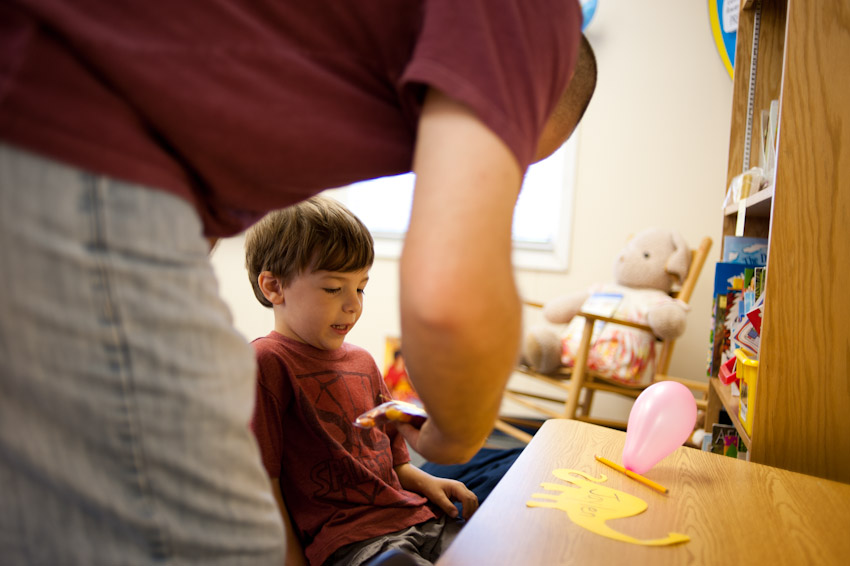 When Jaylen's nervous he often puts his hand above his head, almost as though he's trying to hide. The brief time we chatted with his teacher he did this…and was so darn nervous. Though he was nervous…I had no doubts that it'd only be a matter of time before he fell in love with her…she's been pretty amazing with our baby boy thus far.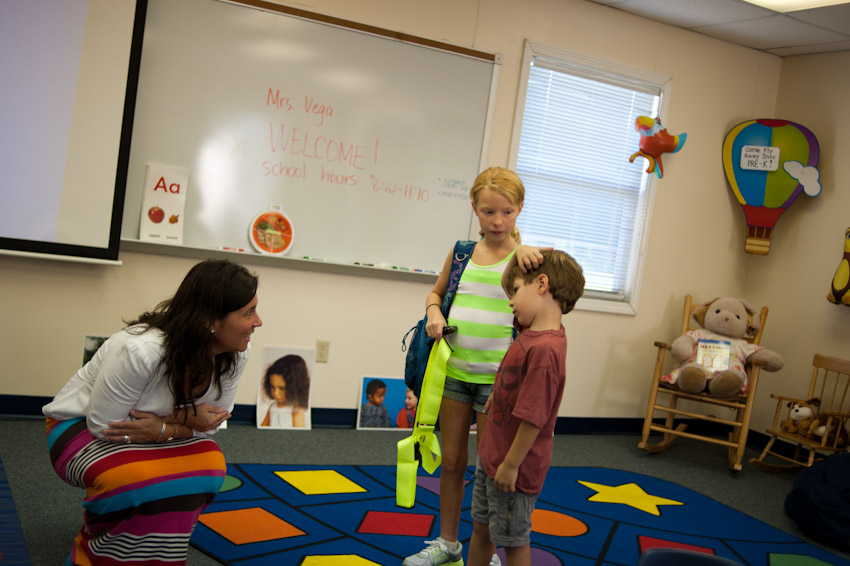 With Hope we never were able to get her into a preschool, it just never worked with our schedules at the time – and I remember being worried maybe she was missing out. So I'm excited that he's in school…but parts of me think maybe that extra year wouldn't have been so bad for Jaylen to help him gain the confidence that I remember helped Hope between the ages of 5 and 6…the little guy is so nervous still. But I realize we had to face this moment of sending him off sooner or later…I told him it'd be a lot like playing at childcare at the Y…but that he'd be learning lots of new things and meeting new friends. I don't think that really calmed his nerves that much though.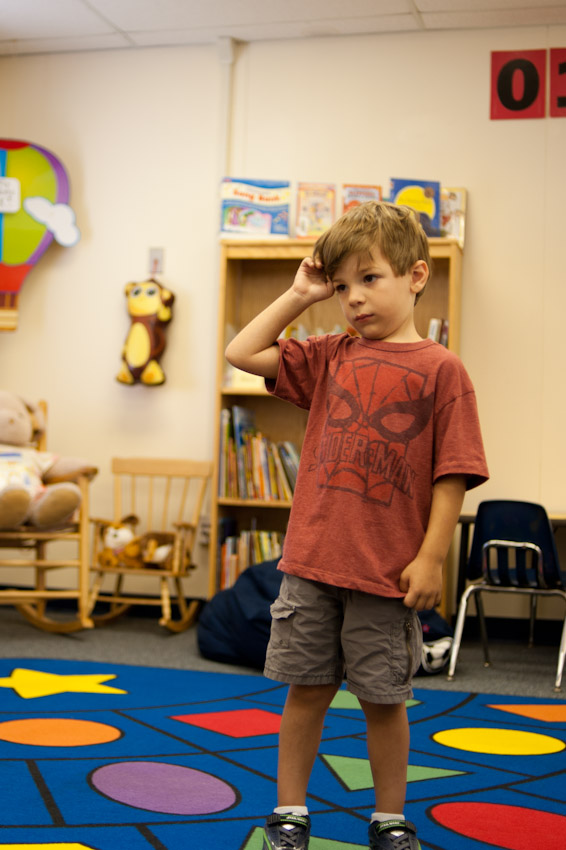 The following morning we got into a new routine beginning the school year. Getting two kids ready for school, all while still juggling our other little man definitely is an interesting new challenge. We're moving even earlier this year because Hope is a safety patrol this year and has to be at school earlier and Jaylen's preschool class also begins earlier. I seriously cannot believe she's in the fifth grade.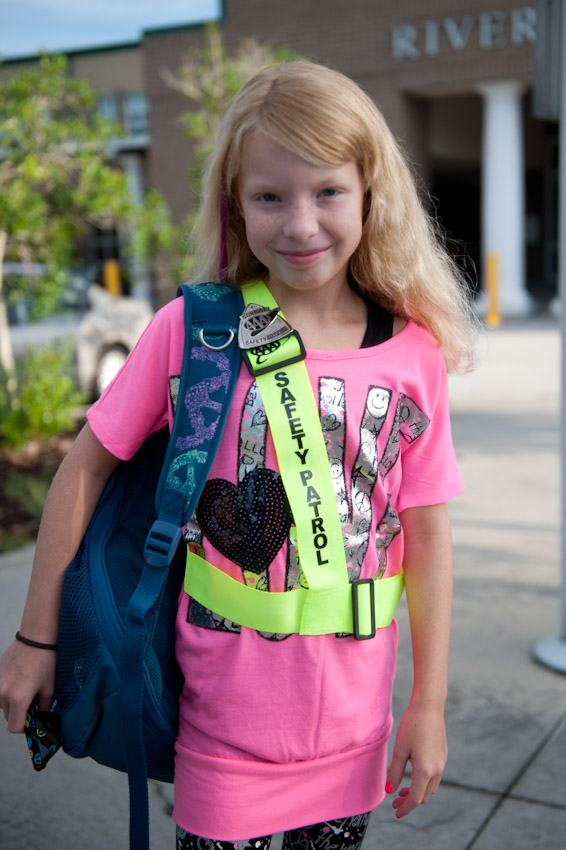 I begged Jaylen to let me take just one photo of him and his sister before school began. He woke up that morning saying he wasn't feeling well…but at the time he had no symptoms of being sick…and I thought maybe it was just his nerves. So we sent him to school…tears and all. It wasn't the happiest memory for any of us.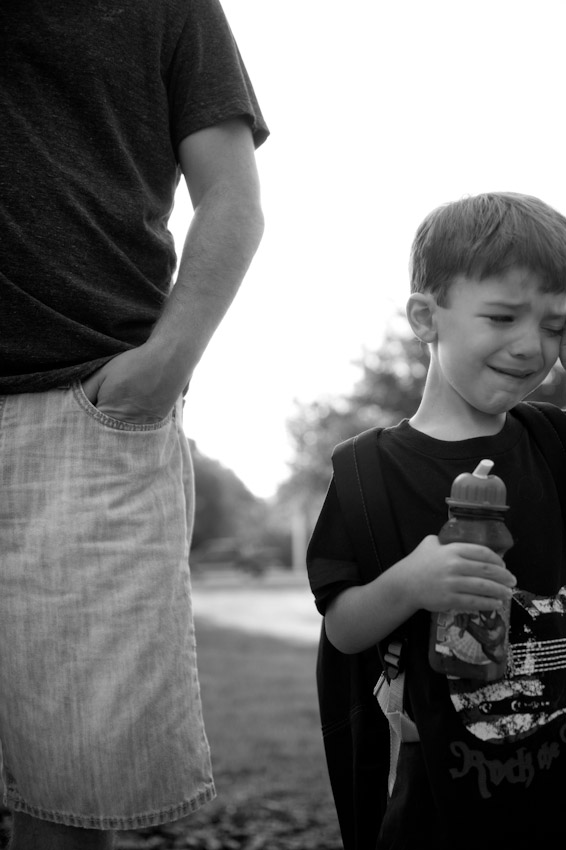 As he cried, Jason walked with our baby boy…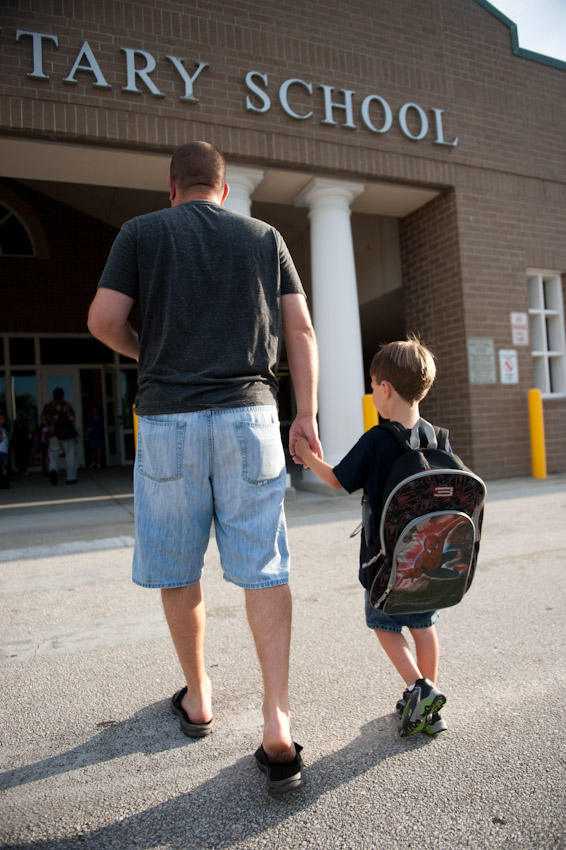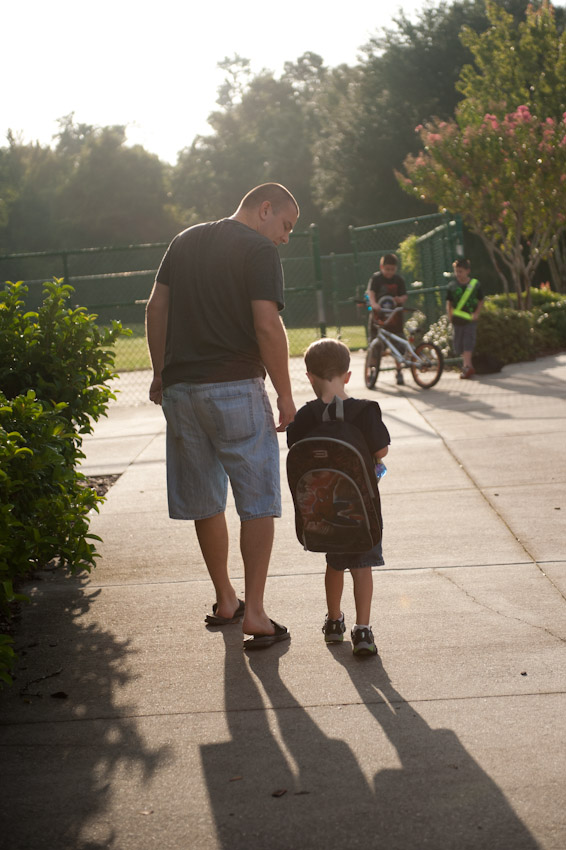 When Hope began kindergarten I was still pregnant with Jaylen…so now with him starting school it was that deja vue moment remembering her very first day of school…and realizing just how much he's grown since that day. He's such a big boy now.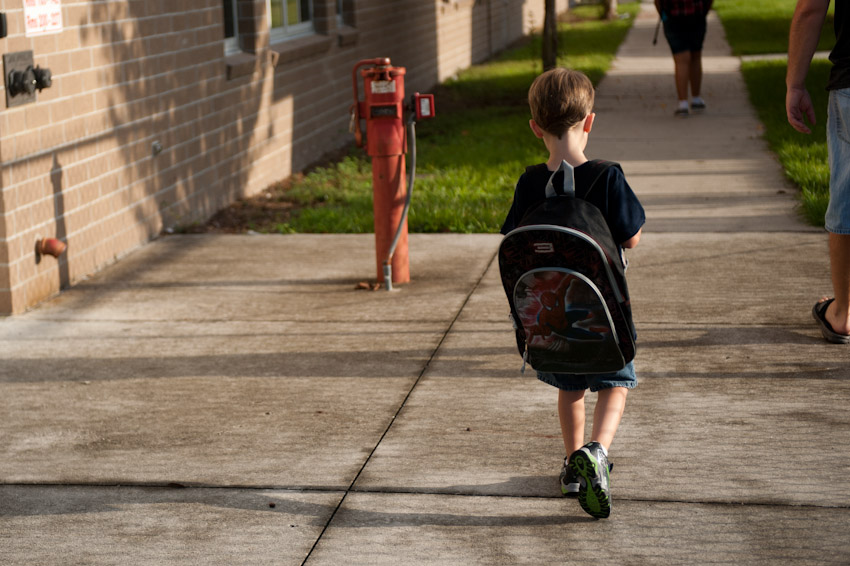 Thankfully in preschool we are allowed to go into the classroom the first day. In fact, we have to be present to sign him in and out every single day. This gave us a little time to help get Jaylen warmed up to his class on the first day.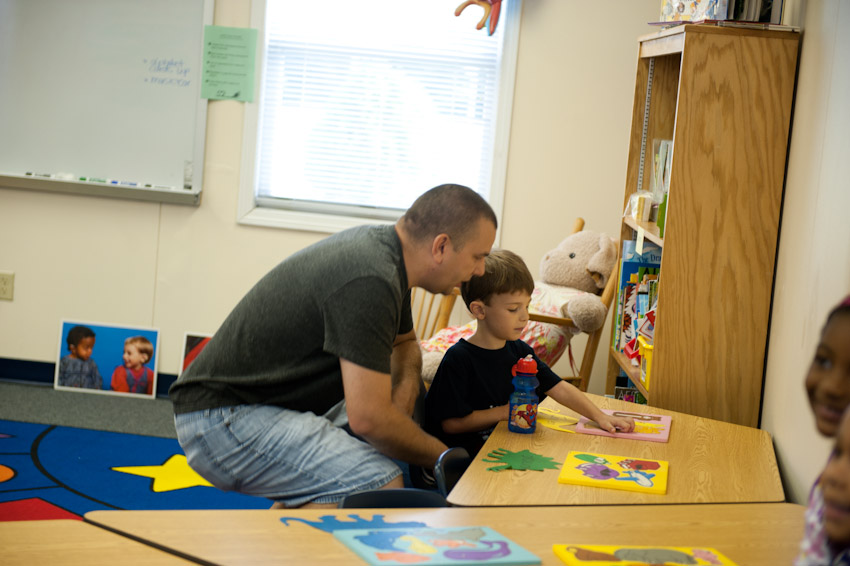 There were tears on the first day…but we knew we had to let him get through his first day. I didn't want to leave my baby boy anymore than he wanted me to leave him.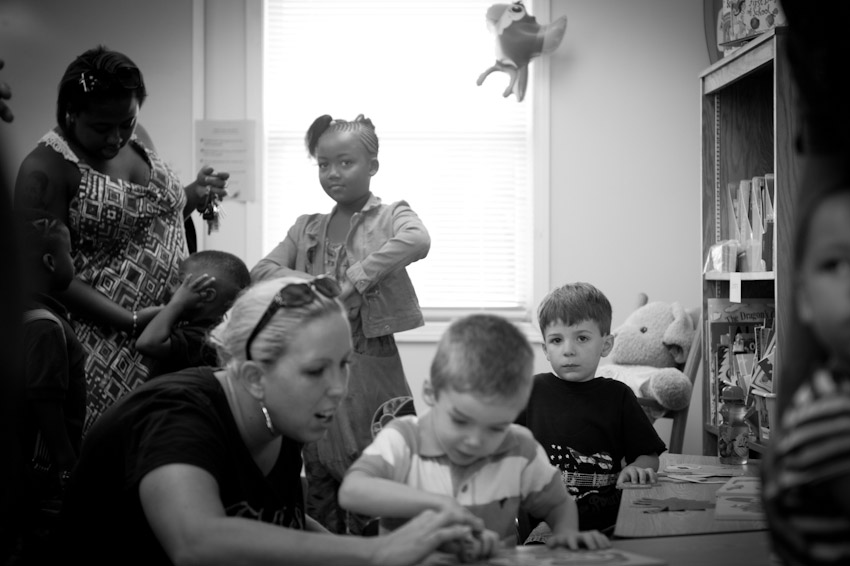 We left his classroom and thankfully were uplifted seeing our baby girl…our big 5th grader, on duty as a safety patrol. If it isn't obvious…she's a tad bit proud of her new responsibilities. She let me take one picture before she had to get back to work…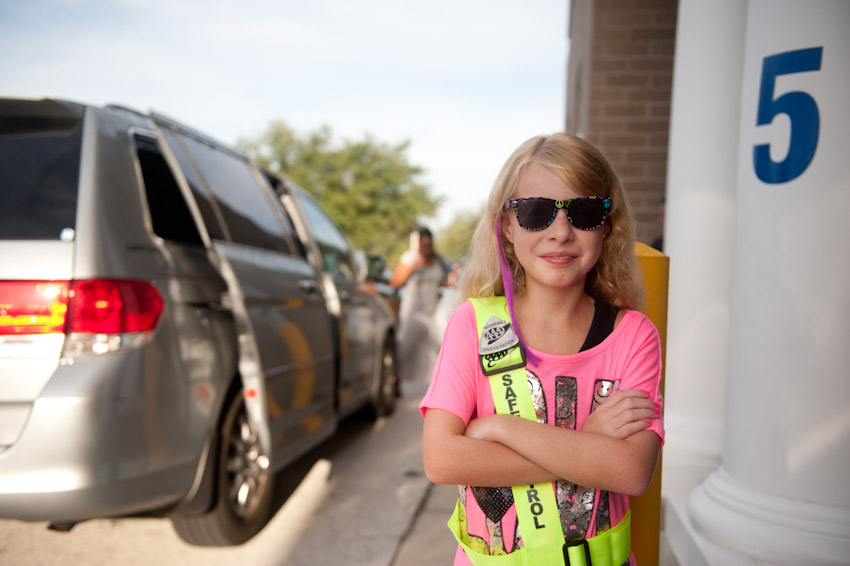 Yes, I'm the parent that might be a bit ocd with photos…I don't know if she even had any idea I was taking her photo – but I had to snap just two of her working so diligently. Surely this photo was intended to be taken…I promise I didn't pose her for this…that 5 just happens to be her post for patrol…quite fitting for my fifth grade safety patrol.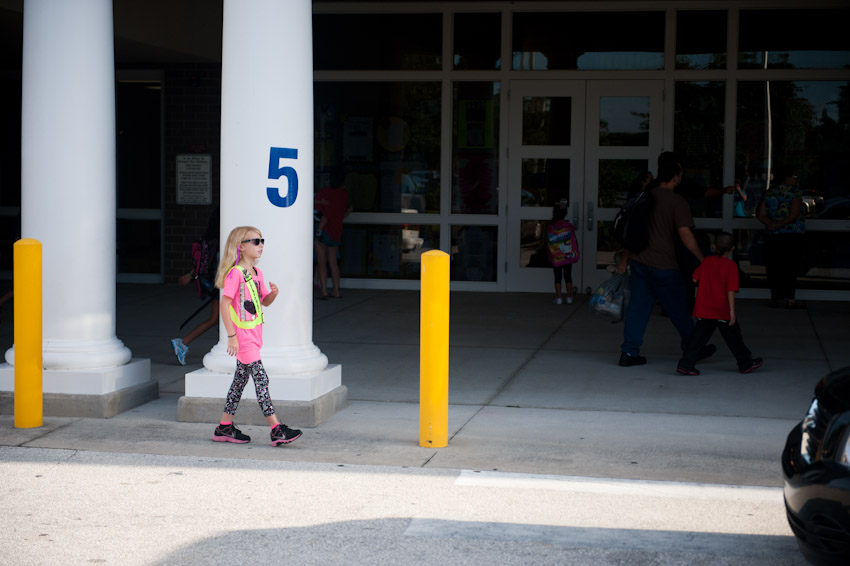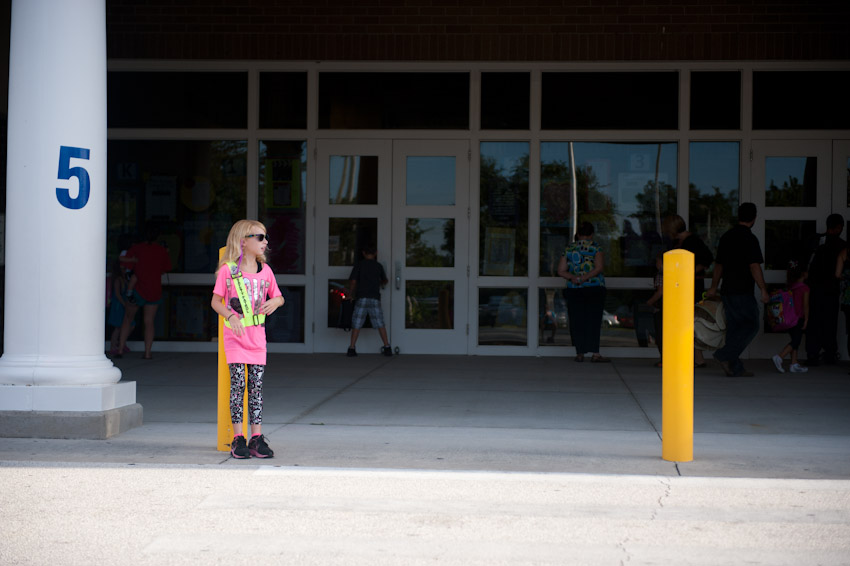 We've taken a bit of a break from swimming but Hope continues to play in piano lessons. She's getting to be pretty good. I'll have to take some videos soon. I took a photo of her showing off playing at a birthday party last weekend. She's been playing all sorts of things lately…she's most proud of playing Taylor Swift, Jason Mraz, and One direction…oh, and Lincoln Park too.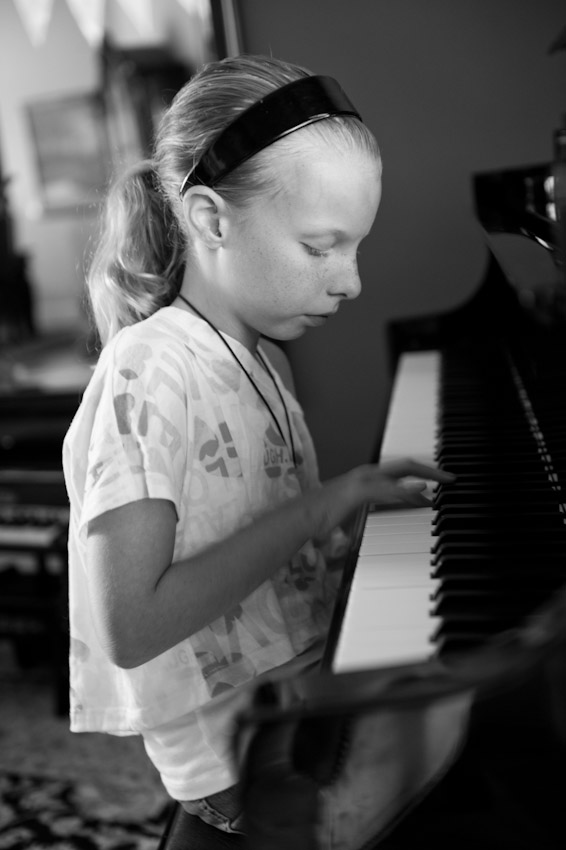 Okay, yes, I may have been busy the last two weeks…but really I delayed sharing these moments more so because the first week of school was absolutely awful for us. On the first day of school Jaylen came down with a really awful stomach bug and was sick nearly the entire week. It made the first week for him really tough and it was almost like we had to relive the first day of school more than once. To add to it our entire house has been plagued with the stomach bug in the last two weeks…thankfully it's finally behind us – but I wanted to end this little update on a happier note as the second week of school certainly has been more uplifting. Earlier in the week Jaylen returned from school proudly with a picture he had drawn in pre-k. They were asked to draw a picture of themselves playing a game…he said it was Jaylen playing the sunny day game…oh, how I adore kids artwork at his age! It's my new favorite drawing of his…definitely one I'm keeping forever.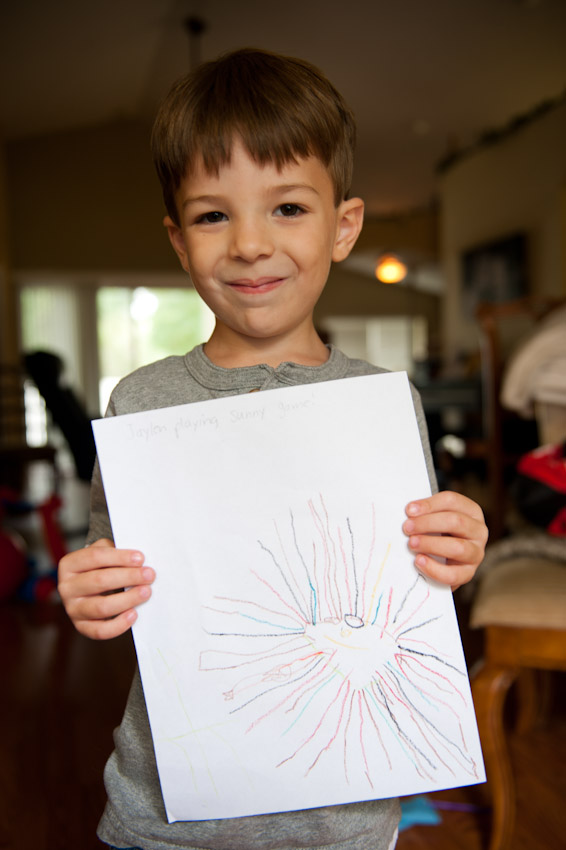 Knowing I'd update my blog with this little post to share these moments I asked Jaylen if he'd let me take a few photos…typically he isn't the fondest of taking photos. He has to agree or the photos don't turn out too great…thankfully he agreed…and smiled. My how our little man has grown.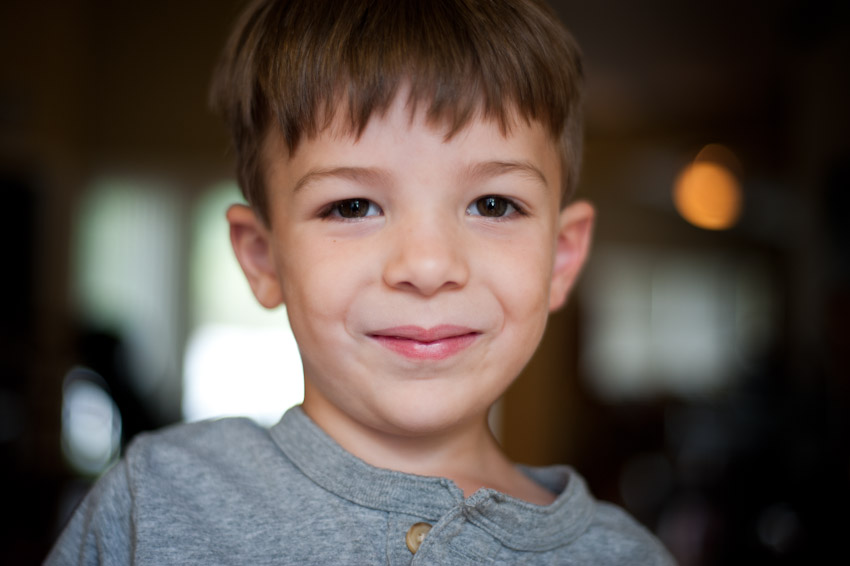 I'm super excited to share that after his second week of pre-k he absolutely loves it. In fact the other evening he was crying…and I asked what was wrong…he told me he missed his teacher. This weekend is labor day weekend and he's already counting down how many more days he has left until he gets to go back to his class.
Okay, kid…I know you're going to grow…but lets not let this year pass too fast…I'm totally not ready to have a kindergartener and middle schooler! I have no doubts this year will be busy and awesome…but we'll try not to race too fast past this year.