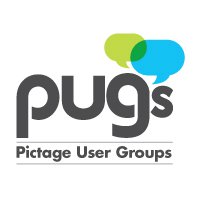 I'm excited to announce that I've been asked by the Central Florida PUG to be one of the speakers at an upcoming Newborn Workshop here in Orlando, Florida. I'll be joining a group of talented newborn photographers to help inspire other photographers who might be interested in learning more about newborn photography. The Central Florida PUG is a local group of photographers who are interested  in sharing, learning and growing their skills as photographers. They offer workshops on a regular basis to help inspire other photographers improve their skills. So I suppose I should get straight to answering your questions…because something tells me you all may be interested either as a photographer or if you've got a newborn that you may hope to have photographed.
HERE'S THE OFFICIAL DETAILS ABOUT THE WORKSHOP
Every day many families greet a new life as a newborn baby is welcomed into their lives. How can you help your clients capture these precious new moments that only last a for a very brief time? Newborn photography can be a far more complex and unique challenge than most anticipate. Being a newborn photographer takes patience, time and experience working with precious new lives.
Join us to learn from some of central Florida's best newborn photographers in a four hour workshop where you will have an opportunity to observe and gain insight on how to best achieve timeless breathtaking newborn photos. You will learn how to best light, pose and work with newborn babies. During this workshop you will get to see hands on how to work with and pose newborn babies to capture memorable first moments. Photographers speaking will discuss tips on how to work with newborns and you'll get to see first hand just how challenging, unique and rewarding of an experience newborn photography can be.
This workshop will include newborn models ranging from a few days to approximately two weeks in age. Participants will be permitted to observe and capture moments once babies are posed.
The following topics will be covered:
Suggestions before a newborn session
Props & Gear
Advice for working with new parents & newborns
Posing
Safety
Natural vs. Artificial light
Workflow
WHEN & WHERE IS THE WORKSHOP?
The workshop will be held from 12:30pm-4:30pm at the small house at Cypress Grove Park.
WHO WILL BE SPEAKING AT THE WORKSHOP?
I will join the Portait Diva's (Jennifer Soltran & Alison Waring), Shelby Wright, and Nelson Rodriguez.
HOW DO I SIGN UP TO ATTEND?
This event is limited to only 25 attendees. All you have to do is attend the next Central Florida PUG event on May 30th and pay $10 cash. The first 25 people in attendance who pay the workshop fee will be authorized to attend the event. I've been told these events fill up fast so if you're interested be sure you're at the event next week early. If you wish to keep up with the event details in facebook here's the link.
CAN I SIGN UP ONLINE?
No, you have to attend the Central Florida PUG event.
ARE YOU LOOKING FOR NEWBORN MODELS?
YES! We're looking for models! Do you know of someone in central Florida expecting a newborn baby in early June? We are currently seeking newborn models for this workshop. Babies should be approximately 2 weeks or younger on June 19th, 2012. If you or anyone you know is expecting a baby in early June have them contact me regarding this potential opportunity either through my blog or by email at amanda [at] amandakern.com.
Parents of models will be required to travel to the workshop location and sign a model release form prior to the start of the workshop. Models will receive a complimentary session during the workshop and high resolution digital files will be provided as compensation for your participation.
I'm looking forward to meeting a lot of new photographers AND babies next month!