"In the book of life, the answers aren't in the back." ~Charlie Brown
The last two weeks have been pretty challenging but there isn't much that stops me from moving. Perhaps this past Friday was a full moon or the days all the planets were aligned and everything was meant to be chaotic. Yes, everything. Since having Chance I can't say having three kids has really been that much more challenging…we've all taken to the transition far better than I had ever imagined. But Friday was "one of those days". The kids are known to ride the rollercoaster with me…along with my emotions and stress and well, apparently me not feeling my best Friday was what gave them their permission to all go haywire. Chance was fussy. Jaylen was whiney. Hope instigated Jaylen to be more whiney. The kids bickered. And whined. And cried. Yes, by the end of the day there was a point where we were all in that mood where we had a house full of cry babies. Now a "normal" mother might say there was no way in the world they'd risk taking their children out…I mean come on…if they're not behaving at home…how can you take the risk of taking them out on your own. But this is me and my kids we're talking about. It was also the day Chance turned five months old and we had yet to take a picture. Hope proposed the idea of doing photobooth and I thought it was a wonderful idea. I knew after going so much of the day with everyone crying or whining it was time to escape.
Some of you may recall that back in December 2007 we began a photobooth tradition when Jaylen was just 2 months old. Back then I had the crazy idea of taking the kids to the photobooth on the monthly anniversary of their birthdays. A year later it proved to be a memorable experience that brought many fun memories for us all. We even continued doing it into 2009 where the kids had many silly photobooth memories for us to look back on. Sadly we don't go every month as we once did. After the miscarriage I admit my world got a bit crazier and tougher to keep up with…it seemed to be one of the things I elected to sacrifice. Something I admittedly regret still. We do still go from time to time, but it's not a "ritual" as it once was. So when Hope proposed the idea I gladly said "lets do it"…it was the PERFECT excuse for us to get out. We had taken Chance to the photobooth once before, however, this was the first time we have taken him on his monthly "birthday". I have to laugh at the quality of photobooth photos…they are awful…and the one at Altamonte mall is so blurry. But really, its more about the experience. The kids love it. Here's a glimpse for you all to see just how much fun they had.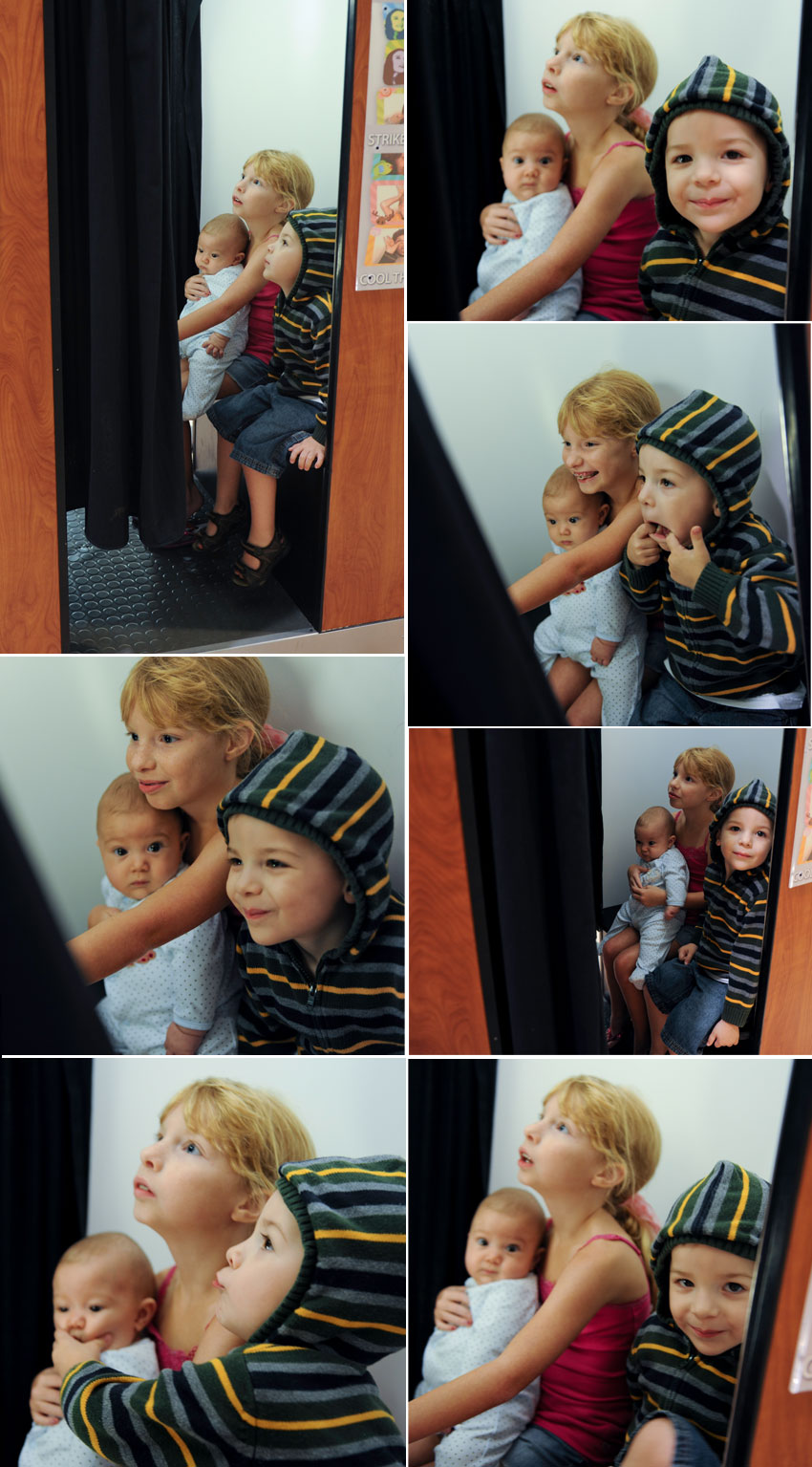 At just five months old Chance really doesn't know what we tortured him with. Looking back at the older photobooth photos I recall when Jaylen was his age…and seeing Jaylen Friday brought so much happiness and memories of those days when I wished he'd act silly. Friday he did just that…and enjoyed every minute of it. So for now, we'll just let Chance play along…and something tells me years from now I'll look back and enjoy seeing the kids enjoying a brief photobooth memory. A day that was quite draining for me turned out to be something quite special…and yes, another reminder that my baby boy is growing so fast. I have this feeling it's only a matter of time before he's making silly faces too.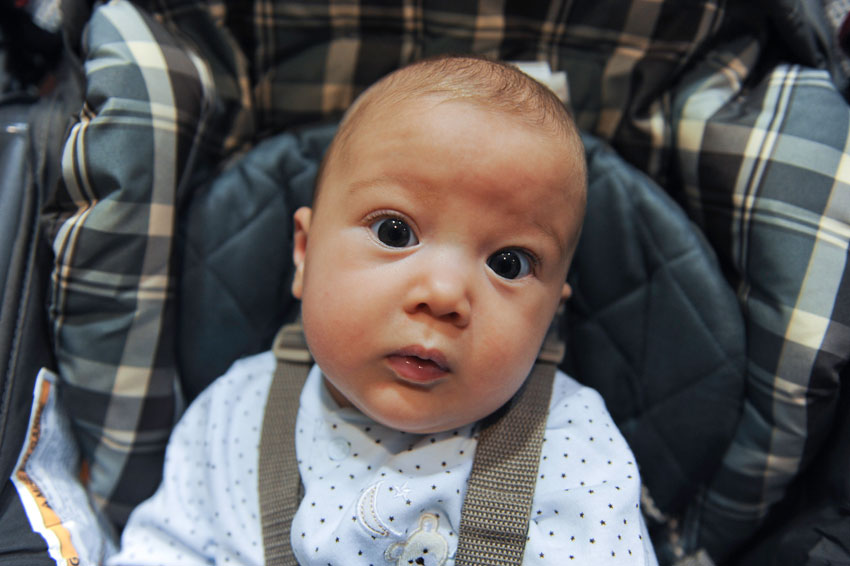 A FEW VIDEOS
I finally managed to post a few new videos to share. I'm super excited to share them. This first video was taken at the beginning of July by Jason when I was out on a photo session for Now I lay me down to sleep. Jason managed to get Chance giggling so adorably for the first time on video. It was the perfect way to lift my spirits.
This past Friday when we returned home Hope was playing with her baby brother. He was again very giggly. I managed to capture a bit of it on video…absolutely adorable to see how funny he thinks his big sister is.
And I might be a little biased, but I'm fairly certain I have the cutest kids ever. Yesterday morning Hope took this video while the kids were playing with Chance. It should make you all smile.