Last weekend I met with Carla's family to finally meet their baby girl, Isabella. You may recall that last month I took Carla's maternity photos. So we've all been anxiously awaiting this sweet little girl. It's always a treat when families are so excited that they're calling me from the hospital and ready to do the photos so soon because it does almost always make a difference in the photos. Here's Isabella at just five days old…such a sweet little princess.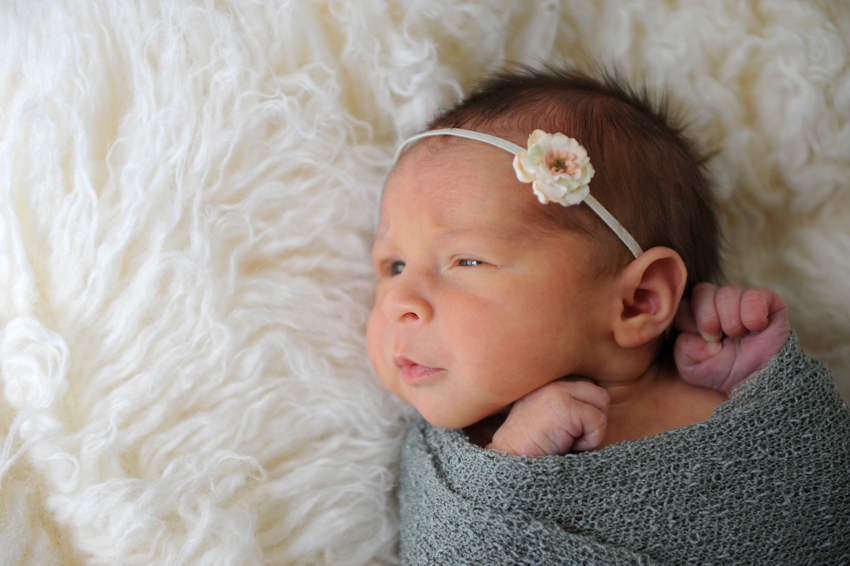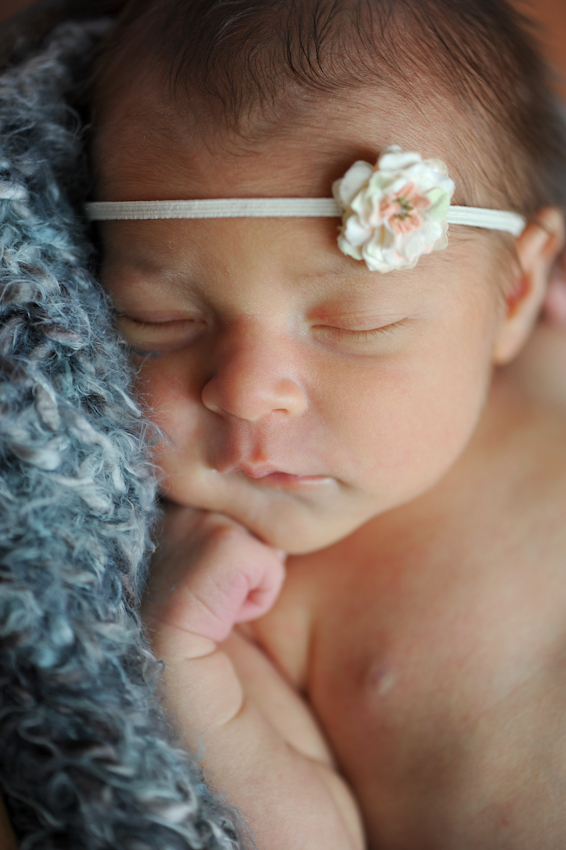 Of course like all newborns, her baby feet were to die for…really, awesome and curly.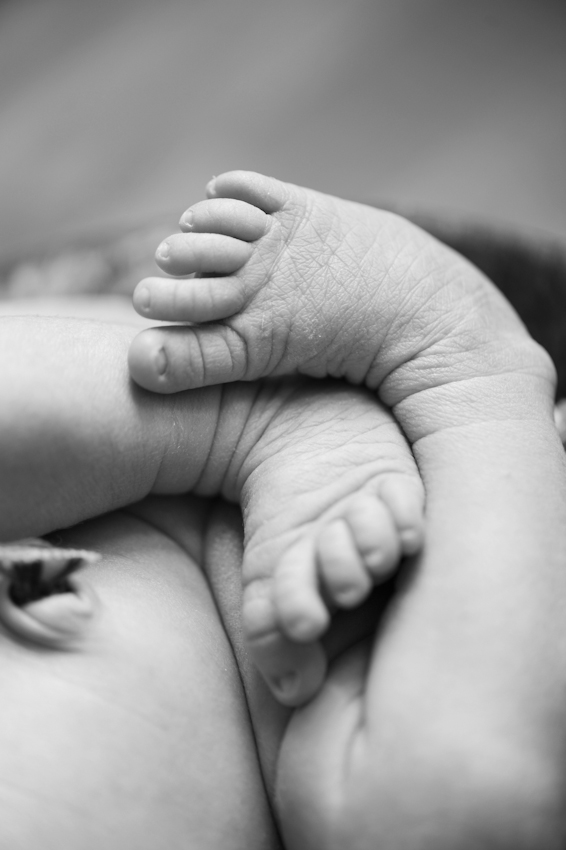 But she was a swirmy little thing at times and stretched out those little feet a time or two.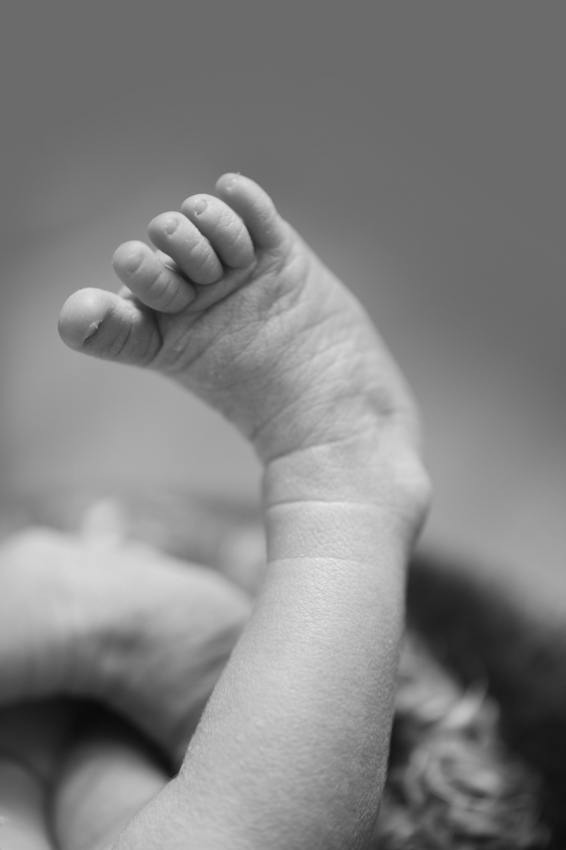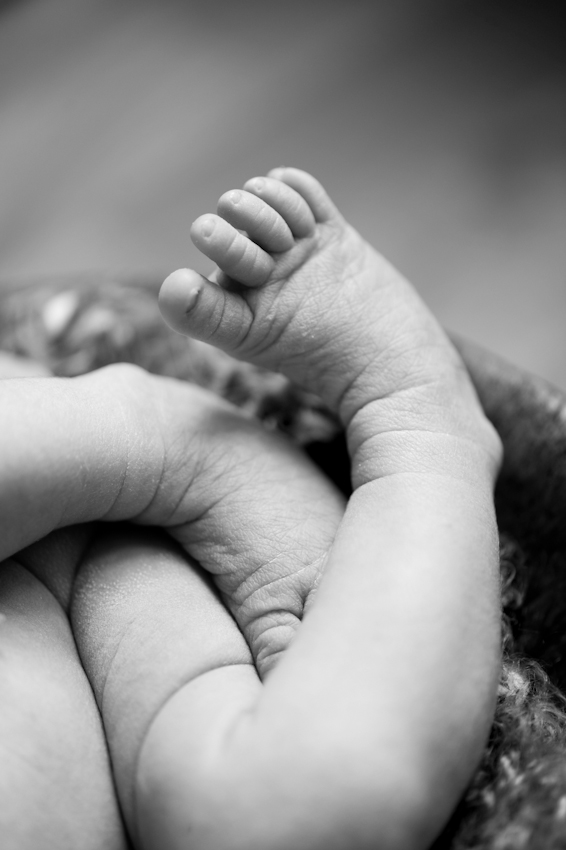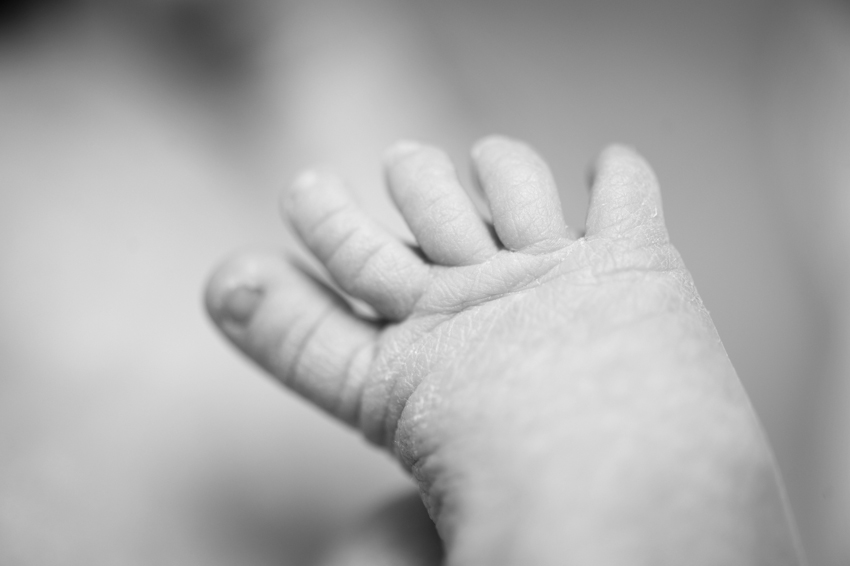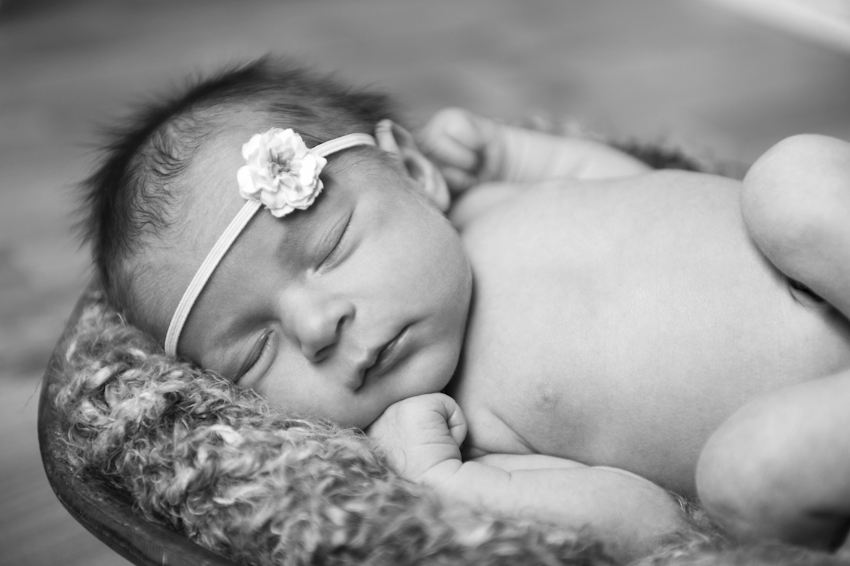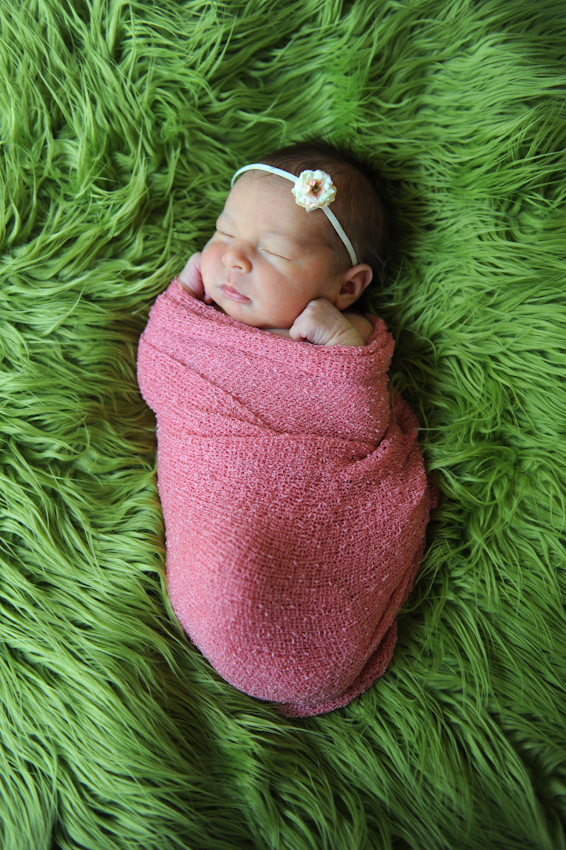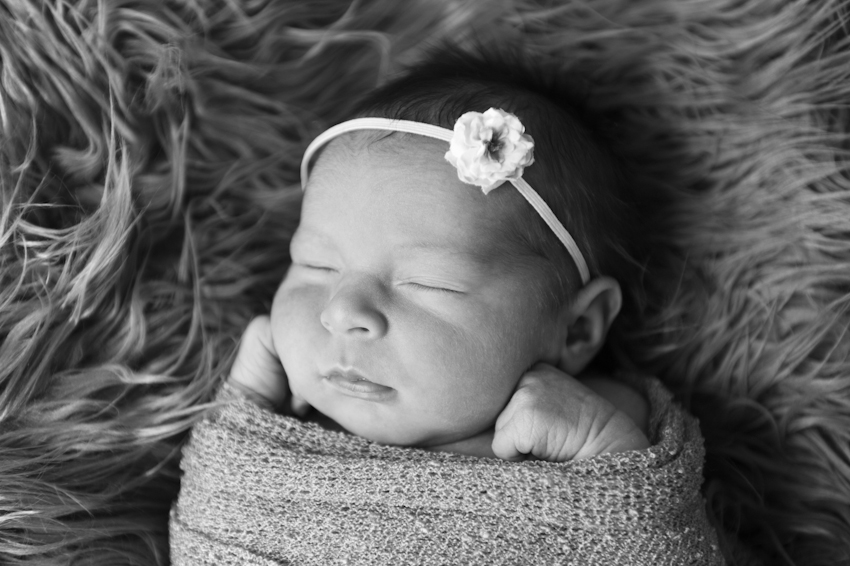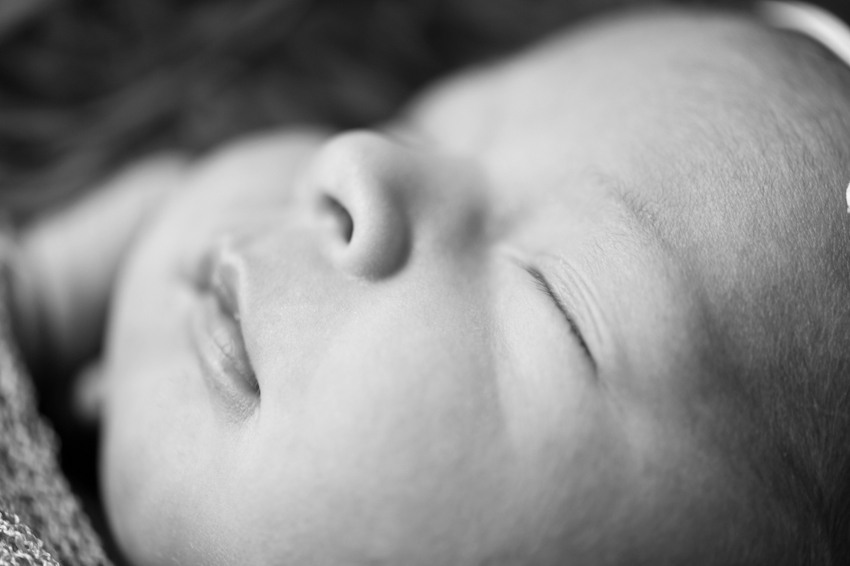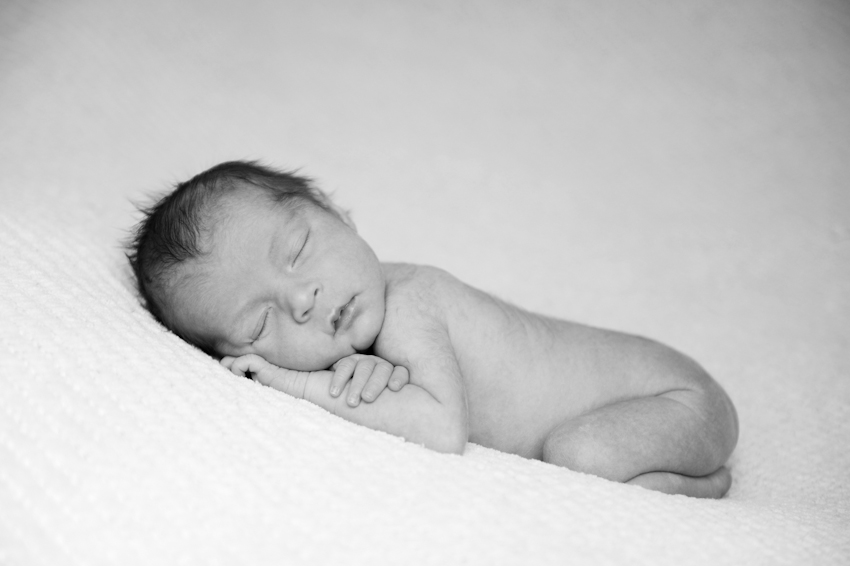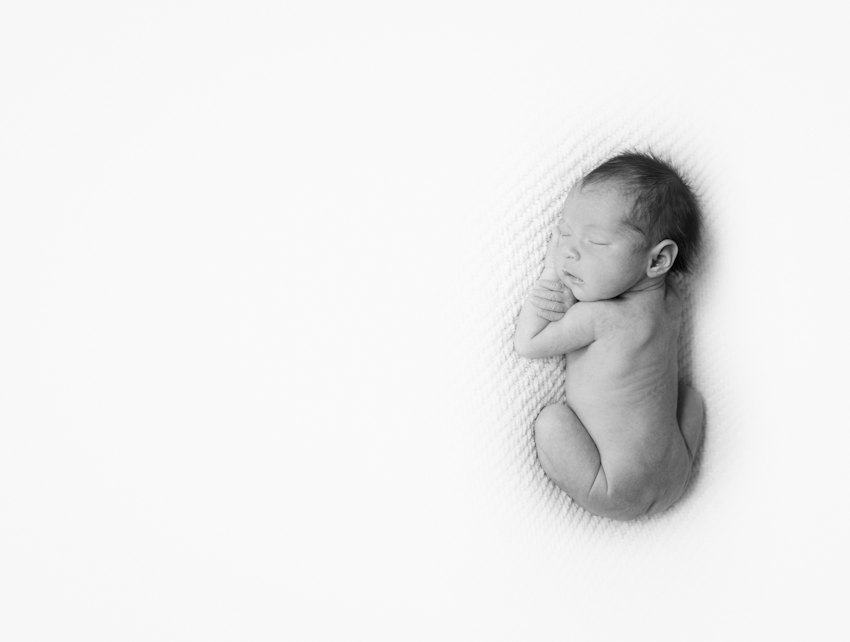 When Isabella was sleeping we asked her big sister Leah if we could take a few photos together…she gave her baby sister kisses.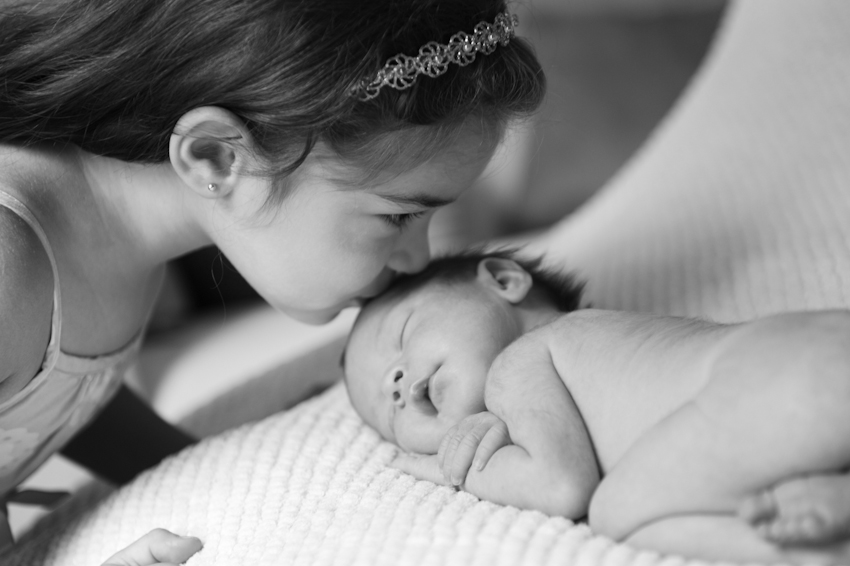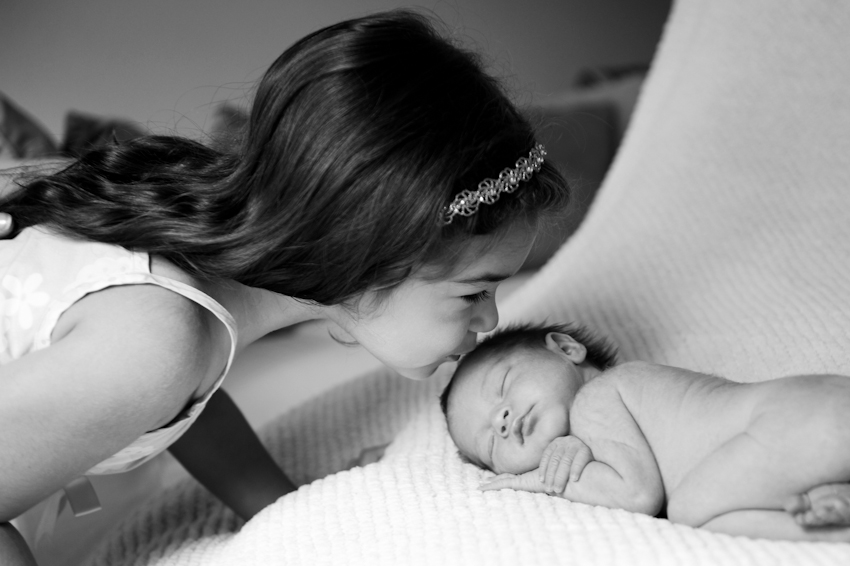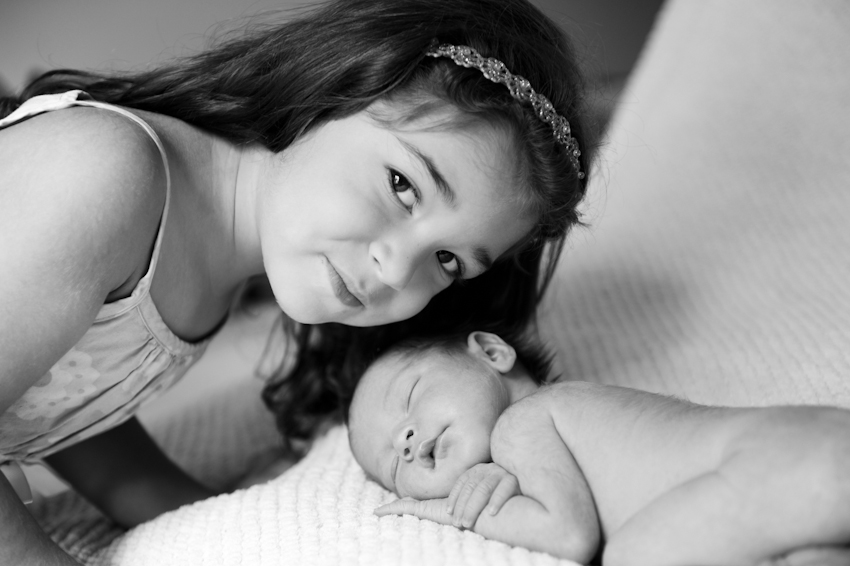 Leah's been the "baby" for over four years and though she's now the big sister…I am sure that Carla agrees she's always going to be her "baby". Leah cooperated for photos with her sister but she's definitely got so much more excited to take a photo with her Momma. Totally a candid moment but I won't forget seeing just how much her face lit up when I asked if I could take this first photo of her with Carla.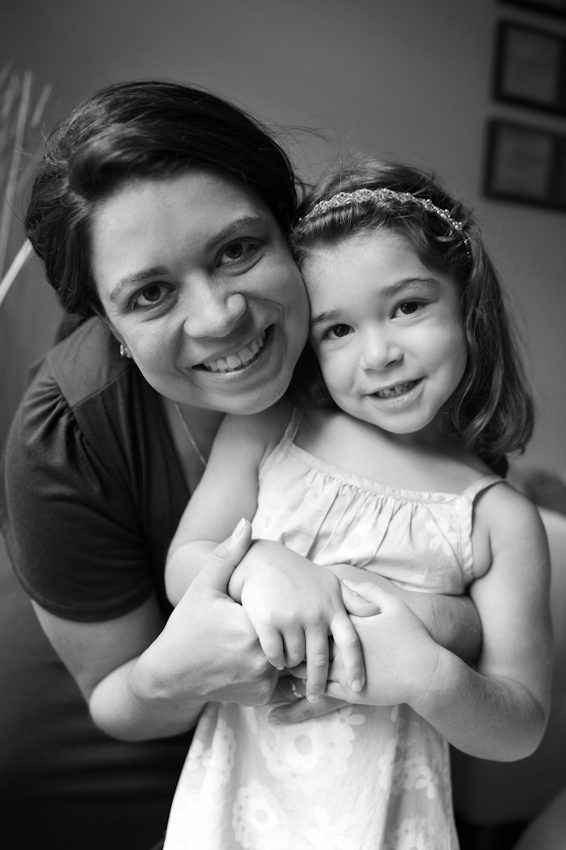 I think these two photos of Leah and Isabella are among my favorite of the day and of all the sibling newborn photos I've taken. There's something so moving about seeing a family go from one to two children…you can see before your very eyes in such a short time the first "baby" grow so much the moment the new baby is born.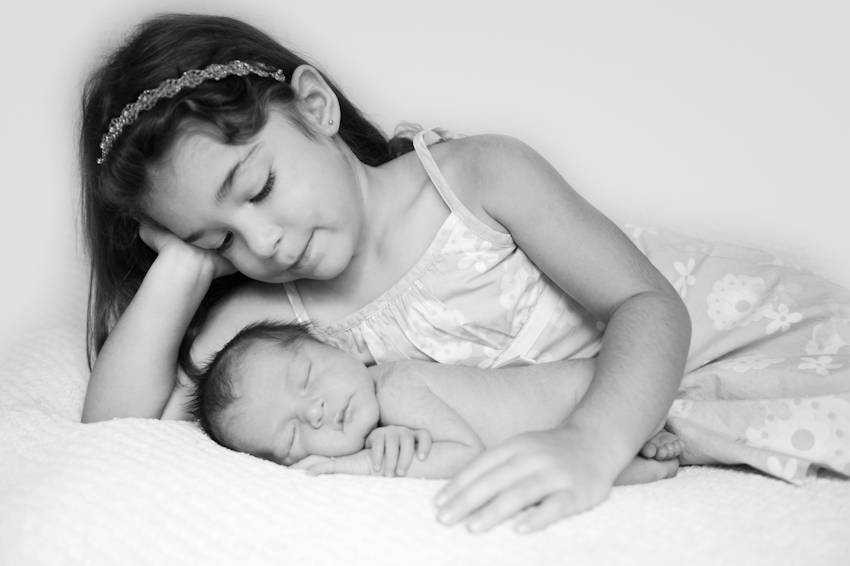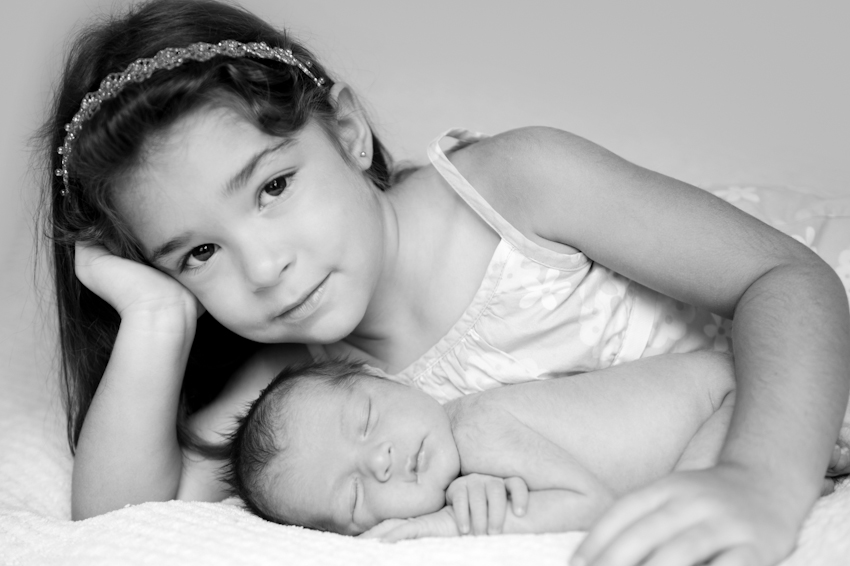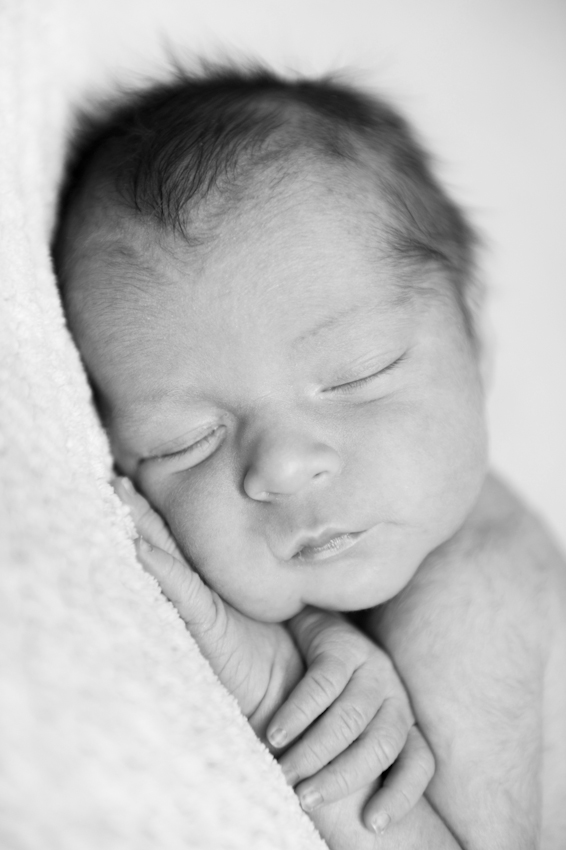 We spent a little time adoring Isabella with her family. This sweet little princess has definitely overjoyed their family with her presence.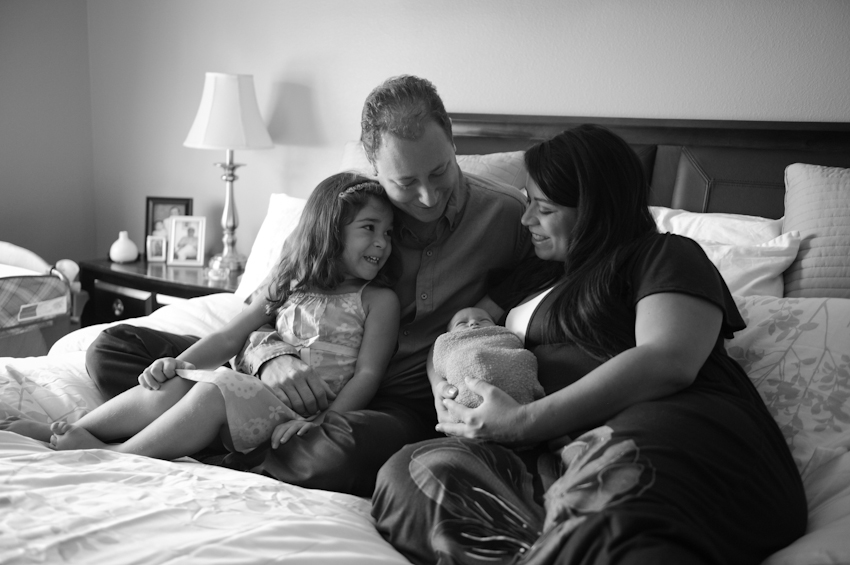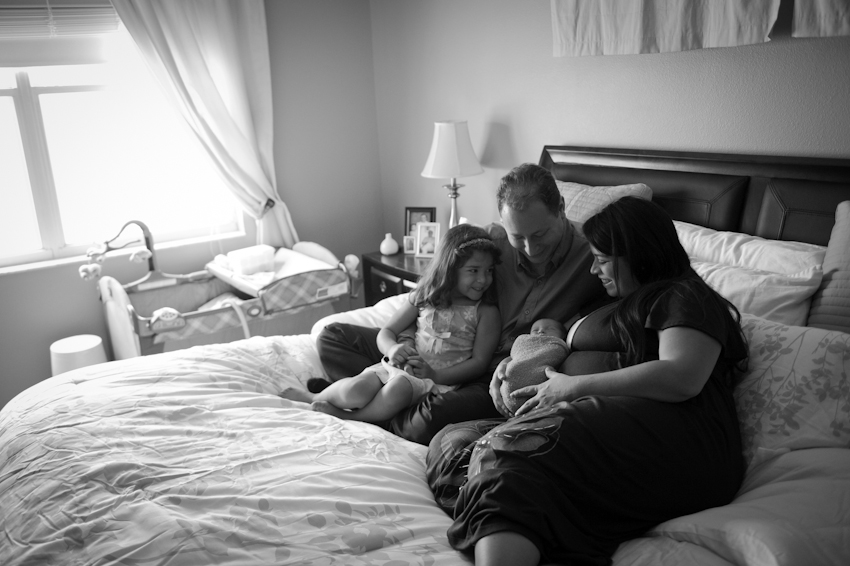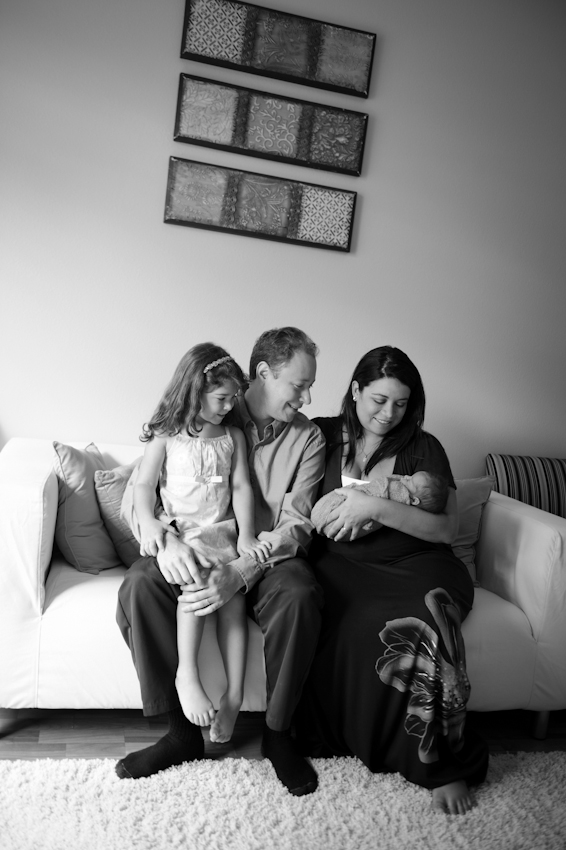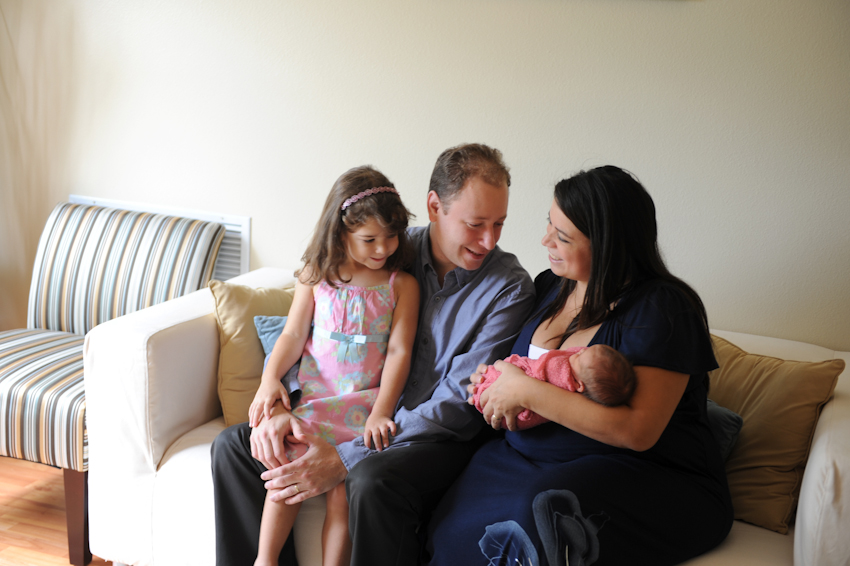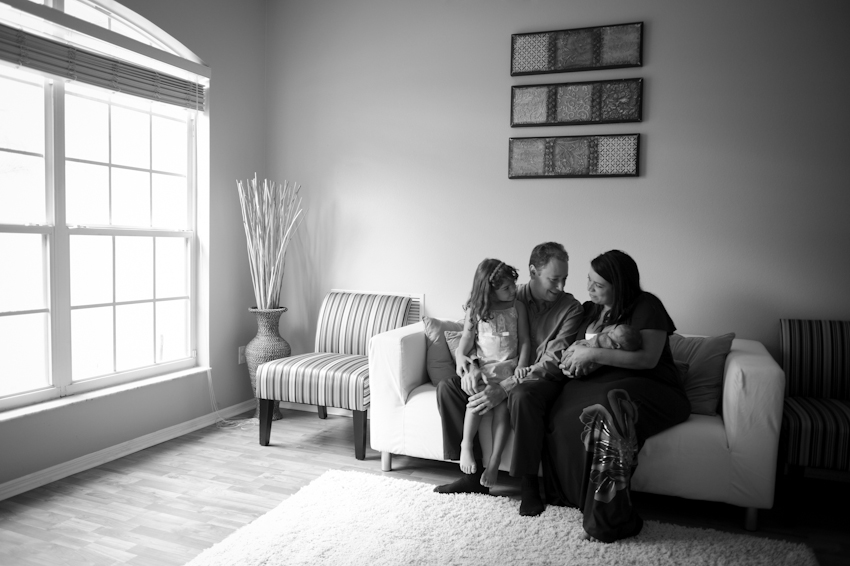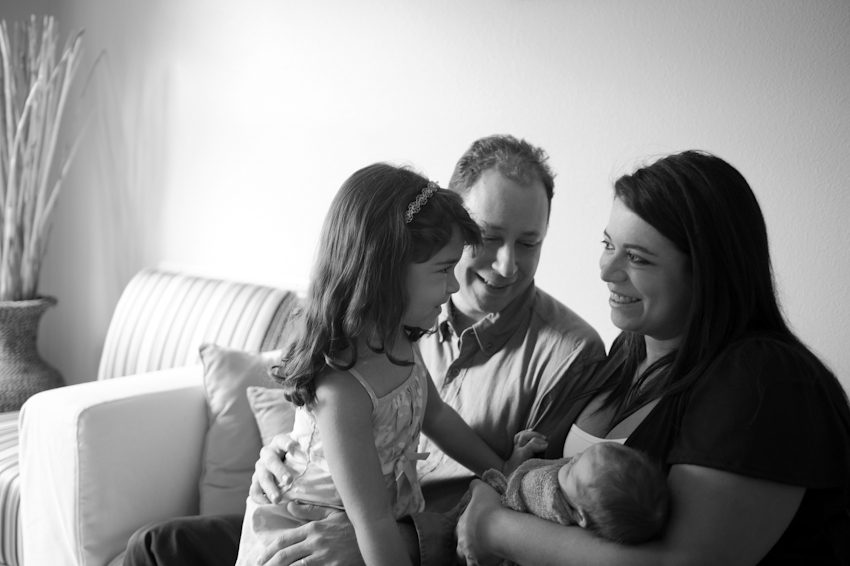 Right now Isabella is still tiny, but I know it's only a matter of time before she'll be big enough to play with her big sister. For now, Leah will have to wait patiently. I know as a parent, especially a mother, we often wish for a baby to stay "tiny"…while our children anxiously wait for the opposite so they can play. It won't be long Leah…that day will arrive before you know it. And thankfully I captured this moment…because I know it's one that will help Carla's family help remember these first moments with her girls together.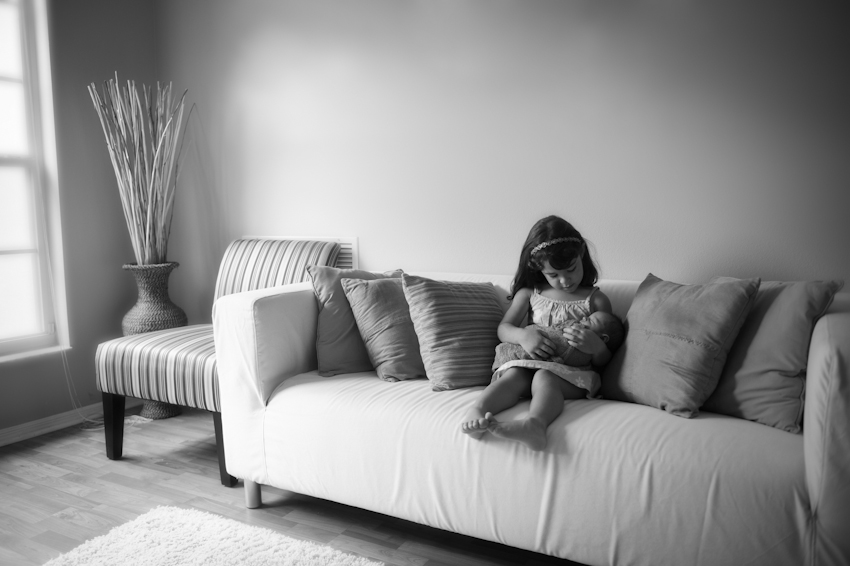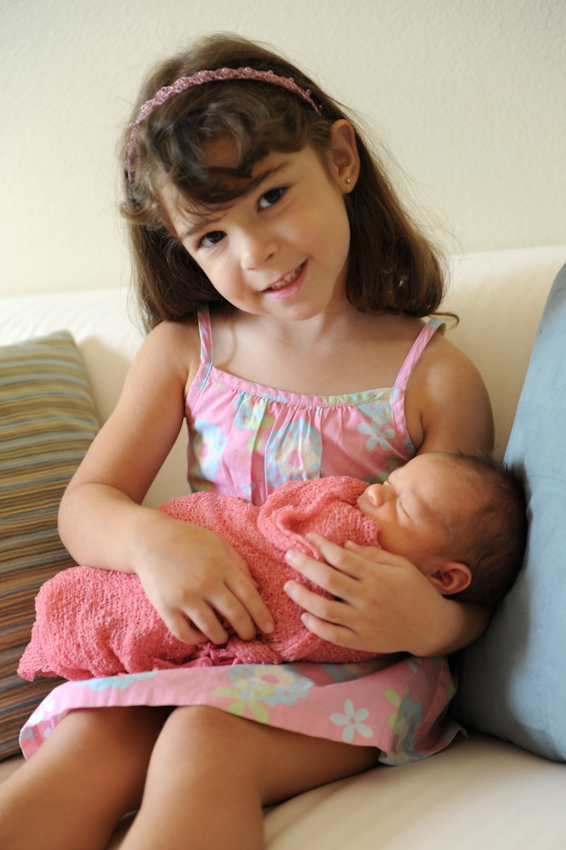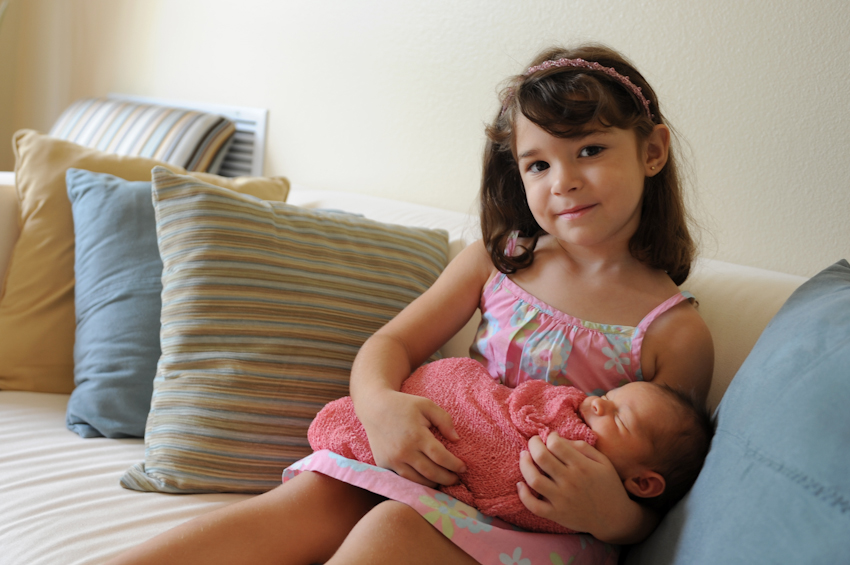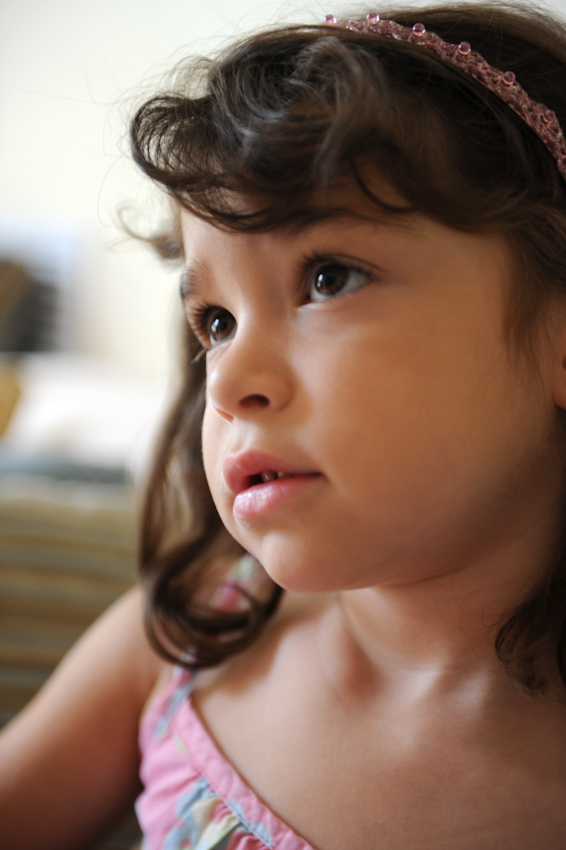 I have to say most mothers a few days after having a baby are apprehensive about being in photos, and I'm sure Carla was too…but she sure looked pretty amazing for being just five days after having a baby. Beautiful moments.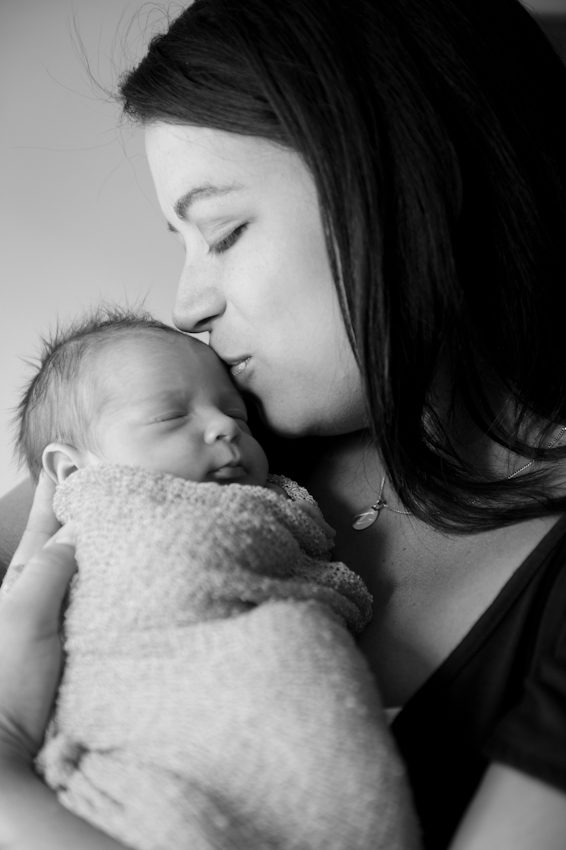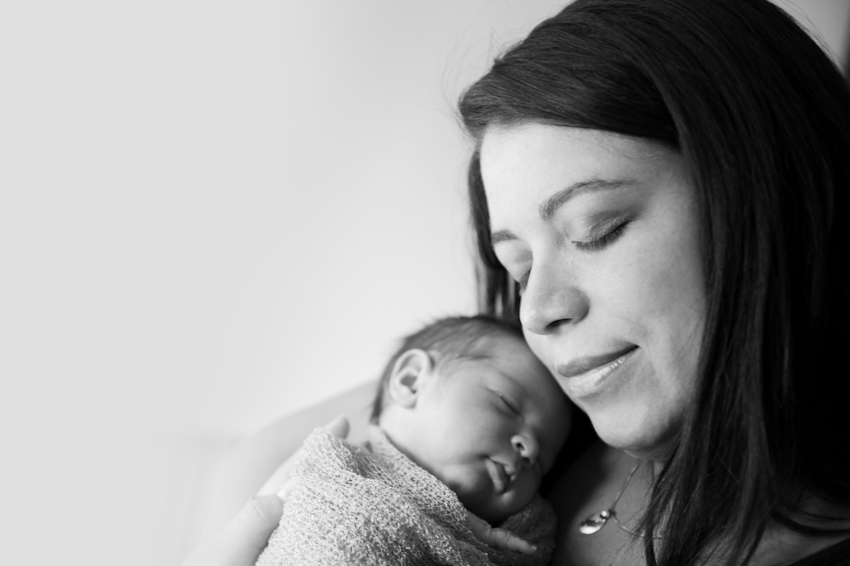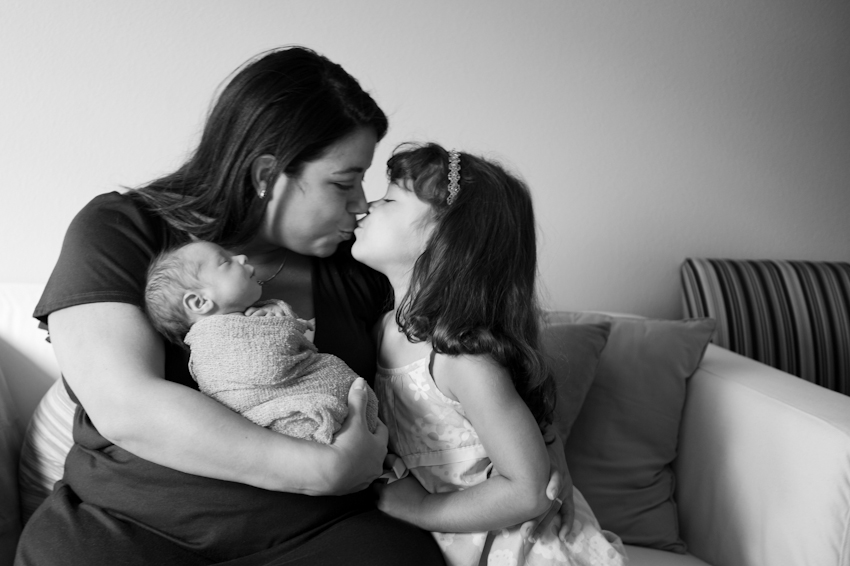 The day I greeted Carla's family I recall her husband Marcos greeted me at the door with Isabella. Something tells me she's going to be a daddy's girl…then again, I have this feeling she already is.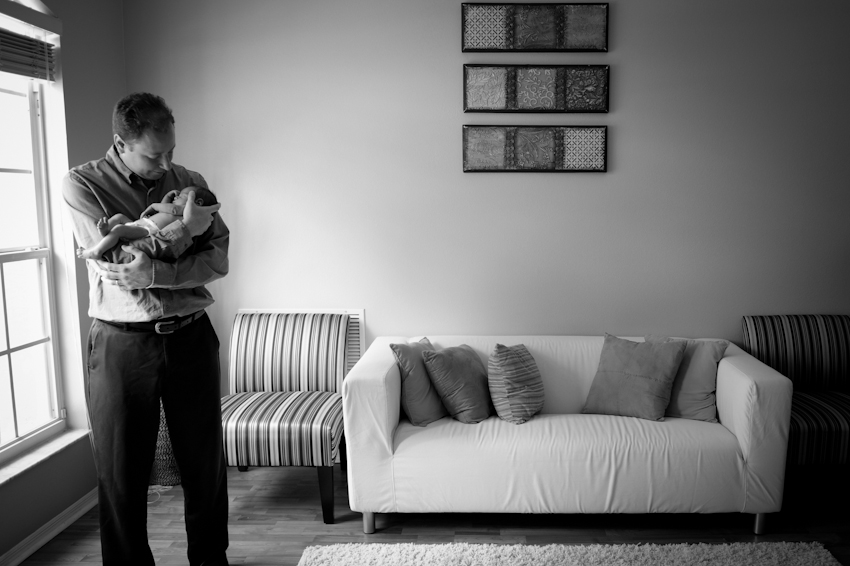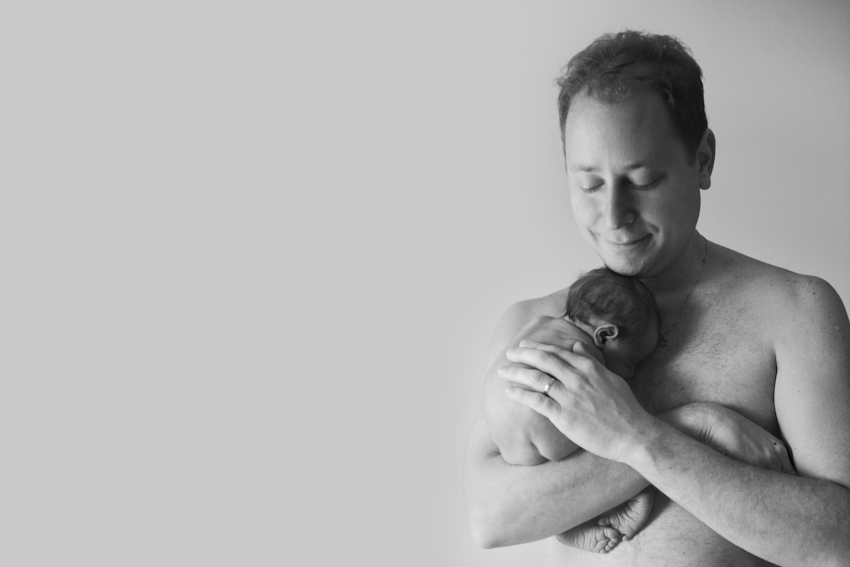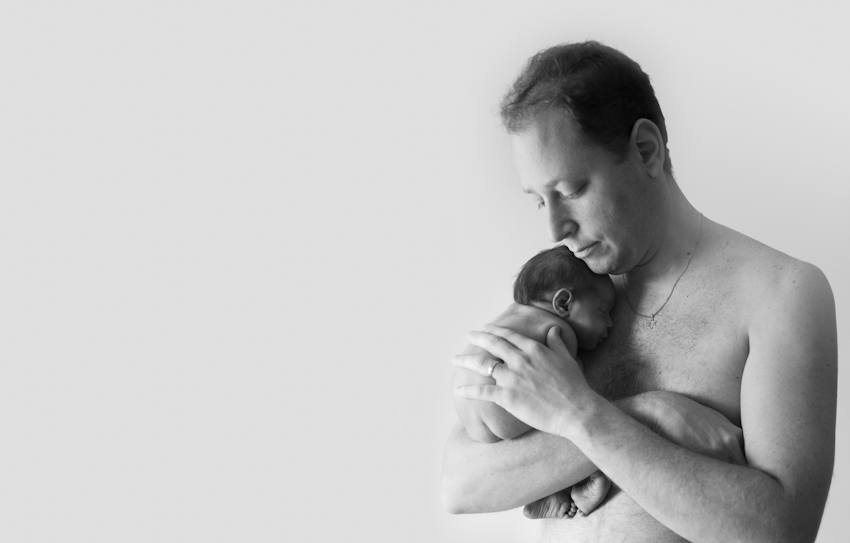 Carla thanks for another memorable experience capturing photos for your family. You have been blessed with two beautiful princesses. Best wishes to you and your family!