"Some of God's greatest gifts are unanswered prayers."  ~Garth Brooks
I can't believe my baby girl turned nine yesterday. Yes, nine. As she reminded me this past week — she's just one year shy of being in "double digits". We went out yesterday on her birthday and took some photos…here's my birthday girl.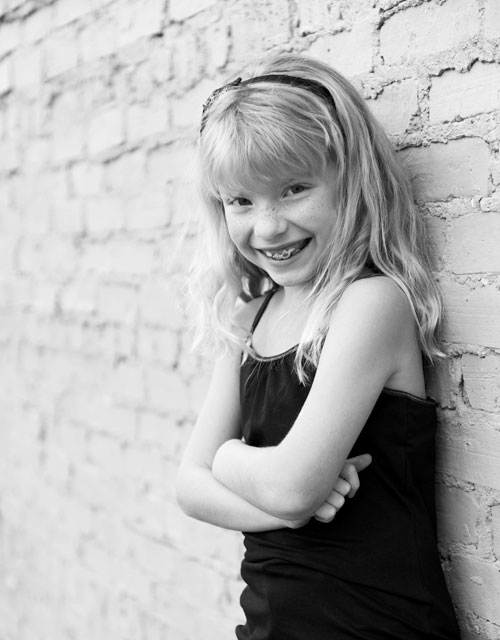 Looking back at the past year I've realize how much more she's grown. I suppose her birthday is always that reminder how how much I miss her being itty bitty, yet how much I enjoy seeing how much she's growing each year. I thought I'd pause for a moment to remind myself of all the things about my baby girl that I remember most from this past year.
Yes, she's ready to grow up now. She's proud to be nine. But she's ready to be in double digits. She's said she can't wait until she's grown up. I keep reminding her not to rush the growing up business. Luckily she knows she'll always be my baby girl.
She loves to write, I suppose she's a tad bit like me. I often find her writing her friends letters or doing thoughtful things for them.
She adores her brother. She's an awesome big sister. There was once a time when I wasn't sure how life would be with any other child except Hope now I see them together and couldn't imagine it any other way.
She wants a baby sister. She always has, unfortunately it's tough for a nine year old to understand that we don't have any control over what the baby will be. Either way we know she'll be an awesome big sister to this baby too and will love it regardless of if it's a girl or boy.
Part of me still misses the days when she was little and all the years before Jaylen when it was just her and I. I can tell she does too. When we go out to dinner at a restaurant I usually sit beside Jaylen to keep control of him. She's been known to cry wishing I would sit next to her. I have to remind her I prefer to look at her during dinner…she of course would still rather be right beside me.
She still loves to cuddle. She's given up lots of her cuddle time knowing Jaylen has needed me the last year and that this pregnancy has certainly taken away from that time we both remember well.
She learned to ride her bike this year. It took nearly nine years to get her to ride a bike without training wheels. Now we can't keep her off her bike. She loves to ride her bike any chance she gets.
She's gotten to be quite the softball player this year. This fall she started playing in the "minors" in the little league's fast pitch league. She's the smallest on the team but has proven that size doesn't matter. She's got a killer awesome batting stance and is getting more confident with catching and throwing.
She's been in piano lessons all year long. She's doing quite well playing the piano with both hands and learning many new songs. I admit hearing her play sometimes brings me to tears to realize it's my baby girl playing some of the songs that I'd never think a nine year old would be playing.
She's among the many Justin Bieber fans. She's been known to play his music along with the music of the Jonas Brothers, Hannah Montana and Taylor Swift constantly. Her and Jaylen are often found "rocking out" together either to their iPod or rock band. Though to be honest they seem to have just as much fun rocking out to Bon Jovi or Metallica.
She's in the third grade and doing well in school. She loves to read but it sure has been more challenging to keep her excited about reading books that are several hundred pages. She's learned all her multiplication and is now learning division.
She got braces this past September due to how much her teeth had shifted and were growing improperly. We knew she might need them eventually but didn't expect it to be necessary so soon. She's among the very few to get braces this young due to the need and she's quite proud to be the first 3rd grader in her school to get braces. At first it was hard for me to accept how quickly my baby girl's smile was changing, but looking back it was definitely necessary for her to get braces. I look at some of the pictures of her from the last few weeks and can tell not only how proud she is of her braces but you can tell she's smiling more naturally and not hiding her teeth like she has the last couple of years.
We had fun taking photos on her birthday. We went a spot in downtown Orlando and I recall she and Jaylen were just ready to leave and go play and have fun on her birthday rather than taking photos. Thankfully they cooperated for a few photos. Despite the complaining, today she said she wanted to go back and take photos again soon because she had lots of fun. Here she is with Jaylen.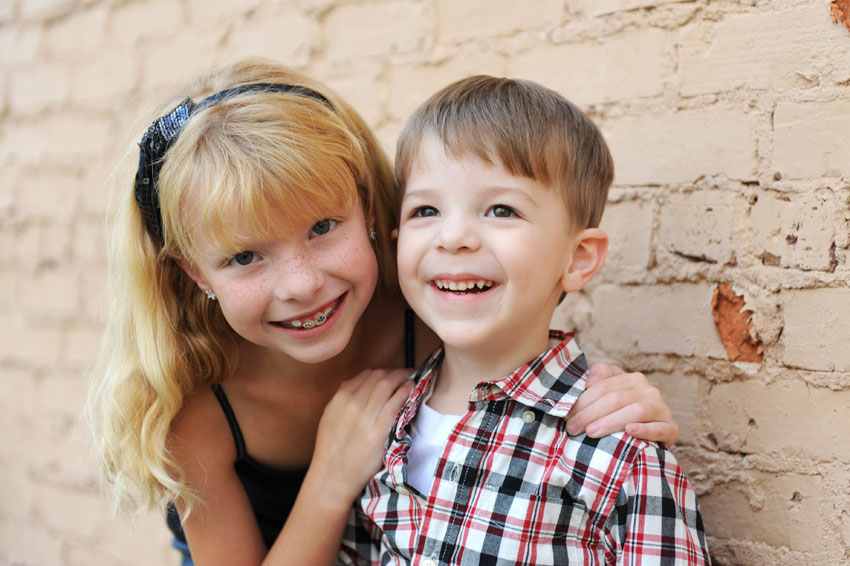 We also went to the Sligh train station. By this point she was really ready for the photos be over but we reminded her that we were going to make the most of the light yesterday to take some awesome photos of her on her birthday and that we'd have plenty of time to play later. She was all smiles…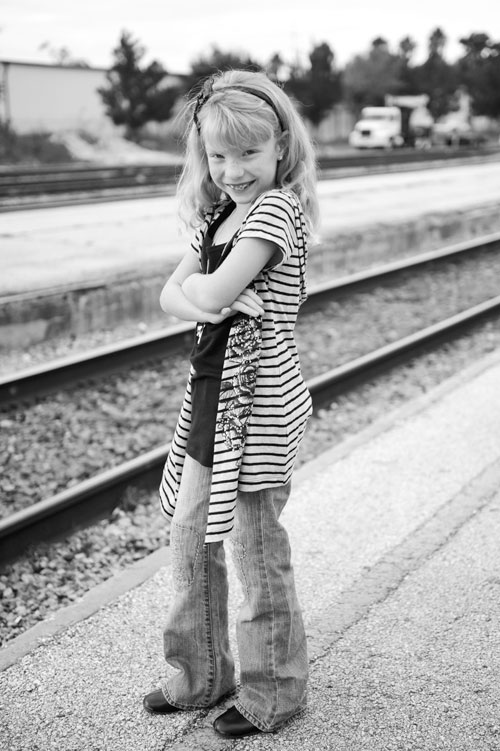 This is the first year I have never had a birthday party for Hope. It was a tough decision to make but with all the news of the baby and all we've had going on I honestly didn't want to stress about parties this year. It's been one of those years that has been so incredibly tough for us that I felt it was far more important that we just celebrate their birthdays in our own special way without huge parties. They're a huge additional expense and the last thing we needed was a huge pile of toys to add to the many they already have. This year has been tough for Hope & I as friends have moved away and become more distanced. She was excited to hear that her buddy Jake and his brother could join us on her birthday. Thanks to Jake's mother helping with the kids around the umpteen medical and work related things that have come up often at the last minute, they've got to spend a lot more time together the last two months. They definitely helped make Hope's special day a bit more memorable.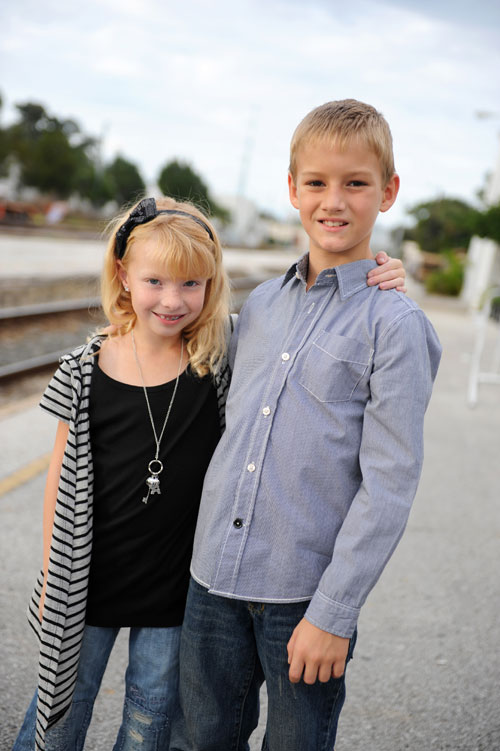 By the time we were finishing up taking photos at the train station it was obvious Hope was growing more weary of all the photos and was ready to go have some birthday fun. She sat on the bench being a little defiant. Of course I took photos, even when she refused to look at me.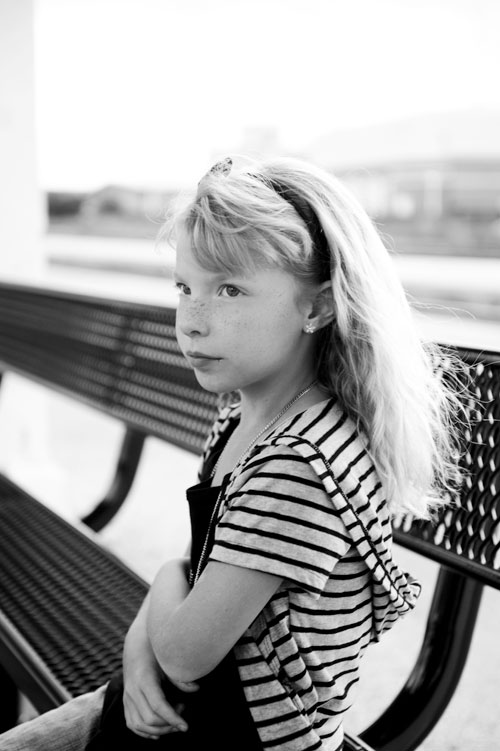 One of the most uplifting parts of yesterday was that miraculously Jason was able to take off of work. His work had him working mandatory 12 hour shifts due to the Florida classic and we had made plans for her birthday without him knowing he had to work. Thankfully his supervisor recognized what he was missing out of and was able to offer him the day off of work so he could spend it with us. It meant the world to me because it helps so much to have him around when I'm taking photo of the kids. It also meant we might get a few photos while we were out of all of us together which doesn't happen quite as often as it should. Knowing we have our holiday cards coming up I assured Jason that we *might* be able to get some of our photos out of the way for the crazy holiday card ideas I have this year. He was just happy to be off and to be with her baby girl on her day off. It definitely was awesome to have him with us…thanks to him being there I have memories like this to take away from yesterday.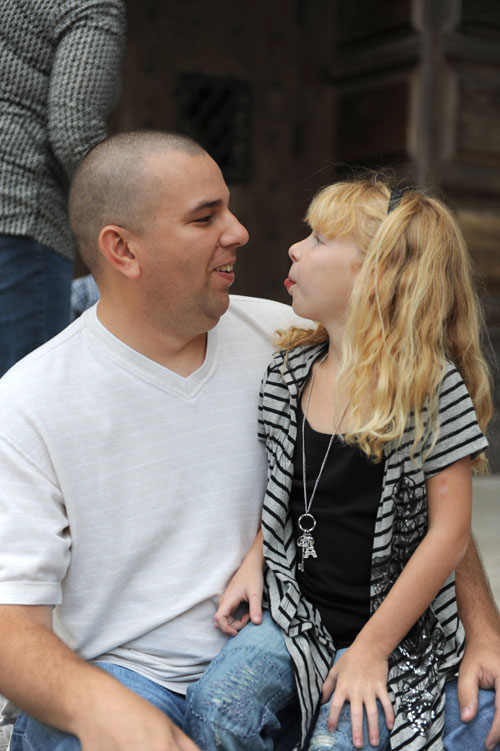 Yes, I'm quite lucky to be married to such an awesome man. Hope's birthday and this past year have really reminded me of how blessed we are. I know at times it has really felt like we've been cursed as we've gone through so many losses, troubles, and trying times. I know with the baby being diagnosed with spina bifida it hasn't been easy for either of us to accept or understand. But I suppose it's the tough moments that really shape us into who we were meant to become and it's certainly only strengthened our marriage. I suppose I should be reminded as the Garth Brooks song says, "Some of God's greatest gifts are unanswered prayers." Ironically I woke up the morning of Hope's birthday with that song playing on the T.V. — it was a moving way to wake up hearing it as I found myself reflecting of how much we've been through over the years. So many years we wondered "why" all the things we've been through had been happening. We'd wondered why God wasn't listening to our prayers. But I suppose now as I see my baby girl turn nine and I watch her happily spend time with her brother I'm reminded of those unanswered prayers. Not that I'd ever wish to go through the things I've been through again…but I suppose going through them has lead to this amazing family I have now. And yes, as I realize how much we have going on with the baby and have at times again felt so cursed with how so much can continually happen to our family I am reminded of some of the words of that Garth Brooks song. Yes, despite all the trials we've been through Jason and I are trying to remind ourselves that we really have been blessed. Of course I just feel blessed to have him beside me. Here we are on Hope's birthday…just a few days shy of being 25 weeks pregnant.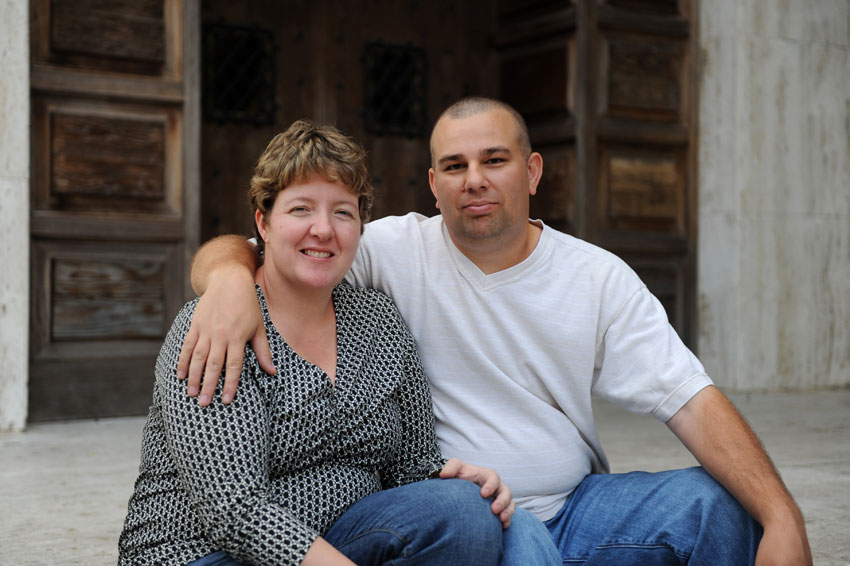 I have a ton of photos to finish going through before designing our holiday cards for this year but this one photo was quite hilarious…funny enough for me to share a glimpse of the happiness we all shared on my baby girl's birthday. Jaylen was being extremely silly and was full of laughter. Yes, it's me and my silly awesome family on my baby girls' 9th birthday. Nine years has gone by way too fast.