Three days ago my niece, Raven, turned one. Yes, I think I'm a little in shock how fast the past year as flown by. Last month I took this photo of Raven for her birthday invitation…my how she's grown.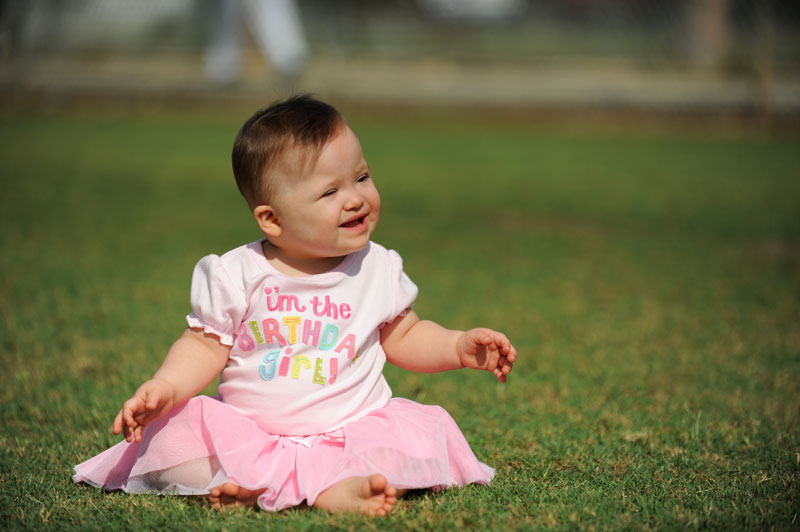 This time last year so many of us were so concerned about this sweet little girl who was born six weeks early and weighed only four pounds (remember how little she was a year ago?). This time last year we were all unsure of a lot of things after learning she was diagnosed with down's syndrome — but here we are a year later and she's such a healthy happy baby girl. A little over a week ago I took this groovy picture of her to show off her happiness.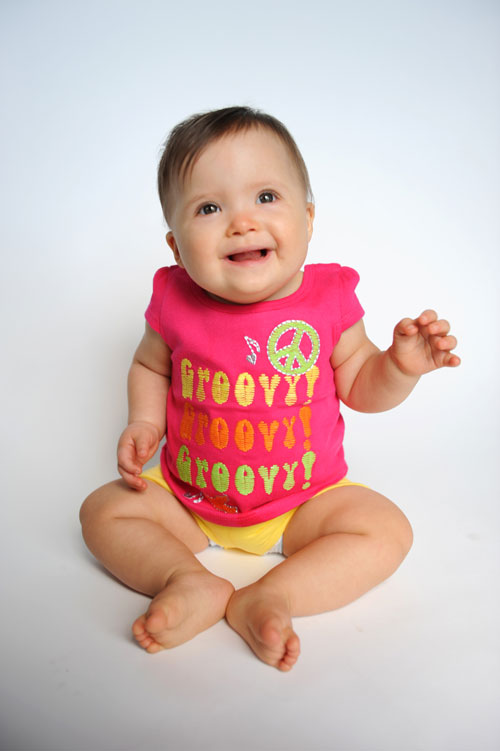 Today we all went to Raven's first birthday party. Yes, I'm a little obsessive taking pictures and found myself taking hundreds of photos so Erik and Amanda would have to reflect on their celebration of Raven's first year. Several of us commented on how much we adored these beautiful flowers…I suppose for me they were a little symbolic of the beautiful little girl we were celebrating.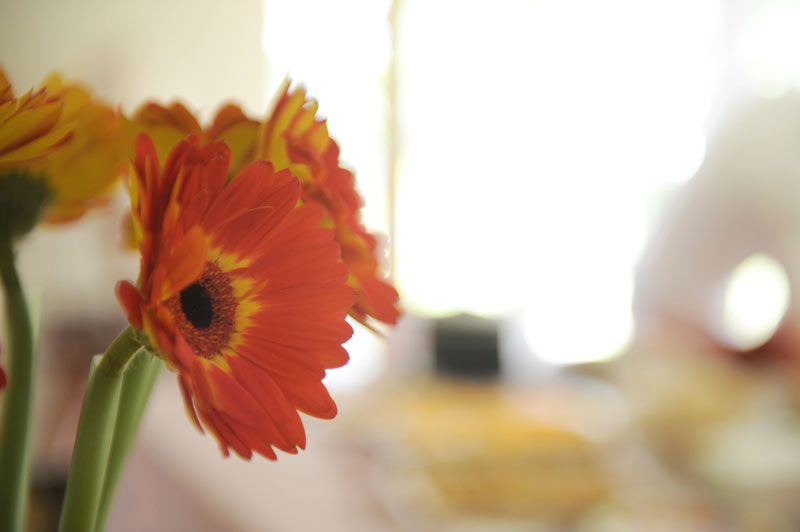 It was great to see Erik and Raven having such a great time together. I have to admit that we've been so connected to Erik over the years – so much so that he seems almost like one of our own. Looking back it's amazing to see how much they both have grown this past year. Despite the challenges that have come with raising his first child with down's syndrome I think we've all come to realize what a little blessing Raven has been to our family. There's no doubt how much happiness Raven has brought Erik and us all this year.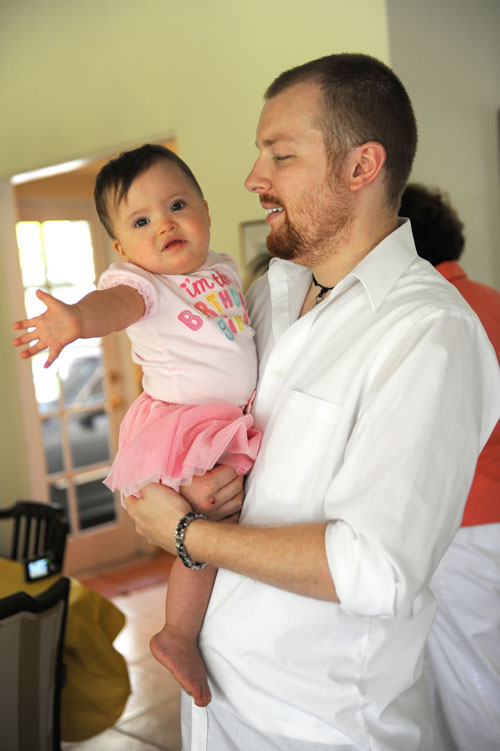 Though I came armed with my trusty nikon to photograph Raven's party I have to say I was amazed by how many other cameras were out. Just about everyone seemed to have a point and shoot or cell phone out taking pictures most of the party. Yes, Raven is so loved.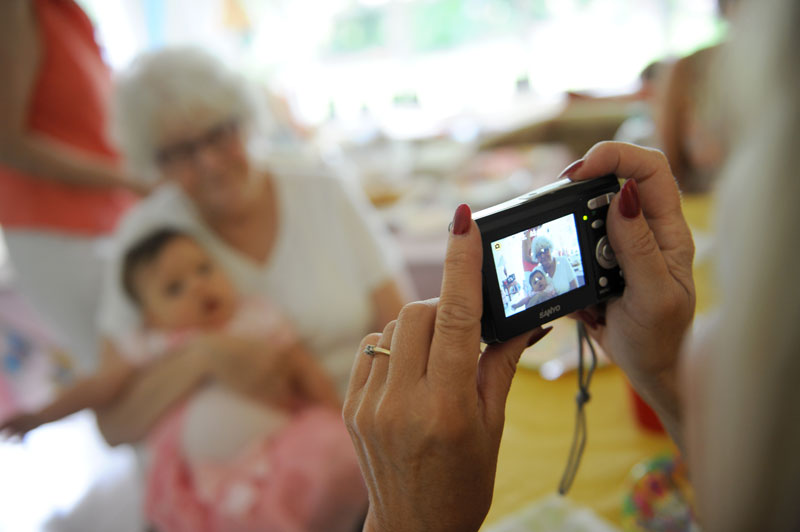 Hope and Raven have become good buddies. Hope loves to hold Raven. Well, that is until Raven pulls her hair.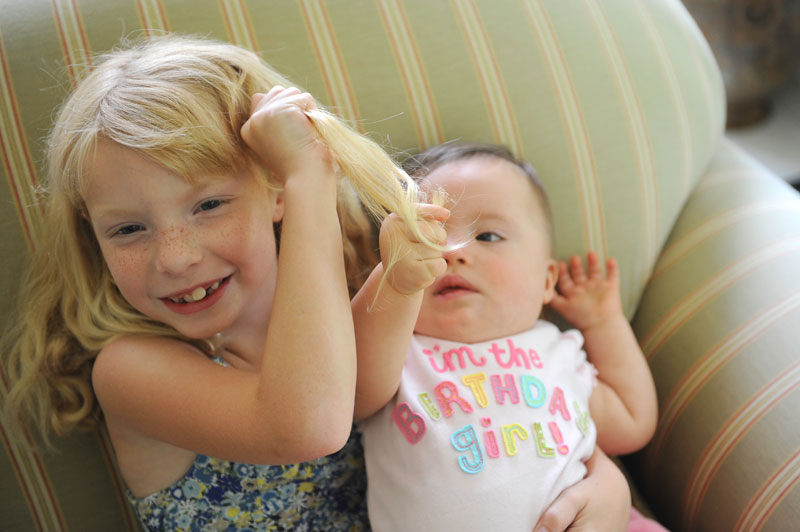 I can tell how much Raven looks up to Hope already.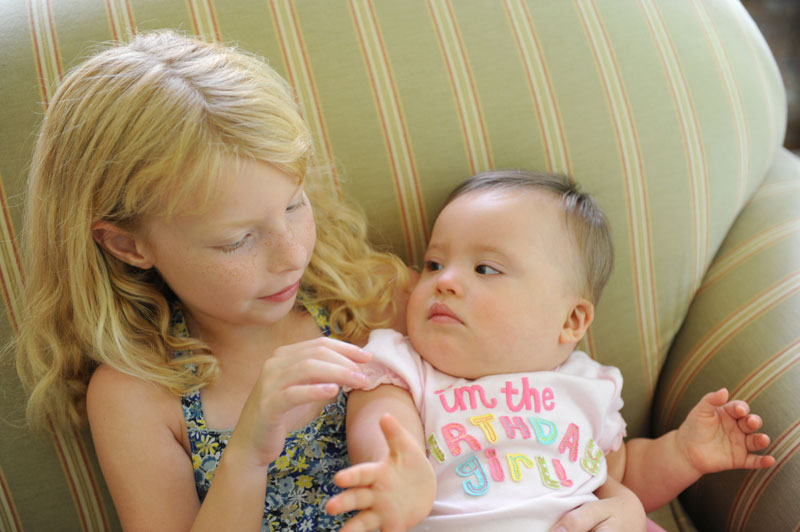 I stole Raven for a moment to take a few photos 365 style…yes, the 365 that I've failed at miserably this year. I haven't been in many photos this year compared to last year when I did 365. But I knew it was a day I didn't want to forget with my niece. So I told Raven to hold on…and we took a photo and Hope joined in. I think she's gotten use to being tortured by my nikon.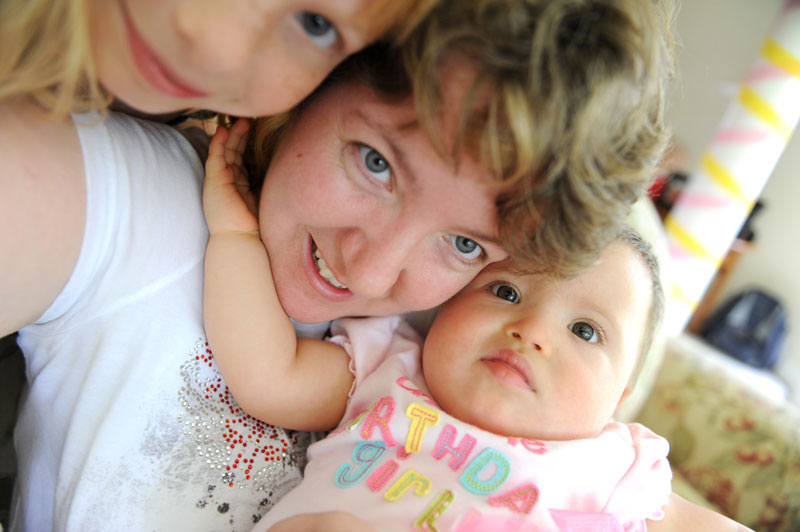 I don't let many people take photos of me…except Hope who took this one of me and Raven.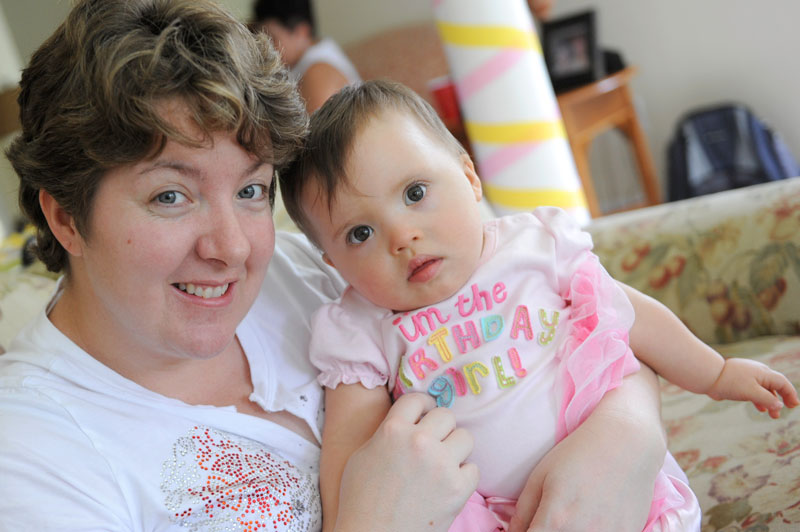 Raven was adorable with her cake…it definitely caught her attention.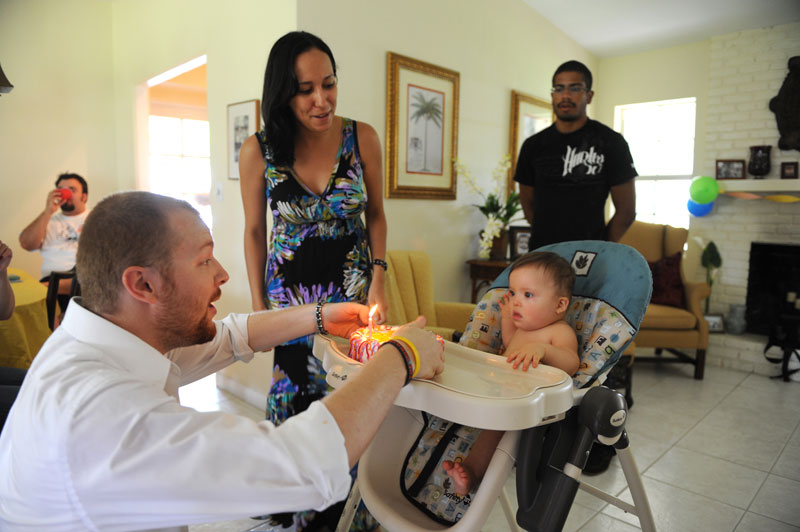 She didn't hesitate digging right in to that cake…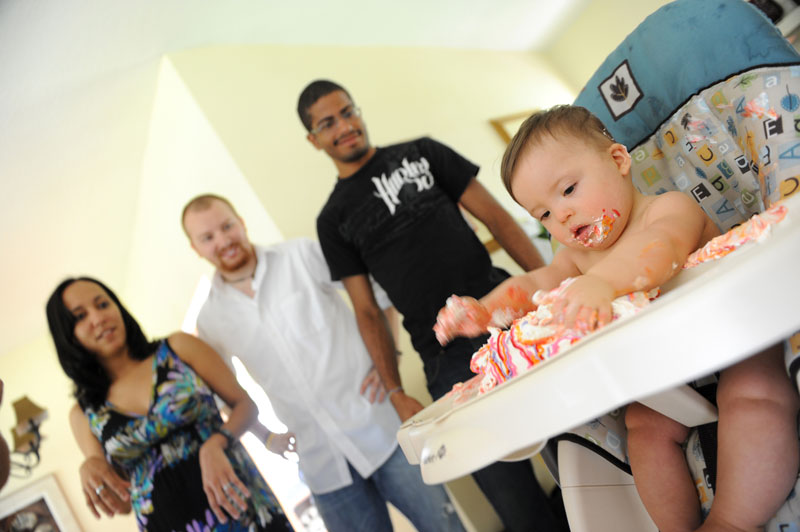 Raven had quite a few gifts awaiting her…this one caught my eye.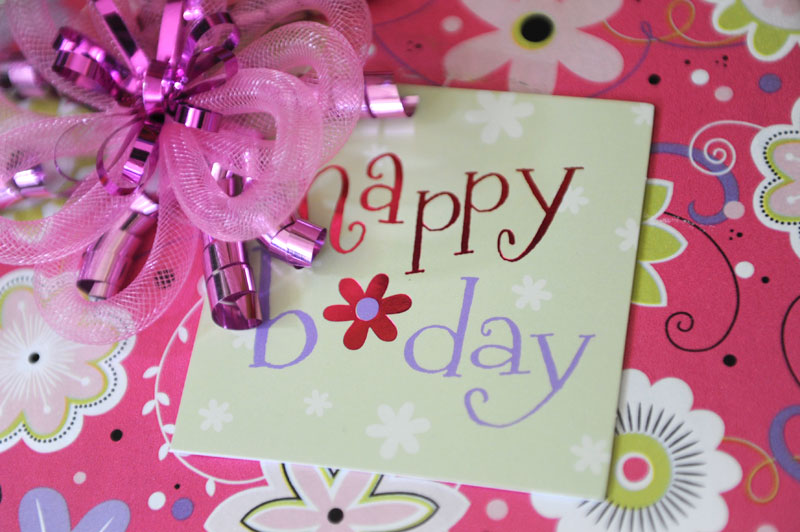 Hope was cute and made sure to write the tag for our gift to Raven.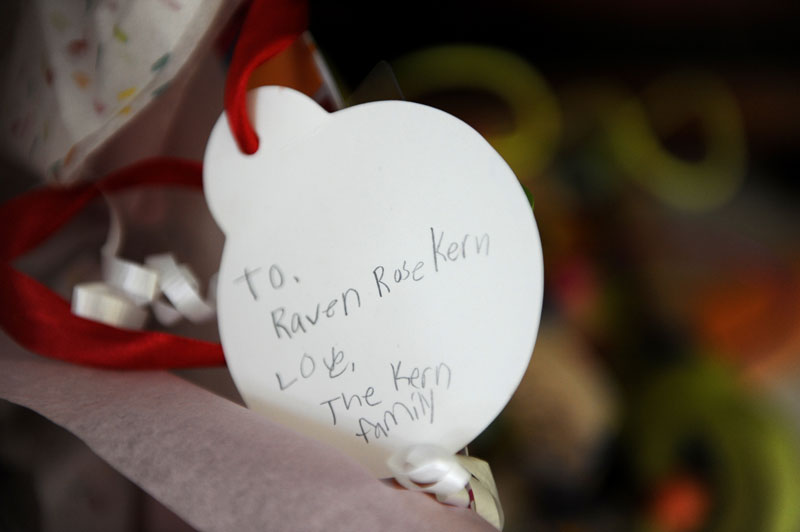 Raven sat with Erik & Amanda while the gifts were opened and then at the very end she made sure to clap for us all.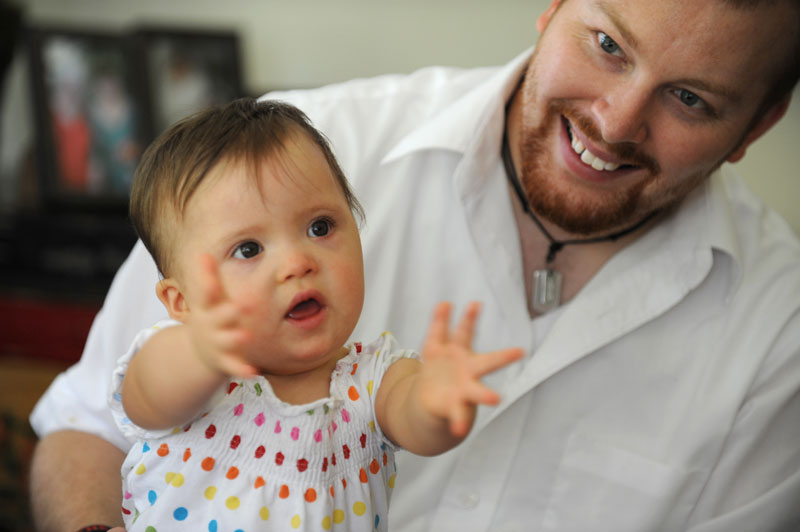 All that partying was enough to make Raven a tad bit sleepy. I went in to check on her while she was napping. Yes, I love to photograph sleeping babies.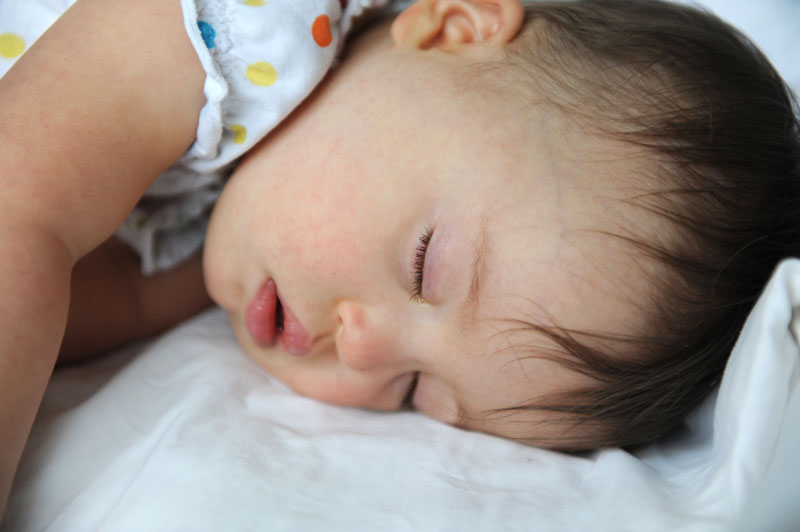 Jaylen came in the room with me. I told him "shhhhhhhhh" and that Raven was sleeping. He crawled up quietly onto the bed to check on her. Yes, Jaylen loves Raven. Today was also the first time he said Raven's name.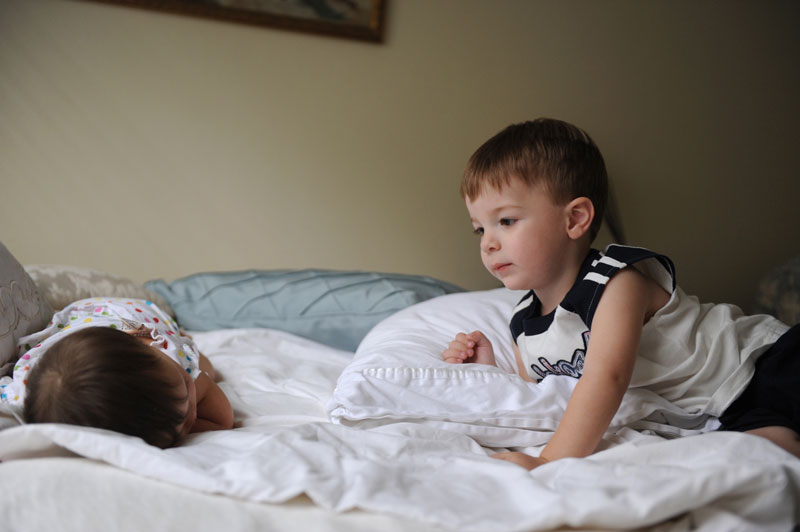 Yes, Raven woke right up and seemed to be quite content with her cousin's company.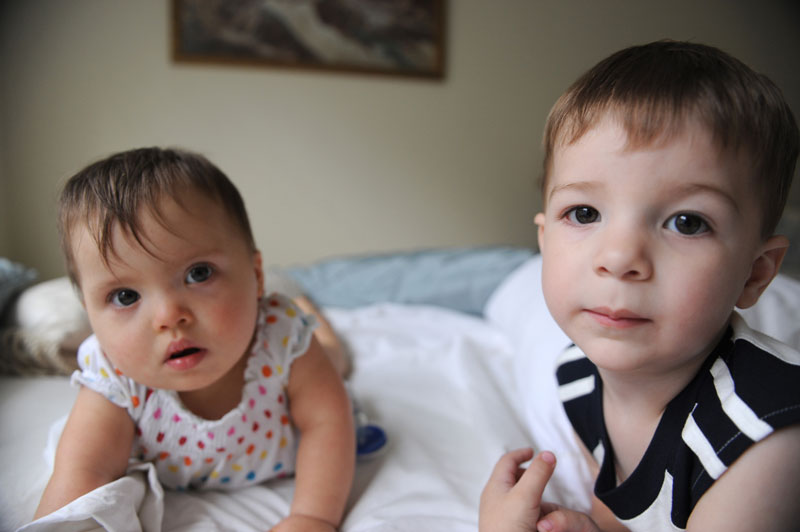 Of course for me I felt this was a perfect photo opportunity with the two together. I tried everything to get Jaylen to sit with Raven and this was the closest I could get him to Raven. He's still a little reserved around babies so even having him sit this close made for one of the memorable shots of the day for me.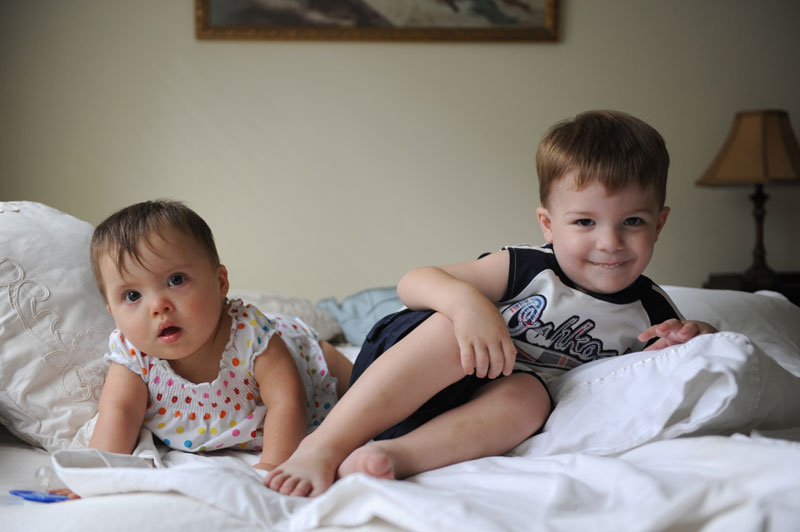 Yes, Raven Rose is now one. My how time flies. We love you baby girl!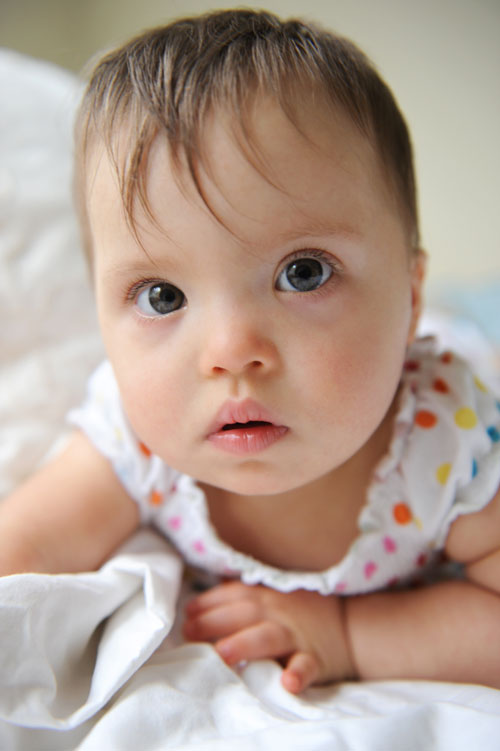 I took many more photos at the party that you can see in Erik & Amanda's flickr.