This past week Jason's younger brother Josh's family came to Orlando to visit. Over the course of the week I took quite a few photos and have this feeling you all will be in awe to see my beautiful niece again. You all may recall Brylie's newborn photos from a little over two years ago. She was only the third newborn, other than my own, to photograph. Two years ago we had flown up to Indiana to visit her when she was just six days old and I got to spend several days practicing ways to position newborns and work around the constant changing demands and unpredictable moments. Fast forward two years and Brylie and I had a lot of fun again where over a few days we got to give her lots of TLC to capture some pretty memorable shots.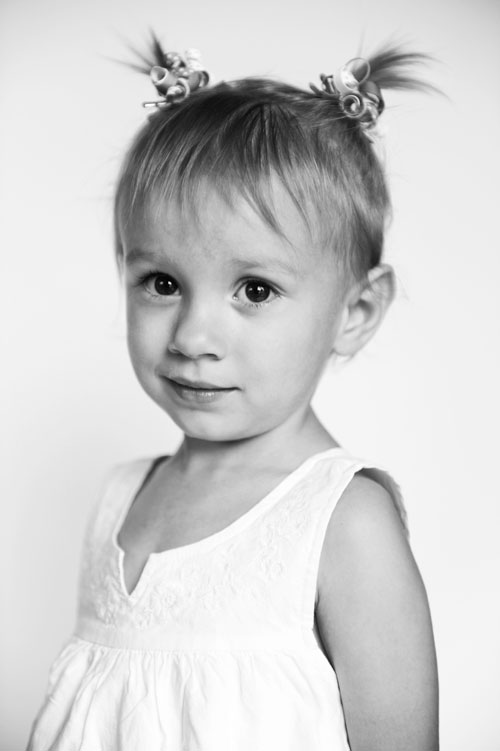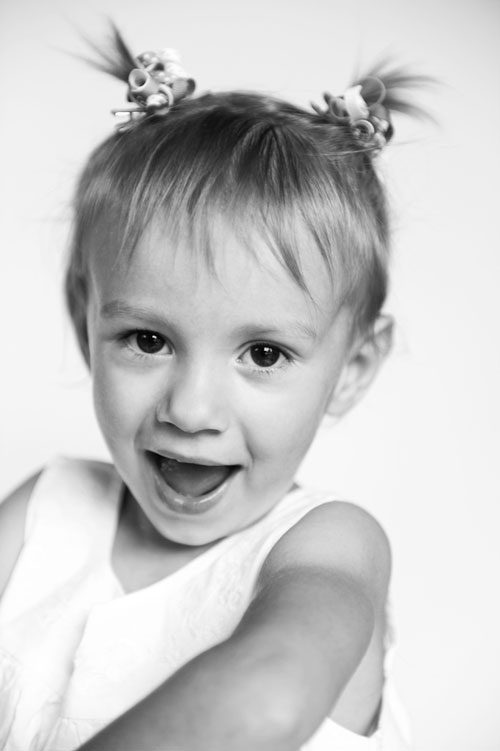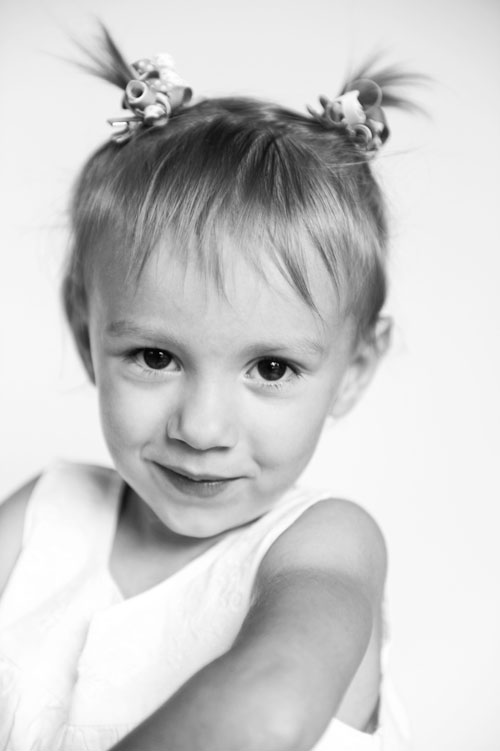 One day we all went out to Cypress grove park and took a few more photos with Josh, Chelsie & Brylie. It was fun trying to contain Brylie's energy for a few family photos.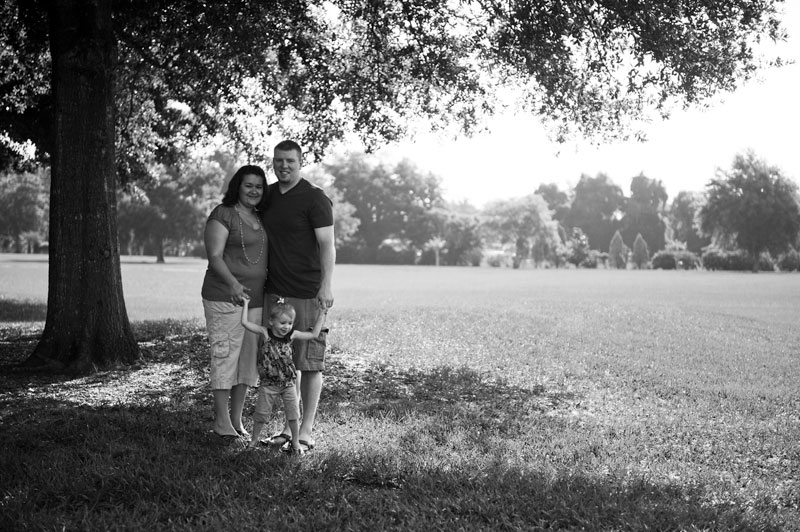 I've learned that Brylie is definitely a Daddy's girl. I'm sure Josh's parents would be so proud to see him now with his little girl.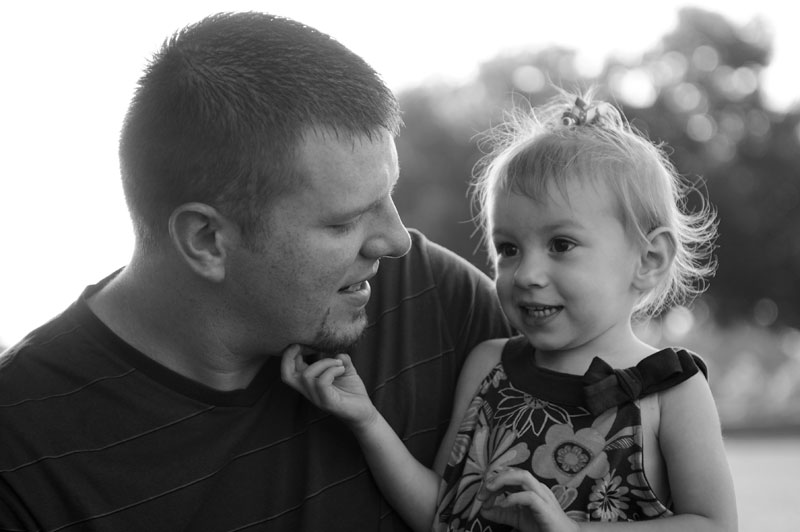 Brylie had a blast counting to three and getting pulled in the air. These are such priceless moments to see how happy she was.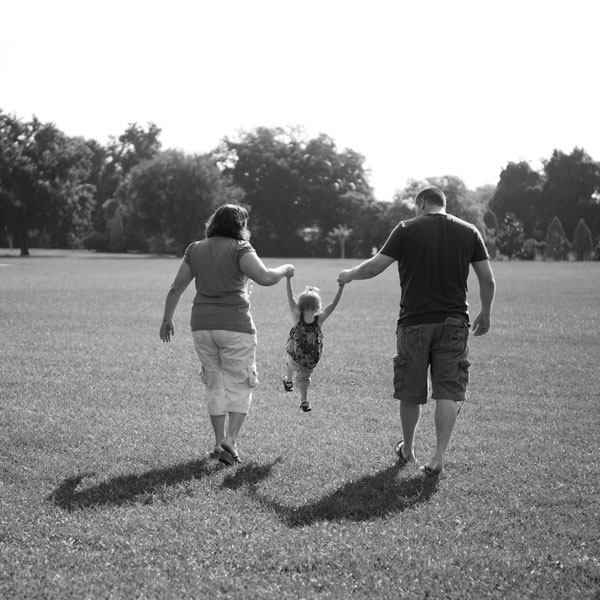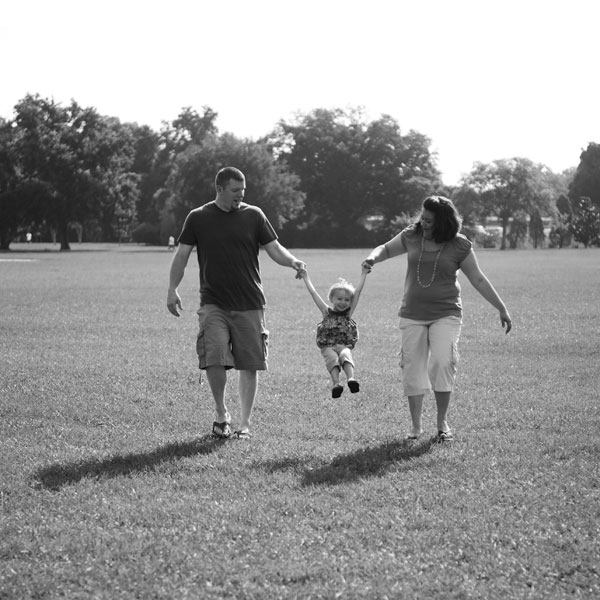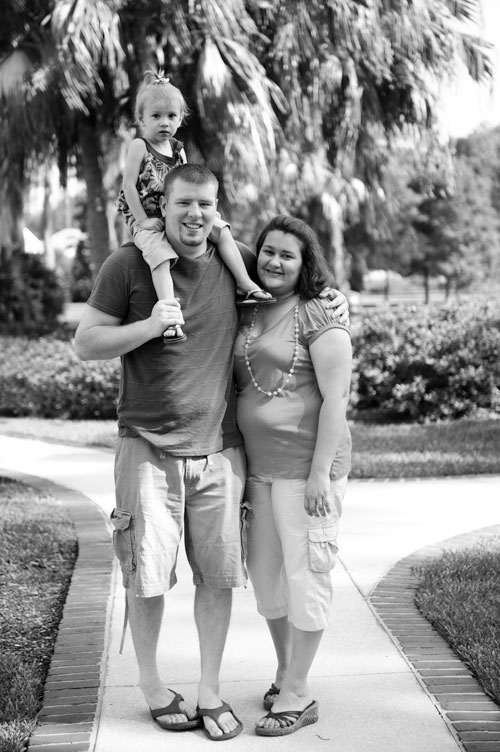 One evening we went downtown just before sunset to take photos around Church Street. This is one of the unplanned family photos. Brylie insisted on sitting on the train tracks so we went with the flow…just like her newborn session two years ago…she was definitely in charge.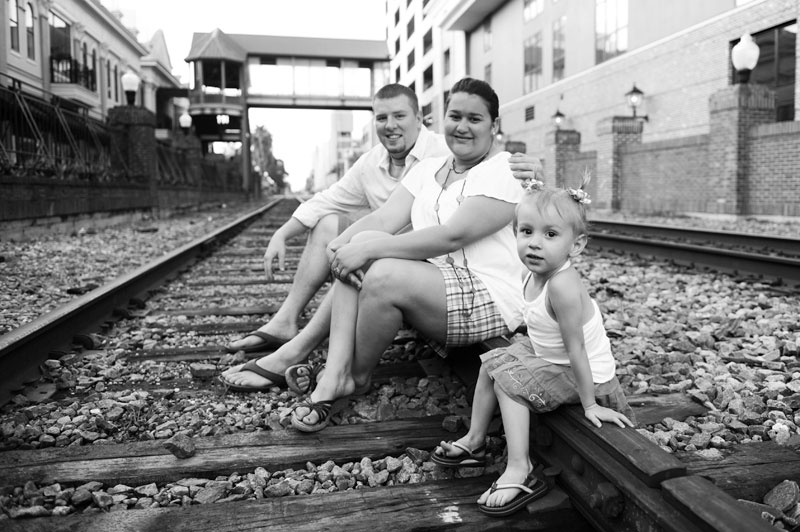 That lasted all of a split second and we were up and off again exploring and taking more photos.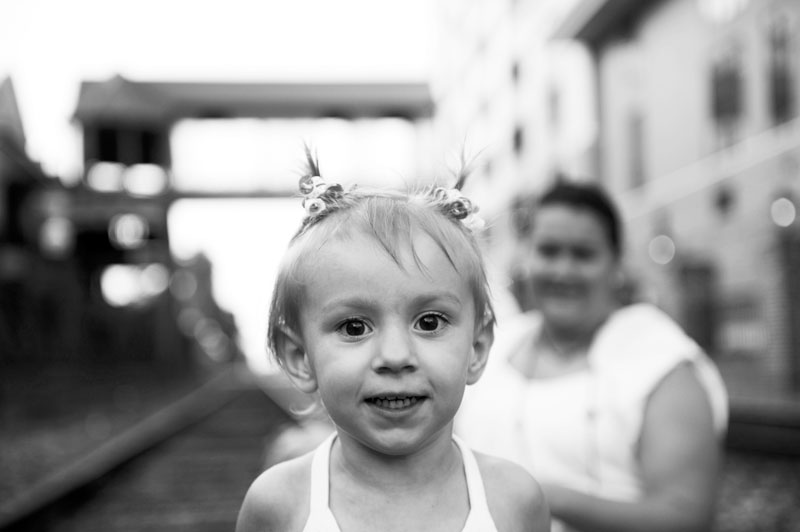 Who needs family photos when you're as cute as Brylie? She definitely was the center of attention.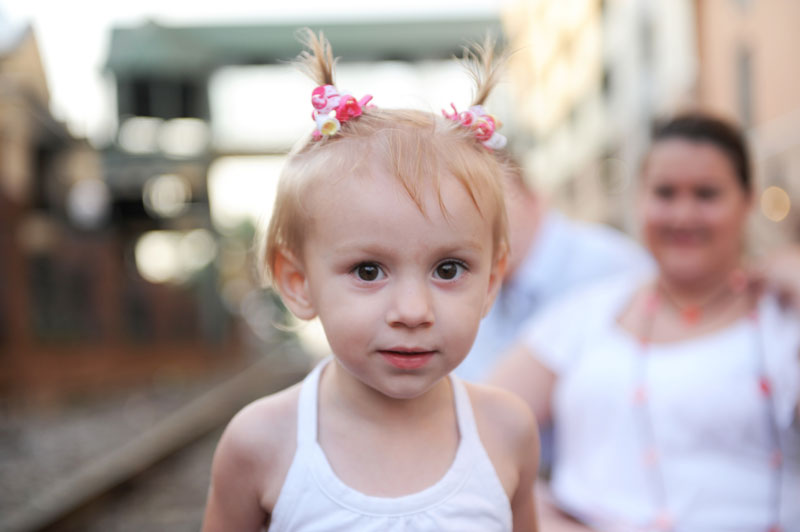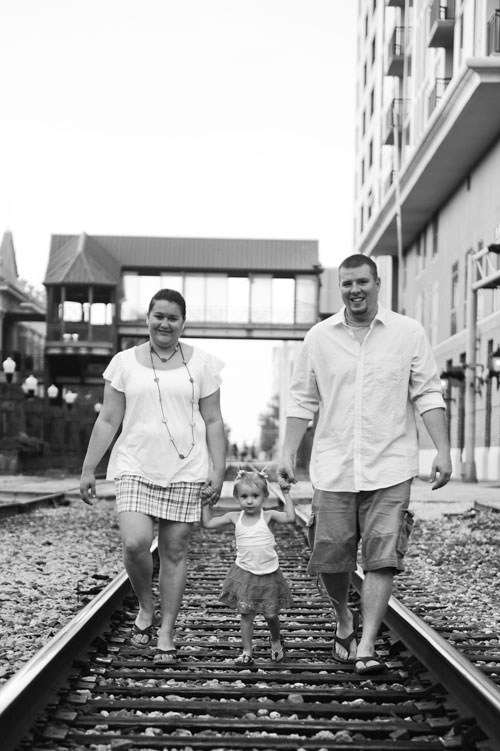 You've gotta love the cute pig tails!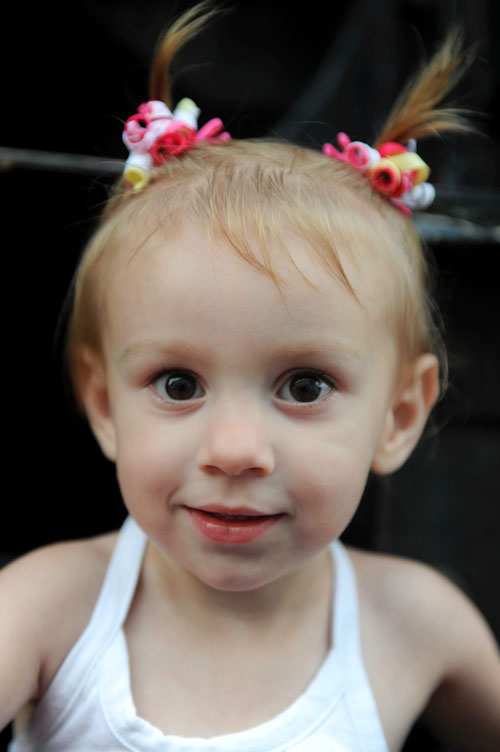 I wasn't convinced we had gotten the best family photo because Brylie was more interested in other things but Josh did a great job tricking her. After throwing her in the air we managed to sneak this shot.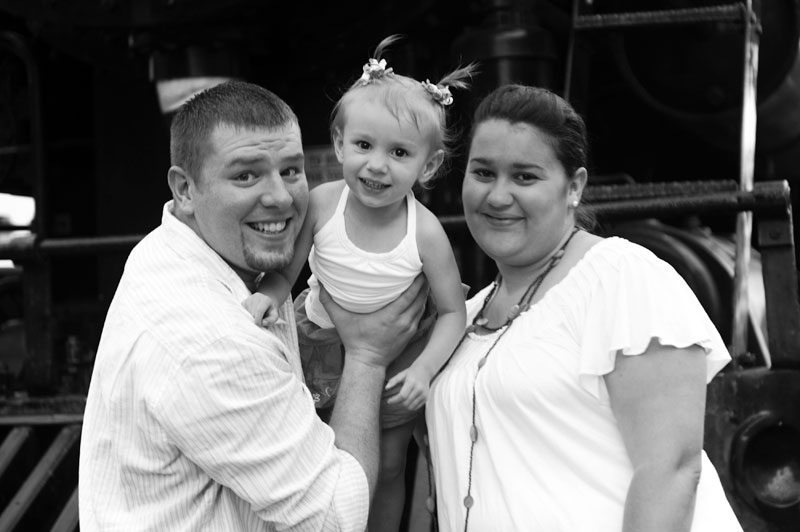 As we let Brylie play I took a few photos of Josh & Chelsie near the train. Josh works for the railroad up in Indiana so Church Street was the perfect location for their family photos.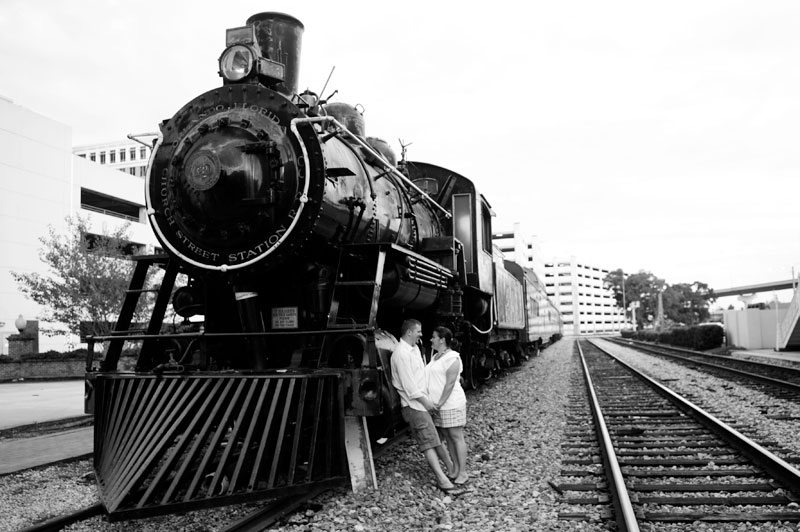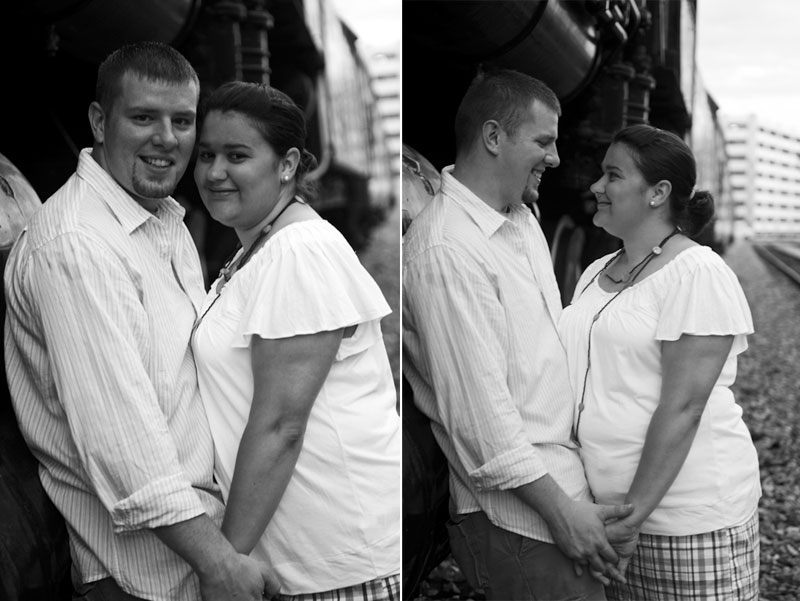 I have to say my favorite of their family photos was the unexpected one as we waited for a train to pass. Brylie was mesmerized and we quickly snapped this shot. Maybe next time around I should plan all my sessions outside a parking garage – yes, that's where this one was taken. Hopefully it's not that obvious.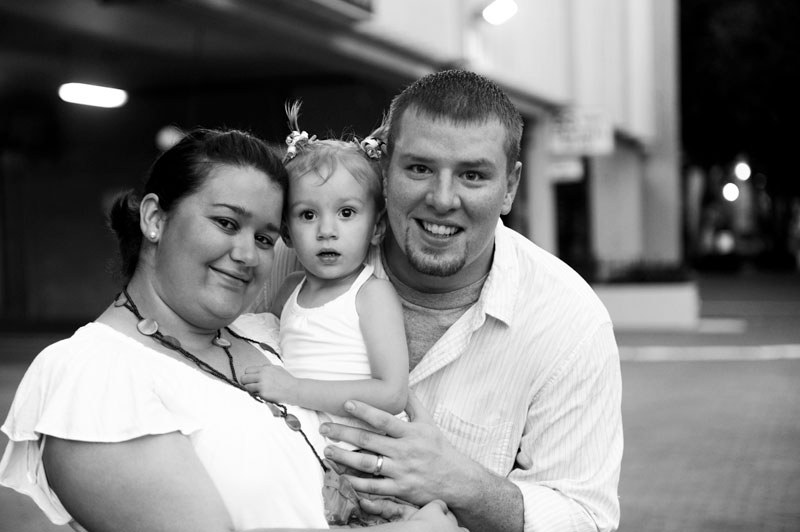 And another priceless moment with Daddy's girl just after the train passed.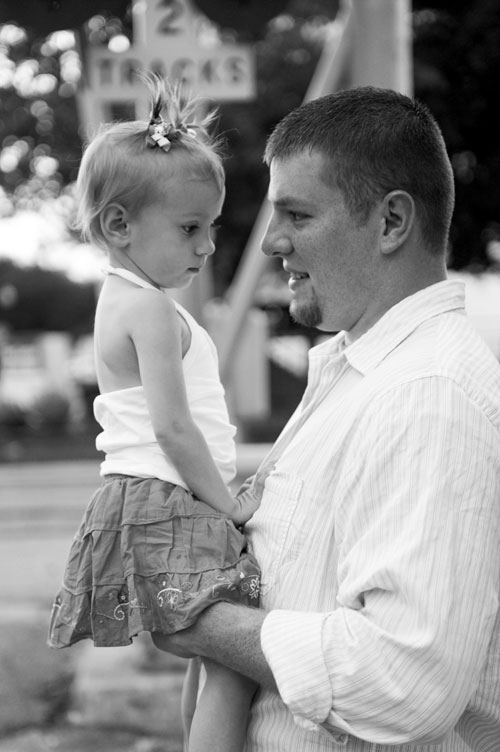 Friday we decided to do photos one last time before Brylie headed home. We had been talking about how much she has grown and I thought it'd be neat to take a photo of her in that same basket that she was photographed in when she was just six days old. (Remember, her newborn photo of her smiling in that basket?) It didn't take much to get her to smile, yes, unclothed in the basket.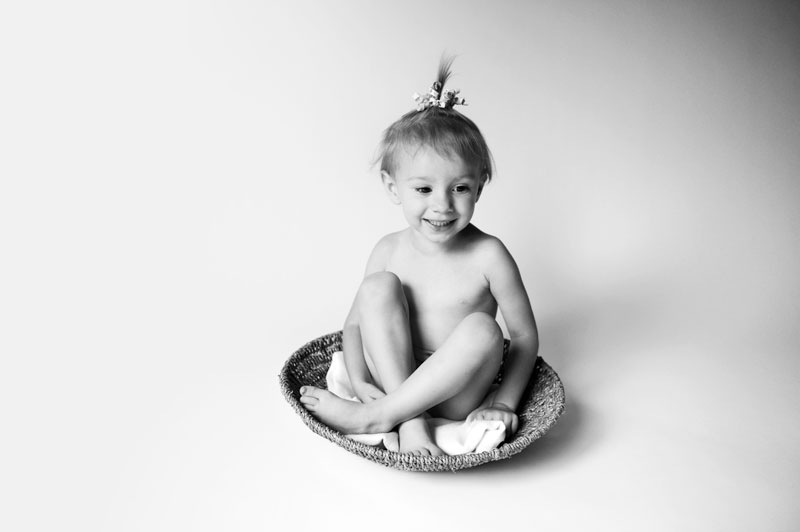 She still loves that basket just as much now as she did back then. She may hate me when she's a teenager but I think everyone will agree…these photos turned out too priceless.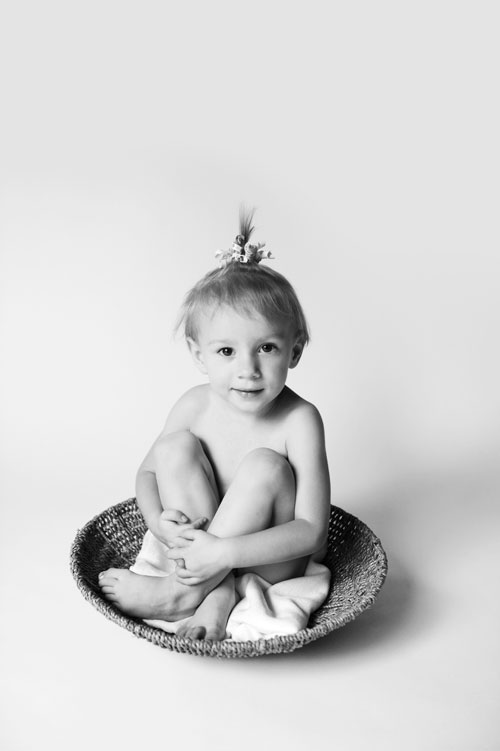 We gave Brylie a lot of Hope's hair accessories that she use to wear as a toddler because they don't fit her anymore. So these photos will always be special knowing that a part of my baby girl has been passed on to Brylie.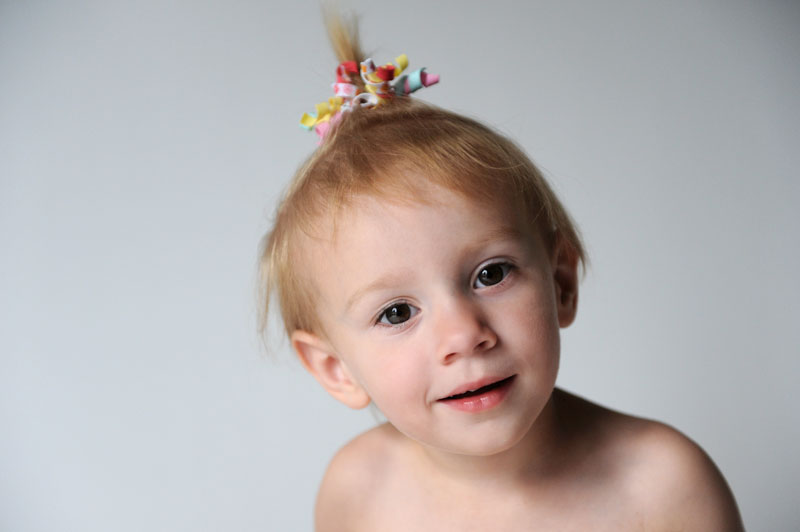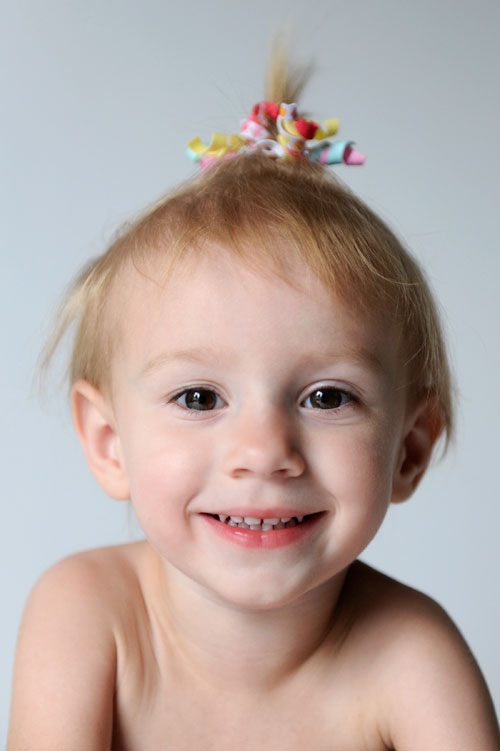 I had fun admiring and photographing Brylie just as much this past week as I did just over two years ago.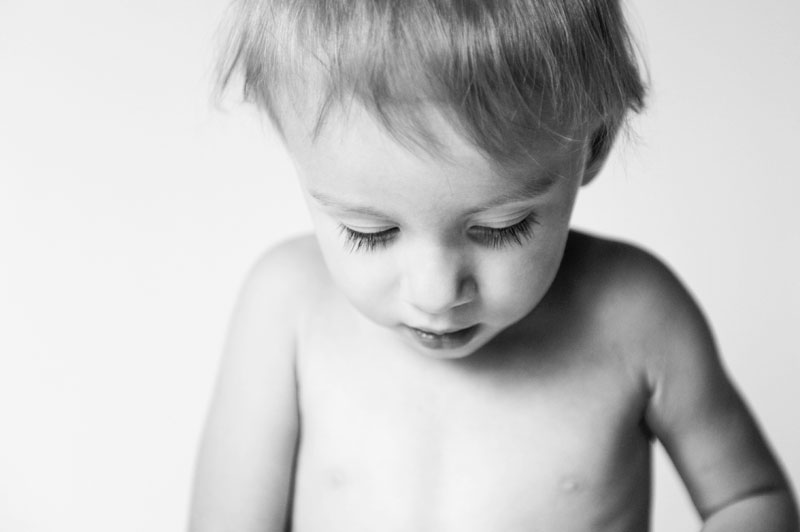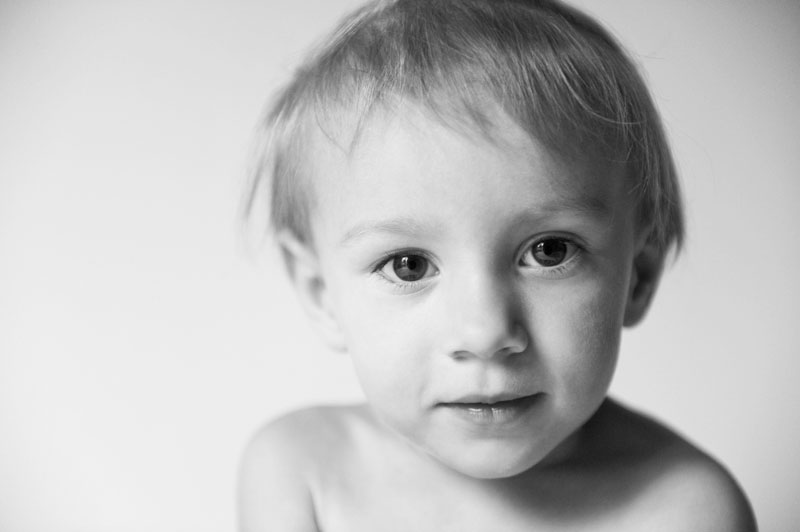 As you can see, two years later she's a spunky little girl full of energy.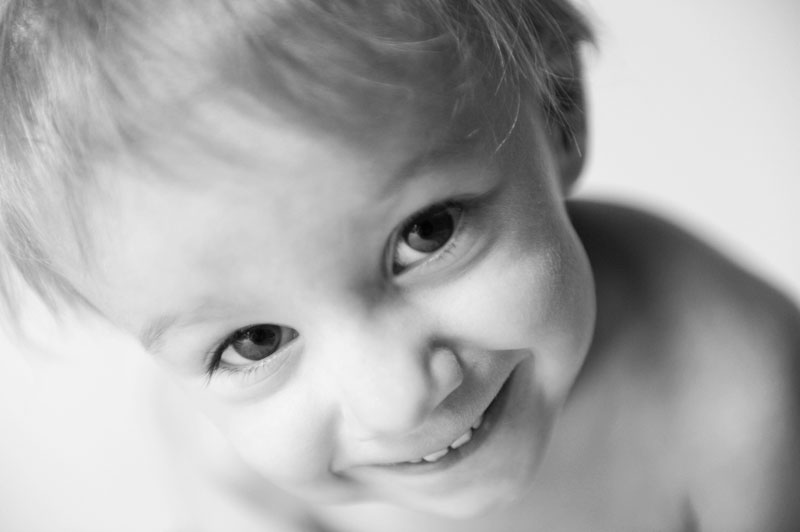 …and innocence.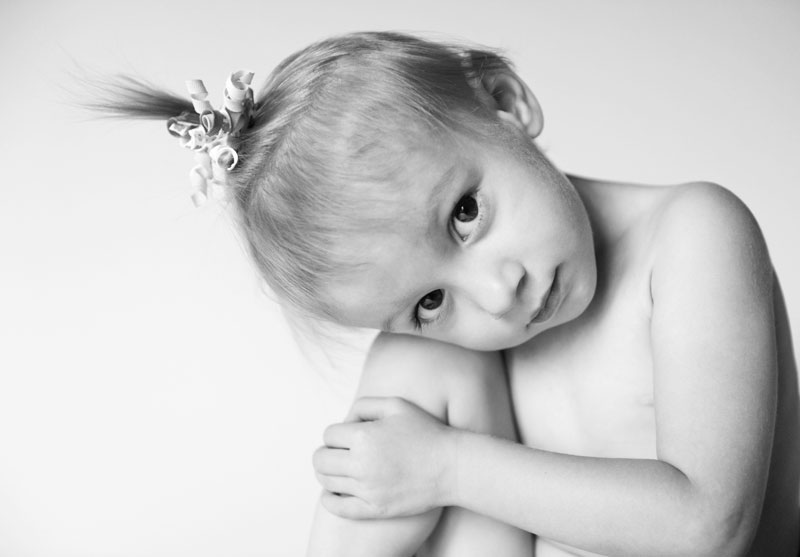 That same day we tried coaxing Jaylen into letting us photograph him too. I had a tie for him to wear (you'll have to wait a little longer to see those ones…) – as he refused Brylie gladly stepped up to pose to try to help me convince him how cool it was to wear a tie. Yes, priceless.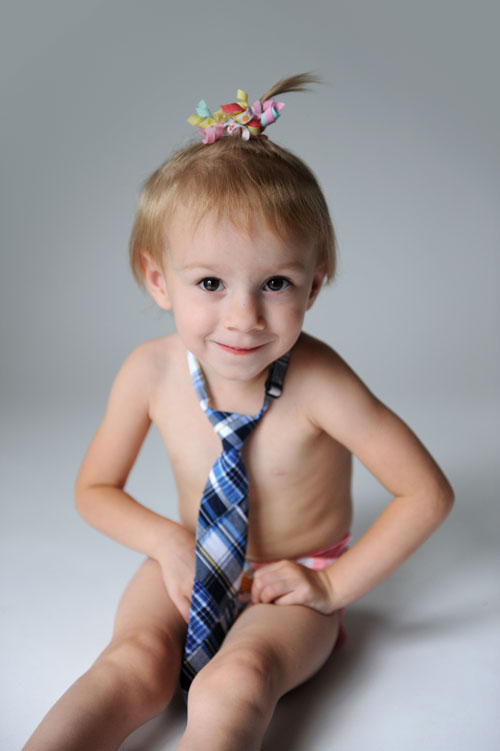 Of course we wanted to take photos of her in one of her super cute outfits but she wasn't so interested in the idea.
After bribing her with a ring pop we finally managed to get a few shots of  my sweet niece in her cute outfit.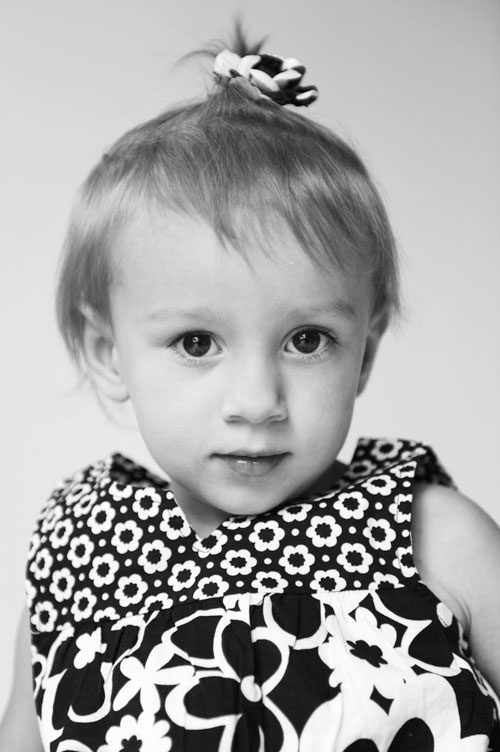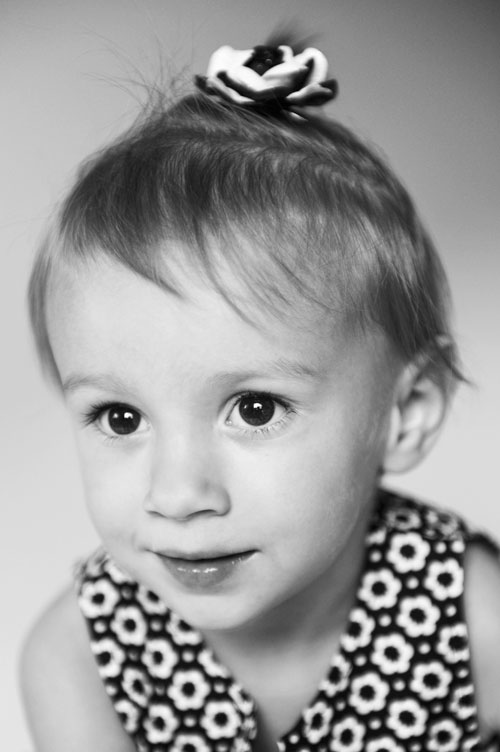 Josh & Chelsie I hope you guys enjoy the photos. Editing all these photos quickly reminded me how much we miss Brylie (and you guys) already!