When we decided to take the trip to Bok Tower I informed a few others I've done photography for before of our trip and was glad to see that Joyia and Addison were able to meet up with us for a few photos. I just saw Addison last month, but it's amazing how quickly babies grow. She's now about five months old and as you can see…she's well on her way to sitting all on her own! She's still a little wobbly, but for a moment she held herself up well for photos like this one.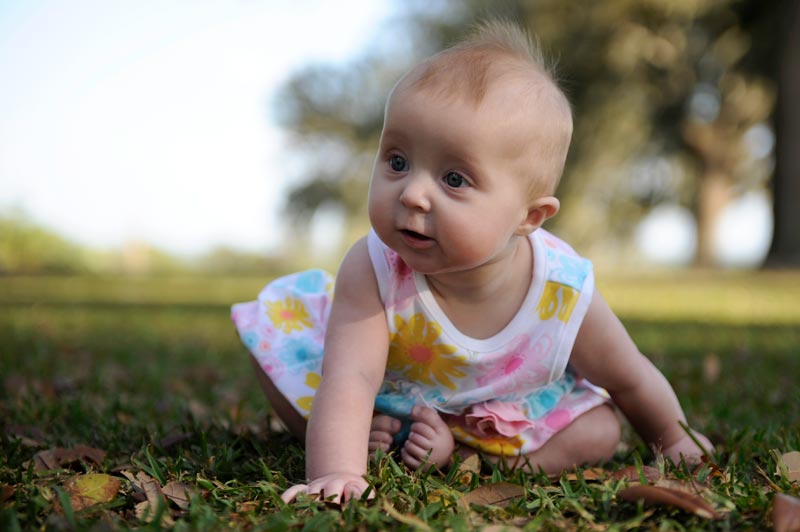 She's becoming quite the little character and still so expressive!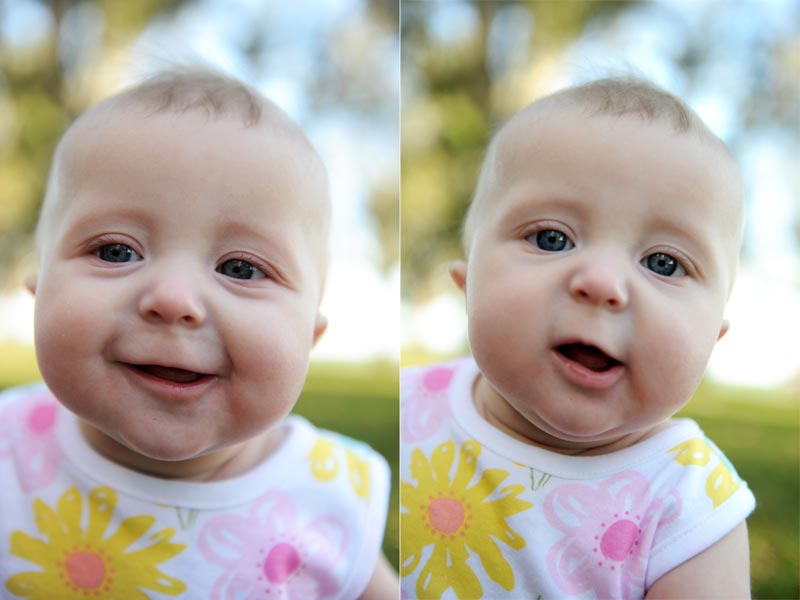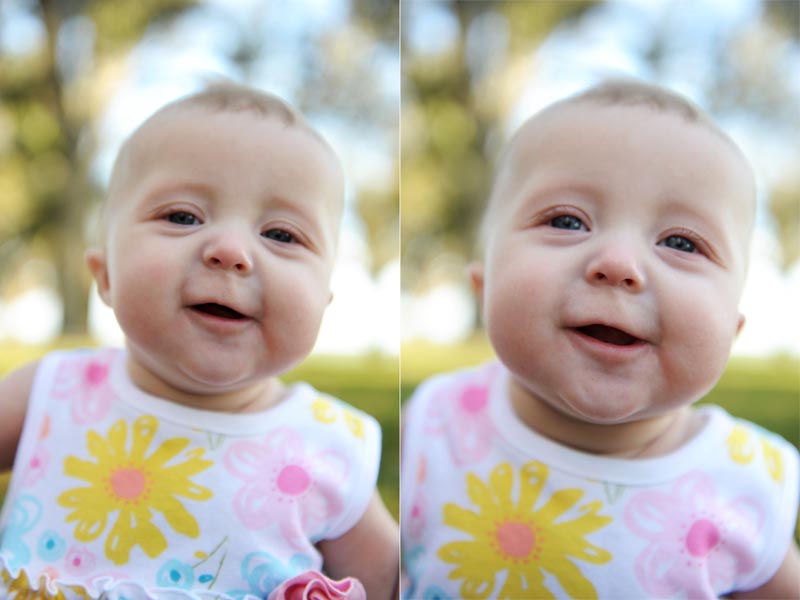 So expressive that she even warned me if I got any closer with my camera that she might just drool on me!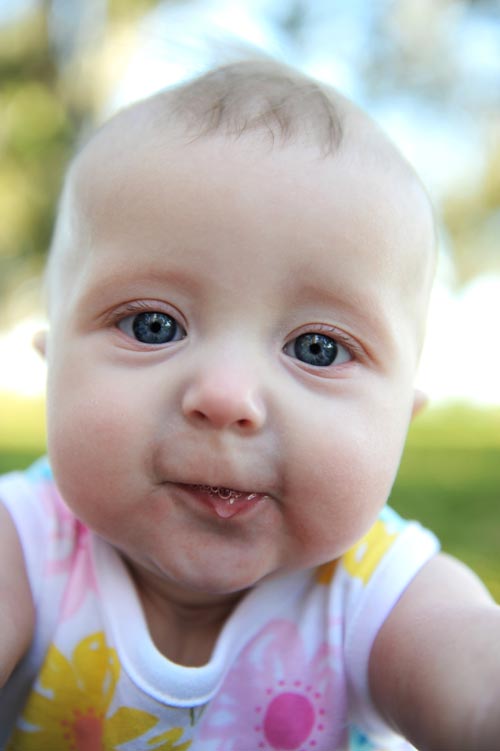 If you've been following my blog and my photography the last few months then you'll likely remember that Addison's daddy is in Iraq right now. I imagine he'll get to see these photos of his little girl soon. She's definitely growing fast, but Dave, you need not worry, your little girl is getting plenty of loving from her Momma while you're away. Sometimes my photos speak more than more than any words ever could…or so I think that sentiment is captured in this silhouette photo of Joyia and Addison.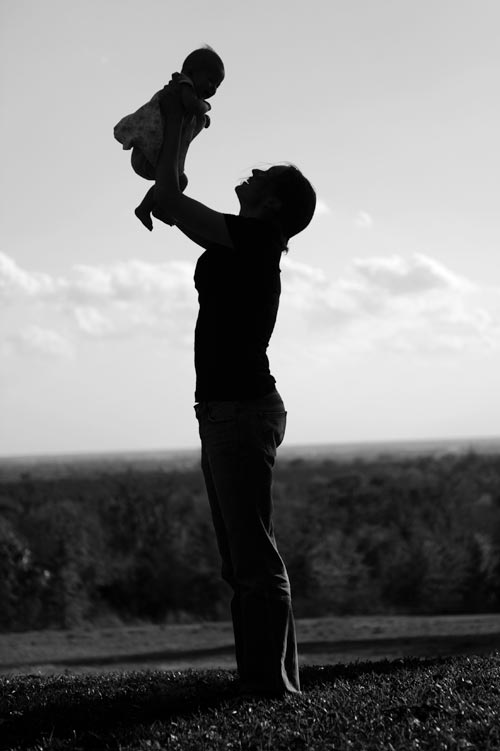 Joyia I hope your family and friends enjoy a few candid moments with you and Addison from this weekend. I can tell it won't be long and Addison is going to have fun chasing me and my camera around!