Recovery, finally. Yes, it seems like forever since I was last at work, that is until this week. The last time I was on campus before this week was on October 1st. This past Monday I returned to teaching and was thrilled to be on campus for all the classes scheduled to meet this week. It was quite reassuring for me to make it through both days without any issues. I have to admit that I hated being away so long, no matter how much I needed the rest to recover. It's tough for my mind not to think about how much my absence also influenced my own students – thankfully I was greeted this week by my classes who remained understanding of all that has happened this past month. Now that I'm officially back, it's time to get caught up!

I have to admit it's a little overwhelming to realize the things with work and my schoolwork I have to get caught up on.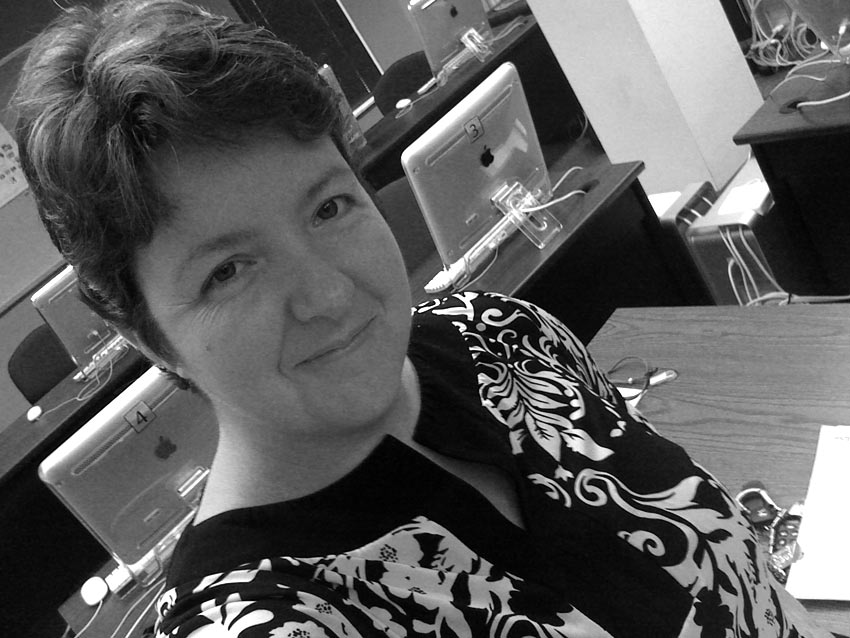 Today was also my weekly appointment with the doctor. It's always unpredictable how long we'll wait, regardless of whether or not we have an appointment. Last week we had no appointment and were seen in next to no time. Some days, like today we have to wait longer. It all really depends upon how busy of a day the doctor is having I suppose. Today we waited over an hour. I can't really say I enjoy waiting, but since all this has happened I've come to truly respect how much our doctors have done to see us through these events. They've made sure to see us when it's needed and even when we do wait I have come to not mind it so much myself because the doctors are always so thorough and truly caring when it comes to making sure all my health concerns are addressed.
I dare you to take a guess at who got tired of waiting first!?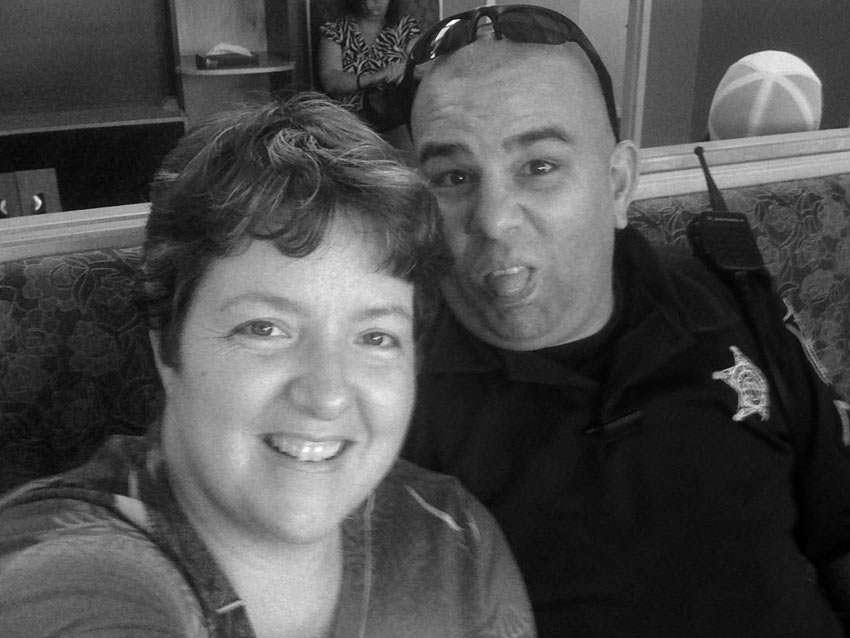 Yes, I bring a camera, everywhere, even the doctor's office. Okay, just my silly iPhone but still enough to help me capture little moments like yet another visit to the doctor. The great news is that my HCG levels are now at 15 as of last week's lab test (the last results during my hospital stay were 91). So they're going in the right direction and now we just waiting for them to completely level out to zero, which hopefully will be in the next week or so. So we'll be meeting with the doctor again next week with our fingers crossed. After my levels go to zero we'll discuss when we're ready to proceed with all these other concerns we've learned about this potential uterus condition I may have. The doctor was super telling me she knew how much we have been through and though it is a concern she wanted to make sure we knew that it was okay to take a little time before moving forward.  Right now I'm just anxious to hear that the HCG levels are at zero so I can begin to feel a complete sense of closure that this pregnancy has completely ended.
SHARING ALL THESE MOMENTS THROUGH THIS MISCARRIAGE
I have to admit that over a month ago I really hesitated before I decided to write so many personal moments on my blog regarding this miscarriage. I've always felt as though writing has almost been a way for me to make it through many tough moments in life. For me initially the decision was partly a way for me to cope through this loss but also to help update all those who I know truly care for me and my family. We've come to know so many people over the years and to be honest, it's just so tough for us to stay in constant communication with everyone individually, especially after a loss like this. Though I admit I was slightly concerned to have so many personal moments publicly visible for the world to see, I have come to realize that this miscarriage and all the events that have followed it are nothing to hide and nothing to be ashamed of. In fact, I almost feel as though it's more important that I am willing to somehow express all the things that have happened not just for me, or for those I care about – but also for all those that may someday go through similar experiences. Maybe somehow I can help others that may be hurting so badly through the same type of loss I've experienced. I'm the one who's experienced years of difficulties conceiving. I'm the one who's now had three miscarriages. And I'm now the one who's had 4 D&C's – 3 of which were a result of this 3rd miscarriage. So I suppose I hope that in turn I may help others who may some day go through similar struggles. I've already been told my story has helped others understand or relate to this type of loss if they or others have miscarried.
Because of all this I wanted to make sure all of the blog postings I have written this past month and those that will follow that relate to this miscarriage are accessible from one central location. I have created a new page called "my miscarriage experiences" that you can now access these a little easier. And though I initially was hesitant to write so much publicly, I've now come to realize that this has helped me and will likely help many others. So I welcome you all to share that link if you feel it may help someone else struggling with a similar experience if you think it will help.
A FEW MOMENTS WITH THE KIDS
My parents are in town visiting. The kids are having a blast with them. Last night Jaylen was being super cute and shy but finally opened up a bit while I was taking a few pictures. Today he got a haircut so this is one of the last photos of him before his new haircut.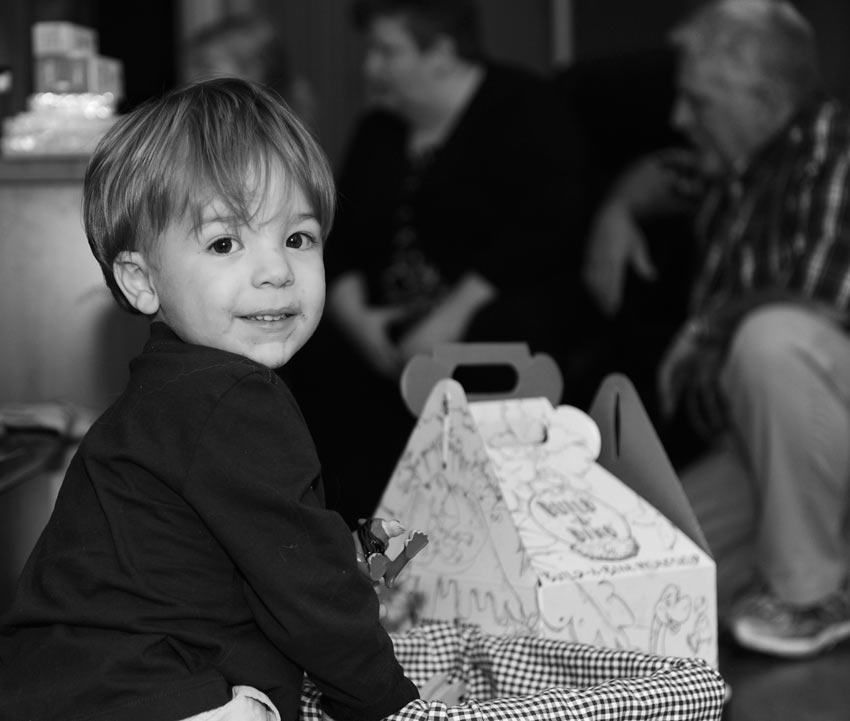 I took him in to get his haircut and Jason asked that I get his haircut much shorter. We were both in the military so short hair certainly is preferred usually. Jaylen's hair is still growing from his baby days and so on the sides there were still super short spots that just seemed to grow awkwardly so we went with a much shorter hair cut. When I asked the guy who usually cuts his hair he seemed a little surprised after how emotional I was after his first haircut. When I mentioned we  were in the military before he said, "so you're ready to go commando with his new haircut". It was Jaylen's first time having his hair cut with clippers. He was far from "commando" – he was actually a little scared.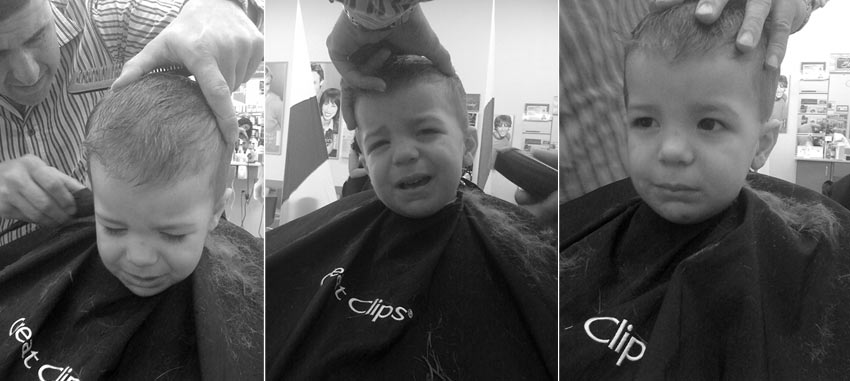 Of course later in the day he was much cuter. Like when he was jumping to his Papa over and over and over again.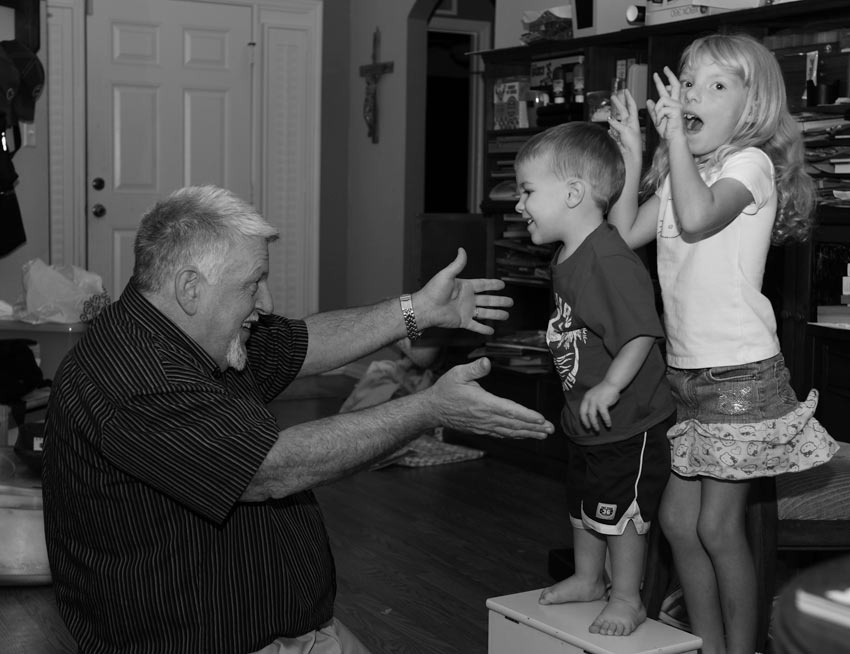 Or when he was pretending he was a cookie monster.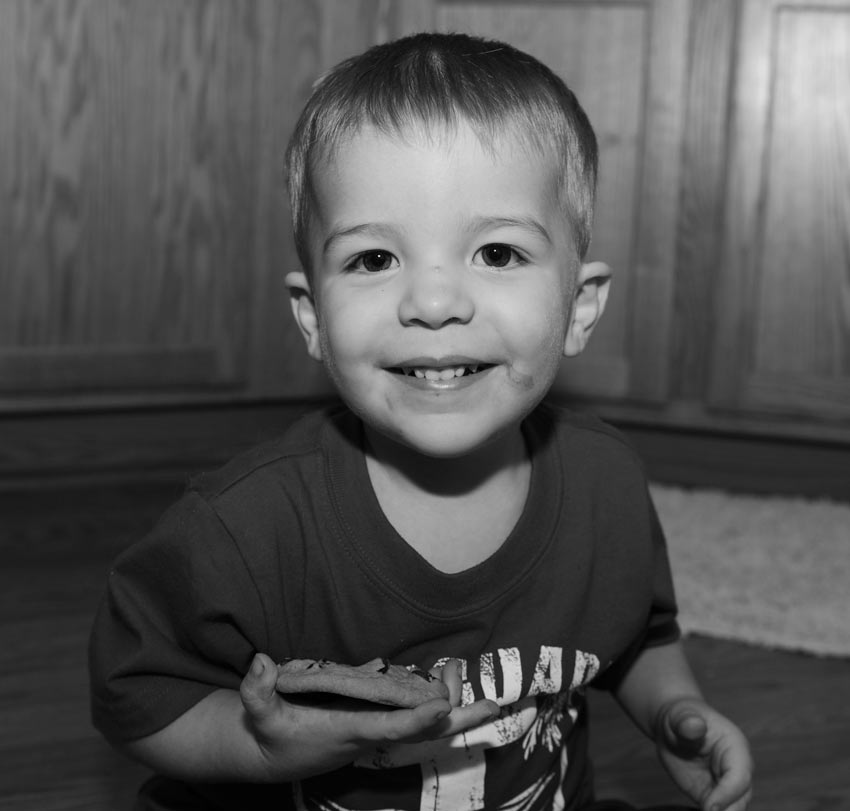 Or when he was screaming with his big sis. Boy does he seem so much older today.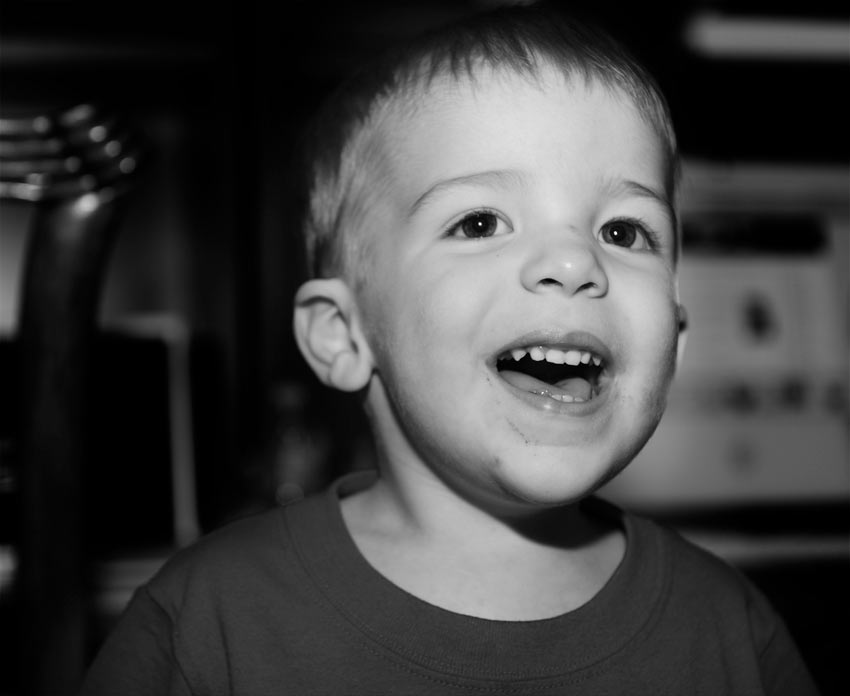 It seems like the kids have grown so much this past month, heck, just in a day they seem so much older. Here's my Hope – she's growing just as fast as her brother.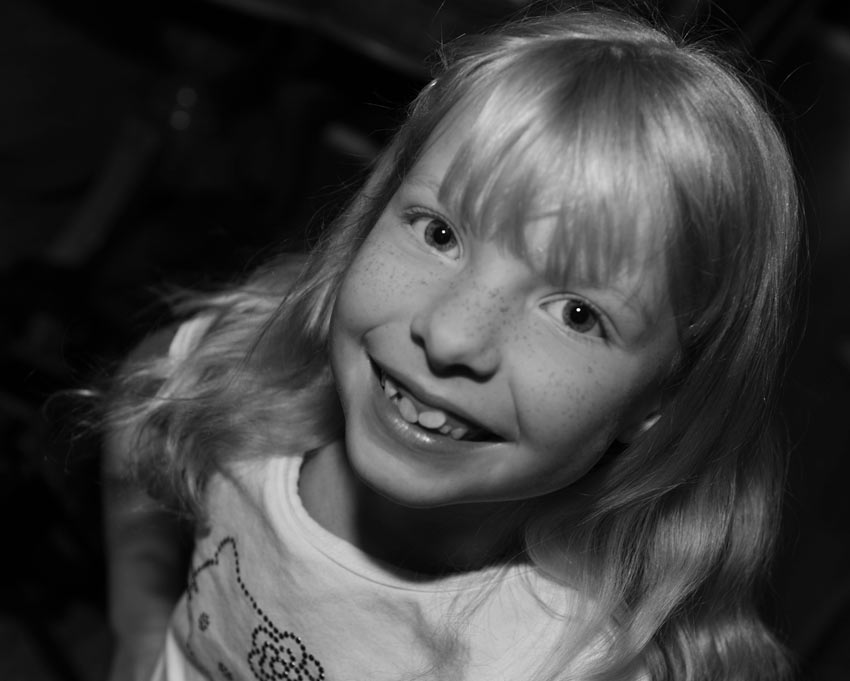 So gradually we're all returning to a bit of normalcy. One thing is for sure – things can't get much worse than they have been …so we're praying November continues to have nothing but awesome things ahead for us all.