Less than a week out of the hospital and I've jumped right back to photograph a second newborn in less than a week. I admit I have a heaping pile of things to do, but between photography being a true passion and creative outlet for me and now knowing I must continue to build this portfolio for my final project in my photography course, I now find myself really pushing to produce some amazing work the next two weeks.
Sunday morning I got to meet Hazel, just ten days old. At birth she weighed just over 8 pounds – she was such a cute little peanut. Thank you Cate & Craig for inviting us to your home to take photos today. You've certainly been blessed with an adorable little girl!
I have to admit I was a little skeptical with how today's photoshoot would go after Hazel gave me the cutest little expression to let me know early on exactly how she felt about my camera.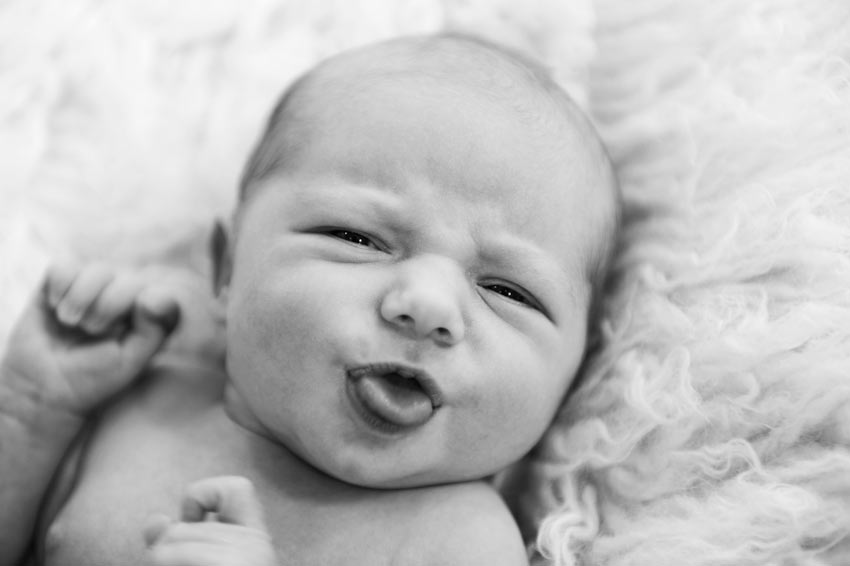 We decided to swaddle her and she was much more content. She was wide awake and very alert.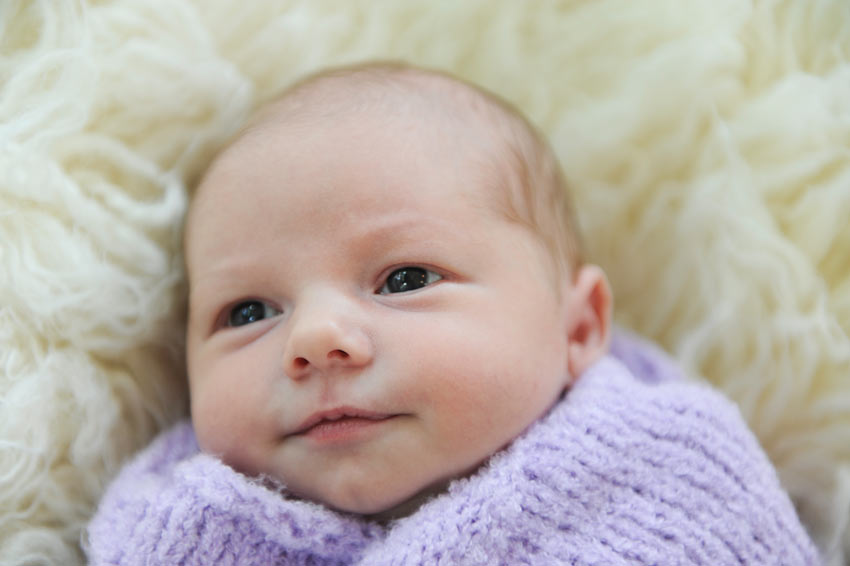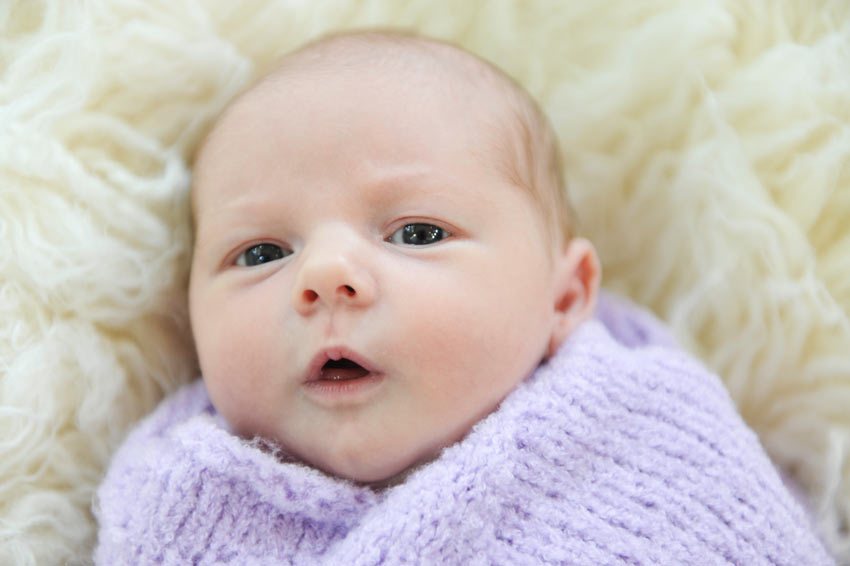 She was full of smiles today. I lost count of how many times she smiled for me, this was one of the first.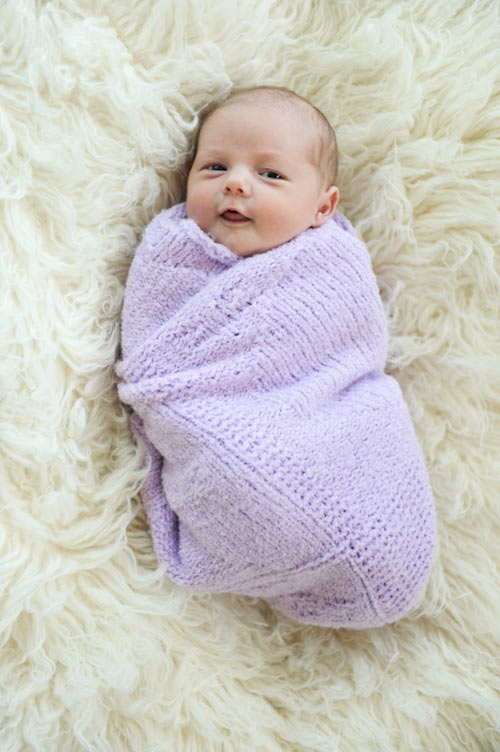 Hazel has clearly filled Cate & Craig's lives with so much joy in such a short period of time. Even when she fussed, they were smiling.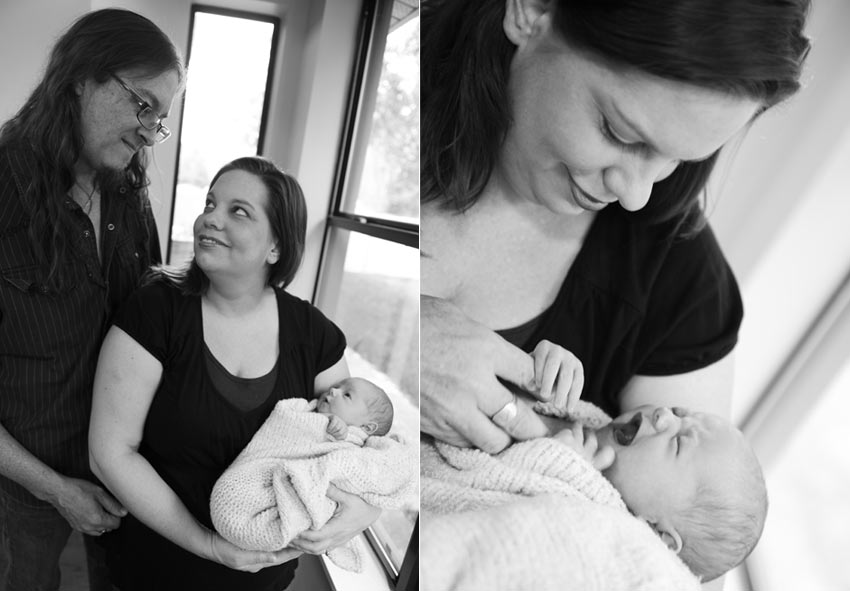 I have to admit that in the 31 newborns I've photographed thus far, Craig is by far one of the most involved and comforting father's I've met. He gladly stepped in to help comfort her on many occasions and it was definitely obvious that Hazel is becoming quite the "daddy's girl". Cate I know you already feel so blessed having Craig, but I have to tell you that I rarely see father's as involved and as caring as Craig during a photo session.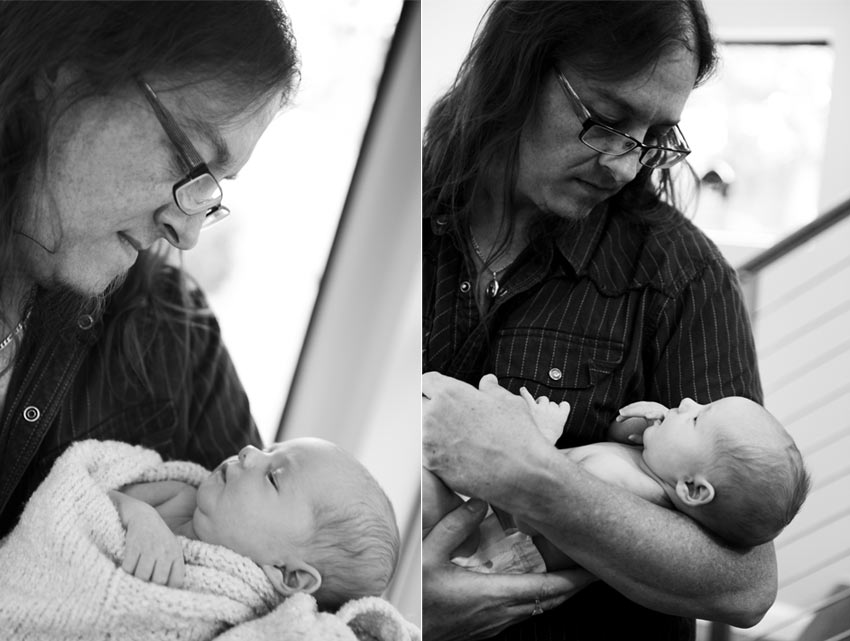 Cate asked me to take a photo of Hazel on a special family heirloom, an antique bed dating back to the 1800s that has been in their family for years. The bed certainly helps us realize just how tiny this little one is.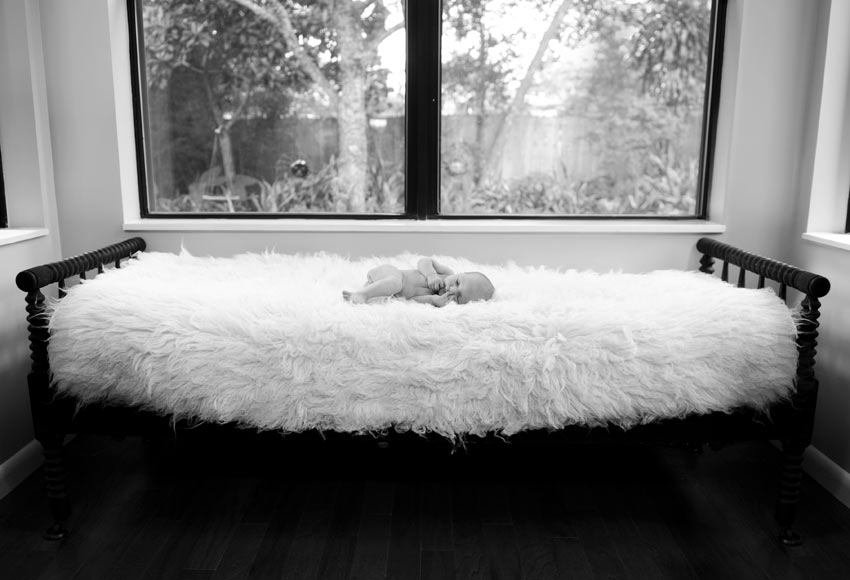 Typically newborn babies fall asleep for me in the first hour or so. Hazel, however, was very alert and super cute.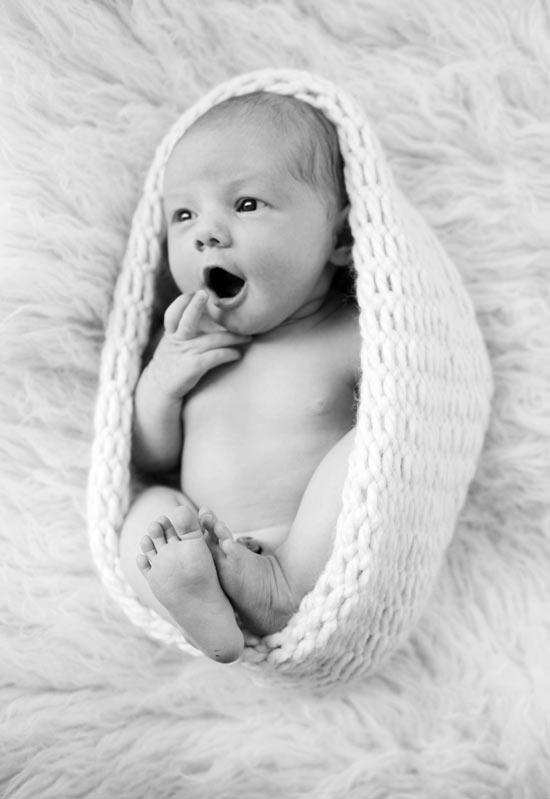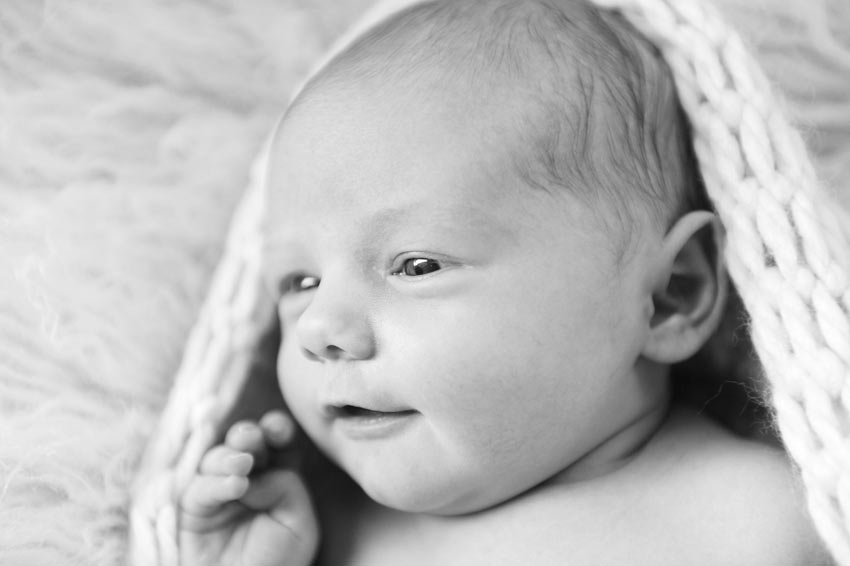 After the first hour we decided to just wait for a bit to see if maybe letting her lay still without us bothering her would help her fall asleep. At one point she began to fuss and Craig helped comfort her again – the bond these two share already was just so special see.
I made sure to capture a few of everyone's favorite itty bitty parts. Here are Hazel's cute little feet.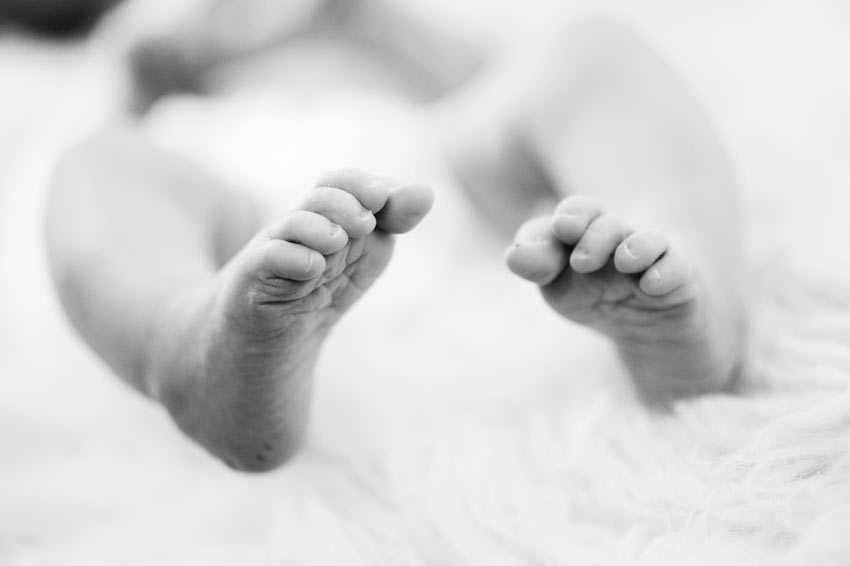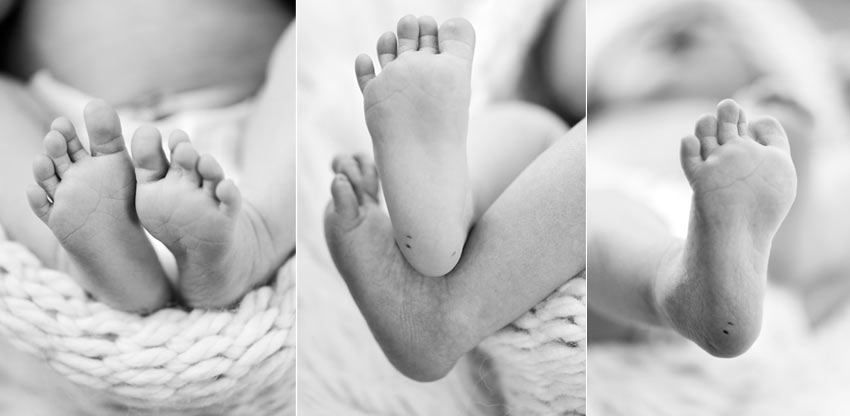 And her hands…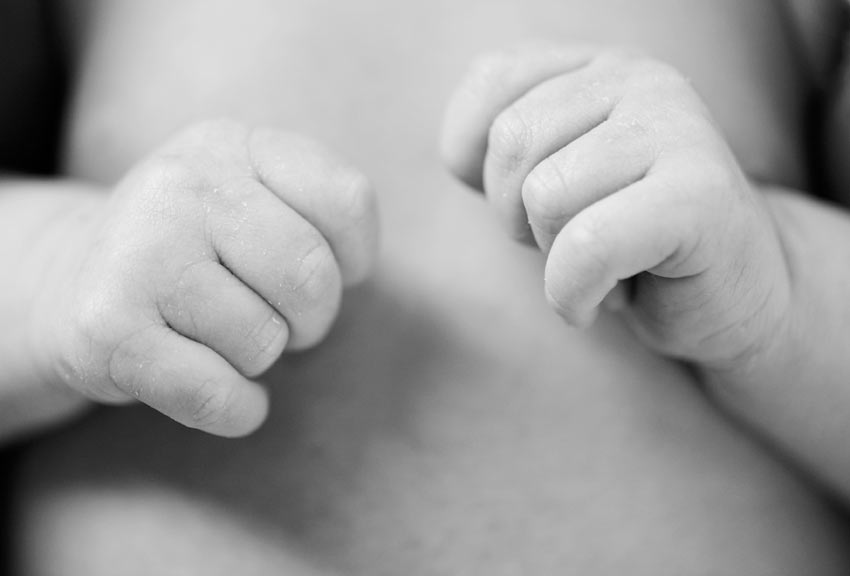 Her itty bitty lips were equally as cute. I really wish I could say she was sleeping, that was more like a prolonged blink.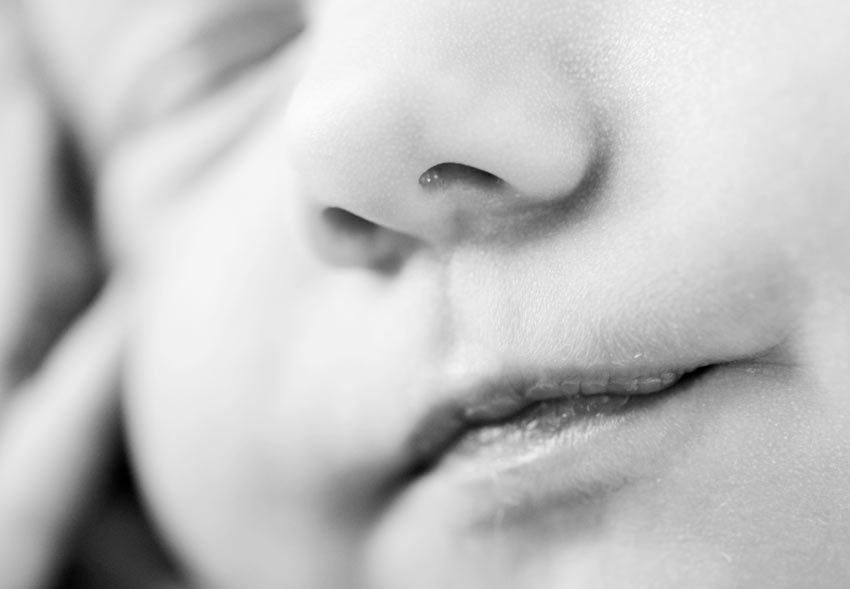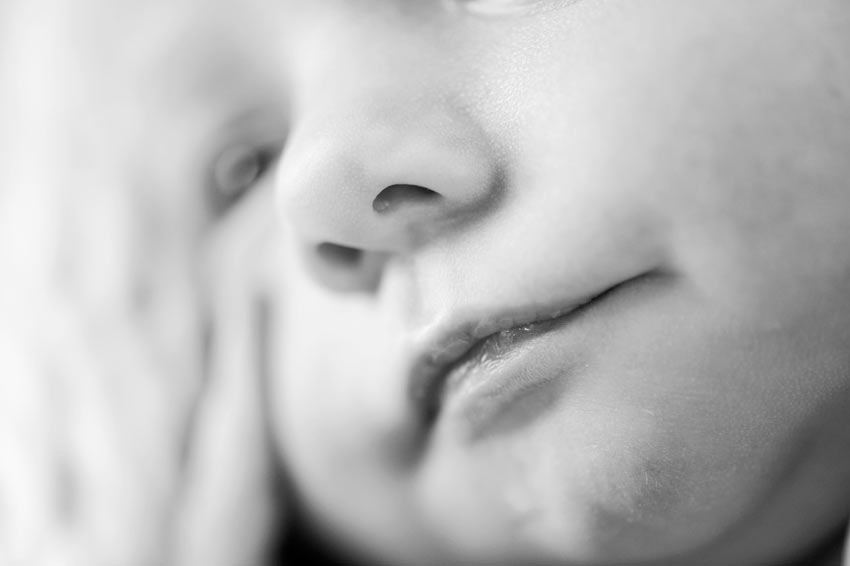 I even admired the toothless cries.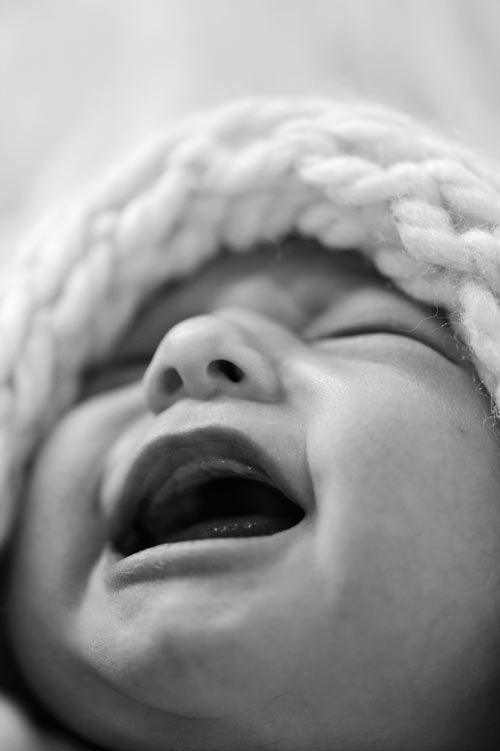 One of my favorite photos of the day was taken of Hazel laying in this antique bowl. It sure looks like she was sleeping, doesn't it? I promise it was another prolonged blink but we can all pretend she was sleeping.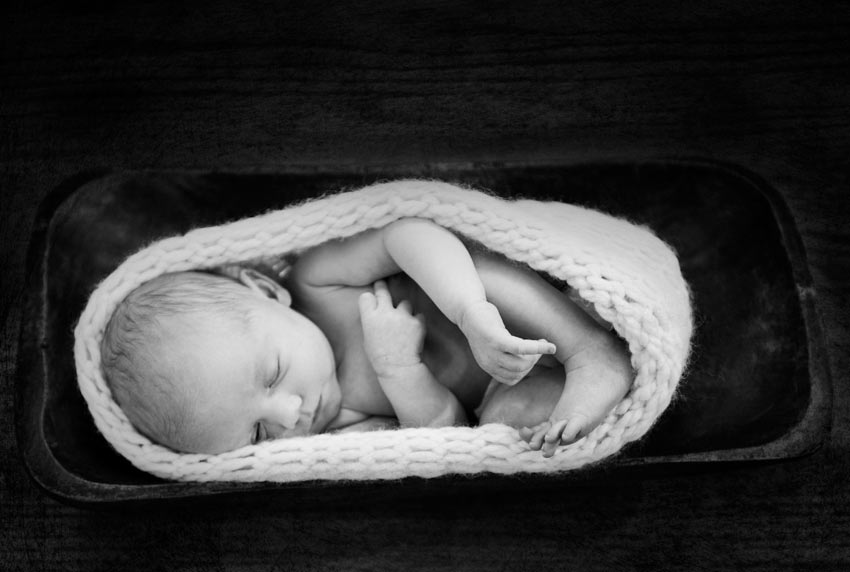 I tell you that Craig was amazing with Hazel during the photo session and here's just one more photo to prove it. We tried again to get a few photos of her in this bowl, but this time with this hat and blanket that were specially made for Hazel. Craig kept her comforted and just seeing how calm she remained when he was nearby was so awesome to see.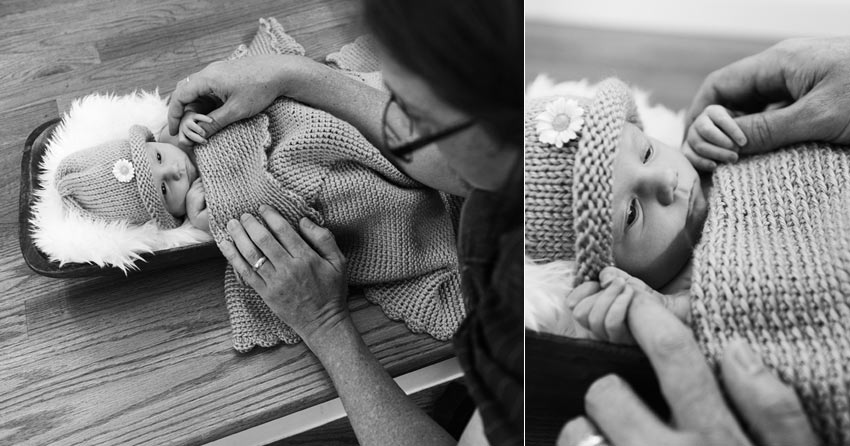 Hazel seems to be such a thoughtful little girl. Though she didn't sleep much for us, she was usually very content and seemed to be pondering some big thoughts as I took photos.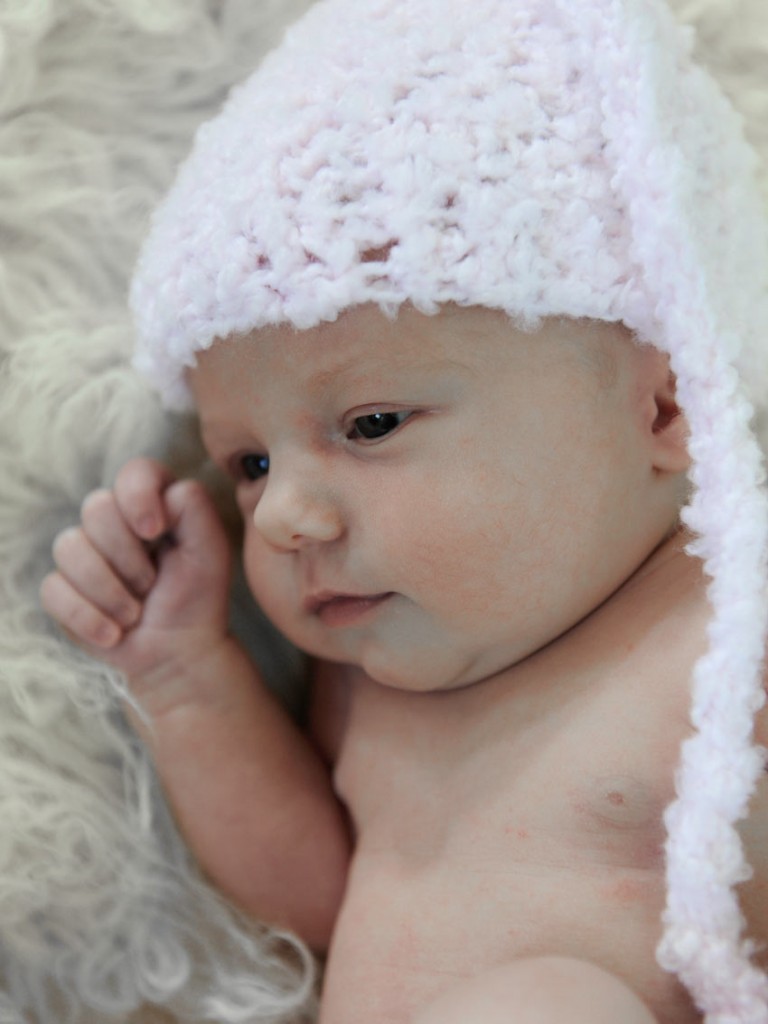 Yes, I wish Hazel would have stopped trying to deny the fact that she was tired. It was obvious to everyone but her that she was tired. Here she let out a huge yawn.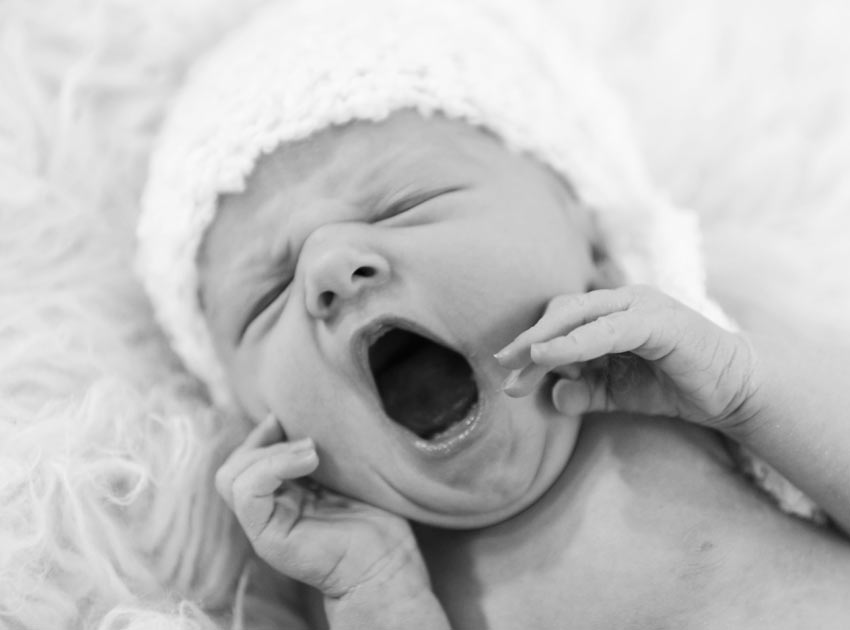 Another one of my favorites from the day was taken at the end while we continued to try to get Hazel to sleep. She didn't sleep at all for us, but she was very content and curly.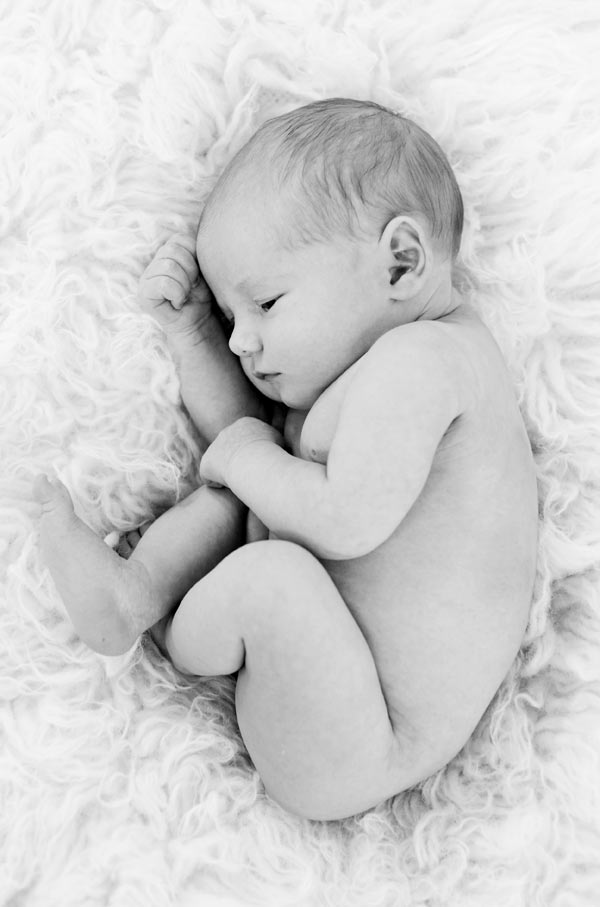 Cate & Craig, again thanks for being so awesome and patient today. I hope you all enjoy the photos of little Hazel. You've definitely been blessed!