'Tis the season for holiday photos. Just under three weeks after photographing Laina & Marc, I got the opportunity to visit their family for holiday photos earlier today. As you might imagine, taking a photo of two children under the age of two can certainly be a challenge – add in two dogs and I think we were all fearful of how we'd pull of the perfect family photo to send out with holiday cards.
Laina was full of energy, and though she posed a challenge at times, believe it or not, it was fun to watch this little girl having fun challenging us as I tried to capture their family photo.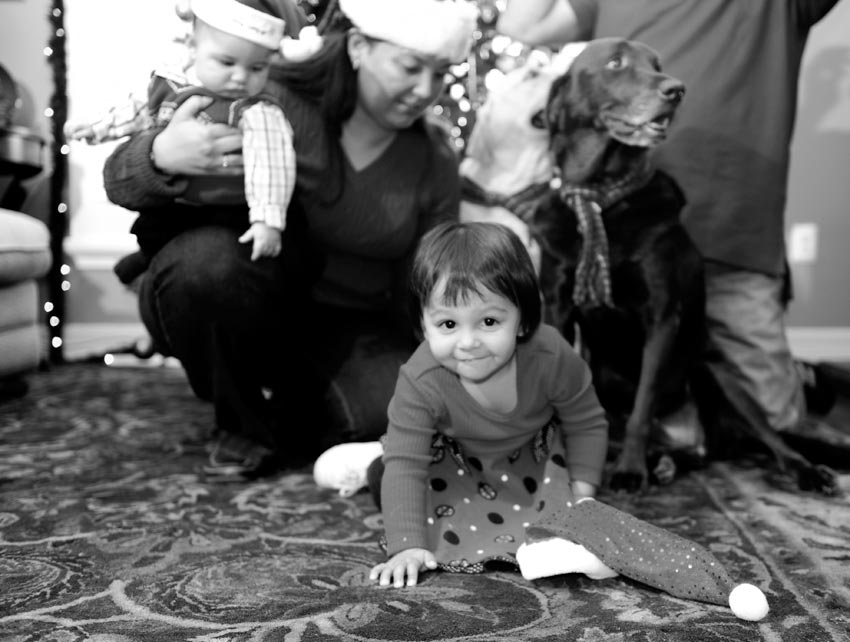 But we did get several nice photos of their family, including photos of with the dogs. Here are two.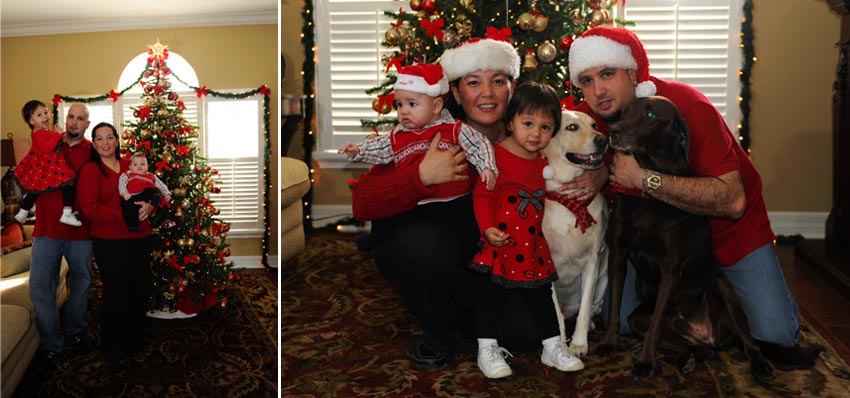 Of course as we were in the process of taking these photos, we were sure to bribe Laina with goldfish for her to take just one more photo. Once we were done taking the family photos she was eager to share her goldfish.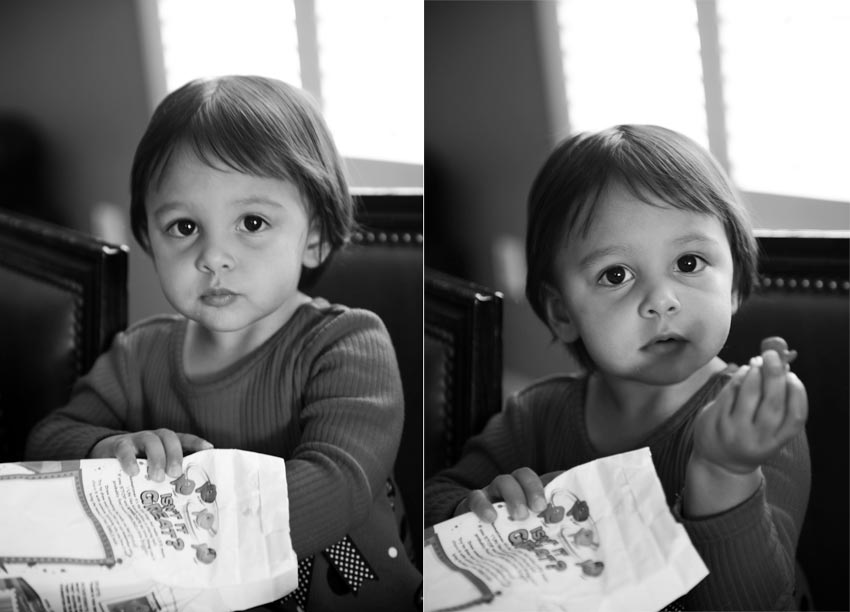 I also tried to get a few shoots of both kids together, but Laina wasn't too thrilled with the idea of photos. I've come to learn in photographing young children that usually it's impossible to get the "perfect photo" you envision, but instead it's easier to help just try to capture the perfect moments you see happening before you. She wasn't excited to take a photo next to her brother, but she was more than willing to give him a quick kiss.

Marc was as cute as could be and just as content as I remembered him three weeks ago.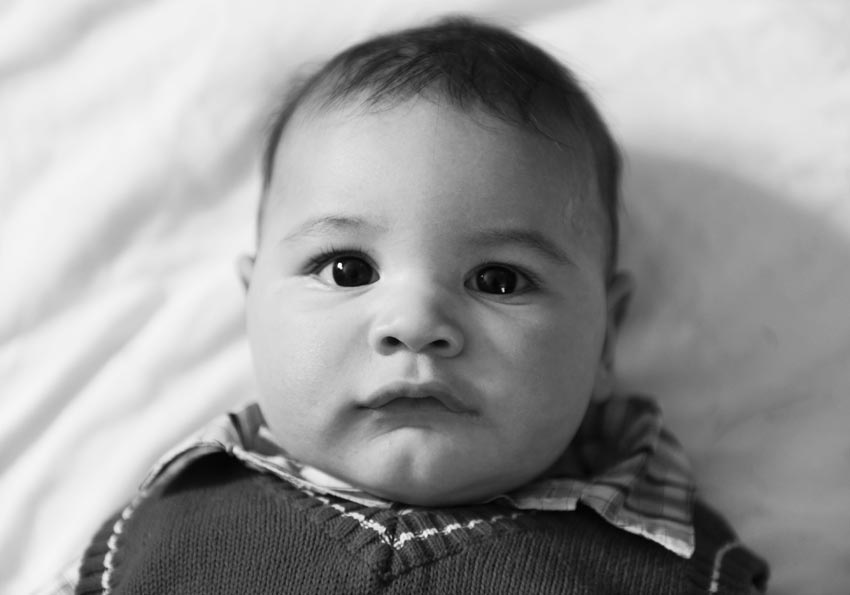 Diane attempted to coax Laina by offering her a chance to hold Marc. Of course at four months old, he had no choice in the decision.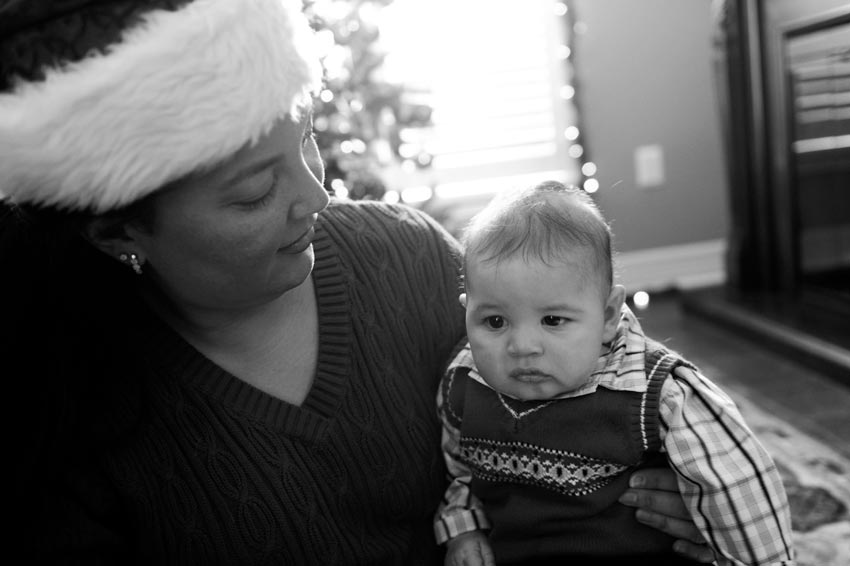 Marc was cooperative and let his big sister hold him. I'm sure this time next year Marc will be getting her back for torturing him with the cutesy big sister stuff. Laina was full of energy today – these photos were taken in a split second and a moment later she was up.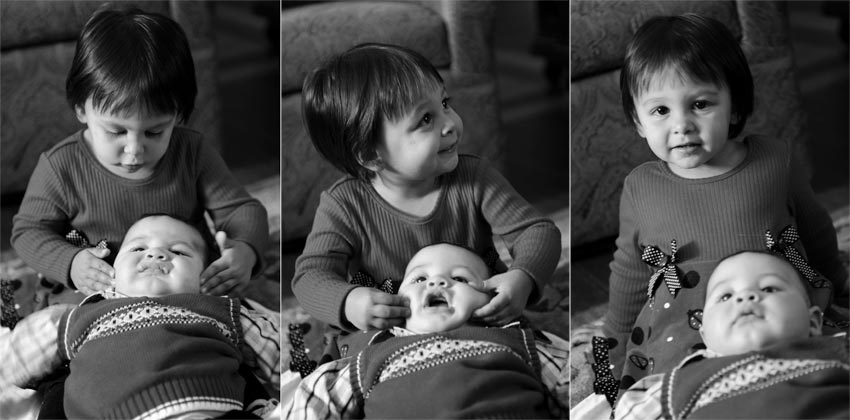 We decided to take a walk outside so Laina could show me their holiday decorations. She was much more interested in showing me all their decorations.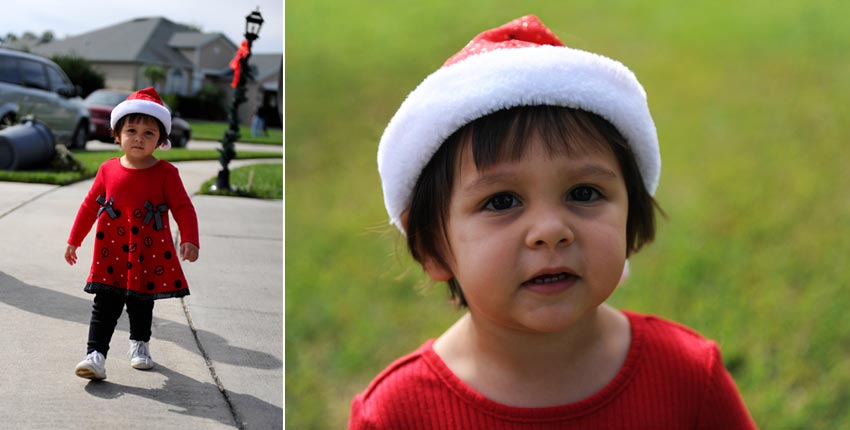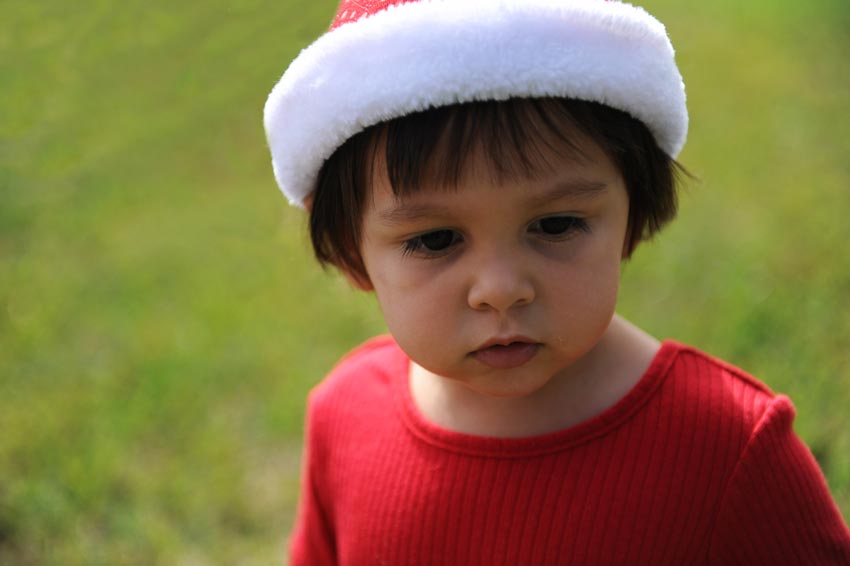 Diane thanks for giving me the opportunity to photograph your family twice this month. I hope your family and friends enjoy the photos from today. Hope you all enjoy the holidays with the kids this year!