The past weekend I spent a bit of time with my friend Sasha's family with one goal…to take an awesome picture of her three boys. The last few years I've enjoyed the challenge of photographing her family before the holidays so that like many families, she could share an updated family photo with her friends and family with her holiday cards. Over the last few years their family has become almost like family to us, and so I have to admit that these three boys are among my favorites to photograph. Yes, I might as well claim them as my own…and with that means they too have come accustomed to the paparazzi nature that my own children endure. There aren't many moments when our families are together that I don't have my camera so it certainly makes for interesting moments. Though they were quite energetic this weekend, they were as awesome as ever taking a moment to sit still for a photo in the beginning.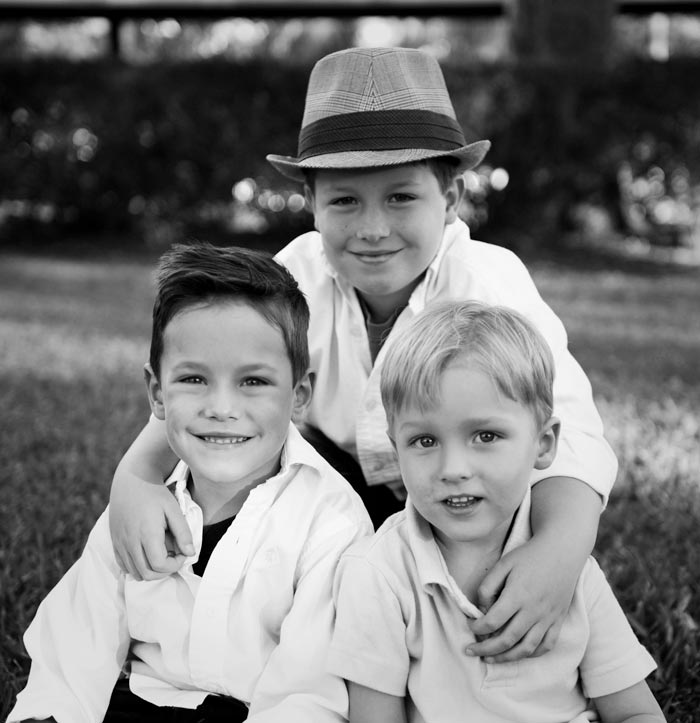 Of course because they're all so young, they haven't come to fully understand that if they fully cooperate for a short time that they'd be done taking photos sooner. The photo above was one of many taken in very short period of time as they took turns acting silly and cooperating. Of course I'm never "done" taking just one decent photo…I knew we could take better photos during the short time we had together.
Of course the challenge was, how? They were full of laughter and energy so I tried to get them to stand together to race, in hopes that we might be able to sneak just one photo of them together. Well, they had fun racing one another.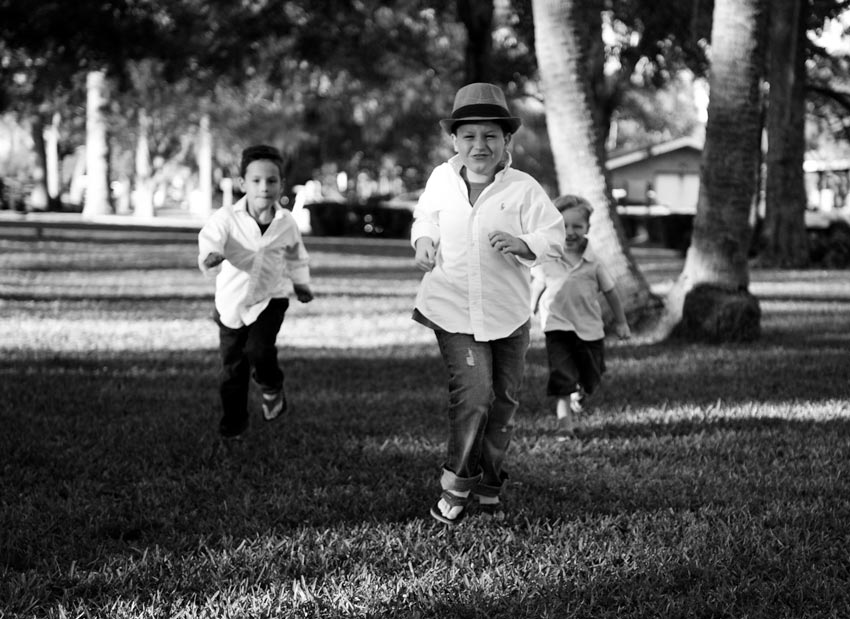 Of course I couldn't tell them my form of trickery or I'd never get the photo I hoped for. The oldest, Miscia, came to me and asked if they could race again because it was "fun". Of course. By this point the youngest, Davin, wasn't having fun because he wasn't winning the race. Yes, I suppose the racing idea wasn't going to get me the shot I had planned but these moments captured are equally as priceless.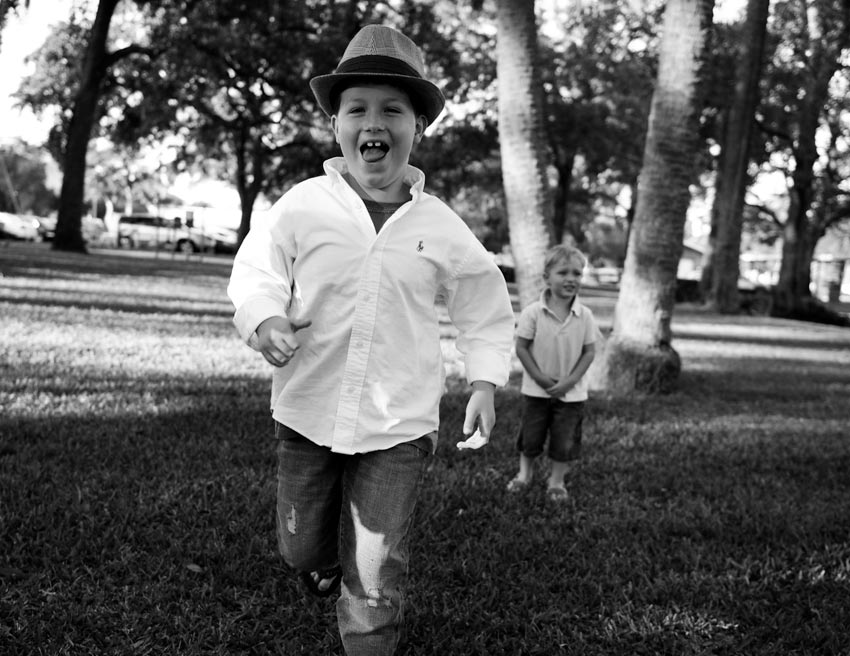 Of course this left me wondering what I could try next to get the perfect photo of the three boys together. Each of them are so awesome to photograph individually, and even sometimes in pairs, but photographing the three together is definitely a challenge. While I contemplated ideas and let them run off some of their energy, I managed to sneak a few more priceless moments. One of which was with my buddy, Miscia – such a fun loving boy with a such a kind soul…you can just sense it in his eyes in this photo.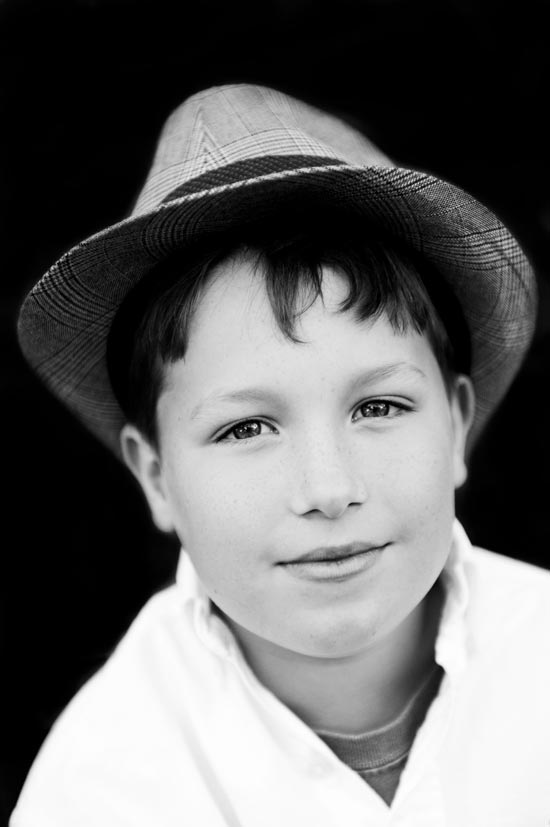 With Miscia being the oldest, I relied on him to help me gather his younger brothers for that photo we were trying to hard to take. We attempted to get all three boys on the bench to sit for a photo. Davin wasn't so thrilled with the idea at that moment, but as Miscia and Kaiden waited for him the moments of them acting silly with one another were priceless. Trying to get the perfect picture sometimes can be frustrating for everyone, even the kids – but it was so awesome to see them having fun through this little challenge.

Last year we took a shot similar to this next one. We tried again this year, it certainly didn't work out nearly as well as last year's.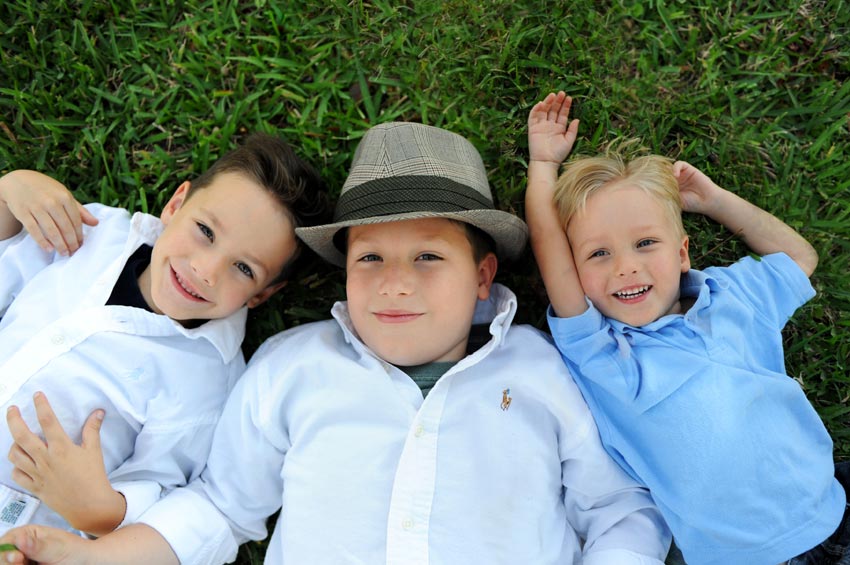 And then we tried this one. Not bad, eh.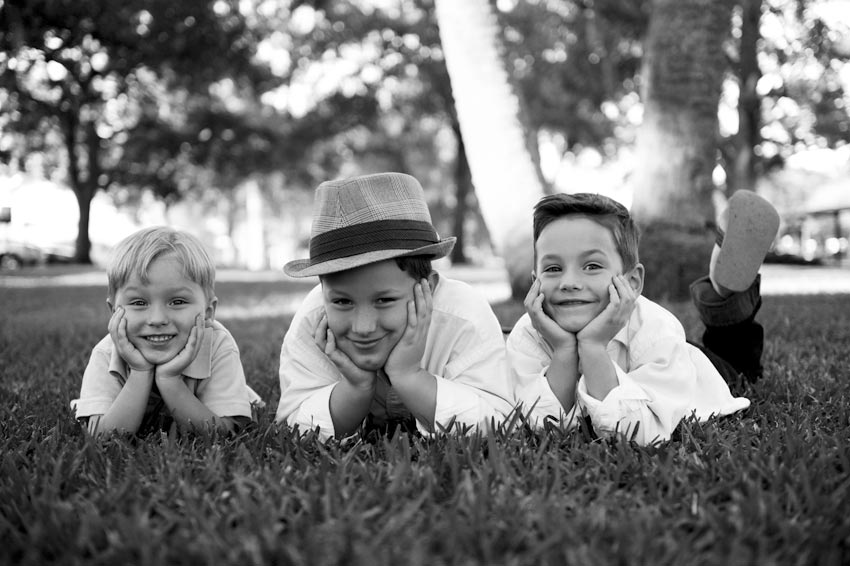 But this one is better. To me this one is perfect in every way.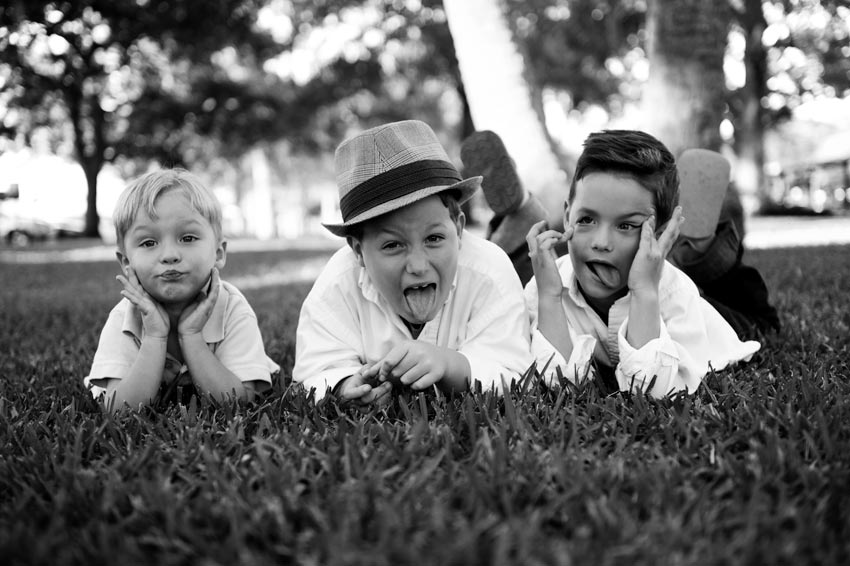 I suppose the funny thing is, no matter how we wanted to pose the boys into a photo – it wasn't until they acted on their own to pose for a photo that I found we captured some of the best moments of the day.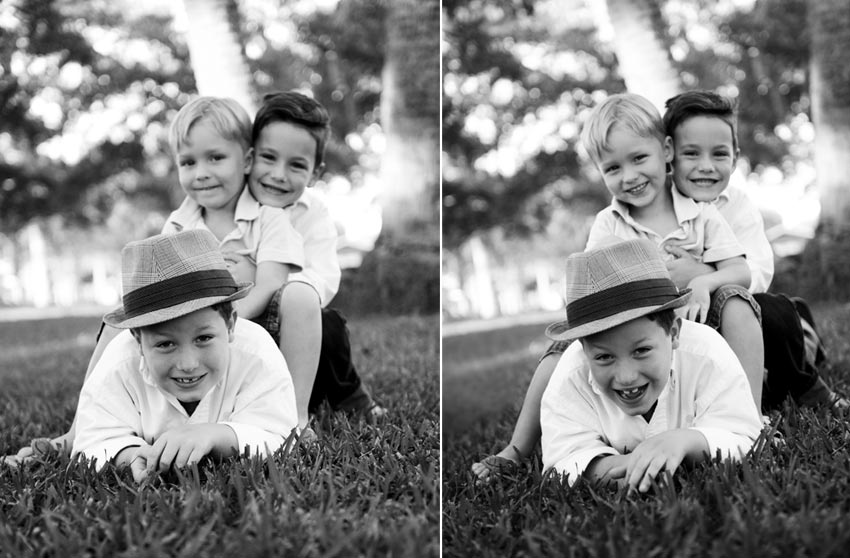 Add in two awesome parents and we have the perfect family photo, right.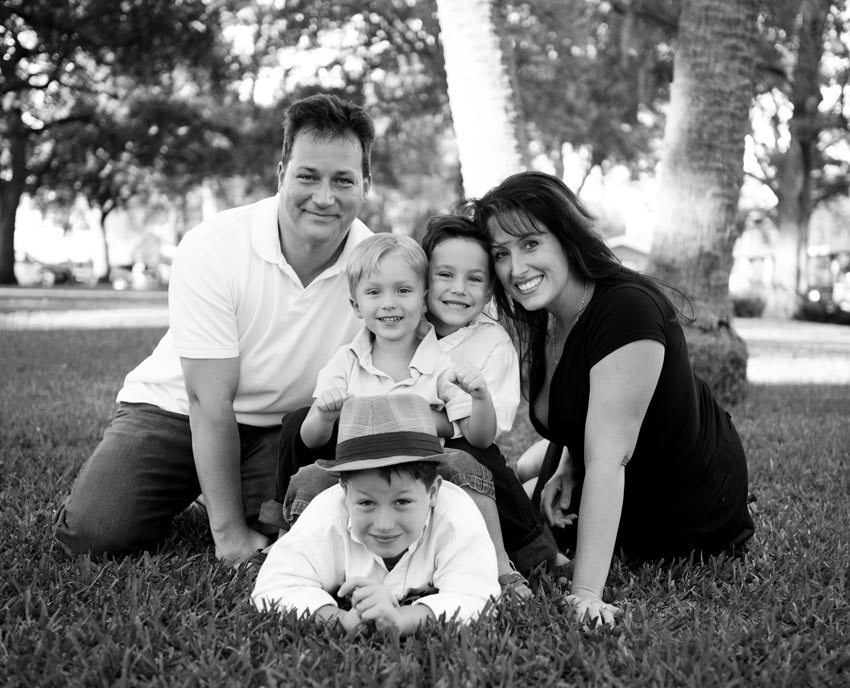 Sasha…you guys have got three awesome boys. One awesome family. And  yes, you remain one awesome friend. I hope you guys enjoy the photos.