"God sometimes takes us into troubled waters not to drown us but to cleanse us." ~unknown
As it's getting a little closer to that time of the year where I am reminded of the first time I truly learned about spina bifida, when our baby boy was diagnosed, I've found myself spending a bit more time reflecting. So many of the things we've had to endure still don't make much sense but I'm learning to accept and find purpose in all that has happened. It's been nearly a year since Chance's last surgery…it was a very scary time for our family where we had gone through 11 surgeries and were stuck in the hospital for close to two weeks because that darn shunt was just causing too many problems and not doing it's job. That time was one of the toughest moments since Chance was born. You don't quite realize the impact all this medical stuff has on a person or a family, until you've gone through it. As we endured so much we had the embrace of many of the families affected by spina bifida locally and it moved me to see how people who barely knew my family took time to visit Chance and I. Though I feel spina bifida sure seems like a curse sometimes, in many ways it's been a blessing as I feel I've been blessed with another family I never knew I had.
I was touched so deeply back then that I do my best when I can to reach out to the families affected by spina bifida that I've come to meet since Chance was born. Sometimes it's a mere note or message online and other times I'm able to reach out and visit them if the circumstances have brought them to the hospital. I've lost track of the number of times I've taken a little time just to stop in and offer a family company, bring them a meal, and at times I've taken pictures. Nearly two  years ago I didn't quite get the purpose…I didn't understand why God chose my baby boy to have spina bifida…and I really don't completely get it still…but I feel His embrace each and every time I reach out to meet a new family or when I step up to show a family a little support. Last year's experiences made me feel so weak, but this week as I learned of another families trials I surely found the strength to reach out to this family to offer a little support.
I first met the Dunn family at the beginning of the year at a social event with the Spina Bifida Association of Central Florida. At the time little Gary (also nicknamed Tate) was only six months old. At some point this year their family connected with several of us in the spina bifida community and so we've all stayed connected online. This past week my heart surely stopped as I read their updates of medical moments with their son who is now going through very similar shunt challenges as Chance went through last year. I remember what it was like last year…a day seemed like an eternity…and nearly two weeks was so draining on our entire family…physically and emotionally. I offered to stop by this weekend knowing the company may help and to bring a warm meal…knowing anything other than hospital food would make their day. Their family allowed me to capture and share a few moments with baby Tate, and something tells me you all will be touched to see this little guy. Here he is when I first arrived and just shortly after he had woke up from a nap.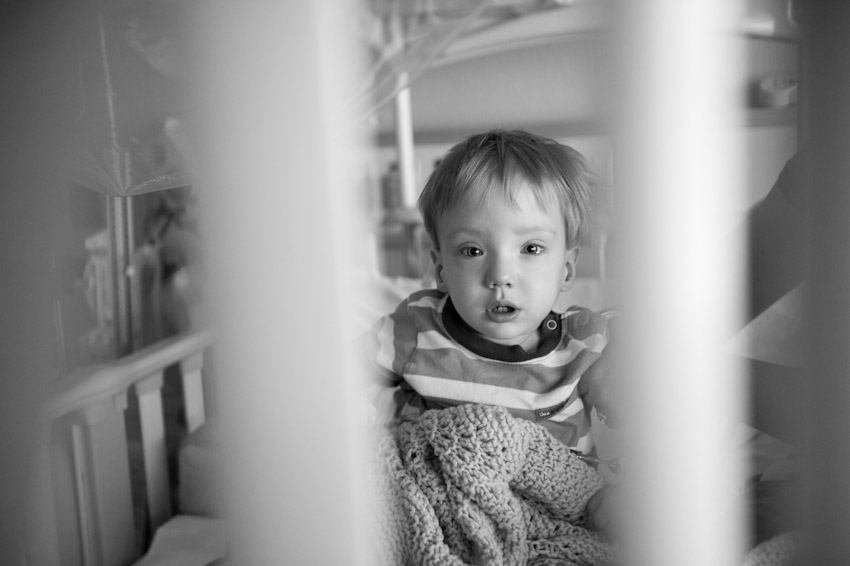 Tate is at the hospital now for a while longer on an EVD (external ventricular drain). Because he has spina bifida he also has hydrocephalus which causes fluid to build up in his head. The shunt helps the fluid drain when needed but when a shunt doesn't work or becomes infected sometimes an EVD can do the work until a shunt can be put back in. The EVD drains the fluid externally from his head something similar to an IV bag so that they can monitor how it's working. Little Tate hopefully won't have to wait too much longer for his new shunt…the toughest part of waiting is keeping him still so that the EVD continues working as it should. That left Stephanie right by his side for most of the time I was at the hospital with them.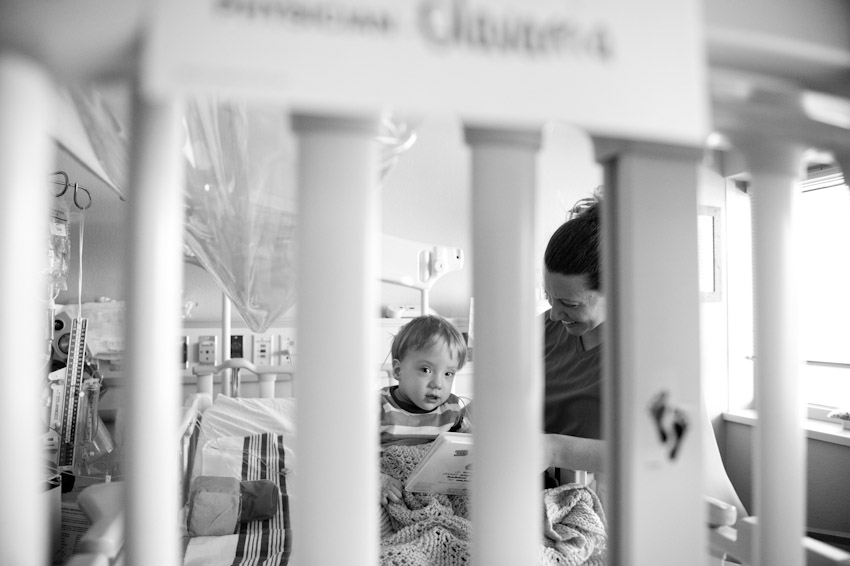 Though he's been through a lot medically it just amazes me to see the resilience these little ones have. The EVD has been doing it's job so he's been doing quite well. He definitely loved reading his book today.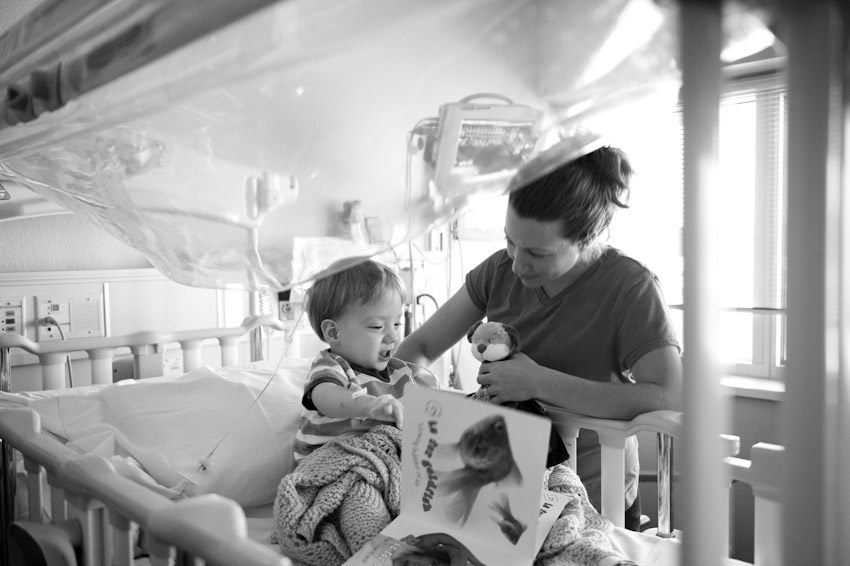 This little guy was all smiles majority of the time I was there…it definitely makes up for the fact that he's in the hospital.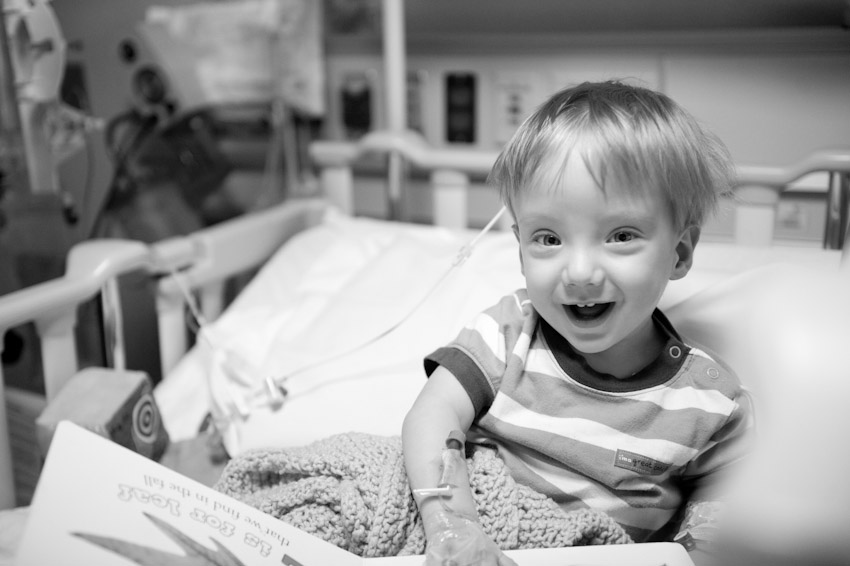 Did I mention he loved his book? Man he just adored the little kitten page. He got to play a bit sitting and on his belly – we just had to keep a close eye on his EVD.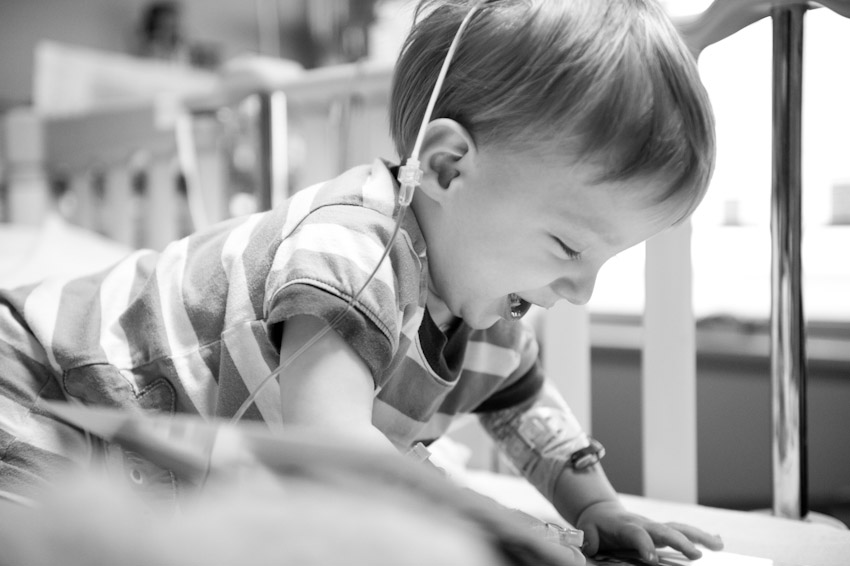 Tate had a lot of fun playing peek-a-boo with me today.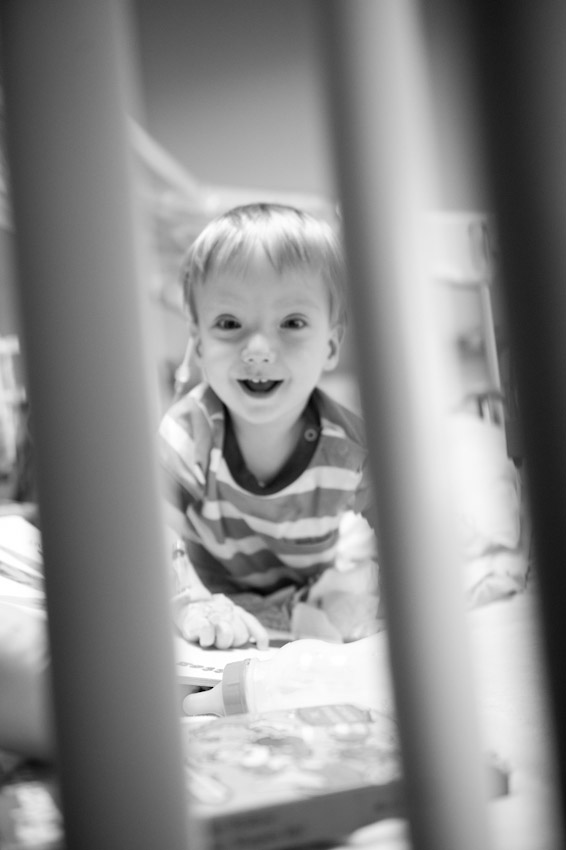 He may not know it, but I had fun playing peek-a-boo too.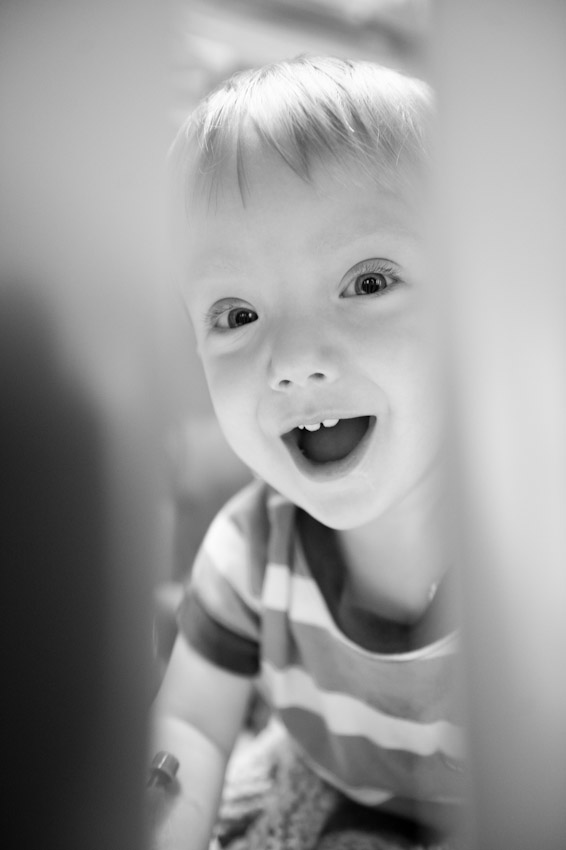 I mean really, how could I not adore those moments because he was all smiles as I took pictures while playing peek-a-boo.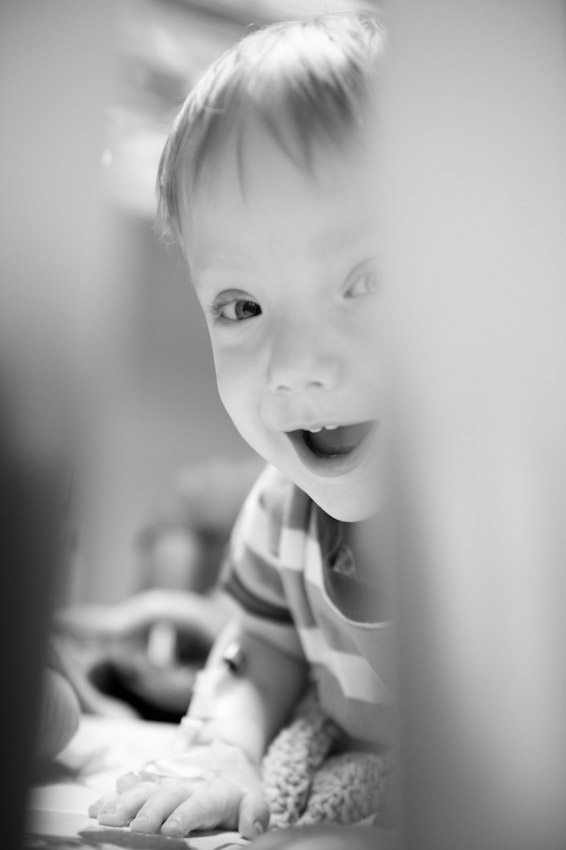 This little guy definitely wasn't shy with my camera…I suppose it helped him pass time a little faster – just can't imagine how tiring it must be to just be confined to his crib most of the day.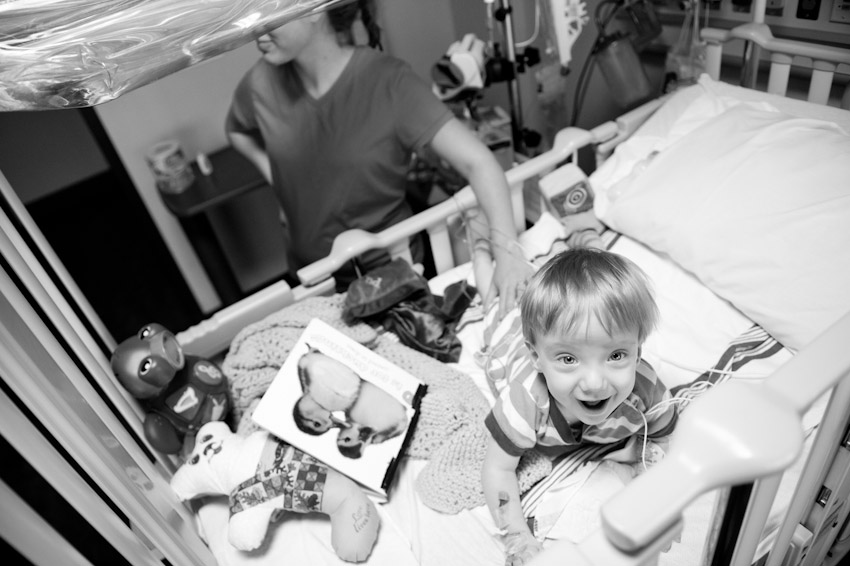 It didn't take long and Tate gravitated right to his mother. He's in his crib most of the day but I could sense he just wanted to cuddle with Stephanie.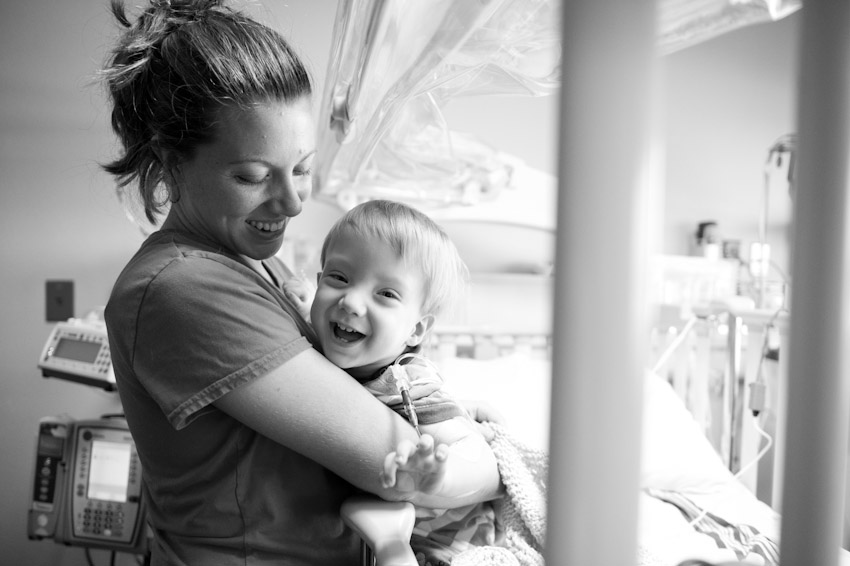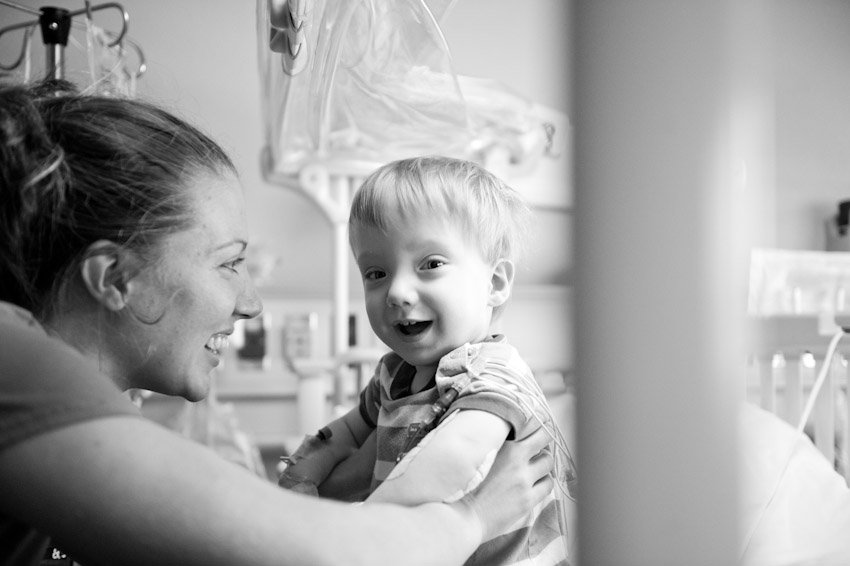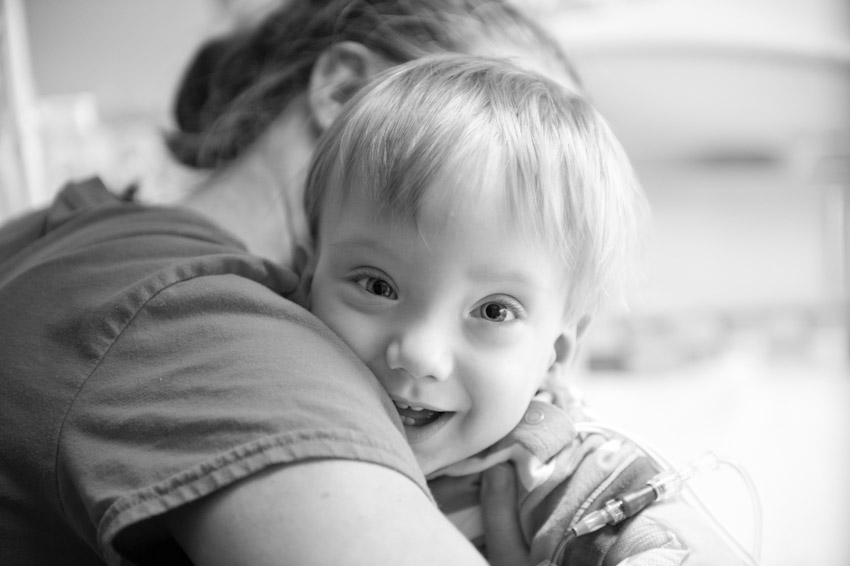 I really didn't have my camera in my hands the entire time I was at the hospital but from time to time Tate would do something incredibly adorable and I'd jump up realizing I just had to take another picture…like this one.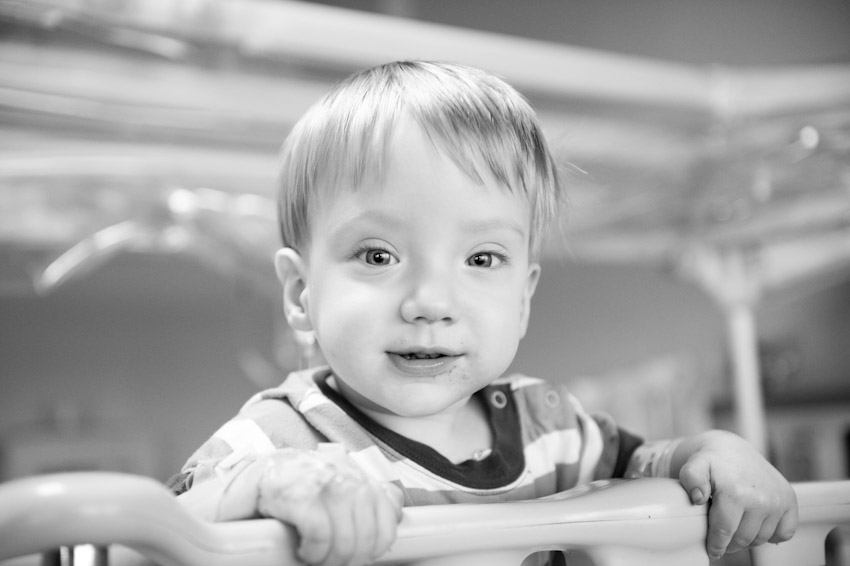 So yes, Tate and I  agreed…and hopefully his doctors are listening…he said he's ready to escape this joint. Really, this kid was ready to climb right out of that crib and head home.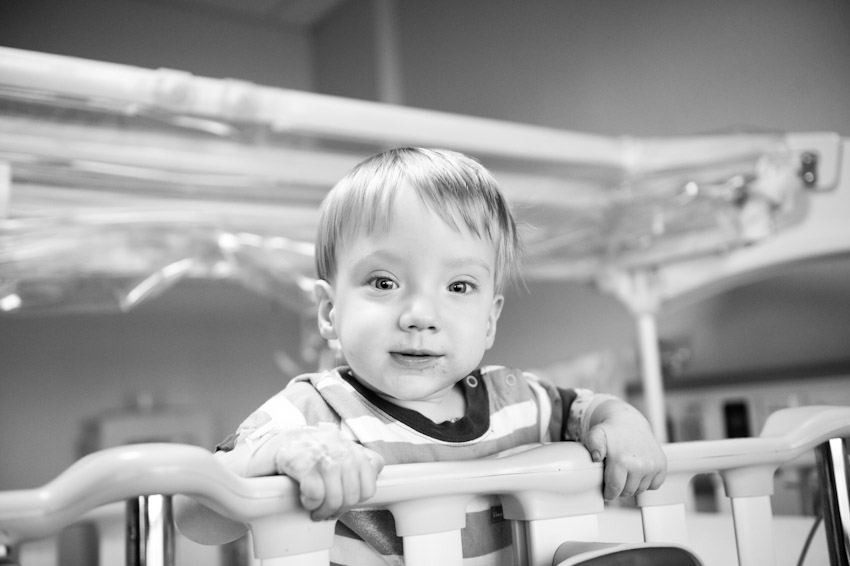 I wish I could have snuck you home with me Tate…but really just a few more days and I'm hopeful you'll be home.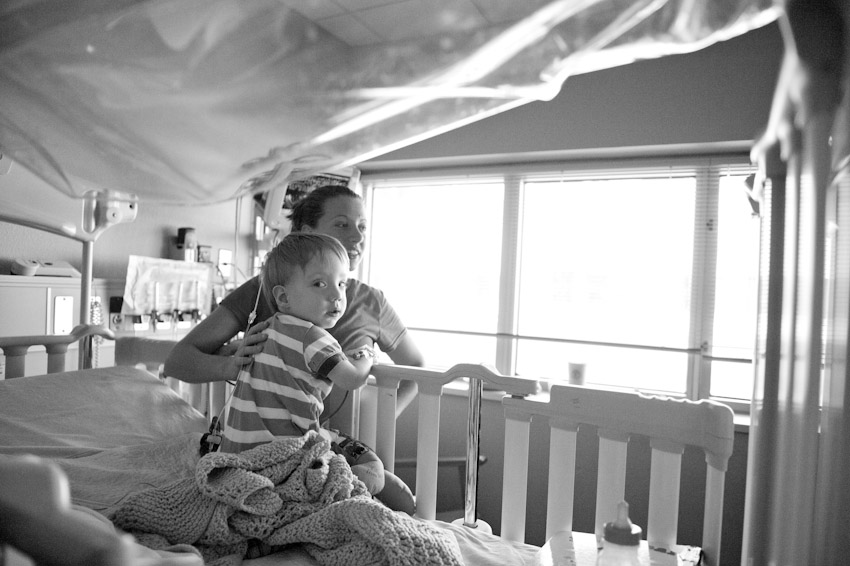 Before I left Tate's sisters arrived. He was so excited to see them. He just really wanted to get down and play.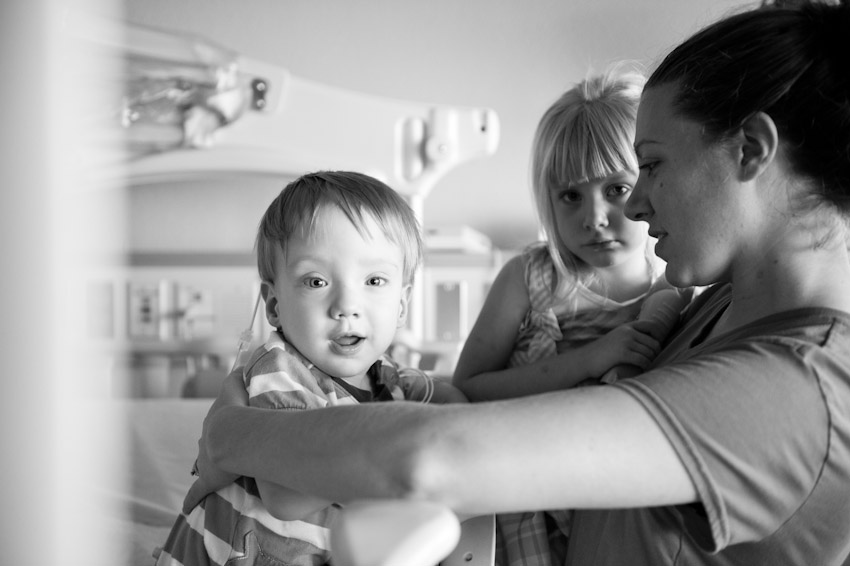 It definitely made his day to see them. All too often when a child ends up sick it's easy to feel sorry or worry about them, but seeing this little reunion today made me think a little more of his sisters. They've missing their baby brother at home…and their Momma.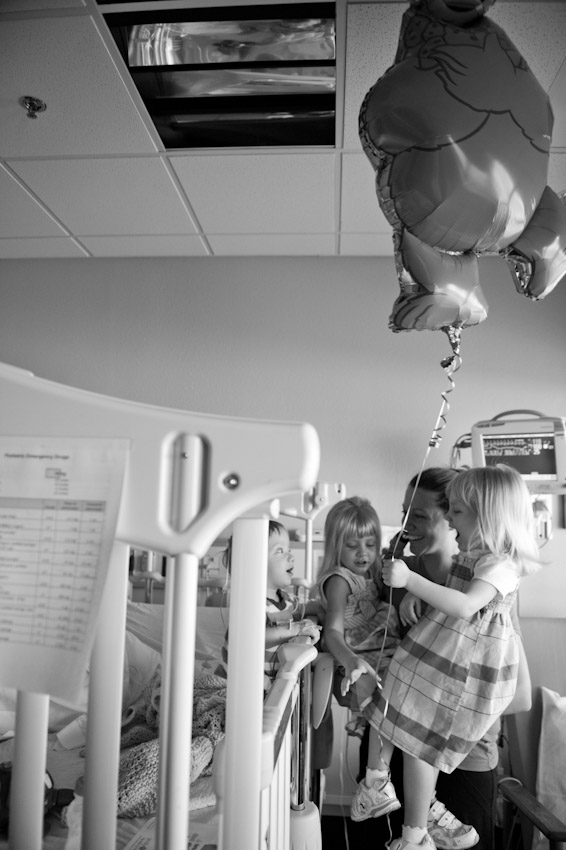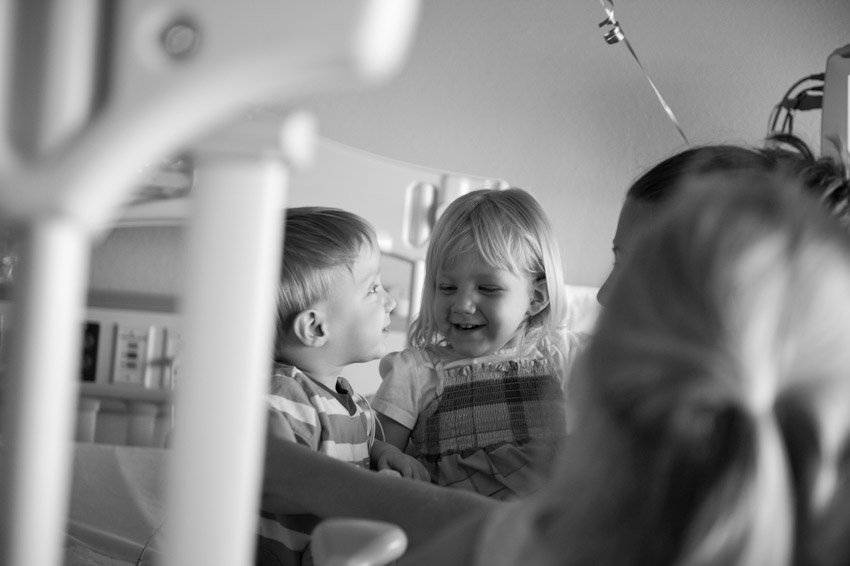 Today Stephanie's pastor stopped in today too and at the end of his visit he read a verse and said a prayer. Hearing his thoughts today reminded me that surely we'll do our best to do more praying and find a way to stop worrying. It's so easy when things are challenging to worry about so much and think about all the "what if's". Seeing his smile today makes me have faith that soon he'll be home. Keep smiling Tate…and we'll all keep praying. Surely there's a power in prayer.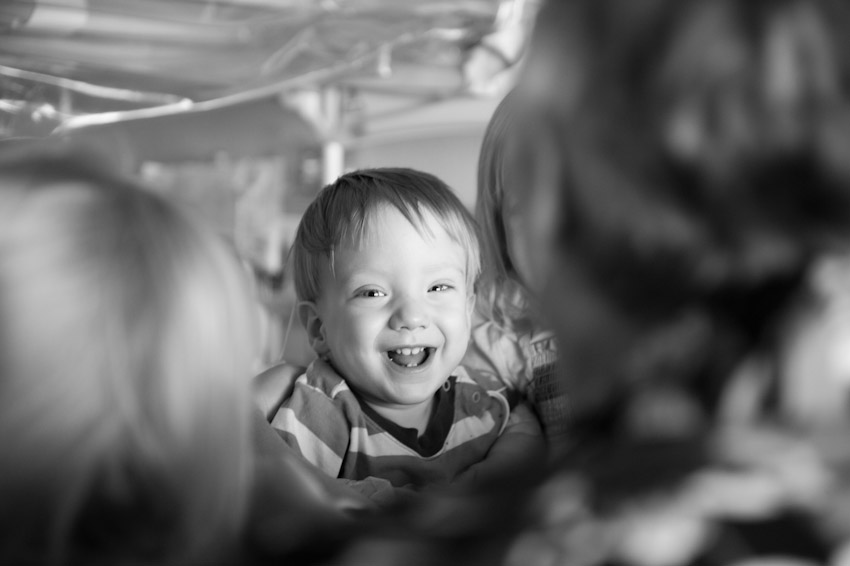 This little guy really was drawn to my camera today…and super cute. You can see his EVD behind him in this photo.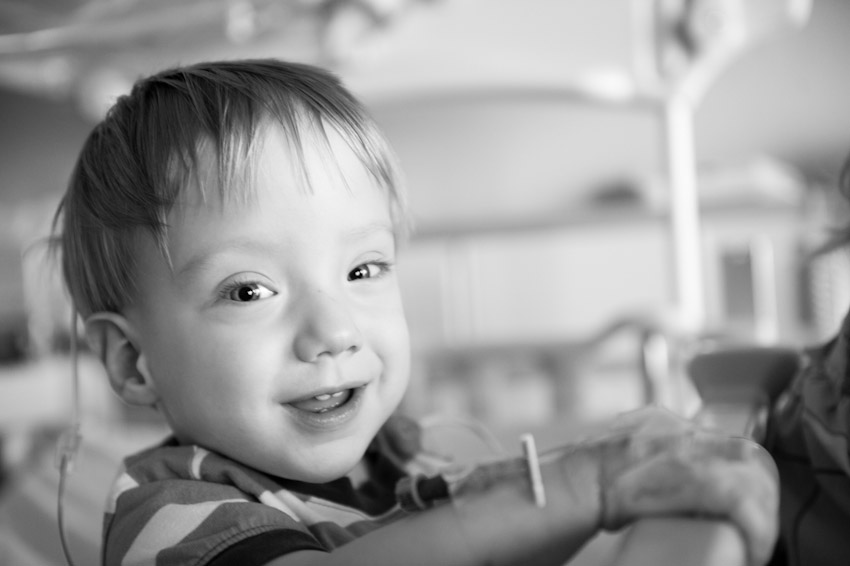 Just before I had left Tate fell asleep…rest surely is something that will help him get better. I adored capturing these final moments…when he was at peace and dreaming sweet thoughts.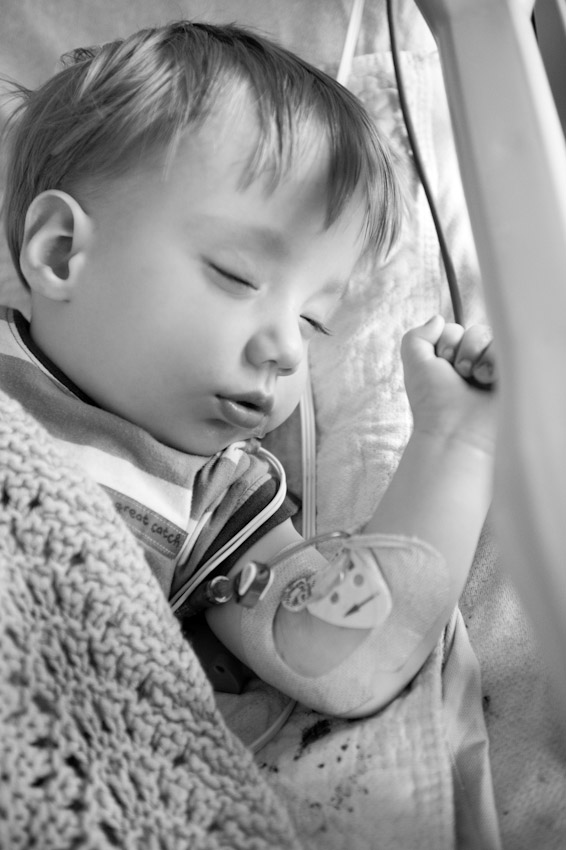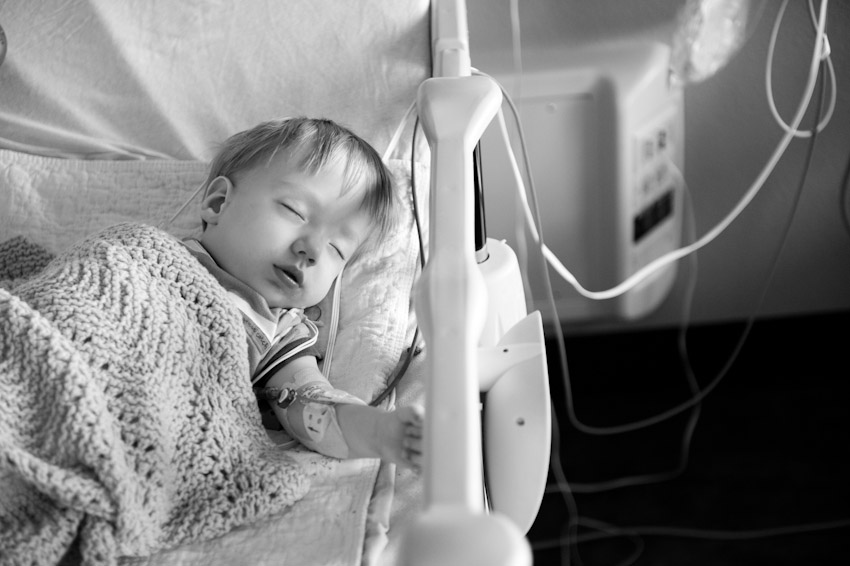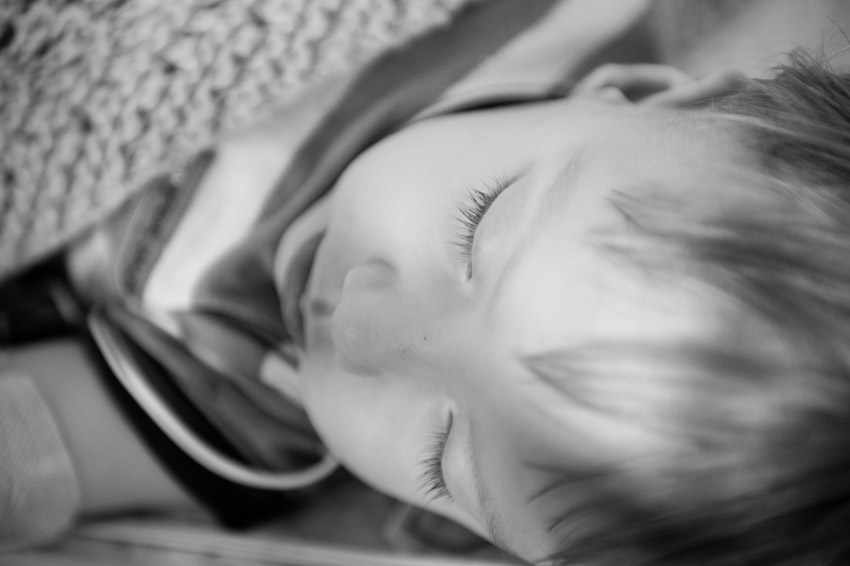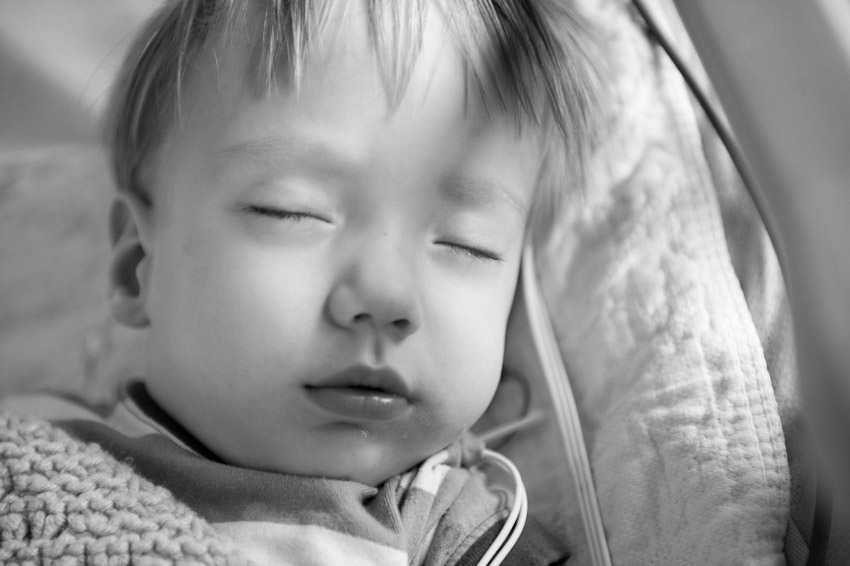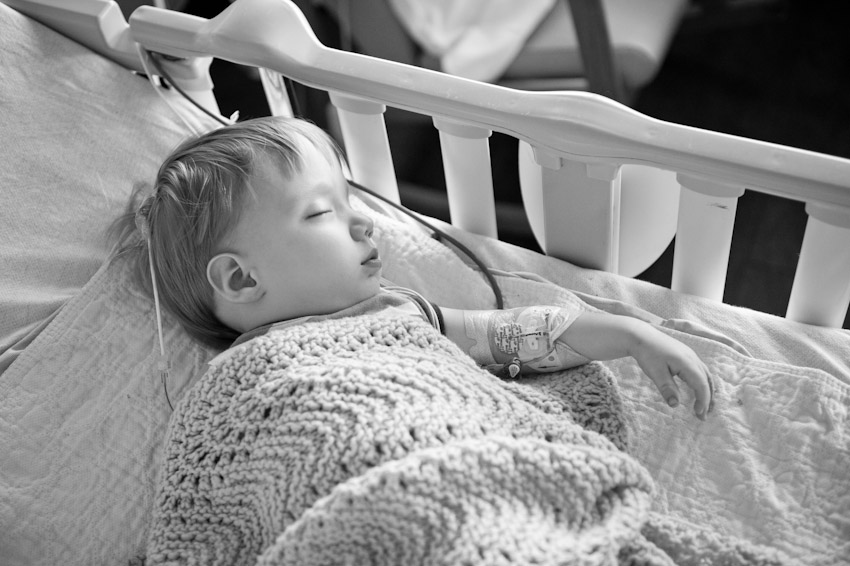 Stephanie & Gary my heart goes out to you all. We've been there going through nearly the same as you are now…I remember it like it was yesterday. Hold onto your faith. The Big Man surely will ensure you are embraced through these trying moments. Know you are surrounded by support and love and we'll all continue to pray that you all are home very soon.
p.s. I sure hope those Yum Yum cupcakes hold your little guy over a few more days.