Last month you may recall that I photographed the Wright twins for their newborn photos. After spending a few hours with Shelby photographing her babies I returned home and finished their photos and we agreed that though those babies sure are absolutely adorable…they needed photos with their little ones too. Something tells me that when you have twins that time flies by twice as fast and that you might be twice as busy so I am glad we were able to take the time to meet to take these photos. Moments pass entirely too quickly and I think its easy for us to all to allow time to escape us without taking many photos to help us capture the memories.  Even photographers are guilty of this…though we may capture our children and loved ones around us it's easy for us to stay on the opposite side of the camera.
We took a trip out to Melbourne Beach and arrived early enough to even attempt a shot of the babies on the beach. We realized light was going to quickly escape us but we agreed we wanted to at least attempt a shot with the babies on the beach and that we'd let them decide to tell us if they wanted to be in a photo like this. Shelby and I worked together positioning the babies and once we got them close to in position I let Shelby work with Carter who wasn't quite as sleepy as his sister Hannah. When we took this photo they were just over a month old so we knew they might require a little more work but still wanted to give it a shot.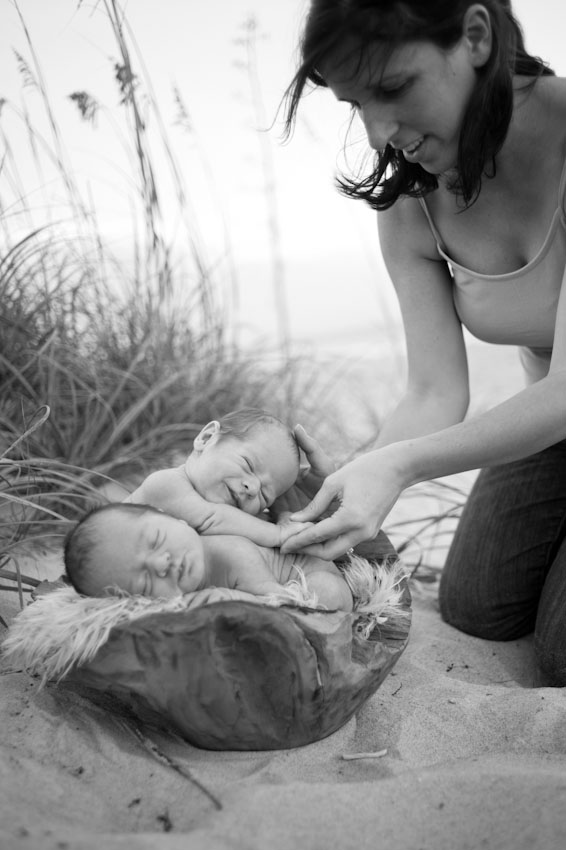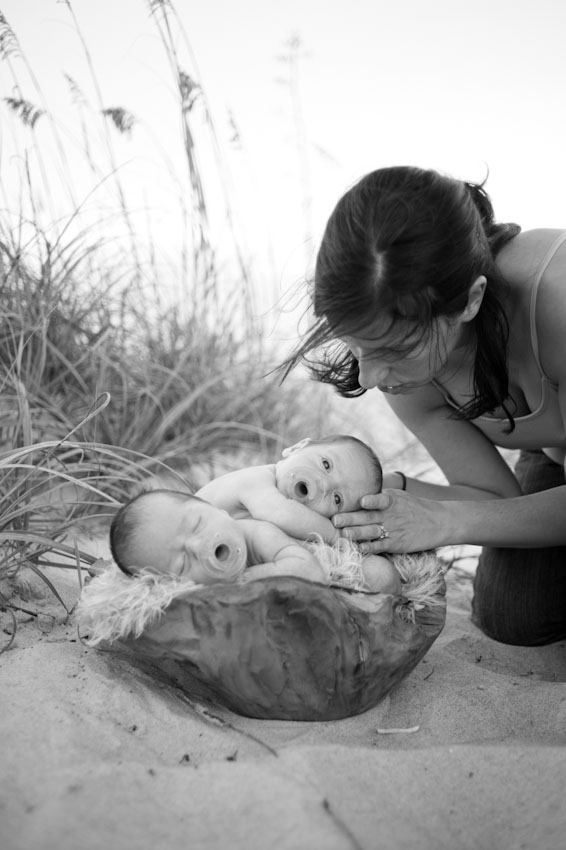 Yes, I have to admit sometimes the behind the scenes shots are the ones that are my favorite…they capture the real moments that just sort of happen. This little guy was so alert and really had no desire to sleep for us.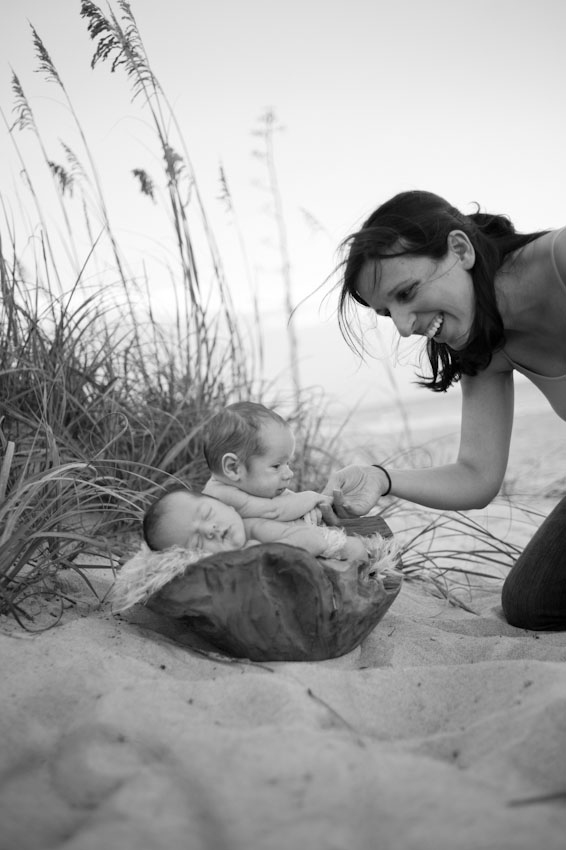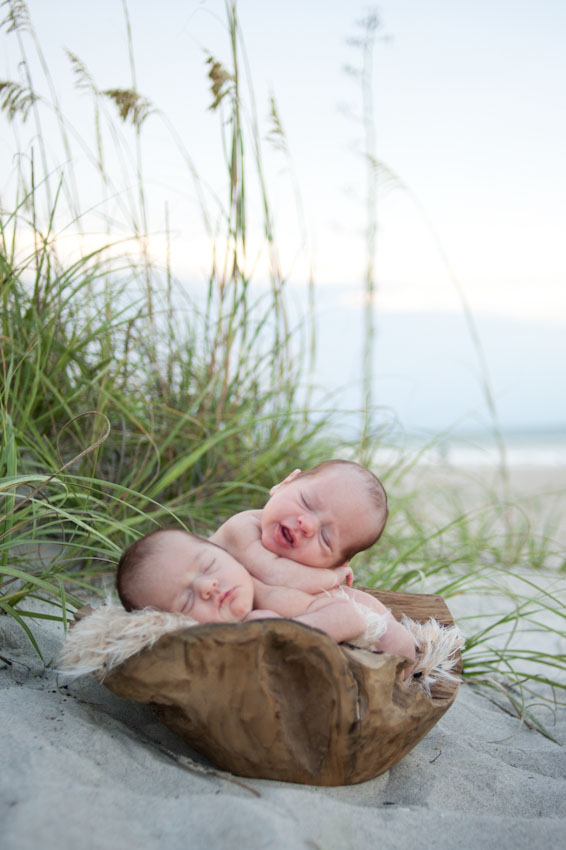 Hannah was just so sweet to us on the beach…she was quite content hanging out in that bowl snoozing near the ocean.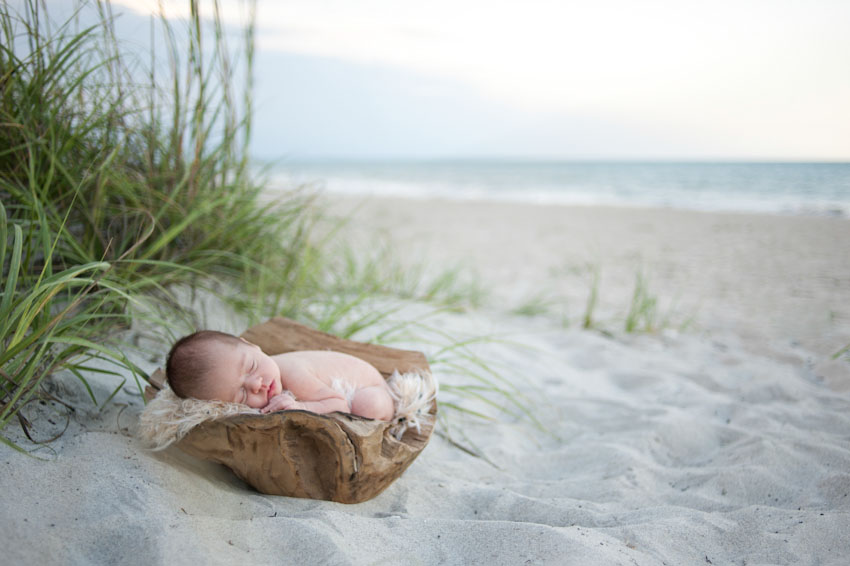 The rest of the moments were priceless memories that I enjoyed capturing of Shelby & Jason with their babies. There's no doubt that they've been blessed with two adorable little ones who are so loved.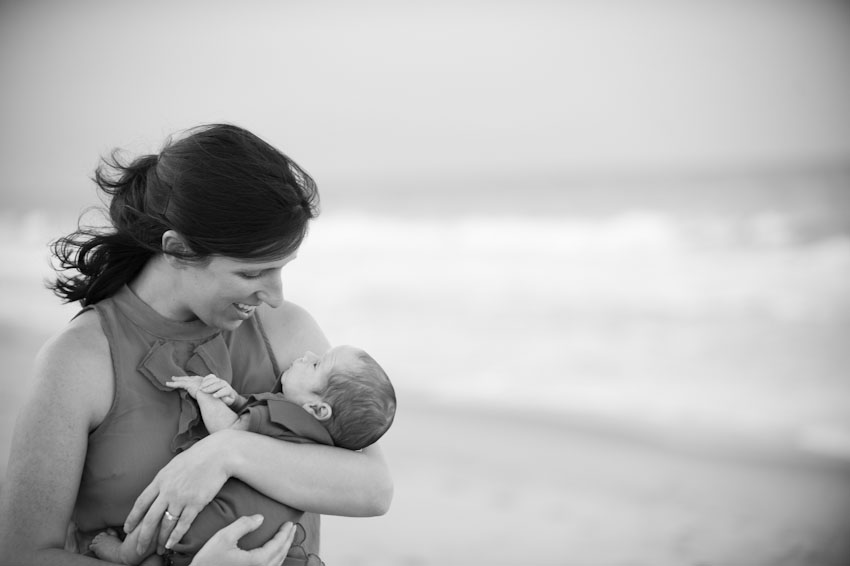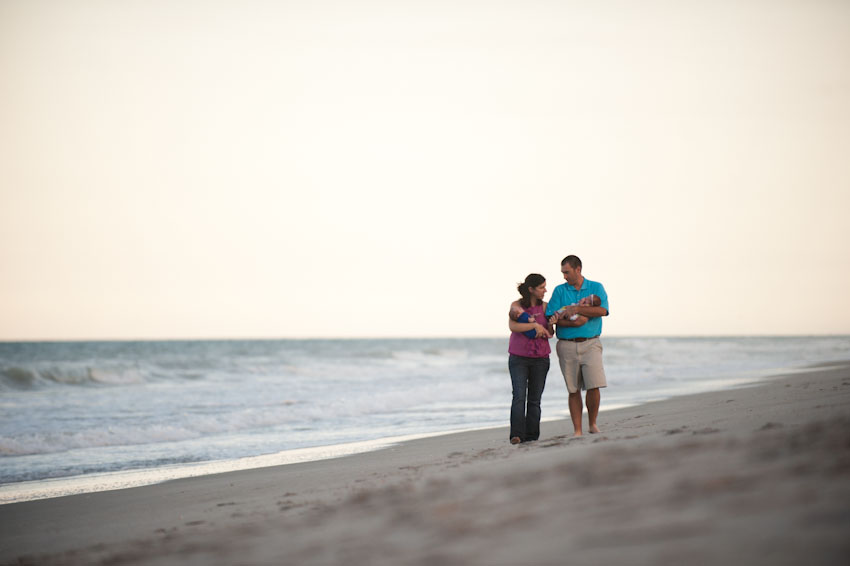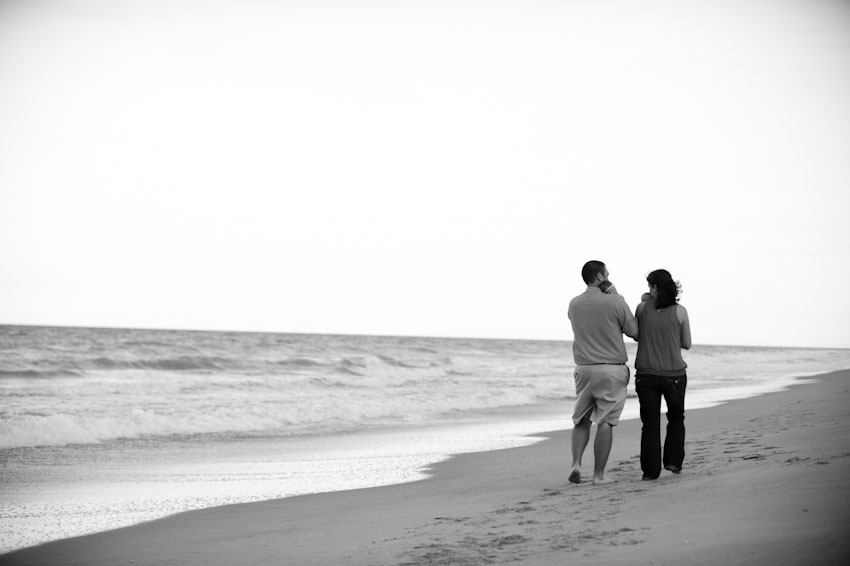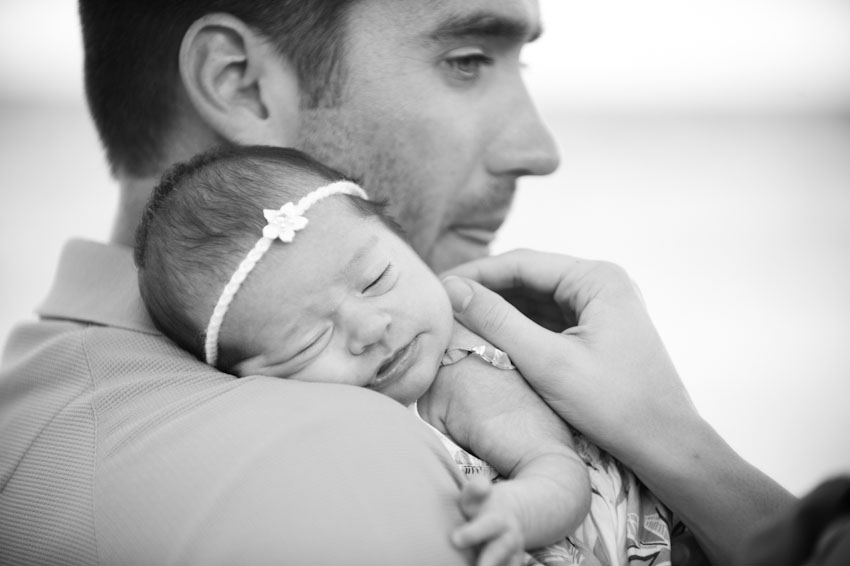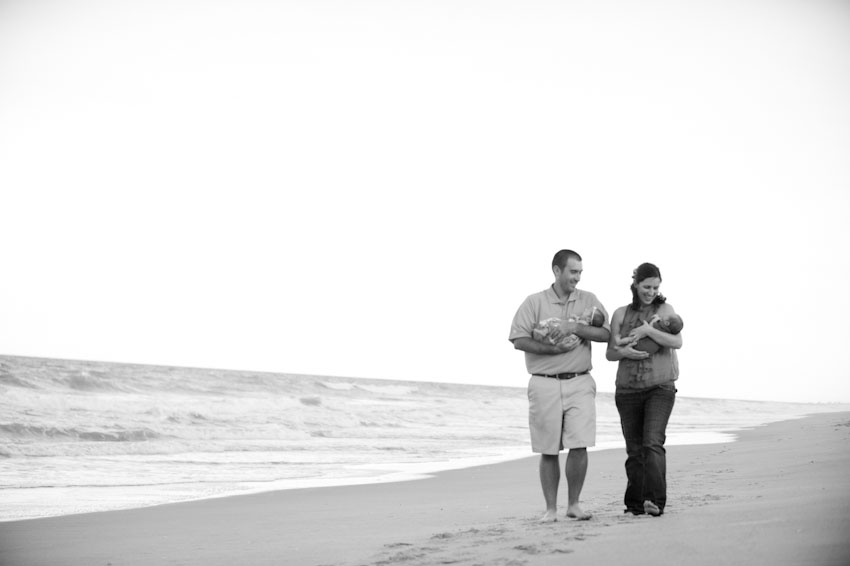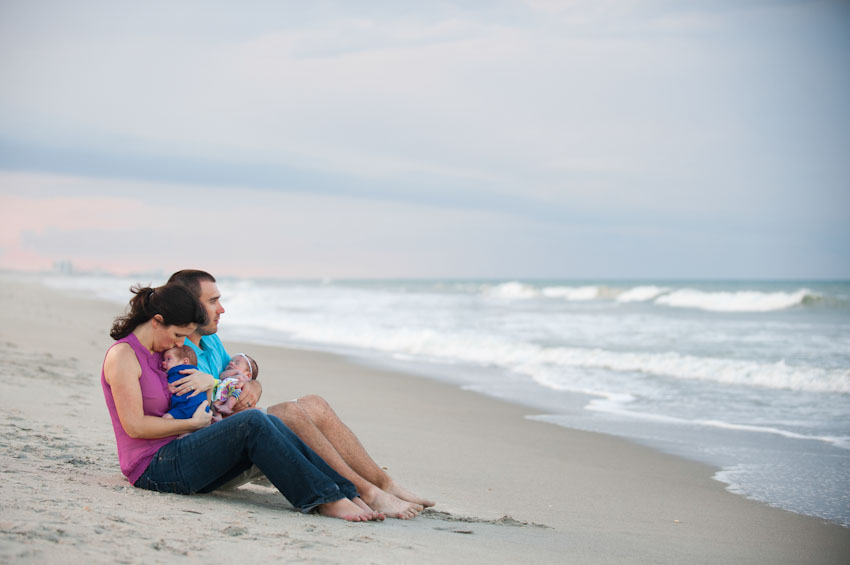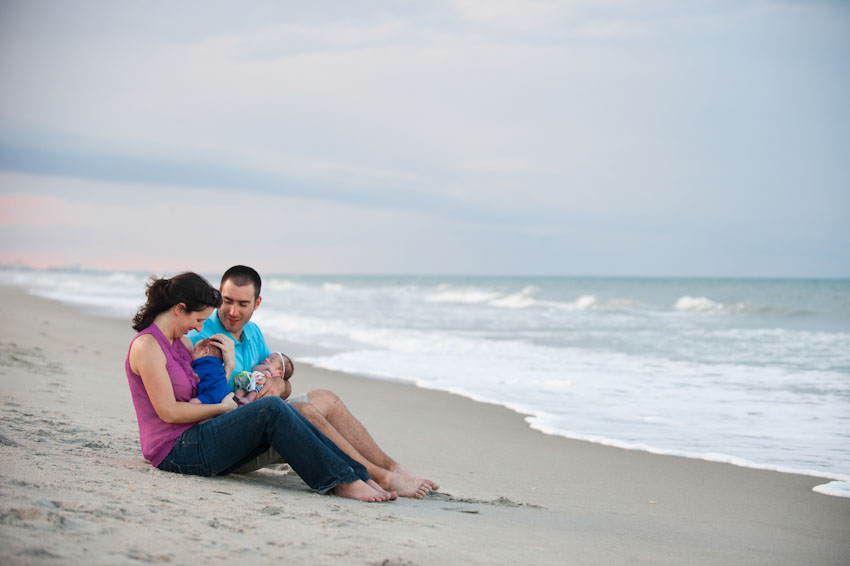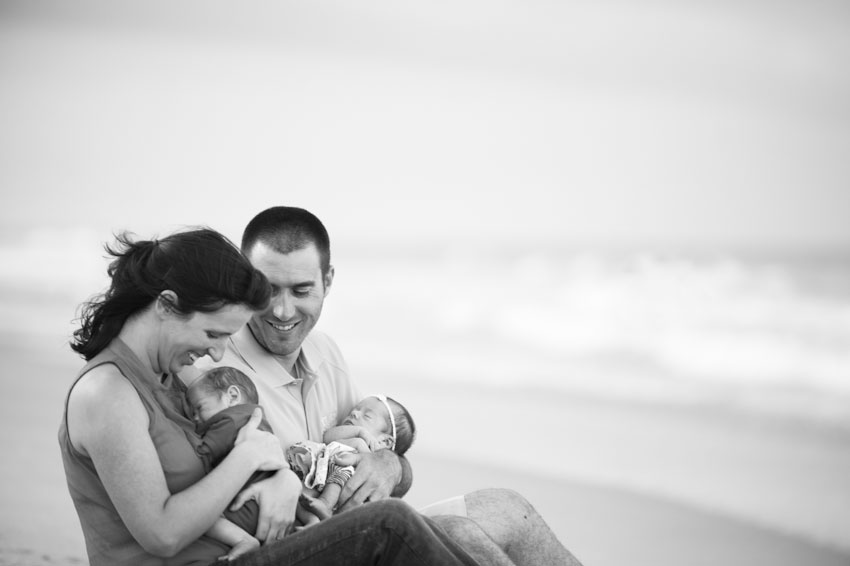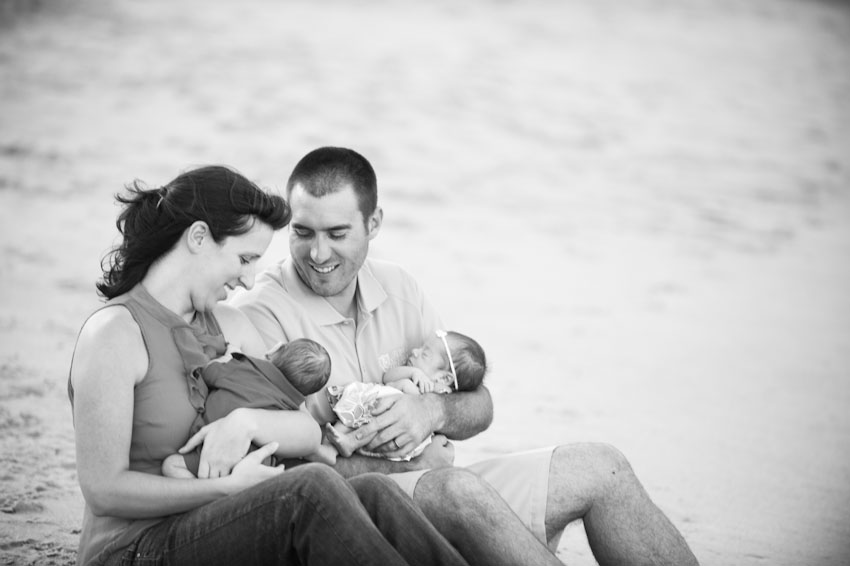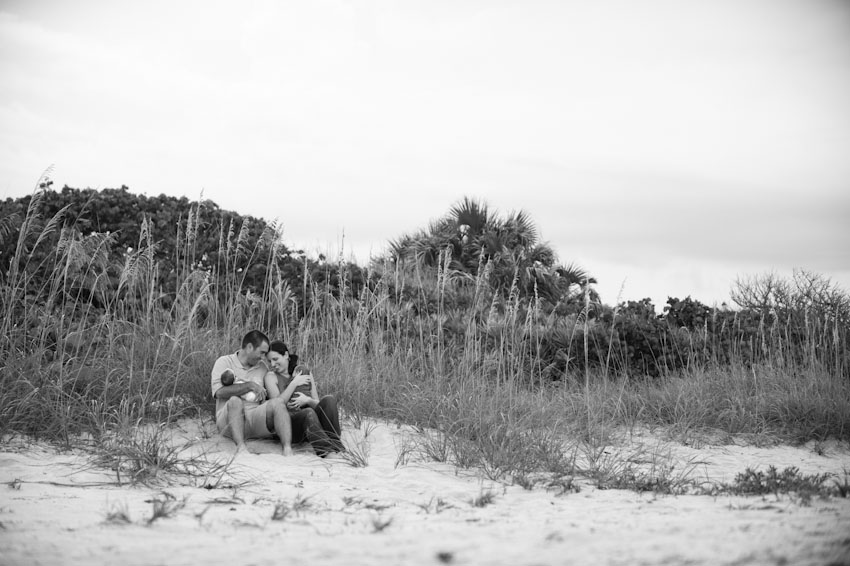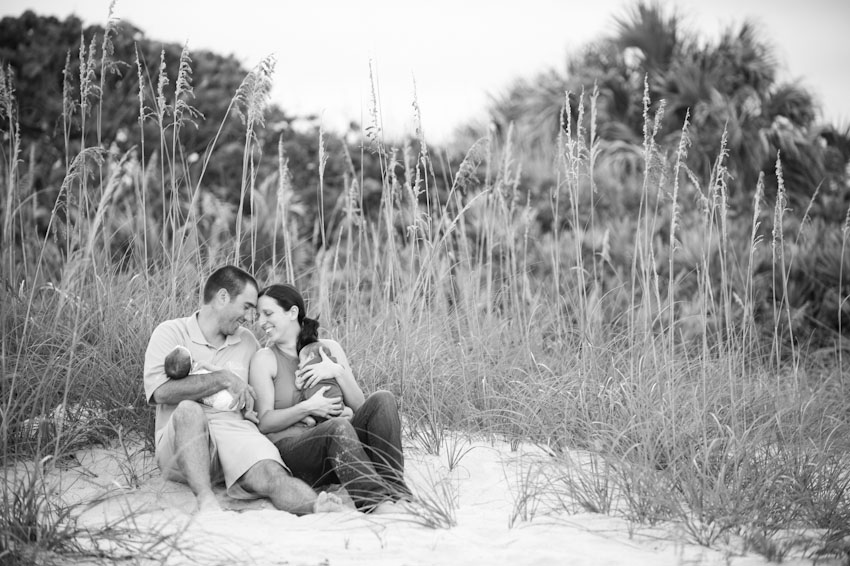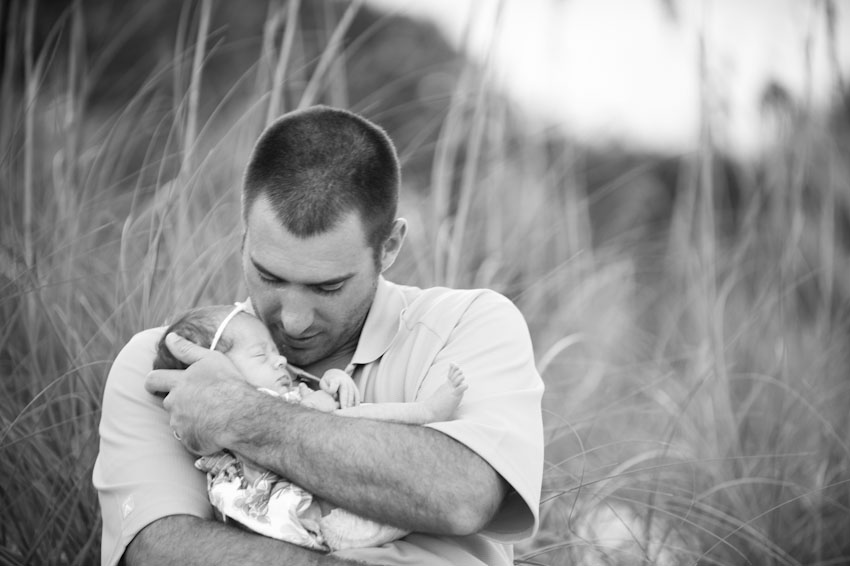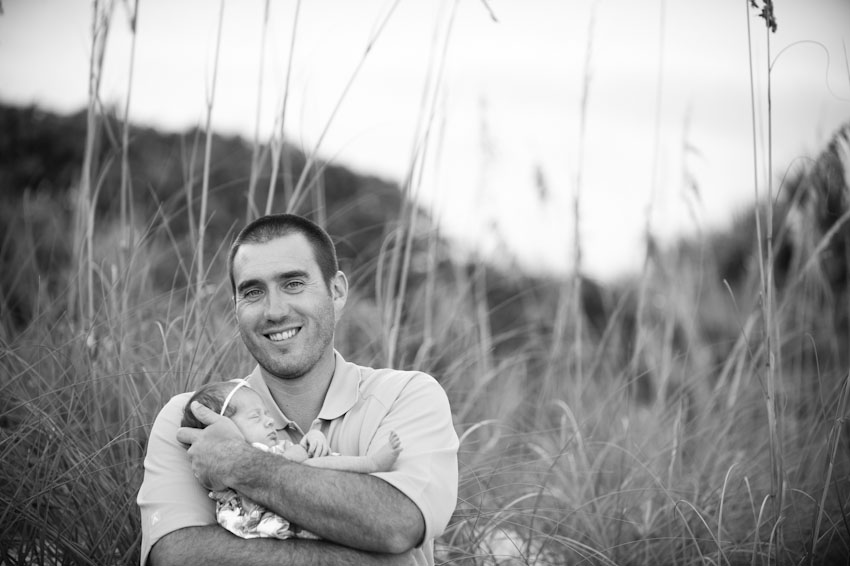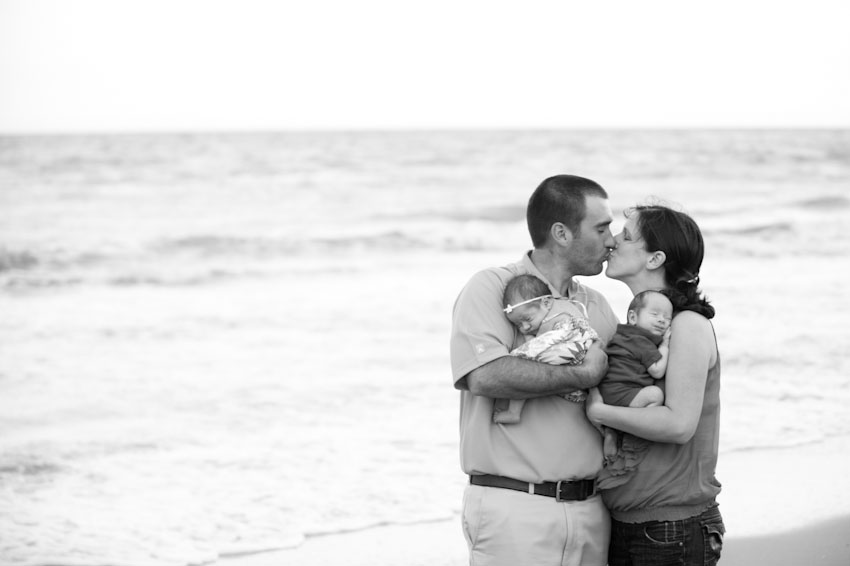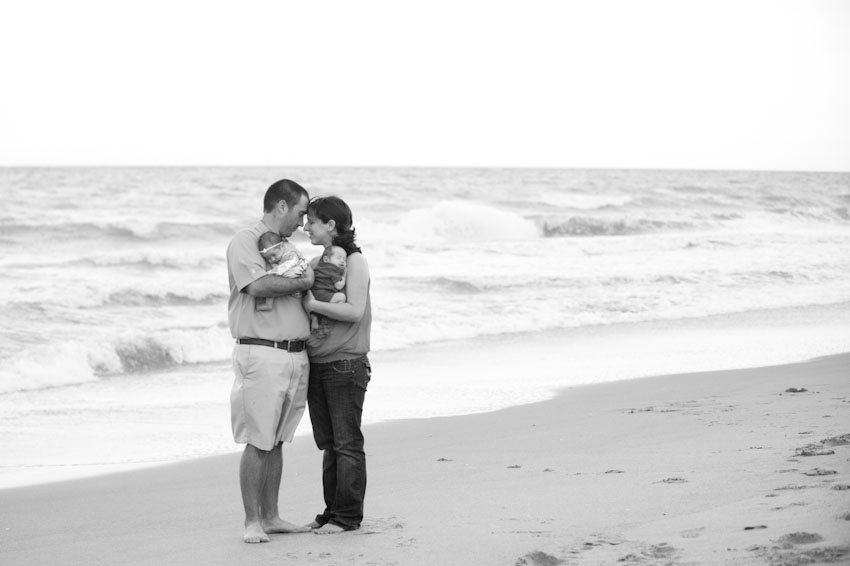 Best wishes Shelby & Jason…I look forward to watching the twins grow!