"Consider it pure joy, my brothers, whenever you face trials of many kinds, because you know that the testing of your faith develops perseverance. Perseverance must finish its work so that you may be mature and complete, not lacking anything. If any of you lacks wisdom, he should ask God, who gives generously to all without finding fault, and it will be given to him. But when he asks, he must believe and not doubt…" ~James 1:2-6
The last year has flown by. It seems like it was just yesterday when I got to see Chance for the very first time…yes, this was the first time I saw Chance last year just minutes after he was born in a photo Jason had taken of him. I saw him for only a few brief moments that day as he was brought to the NICU and underwent back closure surgery due to his spina bifida. I swear I stared at this photo most of the day he was born…so nervous, anxious, proud…and feeling so incredibly blessed. A year ago I didn't quite know just how blessed our family would be.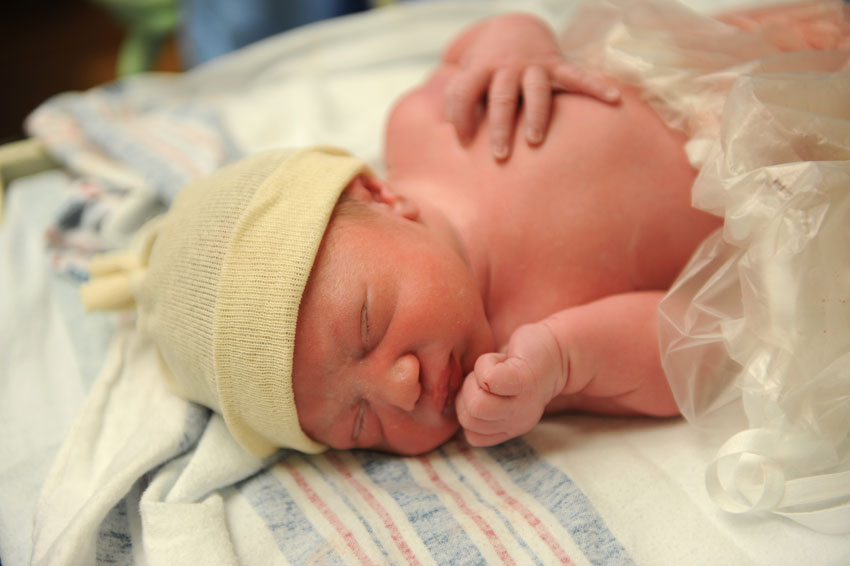 My sweet baby boy is now one. Just before and after he was born I recall being scared of all the things that might happen and though it's been a rollercoaster of a year…it has still been so amazing. Yes, my baby boy…he's pretty darn amazing.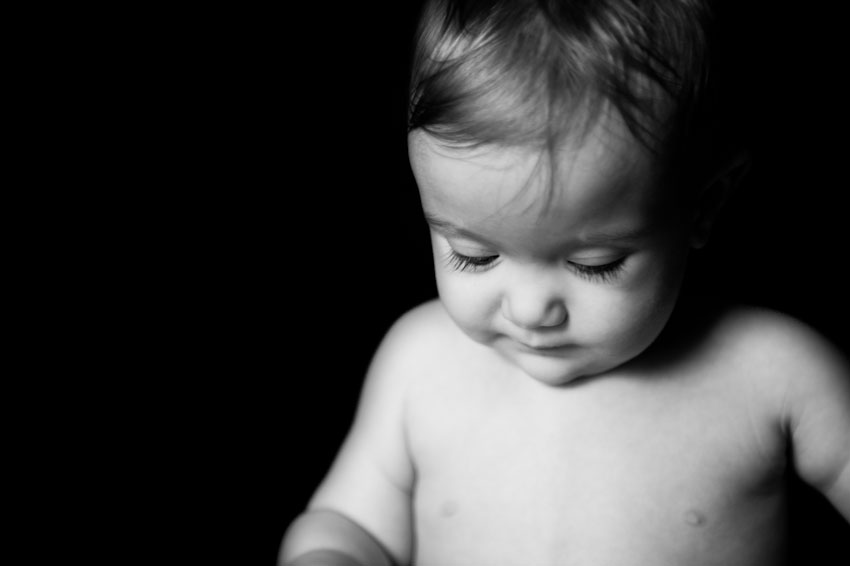 A year ago I knew he'd have to have at least one surgery…the day he was born in order to correct the opening in his back. I knew it'd even be possible that he might need a second surgery for a shunt to treat his hydrocephalus. A year ago I never once thought my baby boy would have went through 11 surgeries. Yes, this year has been a little surreal at times…but this kid amazes me. He's been through so much and his spirit still shines through making us all smile. It's hard to believe a baby that's spent more than a month of his first year of life could still be this silly and full of smiles…but he is one of the happiest babies ever.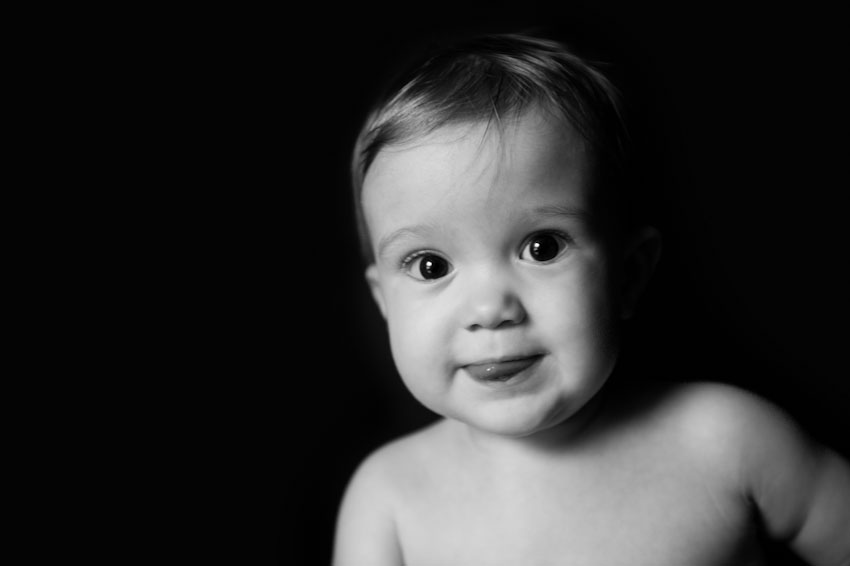 Let's be honest…I'm a bit of a perfectionist…so having a child born a little "imperfect" was not something easy for me to accept. As a newborn photographer I spent so much time before conceiving him and all those months waiting to have him just wishing and dreaming of all those "perfect" newborn moments that I've been able to capture for so many other families. One of the toughest parts in having Chance born with spina bifida was knowing his first few weeks of life would be uncertain. I recall asking his doctor how long he'd be in the NICU and prayed he'd be out in record time. I was told if we were lucky maybe 5-7 days but it took nearly 3 weeks before we got to take him home. Yes, his entire "newborn" window of time to photograph him he spent in the NICU. One of the best things that has happened to me as a newborn photographer was having Chance – he taught me so much more and helped me push myself further in hopes of capturing some "newborn" moments at home with my baby boy.
When he was just 5 weeks old I managed to capture some of my favorite photos of him in his bowl. I've photographed him several times in this bowl this past year…including a week or two ago. My how my baby boy has grown in one year.

My once sleepy curly baby boy has become such a happy silly little boy.

I recall in the first six weeks after he was born being so worried about his back. It took so long to heal. Some might think of that scar or spina bifida as I once did…when i received the diagnosis it felt like it was the worst thing in the world to know he'd be born with this birth defect. But you can't tell me this baby boy isn't beautiful…and amazing. In one year he's proven it…and it's touching to know this sweet little soul has touched the hearts of so many.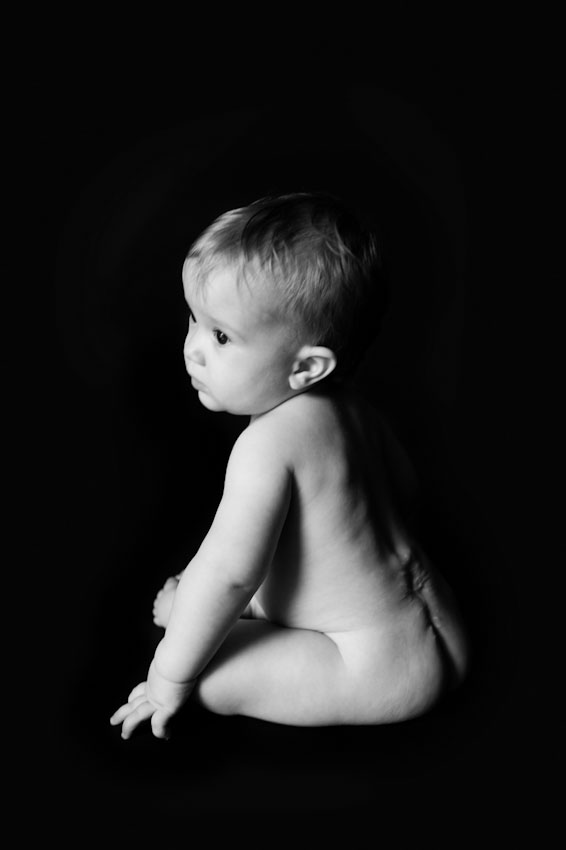 Yes, Chance is loved and we are blessed. God blesses in ways we once never imagined – I still recall the days when we didn't know how we'd make it through so much and now it all seems to just be a part of this journey our family is on. We now can't imagine life without this little guy.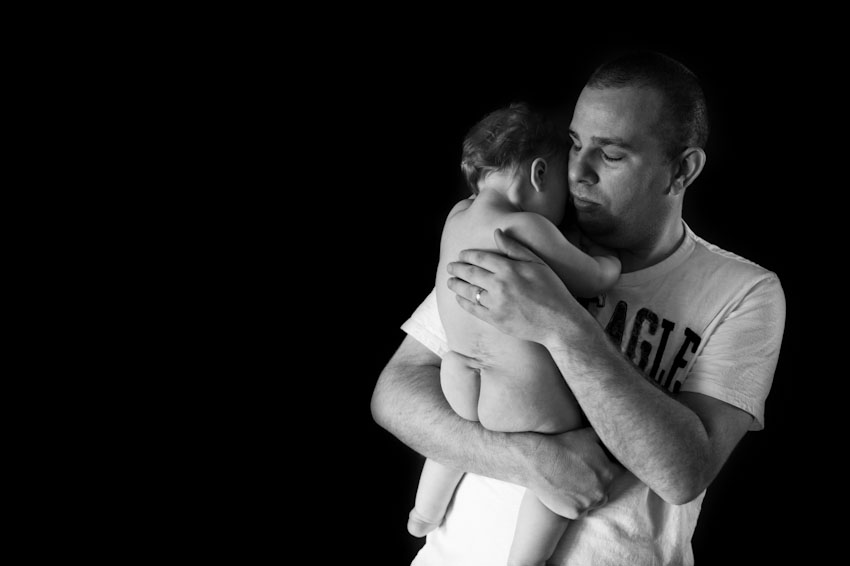 Knowing Chance's birthday was coming up I took a little time the last week or two to photograph moments with him. Partly for his birthday party invitations but also knowing at some point I'd feel like writing once his birthday rolled around. He just recently started sitting on his own. At times he still requires a little support but we're quite proud to see just how much progress he's made.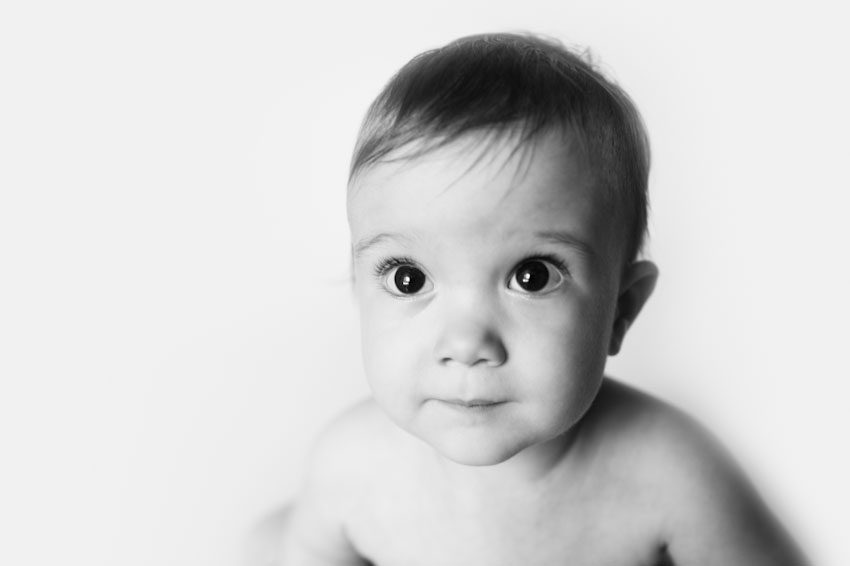 I recall telling his physical therapist how I prayed he'd be strong and stable enough to sit on his own for just a short period of time for "the" photo for his invitations. I'm sure years from now he may not be too fond of this shot I took of him but it's one of the most memorable photos I've taken of him in his first year…it helps symbolize just how much he's endured this year…and how his spirit just keeps shining through.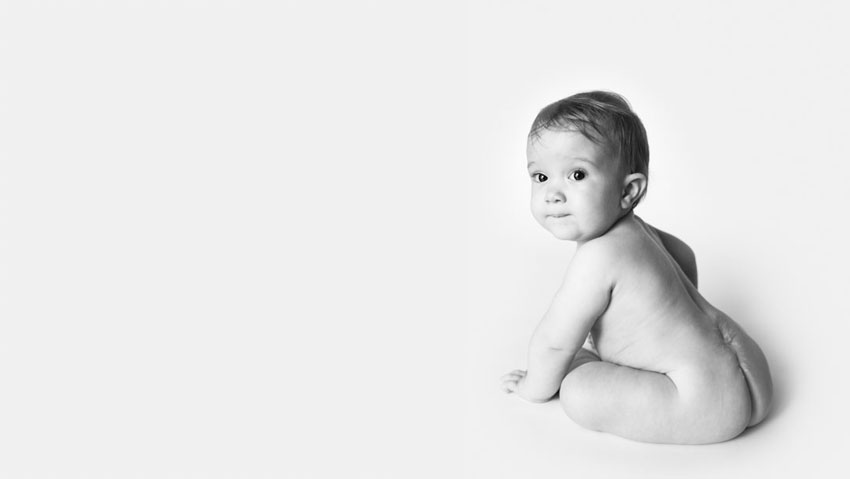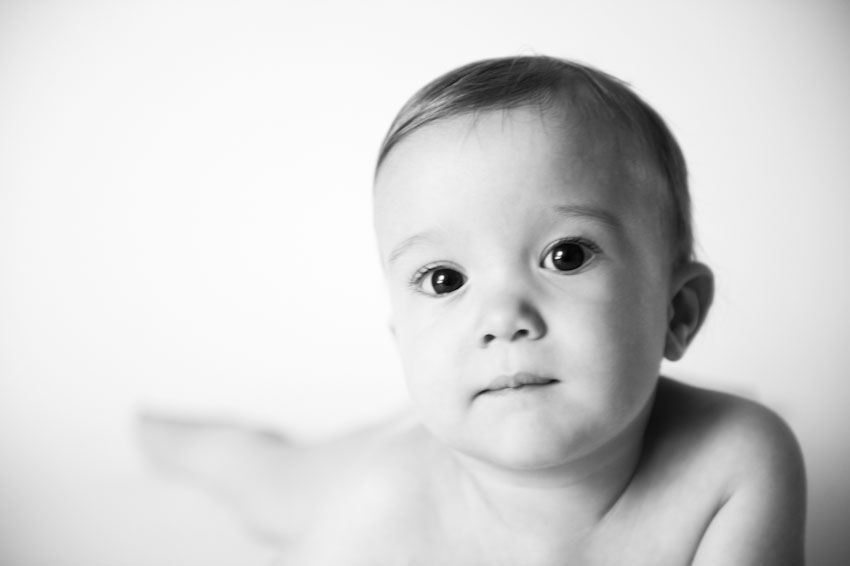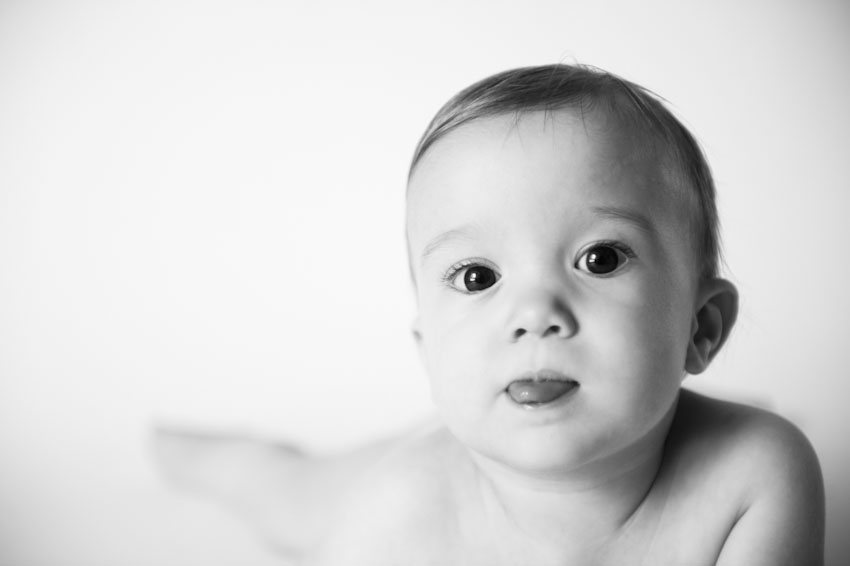 A few times this year Hope has told Chance she was sorry…because much like my other children…he'd be tortured by my camera. Thankfully he's too young to complain about photos. Someday I know they'll be thankful I took so many.
Last week I took the kids out for a few photos together. One of the most rewarding parts of the last year has been seeing just how much my kids have grown…together. Though they have moments like all children where they bicker and antagonize one another they sure do have an amazing bond and Chance has helped pull them together.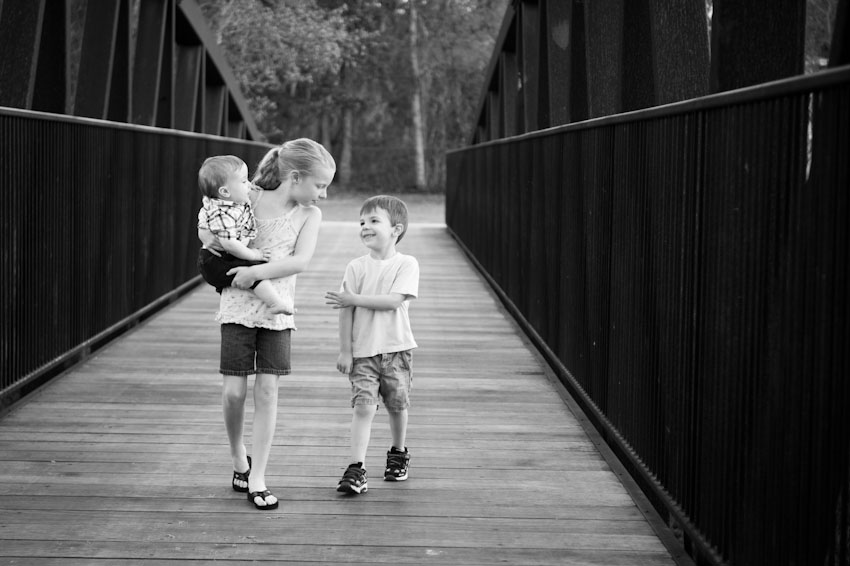 Thanks to Chance our children are more caring, understanding, and compassionate. They've watched their baby brother go through so much that though at times they have been worried…they have since become almost like little protectors of their baby brother. Hope (a.k.a. self proclaimed future neurosurgeon) is often times compulsively checking his soft spot as she and Jaylen both worry about his shunt any time he gets fussy. I promise I didn't stage this moment of her compulsive habits…she really does check it that often.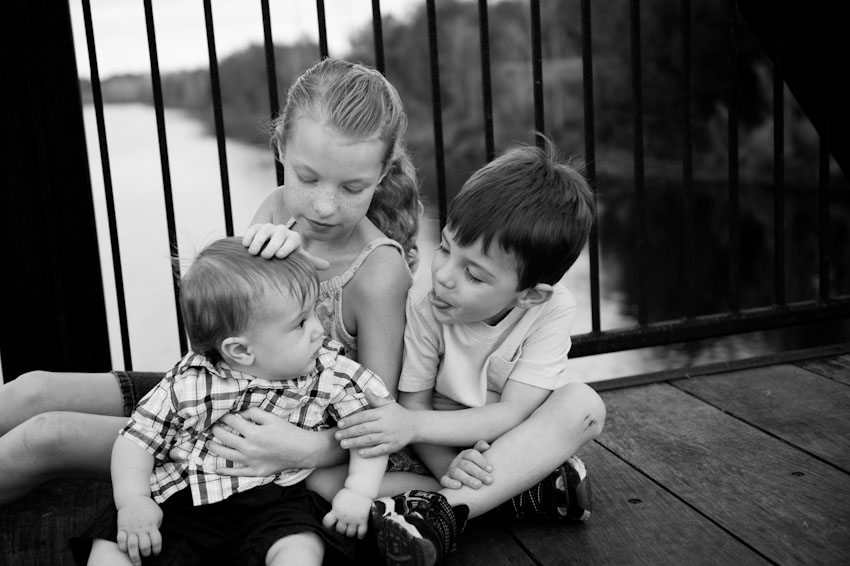 There was a time I didn't know how in the world I'd live life with 3 children. Now I couldn't imagine life any other way.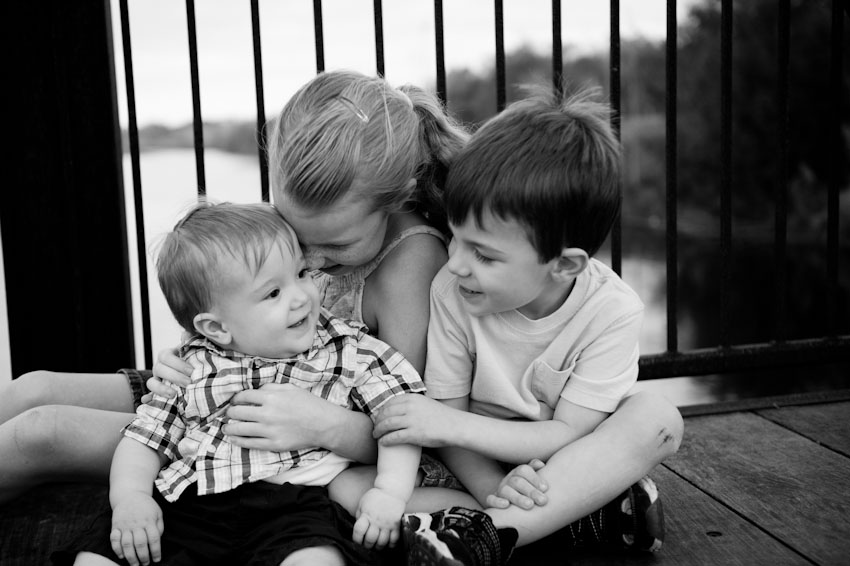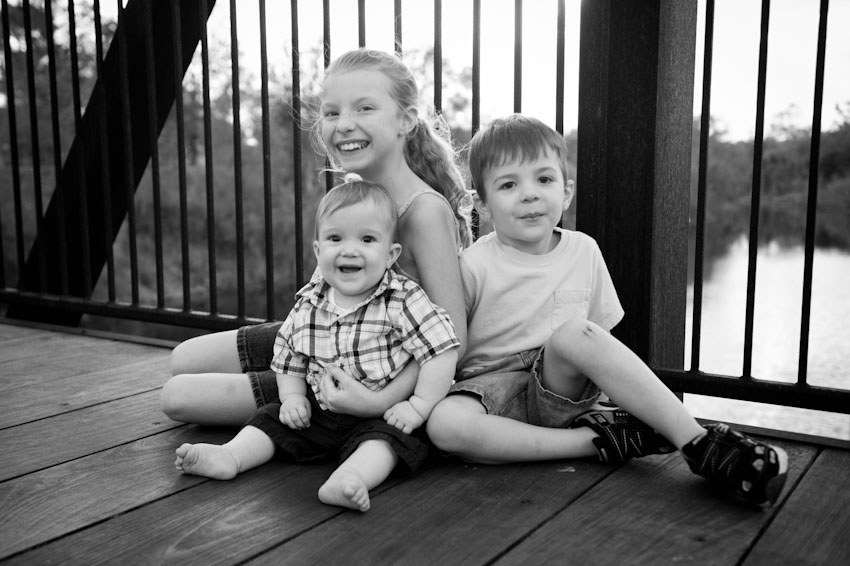 Chance has the best big brother. The sure do love each other. I'm sure it won't be long before Chance begins to get Jaylen back for all those times he's squeezed his little nose this year.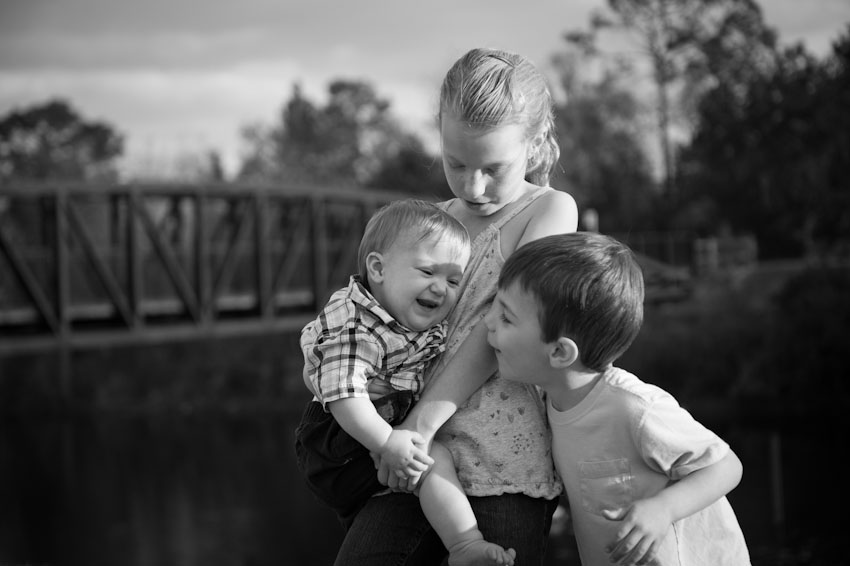 Chance has become a lot more curious lately. I'm sure it's only a matter of time before he's into everything.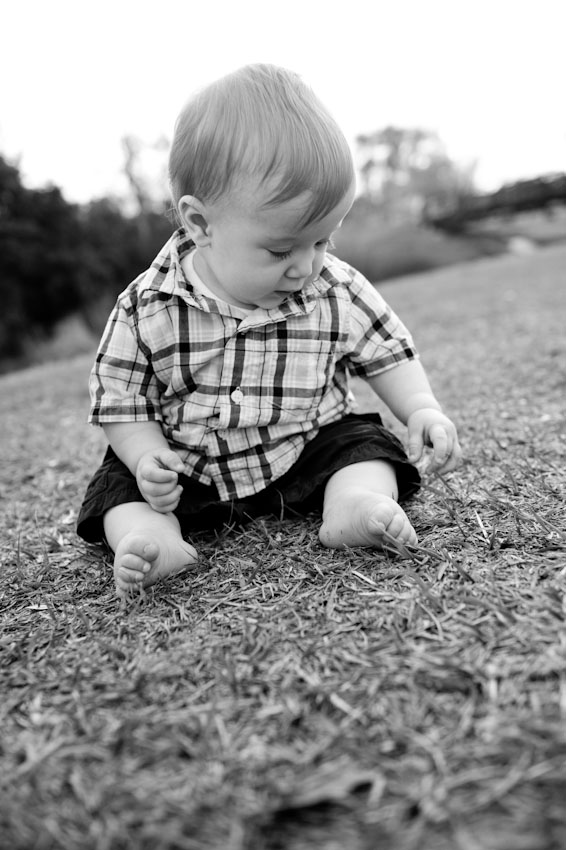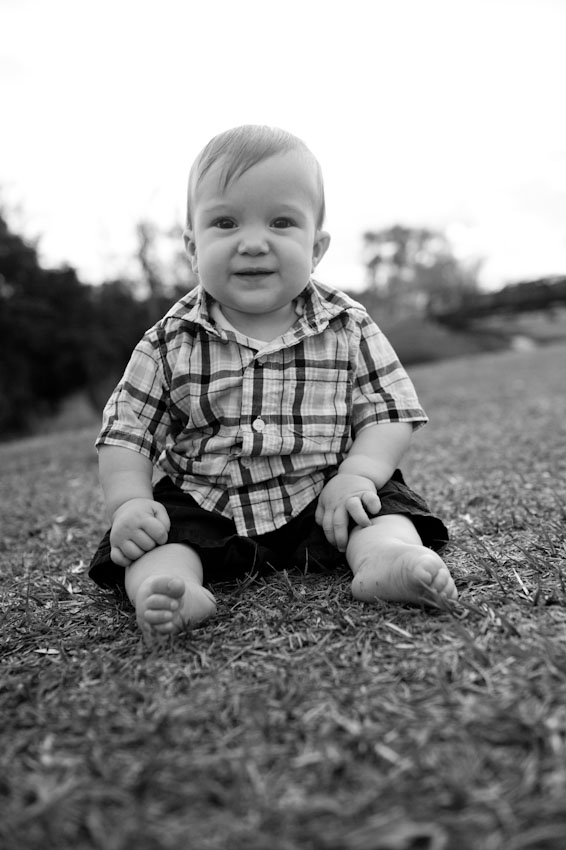 Yes, Chance…a year ago I only got to spend just a few brief moments with you but we've since endured so much together. You've officially become a "Momma's boy" and love for me to hold you close…and I'll enjoy every minute of it no matter how tough things.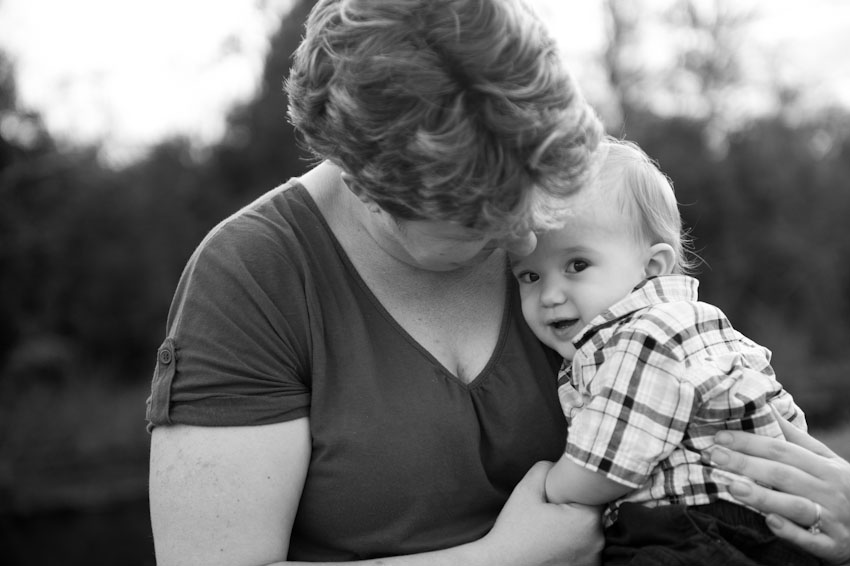 Chance you've become quite the little character lately…you sure are a big fan of your handy manny tools.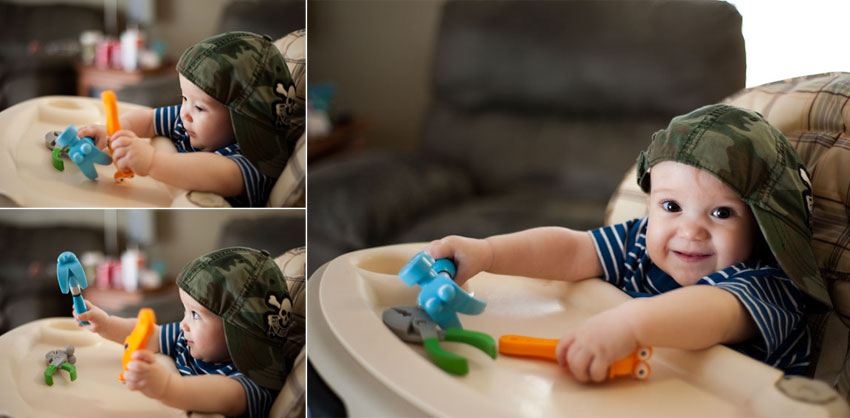 Today Chance turned one. We'll be holding a birthday party soon but had to make sure we still celebrated today with our baby boy. I picked up cupcakes from The Yum Yum Cupcake truck for Chance to enjoy on his first birthday. Besides the fact that I only wanted nothing but the best for my baby boy…I wanted to be sure I supported a group that has been pretty amazing to us. Back in the fall you may recall that they held a fundraiser at one of their food truck gatherings here in Orlando and in doing so they raised funds for the Spina bifida association of central Florida. They not only helped raise funds but they helped brings a large group of people together to support a great cause. So we celebrated today with one of their tasty cupcakes.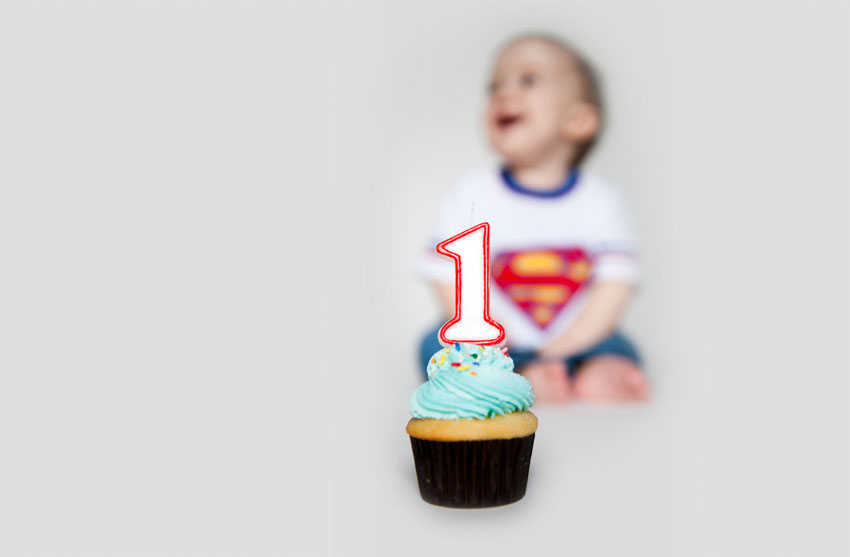 This was Chance's first ever cupcake. And boy was it yummy!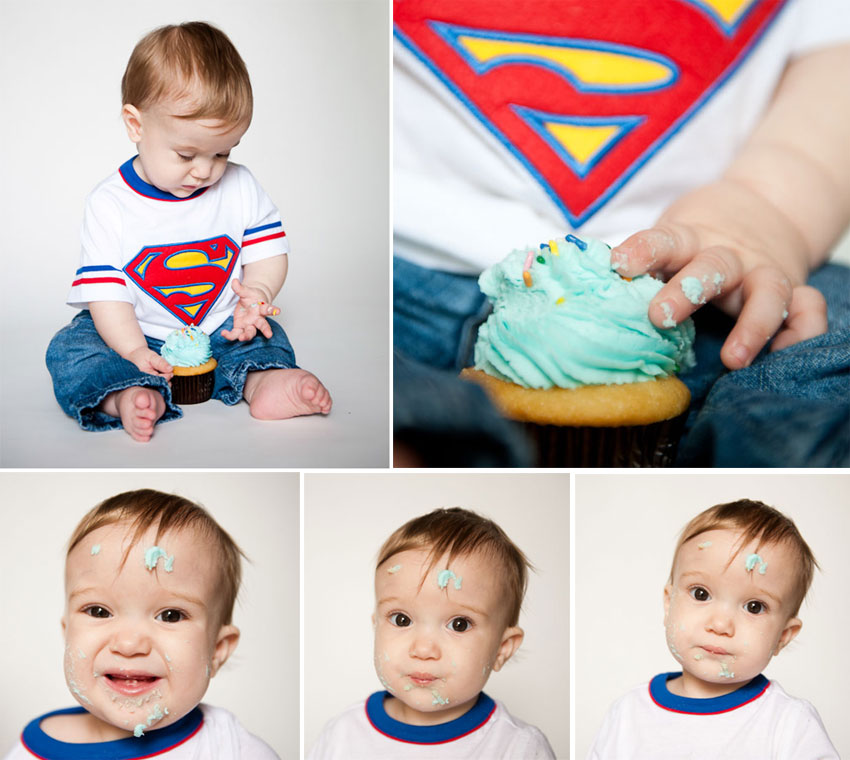 He still isn't feeding himself so his big sister enjoyed helping him eat his cupcake. She said he had to get messy…so she enjoyed smashing his sweet little face with the cupcake. Chance was far more interested in devouring the cupcake.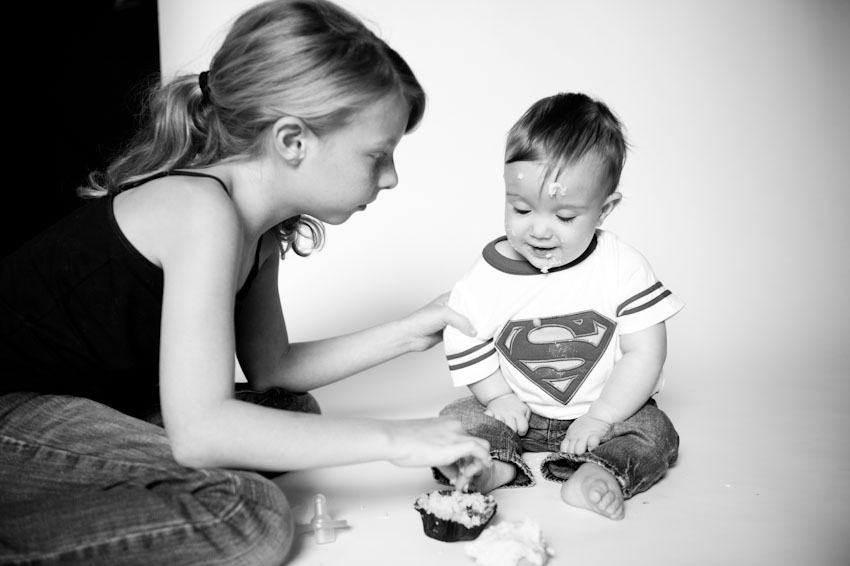 He enjoyed every bite.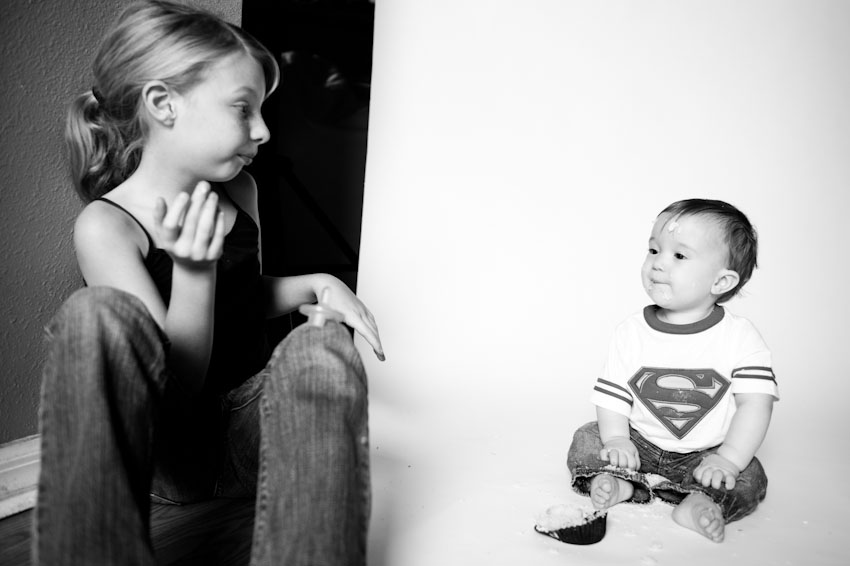 Give us a little time…I bet we might having him saying "yum yum" this year. He did say "gooo" a few times…which sure did seem like he was telling us that his cupcake was "good".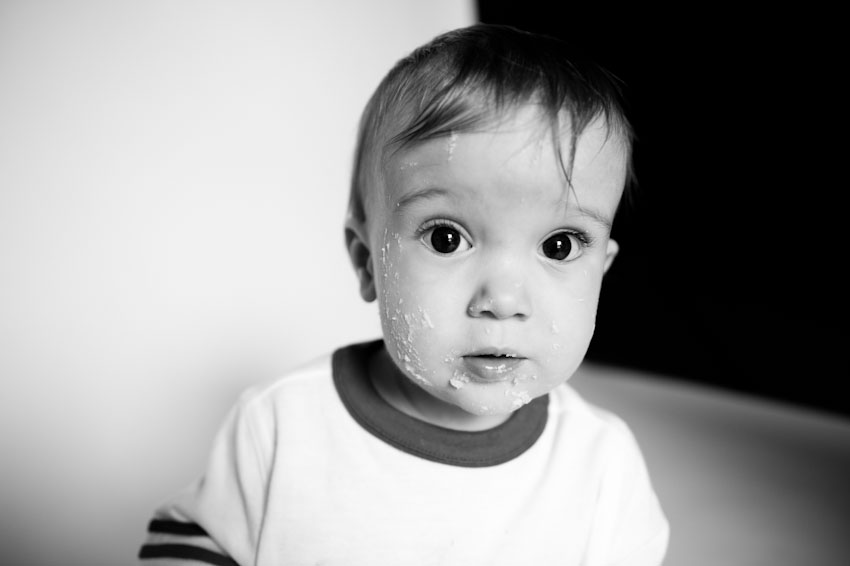 Yes, my baby boy devoured the cupcake…all that was left was crumbs. Good job birthday boy…
As I wrap up this long winded birthday post I can't help but type a few more thoughts as I reflect on this first year with my baby boy…yes, notes more for me to remember these moments years from now.
Chance has spent more than a month of his first year of life in the hospital. 18 of those days were spent in the NICU.
Chance has underwent 11 surgeries. 8 of his surgeries were shunt related. We were told shunts malfunction 50% of the time…we'd love to have the shunt that fell in the 50% of shunts that don't malfunction category.
Now that Chance's birthday has approached we can officially proclaim another victory. As of yesterday we've reached another record…He got out of the hospital after the first week of October and hasn't been admitted since. That's a new record for my baby boy…about 4 1/2 months.
Chance has a few nicknames…he's been known to be called Chance, Chance Matthew, Super Chance, Chancinator, Chancey pants, Chancey Chance, boo, and boogie.
We're convinced this kid may have super powers after seeing him go through so much…or perhaps its because he's helped do so much for the spina bifida community since before he was born. I never once thought I'd have people thank my child for having spina bifida…yes, almost like him being born with it has been a blessing. To some that may not make sense…but I "get" it…this little boy of ours is here for a reason and it's been amazing to see the impact he's made on so many others.
I adore seeing my baby boy getting to be more mobile. He's begun sitting. He's begun scooting and low crawling…yes, better than some soldiers I know. He's beginning to get himself into a crawling stance and it's only a matter of time before he shows us just how much he's capable of. I often times have people ask me "will he be able to walk?" and every time I hear that question my heart drops because I don't know how to answer it. I think he's going to be able to walk…he can move his legs, feet, and toes. But his leg strength is noticeably weaker and so now we've got him in physical therapy working to build his strength. Yes, I dream of the day that I can proudly say my baby boy can walk…that he can do some of those things that some thought he might never do.
Thanks again to everyone for your support and encouragement this past year. We are blessed far more than we ever thought we'd be.
Happy birthday baby boy.