"Spina Bifida shouldn't be something scary, sad, foreign, or feared as one would fear a death sentence. And yet every parent who is hears "I'm so sorry -there is something wrong – your baby has Spina Bifida" feels those things. Every pregnant mother who is left with the decision on whether or not to terminate her pregnancy based on a horrifying description of the "poor quality of life" their child will have – feels those things. And it's not only because we are overwhelmed with a diagnosis we didn't expect – it's because we are UNAWARE. We are uneducated, unprepared, unaware of what Spina Bifida really is. What it looks like. What it means for our children. What it means for our futures. We overlook what it CAN be because of what we FEAR it to be. Don't let Spina Bifida continue to be like a ghost in the shadows – shine the light on Spina Bifida. Be aware of the research surrounding it, the miracles born with it, the people who live with it, and the many who strive to REDEFINE it." -Joanna Penny
The 1st Annual Walk-N-Roll for Spina bifida in central Florida has passed us by. It rained today. And rained. I prayed it would let up and not interfere with our event but the Big Man had other plans. Yes, the morning started with myself…and many other families thinking that's just our "luck". I recall thinking last night and this morning as I heard the weather would be rainy that surely the Big Man would work miracles and let the weather cooperate at least long enough for us to celebrate all these amazing families who have went through so much being affected by spina bifida. Unfortunately it rained most of the morning…and at times it seemed like buckets of rain were being thrown down on us. I admit it left me feeling a little heartbroken, especially knowing how many of us poured our hearts into making this event a success in it's first year. It felt like the Big Man was crying on us all.
But the rain didn't stop us. There were many tents set up around the field where the walk was taking place. Most of us hung out around our tents or under umbrellas and waited for the rain to let up. I'm sure the rain kept away a lot of people, however, there were still hundreds of people in attendance and proud to support the cause. Around the walk area some of my spina bifida awareness campaign signs were on display near each team's tent.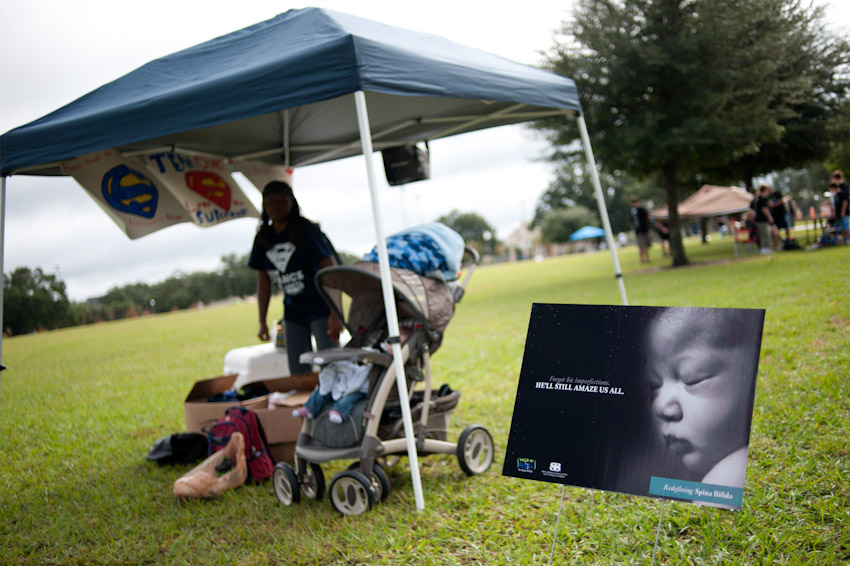 Thankfully the signs were waterproof. I was approached by so many people this morning complimenting me on the photography and messaging and all the work that went into this campaign. It left me a little speechless…but then, again, all the individuals that I photographed with spina bifida and being a part of this cause have left me incredibly moved beyond any words I can type. Hopefully how much all this has touched my heart is evident in this work.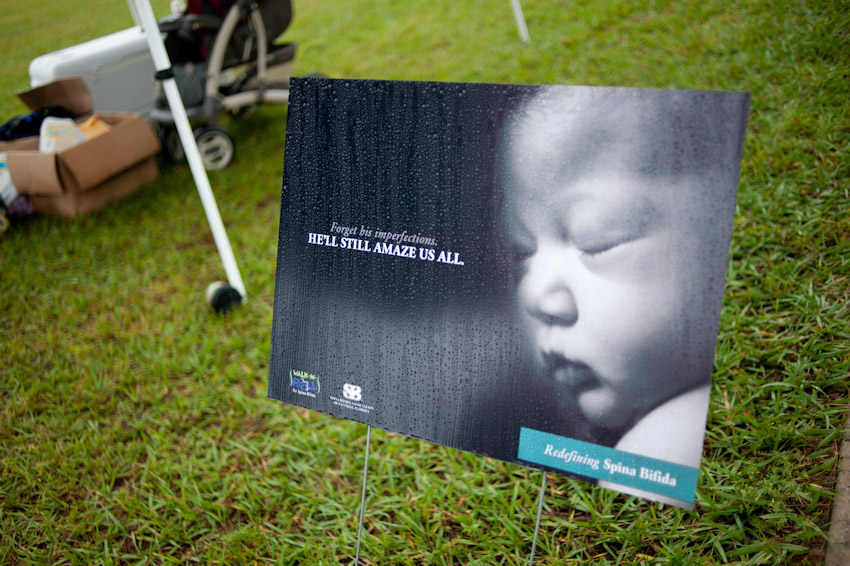 Team Chance had a decent turn out considering the weather. A huge thanks to everyone who showed up this morning and stuck out the weather. By around 10am the rain began to clear up some. I will remain curious of how many more would have joined our team and event if the weather had been better. I know I had ten times more people planning to attend. I suppose there's always next year, eh. Even if you didn't make it out for whatever reason, thank you all (and you know who you are) for your support of Chance's team and the cause.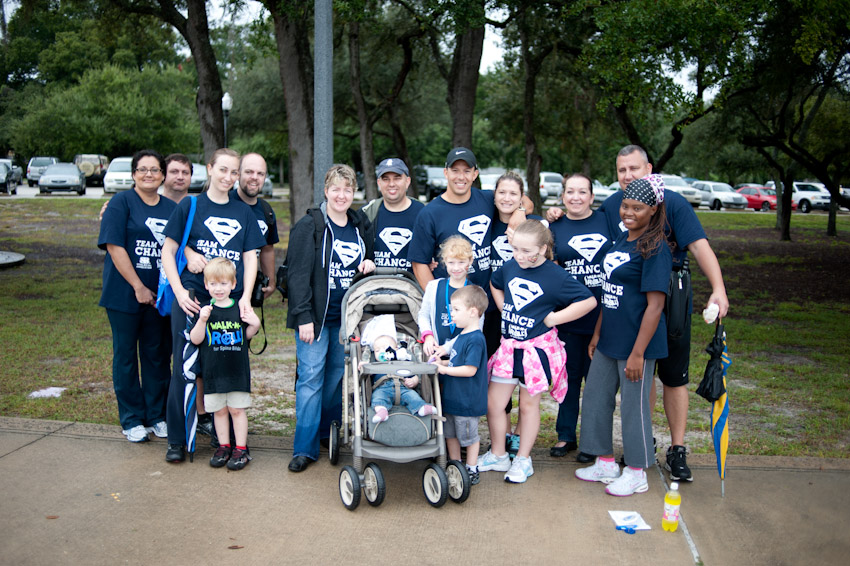 When the rain began to clear up we walked.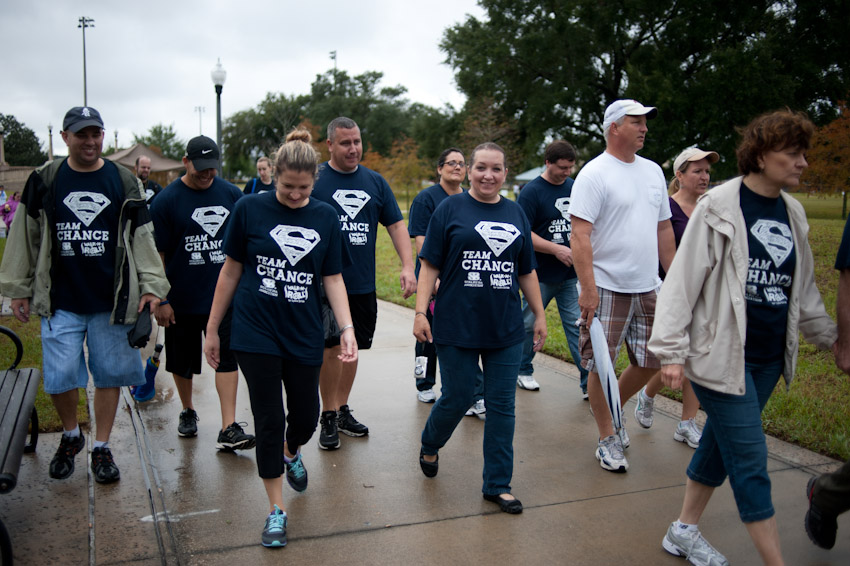 I was thankful to have a couple great friends join us. Gian Carlo Brand (aka Blue) and Scott Taylor joined us to help do some photography and videography of the event. You know how much my kids adore taking photos with Blue.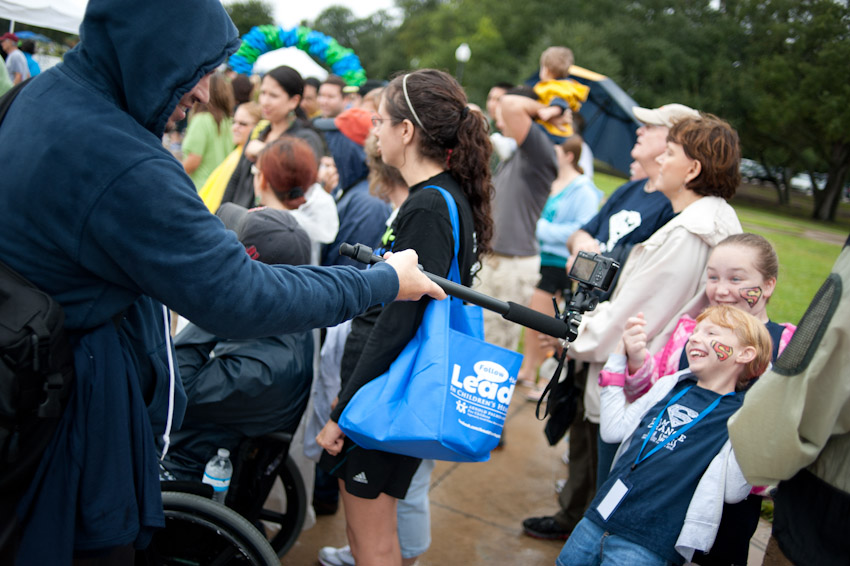 Chance was a superstar this morning. Given how much I've blogged about his experiences with spina bifida he had quite a few people excited to finally met him. Surprisingly, he stayed awake majority of the morning. I know he doesn't quite understand that we spent the morning celebrating him…someday we'll look back and tell him all about today and how much he's helped make today an amazing first Walk-N-Roll event.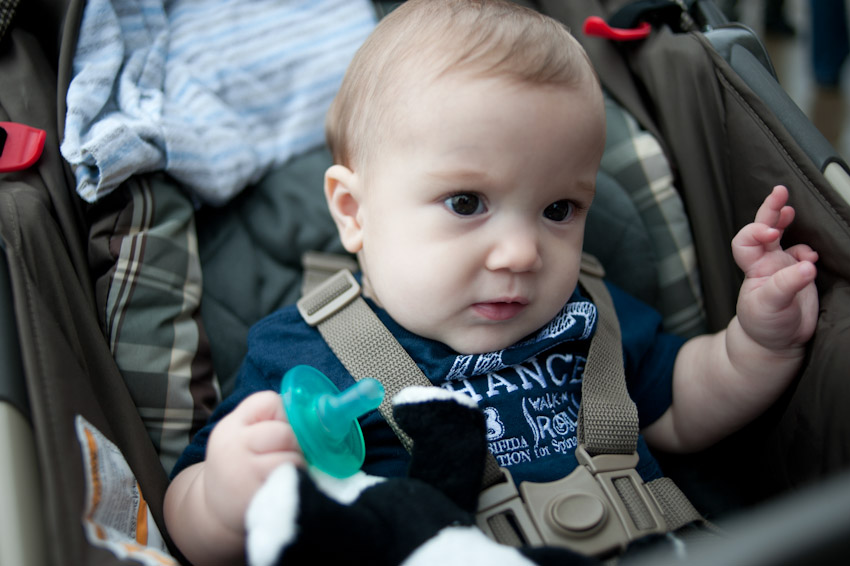 I spent this morning celebrating this little guy…despite the weather. Yes, today it rained and it felt like God was crying but by the end of the morning I was reminded that those tears…are ones of happiness. He surely must have been so moved to see us all pull together despite all the challenges our families have faced.  It's been a tough month for me as I've certainly found it a reflective one now that it's been a whole year since learning he would be born with spina bifida. Last year I never thought I'd be celebrating spina bifida. I was scared and frightened of how much it might take away from my baby boy's life and our family. I suppose I was reminded today that spina bifida is just as capable of doing the opposite. Thanks to my baby boy and the hard work of many others in the spina bifida community…we have brought a community of families affected by spina bifida together. And that is amazing. And through all the challenges…I suppose we all certainly need one day out of the year to come together and remind ourselves that the bond we share through spina bifida is an incredible reward.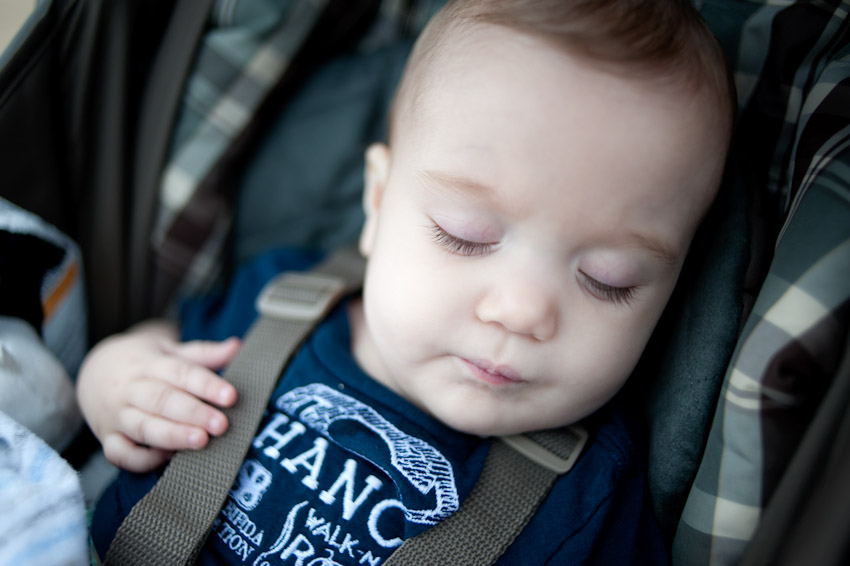 If you're interested in seeing other photos from the event I've posted many more in facebook in the spina bifida association of central florida page.
Again, a huge thanks to everyone who helped, who donated, who attended, and who supported our baby boy and the cause. You all are amazing. By the way, the Spina Bifida Association of Central Florida DID reach it's goal of raising $50,000 which means we should get a lot more support and this community is going to grow a whole lot stronger! I recall just before Chance was born learning of that goal thinking surely that must be a typo….it had too many zeros…I'm sure so many thought that amount was impossible. I suppose it goes to show it wasn't. Now it's time to see just how much stronger we can build this community up in the years ahead. Something tells me it's only a matter of time before more people are aware of spina bifida and its not viewed as the worst thing in the world.