"There is a sacredness in tears. They are not the mark of weakness, but of power. They speak more eloquently than ten thousand tongues. They are messengers of overwhelming grief…and unspeakable love." ~Washington Irving
I find myself a little perplexed to find the words to once again write to update you all on my baby boy having another surgery. As I sit here in a silent room hearing nothing but hospital beeps surrounding me and watch Chance recover from another surgery I feel a little overwhelmed with what seems to be a neverending struggle with his shunt. I've sensed sense before we left the hospital this past weekend that something wasn't quite right but I tried to remind myself that he was recovering still from surgery and should be understandably more fussy at times. As the last few days have passed I've noticed him more agitated and that his soft spot was gradually becoming more full at times throughout the day. My intuition, unfortunately, has rarely failed me when it comes to my baby boy and for the last few days I could just sense we would be here. I know some might perceive it as me thinking negatively…but I can't ignore the instincts that something was wrong. I suppose reflecting on the day might somehow help me…but also help update the many of you who have come to adore my sweet baby boy.
Today along with the fact that he had been more fussy, lethargic, and having a more full soft spot, he once again projectile vomited. That is usually the one thing that finally sets me off and makes me realize there is no second guessing…I just know there's a shunt malfunctioning with all the symptoms I saw today combined. So I took him to the ER and we waited. It was so busy this afternoon. He underwent a CT scan which showed that his ventricles were larger…essentially that the hydrocephalus (fluid) on his brain was increasing which is typically a sign that his shunt is not working as it should.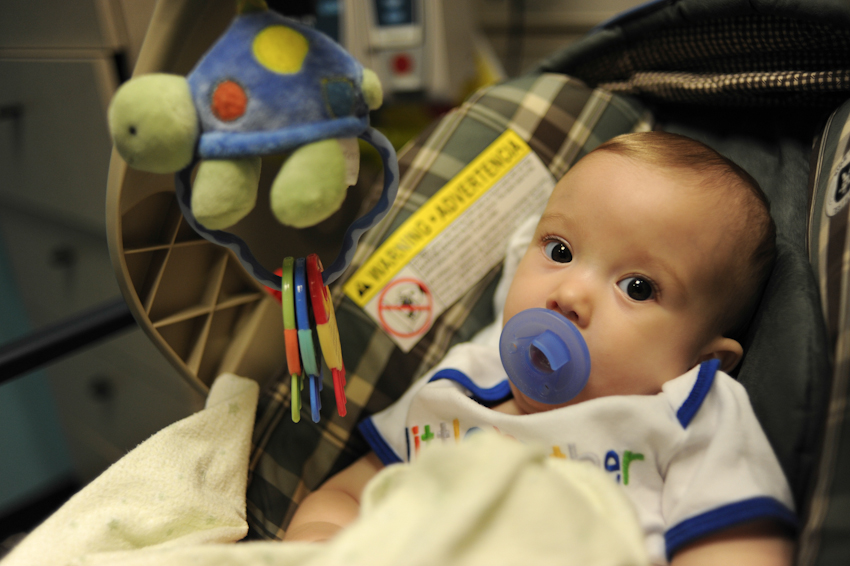 Shortly after the CT scan the neurosurgeon came into update me and tapped the shunt. I held him down as they tapped the shunt and valve to see if fluid would flow through either. Unfortunately the fluid was very sluggish which was another sign that his shunt had malfunctioned again. We knew at that moment that Chance would have another surgery. Seeing him a moment after they tapped his shunt left me speechless…here he is in a daze and totally not himself.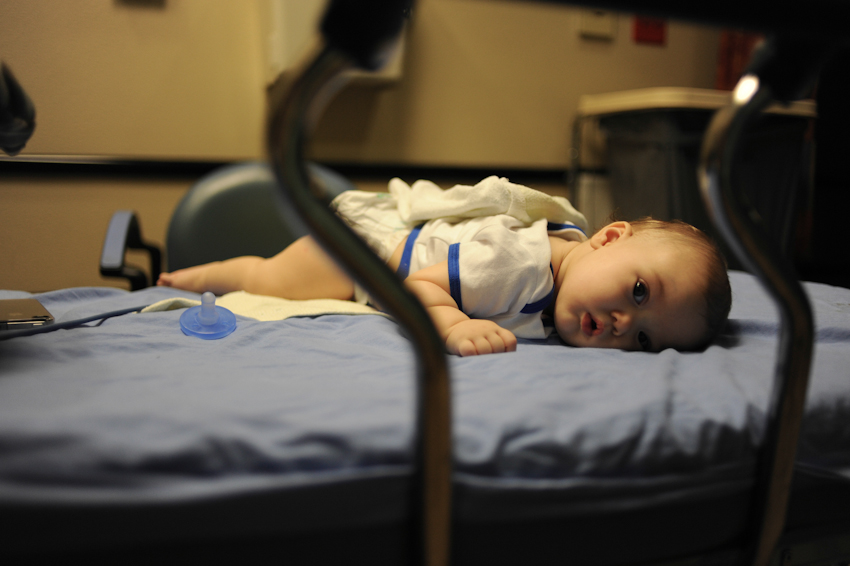 As we waited Chance spent a bit of time in his car seat. As I looked over at him to take a photo he looked upward. Yes, son, please lets pray to God he's listening…we really hope this is the last of the problems with your shunt. Surely God must have a greater purpose for all this happening but at some point he's got to say it's enough…I pray.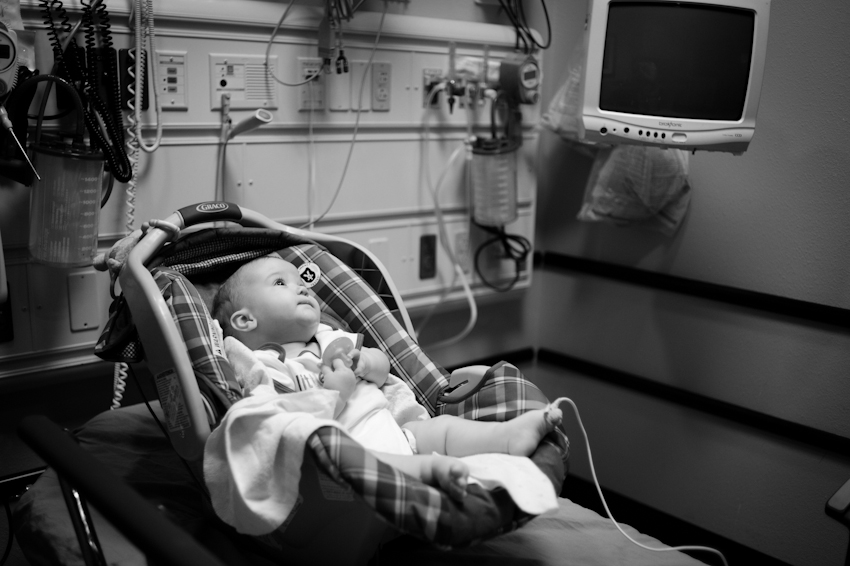 Everything from that point forward happened so quickly. They bathed him. Put in an IV. And we left the ER fairly quickly as he headed onto get ready for surgery #10.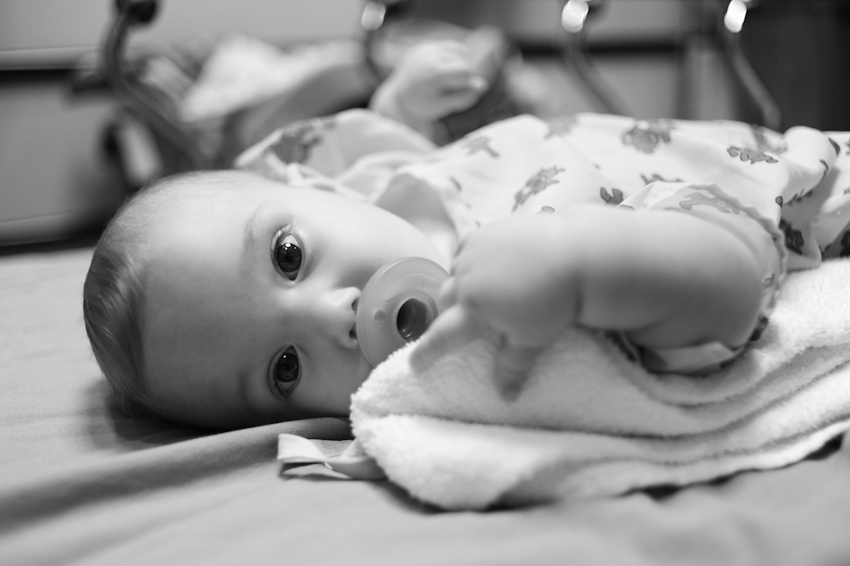 By now this kid knows the deal. I could just tell by how he gazed at the nurses that he realized he was about to have another surgery.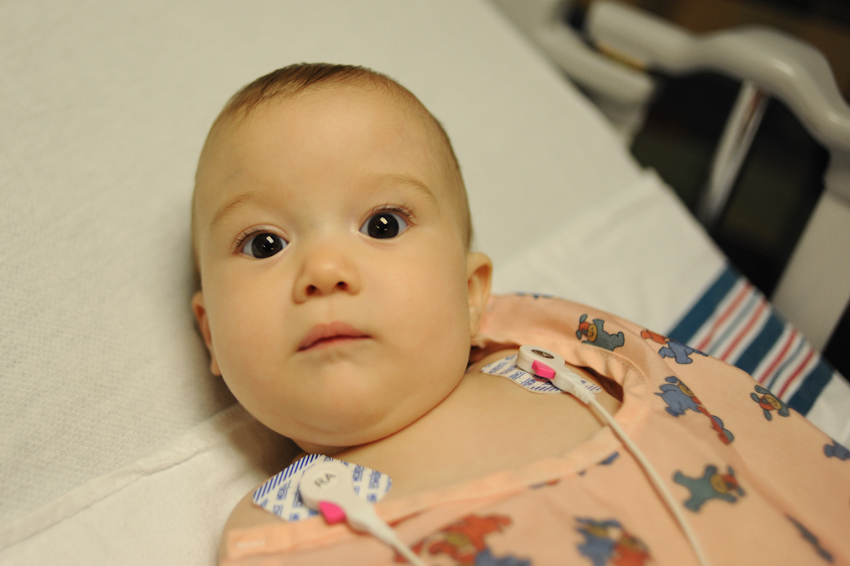 My sweet little boy was so tired and after all the hoopla they had to go through to get him prepped for surgery he finally fell asleep. It breaks my heart seeing him not acting quite like himself.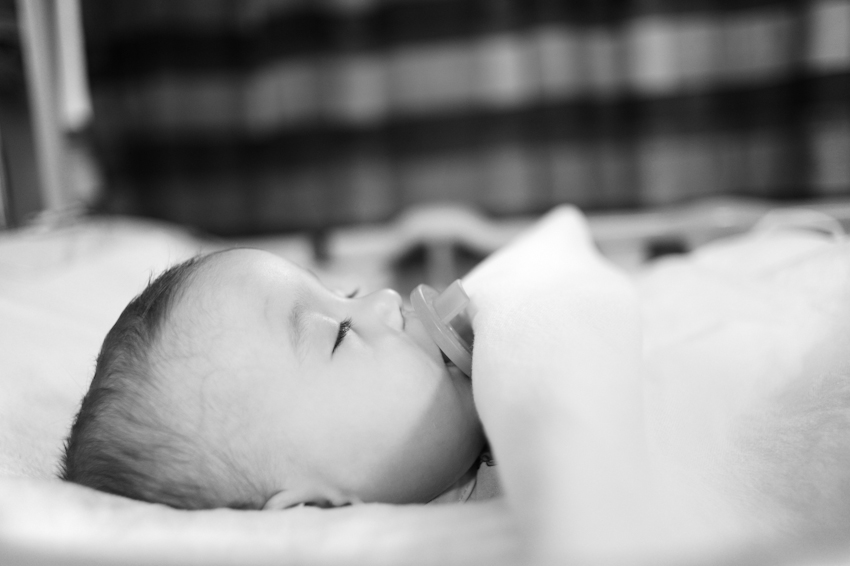 After surgery the doctor came out to update us. Surgery went well but Chance currently does not have a shunt. Yes, you read that correctly. His doctor completely removed his entire shunt. The catheters and the shunt valve were all clogged because any ounce of blood that gets into the device can cause it to easily clog. His doctor said he could have tried to put in another shunt but because the CSF (cerebral spinal fluid) came out pink, he has no doubt that this shunt problem would only continue if he didn't give his head time to heal.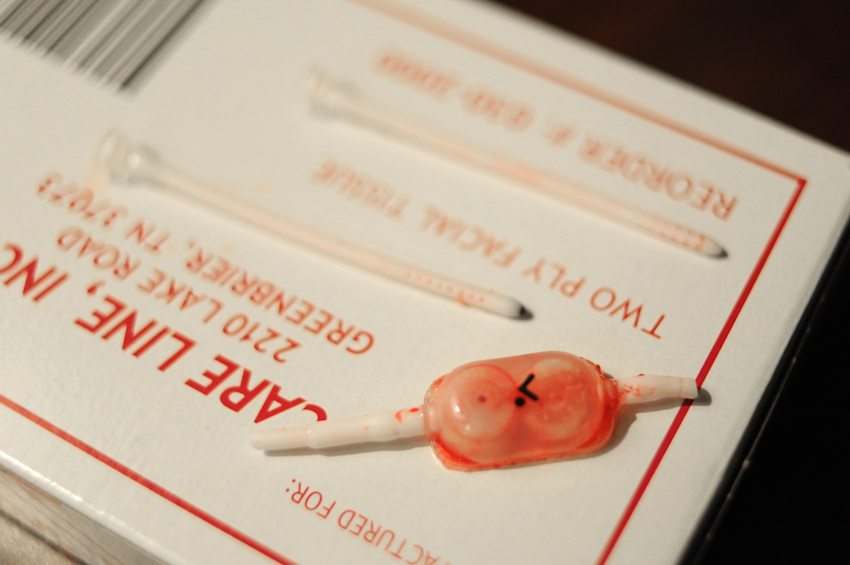 Jason and I both are feeling a little overwhelmed. Chance's doctor said we will be here at the hospital at least 4 to 5 days. Though he doesn't have a shunt he does have a tube coming from the back of his head that is currently draining the excess CSF that builds up due to his hydrocephalus that he has due to having spina bifida. The hope is that in the next 4 to 5 days his head will have had enough time to recover and that they will be able to have a fresh start in putting in a shunt. Yes, that means he definitely does have to have another surgery.
So for the next several days we'll be in the PICU (pediatric intensive care unit) as we watch over him during his recovery.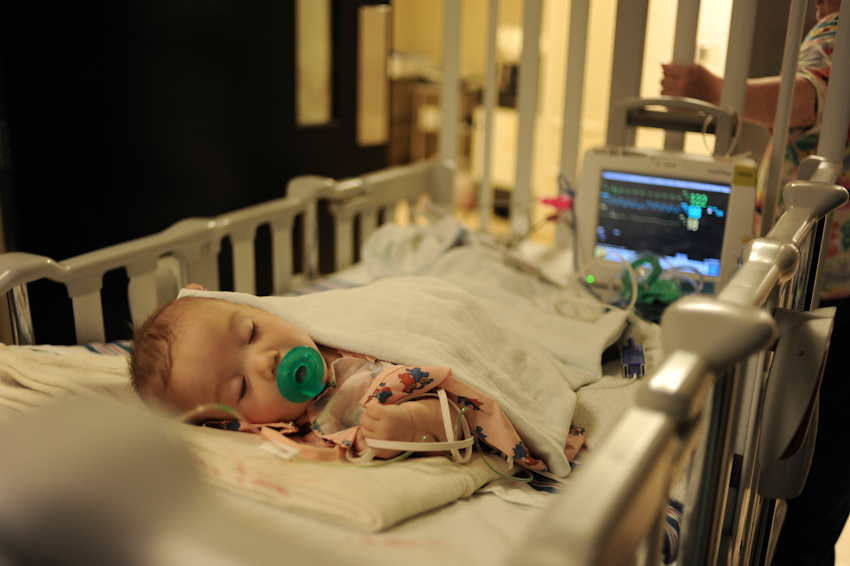 As if the typical medical wires he's connected to aren't enough, he now has an even more important wire that is connected directly to his head draining the fluid. The wire drains the fluid into a device connected to a bag. As you can see…the CSF is definitely pink…likely due to being mixed with small amounts of his blood after surgery. In just the 1 1/2 hours we were in the PICU 24cc's of CSF was drained. Thankfully relieving this pressure seems to leave him more comfortable thus far too.
Yes, it's a little surreal to be here again. Arnold Palmer Hospital is becoming a home away from home. Everytime we arrive we quickly bump into nurses or doctors we've encountered in our many experiences since Chance was born. They all are beginning to say "no…not you again" followed by an expression that reminds me that they wished he wasn't going through so much too.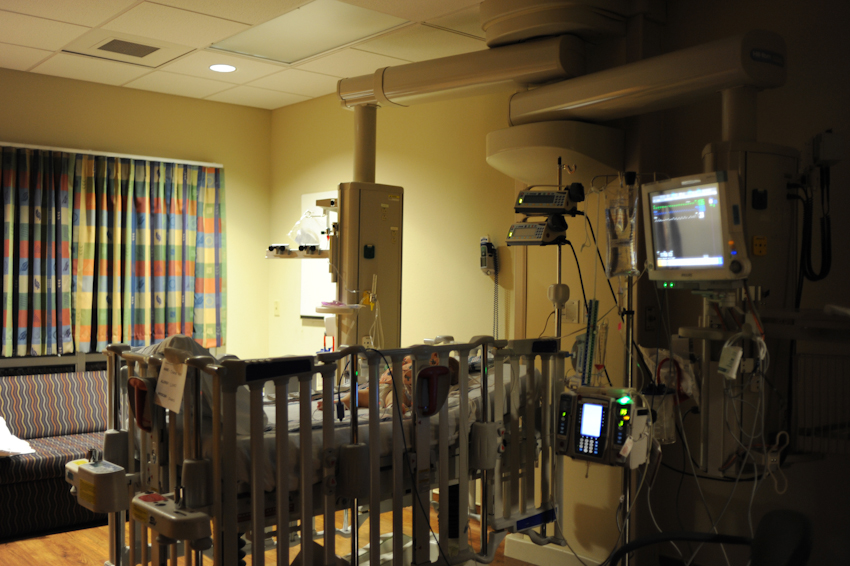 Needless to say this news is heartbreaking. So for now…I suppose all we can do is pray for my baby boy.