"Only those who will risk going too far can possibly find out how far one can go." ~T. S. Eliot
Out of all the things I've learned the last few years it's that life is a whole lot better when you take "chances". I think it's obvious now that Chance is here with us how much he alone has changed our lives but looking back at so many things beyond Chance's presence…everything from my teaching career, to photography, to all the non-profit work I've done…some of the best things have come at times when I've driven forward, despite obstacles that were in the way. This evening's photos with Mason once again reminded of the importance of taking chances. I expressed an interest to Mason's mother after his photos last week to photograph him outdoors in a bowl. Photos of newborns outdoors are a tad bit more challenging as you have to worry about the weather…which in Florida this time of year means rain. Mary & I agreed to meet at a local park, despite the thunderstorms that do arise several times a week this time of year. Usually this time of year it rains a bit most days but the rain typically doesn't last the entire night. We arrived and it was raining so we hung out for a bit and tended to Mason's needs. At 3 1/2 weeks he has become more alert. We passed a bit of time as we hoped for him to fall asleep. I took photos admiring Mary & her new baby boy.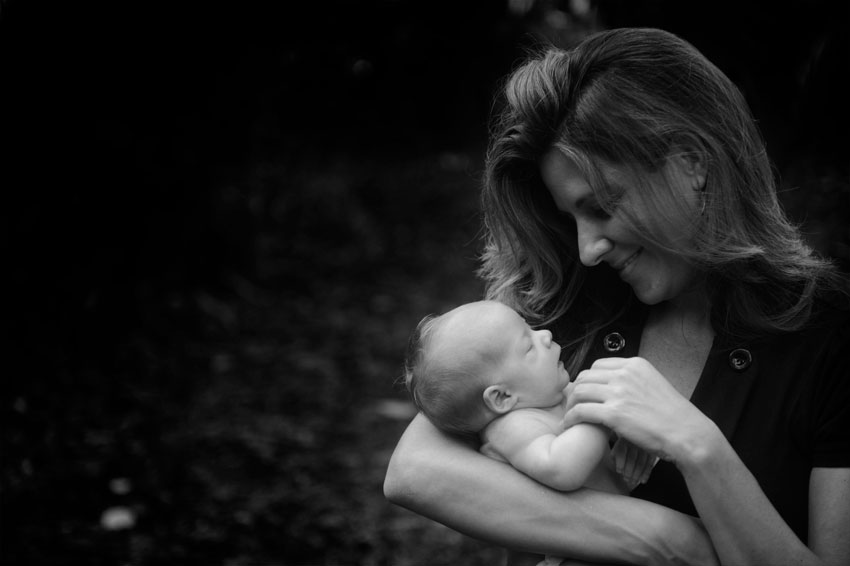 If you've been following my blog you may recall that Mason was born with spina bifida just like my son Chance. Mason's back is still healing but he's doing so well. I remember those days so well…just wishing and waiting for Chance's back to heal. I know it's only a matter of time and those worries will be behind Mary and Mason. I'm still so surprised at how little most people know about spina bifida. So many times I have had people who thought that merely closing a baby's back is a "cure" for spina bifida. Unfortunately it's not a cure but it's one less thing to worry about. The mark on Mason's back will be a constant reminder of the beginnings of his journey with spina bifida. It's a beautiful reminder of the blessings he's brought despite the challenges he's been faced with.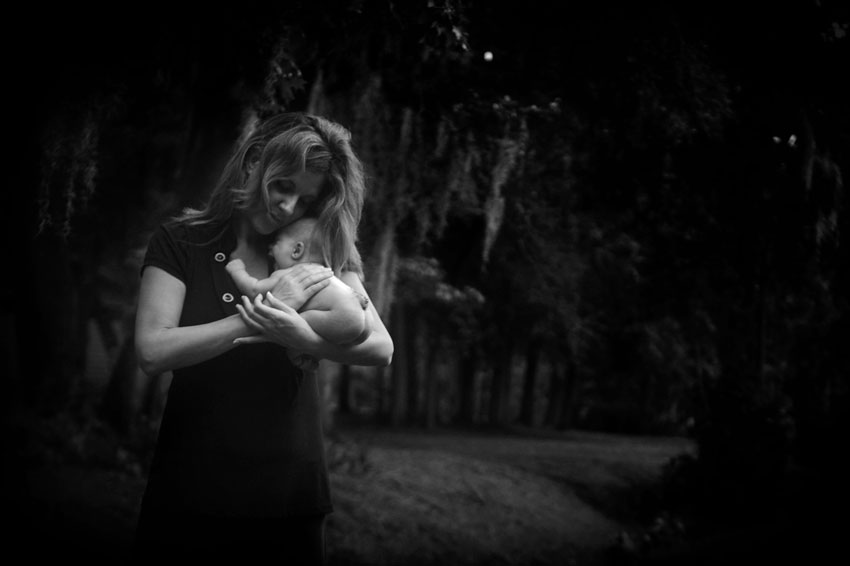 Mason showed no signs of falling into a deep sleep so we moved forward and began posing him in a bowl in hopes that he'd find a comfy spot so I could take his photo. I'm one of the most patient people, especially with newborns but as we began I could sense the rain coming back so I had to work fast. Mary was a huge help and once again sang a sweet lullaby to Mason to help keep him calm.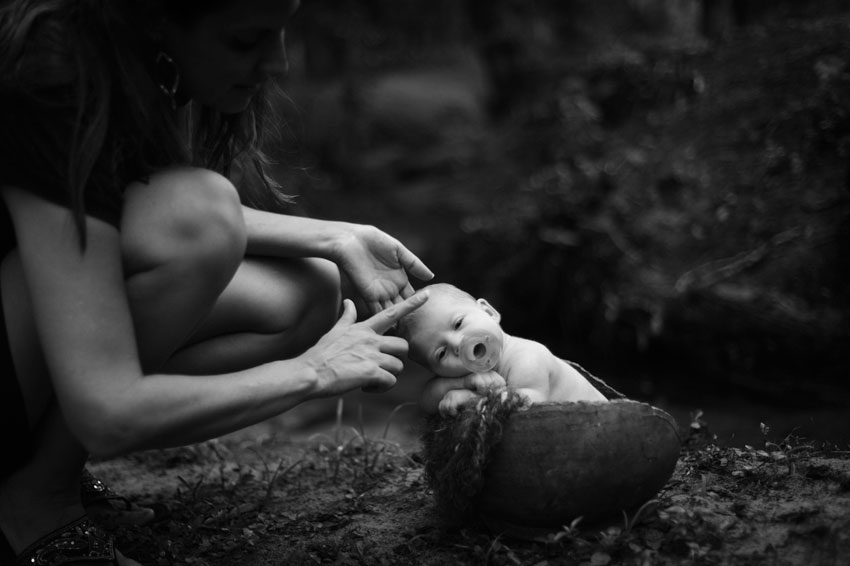 After a few minutes it worked…he wasn't sleeping but was content. I didn't have time to spare as the weather was beginning to look worse. The entire time I recall talking to Mason telling him if he cooperated he'd be my new best friend. Yes, I really do talk to the babies most times…and most times they listen.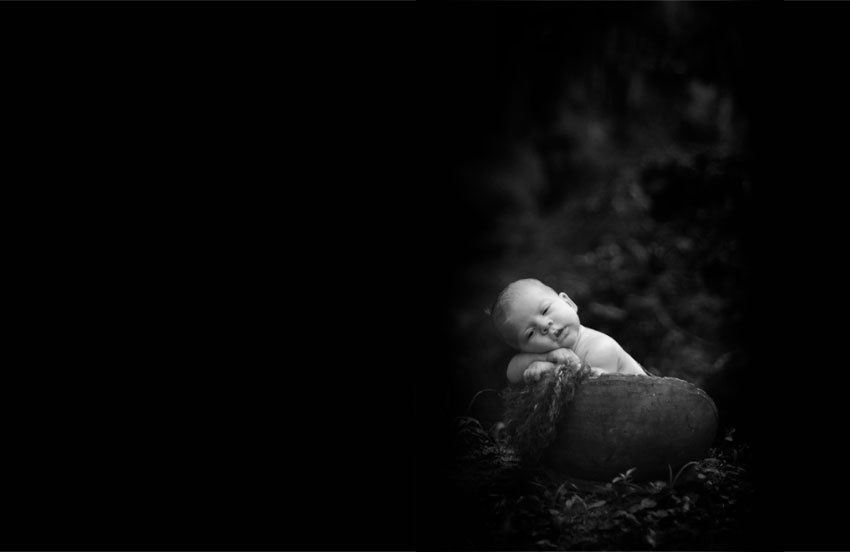 Mason was pretty amazing to me. All the waiting and putting up with the rainy moments were worth it. I owe Mary a huge thanks…outdoor shots are often a tad bit more challenging so it helps to have awesome parents helping me. Thanks to her helping hand and patience this sweet photo of her baby boy was possible.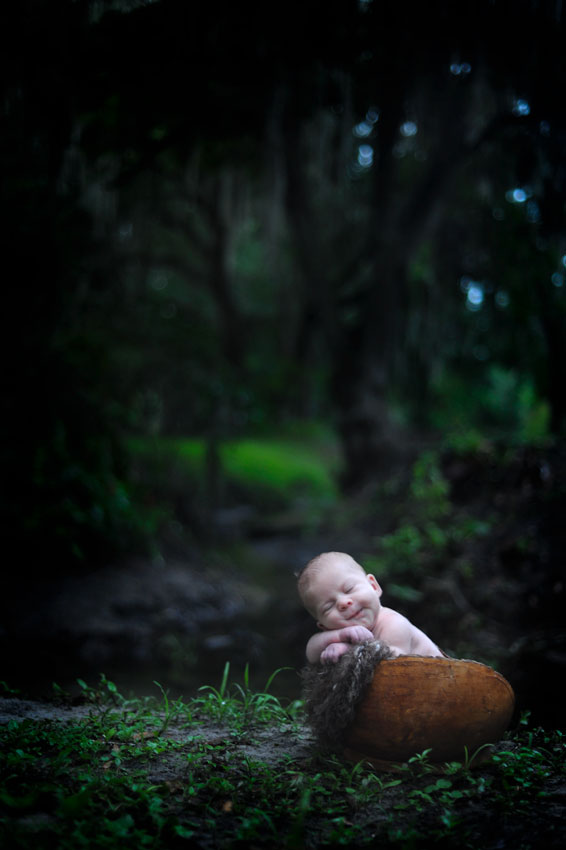 After I was done I joked that the nearly six years I spent in the military has finally been put to good use…between spending time posing him and laying on the ground to get the shots of Mason in the bowl I arose wet and full of dirt…but it was so worth it for this little friend. We celebrated for a moment afterwards and I told him how absolutely awesome he was.