"One day your life will flash before your eyes. Make sure it's worth watching" ~unknown
It seems like I've blinked and my baby boy has grown so much…he's just over six months old and boy is he growing a lot lately. He's definitely the most "social" of my kids at his age. He wakes up babbling up a storm. Forget coo'ing…this kid now squeals and talks all sorts of baby talk. He smiles and giggles and is one happy little fellow. This past weekend I caught him hanging out in his bumbo. He's such a big boy now that he prefers to sit in his bumbo most days rather than his bouncer seat. Often times he'll sit while the kids play or watch tv. It's not uncommon to find him having fun too…just like this…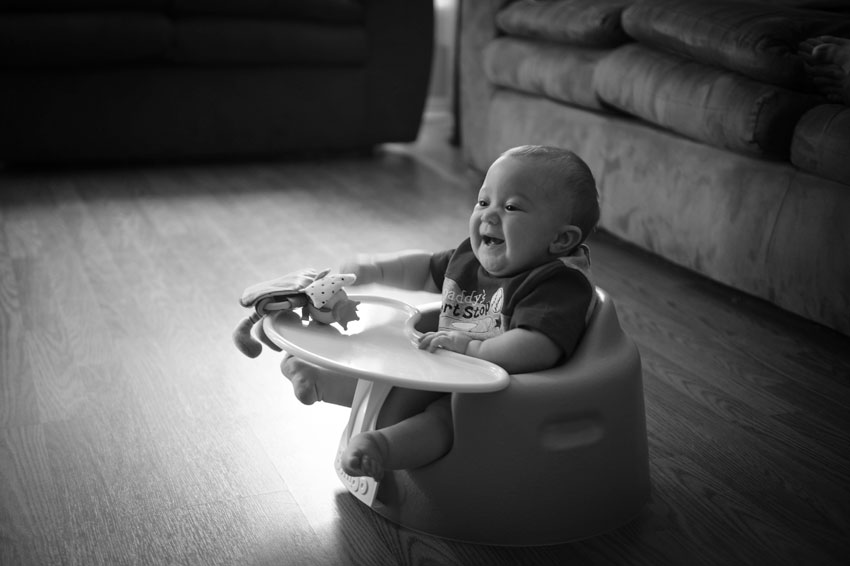 Yes, things are beginning to get to be "fun" for this little guy…I don't need to say it…we already know he's awesome. Something tells me he may know it already too.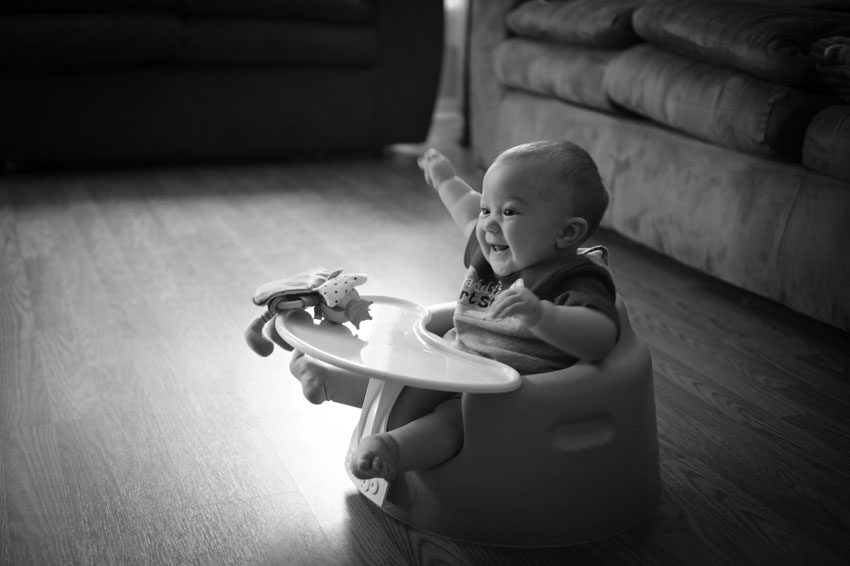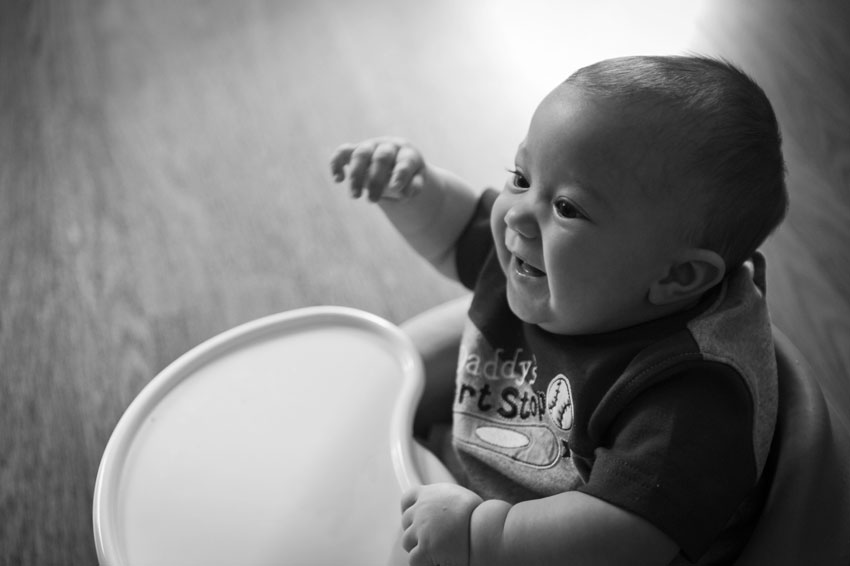 I swear it was just yesterday that Chance was born. While he was still in the NICU shortly after I came home from the hospital without my baby boy I recall receiving an adorable unique toy as a gift from one of the most supportive and compassionate professors I've encountered at SCAD. Yes, the type of professor that has continued to nudge me the last two years not to give up despite how many challenges I've faced. I recall back then arriving home from the hospital after visiting Chance a tad bit sad to not have him home yet but uplifted by such a sweet gift. I knew back then that it might be a while before he got to play with it…but I just knew it'd be quite memorable when that moment finally came around. This little toy is definitely his favorite. I suppose it's a special reminder of the challenging journey of the last two years…and the blessings that have come with the journey.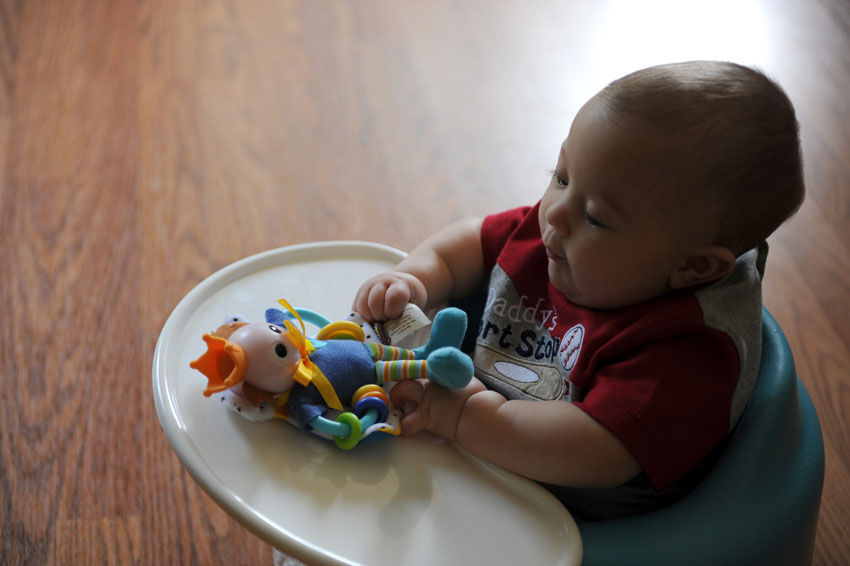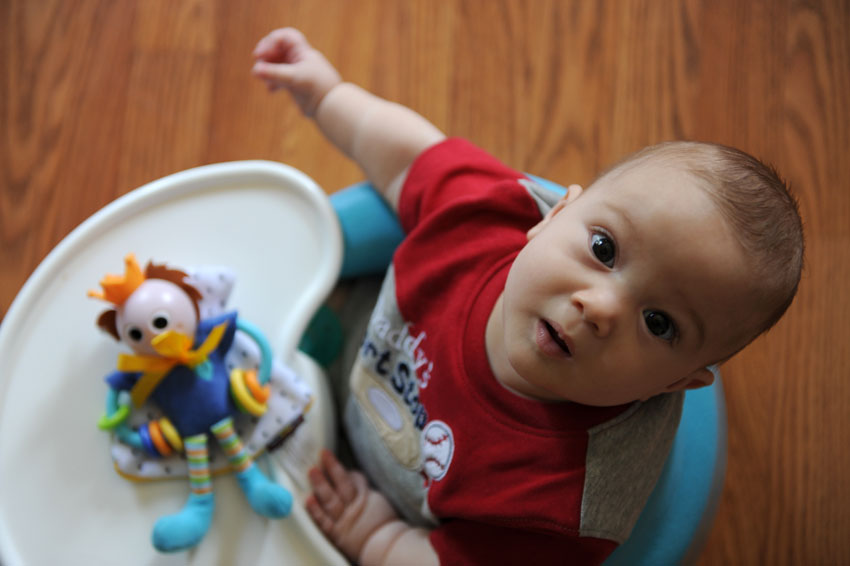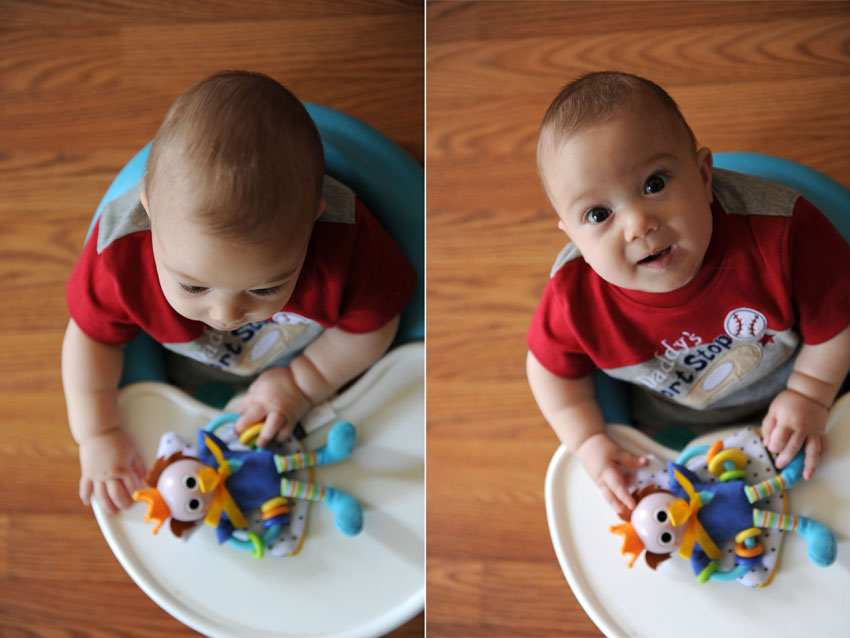 Hope continues to be an awesome big sister. She's claimed Chance as her "baby". I just adore seeing their time bonding.

Hope has been a huge help with Chance. She's been known to help out with him often as I am working or taking care of things around the house.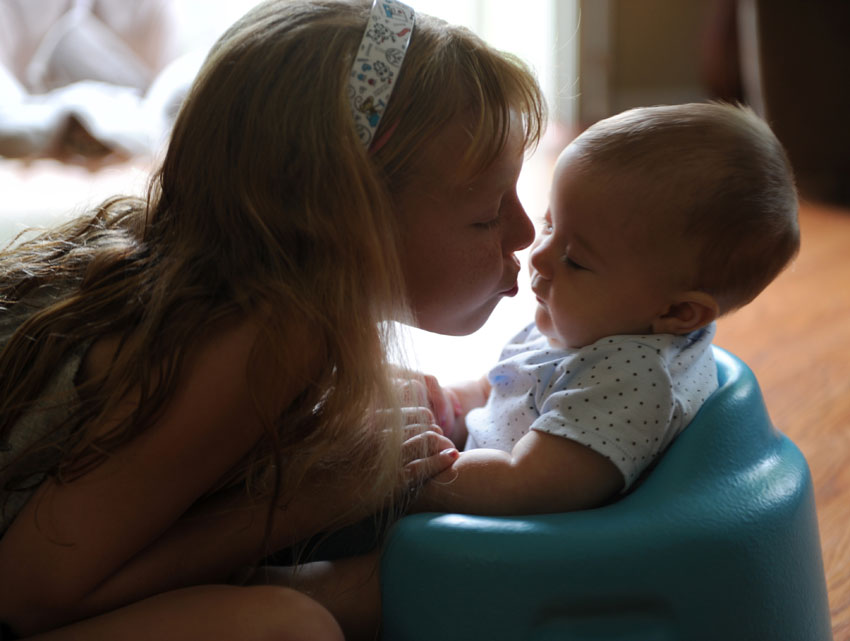 Though I know she is head over heals in love with him…it's pretty obvious that Chance loves his big sister too. He's so attentive with her and is known to let out big laughs and squeals often when he's getting attention from his big sister.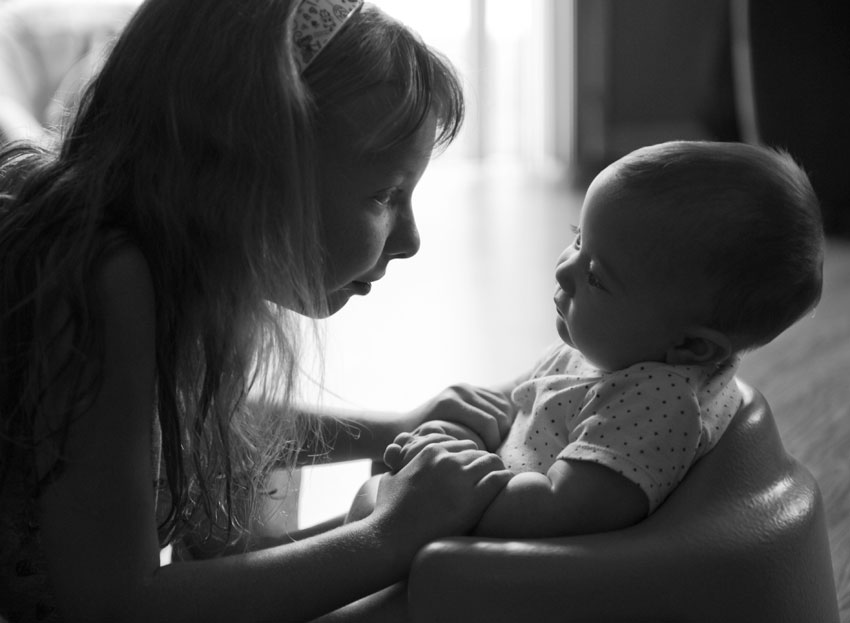 Hope is found singing and talking to him a lot these days. Chance absolutely loves it.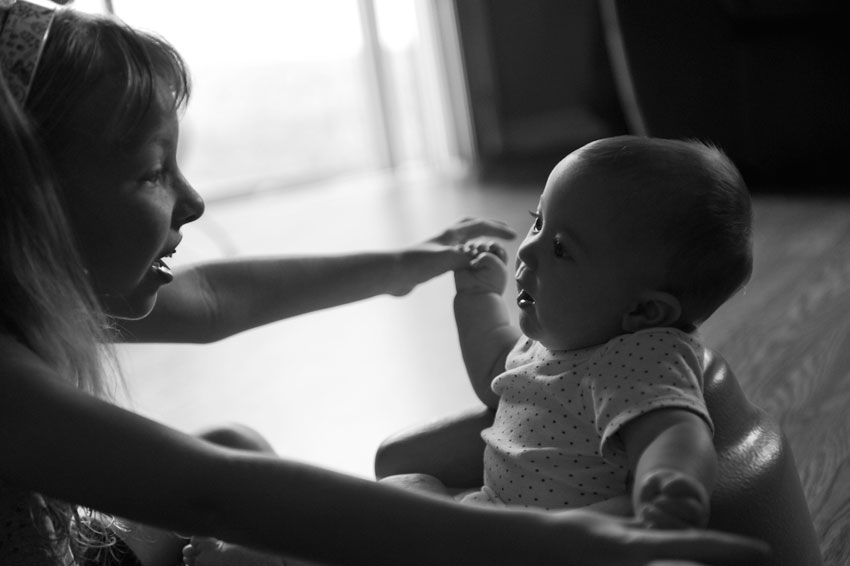 This past weekend also marked another milestone for my baby boy. I'm no longer the sole source of Chance's nutrition…he's officially begun the journey to eating solid food. I can't say my babies have worn bibs for long as babies…perhaps because I'm a little OCD with keeping them tidy…or maybe because I really don't want more laundry to do.

But when they first begin eating solid foods they do wear bibs so running into this one at target before he was ever born was the perfect first bib for him to wear considering how much I've blogged about him since the moment we learned I was expecting him.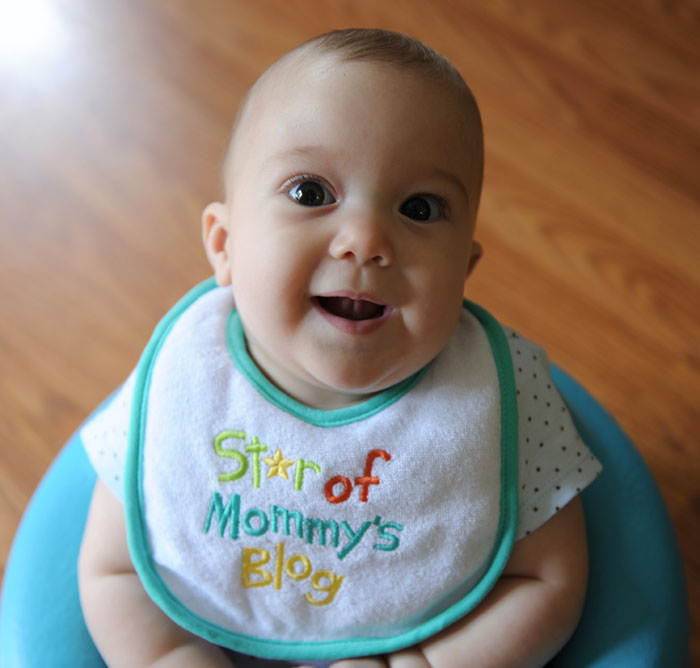 Before we fed him cereal for the first time I allowed him to play with his spoon. This little guy is quite coordinated with his hands for his age.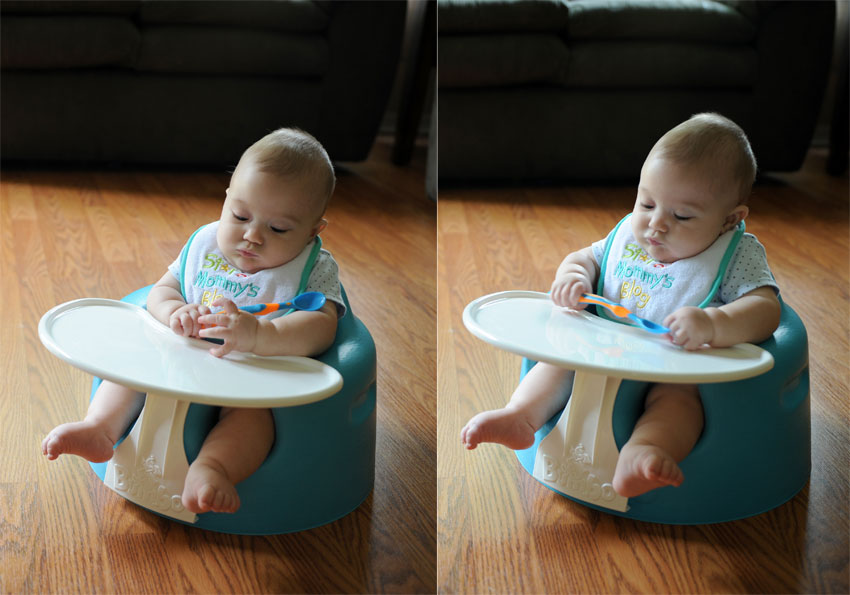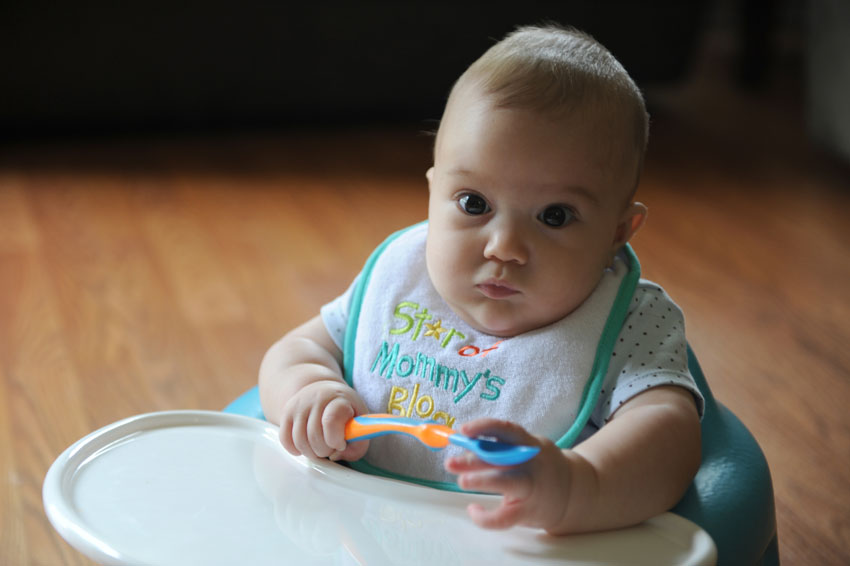 It was fun just watching him learn to hold his spoon. I don't think he quite understood what we were about to torment him with. And yes, check out "the look"…six months old and I'm already getting the "please get that camera out of my face" look.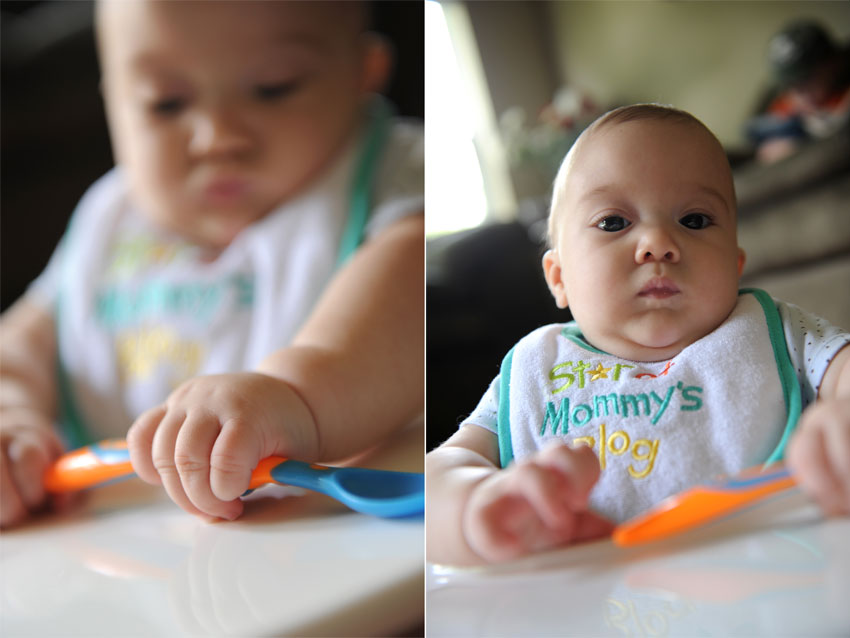 Before long he'll be feeding himself…
…and likely helping eat us out of house and home…yes, I'm sure someday I'll miss seeing these pudgy little baby fingers fiddling with his baby spoon.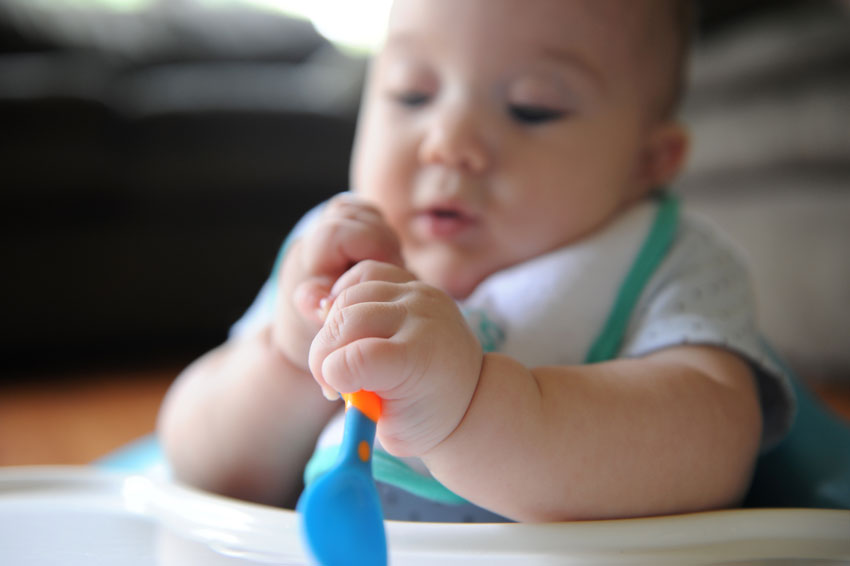 When Hope & Jaylen were babies I recall how exhausting breastfeeding was and I was eager to begin feeding them solid food by the time they were four months old. With Chance I have been in no rush. I know for the first six months nursing is more than enough for a baby and to be honest I've feared having his spina bifida influence things like constipation the moment I put him on solid foods. But lets face it I can't (and don't want to) nurse him for the rest of his life. He's got one year and so it's time now to begin getting him ready to eat like a big boy…okay a bigger baby. He seemed quite interested in eating cereal. Hope has been waiting for a while to finally get to feed him so I let her feed him for the first time.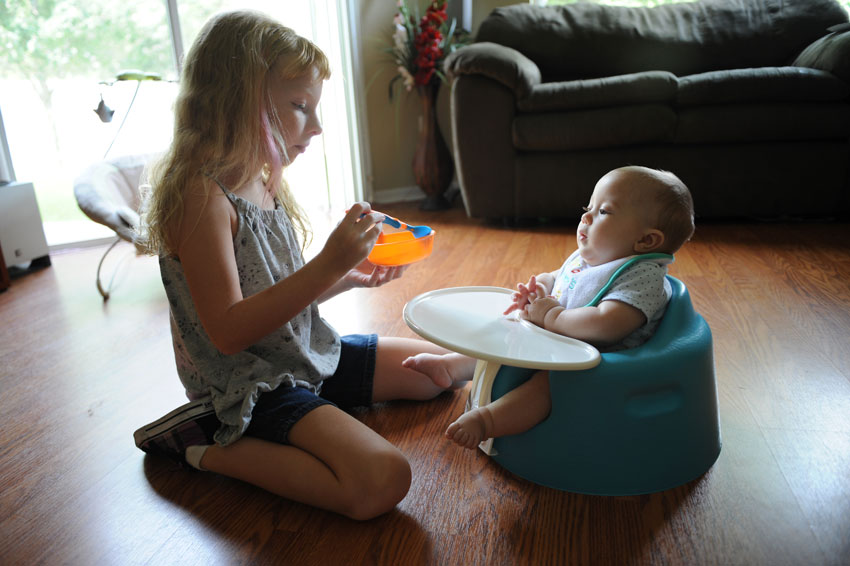 He turned his nose up a bit…he definitely noticed a difference eating cereal. But he did quite well…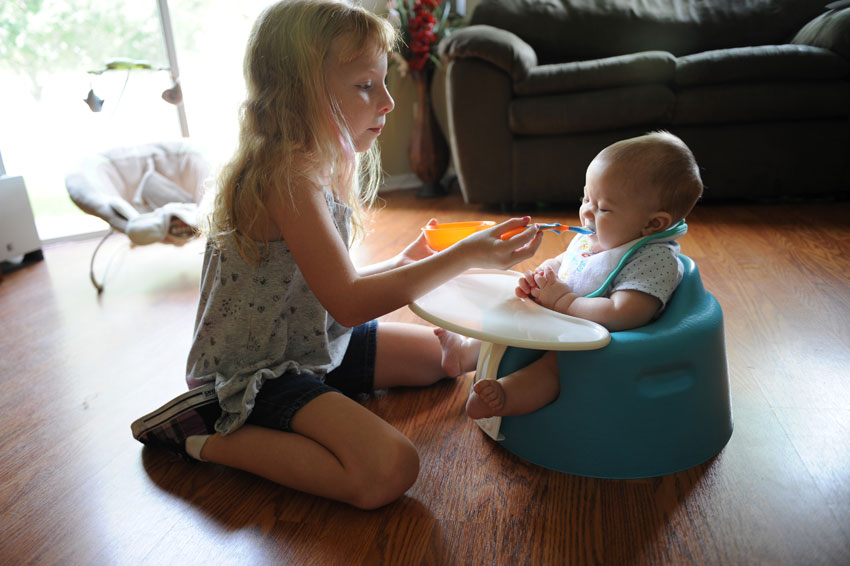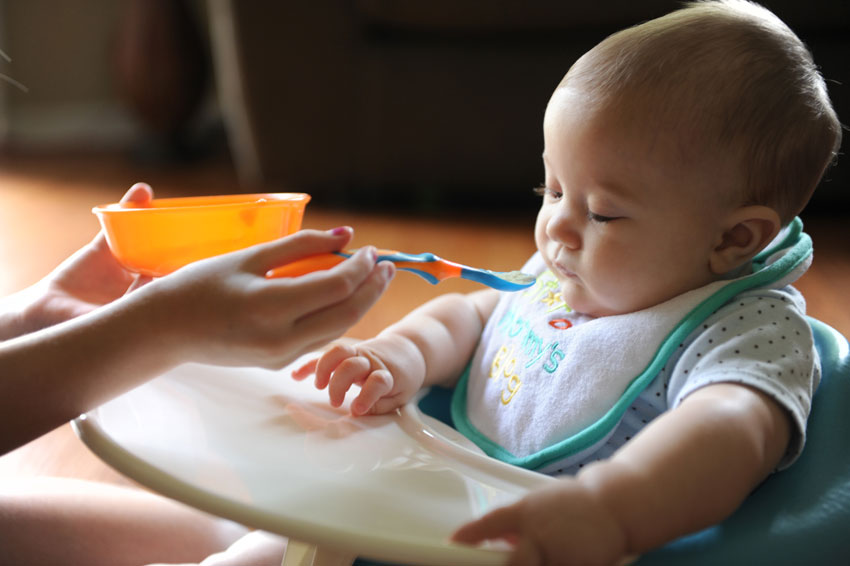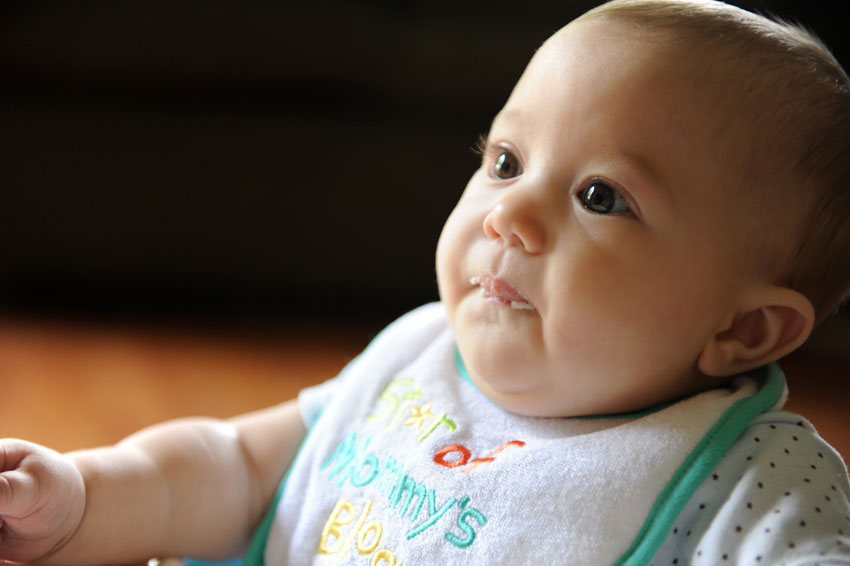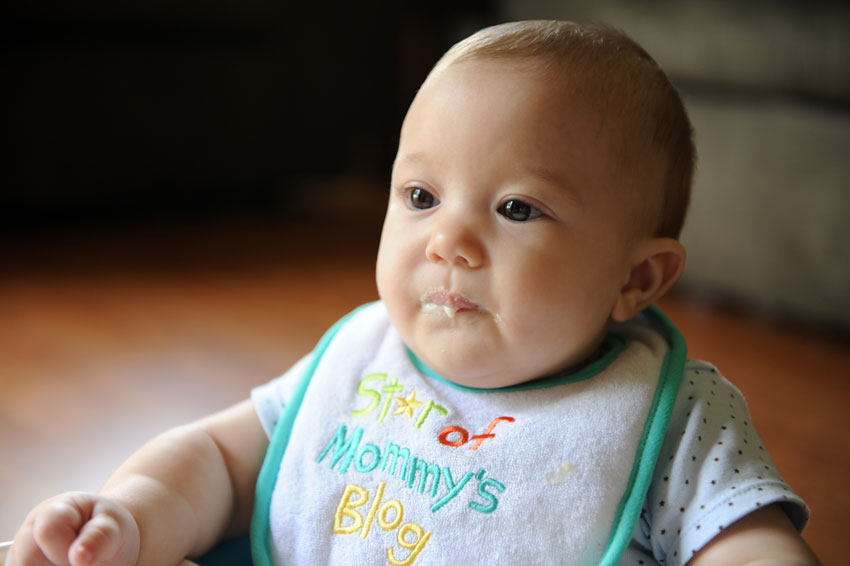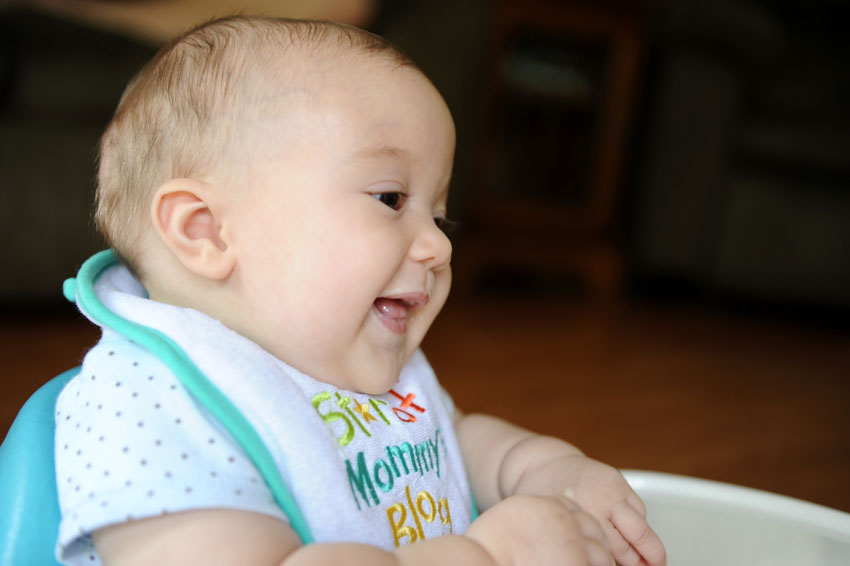 This kid just cracks me up. The transition thus far seems to be no big deal to him at all. It doesn't take much to keep him happy…food certainly helps.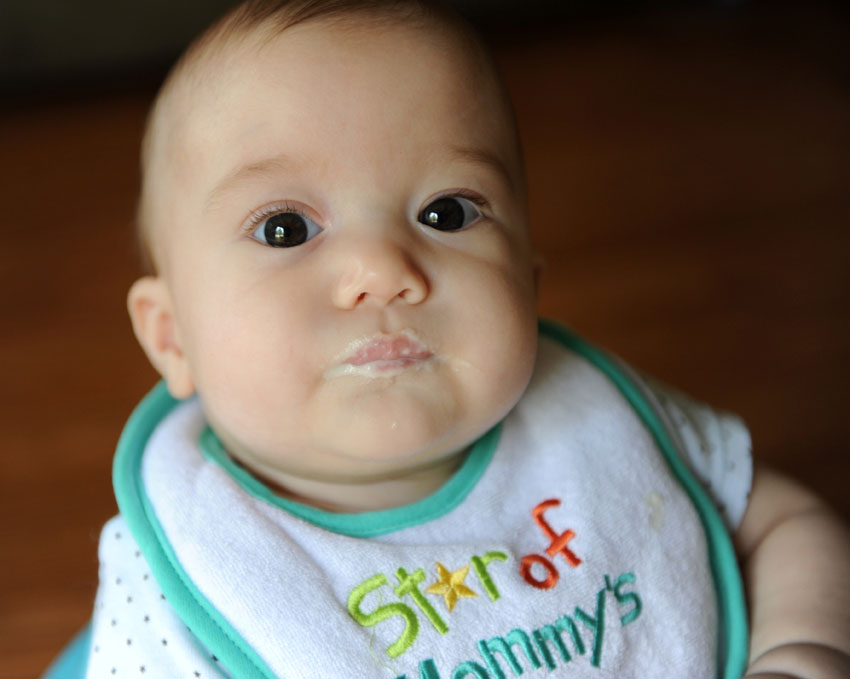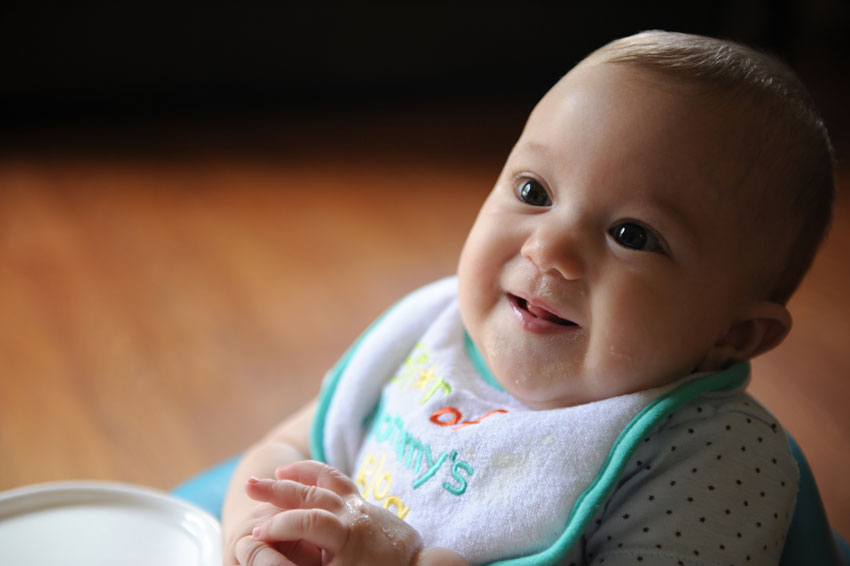 So there you have it…my baby boy is once again growing fast before my very eyes. Before we know it he'll be slinging food all over the place and feeding the dog his extra cheerios. Yes…now the fun begins…