"They say bad things happen for a reason." ~Breakeven.
This time a week ago I never would have imagined we would have spent most of the last week in the hospital with Chance. Nor would I have ever believed that he'd have gone through three surgeries in a matter of a few days. Last year when I was told he had spina bifida and I found the optimism to continue I knew all these things could happen, but never did I want to believe that they would happen. I had hoped he'd make it through life with one or two surgeries…not eight. He's just five months old and he's been through eight surgeries. I hold my breath and pray for no more…but this is spina bifida we're talking about here. Just when you think you have everything under control you learn that you have absolutely no control. I suppose if I did my baby boy wouldn't have spina bifida at all. But he does…and we're learning to roll with the punches and somehow make it through the moments I had hoped would never challenge my baby boy.
The moments passed so fast  with the last two surgeries. We knew he had problems with the shunt when his soft spot was full, he was really fussy and he began to projectile vomit again. It was a stressful time as I explained in my last blog post. I'm guilty of using the camera as my shield when things get the best of me. In looking back I am glad I had the strength to take photos when I could around all these challenging moments…it really puts into perspective just how much he's gone through this past week.
The first few photos were just prior to the second surgery just after they "tapped" his shunt to relieve some pressure and check to see if it was flowing properly. They drained 8cc's and temporarily it did the trick. As you can see he was happy for a brief time. Within a half hour it began to affect him again and they brought him up to the operating room to be prep'ed for surgery. From the moment they brought him back until we got to see him again lasted nearly three hours…it seemed like a lifetime.

During his seventh surgery they did a full shunt revision where they replaced the entire shunt. He definitely seemed more affected by this surgery than I had recalled in any other surgery.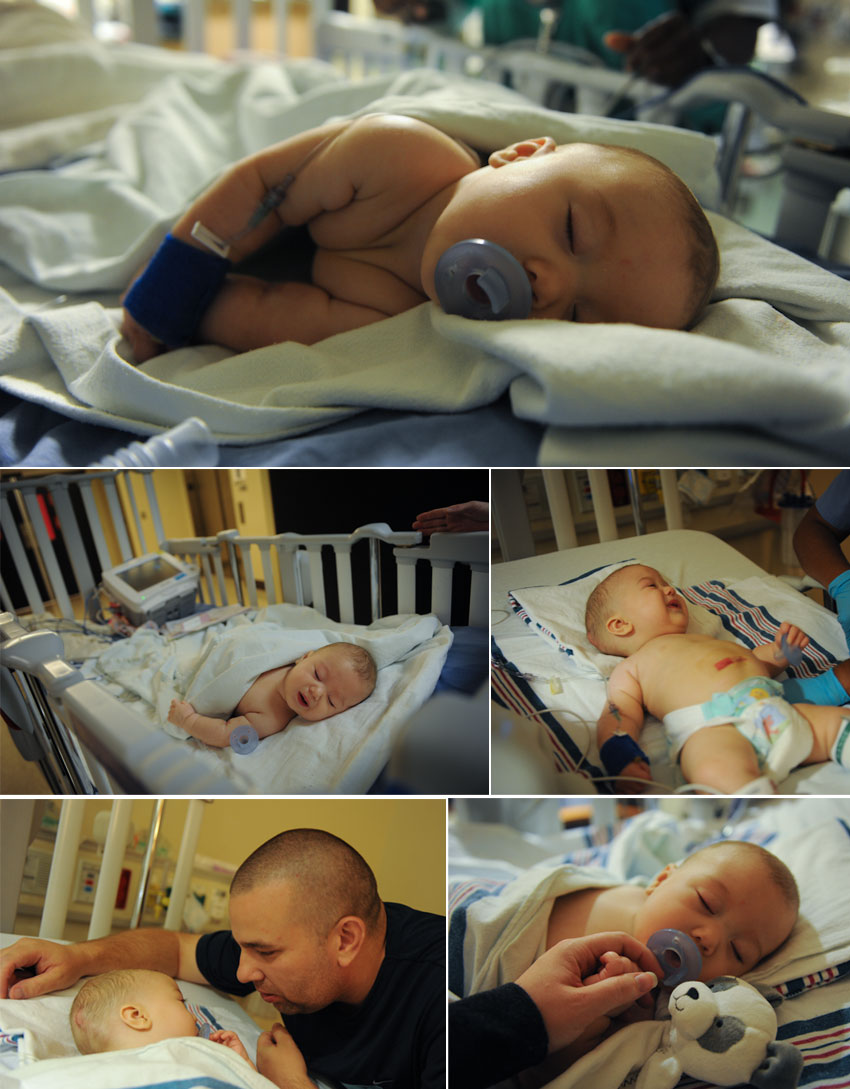 Jason went home every night once things settled down so he could be there for the kids. I woke up after the seventh surgery to me and my baby boy in a bright open room. He seemed to be feeling a bit better.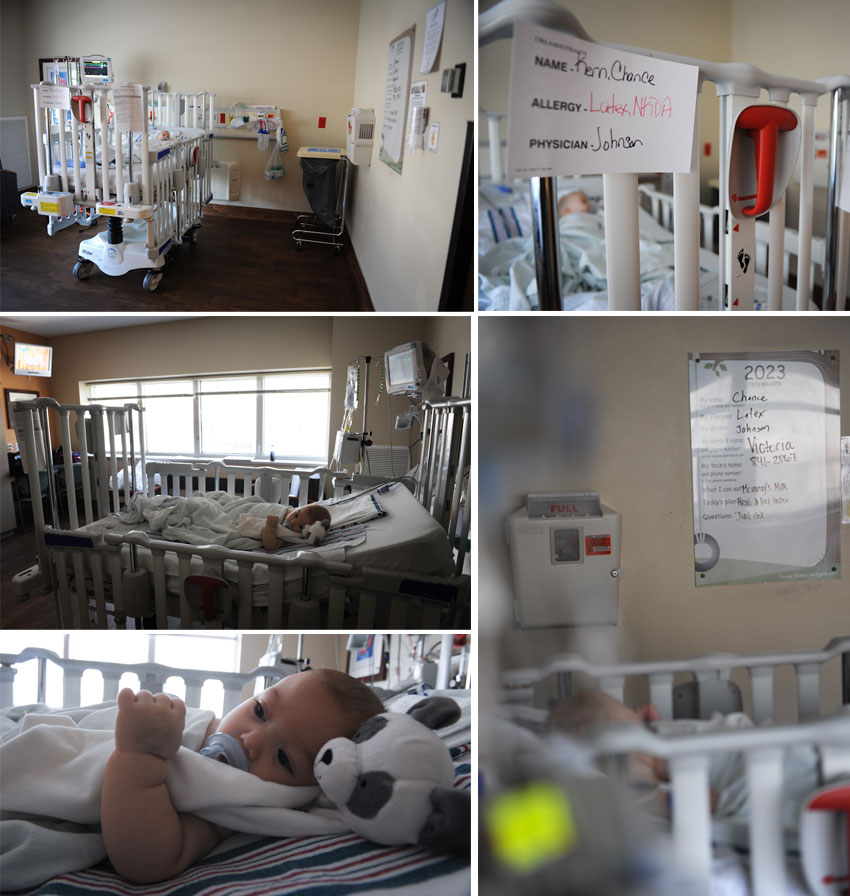 After his seventh surgery his neurosurgeon brought me a gift…his shunt that she had removed. She said the problem appeared to be that it was blocked. Shunts are said to malfunction 50% of the time. Yes, it's sad…they can put an astronaut on the moon…but the shunt manufacturer's have yet to make enough improvements to decrease that malfunction rate.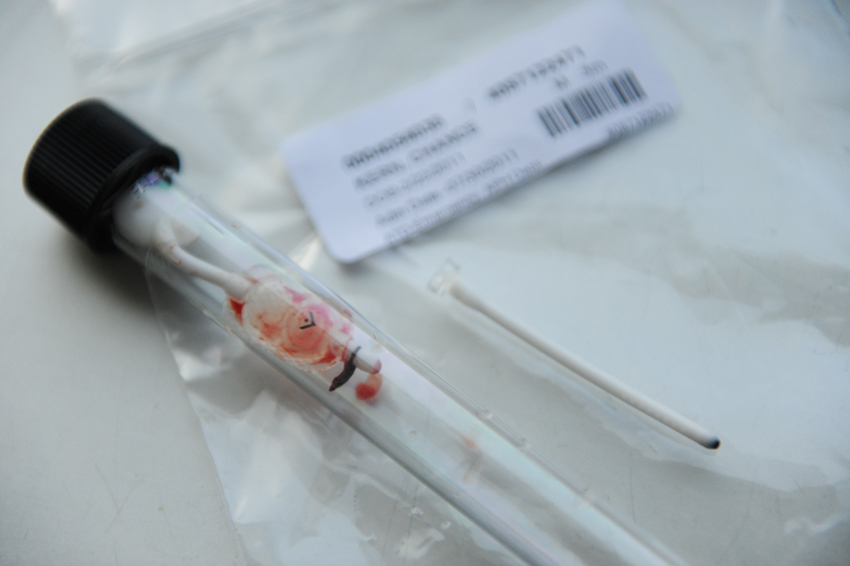 As Jason was away taking care of things at home and ensuring the kids were cared for, our friend Blue stopped by for a few hours. His visit proved to be a great distraction for me as we got a little obsessed with taking photos. I updated him on all our baby boy had been through. You all might recall he also photographed many of Chance's first moments for us surrounding his birth and time in the NICU. You can definitely tell my baby boy holds a special place in his heart.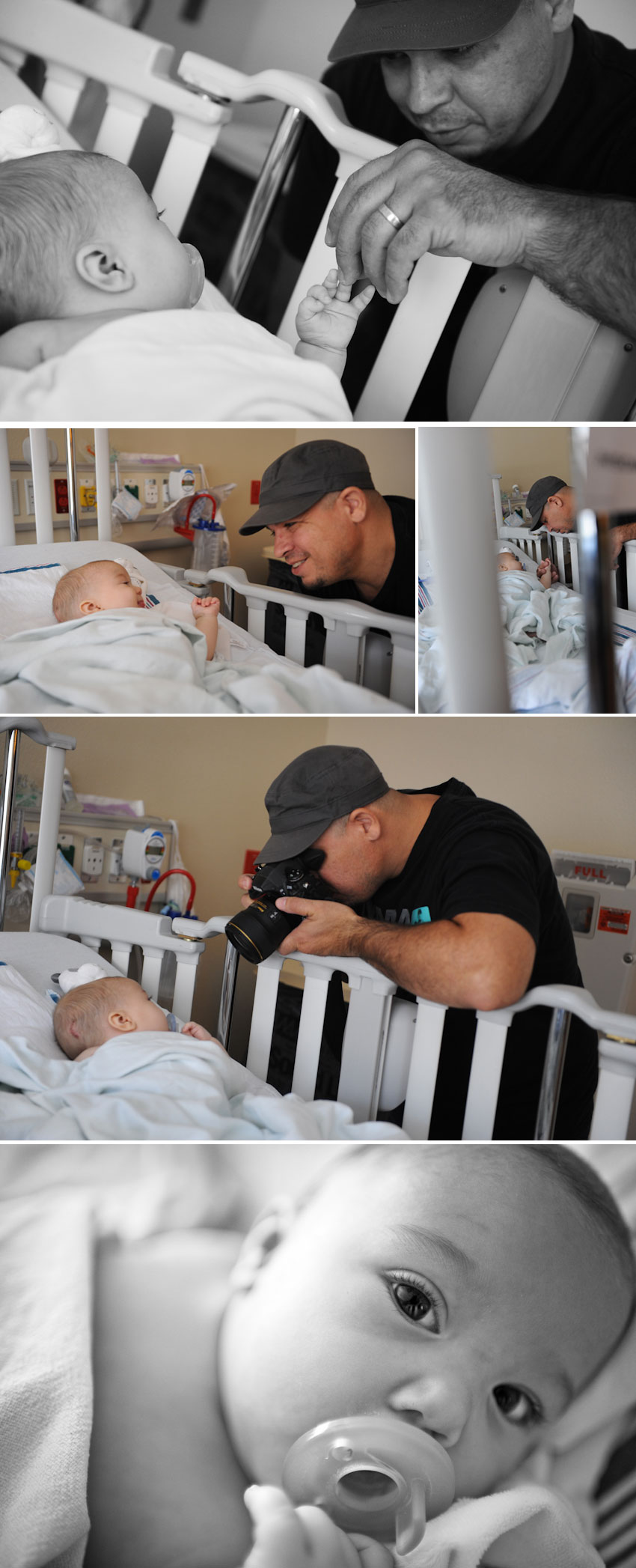 I'd like to thank my friend Blue for not only helping me capture a few moments with Chance but for letting me play with his 35mm 1.4 nikkor lens…boy does it help take some pretty amazing photos. As I look back at these photos I'm thankful to know I still have friends who care dearly for our family. It's the ones, like Blue, who reach out to us continually knowing we need help when we rarely ask for it, even if it's just mere company, it helps lift our spirits to see the support.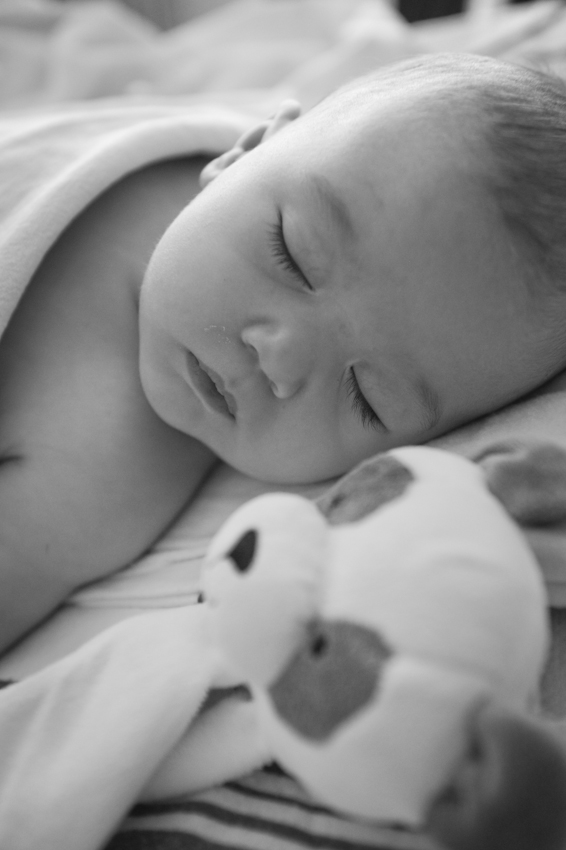 During Blue's visit Chance began to get more fussy. I also noticed his soft spot beginning to be a bit more full.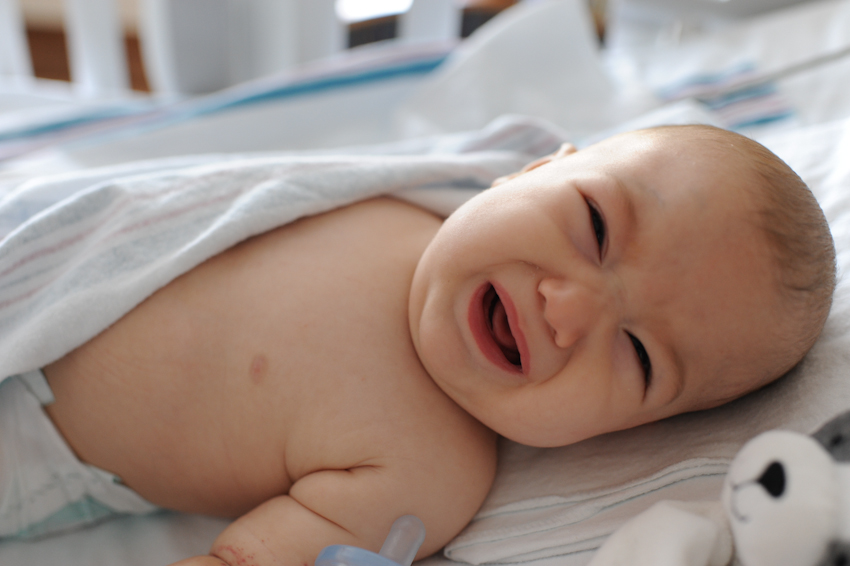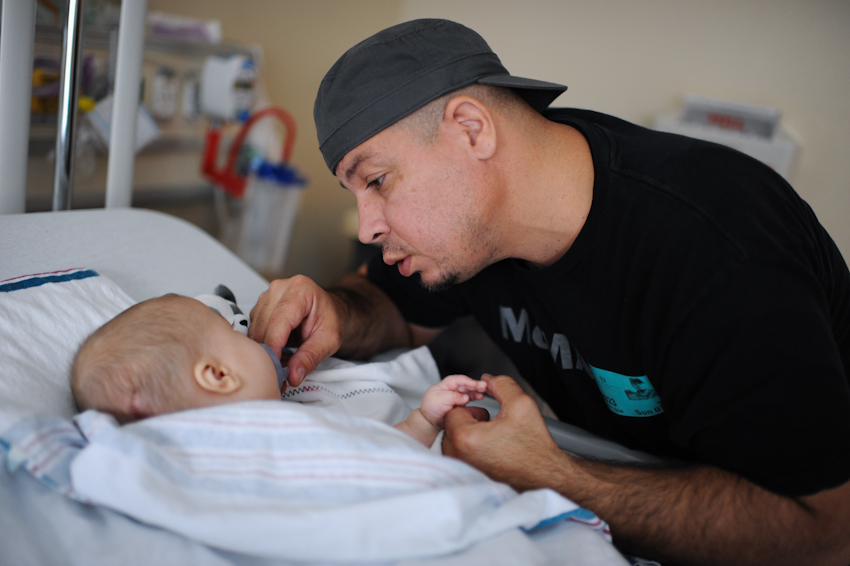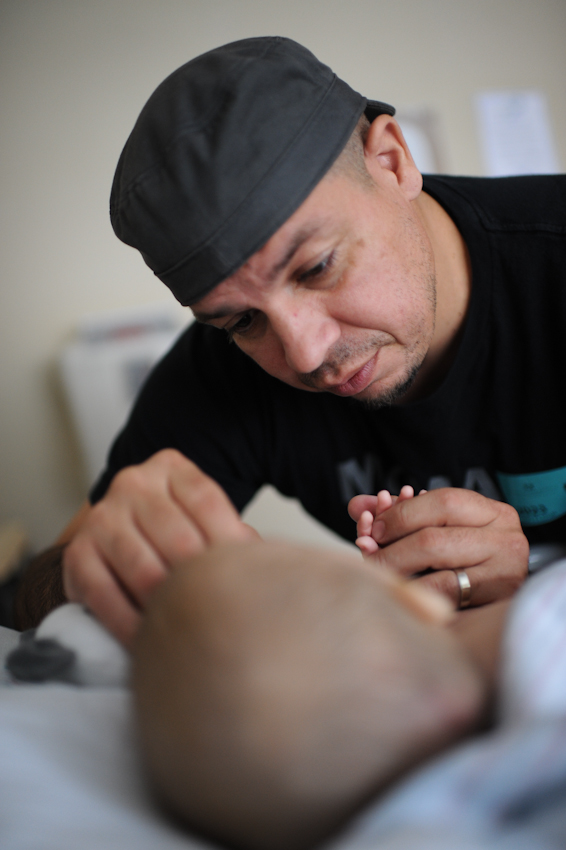 I suppose what you all may be happy to know is that having Blue around meant there'd be a few more photos with me in them. As photographers we're so guilty of being on the other end of the camera but hopefully a few photos help you all relate to the crazy moments we passed the last few weeks.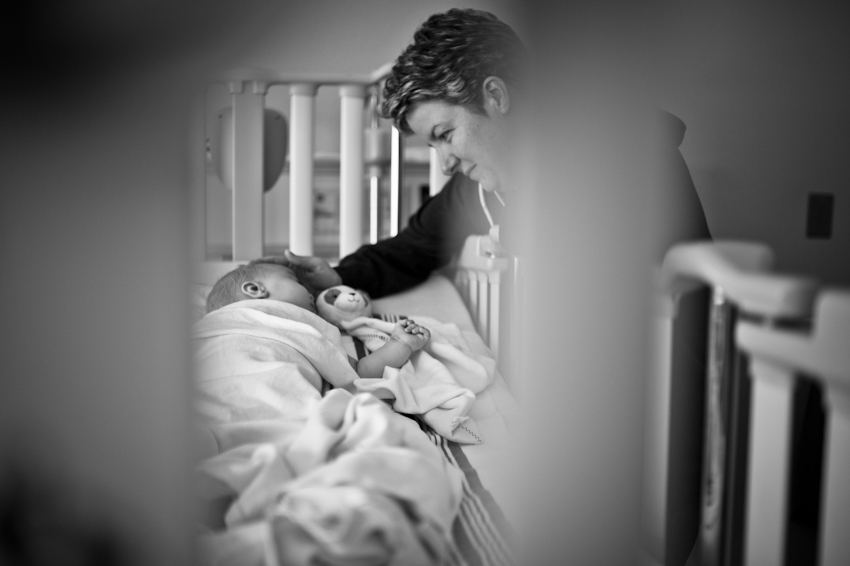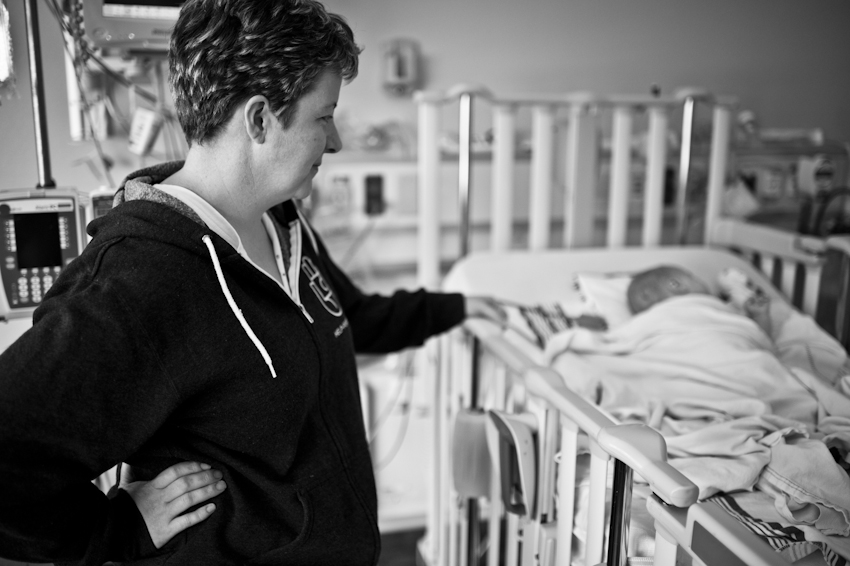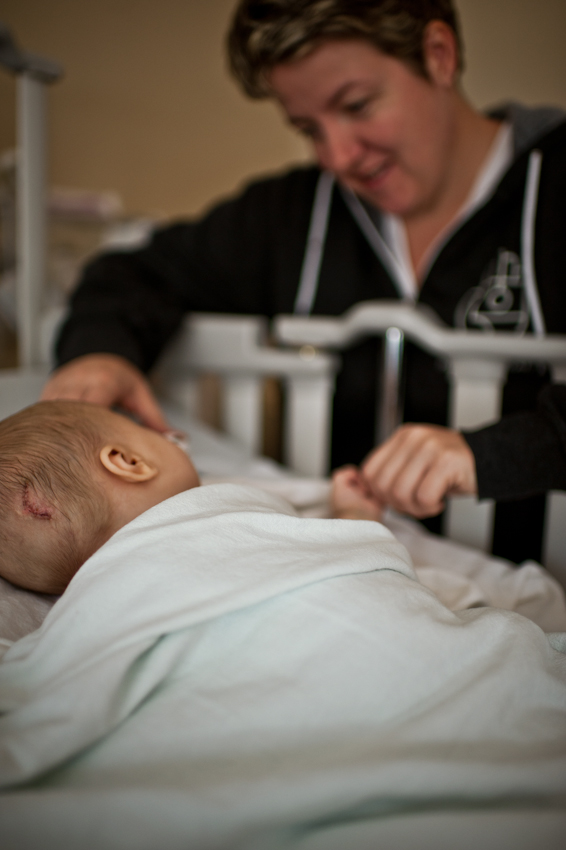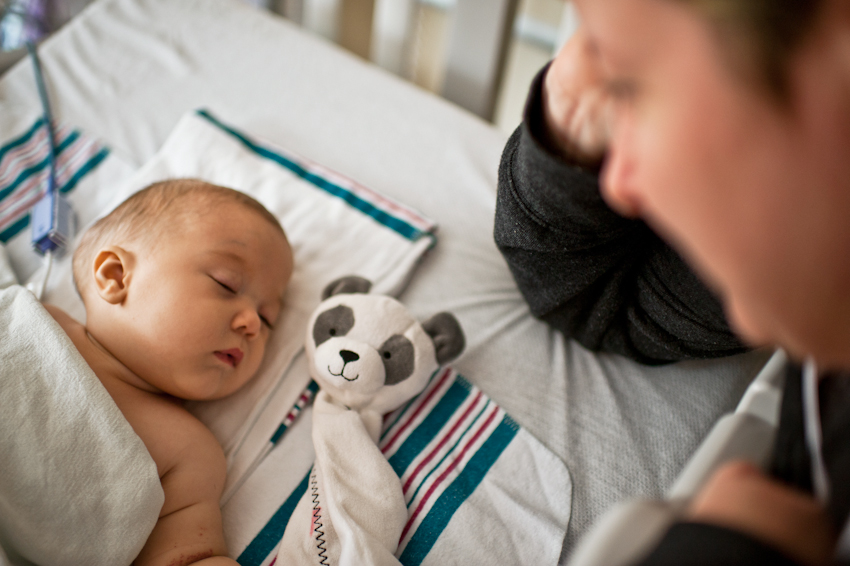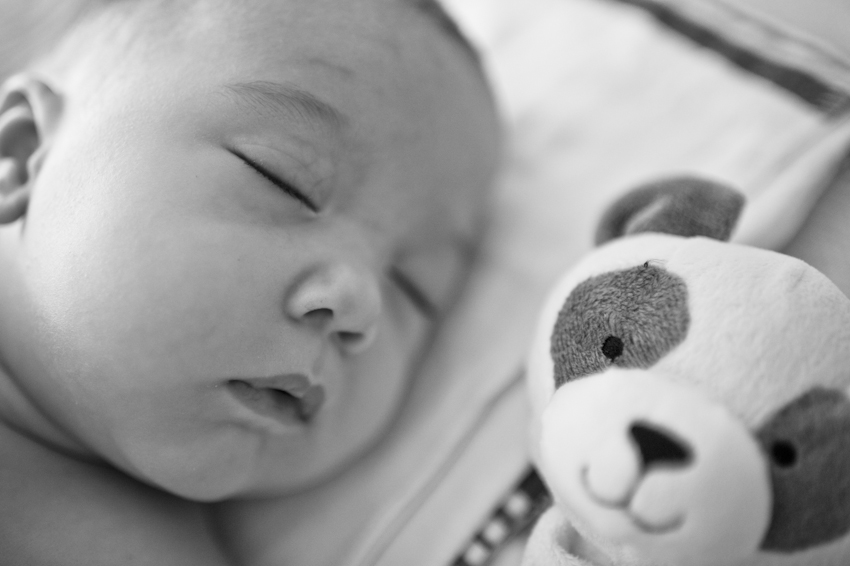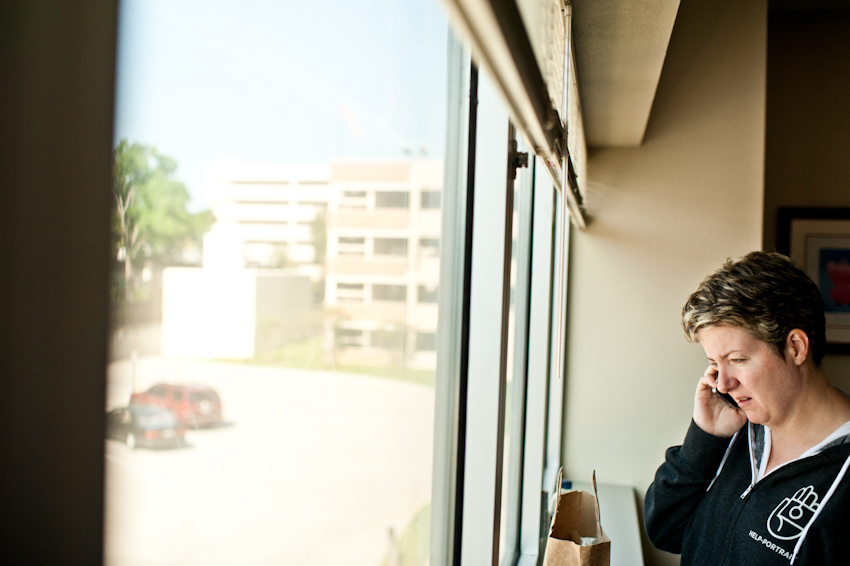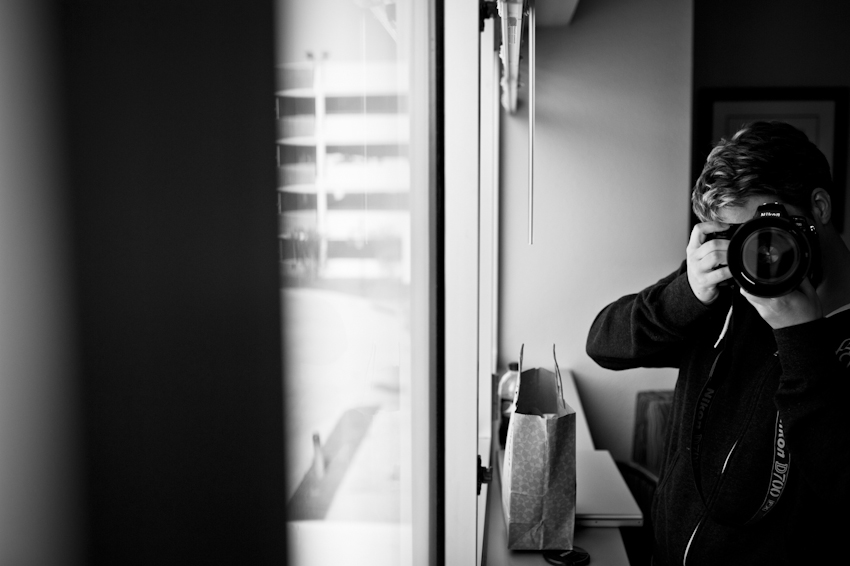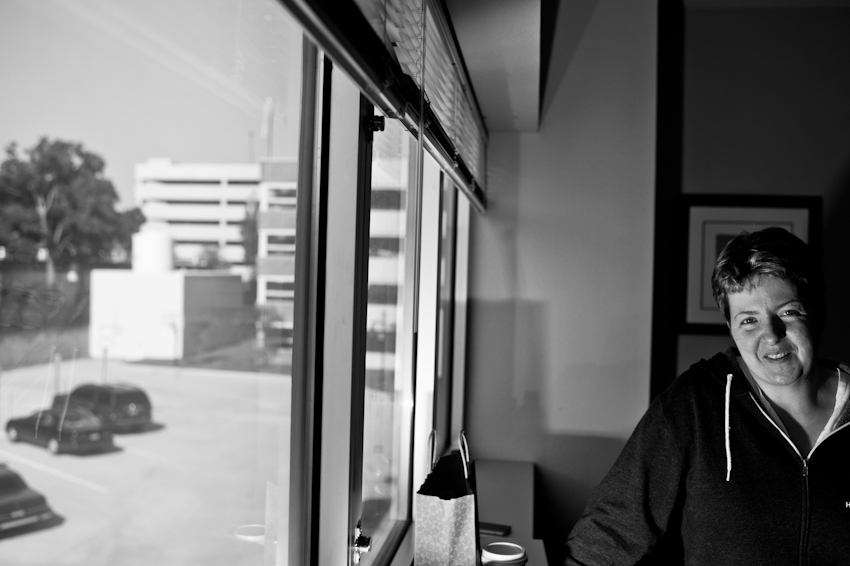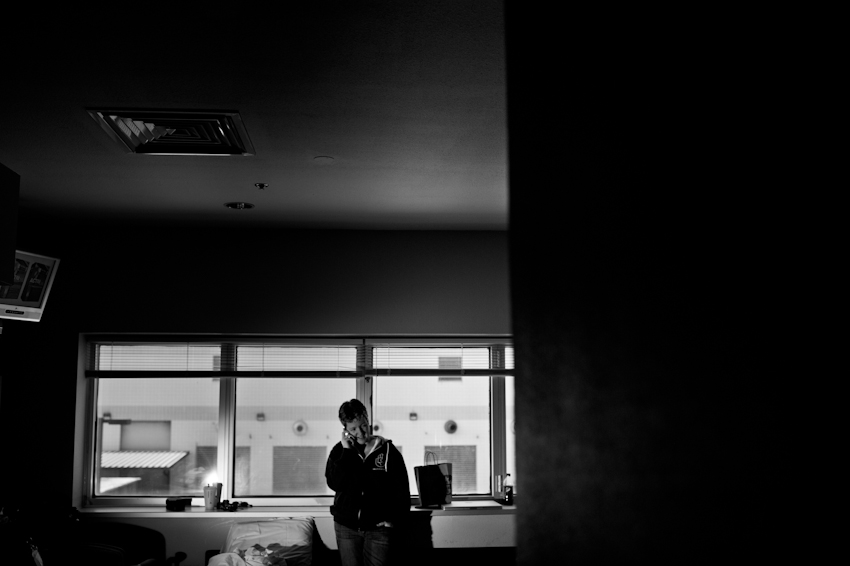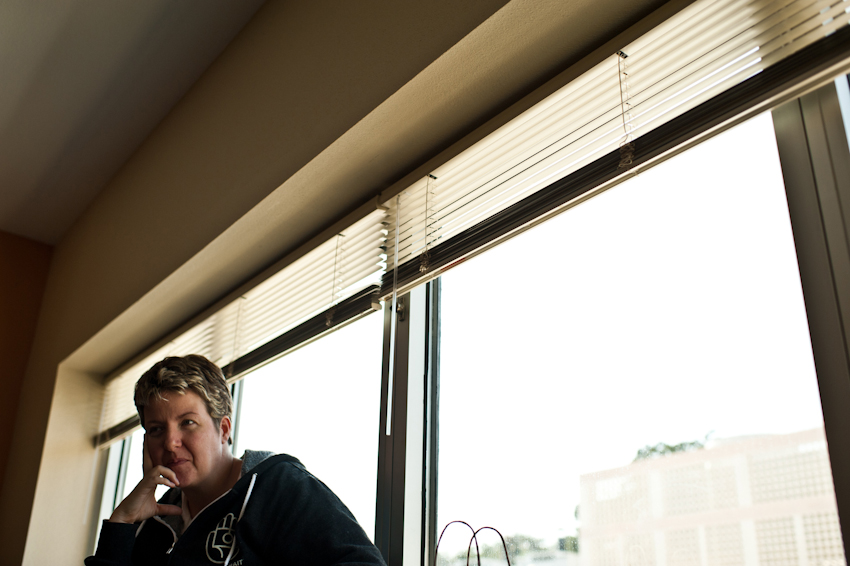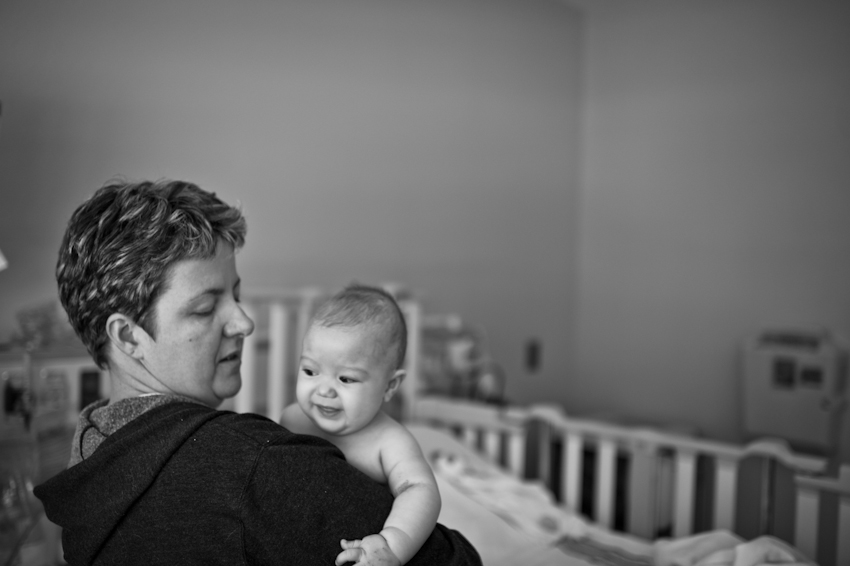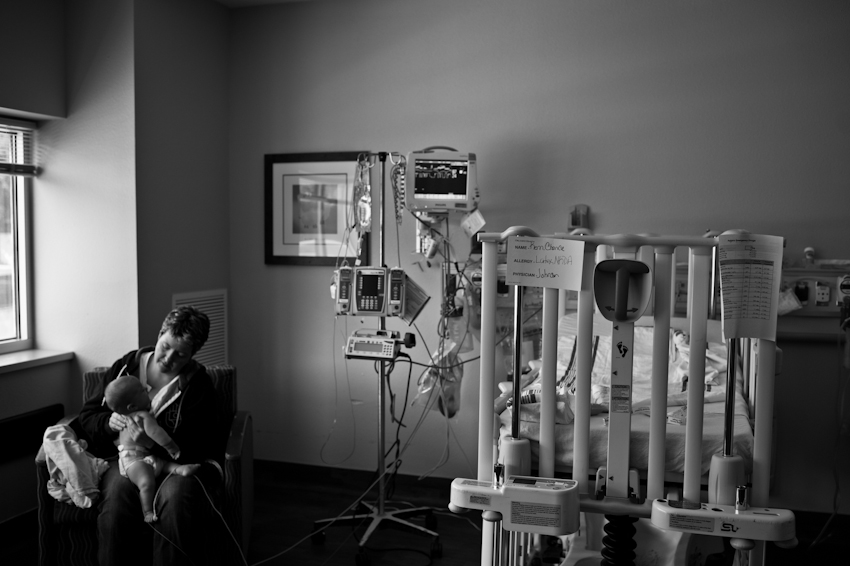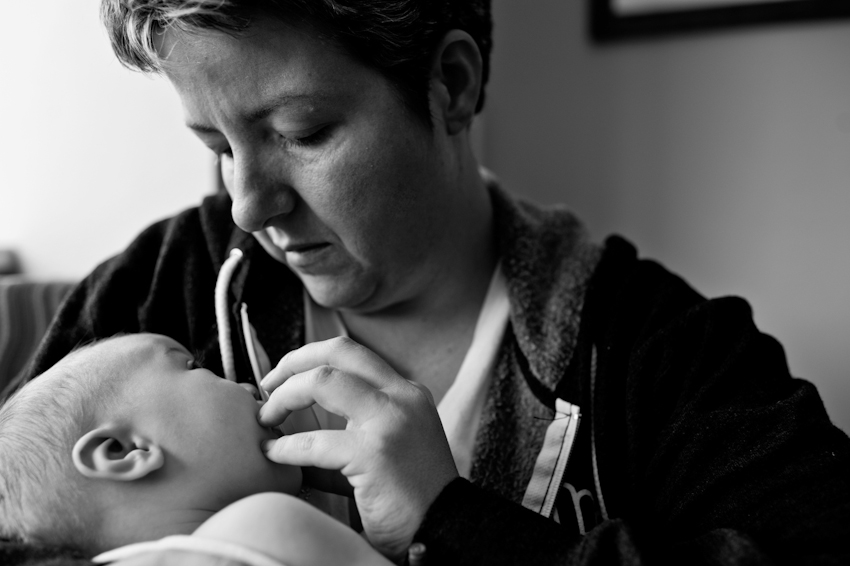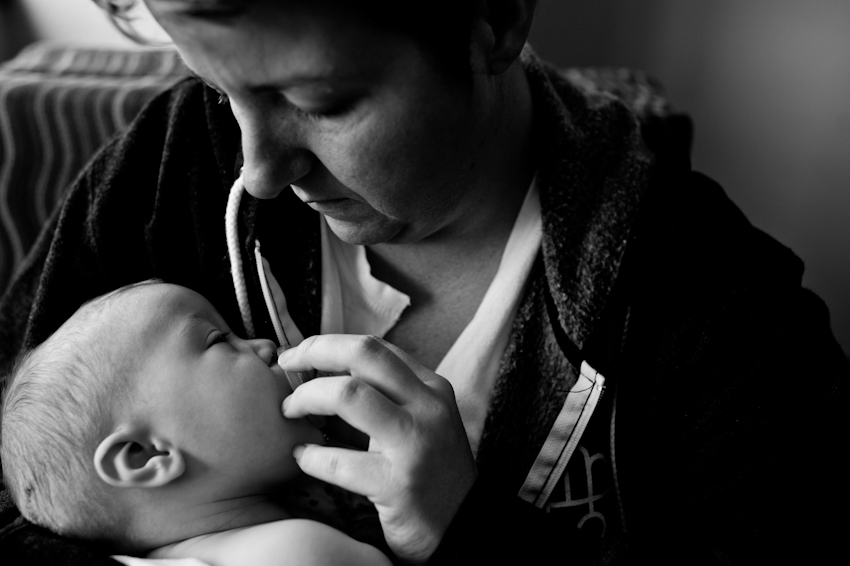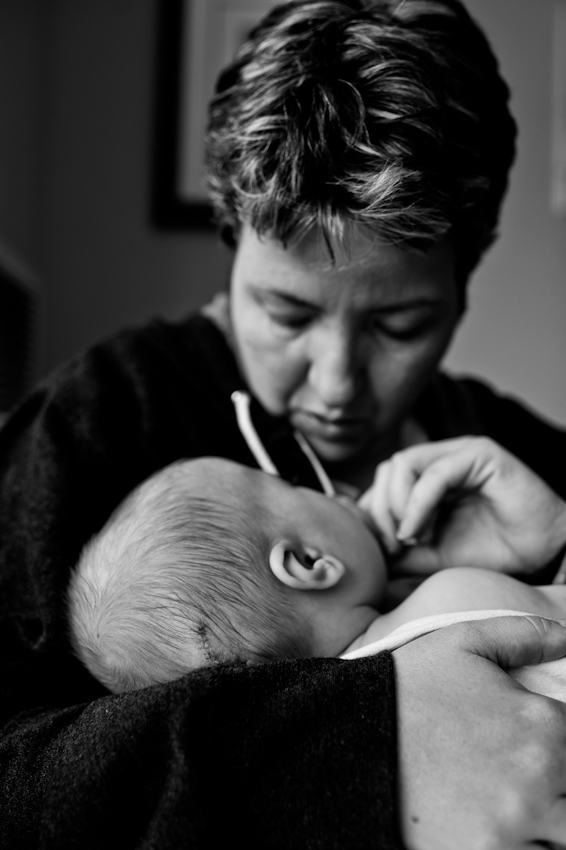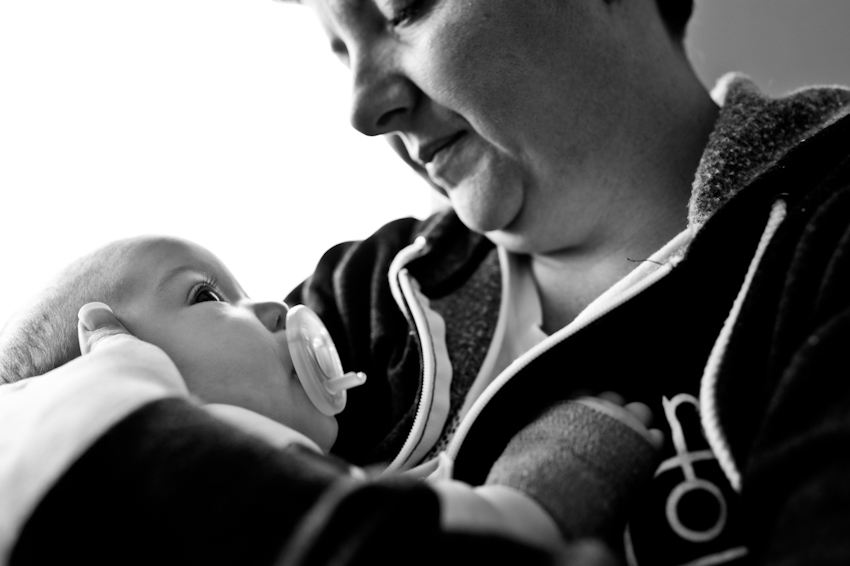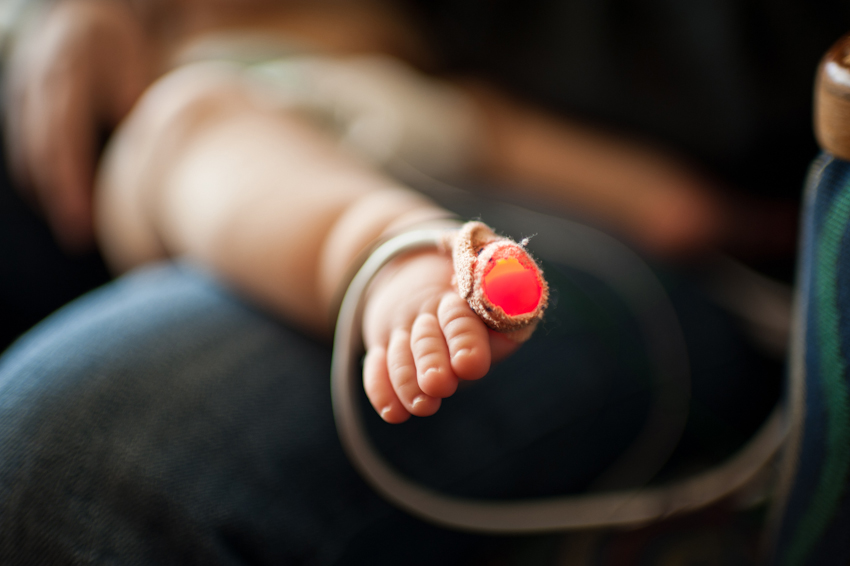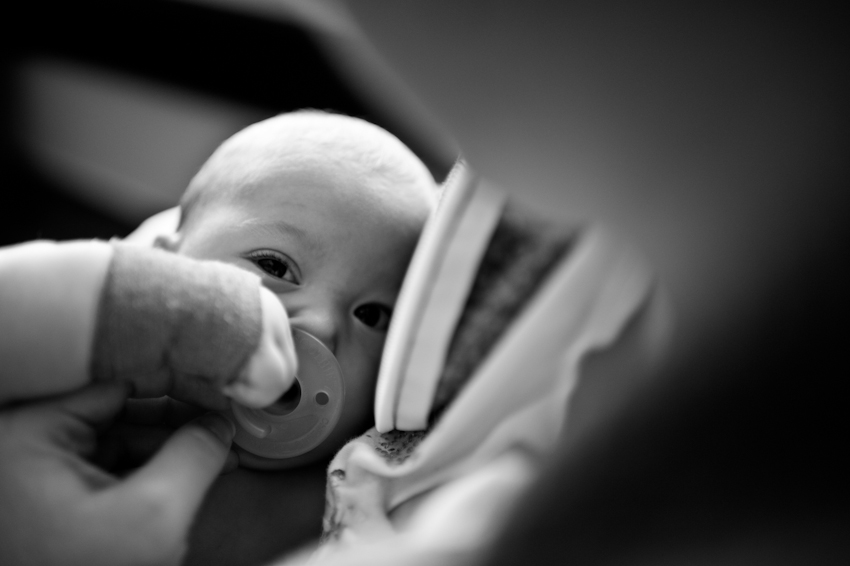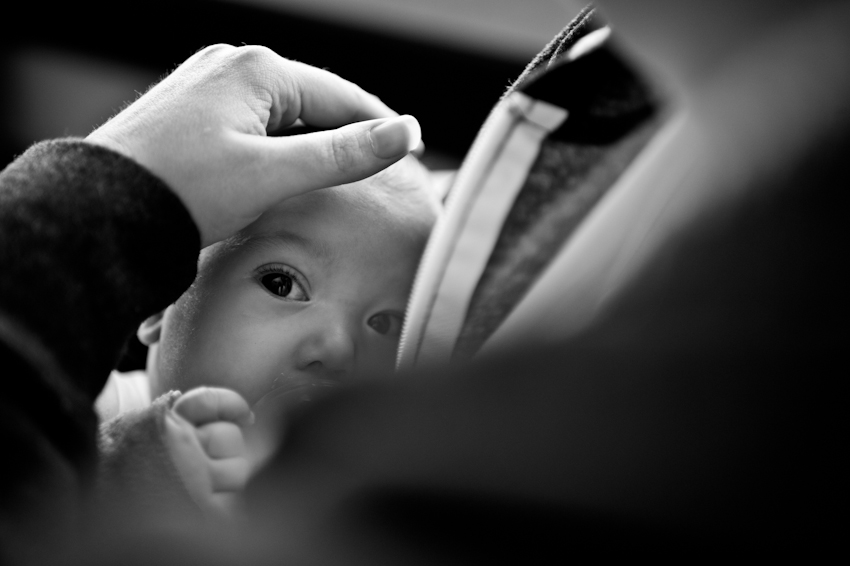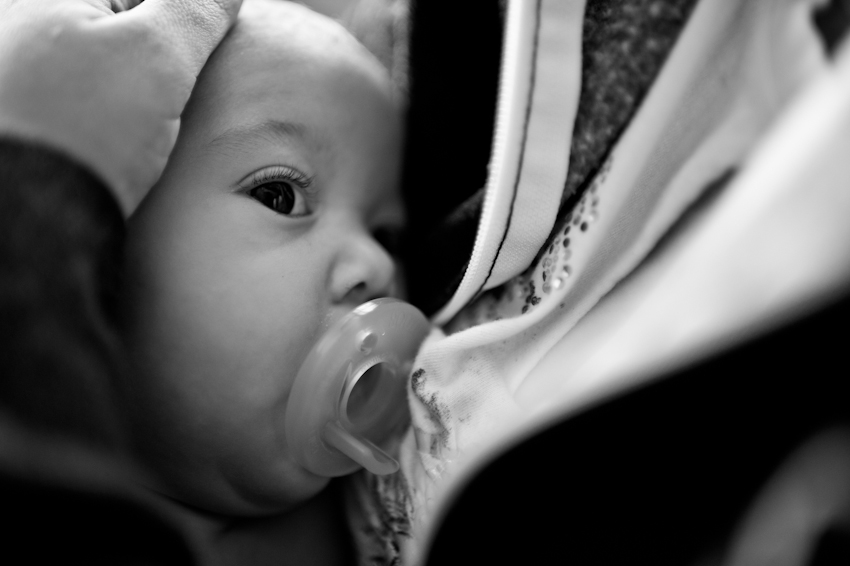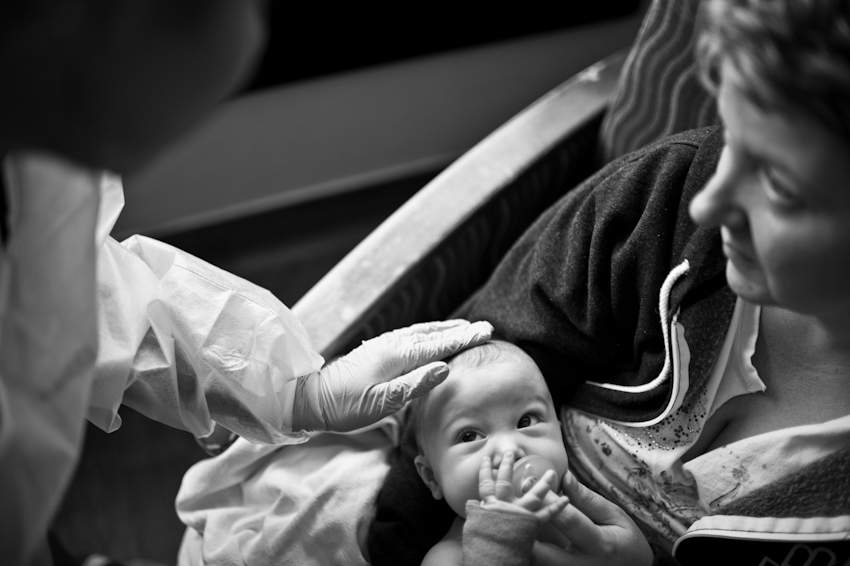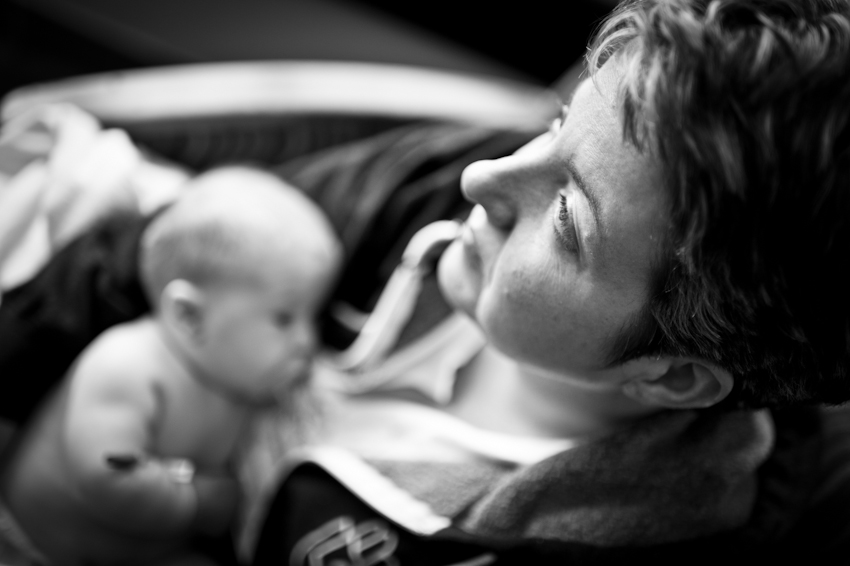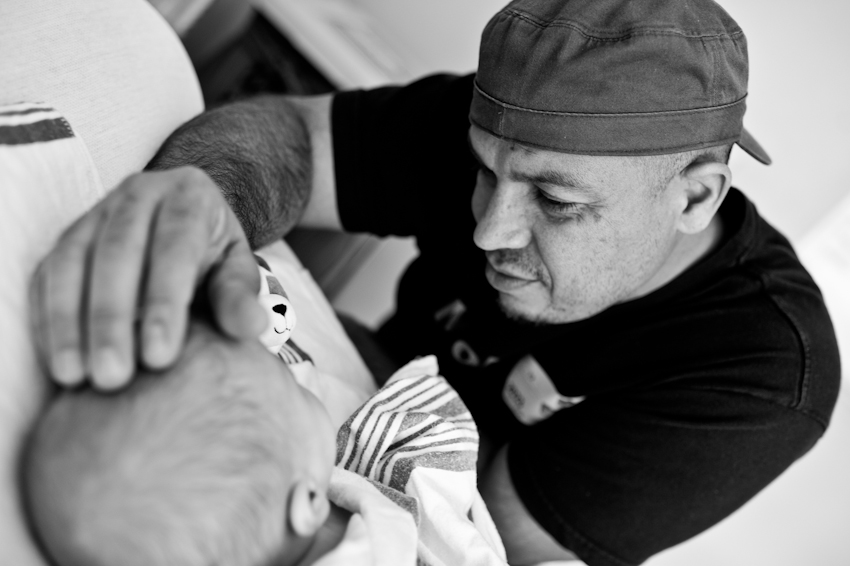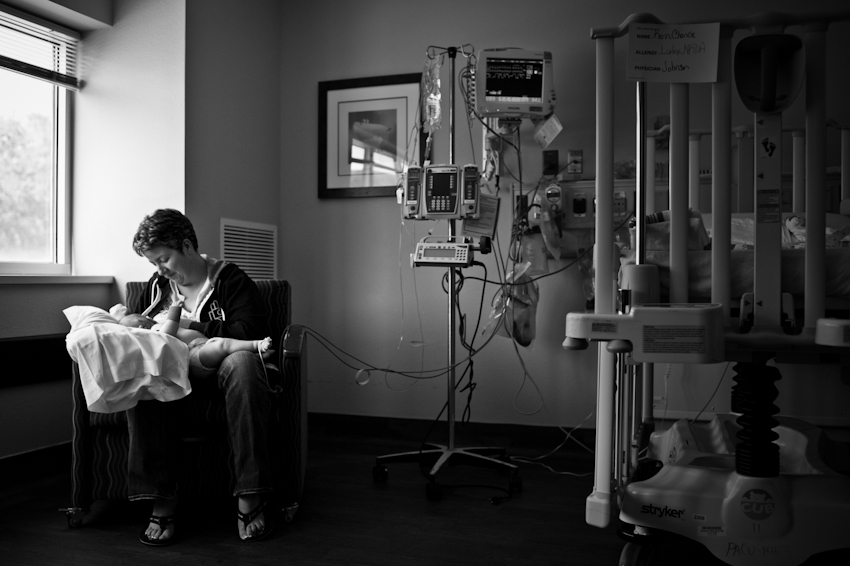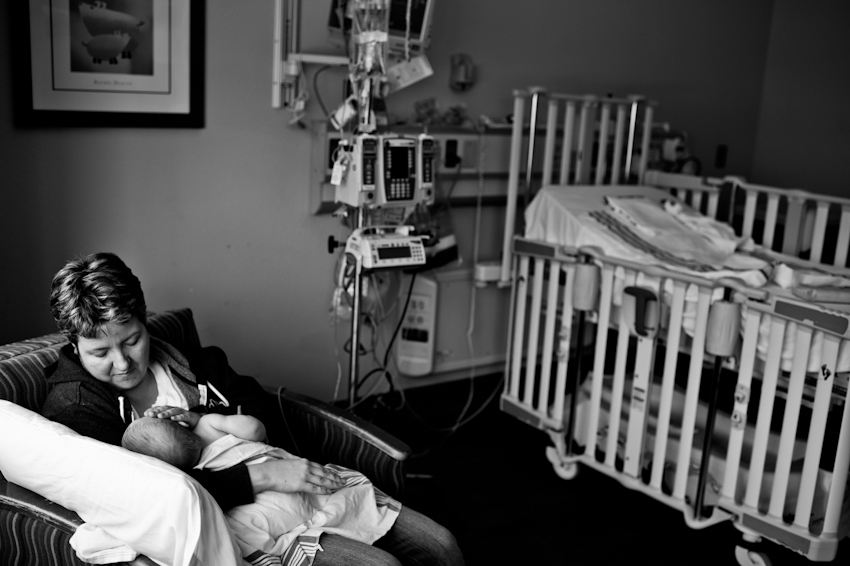 When Jason returned to the hospital we were awaiting word from Chance's neurosurgeon. His soft spot had become full again and he was so irritable that we feared his shunt was malfunctioning again. Thankfully Chance rested peacefully with Jason.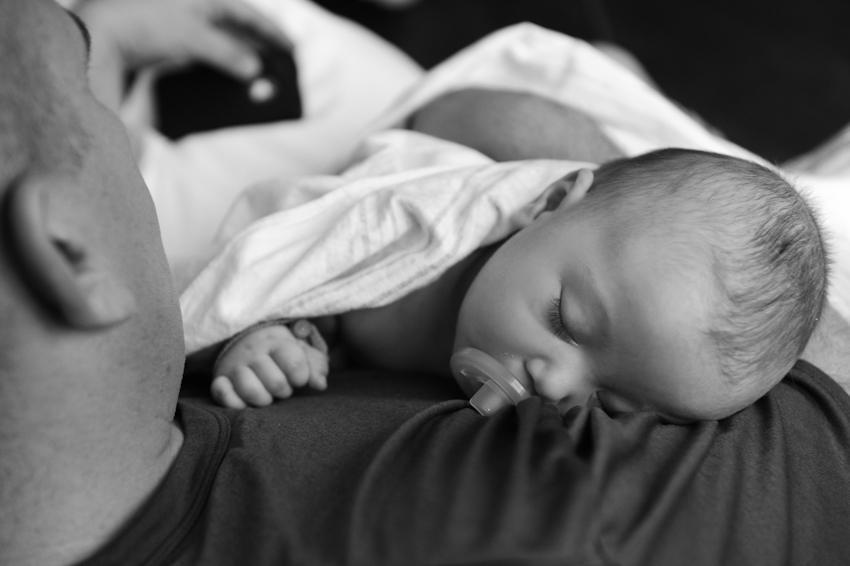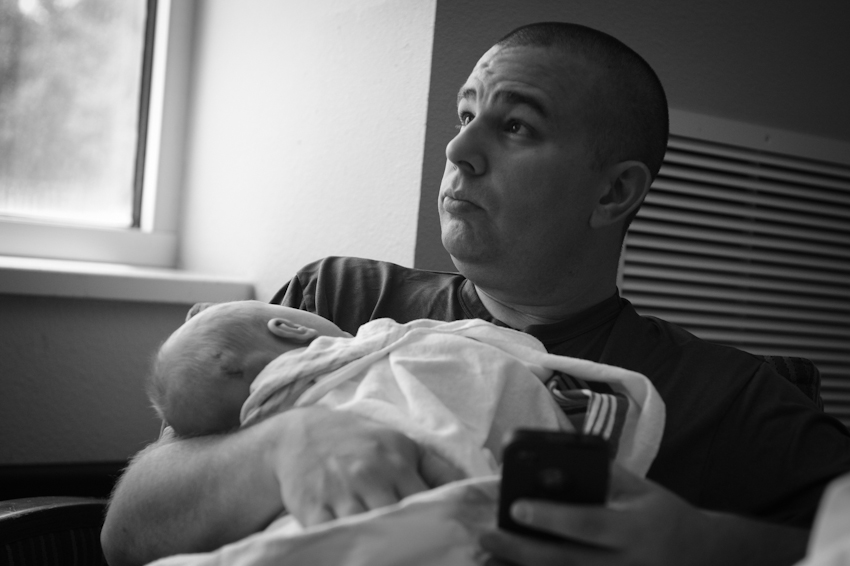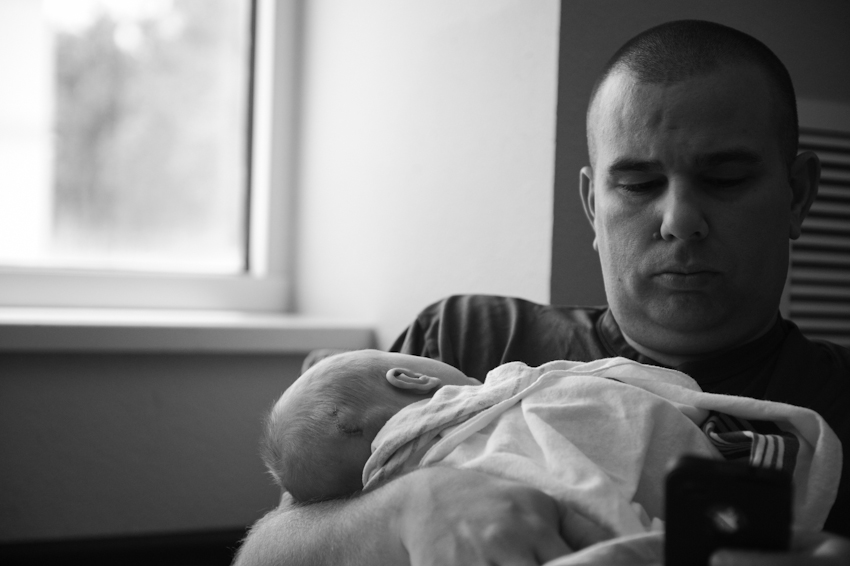 We began to get Chance ready to undergo a CT Scan where dye would be inserted into his head to help determine how his ventricles were reacting to the shunt. It was feared that the one on the side that the shunt wasn't on wasn't communicating properly to drain the same as the other side. It's rare that this happens, but given that the shunt had been replaced two times in the previous days, there were no other reasons for a malfunction to happen so fast.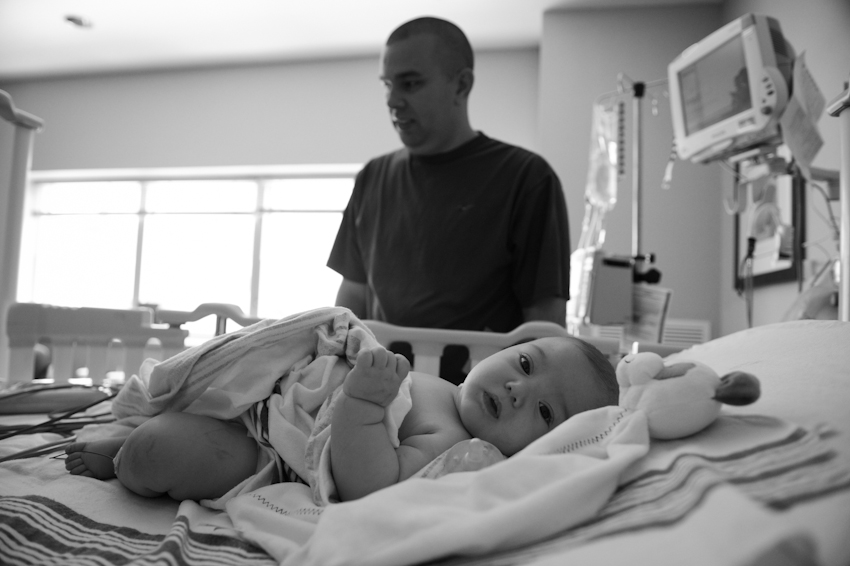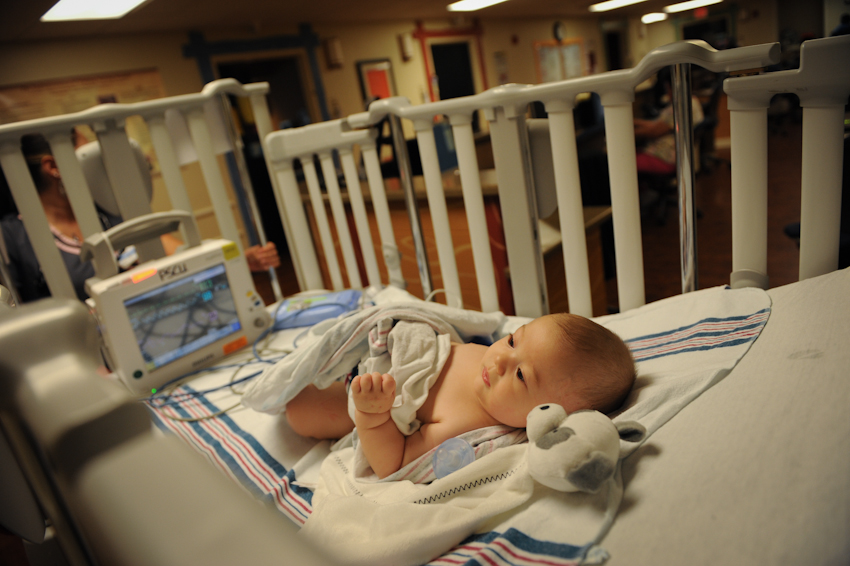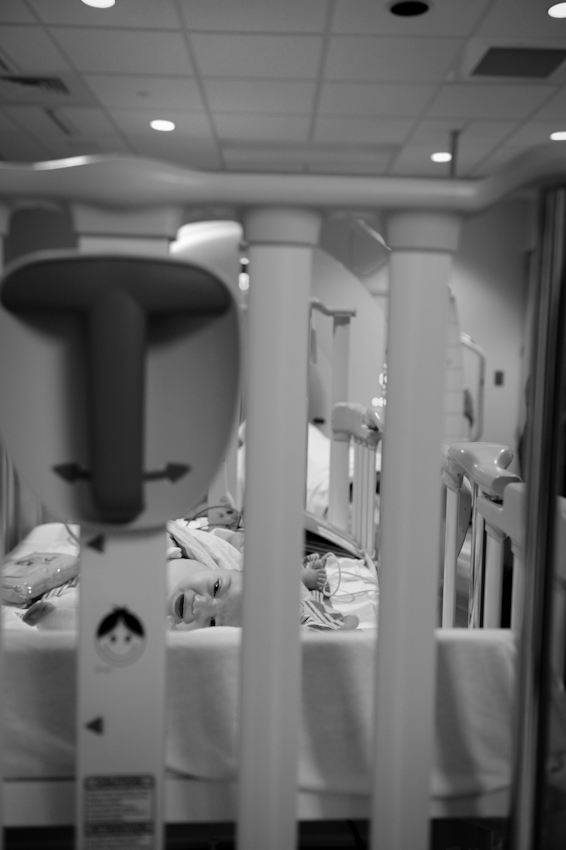 At this point he had been pretty fussy and holding him down to prepare for the CT Scan wasn't fun at all.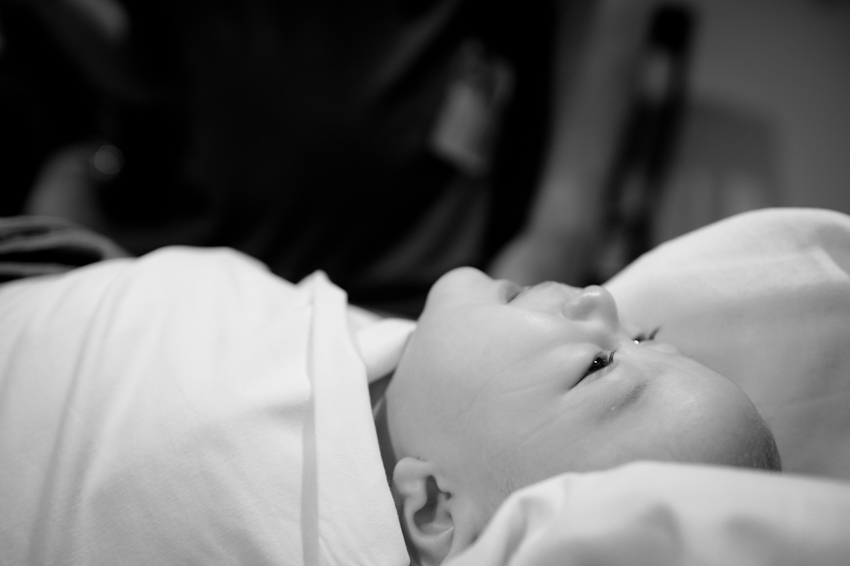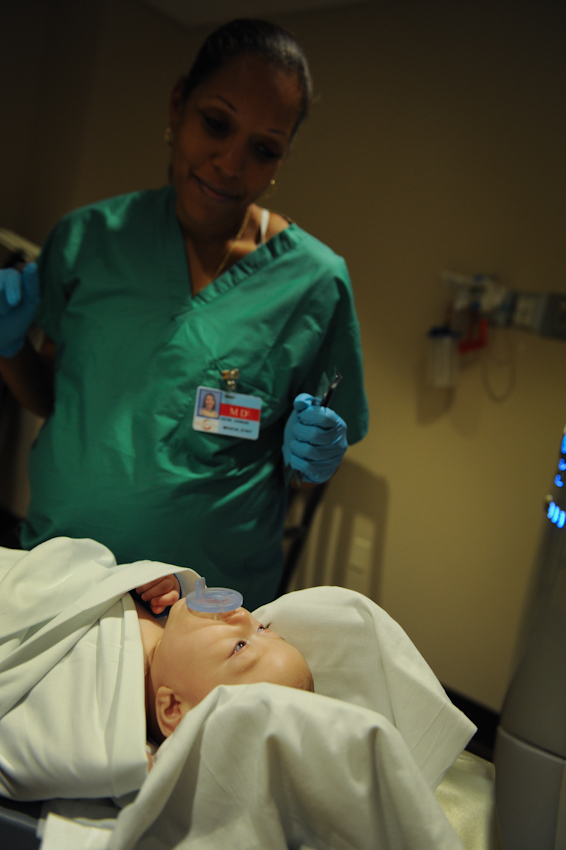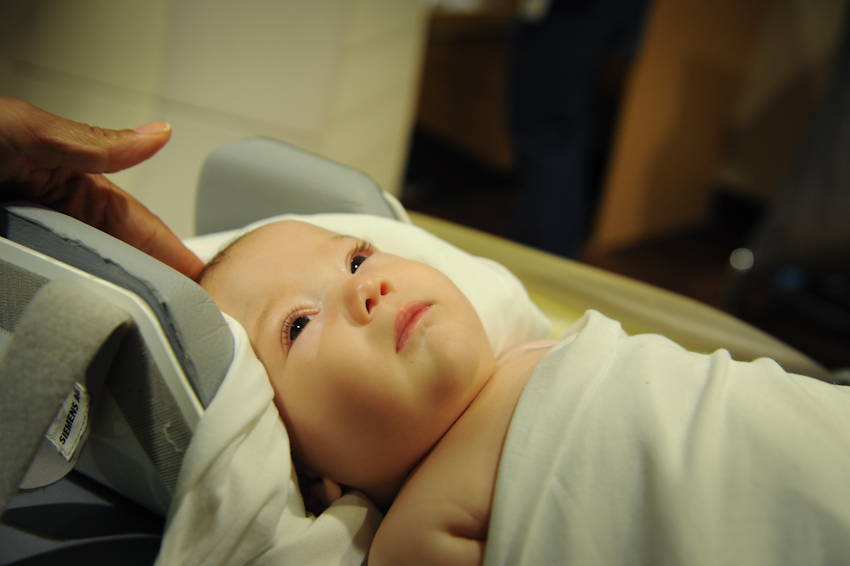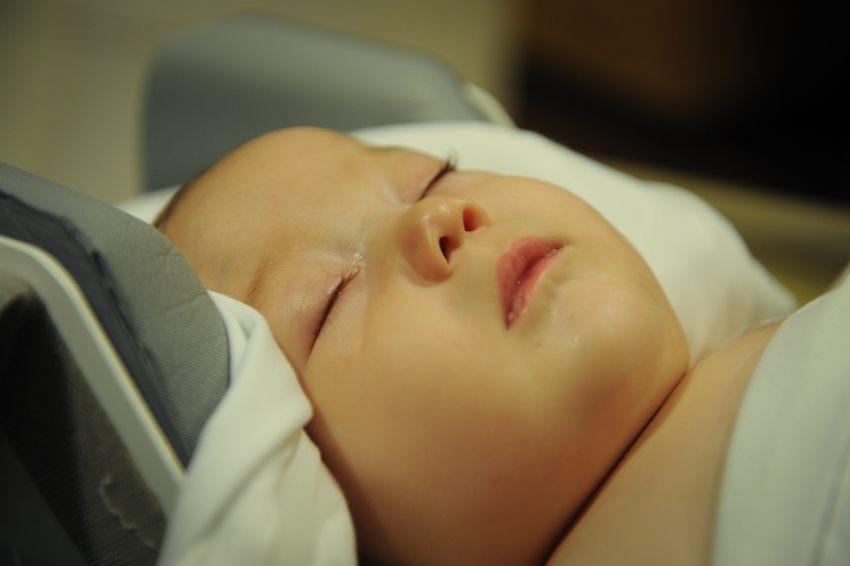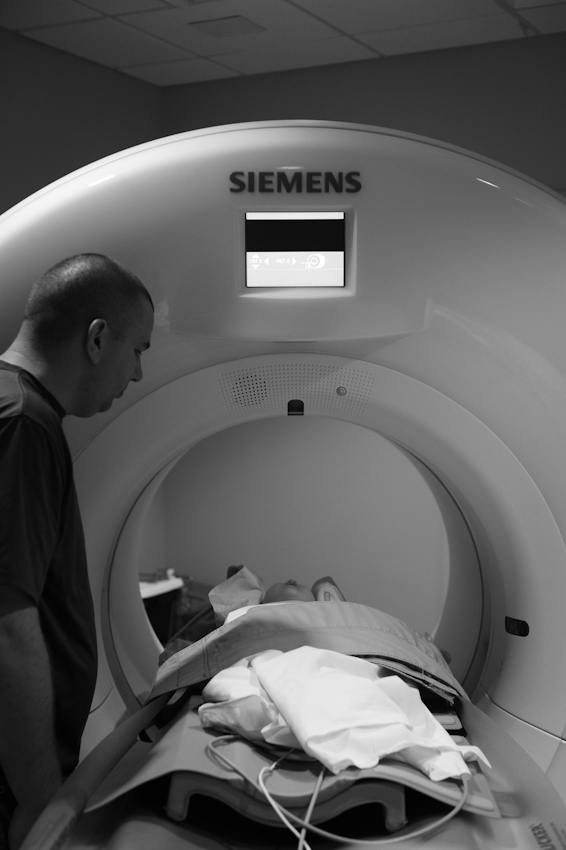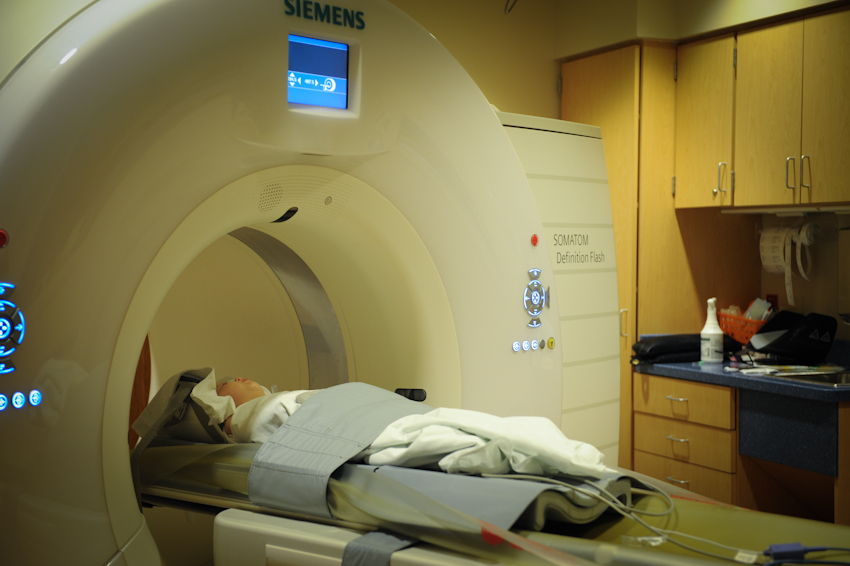 After the CT Scan was over we knew instantly that our little guy was about to have an eighth surgery. It was evident that his other ventricle was not responding to the shunt. He had to undergo another shunt revision in order to put another catheter on the opposite side and then connect the two devices so they'd drain together. We agreed we shouldn't prolong the surgery. A few hours later Chance was taken to the operating room to be prepared for surgery.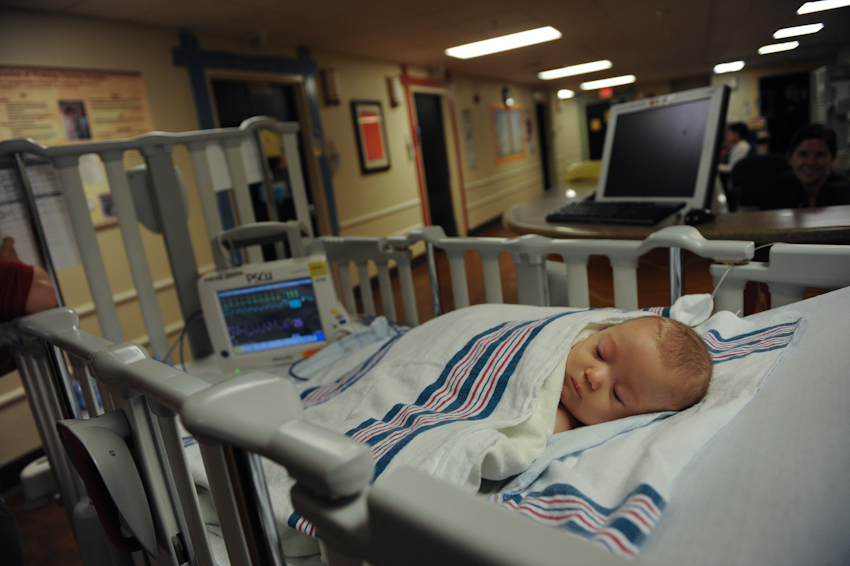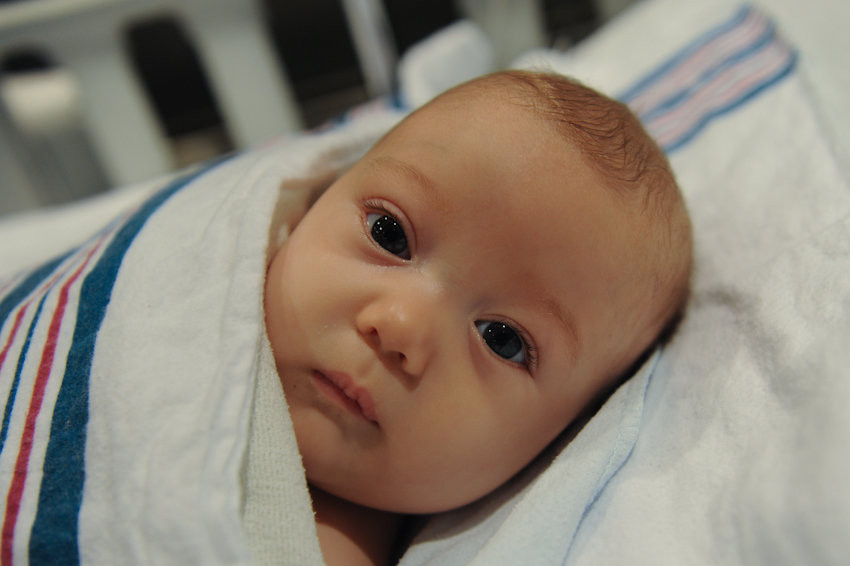 The eighth surgery was by far the most challenging for Chance. He was in surgery for 2-3 hours. When he came out of surgery looking so out of it and made it known how miserable he was. His head was covered in betadine from the surgery. The drip of betadine is quite similar to superman's curl of hair…perhaps it's God's way of reminding me that "Super Chance" is tough and can make it through anything. I knew this…but it was scary to see him the first 12 hours after surgery. He was in so much pain and was on morphine throughout the night to relieve his discomfort. It broke my heart to see him so weak.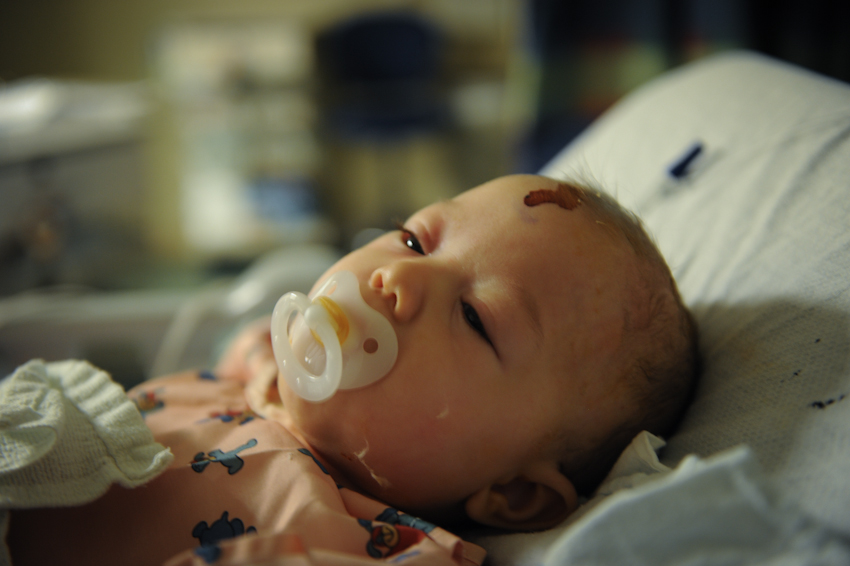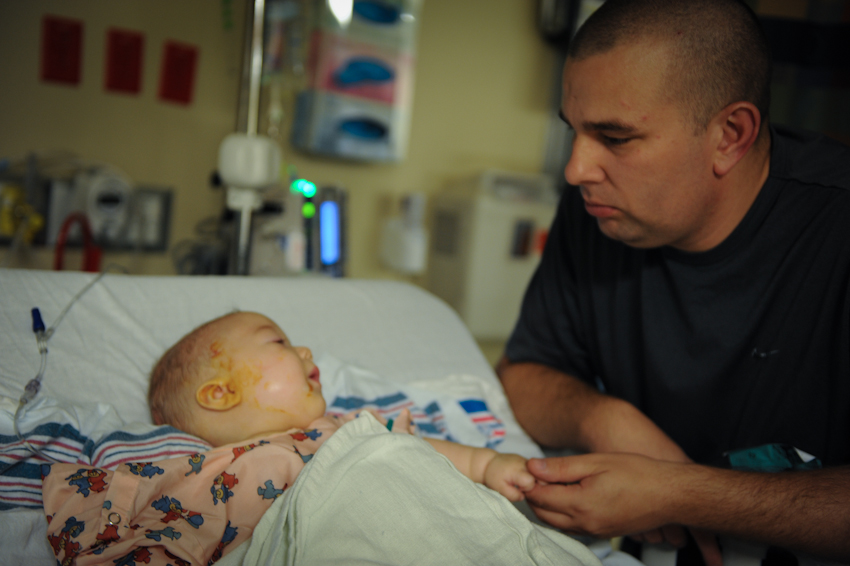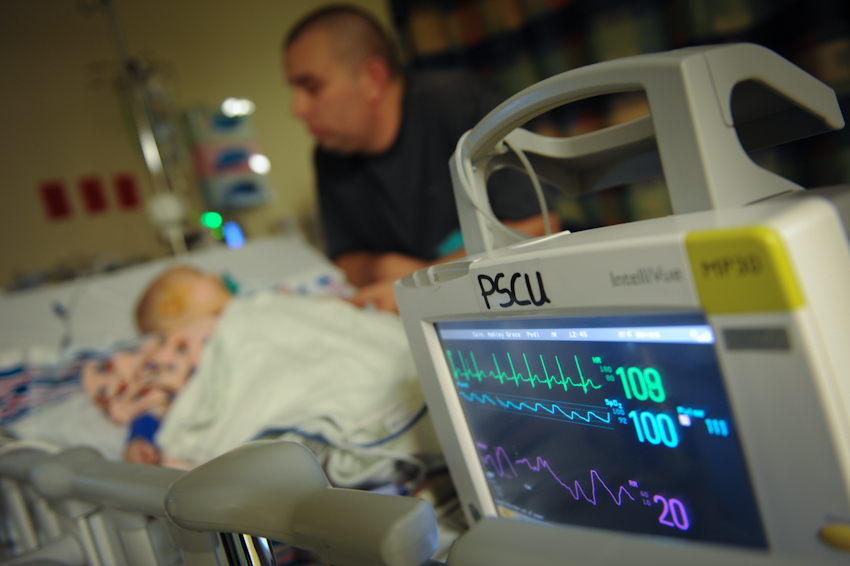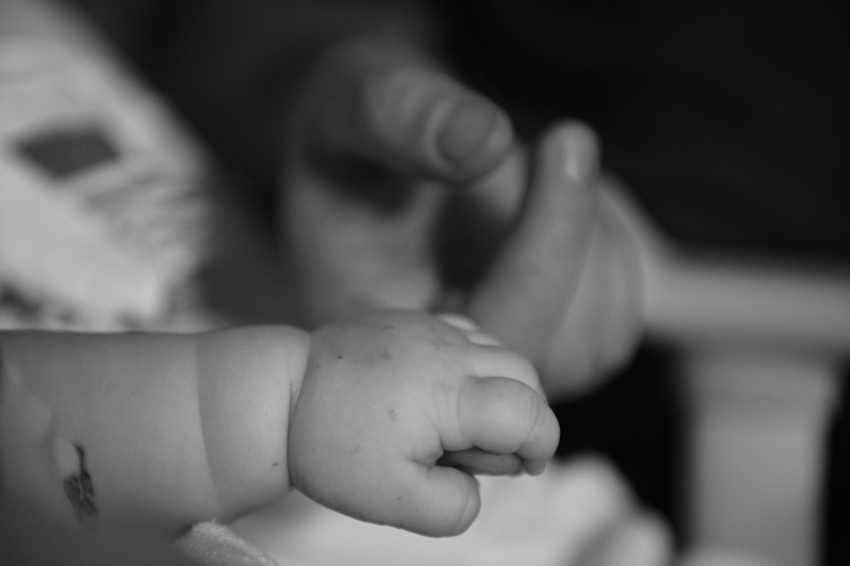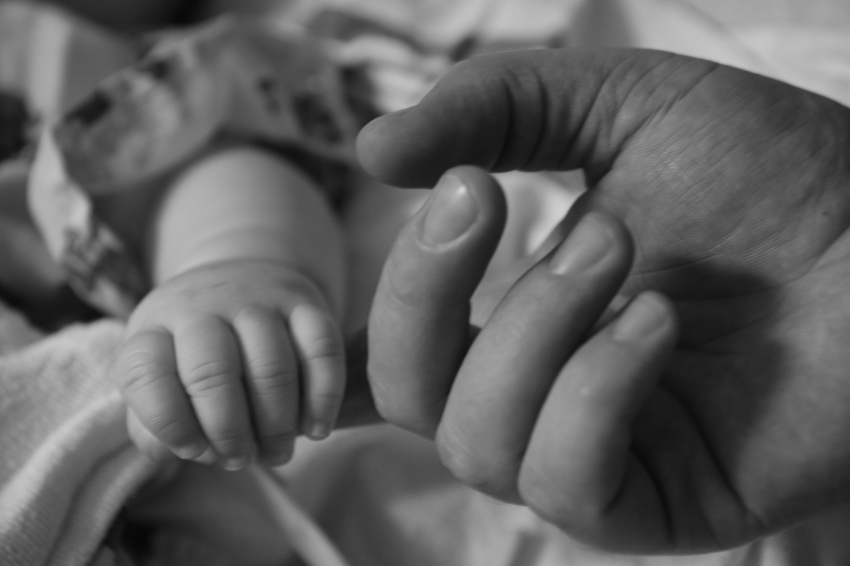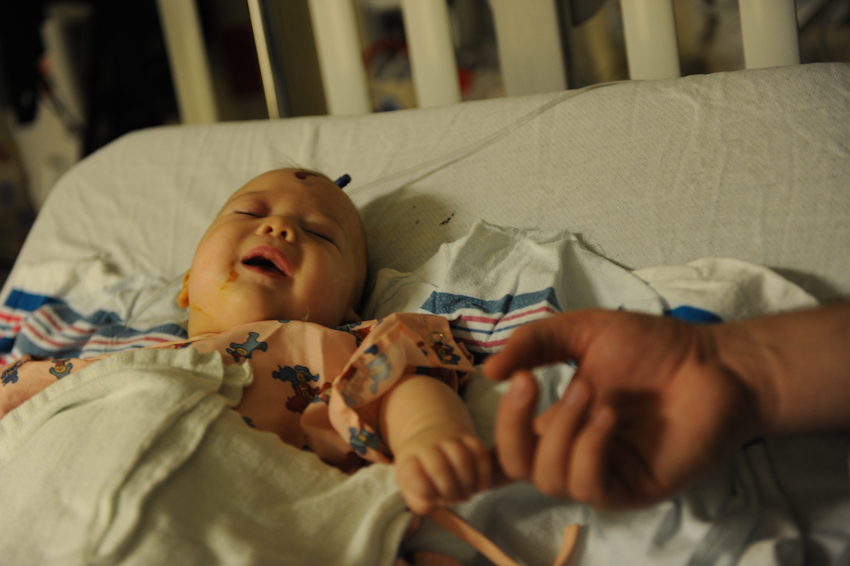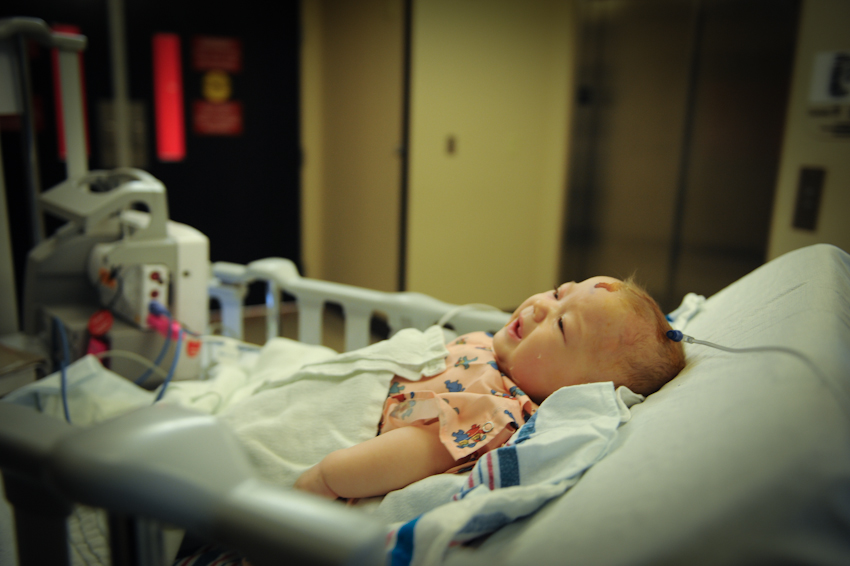 By the next morning I felt comfortable enough to hold him again.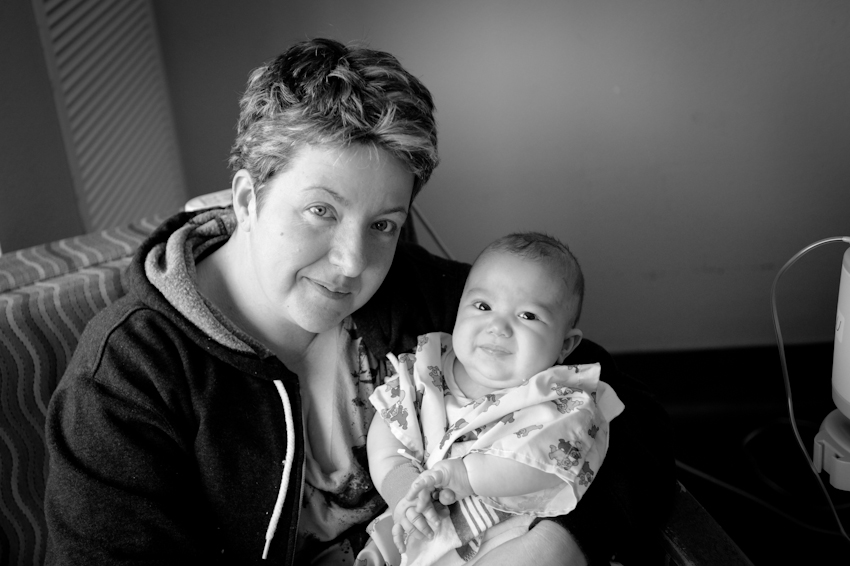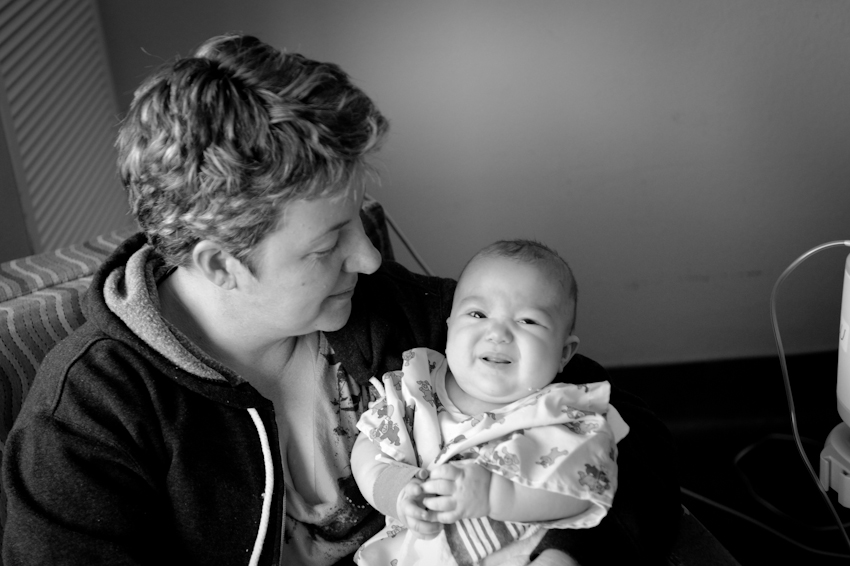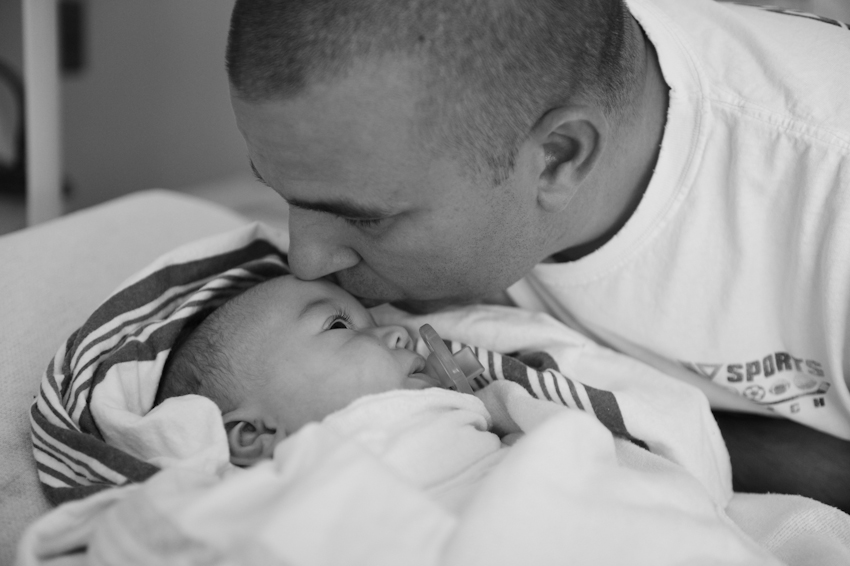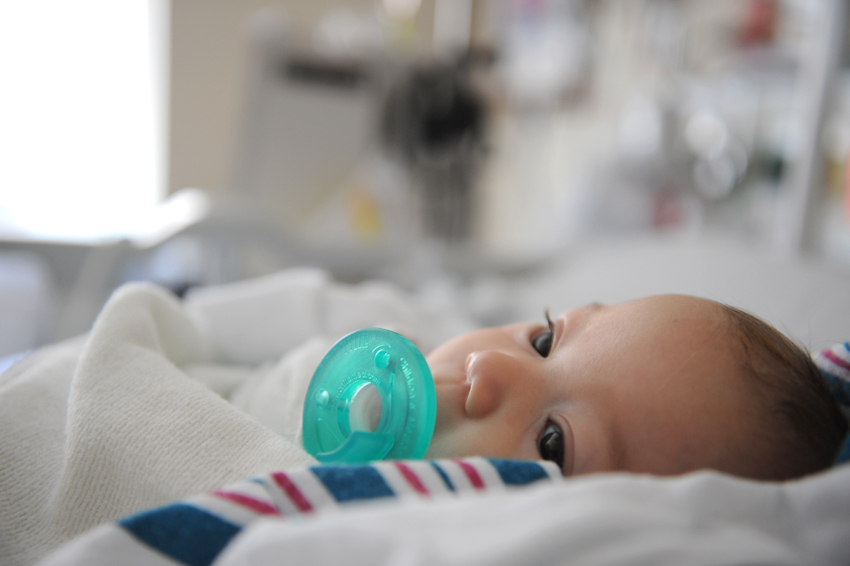 By the morning Chance began to feel a good bit better. They decided to change the pressure for the shunt to drain at. We were excited to hear that they felt he was well enough to go home. Though we could have stayed another day to monitor him, it was important we step away from the hospital due to fears of infections, etc.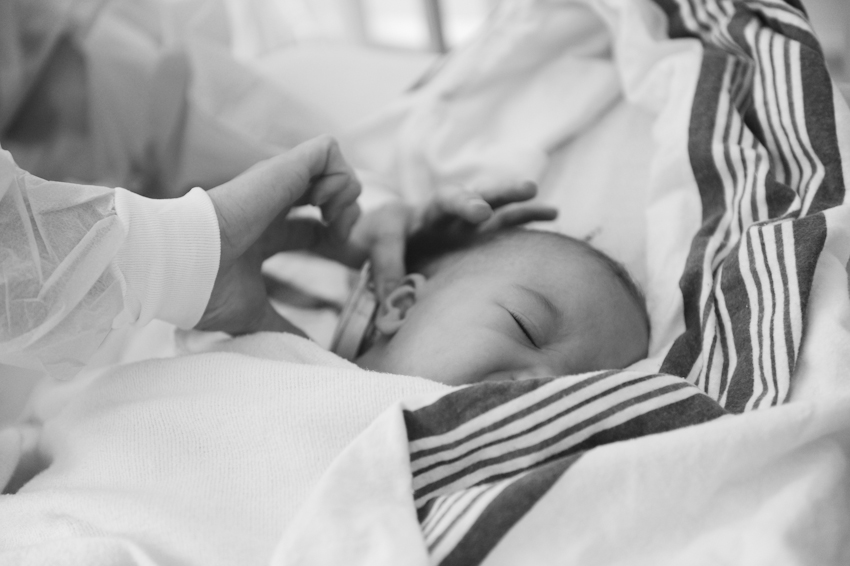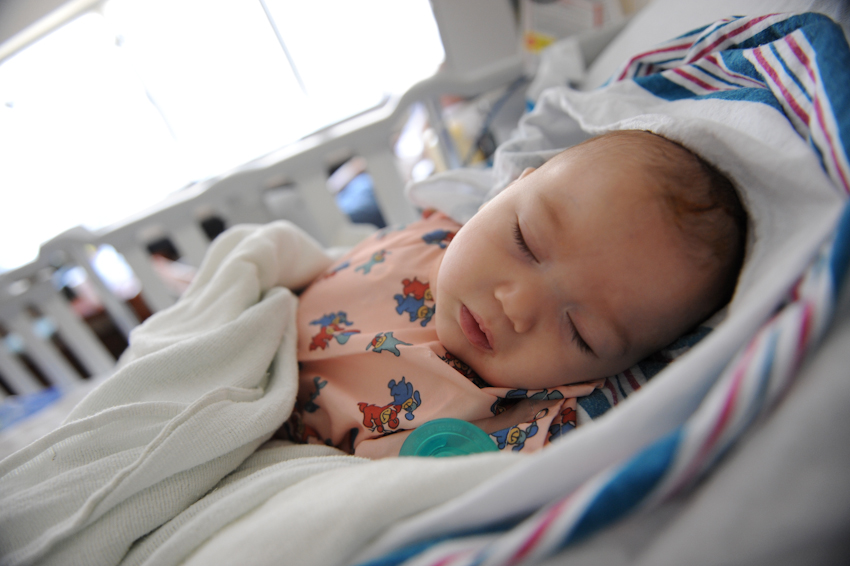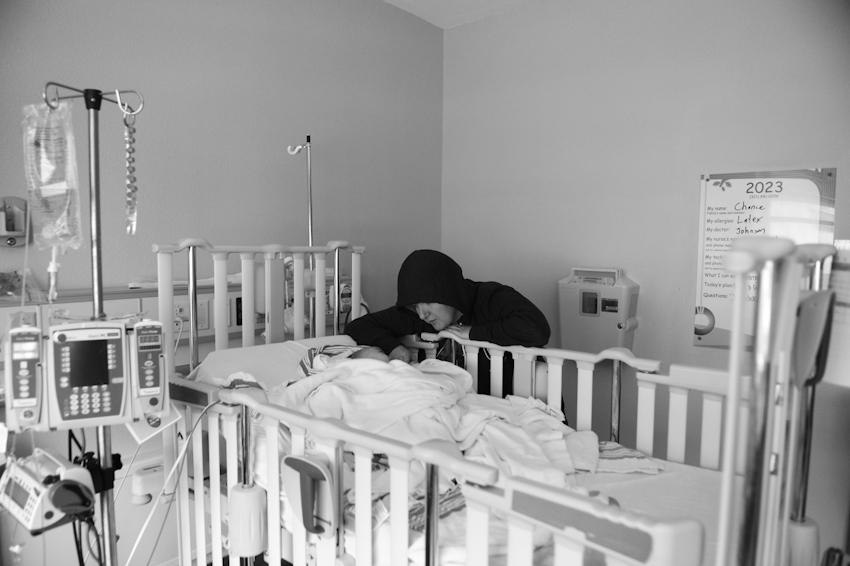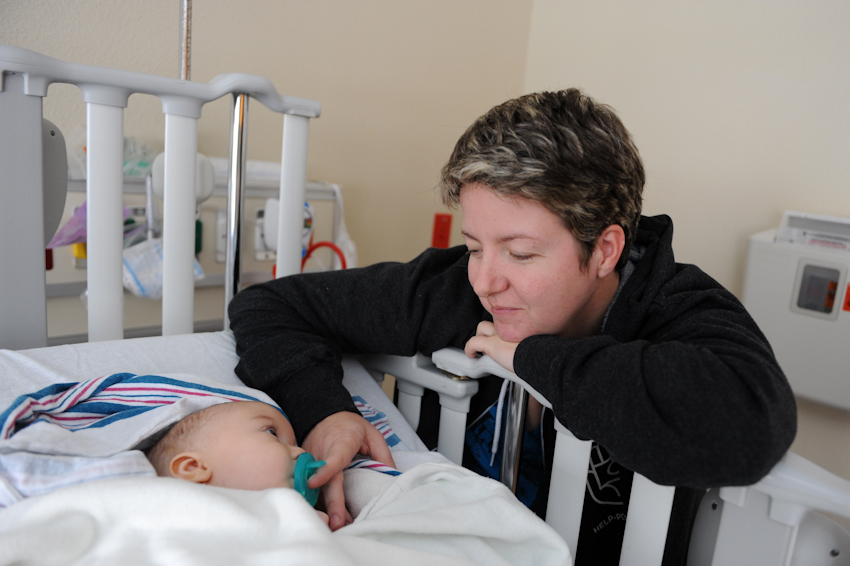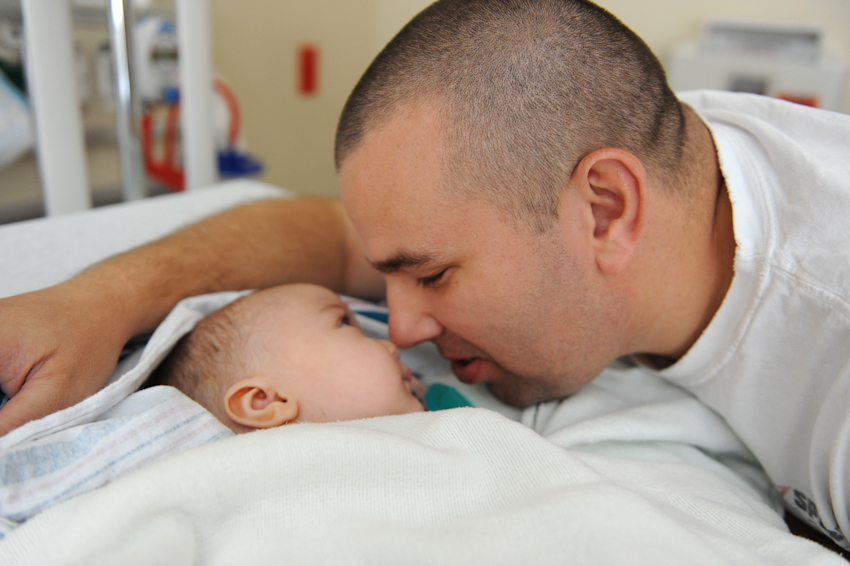 Jason let me sneak in a quick photo of us both. We were a tad bit happy to learn we'd be leaving the hospital with our baby boy. I'm not so sure how'd I have made it through this past week without him.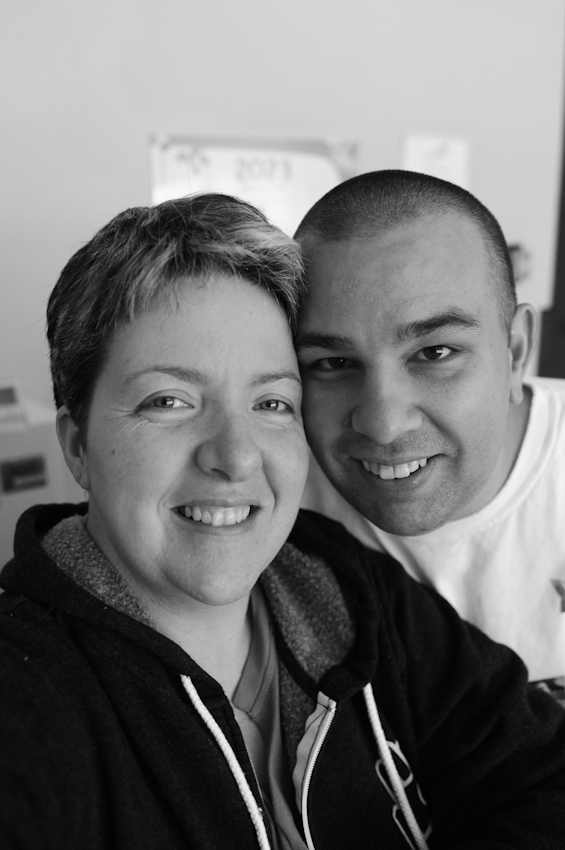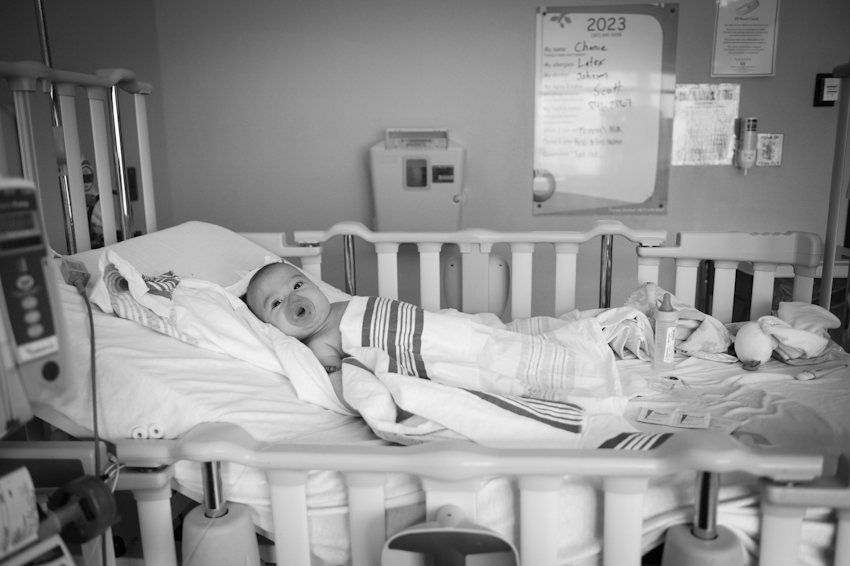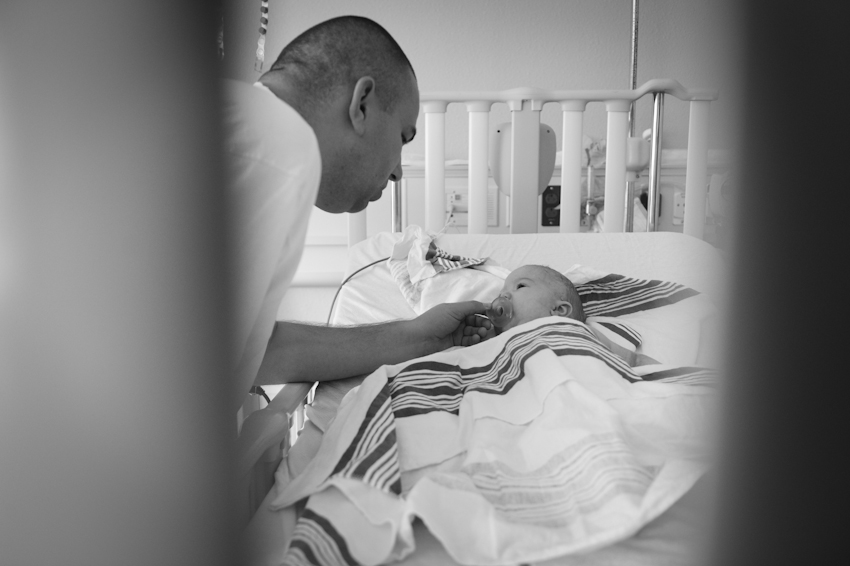 Finally we got word…Chance was getting discharged and we were going home. It all happened so fast…before we knew it we were getting ready to go out the door.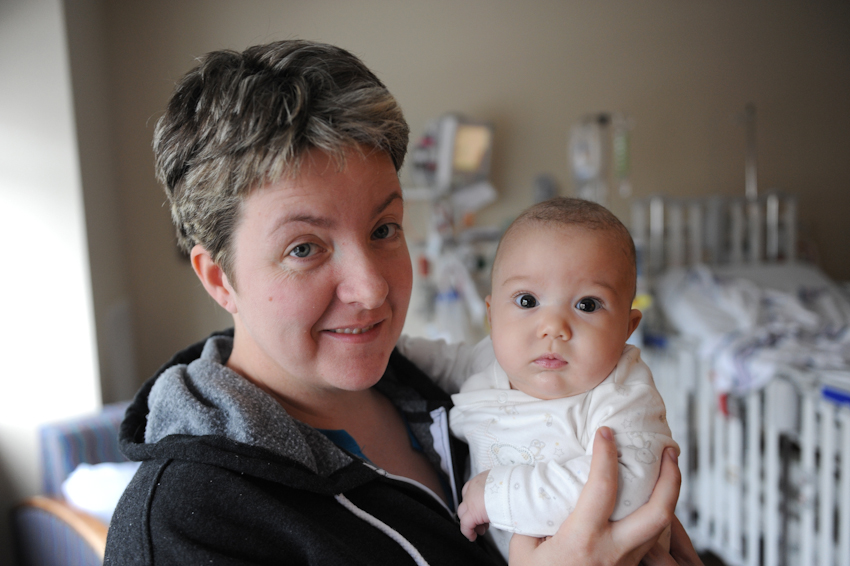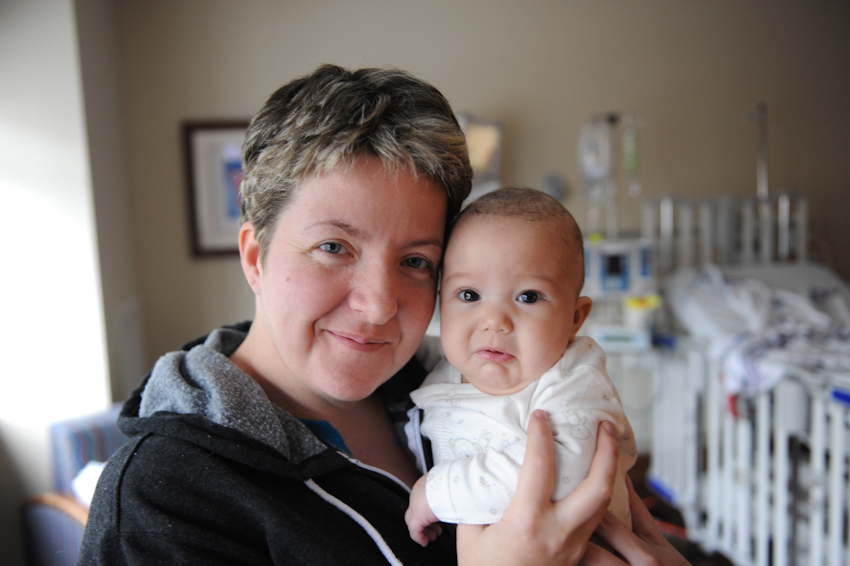 Chance and I arrived home super tired. He naps so much better at home.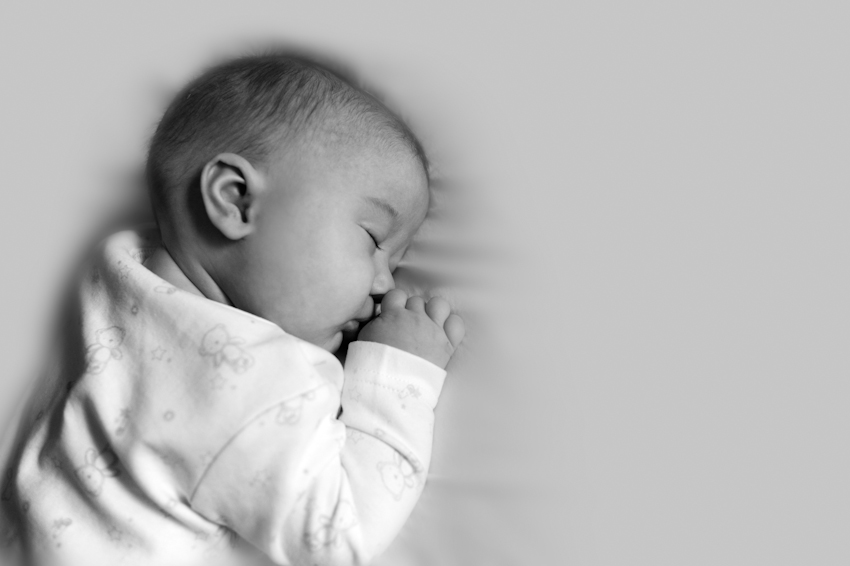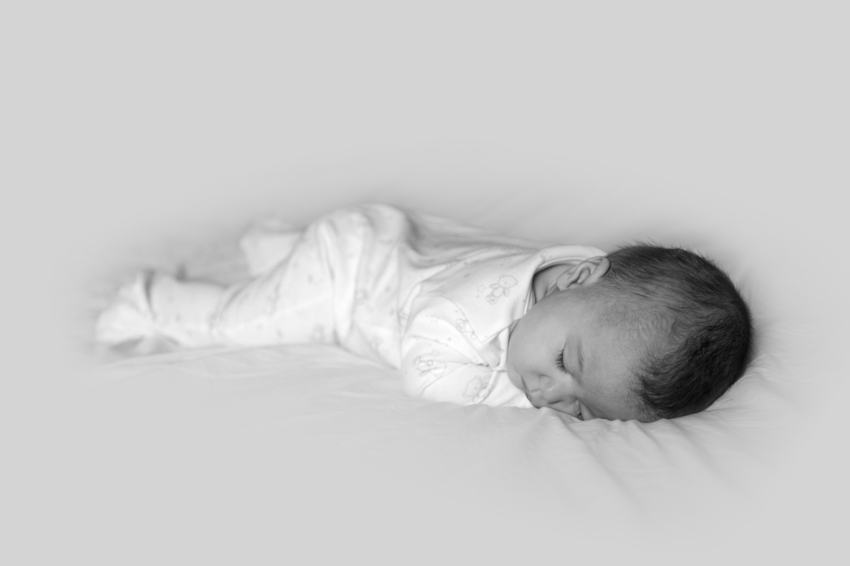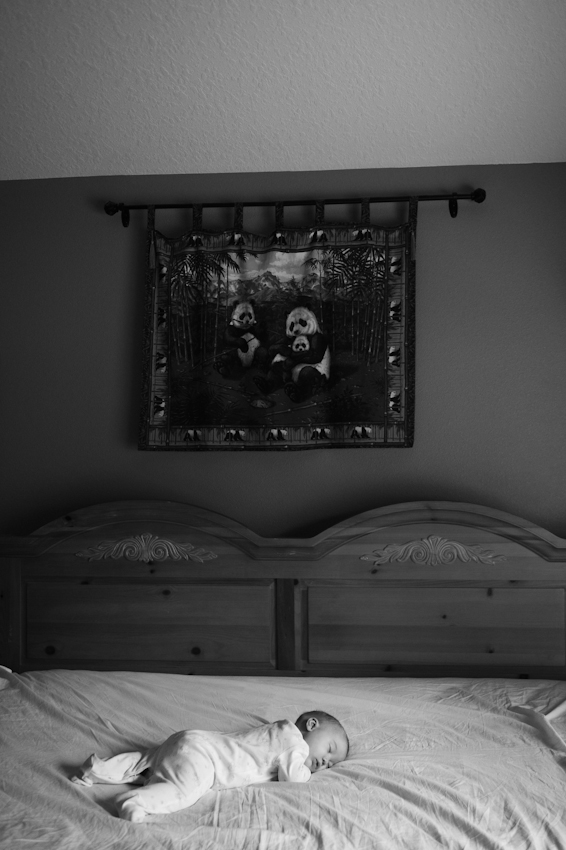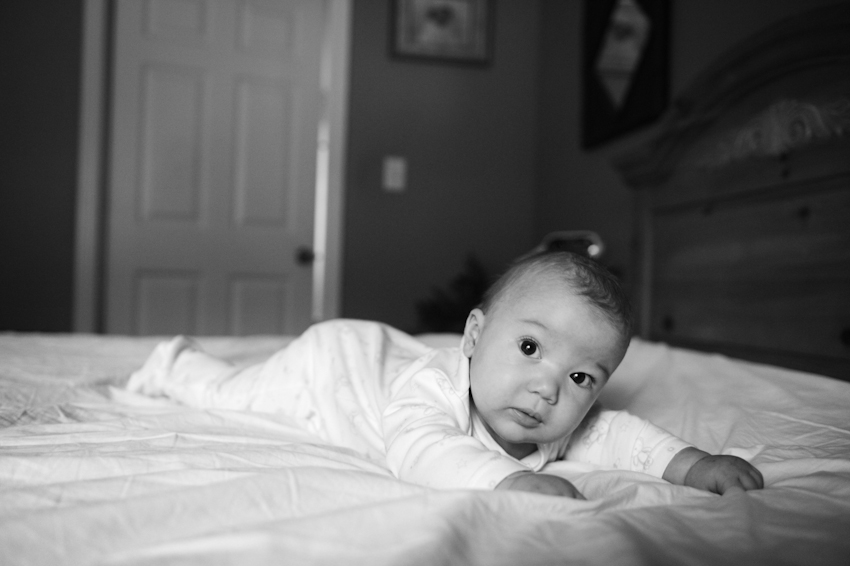 One of the hardest things for me this week was going a couple days without seeing the kids. Hope came to me in the evening the day we arrived home and was wearing my sweatshirt I had worn in the hospital asking if I wanted to take her picture.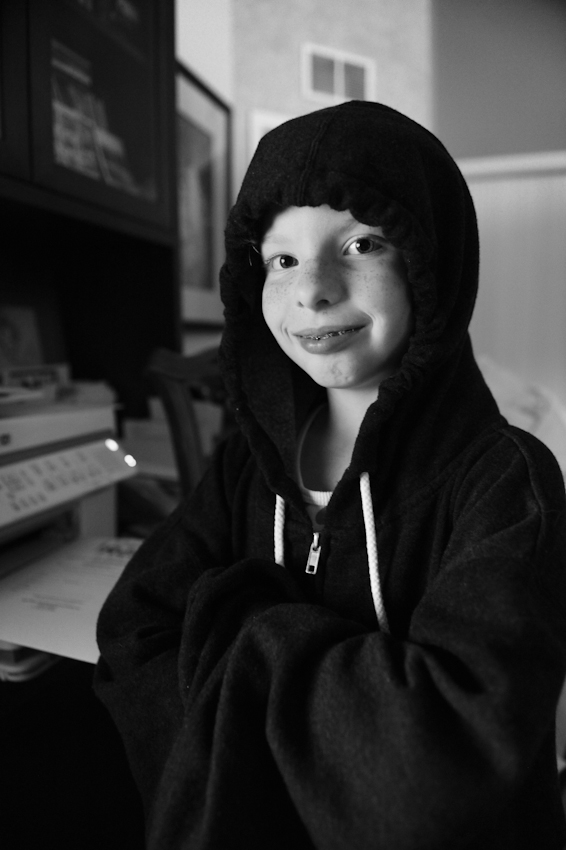 Jaylen came running over and said "me to.." followed by "take my picture too!" …it totally made my night. (…ignore the piles of laundry behind Jaylen…you know i had nothing better to do this week)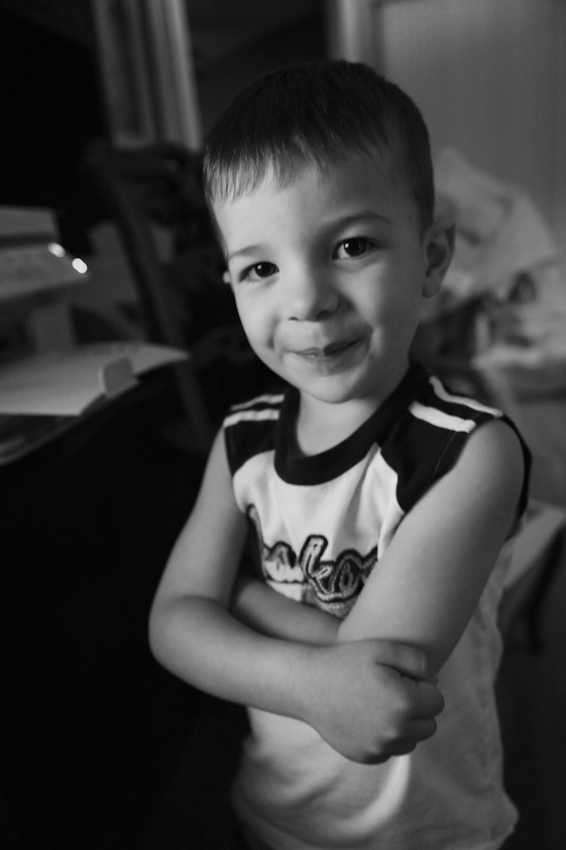 This morning Jaylen was quite happy to play with his baby brother.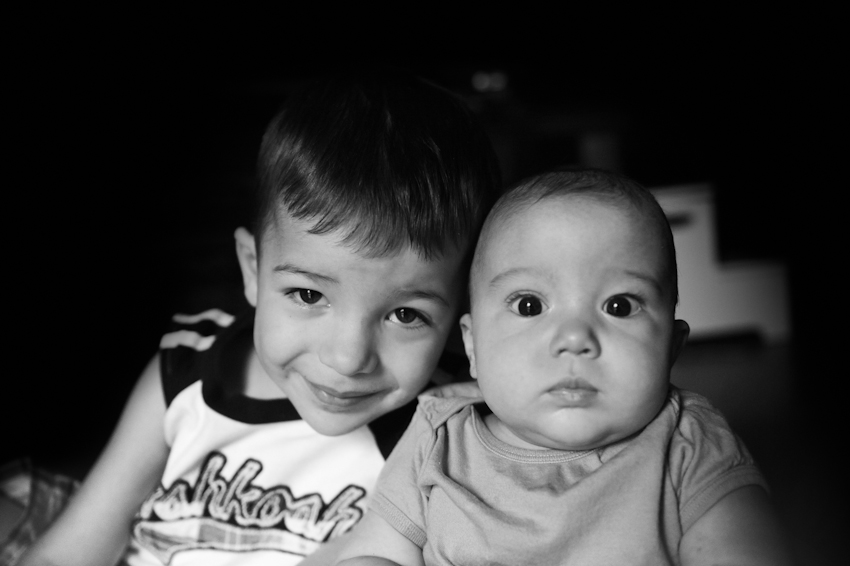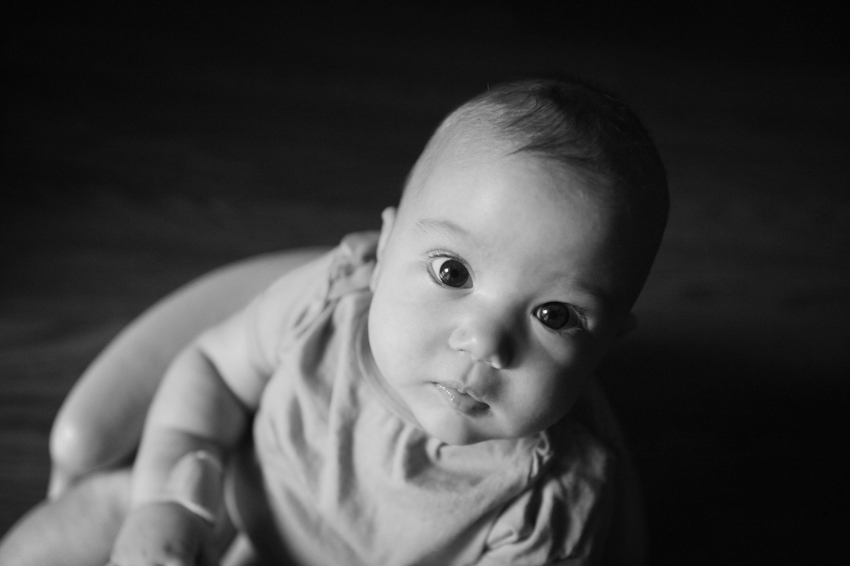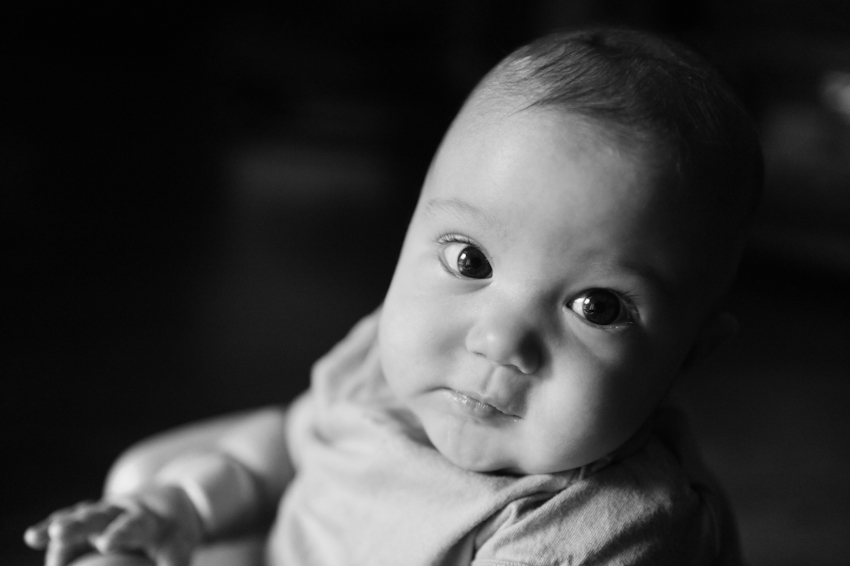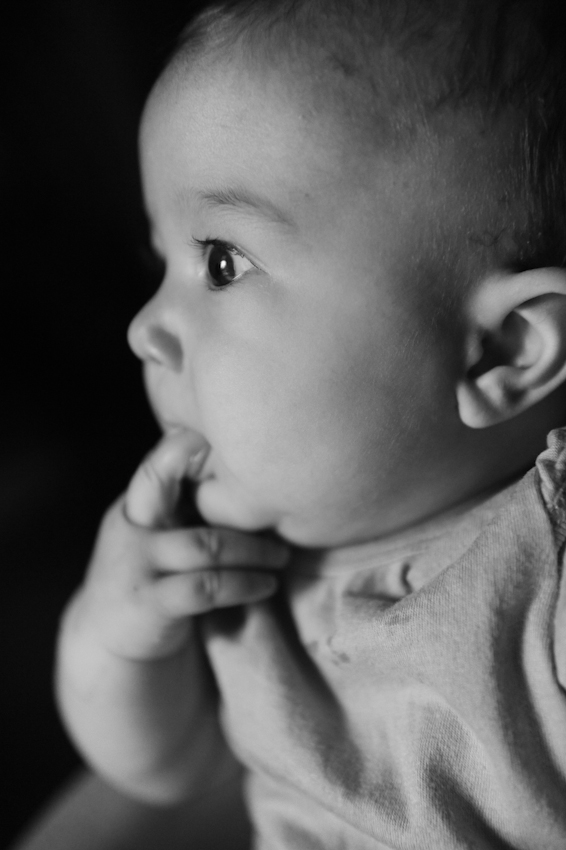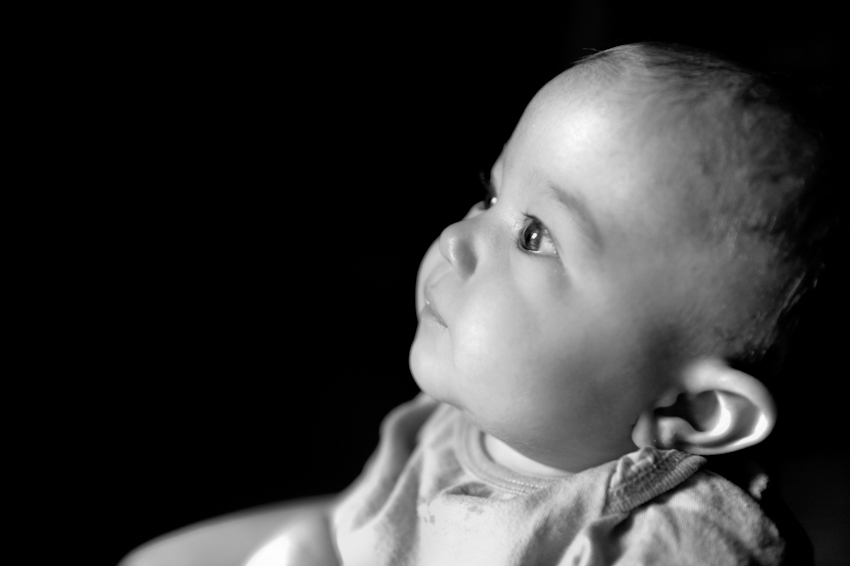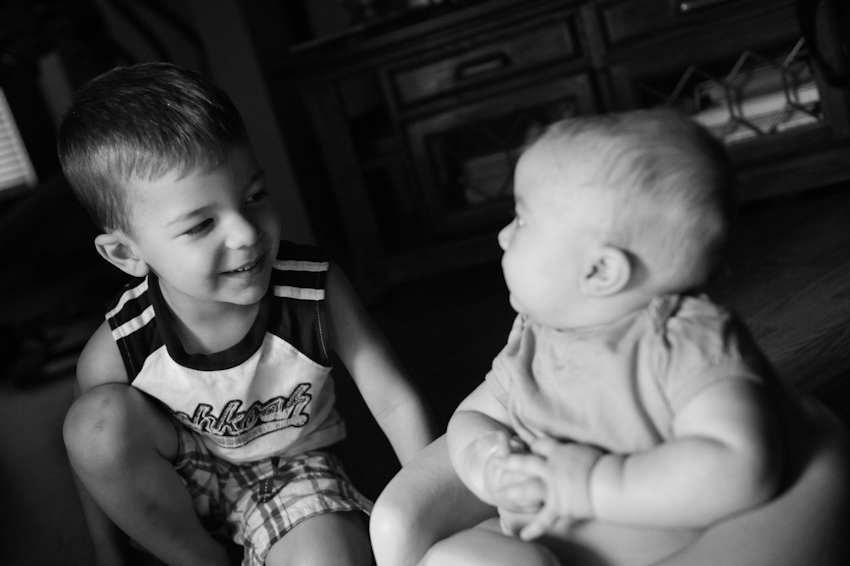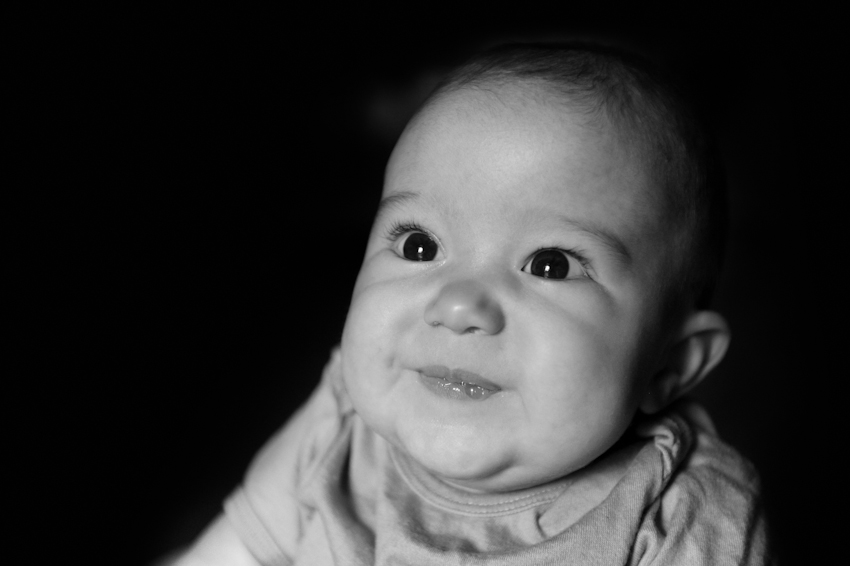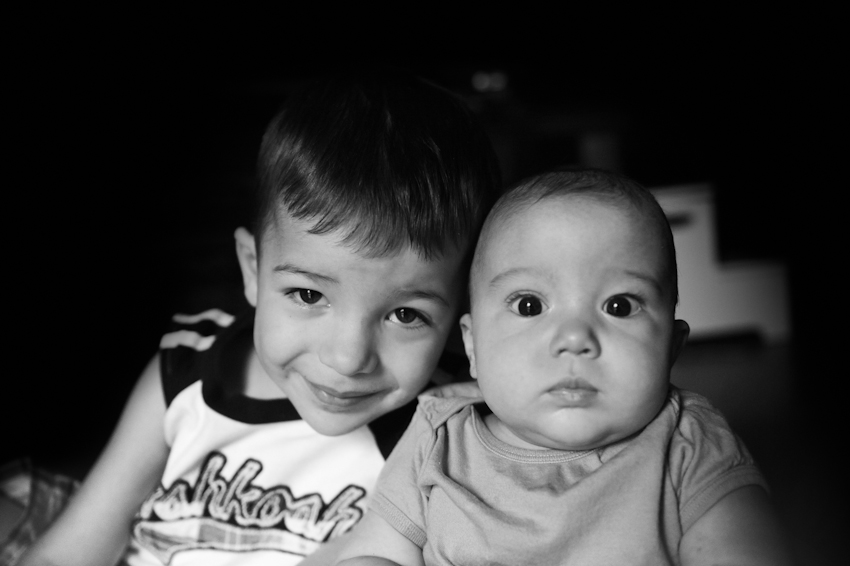 Chance was happier…and we were too…just knowing we made it a day without returning to the hospital. Chance loved being around his big sister. She even managed to get him to sleep today.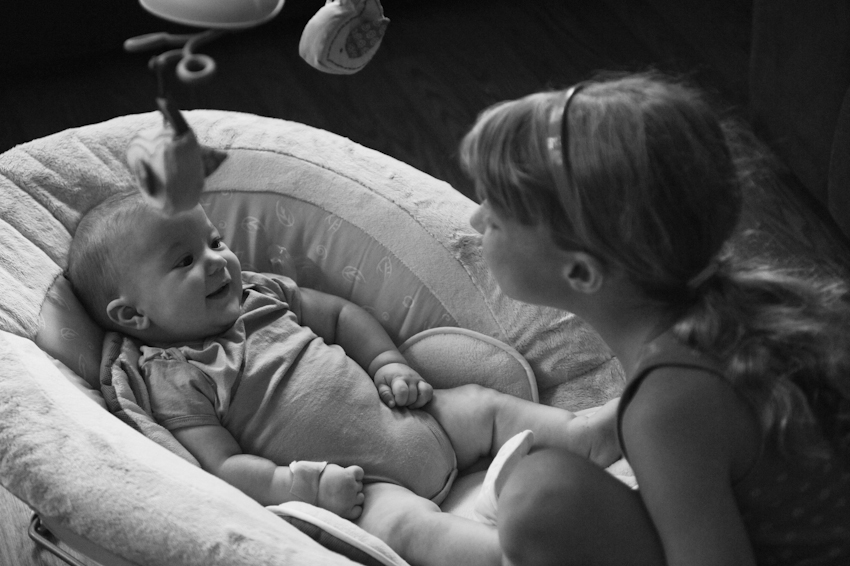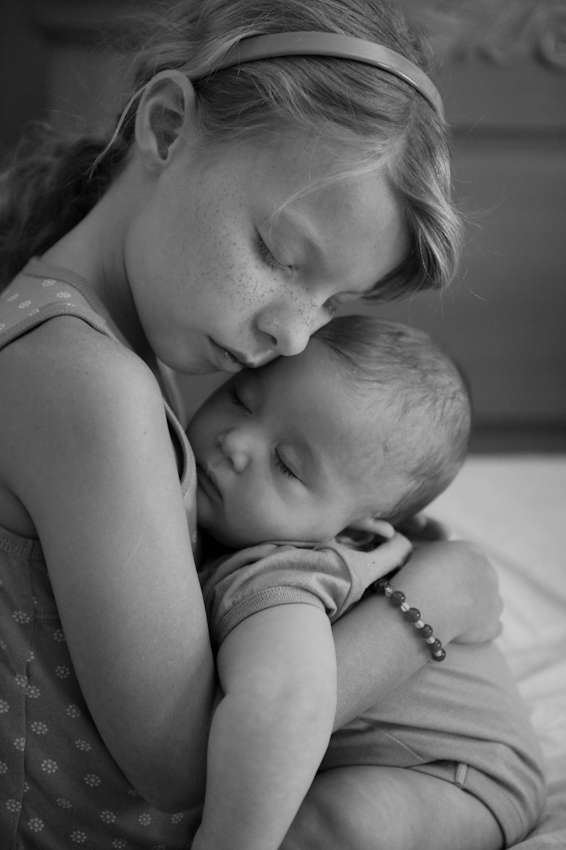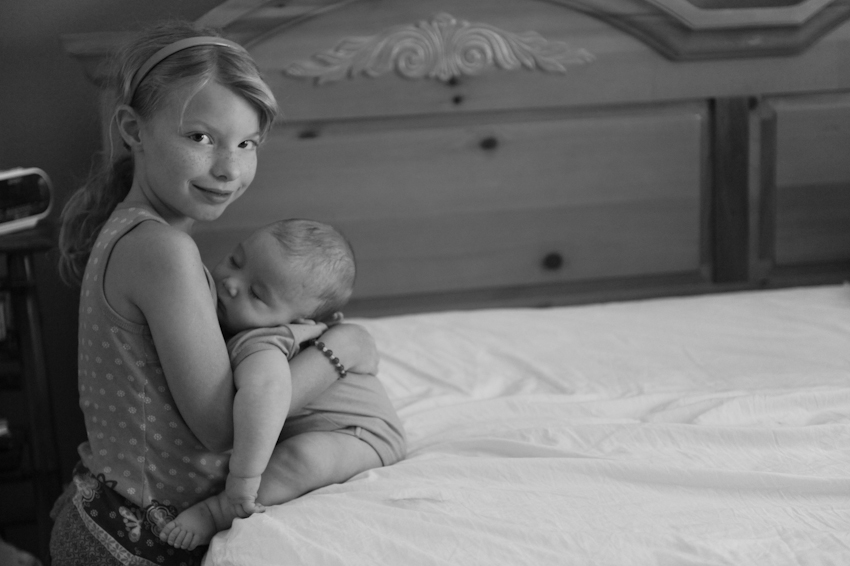 It's been cute the last day seeing how much the kids want to play with Chance.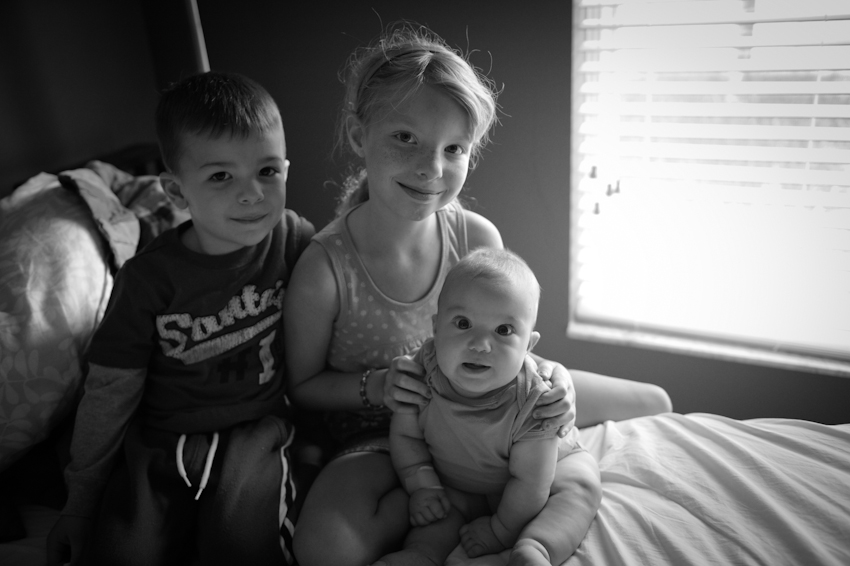 Hope you all enjoy this photographic reflection of the last few days…thankfully it's behind us.