"We do not remember days; we remember moments." ~Cesare Pavese
It seems many of you keeping up with my blog, facebook or twitter have been a bit spoiled by my nearly constant connection to social media. I always laugh if I go a day or two without posting anything to at least one of the three that suddenly I get a handful of messages with people checking in. I'm really not connected 24-7 and this past week I definitely backed away from being so connected as I've been finishing up a lot of final preparations for the summer semester. And go figure the wonderful Florida weather left me with a lovely sinus infection just in time for Mother's day and a brand new semester. It was definitely not the Mother's day gift I was expecting at all…thankfully I'm starting to feel better. Anyhow, I thought I'd finally I thought I'd share a bit of an update…full of randomness from the last week or so and a few updates.
I suppose I should first wish you all a belated Mother's day. Chance made sure to say Happy Mother's day yesterday by sitting for a good 5-10 seconds without any assistance. It's crazy that he can do that at 2 1/2 months old. Most babies I've been around don't do this until 5-6 months old or later. He's still wobbly and far from really truly "sitting" – but he did it and we got a few pictures! Yes, he's one strong little dude…check him out!
It was definitely a team effort. Hope helped hold Chance and I trusted her to let go when he was stable. She did awesome. I promise there was no photoshop trickery done to take the photos above…we had to take a video of him sitting just to make sure everyone believed us.
This kid really has amazed us. Just a few days prior I was trying to take his photo as I noticed he was very alert and content. The little stinker kept trying to rollover, something he's done since he was 3 1/2 weeks old. He did give good eye contact for this priceless photo.
I can't say enough great things about Hope lately. She's been so helpful with Chance which makes it much easier for me to get things done. This past week after he had his bath he was a bit fussy. He loves to cuddle. Thankfully Hope does too, especially with her baby brother. I don't know who is luckier…Chance or Hope. Really, I feel like the lucky one to have such awesome kids.
Those that have seen the photos I've taken of Chance over the last 2+ months have commented how he's such a great smiley little guy. This past week he's really started to smile more. Not just in his sleep…now he smiles in response to all the attention he gets. I excited to finally get this one in a photo while he was awake.
Now that he's no longer "newborn" I love getting to capture more of his personality and just observing what an adorable little guy we've been blessed with.
Last week I took a bit of time to visit Hope's class. Every year I go in a few times during the school year to take pictures. Sadly, this was the first time I have been able to visit her class because the past year has just been too crazy to visit any sooner. It made Hope's day…she's been begging me all year to visit her class to take photos. Of course when I got into her classroom with my camera she wasn't as thrilled that I was taking photos of her. I thought it was adorable to see that expression on her face as though she might have been less than thrilled for me to take her photo. Yes, her and her teacher were saying at the very moment this photo was taken that they though I was a "camera bully". Just for that I took their photo. Hopefully Hope's teacher is smiling to see me sharing this photo again…it's one of my favorites. I'll be photographing her twin boys in the next month. And you need not worry about Hope…by the time I got home from school she was telling me how much she wanted me to return to take pictures.
Our friend Blue stopped by this past week as well. He brought by the pictures he's taken for our family before, during and after Chance was born. Yes, Chance will definitely grow up knowing we had such awesome people like Blue surrounding us when he was born.
I wanted to share just a few photos Blue took for us over Easter weekend. As usual, they are amazing and capture how blessed I am to have such an awesome family.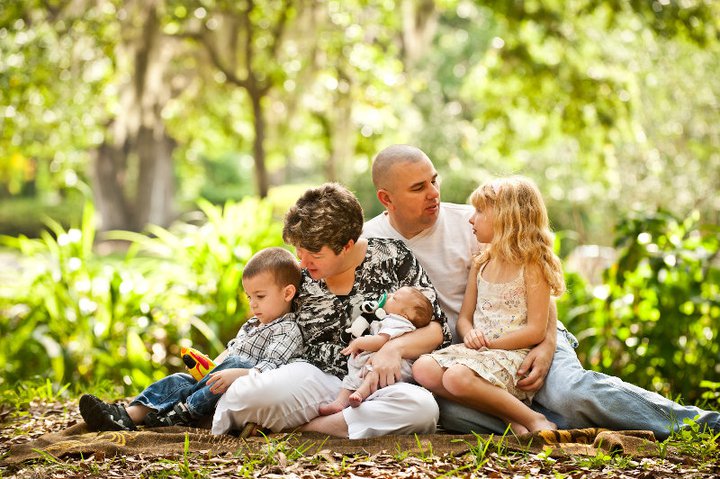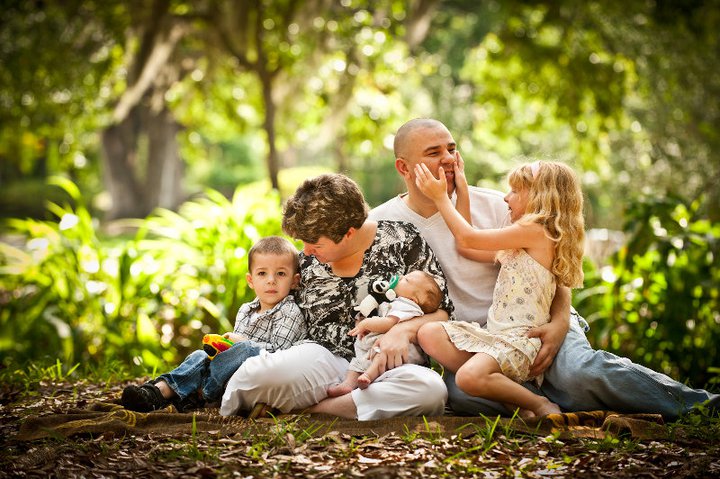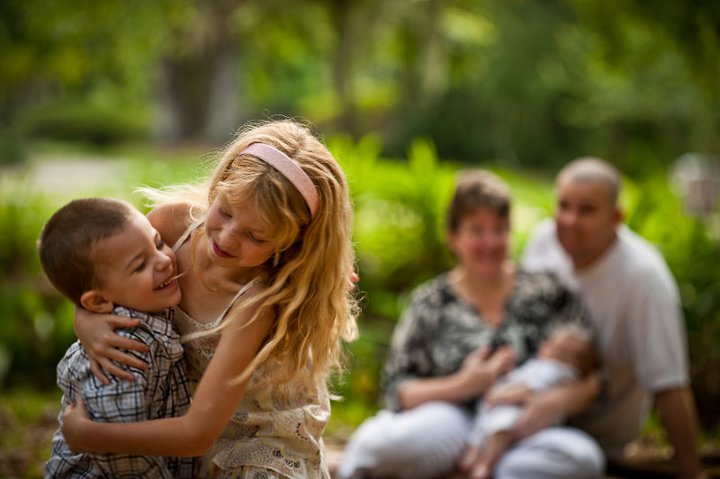 I seem to be bragging a lot about Hope & Chance and maybe some think I've forgotten about Jaylen…officially the "middle" child…just like me. Well, he's amazing too. I thought for sure with his age that he might get jealous once Chance was born. That's definitely not the case thus far. He absolutely adores his baby brother and has such a nurturing and caring spirit. At times I feel so bad for this sweet little boy of mine because he's now not the baby…he's the "middle" child. Of course he'll always be my baby boy. Hope has since taking a preference for seeming to outwardly love Chance more. She refers to Chance as her little brother and Jaylen is her little "brother"…yes, just like the kids cartoon/book Olivia. She and Jaylen still get along but she has moments where Jaylen and her have become more competitive than prior to Chance's birth.
Of course I adore this little guy. Every time I return home from work or going out of the house with out the kids I return home to him running to me all smiles and telling me, "Chance missed you!" And then proclaims aftewards, "me too!"
Today the summer semester began at Valencia. Though I taught in the spring prior to Chance's birth, I only taught online. Today is the first time since December that I physically taught on campus in the classroom since December. It was definitely a welcomed return. Today's class was electronic imaging where I teach photoshop among many other things. I am known to torture my students by dragging them out of the classroom for a brief period of time to take their photos to help me remember their names and so they then have photos of themselves to use as they begin to learn some basics about photoshop. As much as I enjoy teaching online, it was definitely awesome to be back on campus teaching today.
I'll be sharing a way you win a free photo session by helping me make the Brandon Coates scholarship possible for Valencia students very soon. Oh, and…our friend Blue & his wife Jaya are getting ready to greet their baby girl any time now…so I can't wait to share some sweet new baby girl newborn photos of their daughter with you hopefully in the next week or so.