"In the happiest of our childhood memories, our parents were happy, too." ~Robert Brault
This past Friday afternoon I got the opportunity to visit Hope's school to photograph her field day. Since Hope started elementary school I have taken a few trips to school throughout the year to photograph her class and school events she participates in. All the students and teachers have gotten to know me as the camera toting mother. As much as I love the experience I can tell they all enjoy having me around to take pictures. The kids all know me as "Hope's mom" and they all go out of their way to pose for photos with huge smiles. Thankfully her teachers have been able to endure Hope's paparazzi mother. Usually the photos are shared with the teachers to share with the kids and their families and are sometimes used in the end of year videos they create at school. As much as I enjoy being there to photograph a few moments in Hope's class it has always been a treat to photograph and get to know all the kids and teachers.
This is the first year I was invited to photograph field day. Toward the end of the school year they hold a field day as most elementary schools do. It's still one of the most memorable childhood moments I have from being in elementary school so I was quite excited to be allowed to join in the fun this year. I have to admit since having Chance I've taken a slow return to doing things physically because the c-section surgery definitely still leaves me in discomfort at times. I've paid for it physically after each photoshoot, including this little venture to take photos at field day. But it was so worth it. I spent an hour or two Friday afternoon in the 90+ degree heat chasing these little kids around with my nikon to capture some fun moments that definitely were reminiscent of my own childhood.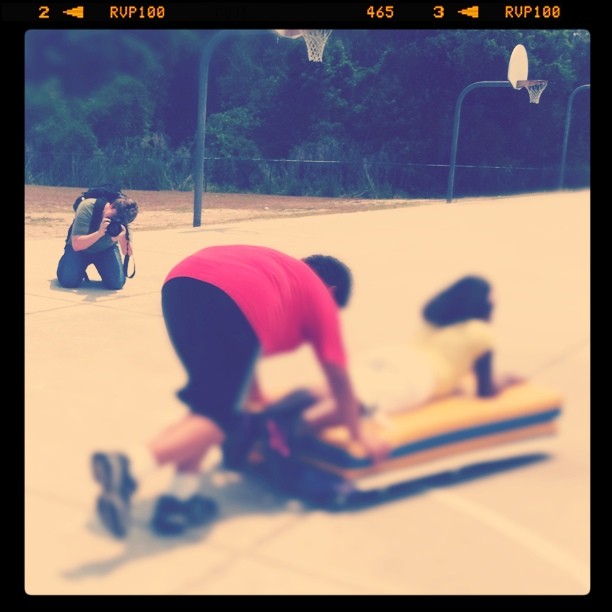 This year they elected to do a "super hero" theme. All the students were allowed to dress up as any super hero, even one they made up. Hope dressed up as "picture girl" sometimes calling herself "camera girl". Of course her mother is a tad bit proud to hear her come up with this idea on her own. She was a little inspired by one of her uber cute gap camera shirts. It was fun seeing all the teacher's dressed up as super heroes too.
Hope's 3rd grade teacher is pregnant and due any time now. As much as we wished she could have been there beside the kids during field day, I'm so glad she elected to stay indoors because it was that hot. We still had a blast with Hope's 1st grade teacher who filled in and dressed up as her 3rd grade teacher. She did an awesome job and at times it seemed like Mrs. Myers really was out there on the field.

Yes, all the grown ups made sure the kids had lots of fun. I can tell they all had just as much fun as the kids.
It was definitely a memorable day for Hope. She got home Friday from school telling me how much fun she had. Seeing her definitely put a smile on my face because I do still remember those moments as a kid…
…and I am sure years from now she will remember her own field day memories. Thankfully I have a few photos for her to reflect on a memorable field day.