I've been up since 4am working and going non-stop all day and I don't think I'll be able to sleep until I finally share some uber awesome Christmas and photography gift ideas. It's that time of the year that I not only get a little more inspired with photography but enjoy finding out about awesome gift ideas, especially when they're photography related. I suppose I'm a little bit of a sentimental gift giver most times so when I find some of these gift ideas I'm about to share they certainly make me smile knowing how awesome it is to be able to find unique gifts like these.
Exposures Online Porcelain & Photo Ornament
One of my absolute favorite finds this year are the porcelain and photo ornaments offered by Exposures Online. The ornaments are affordable and customizable. You're able to use a photo and include names and a date. Best of all…they're easy to order. You don't have to be a photography pro or technologically savvy to order one of these. It's as easy as uploading one of your photos and entering in what you words you want customized on the back. They have many customizable photo ornaments but my absolute favorites are the porcelain ornaments.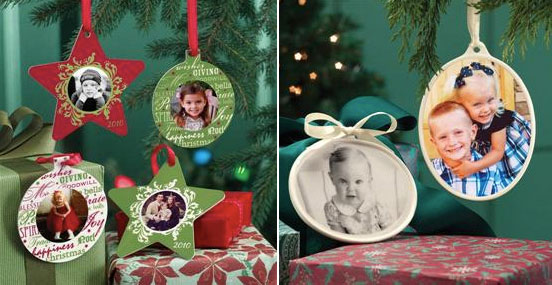 Hallmark keepsake photo ornaments
I admit I'm a bit obsessed with hallmark. Most of my family and friends know I should probably own stock in hallmark as often as I am shopping there. Though I adore almost all of their keepsake ornaments, I always enjoy the photo frame ornaments. They also recently started making some that are recordable so you can capture the sweet voices of your kids or family.

DIY Personalized Sweet Note Glass Ornament
Okay, so this isn't quite photography related, but I suppose it could be. I stumbled upon this on this etsy shop online and thought it was a fun idea worth sharing. How neat to let your kids or loved one…or perhaps you write a special note or create a drawing to add to the tree.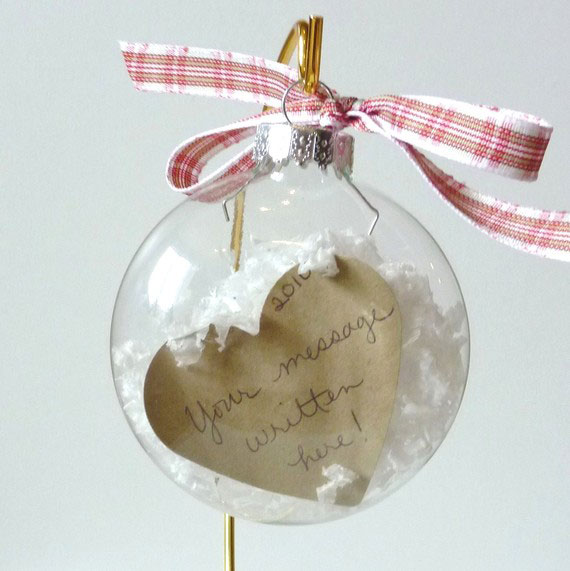 Hand or footprint ornament
Yes, how awesome is this. I have one of these for my son from when he was just 2 months old. Every time we put up the tree I get to remember just how tiny his hands once were. Though exposures online had a similar ornament, one of my awesome followers of my photography let me know that the Comfy Me site had one a bit cheaper and it looks nicer too! Yes, though this isn't quite photography related…I suppose I know all the parents I've done newborn photos for might be interested in getting one of these before their little ones grow much more.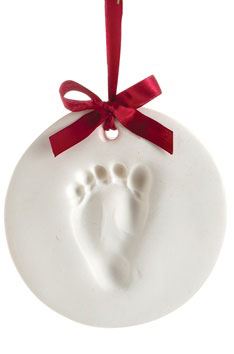 Personalized polaroid frames
Anyone who is into photography has likely heard of Photo JoJo's awesome photography gifts (if not they're all worth checking out). These magnetic polaroid frames that you can write on are super cool.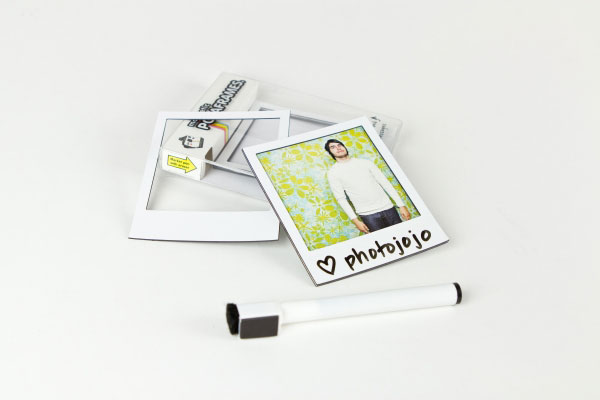 Doodle photo frame
Photo JoJo also has some pretty awesome frames that you can draw on. If you've got kids or perhaps just want to give a more personalized frame it's totally worth checking out one of these awesome frames.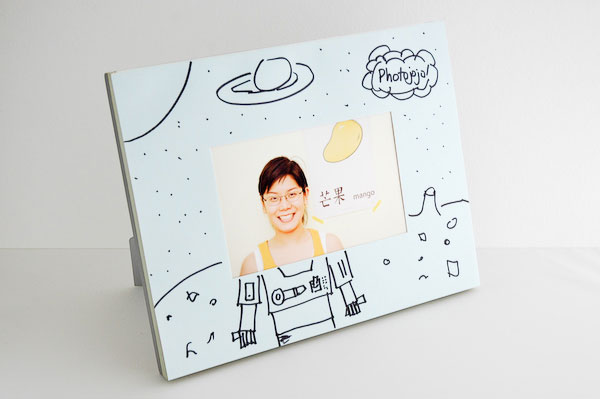 Camera lens mugs
Okay, so this may not be "photo" related, but definitely photography inspired. If you've got any interest in photography you'll love this gift idea. I have never been one to enjoy coffee, but if I did I'd be drinking right out of one of these camera lens mugs. They come in both nikon and canon brands.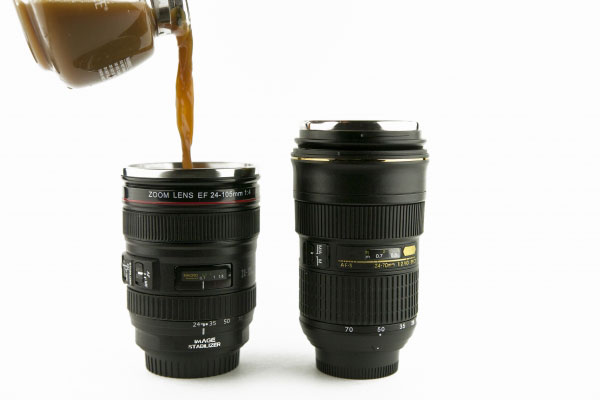 Tiny Prints holiday cards
With doing so much photography, especially around the holidays, I'm always asked about ideas for where to get cards, announcements, etc. Tiny Prints is definitely one site I recommend. Though I'm also an experienced graphic designer, I'll be honest, it's far more work for me to create customized individual cards for families than to share a web site that has Christmas card templates. Normally I'm not a fan of "template" work, but tiny prints is one of the few that does a top notch job at designing awesome holiday cards and announcements. They offer some sweet photo cards and even now have some ornament cards worth checking out. These days it just doesn't make sense to buy cards in the store and then print photos separately when ordering cards is so easy and affordable. I know many of my fans are big fans and users of shutterfly but after seeing tiny prints cards first hand there's just no comparison. If you follow them closely you can swing some pretty awesome deals that make your cards even more affordable.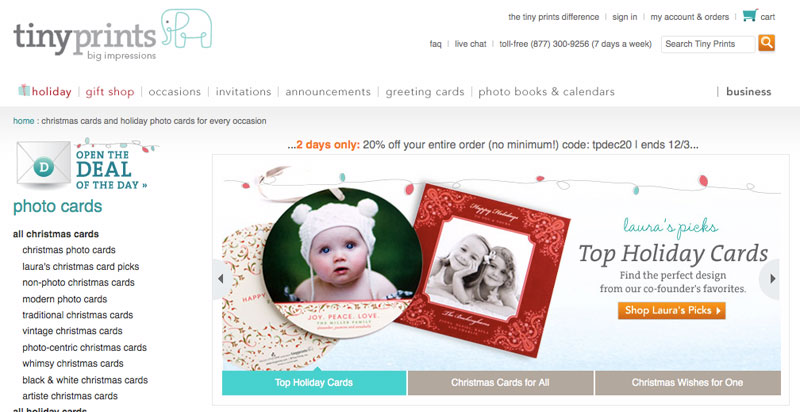 Minted Holiday Cards
The only other company I've found that does as nice of a job without doing a lot of extra design work on your own is Minted. They also allow you to include your own photo into their card designs. They have some pretty fun & different creative ideas worth checking out and again, their quality is guaranteed to be a hit with all your friends and family.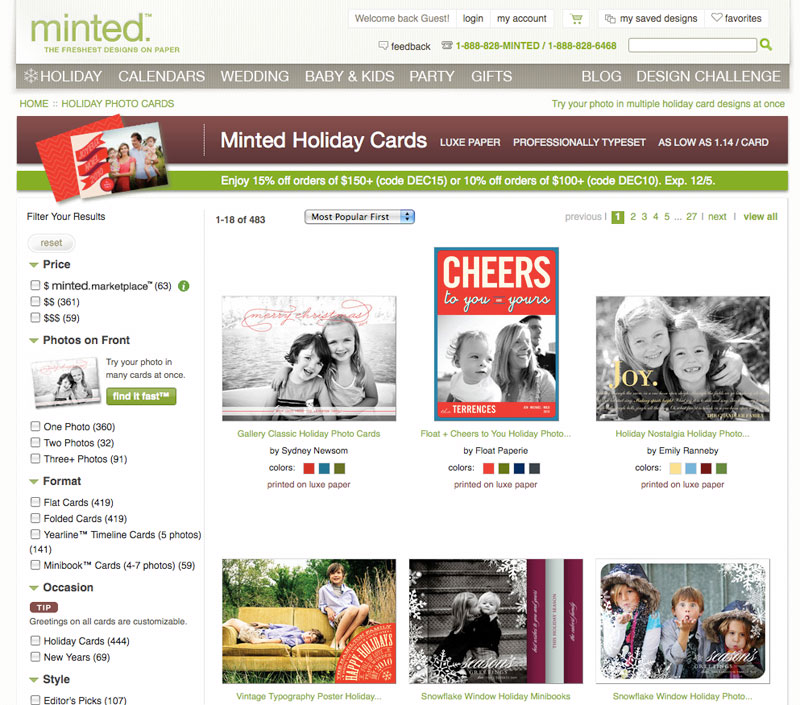 Flickr
Last, but certainly not least, one of the best gifts you can give someone (or even yourself) is the gift of Flickr. Those that know me best know I live for using flickr and have since the summer of 2006. It's where I am able to upload, share, and store my own personal photos. I know these days it seems like every place online gives you an option to share photos but after using virtually every photo and social media site I am confident you won't find a better place online to share and store your photos. Though I definitely back up my photos here at home I find flickr to almost be like a secondary backup that makes it so much more convenient to look back at older photos than opening up dvd's or other hard drives. I'm still surprised at how many people aren't using it. It's totally free to use but after using it for 4 years I can tell you that it's worth paying the $25 annual fee to have more photo sharing and organization capabilities. I promise it'll make storing, organizing and sharing your photos so much easier and fun! And if you're one that's concerned with privacy there are definitely options to share photos selectively with only the people you want to share with. I know most of my friends and family love using facebook to share photos but their photo sharing & organization doesn't even come close to what flickr offers.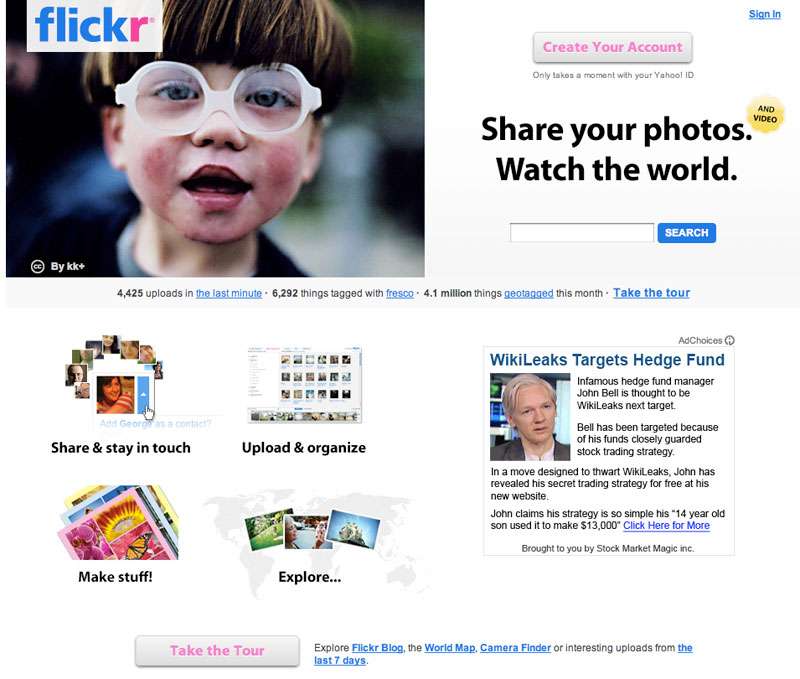 I'm sure there are many other awesome gift ideas out there worth sharing but these are the ones I find to be at the top of the list this year to share with you all. Hopefully they help inspire some ideas for you or your friends & family!