"Waiting is painful. Forgetting is painful. But not knowing which to do is the worse kind of suffering." -Paulo Coelho
With it being close to two weeks since I've formally updated everyone I wanted to pause to share an update. We are so amazed and touched by all the words of support and care you all have sent our family and we know just how very concerned you remain, even more so when you don't hear from us. In fact, a handful of you have been asking for more news and an update so I'll do the best I can. The last two weeks have flown by and I admit I've distanced myself from writing publicly realizing that nothing more I say or do can change the situation we're in. At this point we're in a period of "waiting" and I promise to share all we've learned at some point before this blog post comes to an end.
I find it far more important to pause to appreciate our family's October "trifecta", perhaps in doing so it may share a few happier moments to help you all know that we are doing our best to not let this recent heartbreaking news about the baby hold us back from finding a source of happiness.
13 Years…
Yes, as of Monday, that's precisely the number of years Jason and I have now been married. Thirteen. My lucky number. Yes, as odd as it sounds it is. I've looked forward to realizing we've finally hit my lucky number in years of being married, unfortunately, part of me fears that we've been stricken with some pretty bad luck with all that's happened in the last year. So rather than praying for some amazing miracle to cure all the heartbreaking news we've learned the last two weeks, I instead have tried to remind myself that perhaps this lucky 13th year of our anniversary holds the things that though they may test our marriage, I remain confident that perhaps this is the year that all the trials will give our marriage the strength to last the test of time. I truly wish I had some amazing photo or special memory to share of our anniversary. It was a busy day where I worked most of the day while Jason cared for the kids and took Hope to softball practice and little league meetings. Monday's I typically work until the evening and since being pregnant and beginning this semester usually that leads me to arrive home anxious to see the kids briefly before their bedtime and then I too rush to get some much needed rest. Even if I wanted to make time to spend with my husband on our anniversary this was the  year that the baby had other plans. Only an hour or so after being home I got incredibly sick. I began to think I might have been spared the days/nights of getting super sick through pregnancy…this time it just took 19 weeks. A short time later I had the absolute worst allergic reaction to something, no clue what caused it, but it caused me to end up in hives all over and I admit I became quite nervous and was just thankful claritin kicked in. Needless to say it ended up to be the anniversary I'd rather forget.
Three.
Yesterday was Jaylen's birthday.  Yes, he's three. I can't believe it. Three. That's the number of years it took us to conceive him. And now that's the number of years I've had with my sweet baby boy. I use to wonder why three years felt like such a long time before we conceived, now I wonder why three years has passed so fast.
I recall the year we decided to get married that we decided October was a perfect time for our wedding and so the dates just worked out to fall with our wedding on the 11th and my birthday two days later. So the year we were expecting Jaylen I recall being so paranoid he'd be born on our anniversary or my birthday but it couldn't have worked out more perfectly with his birthday falling right smack dab in the middle. I like to think that his presence has helped create our October "trifecta" that is something we have typically looked forward to, but the challenges the last two years has certainly made it tough to truly appreciate this time of year.
In lieu of birthday parties for the kids this year, though we know they'd have fun with their friends, we instead have elected to celebrate this special time with the kids on our own. I admit that it has been incredibly tough the last two weeks and I truthfully am not up to doing any sort of "party". It's far more important for us to surround our children with our love as we have realized they are one of the very few things that have kept us going and have kept our spirits as high as they can be, despite all the news we've received this past month. So we took Jaylen out last night for his birthday to Downtown Disney. It's a place we knew the kids would have fun and that it wouldn't be too much for me given how easily I get tired and nauseous still. Jaylen enjoyed his time at the T-Rex (or as he says, "rawr") restaurant. Though he really only had chocolate milk, seeing his face light up as he was surrounded by all the super cool dinosaurs and fish made his night quite memorable. We wish we could share some photo or video of us wishing him happy birthday formally with a birthday cake and ice cream but lets face it, he's three. I've learned not to try to force or plan anything with a three year old. He refused to eat a thing and well, it just didn't make sense to get cake and ice cream but I'm sure in the days ahead we'll make sure he gets enough to make up for what he missed last night.
We spent a bit of time strolling around Downtown Disney. He had a blast going into the Team Disney sports store. He clung to an ESPN football and well, we realized last night was not the night to have him throw a tantrum over a silly little ball so yes, he was spoiled and now has yet another ball. We enjoyed time in the Once upon a toy store too. It was his second time at Downtown Disney so we knew he recalled the Buzz Lightyear outside of the store and the endless number of toys that would excite any child. We figured it'd be fun to take him out and let him pick his own birthday gift this year. He is at the age that he gets so excited and lets us know the things he really likes so we did just that. I took a few videos on my iPhone that you can view on youtube.
I have to admit the kid's birthday's are always emotional days for me where I reflect on both just how much they've grown but also remember how much I miss them being itty bitty in the moments after being born. It's the day that my mind flashes back to that first moment of seeing my baby boy. And as he grew from being an itty bitty baby to being one, two, and now three I still find myself torn between missing that itty bitty little boy and all the memories his life has blessed us with. Yes, I miss him being so little but I am reminded that there are many great memories to be made in the years ahead. So for now, we'll try to enjoy every moment of my little guy being three. Here he was yesterday…my big boy who is now three years old.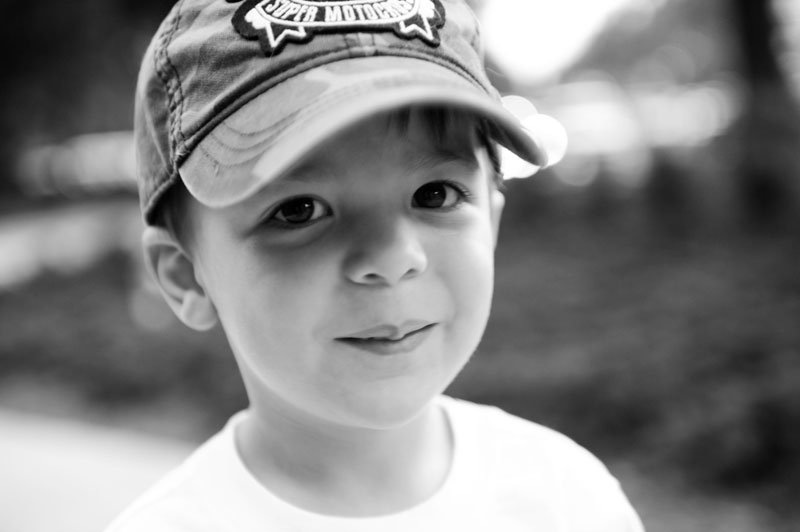 And I suppose as a way to update you all who don't get to see us as often, I thought you might enjoy a little reflection on my little man. Honestly, I sit and think about how much he's grown just this past year and perhaps I find doing this more as a way to document the memories and thoughts for myself so that I never forget.
Jaylen has begun to talk a lot more than he was last year. He's still not talking in sentences but he is combining words. And every day he seems to be saying new words. I keep being reminded that I was just like this as a kid. I've been told by some, even his doctor that sometimes its a sign of intelligence that he just knows those caring for him know his needs so its not uncommon for kids his age, especially boys, and especially if there are siblings to resist the urge to be a chatter box.
He knows his numbers well for his age. He's said three for the longest time now but just in the last week we've gotten him to relate that number to the fact that he's three years old. At first he kept telling us he was "one".
Jaylen is amazing with color. In fact, I feel like he's a bit obsessed with color because that seems to be the way he communicates best. For example, if we ask him where he wants to eat he refers to restaurants in terms of their brand colors. So McDonald's is "red & yellow", Chick-fil-a is "red & white", Olive Garden is "yellow & green". We could go on but you get the picture…he remembers the colors and tells us things that way. Now, I've just got to work on him so he'll say periwinkle for Kristy!
He's said his name a few times this year. I knew he could say it but for most of the year he would resist saying it if asked "What's your name?" I suppose he'll say what is on his mind when he's ready. In the last week or two he must have known I needed a reason to smile as he pointed out pictures in the house that were "Jaylen" and he made sure to point them out by saying his name!
Though he's quite happily played barbie and polly pockets and with Hope and has no complaints at all about all her wonderful girl toys, I know his daddy is quite thrilled to see just how much he loves to play with cars and super heroes this past year.
For most of the summer his favorite movie was Toy Story. Any and every version he'd watch it…over and over and over again. He loves Buzz Lightyear and Woody.
If you follow me in facebook you likely got a good laugh over the summer, if not, why not repeat the laugh. We've been working on potty training this year. It's been a roller coaster of great progress and just as much resistance. We figured when it's time it'll happen. I'm convinced that thanks to toy story and the new huggies pull ups that my little man took a step back at the end of the summer because those darn toy story pull ups excited him. Yes, he even has toy story underwear but apparently they're not the same. Now, you tell me Disney and huggies didn't plan it but my little man proudly wears  his pullups and a time or two points out the "woody" character displayed on his midsection with excitement. I just know someone intentionally planned that one and it's so wrong. I'm sure we'll all be laughing about this one for years.
Jaylen has thankfully has been okay with watching different movies the last few months. He has been a bit obsessed with transformers, ironman 2, and spiderman.
Jaylen has been watching star trek with Jason and yes, at three he even watches that. I just know my father and the others I know who love star trek will enjoy hearing that. I personally haven't even found interest in it but it's just so adorable to see him enjoy something so much with Jason. Jason and Jaylen have now called the show "fast" because of how fast the ship flies in at the beginning of the show.
Jaylen seems to talk a lot while motioning his hands. I don't recall Hope doing this but it does remind me so much of his buddy Davin and every time he does it it only reminds me of just how much we miss Davin and his brothers.
Jaylen and Hope are best buds. Somedays they antagonize one another all day. Other days they are so amazingly loving and the bond they have with one another is truly touching to see. Hope loves to be his big sister and Jaylen admires his big sister so much.
Jaylen loves to play ball. Football. Baseball. Basketball. He enjoys catching, throwing, and even hitting. I'm sure it won't be long before we see him playing sports like his big sister.
Jaylen has been really clingy and emotional the last two months. I suppose we could attribute this to his age, the fact that I've returned to work and Hope's returned to school, or perhaps the fact that I'm pregnant. I have this feeling it's a combination of reasons because my baby boy knows me so well and it seems that his entire life he's ridden on my emotions.
Jaylen does seem to realize there's a baby on the way. We're not quite sure to what extent he really understands it all but it took a week or two for him to begin to understand. At first Jason would tell him the baby was in his Momma's belly. Jaylen was convinced the baby was in my feet. He's beginning to understand there's a little one growing in my belly but somedays he tells me it's growing in my chest. If he's confused, I don't blame him. As far as he's concerned he's still my baby.
Jaylen is the sweetest little boy. He makes sure to give us all plenty of hugs and kisses, often times without ever being asked. He seems to know when I need them most too.
He loves to cuddle. Yes, still at the age of three my boy snuggles just like he did when he was little. I gladly wake up at 3, 4, 5 am when he comes walking into my room to cuddle. I know many parents against co-sleeping and though we're certainly at the stage that we're trying to make him become more independent with sleeping on his own I don't deny him the moments he needs to cuddle, regardless of what time they come. I realize it's only a matter of time and he'll think he's too big for those moments and I know I will miss them.
He carries Hope's Dora backpack with him nearly everywhere these days. It's the cutest thing. I know a purple backpack on a boy may make some make judgments but I love that he's at the age that we don't need to worry about that. He's happy and for me that's all that matters. I know years from now I'll miss seeing him toting around the Dora backpack that he's so proud of.
Perhaps a few photos from this past month may help you all connect to many of these thoughts and memories of this little boy who has brought our lives so much joy. They certainly are a glimpse of my little boy who has grown so much in three short years.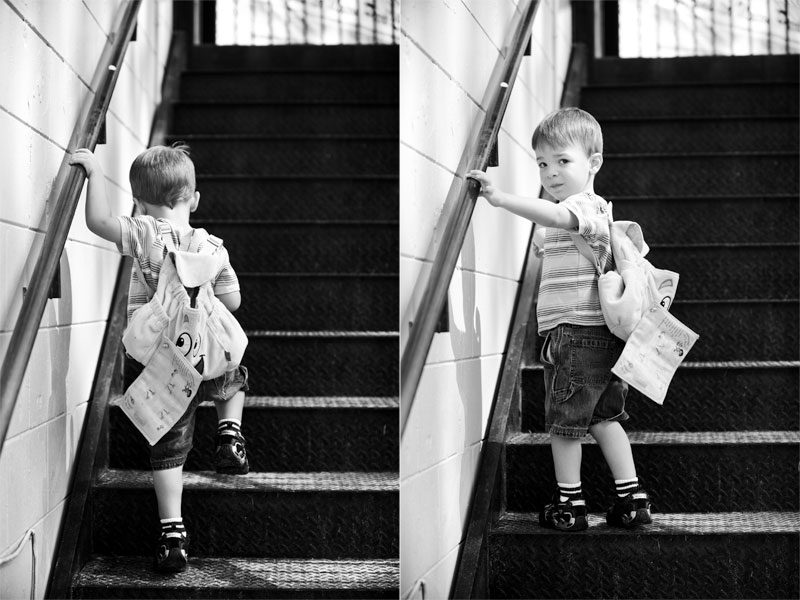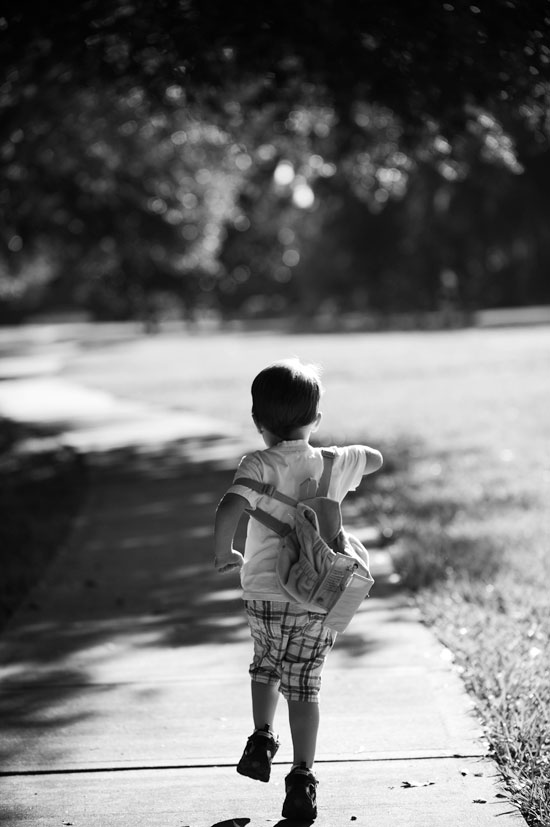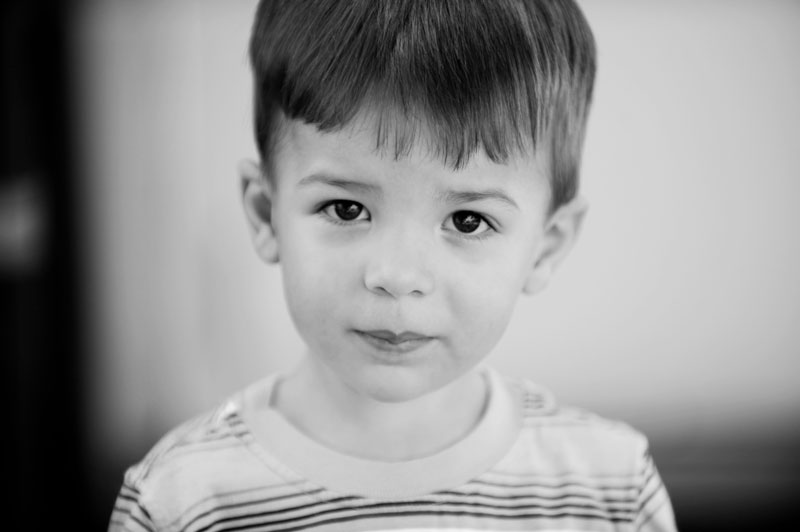 My birthday wish
I've gotten to the age that I truly try not to bring attention upon my birthday. It's a bit tough to with facebook though.  I imagine before the day's out I'll have heard from hundreds of you. I just pray facebook doesn't explode before the day is out. I thank you all who have send such sweet birthday wishes. Lord knows if I need a wish this is the year. The only thing I pray for on my birthday is to find the confidence to make it through these tough decisions we have ahead and that somehow we'll find the peace needed in whichever choice we make. Aside from the abundant number of messages coming through facebook and email, I admit I prefer to stay to myself with my family today and find a way to make it through another day of waiting. I imagine part of the day will be spent getting caught up on things before we head out for the dinner Jason and Hope have planned at Kobe's …which is always a fun time for the kids.
The updates about the baby
I know you all are anxious to hear more news about the baby. I'll be honest, we're in a position of waiting that is incredibly hard for us as we remain so uncertain of what the future holds for the baby and our family. The last week+ has really only brought us more information and has helped us get more in touch with those that certainly are having influence on the decision we make. So here's all that we've learned and has happened since the last update I've shared on my blog:
We've learned the type of spina bifida the baby has is the most severe of the three types. However, there are varying rates of severity and every single child seems to handle it differently so right now we're uncertain of what level of severity the baby is up against. We meet with the pediatric neurosurgeon and my doctor again on October 20th and hope we may begin to really understand just how much the baby is up against. I just know all I recall seeing from the ultrasound and now what I'm reading in the material provided to us is not a good sign. It's confirmed the baby does already have the Arnold Chiari malformation in it's head and this said to be one of the big factors for how well a baby does. Again, we don't know just how bad it is and apparently it can change or progress as the pregnancy progresses. Hopefully the pediatric neurosurgeon will be able to tell us more. We just know this leave the baby that much more likely to fall in the 90% to need a shunt inserted near it's brain to drain the fluid that is forming as the spina bifida progresses, in other words, that's one more surgery we're almost certain will be needed based on what we've seen thus far.
In the last 2+ weeks I've been contacted by 50 or more mothers who have had this same diagnosis. Half have went forward with their pregnancy and about half have terminated. It only confirms why this decision is so tough for us to make.
I've tried so hard to remain very optimistic, and I do continue to try to hold on to that bit of hope left with in me. As I've learned of so many families who have little ones with spina bifida at times it does help bring some reassurance but many more times it only makes it harder for me because it is so sad to see how many challenges theses little ones are faced against. Even in the mildest cases I've been reading of, it is truly tough for us to digest how many changes this would bring our lives.
I had a long conversation with my doctor last Friday. As usual, he was amazing and reassuring. He has assured us that if we remain in Orlando he'll continue to give me the absolute best medical care, regardless of our decision. He reassured me that if we went forward fullterm that he and the other doctor's in the practice would be the ones there to help during the delivery. I admit I began to fear they'd bring in strange doctors that perhaps specialized in delivering spina bifida babies. Surprisingly the practice, which is quite large with 15 or so doctors, hasn't had any patients recently that have had a baby diagnosed with spina bifida. They treat thousands every year and apparently once again, I'm the one that is out of the norm. I suppose this means they definitely won't forget me now. The doctor gave me reassurance that though it's been a while since they've had this type of diagnosis that he and the others with 20-30+ years of experience have dealt with similar so I didn't need to fear that it was their "first" time going through this sort of situation. I think my doctor could tell the anxiety in my voice and our need to really speak through all the things we learn in the week ahead so he's rescheduled our appointment to the last appointment of the day so he could take as much time as needed to help us. His nurse called yesterday and I have to admit I'm totally touched by the many who have helped offer us care through the last two pregnancies. We discussed the rescheduling of my appointment and as she asked if she could do anything else I said "pray" and she made sure we knew they're all saying prayers for us daily and that if we need anything at all to just call their office.
The coordinator from the MOMS study called me yesterday to follow up. I told her we were waiting on next week's appointments before we made any decisions. I expressed my concerns of the randomness of the study as well as the risks. She clarified a few questions for us and reminded us that there's no pressure at all to participate and that we still have enough time to apply even after the appointments in the next week or two.
I've had a few email conversations with the genetics counselor we meet with less than two weeks ago. I'm truly amazed by the support he's offered. He's really helped clarify many of our questions and helped guide us in the types of questions to ask the neurosurgeons, the MOMS study, and my doctors.
I've been in touch with the spina bifida clinic but we've been playing phone tag and my hopes are to learn a bit more of what resources and information they can share now to help us as we make these decisions in the month ahead. I was told they may be able to offer more of the statistical and informational things that may better educate us from the very general information provided in pamphlets and handouts. Perhaps they may also help us really relate to the extensive amount of care the baby may need and how we would manage that without making such huge sacrifices as quitting our jobs. We feel that is not an option and honestly, I don't see how our family could survive on just one of our incomes.
I'm now 19 weeks pregnant. I still haven't felt the baby move. It is heartbreaking because with both the kids by now I had felt movement. It reminds me of the visions of the "wiggle worm" I saw on the ultrasound at 13 and 16 weeks but how at 17 weeks the baby wouldn't move at all. I fear so badly how much the spina bifida may affect the baby in the months ahead. The more I've read from what the doctor's and MOMS study have provided show evidence that the longer the spina bifida is present without treatment of closing the spine the more likely it is that it will affect the baby's mobility. As I struggle with the decisions ahead I must admit part of me prays to feel the baby move as a sign that it is going to thrive and beat the odds. And part of me fears how much it may be up against and I fear feeling the baby move may cause me to cling to hope that the baby may not have given the odds it is up against. I suppose all I can pray for now is the strength to know that whatever happens this baby senses the love we have for it and how much we prayed none of this was happening.
Jason has been amazing. Though the first few days were really tough for us both, I have to admit last week really took a toll on me emotionally as the year anniversary passed of that first surgery after the miscarriage and reminded me of that incredibly tough month we faced last year. And now I admit I feel completely helpless and torn in so many different directions and uncertain of how in the world we will make it through any of the decisions ahead. Jason took the past week off through today to be here for me and the kids and to be honest, it has been an amazing help to have him here. He typically works nights and the first few nights he returned to work were really tough. It seemed as each day passed I'd learn more that would lead my heart in one of three directions  we have and every single option we have feels to have equally heartbreaking, but different, outcomes.
So that's the update. My apologies again for the delay but I admit it's been a tough two weeks.