As the summer once again comes to an end here I find myself wondering how in the world my baby girl is growing up so fast. Last Friday we went to Meet the teacher. Thankfully we really didn't need to "meet" her teacher because her teacher was chosen to move up to teach third grade. This was great news for us because Hope's teacher has not only done an amazing job with Hope this past year but she was one of the many who offered us support this past year after this miscarriage. I have to admit there were many times during the fall where I began to worry about how my baby girl would handle such emotional news and thankfully her teacher time and time again helped us keep our little girl's spirits up. We had fun going to meet the teacher to say hi and drop off her school supplies.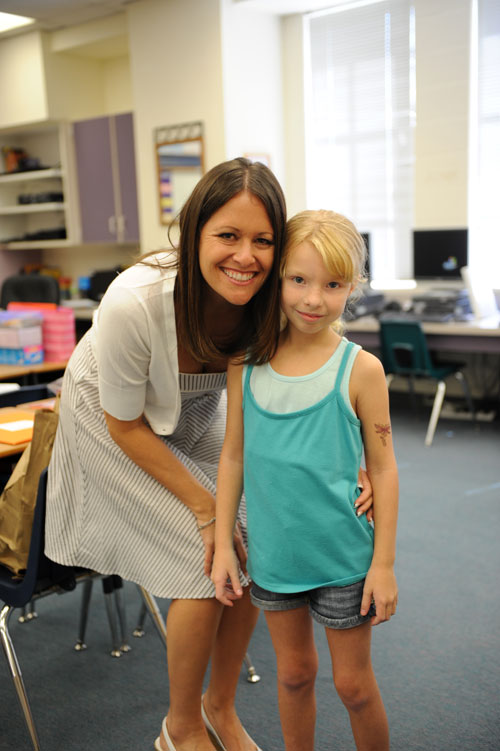 Yes, every year I find myself wondering where the past year has gone and reflecting on how much my baby girl has grown. It seems like just yesterday she began kindergarten, 1st grade and 2nd grade. And here we are…watching our baby begin 3rd grade. She was quite thankful to see the summer come to an end as she has told us countless times how bored she was. I have to admit it's been a tough summer with me feeling so bad during the first trimester of this pregnancy that we've been home a lot and many of her friends this year have been away for various reasons so it left Hope counting down the days before school would start. Here she was just before we drove her to school sporting her uber cool Justin Bieber shirt.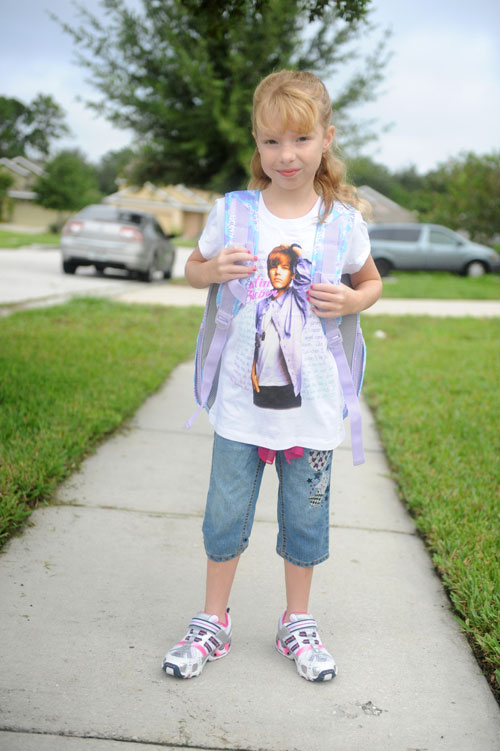 This year she jumped off the bus and ran to greet Jason and Jaylen.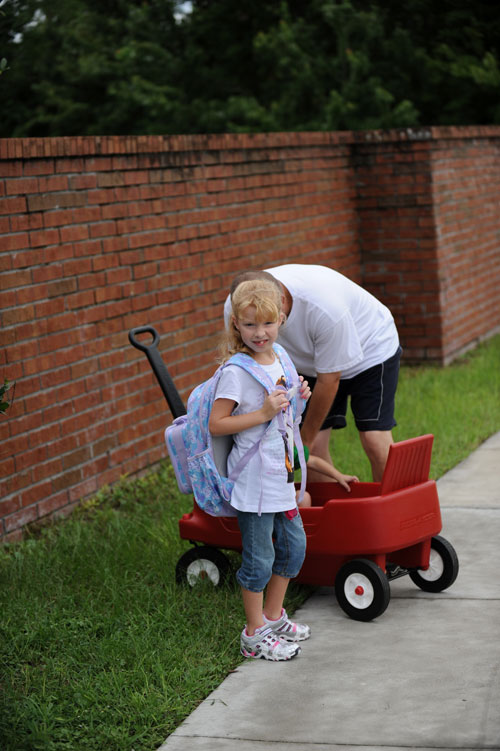 This year she made sure to ditch her book bag in the wagon on the walk home. It seems like suddenly she enters 3rd grade and she's grown up so much.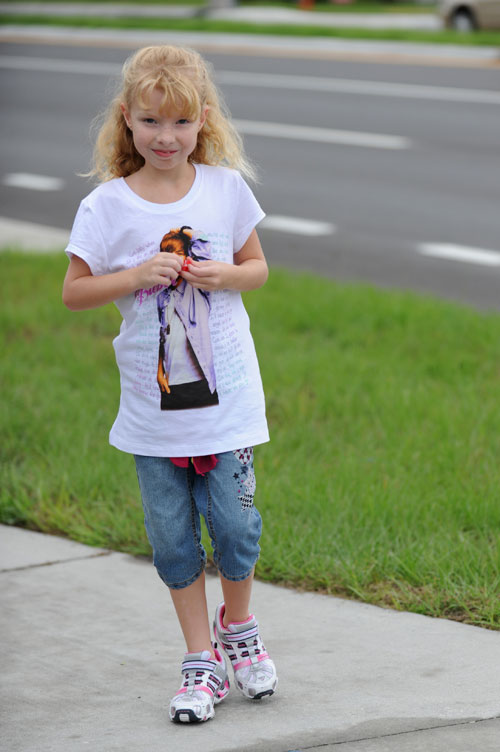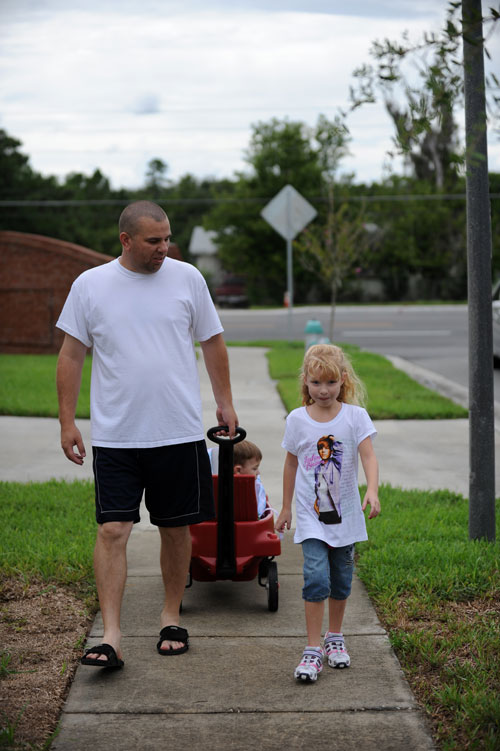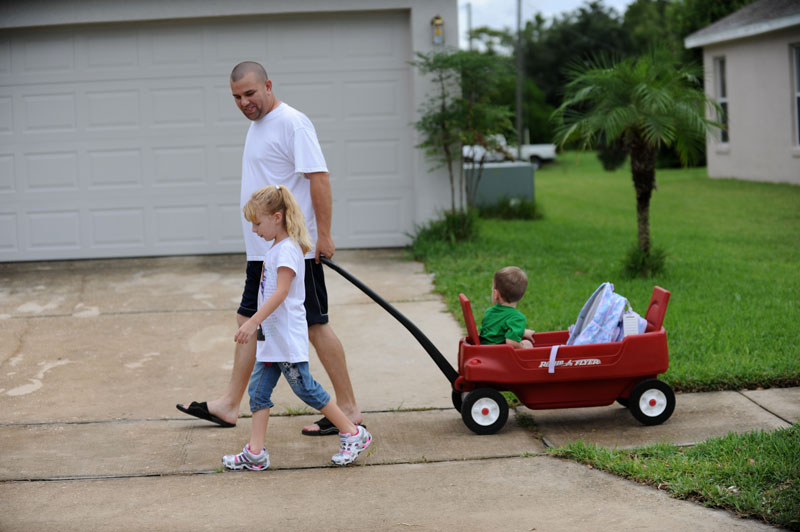 Now if the first day of school isn't an emotional yet rewarding enough of a day for our family I have to say the day only got better when Hope expressed an interest in learning to ride her bike again. Last year we tried to have her ditch the training wheels and she just wasn't ready. Rather than pushing her we stepped back and waited for her to want to ride her bike, knowing that when she wanted to learn to ride it she would do so. She ran into get Jason and he helped get her ready for her attempt to ride on her own.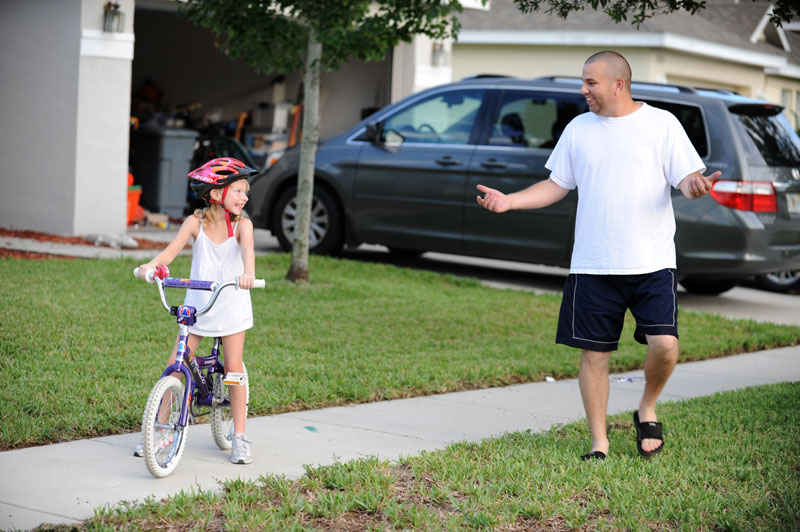 She was nervous but managed to get a couple peddles of distance on her own with no help. Unfortunately she kept giving in and running into the grass at first.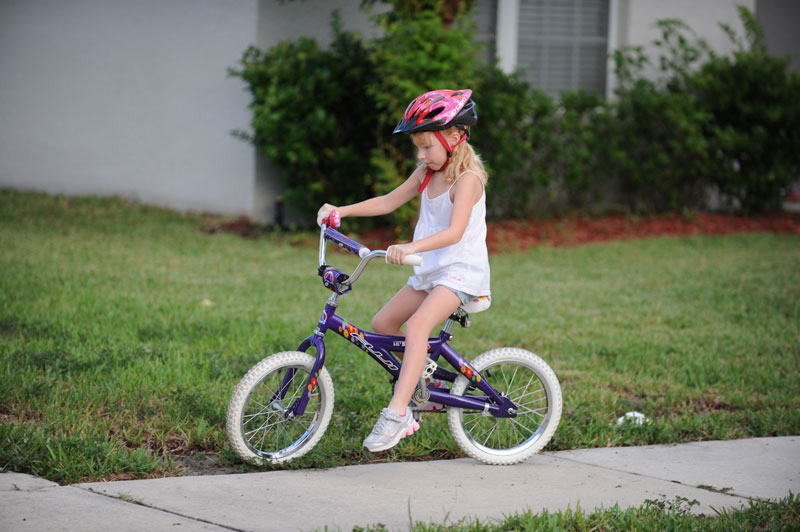 Jason gave her a few pep talks in hopes she'd gain a little more confidence in herself.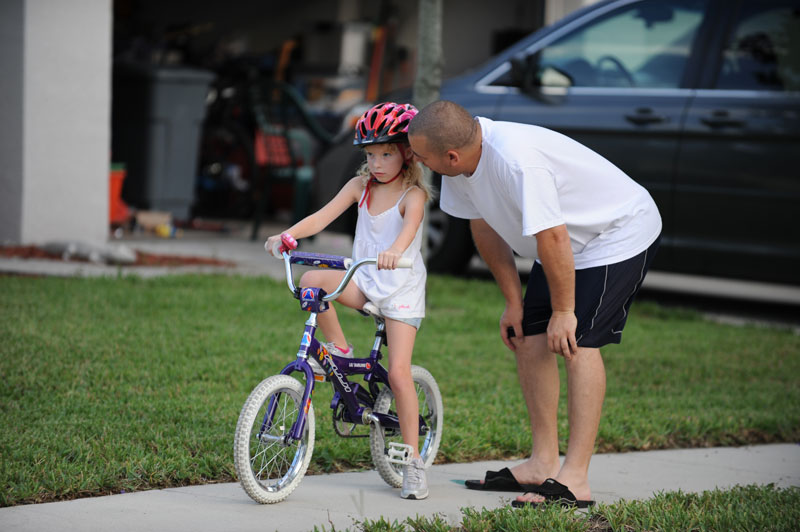 After working with her a while Jason decided to follow behind her to help her get a little further than two peddles distance. In doing so she rode all the way to the end of the street and back. On the way back the big moment happened. Jason barely had his hand on the back of her bike supporting her at first.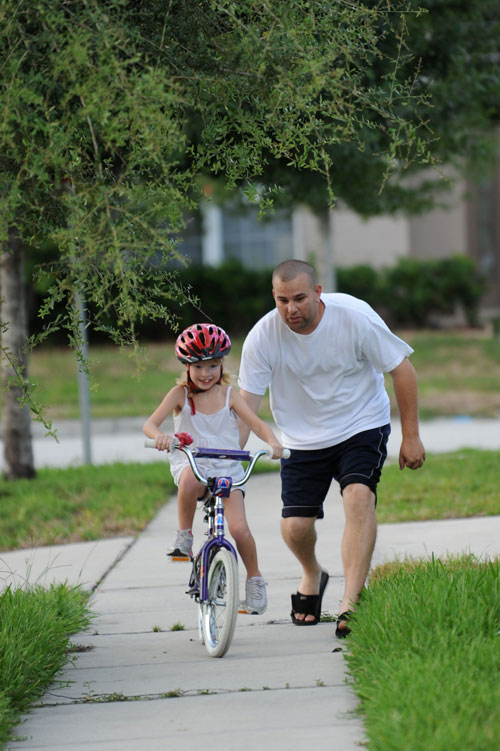 And then Jason let go.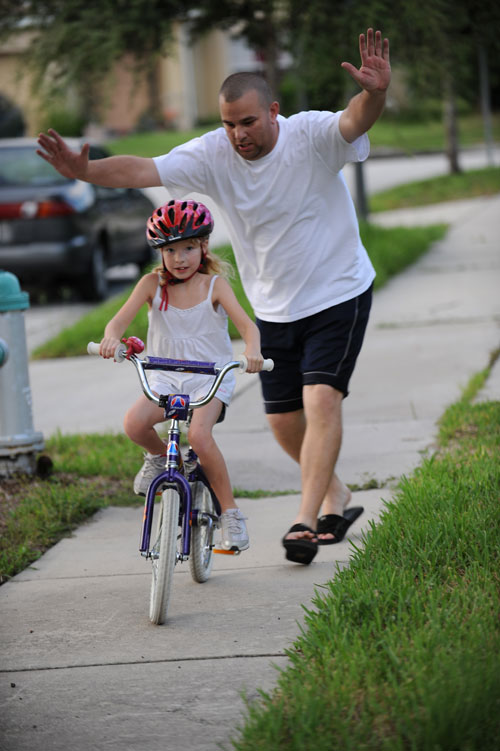 And Hope kept riding.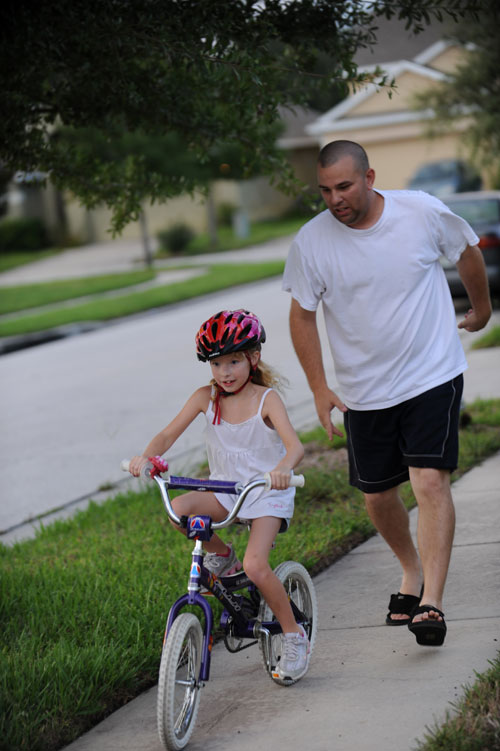 And riding.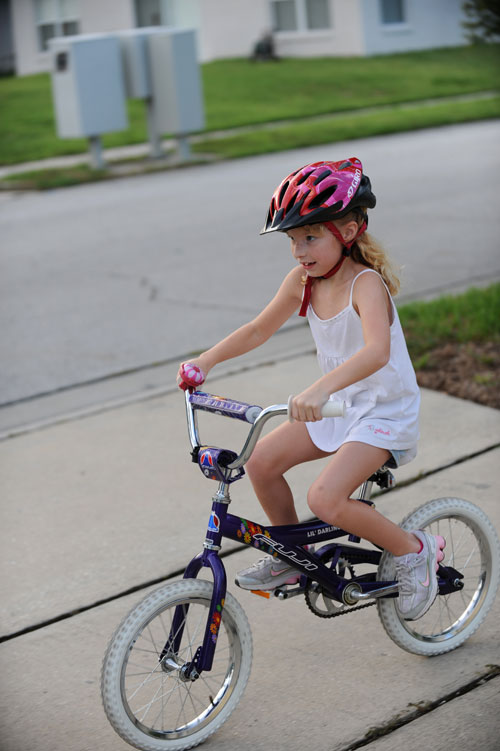 In fact, she rode her bike thinking Jason never let go. If it weren't for the pictures I had taken I don't think she would have believed it. I'm not so sure who was more proud…Hope or her Daddy. Jason is quite excited to know that it's only a matter of time now before he and his baby girl will be going on bike rides together. I just adore this man…seeing him with the kids today just reminds me of what an amazing father he is. Yes, he's a pretty super husband too.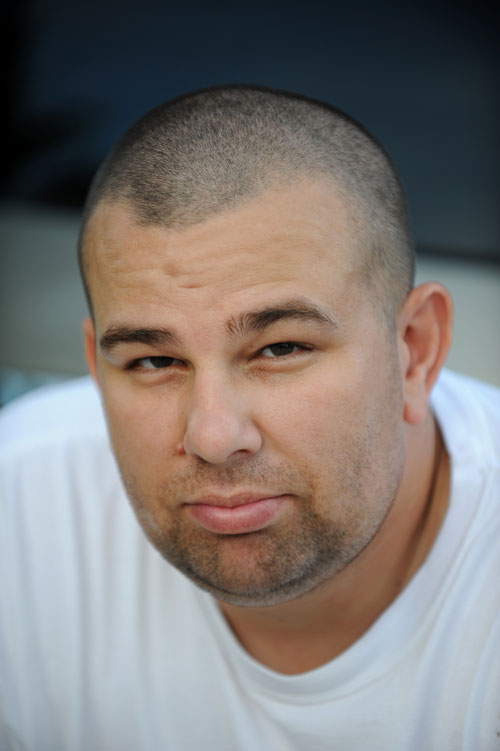 Here's Hope & Jaylen at the end of a very memorable day. He worked with Hope for a while longer and by the time they came in for the night she was able to ride down to the end of the street and back all on her own with absolutely no help. I don't think any of us will forget today.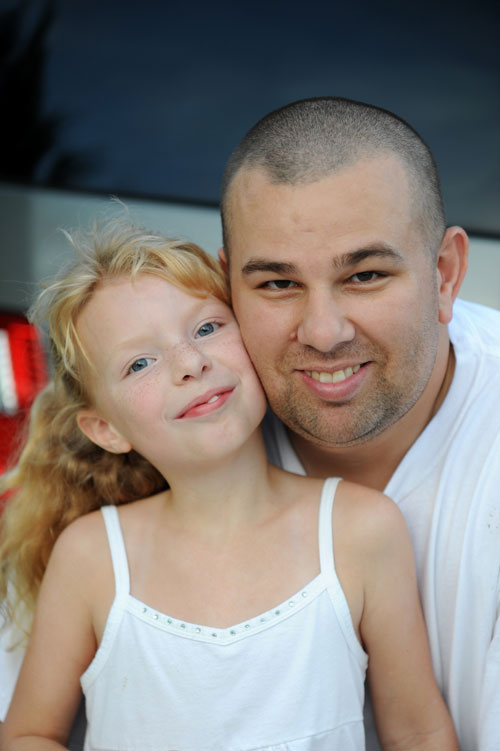 I have to admit the first day of school always makes me a little more emotional – it's just another reminder that my babies are quickly growing up. As much as I'd love them to stay little forever it's just amazing to see just how much they've grown. Here's to another school year that's guaranteed to be a memorable one.