"We do not remember days; we remember moments."  ~Cesare Pavese
In the midst of busy moments I was contacted by Mary Hannah and Josh who were were interested in having photos taken of their little girl, Adelaide, at just under a month old. Specializing in newborn photography I get excited to have new little ones to photograph though I have found myself on a handful of occasions wishing that some how I could have been in touch with new parents I had done photos for just a few weeks sooner.  Typically most of the newborns are photographed under two weeks old, usually at 5-10 days old. Unfortunately Mary Hannah and Josh didn't learn of my photography until about a week ago so we didn't hesitate in getting together for photos earlier this week. Knowing Adelaide was nearly a month I anticipated a more alert little one to have some fun with.
Adelaide came to me sweet as could be with a head full of hair. She quickly let out her fiesty screams as we laid her down for photos. I have to admit it's one of my all time favorite crying shots I've taken to date.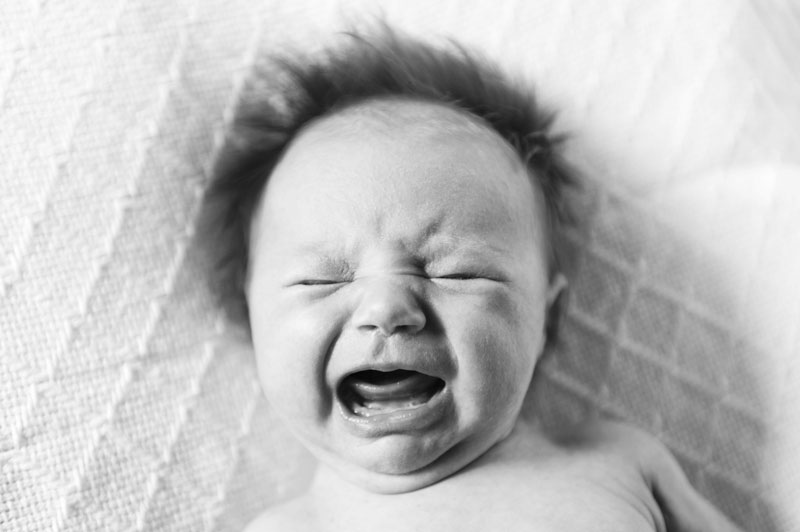 After a little TLC from her Momma we tried again and tell me this little girl doesn't make you smile. Yes, at just a month old I can see how much personality she's got.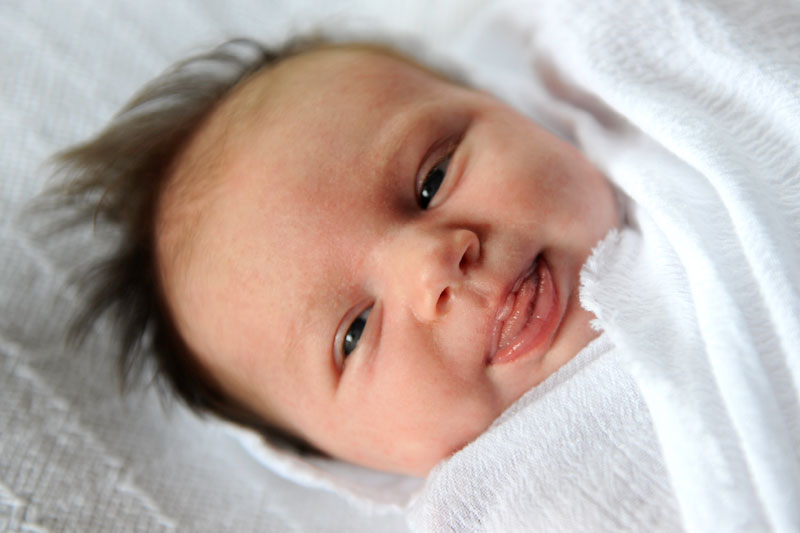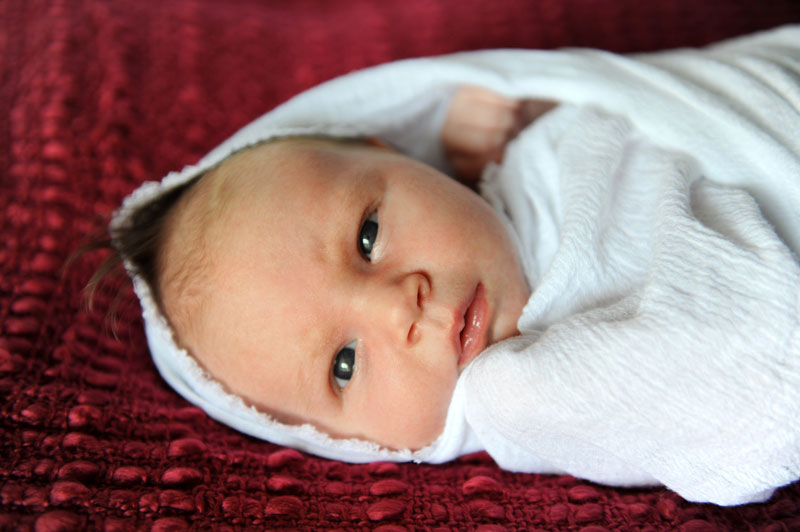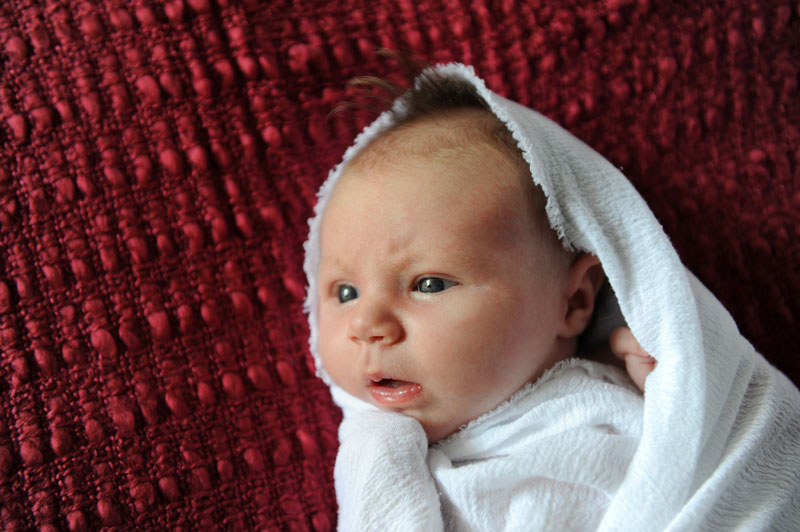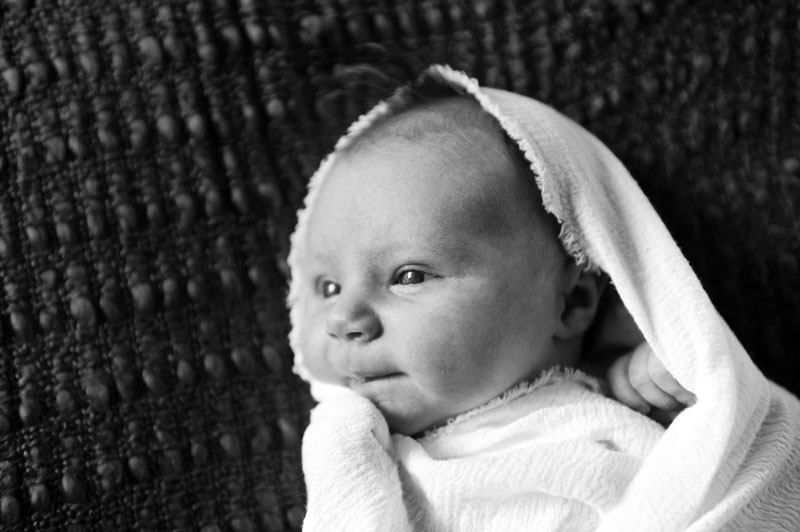 She quickly let us know when she would rather cuddle with her Momma. At a month old little ones often cry much more intensely and for longer periods so we took a few breaks through the session.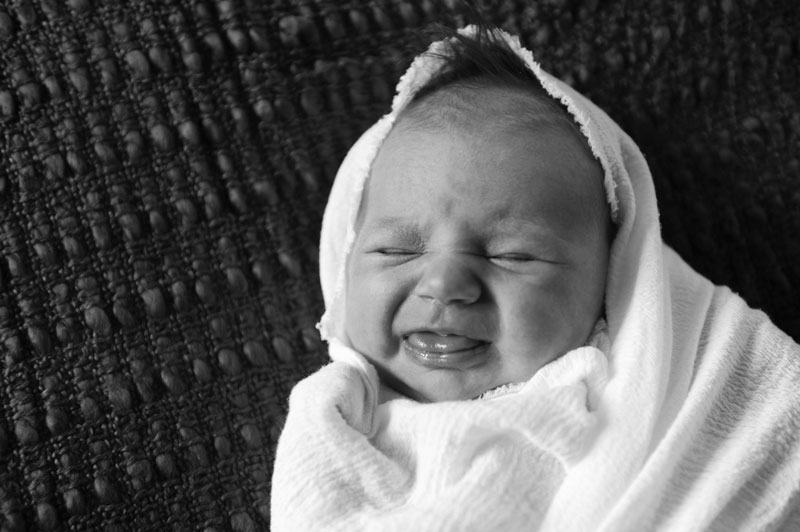 But I'm a sneaky photographer, so while Mary Hannah was comforting Adelaide I was taking photos of some precious moments.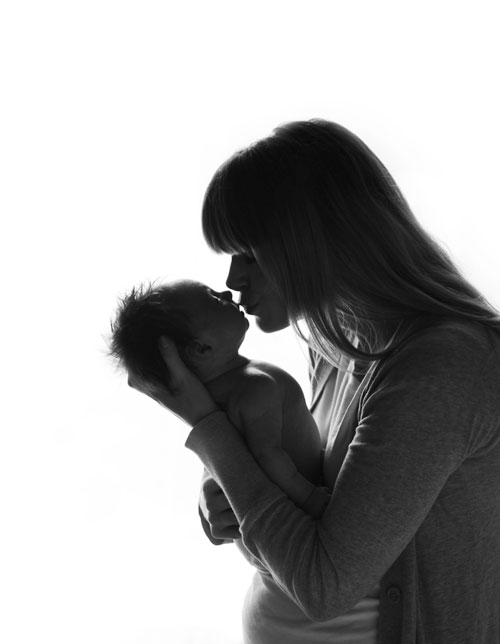 But yes, Adelaide must have known. I couldn't help but smile, even with her crying this moment is priceless.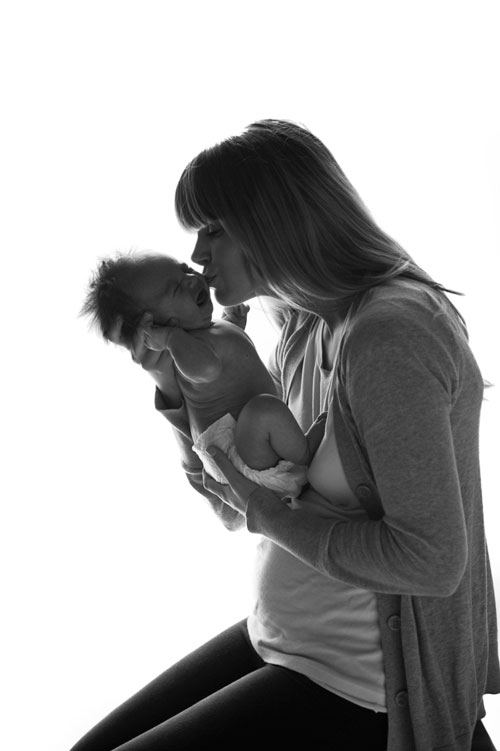 By a month old it's unpredictable if I can capture a sleepy shot of the baby because they are so much more alert and startle a lot easier. We let Mary Hannah have some time to comfort Adelaide to sleep and here she is resting.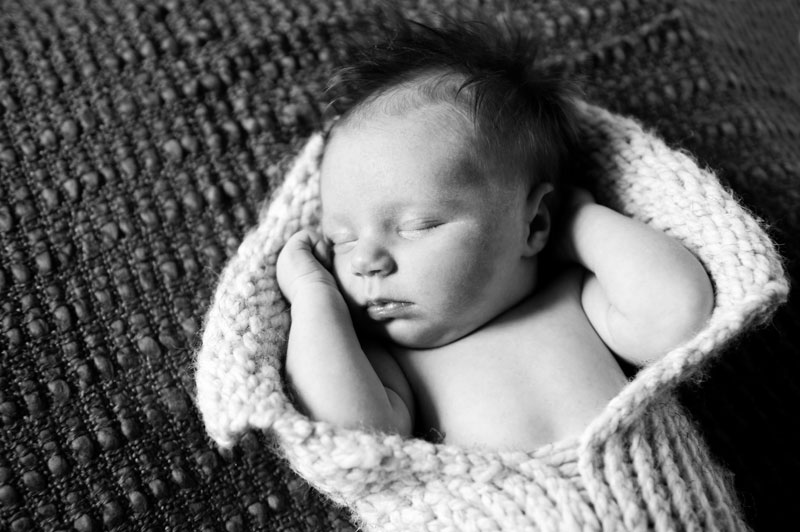 Don't be fooled though, she rested for only a few moments and woke right up. She woke up showing me her beautiful bright blue eyes.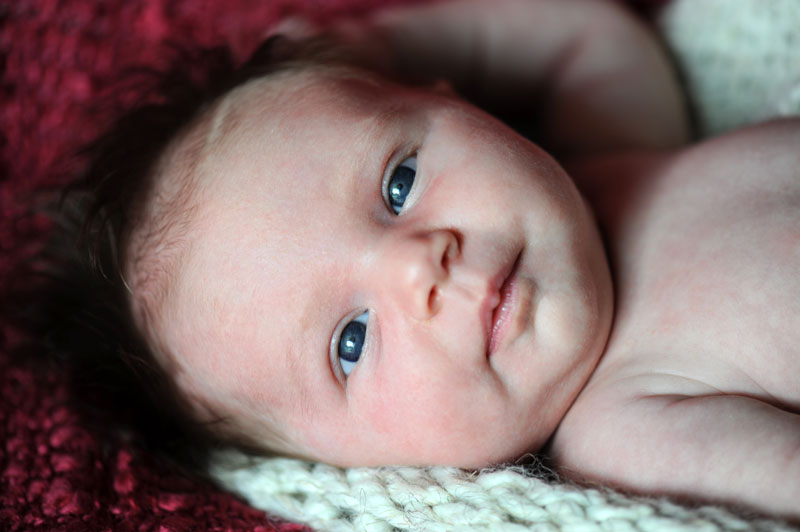 I was told before we met that Adelaide made the cutest "stink eye" that they'd love to get in a photo. Thankfully Adelaide showed me her "stink eye" once. Yes, priceless.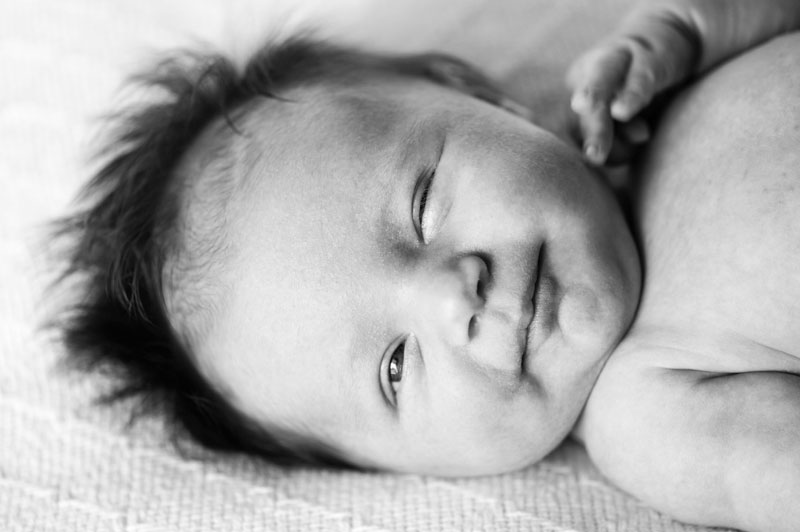 Adelaide was so sweet and had some adorable expressions. Of course that head of hair is pretty amazing!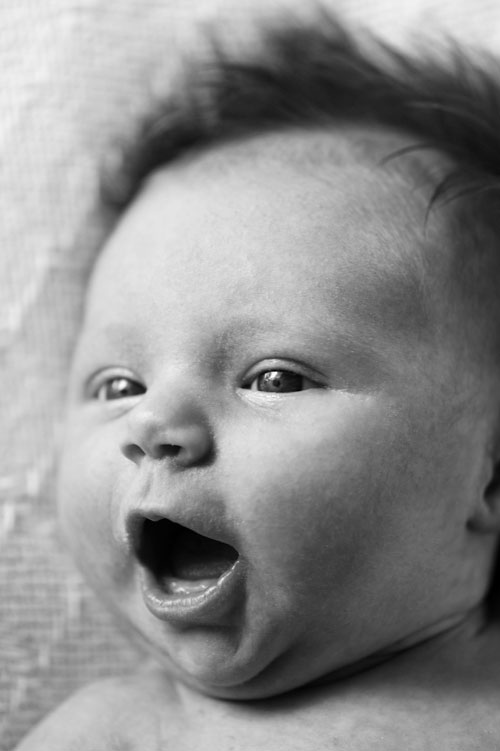 Yes, at a month old she's making silly faces.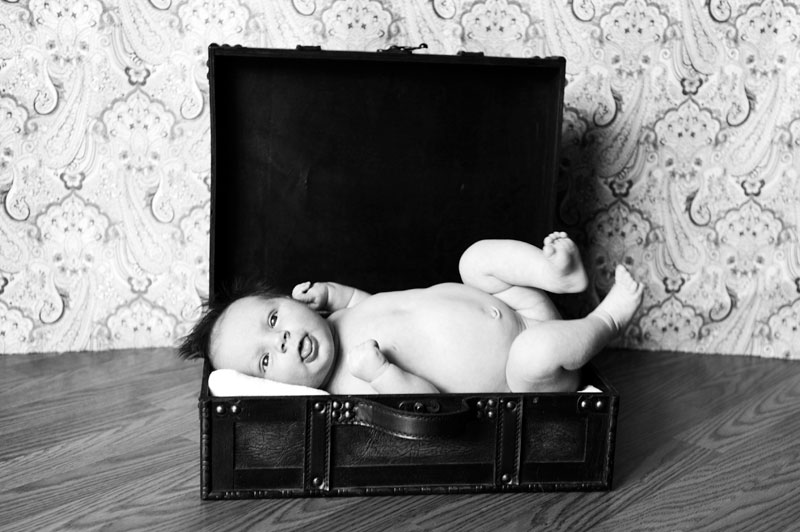 I have to give it to Mary Hannah for being so awesome throughout the session. All the photos I share are only a small fraction of the photos I take and getting the shots I share definitely looks a lot easier than it is. It takes a lot of patience not just of me, but of the parents. Mary Hannah was amazing comforting her little girl and by the end of the session Adelaide was quite happy to be snuggling with her awesome mother.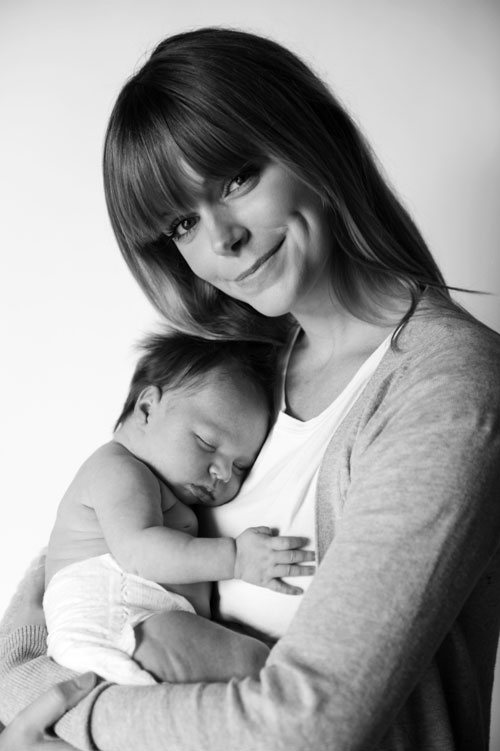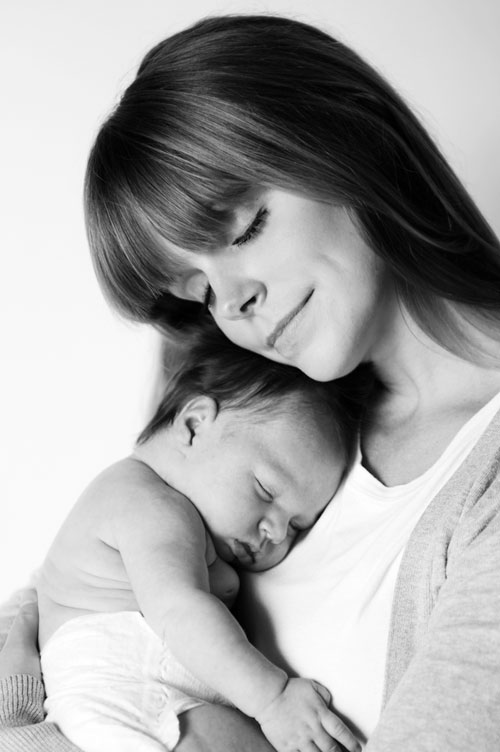 In her Daddy's arms she got a little squirmy. We got so lucky though as I managed to capture just one shot. And one shot was enough to share this priceless moment of Adelaide and Josh.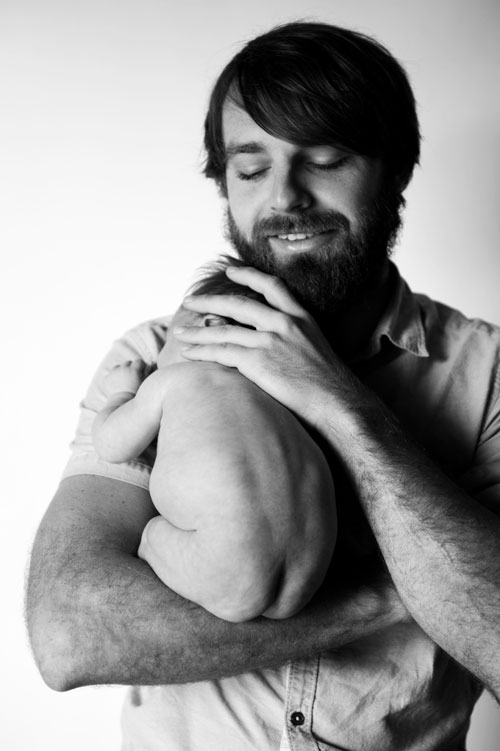 Now that I've been pursuing photography for over two years I have to admit that when I see someone with a tattoo I don't hesitate to ask if we can take a photo including the tattoo which often requires me asking someone to take clothes off. Josh was awesome and did an amazing job holding onto Adelaide. It's a lot trickier than it looks because it's more challenging to pose the little ones and we worry about safety when they get squirmy. But Josh and Adelaide rocked this priceless shot and I have this feeling it'll be one they'll cherish for quite some time.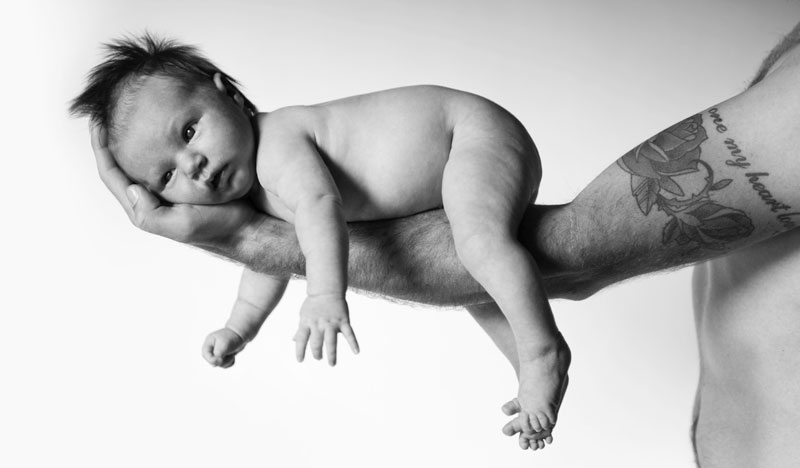 During photo sessions I always try to take a few candid family photos for the new parents. I love when the parents act naturally and are totally themselves. I have to say that posing adults is almost more challenging sometimes than babies because I think we all recognize the awkward feeling that someone is taking your photo. So I do my best to get a variety but I just love when the candid moments captured really reflect the experience.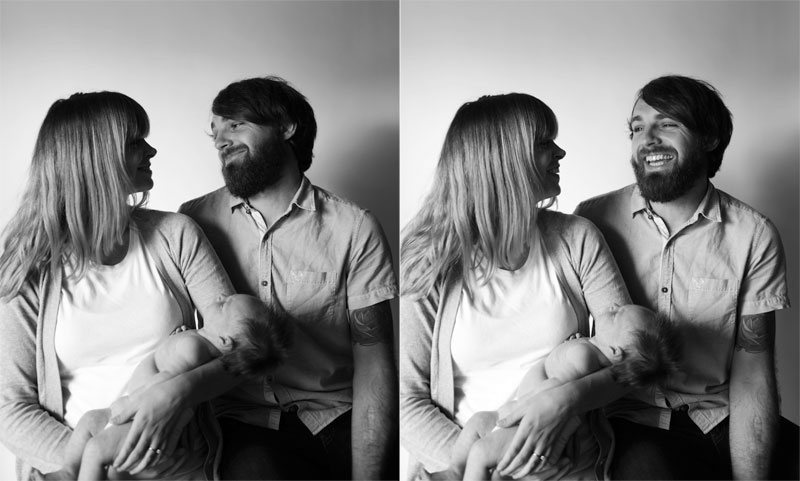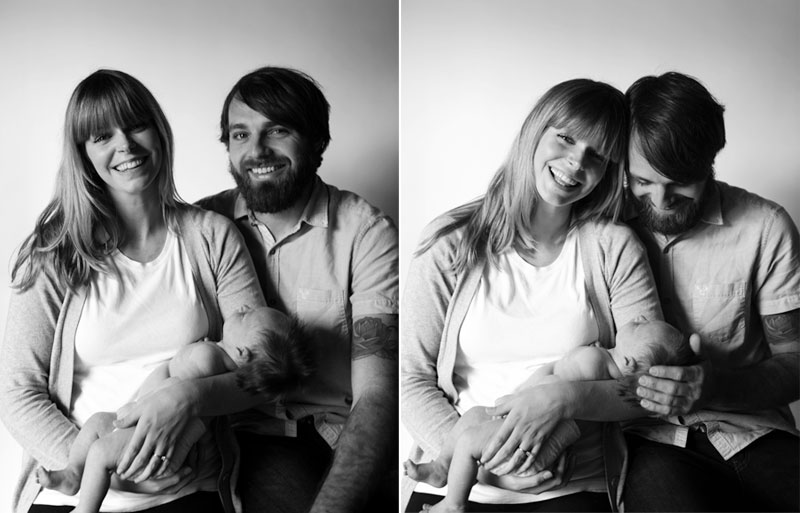 Mary Hannah & Josh I hope your family and friends enjoy the photos of Adelaide. Best wishes to you both – you've definitely been blessed with a sweet little girl!
To keep updated be sure to follow my photography on my blog or by joining my facebook fan page!