In the last few months I've enjoyed learning how quickly the news has spread about my photography. Today I had the pleasure of photographing little two month old, Addison. Addison's father, Dave, works with my husband but in another squad and learned recently that he'd be deploying with the Army this coming January. As former military, this was certainly a special session for me knowing just how much it'd mean to their family once he deploys.
This was my first time taking a two month old outdoors for photos but Addison's mother, Joyia, agreed it might make for more unique family photos than what can be offered indoors. Thankfully living in Florida means we can take little ones out in late November! When I first met Addison, she was very active just like most two month olds. I could tell instantly that this little girl was filled with personality.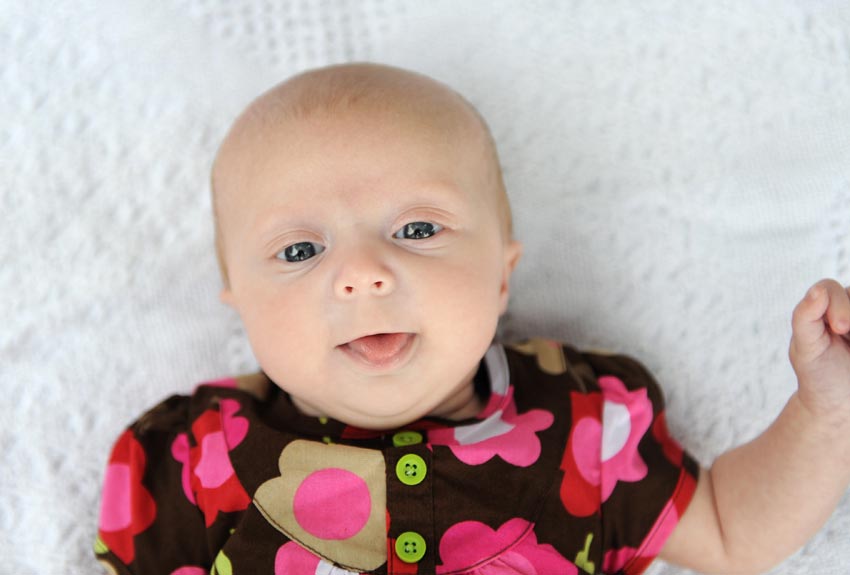 Though I typically love to work in black and white for a lot of my photography, there was no escaping color with many of the photos today. Addison was wearing a beautiful colorful dress and she had the cutest blue eyes.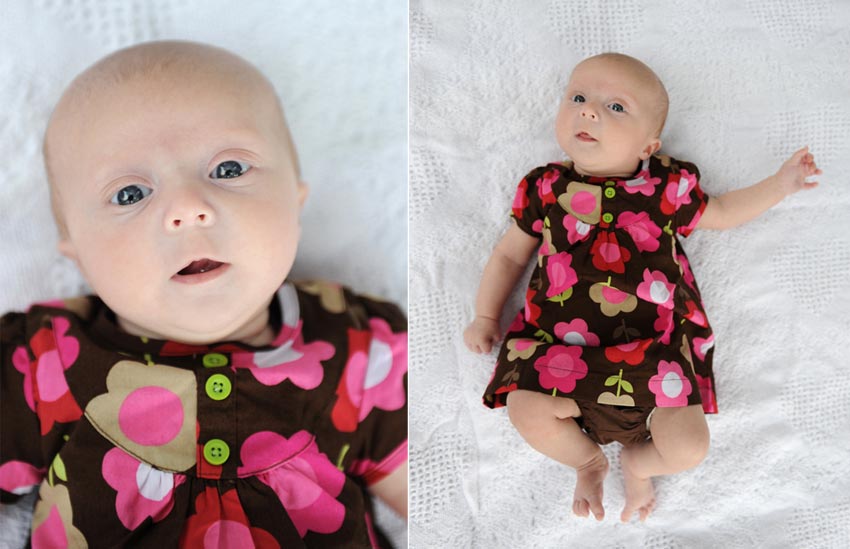 I just love that we can see a babies personality so soon. Dave and Joyia are certain to have fun as this little one grows.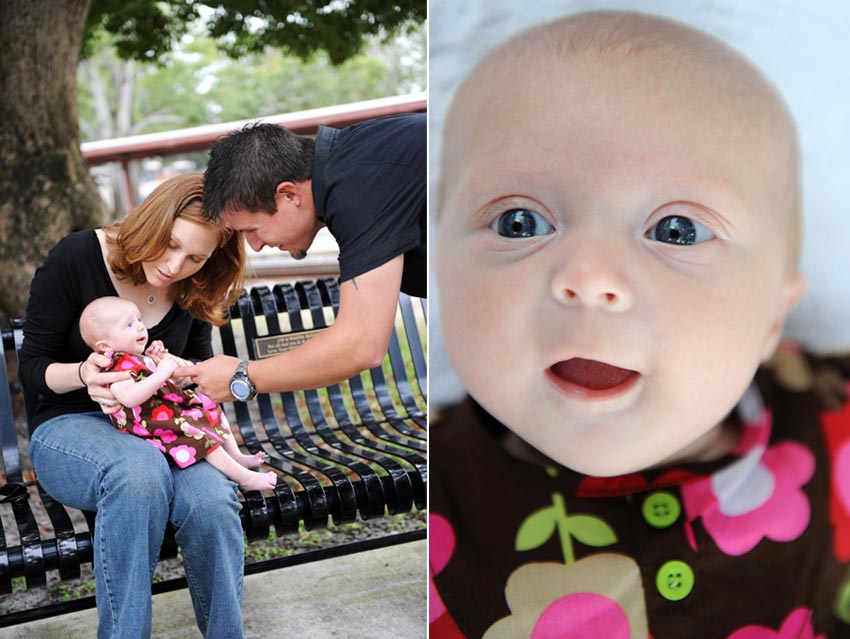 Did I mention that this little girl has personality?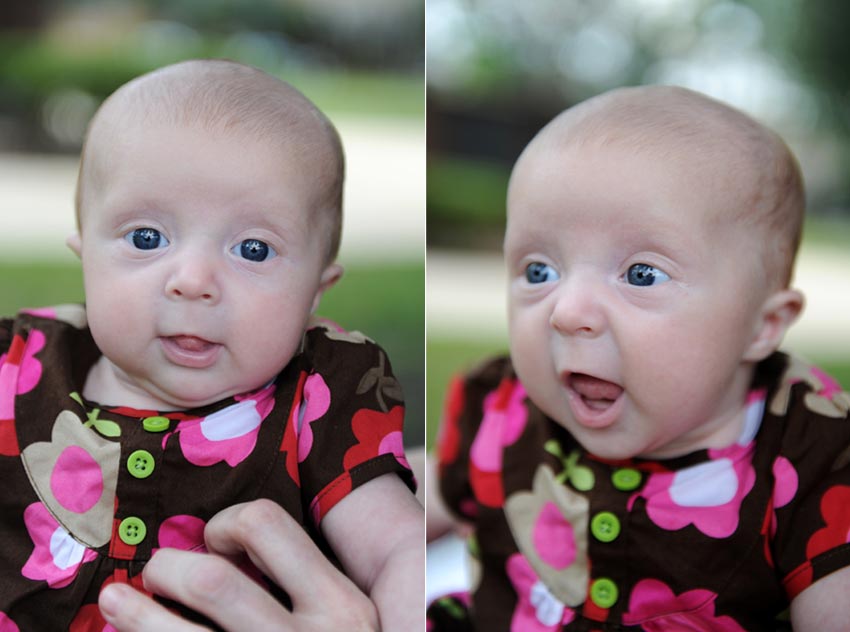 There's no doubt that Addison is the perfect addition to their family.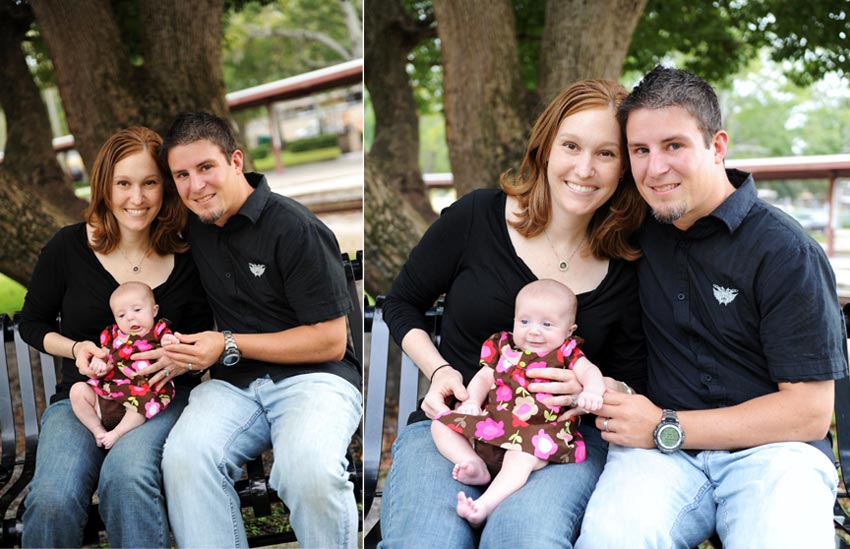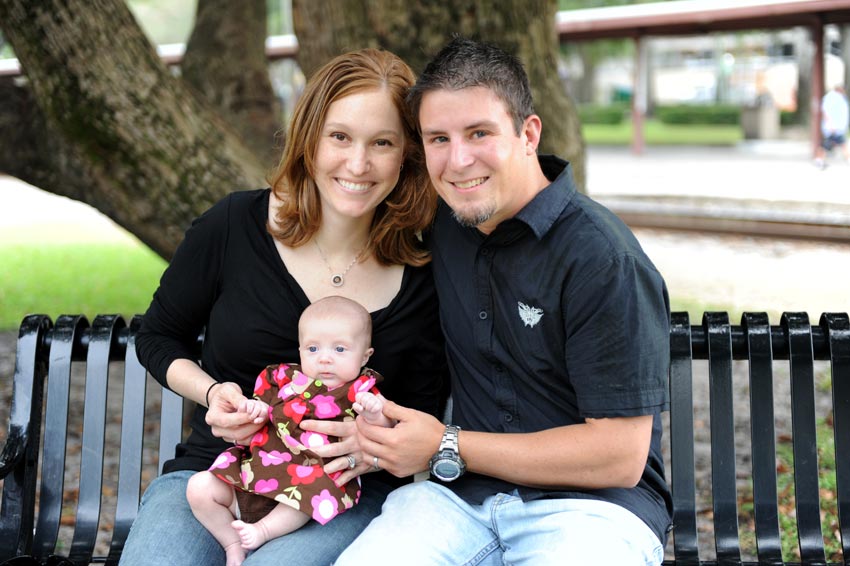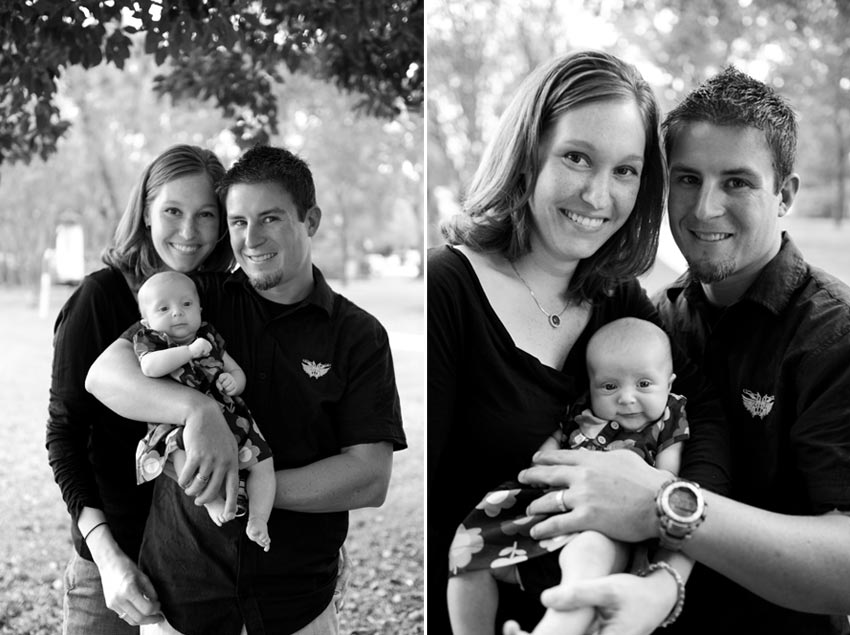 I could sense that Dave is treasuring every moment with Addison before it's time for him to deploy.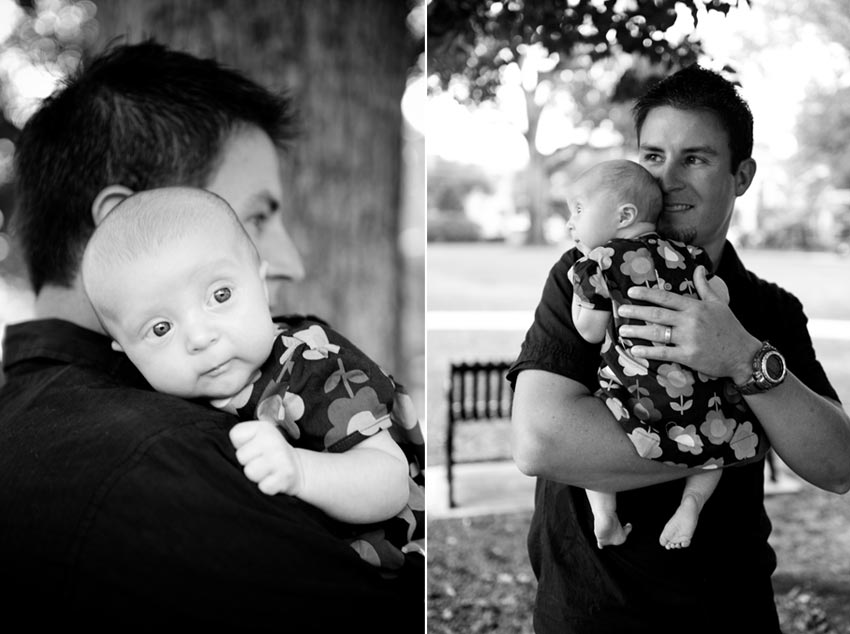 I know he'll treasure the photos of his little girl while he's away. If only we could hold time still just long enough to keep his little girl from growing so much while he's away.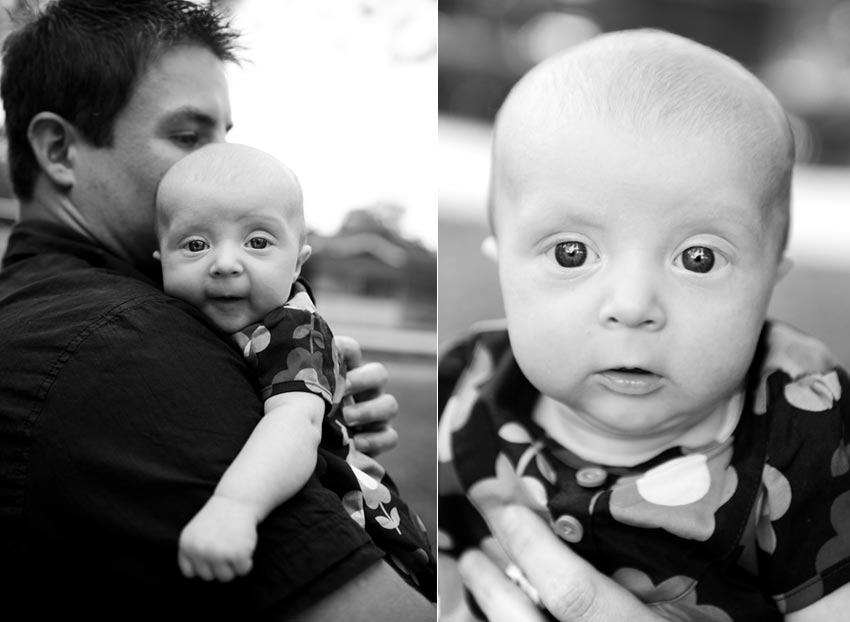 Yes, I think Addison and her daddy both agree that they wish he didn't have to deploy.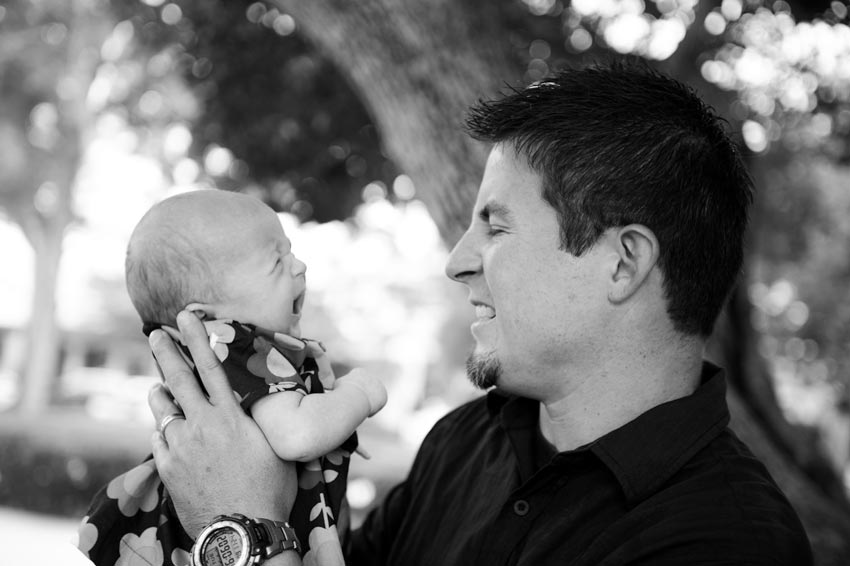 There were so many perfect moments captured today, like this one…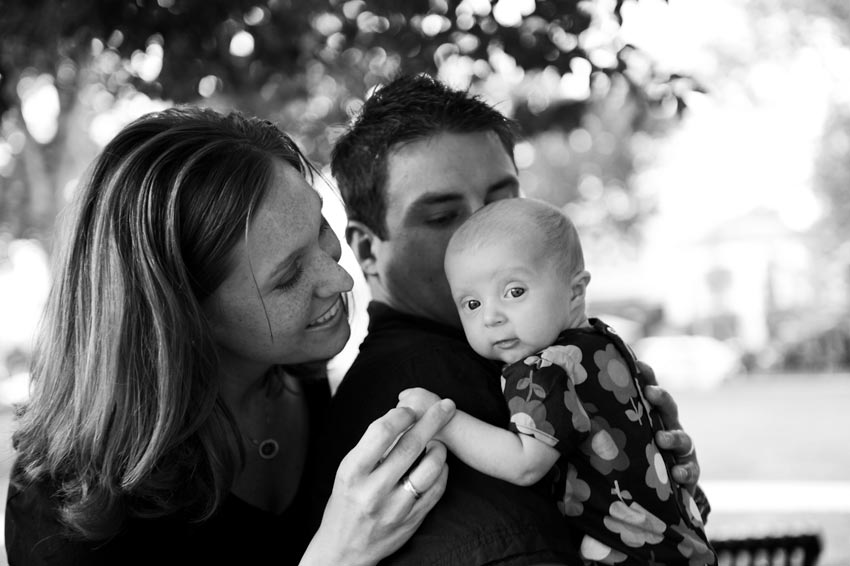 It was just as adorable to see Dave admiring his little girl.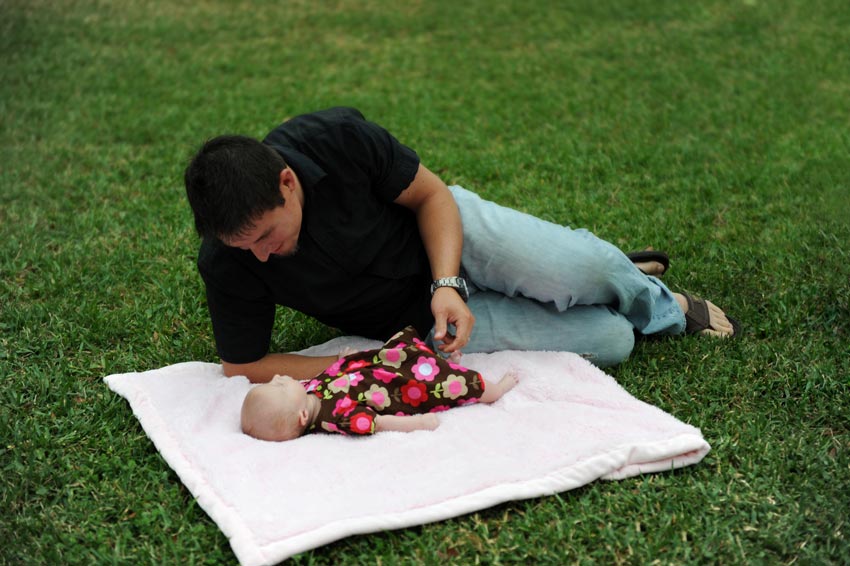 I enjoyed capturing so many candid moments with their family.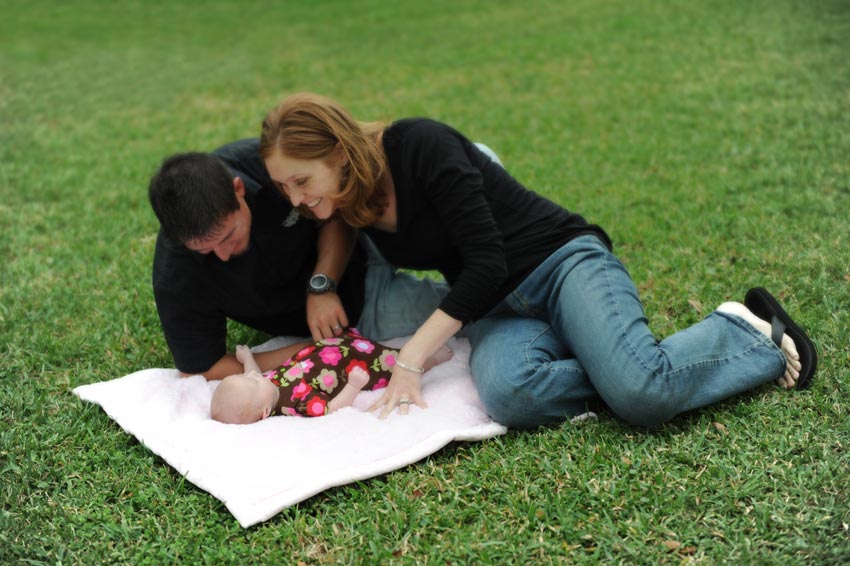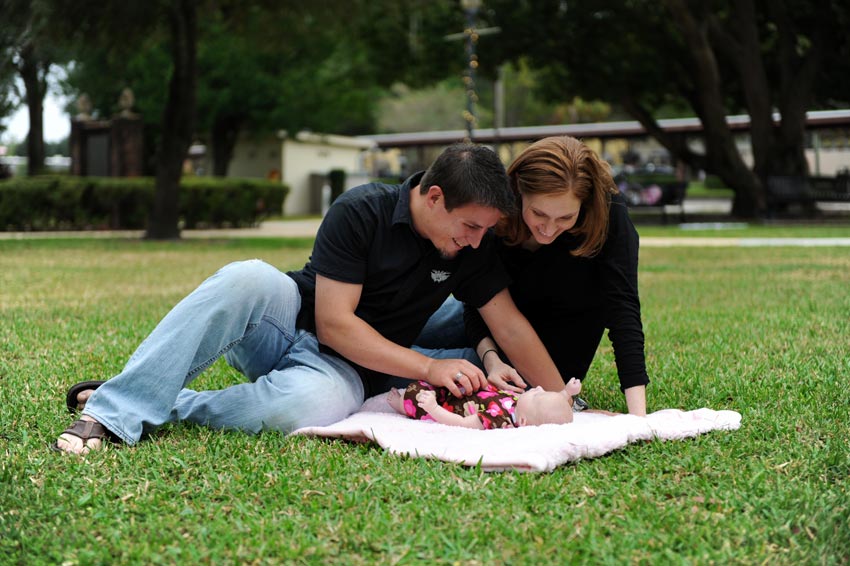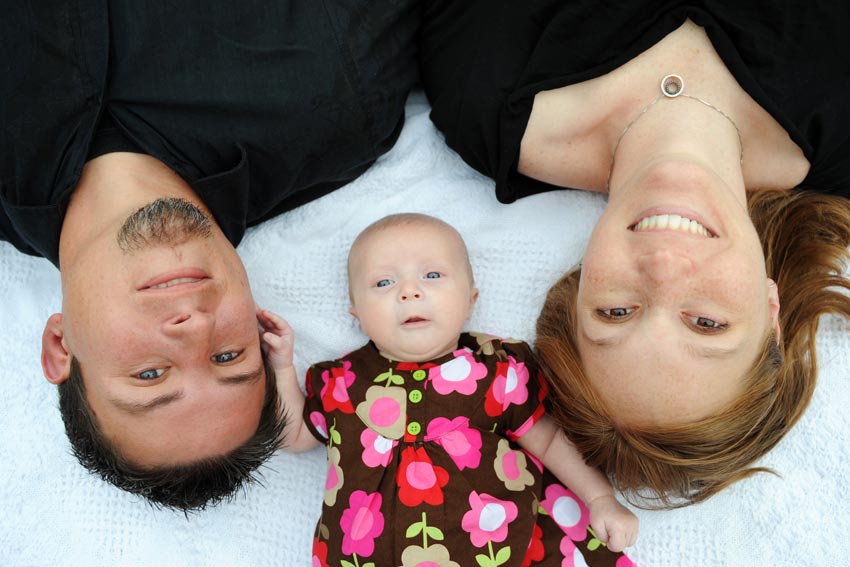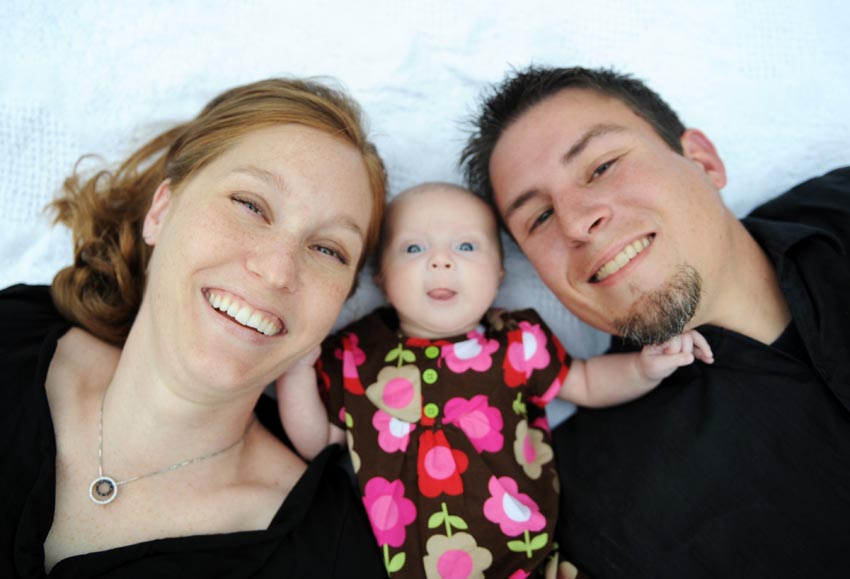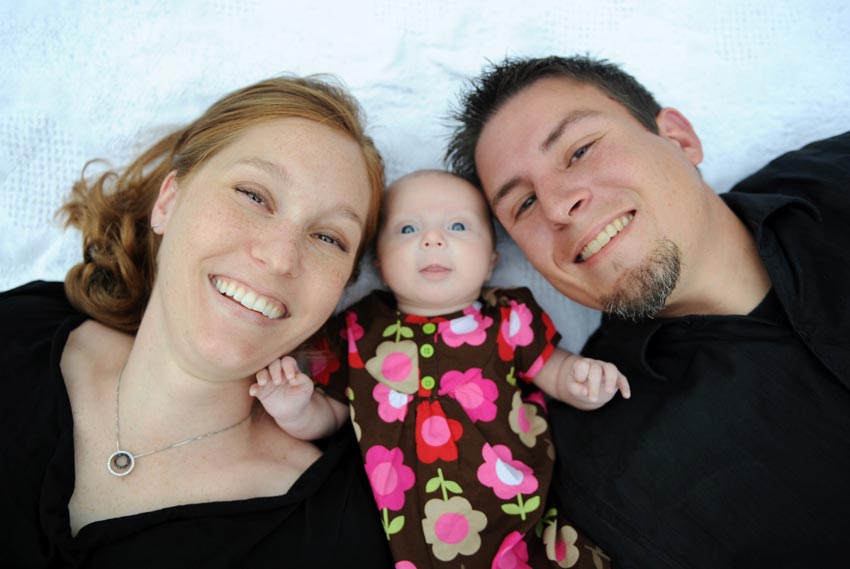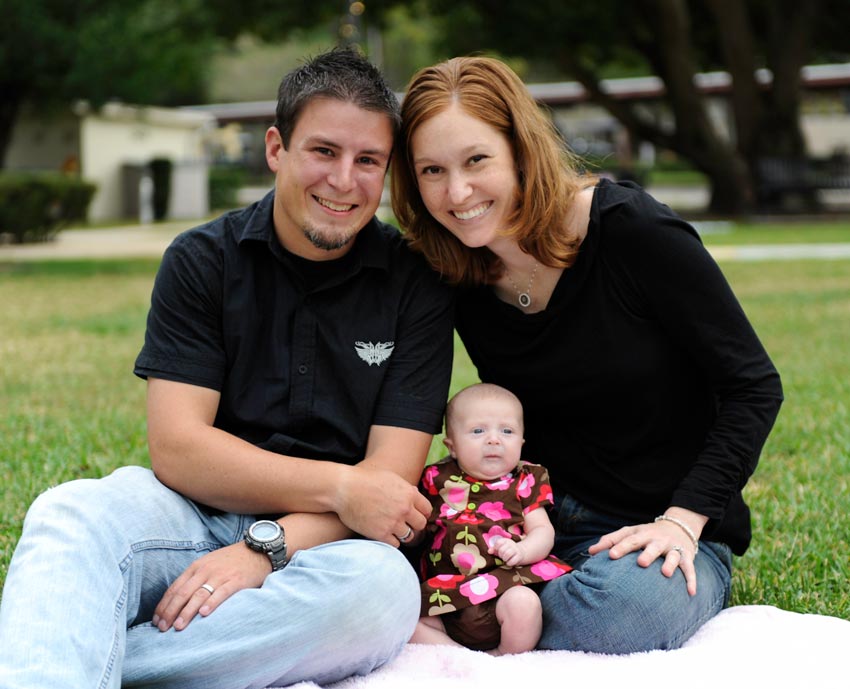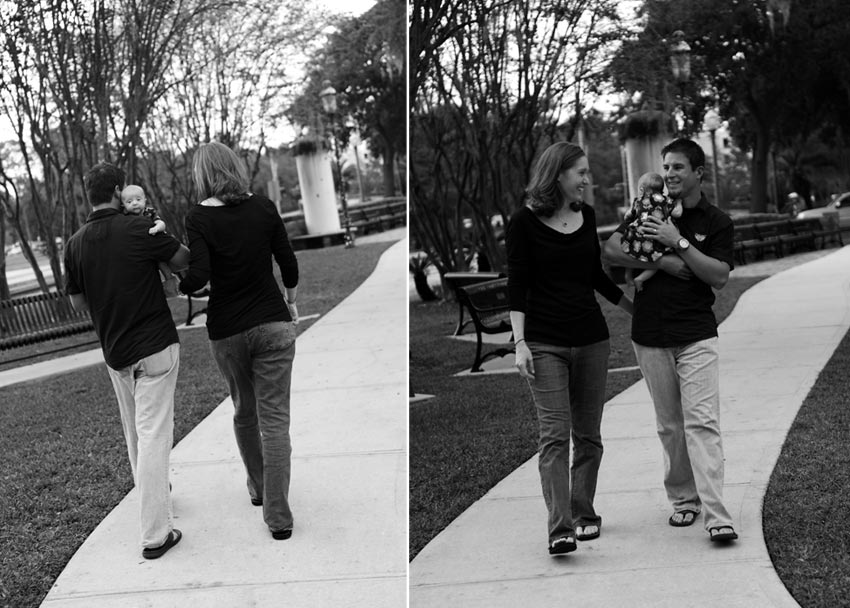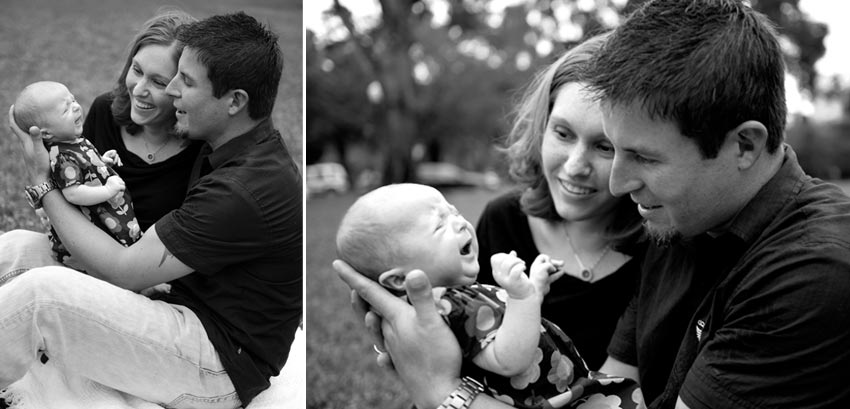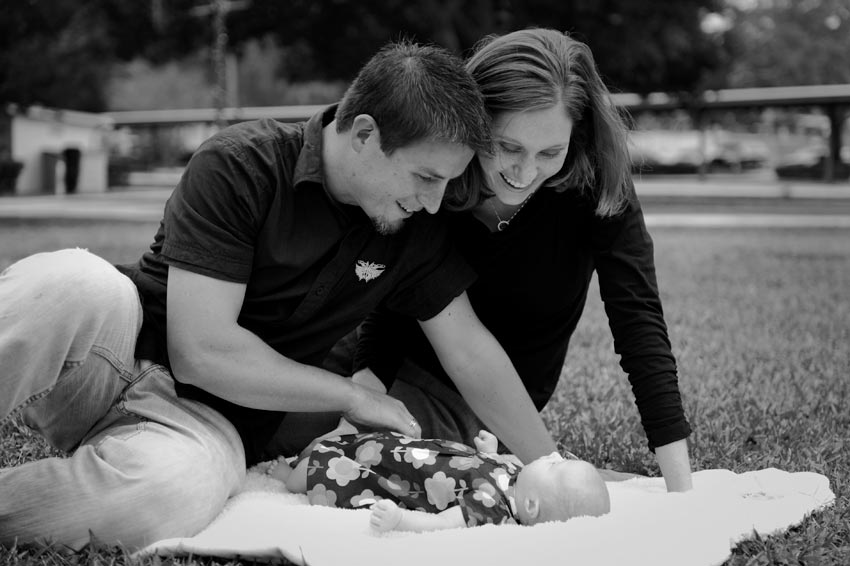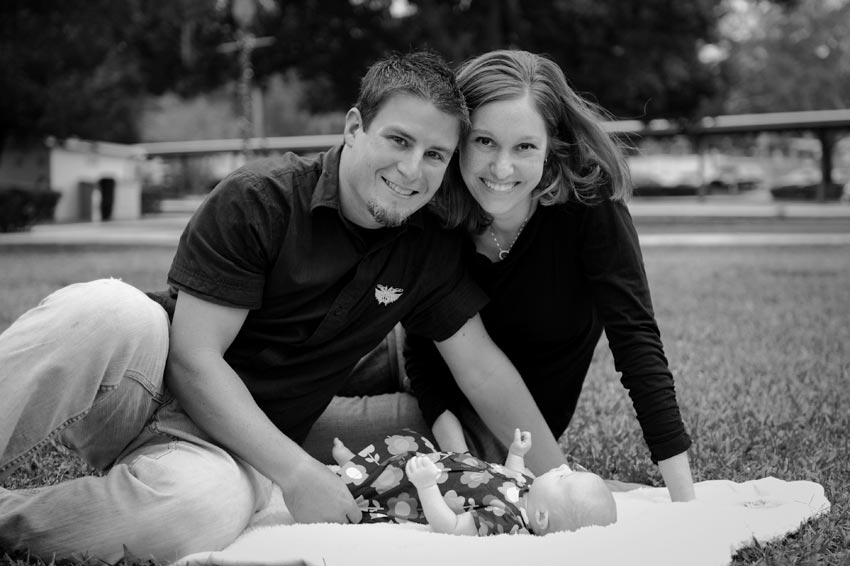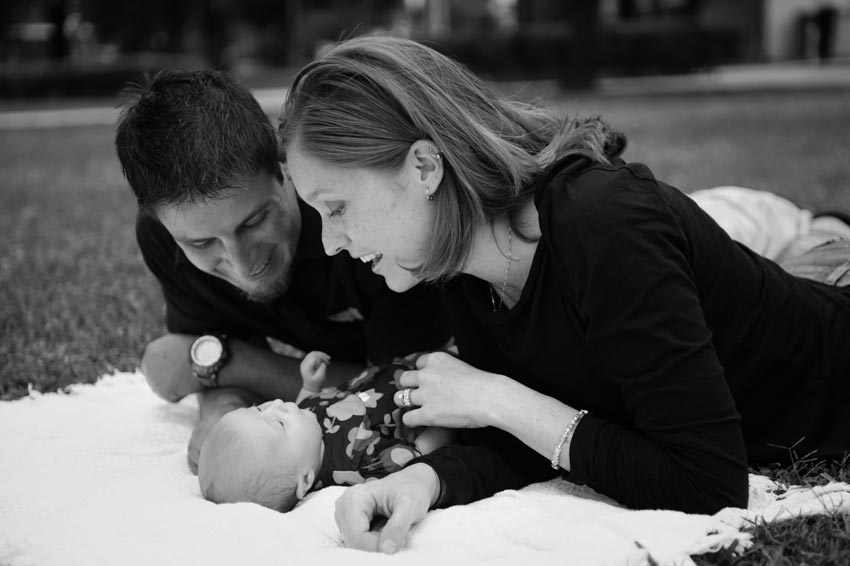 There were so many memorable moments from today's session – this one is one of my favorites…both girls admiring Dave.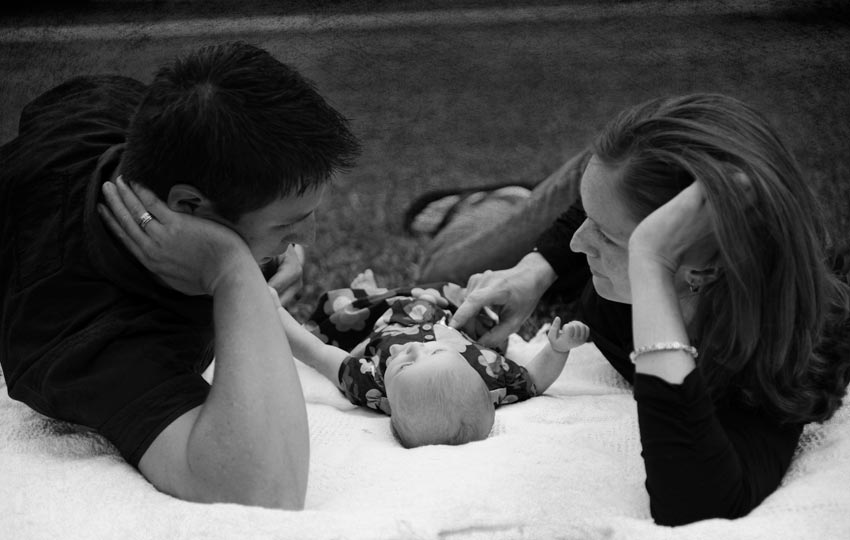 Dave & Joyia I hope your family and friends enjoy the photos from today. Dave I hope you enjoy these next few weeks with your family before your deployment. And don't you worry – I'm sure Joyia and I will find a way to make sure you see more photos of your beautiful girl while you're away!