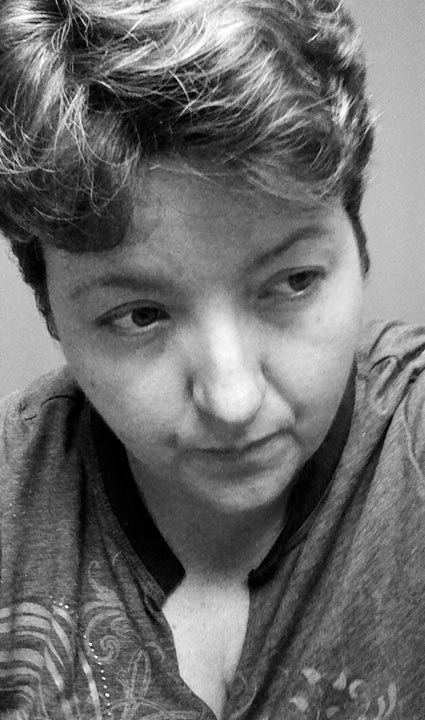 "Anyone can give up, it's the easiest thing in the world to do. but to hold it together when everyone else would understand if you fell apart, that's true strength." – author unknown
Nine days after surgery I wish I could just write this wonderful blog update to say everything's going great and that I'm feeling "all better", but that's far from the truth. The recovery physically this time seems to have taken so much longer than what I remembered from the first one I had ten years ago. It's definitely been filled with ups and downs but I gradually began the last few days to think that physically things were on their way to full recovery, until last night. Rather than totally disgusting everyone, the most I will say is that I was concerned enough last night that I nearly asked Jason to take me to the hospital but remained calm and patient enough to find the reassurance to wait until the morning to see the doctor. After an exam and ultrasound they found that I'm still bleeding pretty steadily from surgery, which nine days later should not be happening. The doctor fears that I could now be suffering from an infection but that it's possible that tissue is left over within me from the pregnancy and the body's way of coping with that often includes increased bleeding. After returning home from the doctor I began to run a low grade fever and obviously just a little nervous, still.
The doctor says that in some instances infections happen and as a precaution they've put me on antibiotics for the next ten days and did some blood work today. The doctor warned me that in very rare cases if the body isn't able to naturally recover and rid itself of the tissue from the pregnancy that they may have to do a second D&C. Needless to say, that frightens me. I am also on medication that is suppose to help stop the bleeding, so we'll just have to keep our fingers crossed that it works and that the side effects aren't too worrisome as the doctor warned. Right now the doctor says its still too early to tell how my body will adjust but that we'll just have to pray for the best. He was very optimistic that my body may be strong enough to bounce back from this on its own but that only time would tell. I have to return for a follow up Friday morning and hopefully I'll know more then.
So just when I thought I was getting past the worst, more concerns and more bad luck arises. I admit the last two weeks I've begun to feel as though I've got a curse of bad luck between the kids being sick, the miscarriage, the roof leaking, getting a cold, I could go on…but it's pretty pathetic to sit here and feel sorry for myself. So I'll try to do what the doctor says and "take it easy" for the next few days. Though I'm sure in between the blah feeling moments I will be keeping myself as busy as I can knowing it helps me get through tough times like these.
50 LIFE LESSONS
And rather than sitting here soaking in self pity, I prefer to try to remain optimistic and I thought I'd share a tid bit of inspiration that I ran across this past weekend. Over the last year I've been quite inspired by photographer, Deb Schwedhelm, who much like me enjoys photography and writing. It had been a while since I had visited her blog so I decided to return to find myself very inspired by so many of the things she's done through her blog. One of the most inspiring things I read was when she shared the "50 Life Lessons" written by Regina Brett. During times when my mind is filled with so many worries and frustrations I found these "lessons" to be very inspiring. Now if I could just follow all these a little more often.
1. Life isn't fair, but it's still good.

2. When in doubt, just take the next small step.

3. Life is too short to waste time hating anyone.

4. Don't take yourself so seriously. No one else does.

5. Pay off your credit cards every month.

6. You don't have to win every argument. Agree to disagree.

7. Cry with someone. It's more healing than crying alone.

8. It's OK to get angry with God. He can take it.

9. Save for retirement starting with your first paycheck.

10. When it comes to chocolate, resistance is futile.

11. Make peace with your past so it won't screw up the present.

12. It's OK to let your children see you cry.

13. Don't compare your life to others'. You have no idea what their journey is all about.

14. If a relationship has to be a secret, you shouldn't be in it.

15. Everything can change in the blink of an eye. But don't worry; God never blinks.

16. Life is too short for long pity parties. Get busy living, or get busy dying.

17. You can get through anything if you stay put in today.

18. A writer writes. If you want to be a writer, write.

19. It's never too late to have a happy childhood. But the second one is up to you and no one else.

20. When it comes to going after what you love in life, don't take no for an answer.

21. Burn the candles, use the nice sheets, wear the fancy lingerie. Don't save it for a special occasion. Today is special.

22. Overprepare, then go with the flow.

23. Be eccentric now. Don't wait for old age to wear purple.

24. The most important sex organ is the brain.

25. No one is in charge of your happiness except you.

26. Frame every so-called disaster with these words: "In five years, will this matter?"

27. Always choose life.

28. Forgive everyone everything.

29. What other people think of you is none of your business.

30. Time heals almost everything. Give time time.

31. However good or bad a situation is, it will change.

32. Your job won't take care of you when you are sick. Your friends will. Stay in touch.

33. Believe in miracles.

34. God loves you because of who God is, not because of anything you did or didn't do.

35. Whatever doesn't kill you really does make you stronger.

36. Growing old beats the alternative – dying young.

37. Your children get only one childhood. Make it memorable.

38. Read the Psalms. They cover every human emotion.

39. Get outside every day. Miracles are waiting everywhere.

40. If we all threw our problems in a pile and saw everyone else's, we'd grab ours back.

41. Don't audit life. Show up and make the most of it now.

42. Get rid of anything that isn't useful, beautiful or joyful.

43. All that truly matters in the end is that you loved.

44. Envy is a waste of time. You already have all you need.

45. The best is yet to come.

46. No matter how you feel, get up, dress up and show up.

47. Take a deep breath. It calms the mind.

48. If you don't ask, you don't get.

49. Yield.

50. Life isn't tied with a bow, but it's still a gift.
So I suppose now is when i take a deep breath and say my prayers that this stint of bad luck is nearing an end.