"Only when we are no longer afraid do we begin to live." – Dorothy Thompson
It's been nearly a month and a half since I photographed my last newborn. Since that last photoshoot, the one and only newborn photoshoot I did while pregnant with the little one I miscarried, I admit I was so anxious and excited to know just how many little ones I am expected to photograph this fall. Beginning this October I am anticipating to photograph about ten little ones between now and the holidays, that's one-third of the number of have photographed in two years! I admit I have been quite fearful of my first photoshoot and how I would be emotionally after miscarrying. Today I confronted that fear, and was reminded of why I can't back down from this great gift I have been blessed with, despite how tough this loss has been and how challenging it will likely be to see others who are pregnant or having little ones. It becomes a reminder of all the challenges I've faced these last few weeks, but after today I was reminded that I can't allow the recent events to keep me from following all the passion I have had for newborn photography over the last two years.
Today I met with little Miss Claire. I use the word "little" lightly, this precious little girl was born weighing 8lbs 11oz – but she was still as adorable and curly as all other newborns I've photographed. If I've done my math correctly, Claire is the 30th newborn I've photographed since January 2008. Claire is the youngest newborn I've gotten to photograph other than my own, just 4 days old. Rachel & Angel thanks so much for taking the time to come see me so soon for photos – you've been blessed with a beautiful little girl! Hope you all enjoy the photos.
I could tell from the moment we began the session that Claire would be the perfect little model.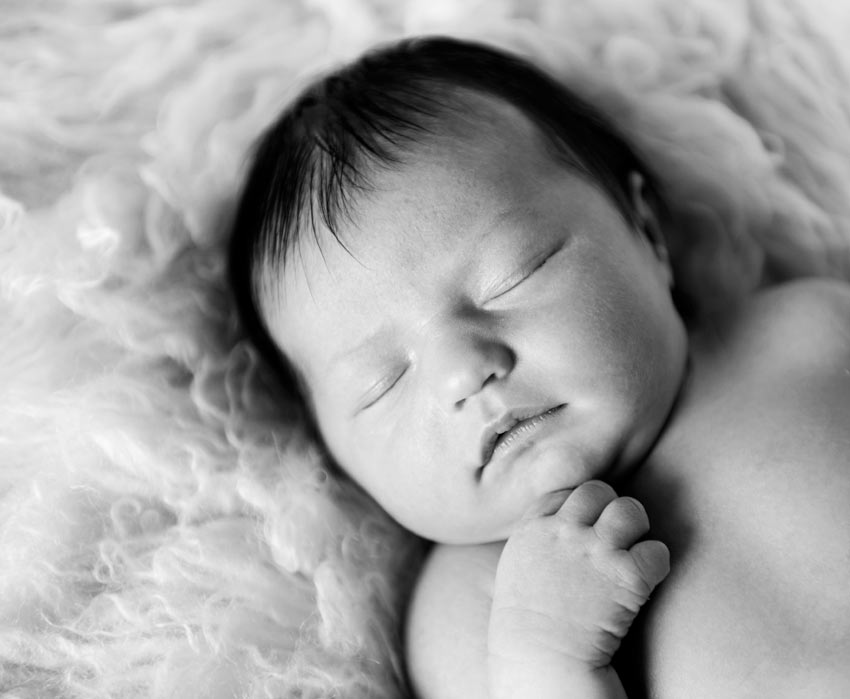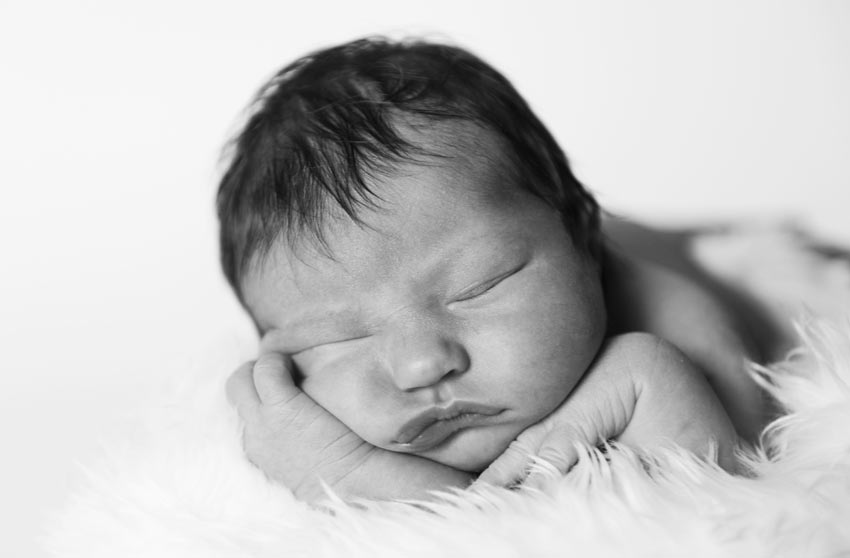 Today I got to try out a new trench bowl for the first time. Apparently she enjoyed it too, she smiled for us and some of my favorite photos we captured of her resting so comfortably in this bowl.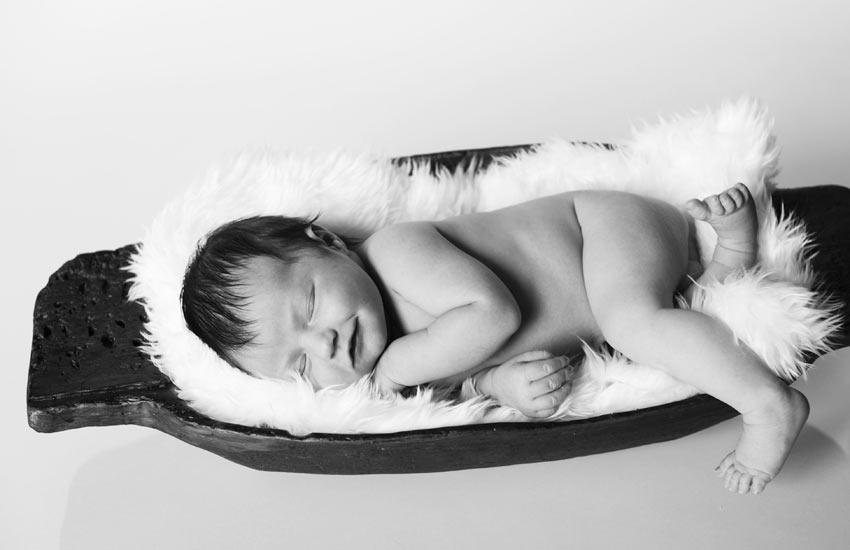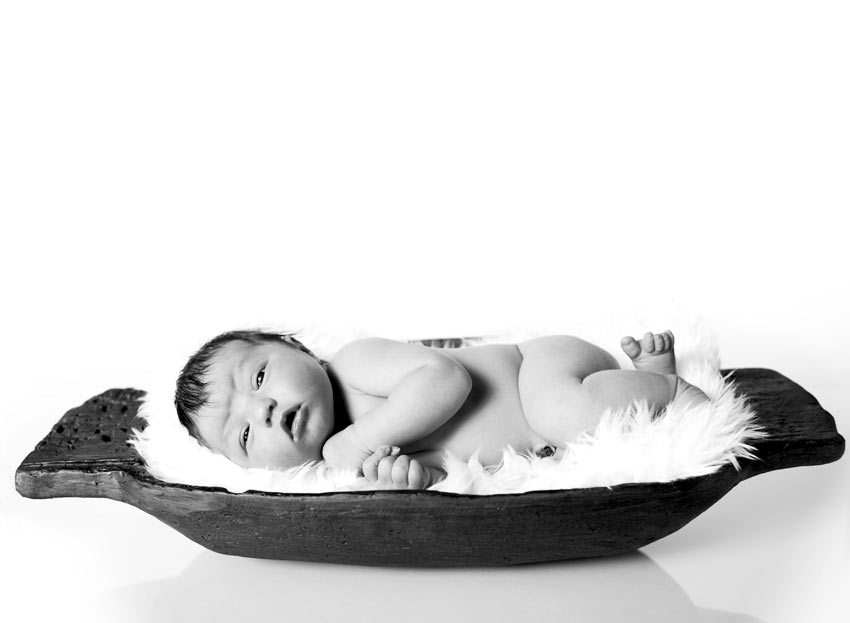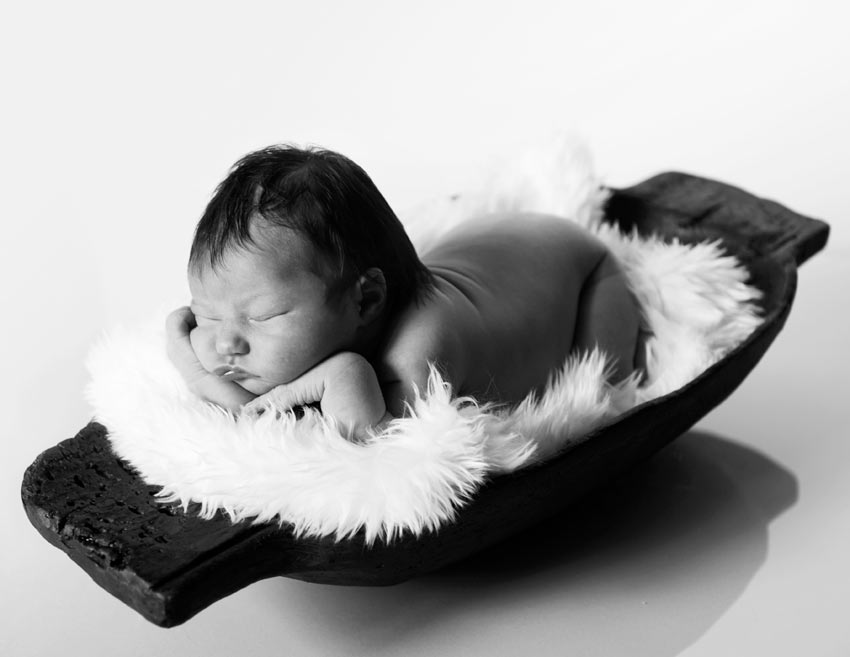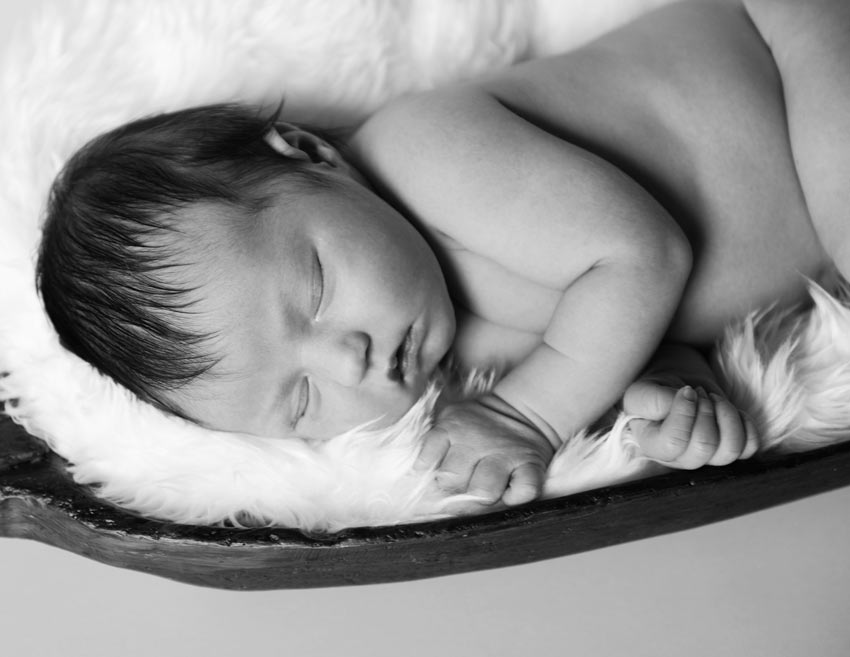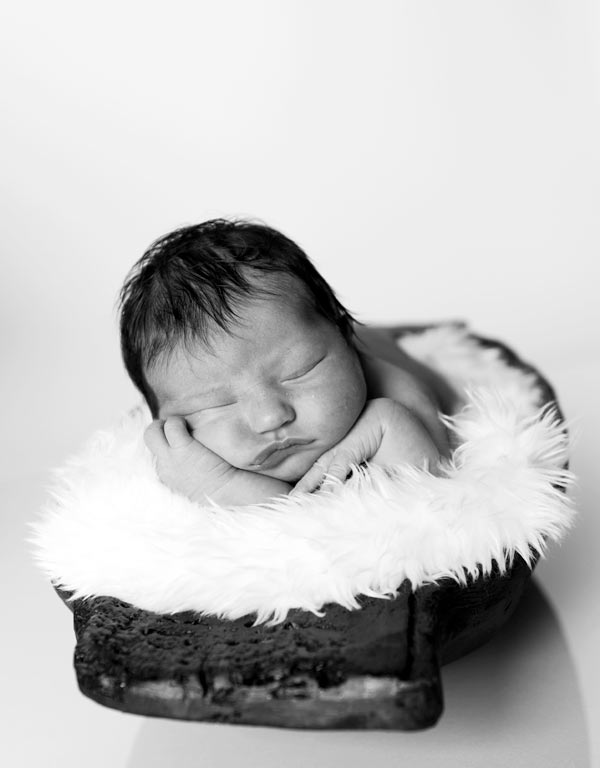 Though Claire was very cooperative she definitely let us know when she wasn't happy. I don't blame her for crying when we put her in this tough pose.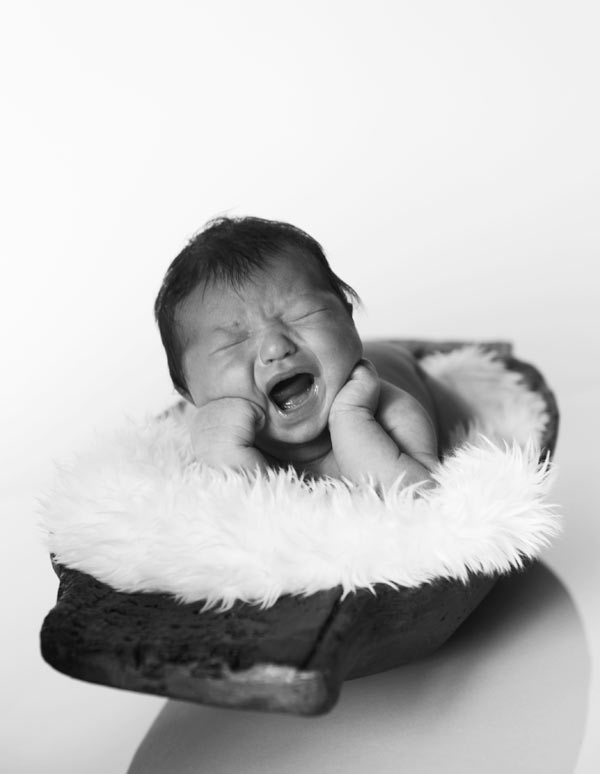 I enjoy newborn photography so much, even the moments when they are fussy are exciting for me to capture. I enjoy capturing the true moments parents are able to relate to equally as much as the adorable posed photos.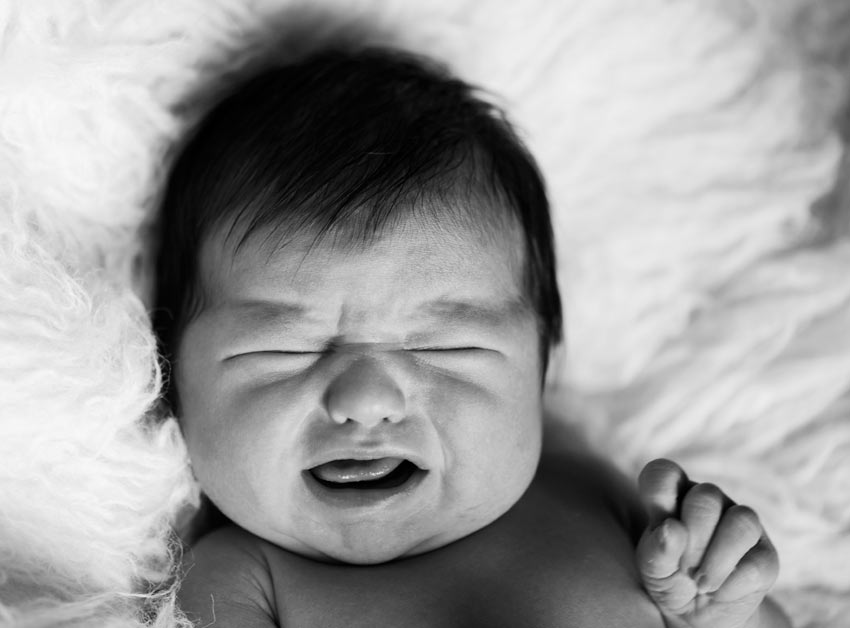 I enjoyed seeing a few smiles today.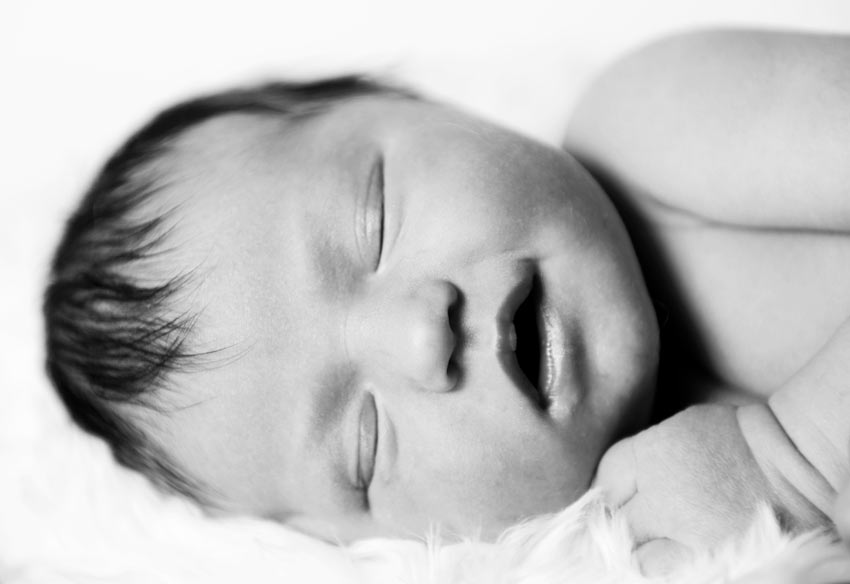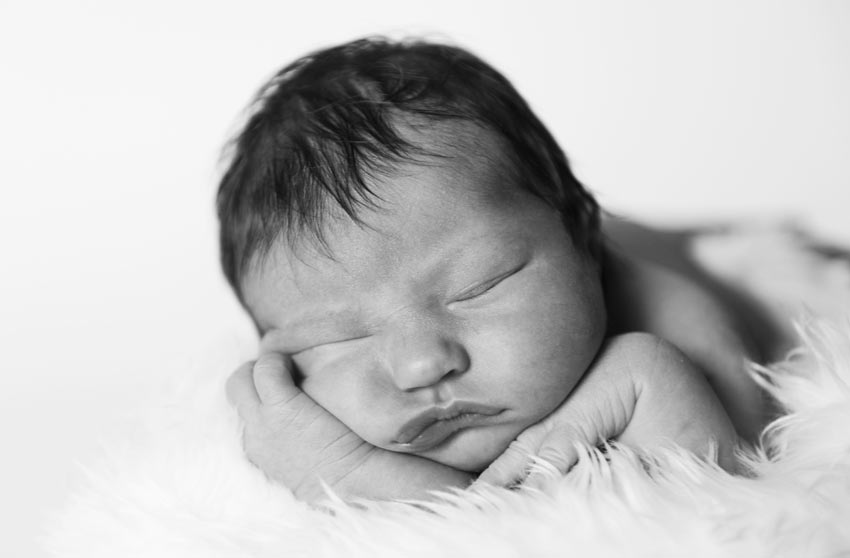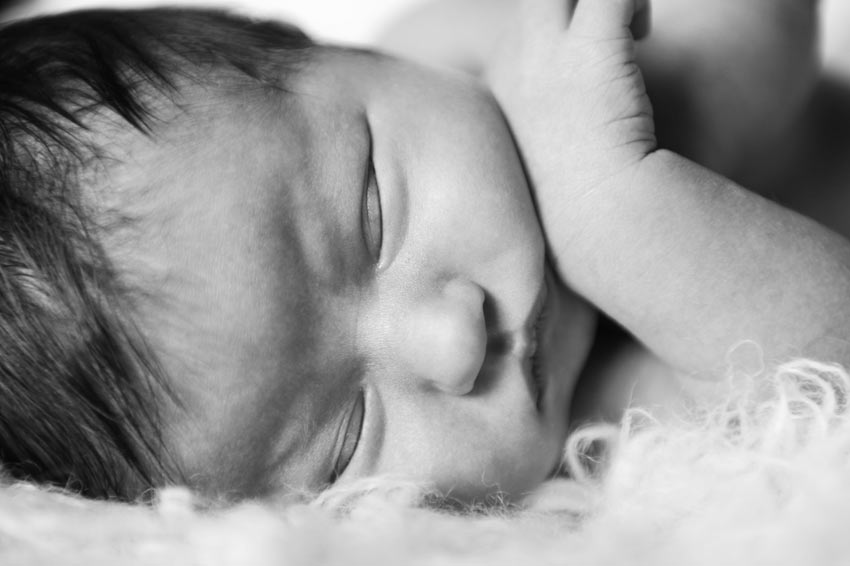 She opened her eyes for us a few times. She seems to be such a curious little girl and she could definitely sense when her Momma was nearby. She was looking towards her mother when I took this photo.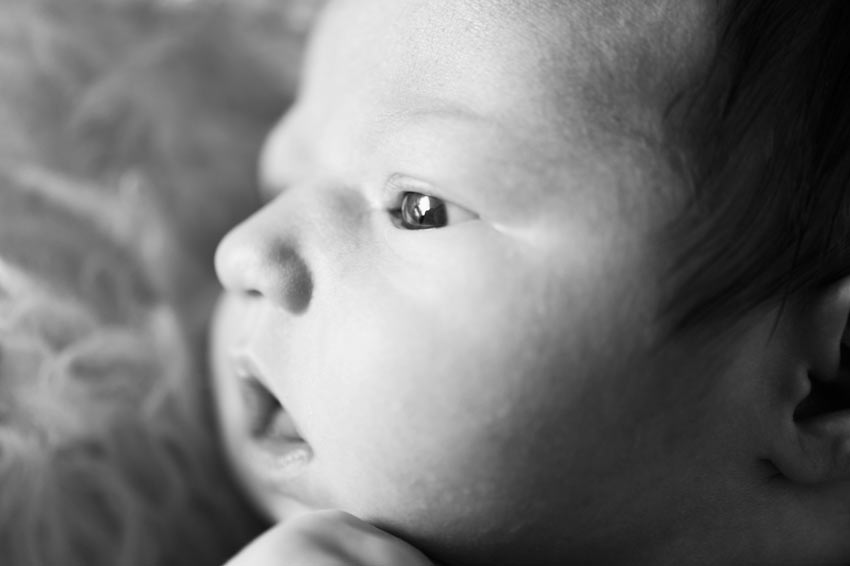 I enjoy spending time with Claire capturing the fine details of this precious little girl. Her cute little eyes, nose and even those little feet.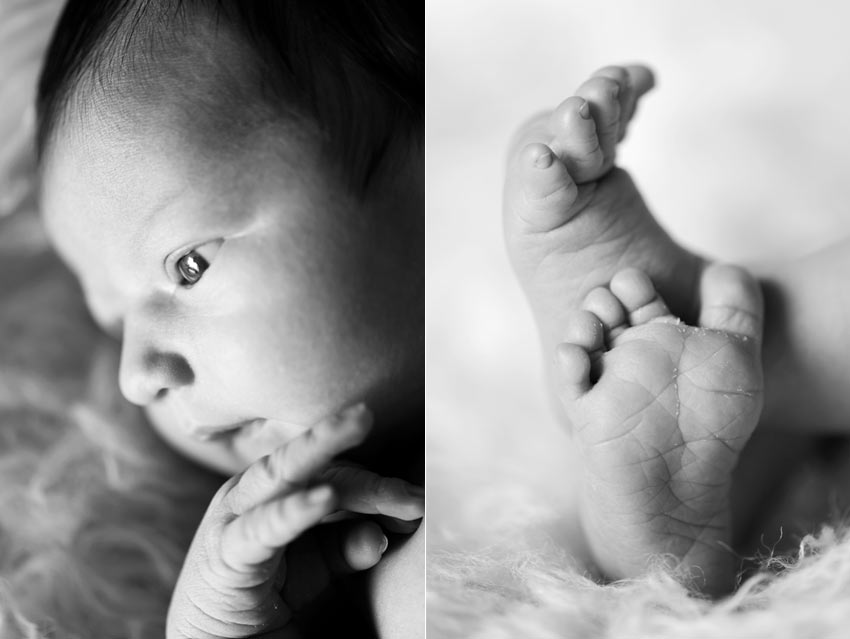 Out of all the photos I take, baby feet seem to be everyone's favorite. Her's were still quite curly. I enjoyed a slightly different perspective of her tiny little toes.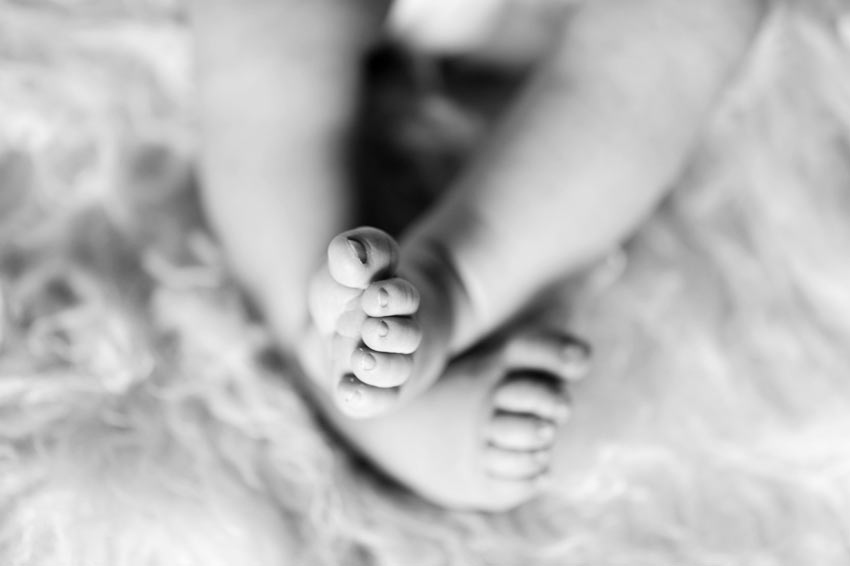 I captured just one photo of her in her Daddy's arms, where she was clearly very comfortable.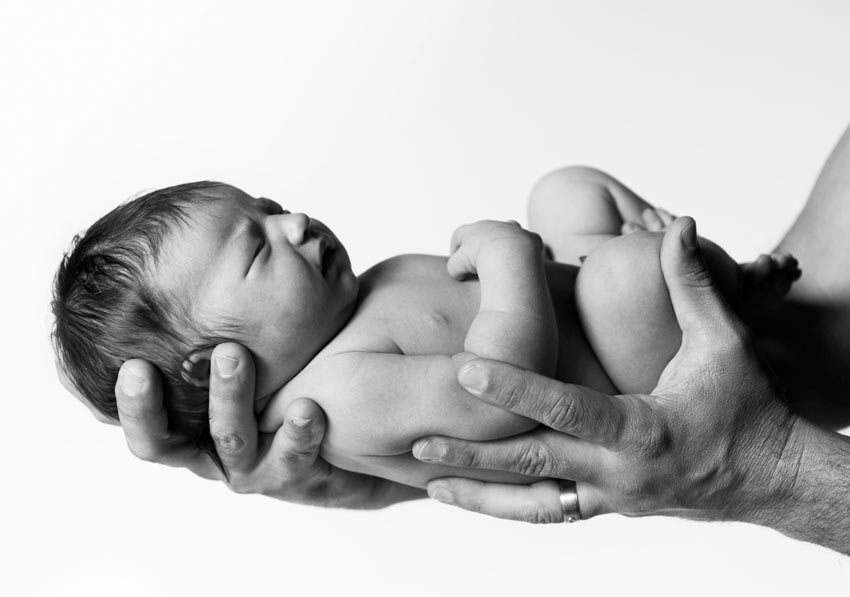 BEHIND THE SCENES & MY BIG THANKS
I try to remember to have someone help take a couple pictures behind the scenes to help you all get a glimpse of my experiences photographing the little ones. Thanks Rachel for snapping a few quick shots on my iPhone so I could share a couple photos with everyone. I admit I was a little nervous with how I'd do emotionally after the miscarriage, but despite having a few reminders I managed to see past all the tough moments of the last few weeks and was reminded of how much passion I still continue to have for newborn photography. Today I got to also try out my new beanbag and flokati rug during the photo, which I've been anxious to try for a few weeks.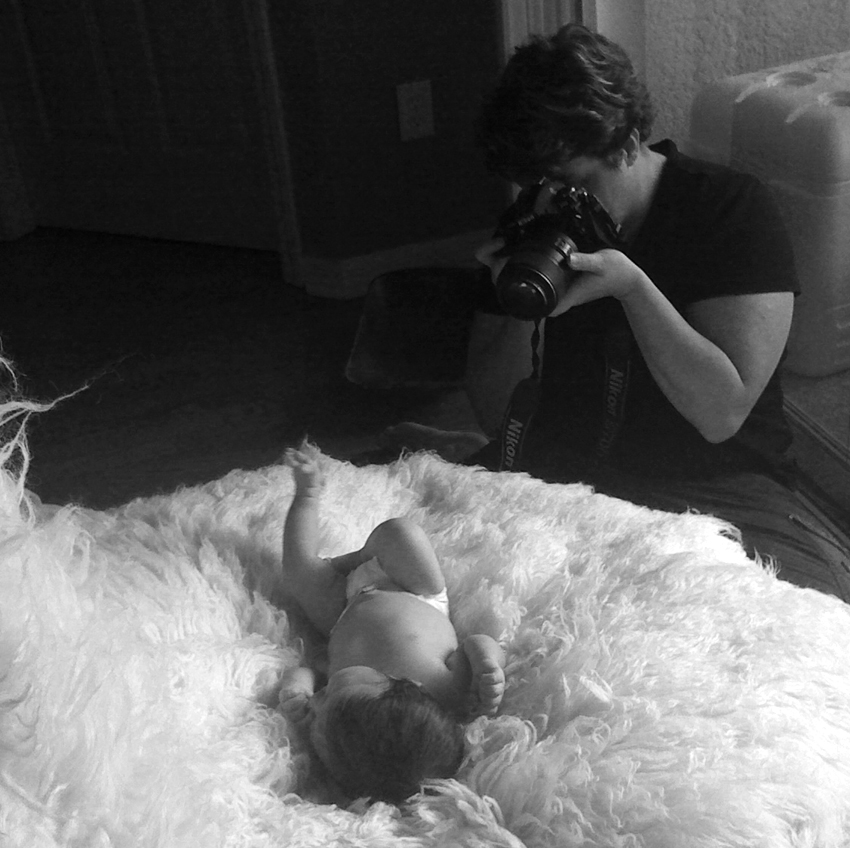 I must admit that I was thrilled to get to see Claire so soon, but at the same time I was very hesitant to agreeing after just being released from the hospital yesterday and still being on medical leave through the remainder of this next week. Prior to being admitted to the hospital and knowing how challenging the time might be when I'd finally get to photograph Claire I decided to contact one of my former students, Erin McLain, (who also has begun pursuing photography) for a little assistance. Because I knew I would be somewhat limited physically since surgery and my recovery from the recent hospital visit I asked Erin to assist me during the photoshoot. Today was the only day that worked for all three of us in our schedules so you all need not worry about me "working" too hard during this photoshoot. Erin was amazing at helping me get things set up and posing the baby (which is far more physical work than you all might realize). So Erin, thanks for all your help today – I'm doubtful that I would have been up to committing so soon after all that has happened recently without your assistance. You did an amazing job helping me pose Claire and together we were able to capture some amazing photos. I can't wait to see your photos from today. Claire definitely had to have felt like a little superstar with both Erin and I photographing her today.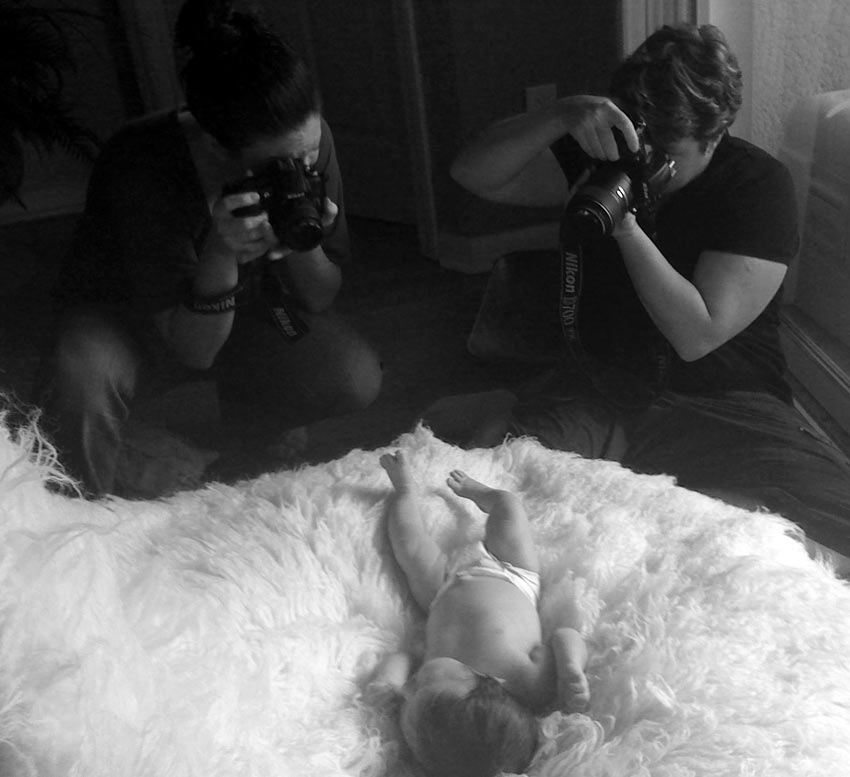 I hope you all enjoy my first newborn photoshoot back. This is expected to be one of many to come for the remainder of 2009! If you haven't had a chance to check out my new web site, I hope you have a few minutes to take a peak! For all you facebook users, if you haven't joined my fan page go check it out! For those of you interested in newborn or family portraits before the holidays, be sure to contact me now, rather than later, because I have a limited schedule. If you wait too long I'll likely be fully committed through the holidays. If you're interested just fill out the contact page on my blog or web site and I'll get back to you with more information.