Never in my life have a been more anxious for the month of October to end. Typically October is one of our most favorite months of the year because it's filled with birthdays, our anniversary and Halloween. So the month of October is finally coming to a close, and thankfully on a good note.
BACK AT CREALDE
We began the morning with Hope beginning another class at Crealde. She just began a story telling through cartooning course where the kids learn more about character development and illustration as well as concepts important in storytelling for things such as cartoons or comic books. It was her first class at the Heritage Center and she seemed to really enjoy it. It's the most enthusiastic I've ever seen her after picking her up on a first day of class. She was anxious to show me the halloween spirited character she drew. The kids got to make the illustration in a way that it would seem as though the eyes would follow you no matter where you viewed it. So she was very excited to show me how spooky her drawing was.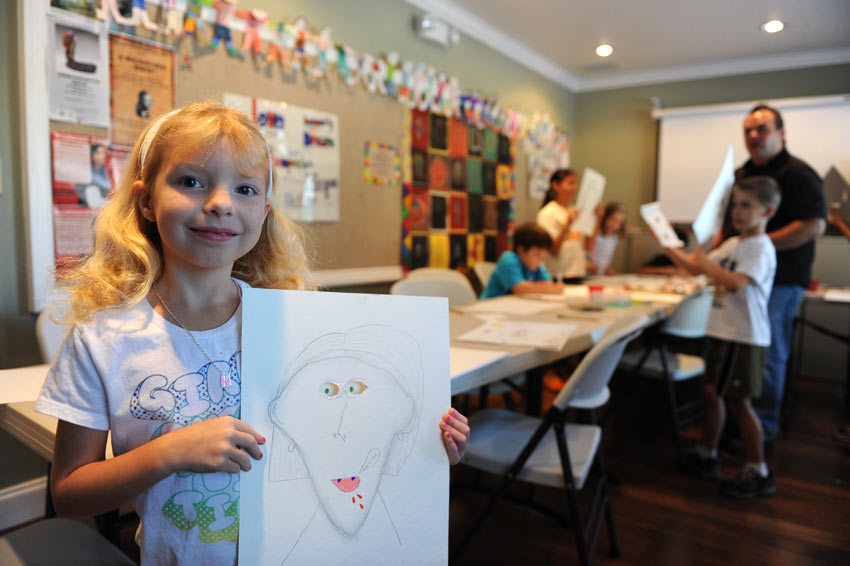 THE AFTERNOON WITH RAVEN
Erik & Amanda asked for a bit of help with my niece Raven this afternoon so we stopped by to pick her up and the kids and I enjoyed babysitting. Of course I couldn't go the afternoon without taking just a few (okay a lot) of photos. Below are just a couple of my favorites. As you can see in these photos Raven's personality is beginning to shine through more and more every day. At nearly five months old she's already becoming a pro at making a silly face for my camera!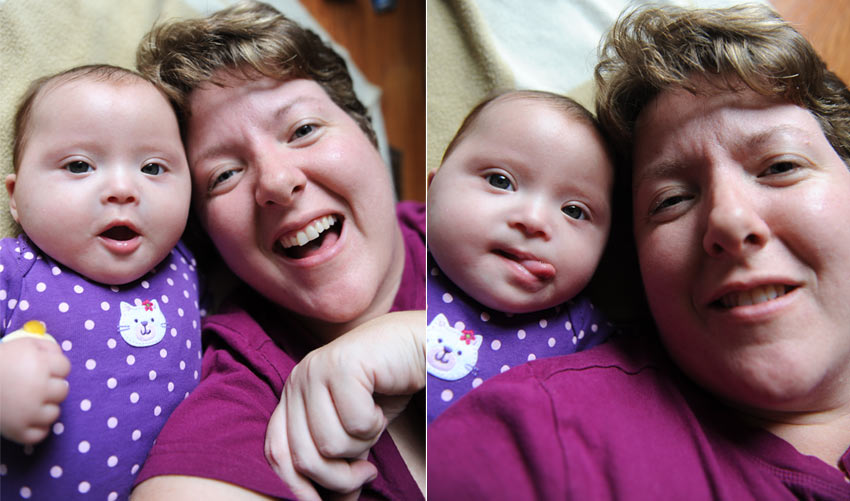 I really enjoyed seeing the kids together today. Jaylen was cute on the ride home. As Raven cried today he would make his "shhhh" motion. He was also attempting to give her a pacifier a time or two. He and Hope had fun trying to entertain her with toys. Hope of course was very eager to hold her, feed her and even change her diaper. She insisted on changing her diaper today, so I allowed her and she did a fine job at it! She asked me today how much longer she'd have to wait before she could babysit. I told her maybe when she's thirteen and she did the math and realized that's over five years away and she was sure to tell me that babysitting wasn't too much work for an eight year old. Thankfully she understood that for now she'll just have to continue to be a big helper rather than a baby sitter.
Of course I snuck a few photos of the kids together.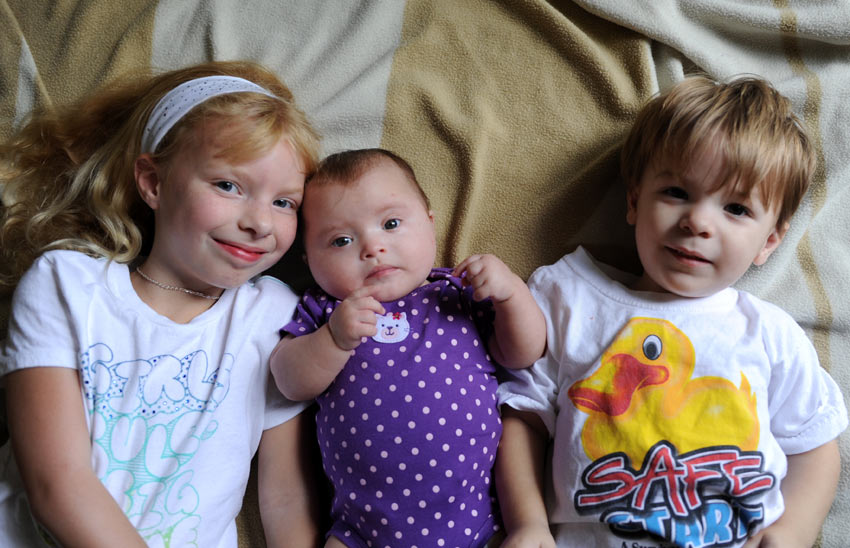 Two of my favorites of the three kids were taken on my iPhone. Yes, as you can see Raven is becoming very active. It won't be long and her and the kids will be wrestling and running around the house together.

HALLOWEEN 2009
The afternoon passed quickly and I found myself scrambling to get the kids ready for Halloween. We decided to try out Jaylen's panda costume again to see how he'd tolerate it. After acting silly with the panda head piece he finally showed interest in wearing it and was actually quite cute.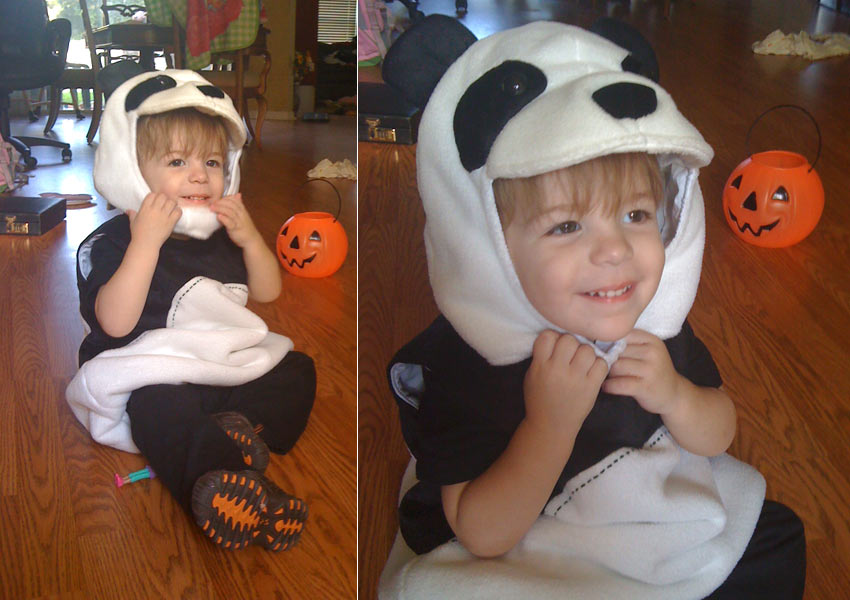 As much as we liked the panda costume, sadly he never wore it again the rest of the night. By the time we began trick or treating with the kids he had fallen asleep so half the evening this was more like what he looked like, sound asleep in our wagon.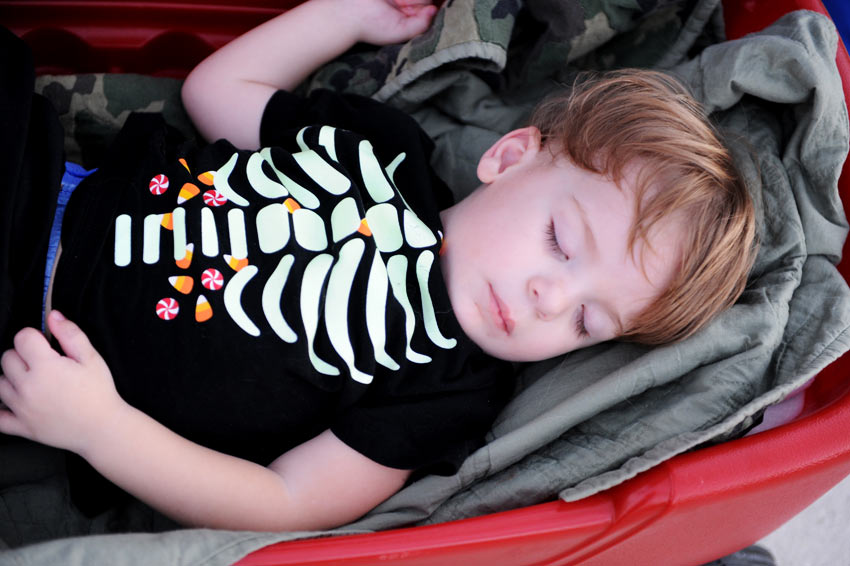 So perhaps he might still fit into the costume to be a panda next year. If not, that costume will definitely be one we keep for years to come. Who knows, perhaps someday there might be another little panda that'll join our family in the years to come.
Hope decided this year that she'd dress up as a punk skull rocker. She definitely looked super cool with a tattoo and all.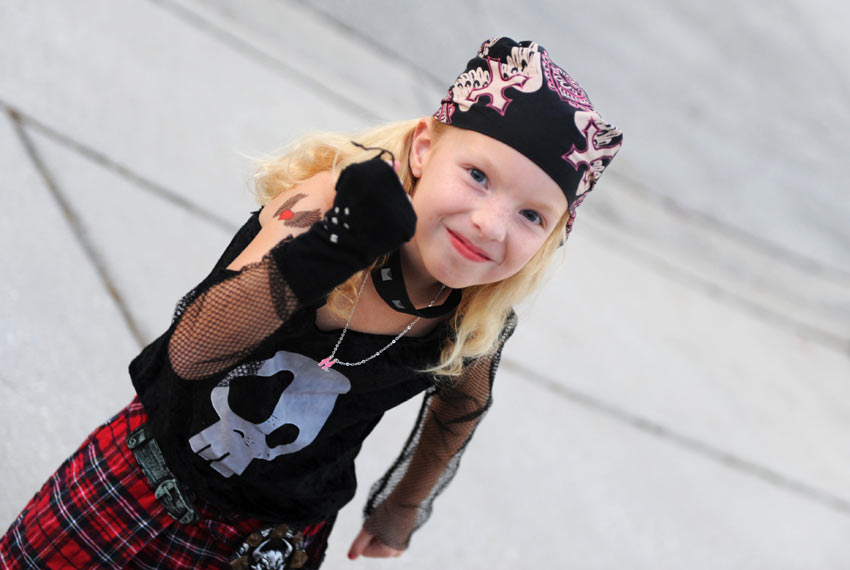 This was the first year Erik & Amanda joined us trick or treating. It was nice to have them and Raven tag along for a bit this evening. Much like her cousin, Raven was also a skeleton, joined by her parents who were ideal hippies. One thing's for sure, I think we all agree that Erik could have totally lived in the 70s after seeing him dress the part!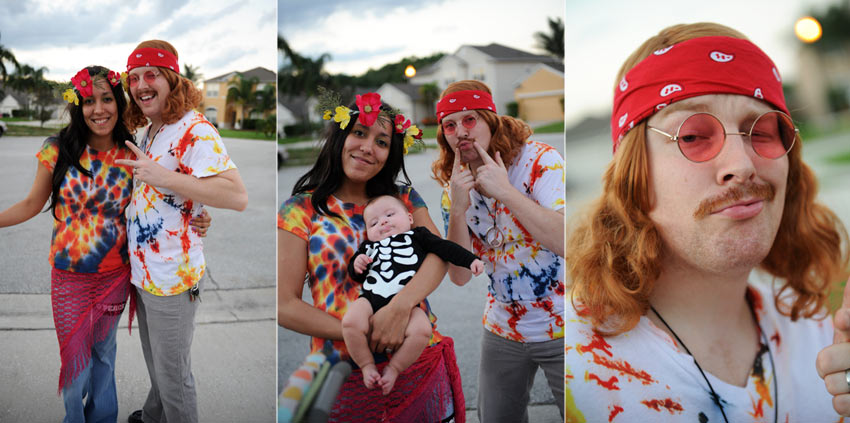 For the 4th year in a row, we joined my friend Sasha's family to go trick or treating. It's become almost like a tradition going around the neighborhood trick or treating with the kids together. To be honest, it's tough to think of Halloween any other way than with all the kids together.  The big kids were very proud of their costumes!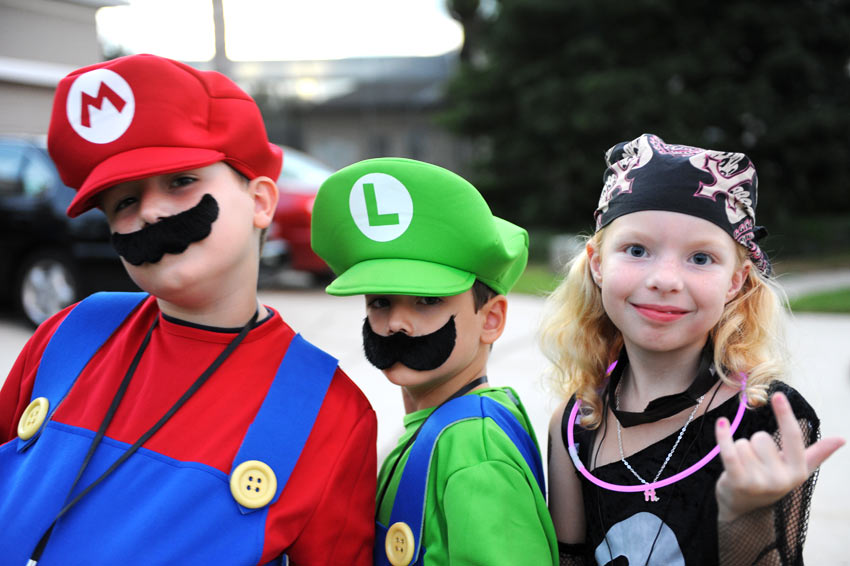 As we waited for the sun to set I found myself admiring my baby girl who is now nearly eight. I remember when she was a baby wondering how long it'd be before she really had lots of fun during Halloween. The last few years have been great seeing how enthusiastic she is to dress up and go out trick or treating. This was definitely a very memorable Halloween with my little girl who's continuing to grow up so fast.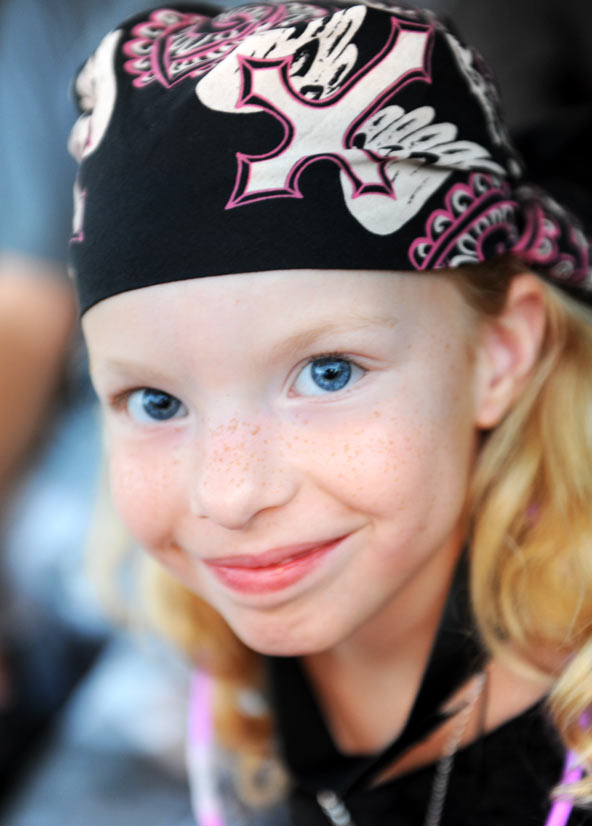 So here we are, thankful for some great memories on this final day of October. But yes, we're still very happy to say goodbye to this month that has brought so many memories that we're anxious to move past. Here's to hoping for a bit better luck in November and the months to come.
Hope you all had a Happy Halloween!