"Kind words can be short & easy to speak but their echoes are truly endless." ~Mother Teresa
Since before Chance was born so many people have helped us find hope and have helped us dream of our son's great future. No words can really explain how hard it is to accept the day you learn your child may be born with such significant challenges that his life may always require support and to learn of all the things that are considered "wrong". Over the past four years I've learned that though this news is tough – it is an amazing reward to raise a child with spina bifida. Yet still today there are families being told to give up on their child's life – in fact, in a recent survey I did in central Florida nearly 50% informed me that they were told by medical professionals their child's life with spina bifida would be too hard to care for or that they wouldn't have the quality of life worth caring for. The world doesn't need more doctors telling us only everything that is wrong with our children – but instead ones that help us dream.
I've had so many request I share Chance's story and pictures with our own doctors to make sure they know his life is so much more than the diagnosis. However, our doctors, were the ones who brought us so much hope from the moments we learned that he might be born with spina bifida our fears were calmed and we were reassured. We were connected with families who were affected by spina bifida and they've been a tremendous blessing ever since. In fact my own ob/gyn doctor is among the most influential of all of our friends & family who have helped me dream.
You see the past four years, since even before Chance was born I've been fearing so much and trying so hard to dream. But it's hard. I have accepted reality – and I know that there is no cure for spina bifida. Chance is doing amazing right now but there are so many things in his life that will never go away and will always require care. In his first year he had went through so many medical moments and surgeries that I honestly was so frightened for what the years ahead would be like. I still recall being in the hospital as Chance had just went through is 6th, 7th and 8th surgery within a matter of three days and writing my doctor with my worries, not just for Chance – but for myself. After having Chance I didn't have the easiest recovery and had continued abdominal pain that lead to me undergoing surgery when he was about six months old due to an infection that was lingering from the c-section surgery I had with him. At the time I was so much more concerned with just trying to keep his shunt working and tried not to think too far forward because I didn't want to become emotionally overwhelmed by milestones he wasn't meeting. In the moments before I was put under anesthesia for surgery I still recall feeling shaken and cold and just wishing it was over and looking up to my doctor who helped keep me calm in those moments and telling me to dream of great things – like my baby boy walking. "Dream of Chance walking on the beach," she said. Some kids born with spina bifida do walk, but many do not – so since before he was born it was hard not to fear whether or not he'd ever walk. Never once did my doctor question if he would walk – instead she helped me dream that he would knowing surely dreams give us something to look forward to. It was a thought that has stuck in my head and has echoed in this head of mine for the past 3 1/2 years. Yes, as I've heard so many other families are told negative things about spina bifida by their doctors – mine helped me dream. Never once questioning his disability but instead reassuring me every step of the way.
Over the past four years as I've been on this journey photographing families affected by spina bifida I've dreamed of Chance on the beach with his friends – praying he is forever reminded that he (and we) are not alone on this journey. Two years ago I joined Chance's friends, Grayson & Gabriel, on the beach to capture this moment. I recall feeling so driven to take a beach shot in 2013 and recall going to this session feeling a mix of uplifted and heartbroken, because as his friends were just beginning to walk independently, Chance could only take steps if he had a klunky walker that wasn't meant for the beach. Instead his friends joined him sitting on the beach to capture this adorable moment because Chance couldn't stand or walk without support. Gabriel & Grayson were the two babies we first met after Chance was born and no matter how many other spina bifida families we meet in the years ahead these two will always hold a special place in our heart.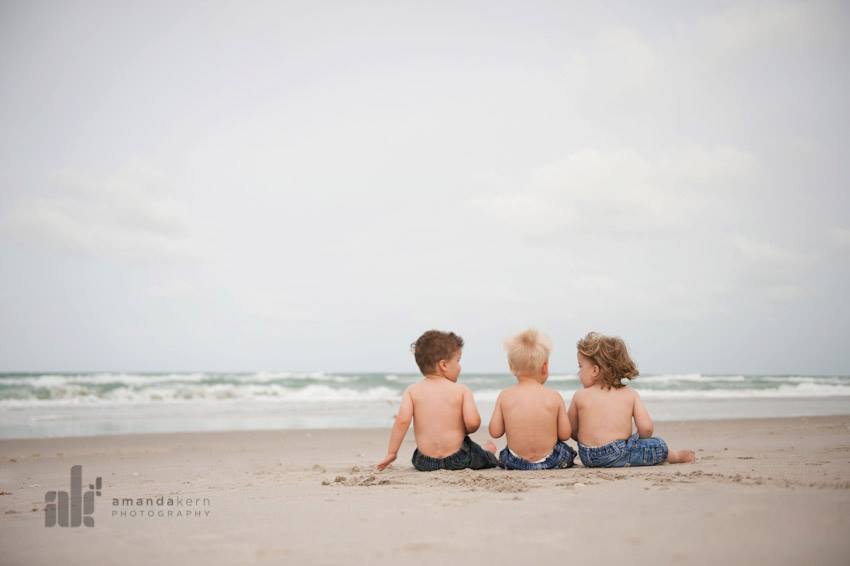 Fast forward to this spring and Chance is getting stronger – it's taken over a year of hard work with learning to use crutches and he finally has mastered the ability to take steps with them. We all agreed to meet up again at the beach with the hopes to capture this moment that has been in my head for 3 1/2 years. We took a series of shots, including this one: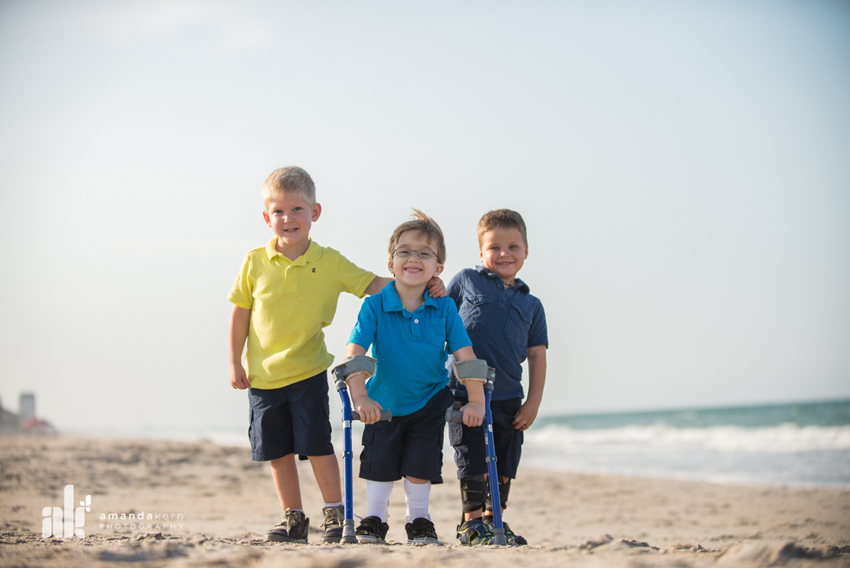 Now that the kids are mobile – they were on the go the moment we said they could walk for photos. I admired my little guy – his friends are able to walk without devices and only one uses braces but walking on sand is really tough, even more so for a child born with spina bifida who has mobility challenges. Chance used those crutches to his advantage and took off ahead of his friends.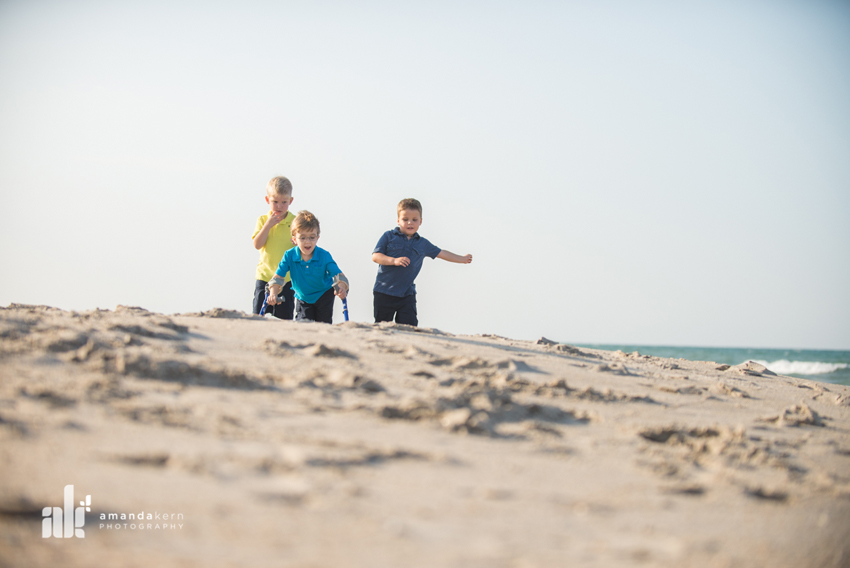 We captured so many precious moments, even the ones when they were racing and Chance's legs gave out and he fell.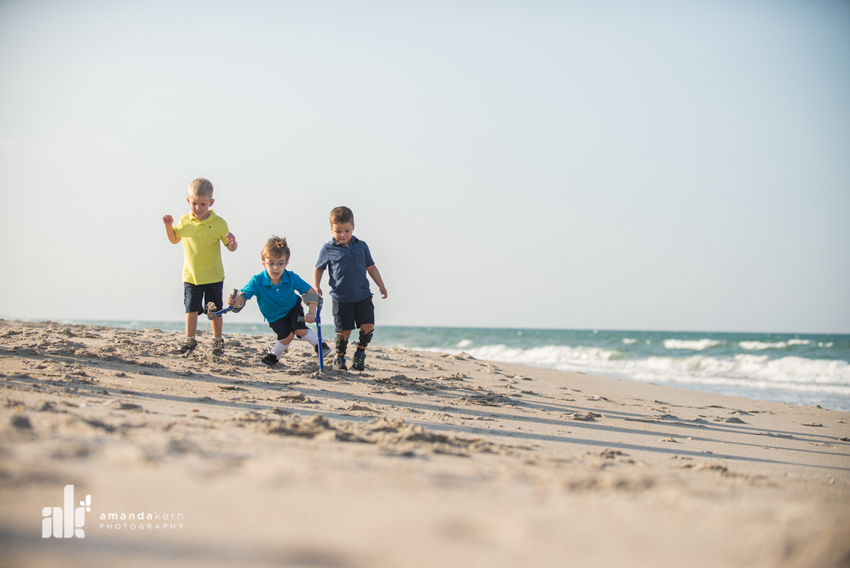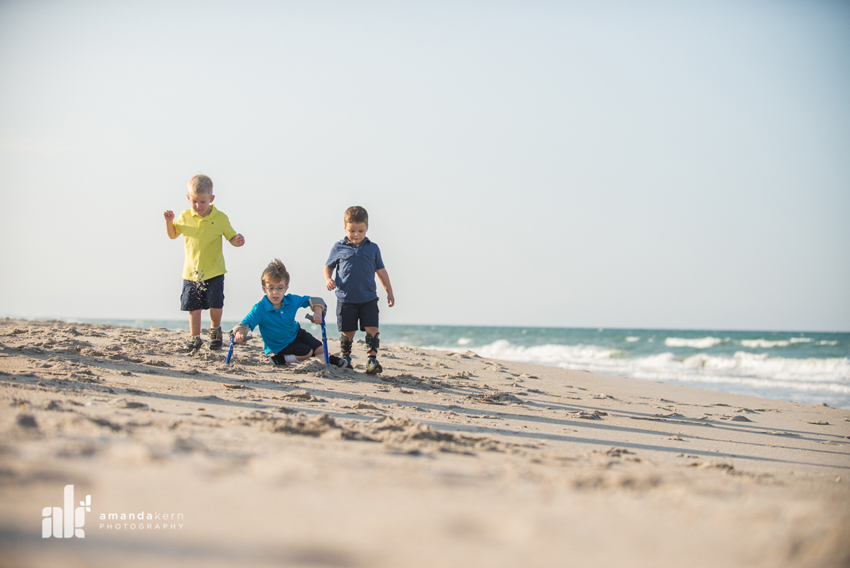 The echoes in my head that have left me dreaming of my son walking on the beach…are now reality and no longer just a dream. The past four years have seemed so long as I've waited for Chance to progress with his mobility – to be honest, wishing he would take off walking independently like his friends. At times it felt like these moments were never going to happen. But they did. Words really can't adequately describe how happy my heart was to capture these moments.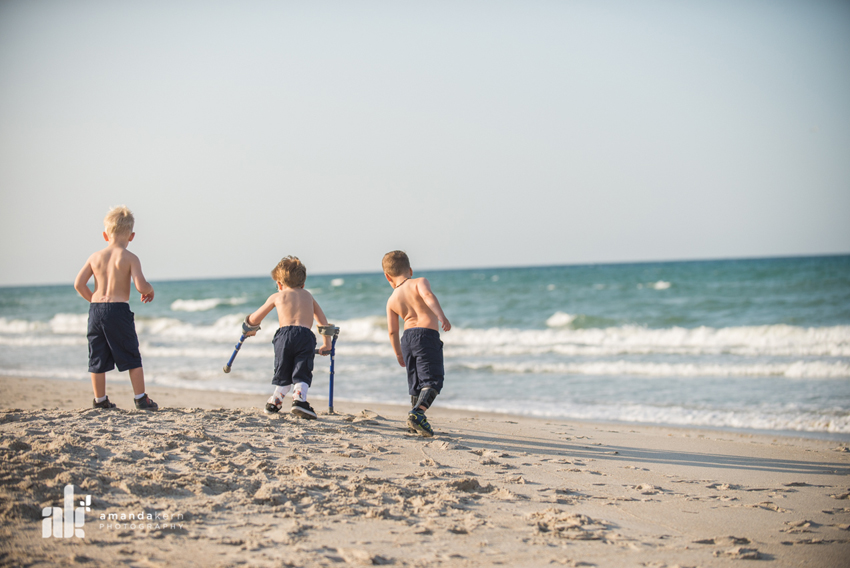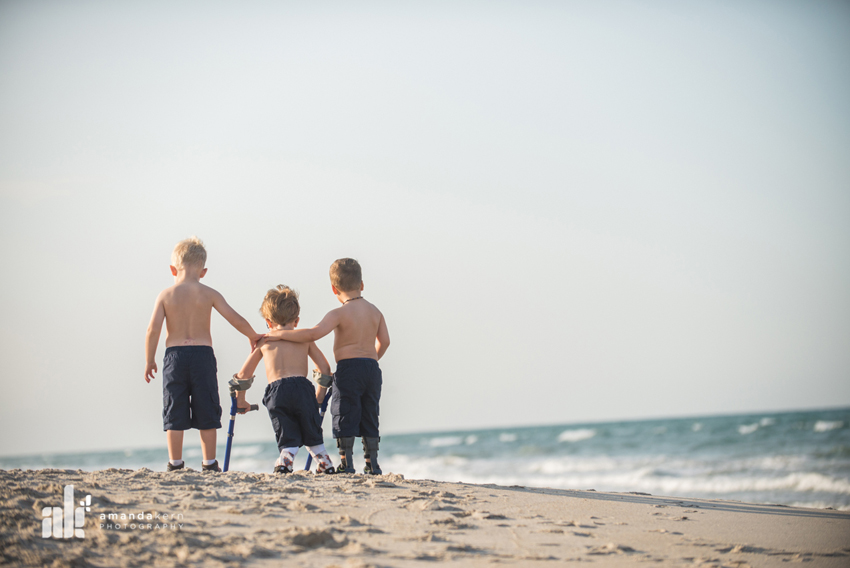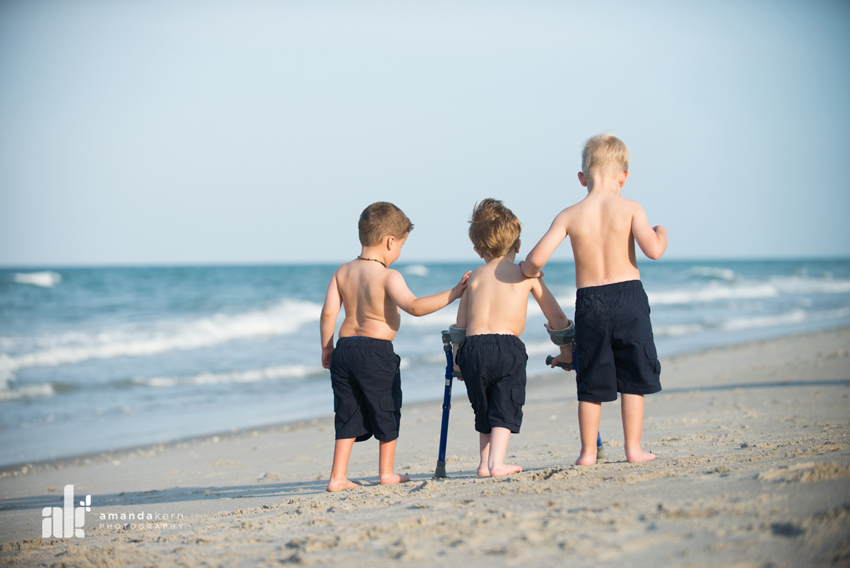 Though Chance is now walking with crutches he will likely always need braces to help support his feet. Only time will tell just how stable his legs and feet will be. We've accepted the reality of spina bifida and that he may always need some assistance with walking and though it's been hard to accept we are learning how to help him continue to live a great life and do all of the things any other child may experience.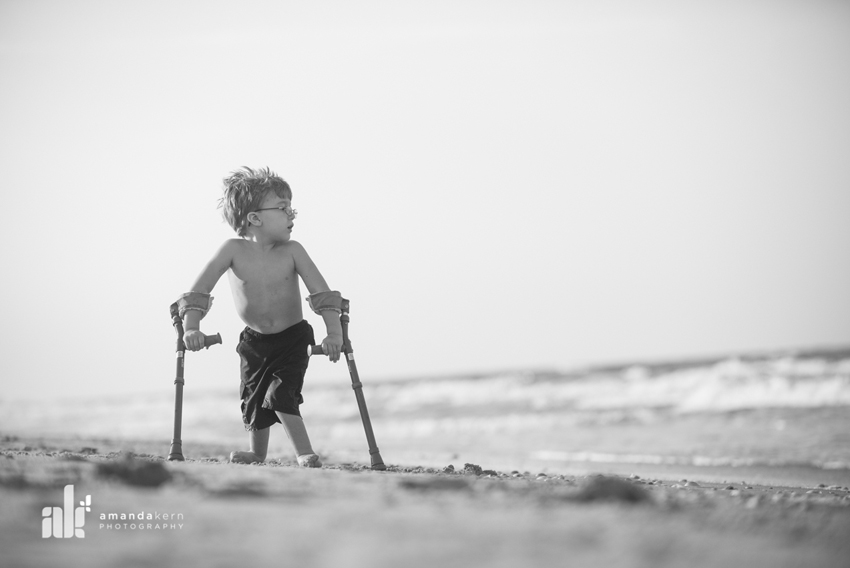 If you are reading this and happen to have a child with spina bifida and are feeling discouraged about the milestones your child may not be reaching – I pray this brings you hope and helps you dream too. As hard as it is to accept when our kids don't meet milestones or are experiencing delays – it's so worth the wait because we've learned to appreciate these moments so much more once they do happen.
To my amazing doctor – thank you for always helping me dream and bringing me reassurance through so many of the challenging moments that have left me feeling weary since before our baby boy was ever born. I now dream for a world where there are more doctors like you – to give families the hope needed to realize they can dream of the great things their child can achieve despite living a life with spina bifida.