I know many of you are waiting to hear the updates on Chance after all the news we've shared recently…but I can't help but pause and instead start by sharing a photo of all three of our babies. This week marked the start of a new school year for the kids. Hope began middle school, Jaylen started kindergarten, and Chance spent most of his days missing his brother and sister. We're still getting use to the new routine, but so far things are going well. The kids seem really excited about school this year and though Chance misses them the moment they leave…he is incredibly cute and so darn excited the moment they arrive home. Yes, the start of the school year just reminds me once again just how fast these kids are growing!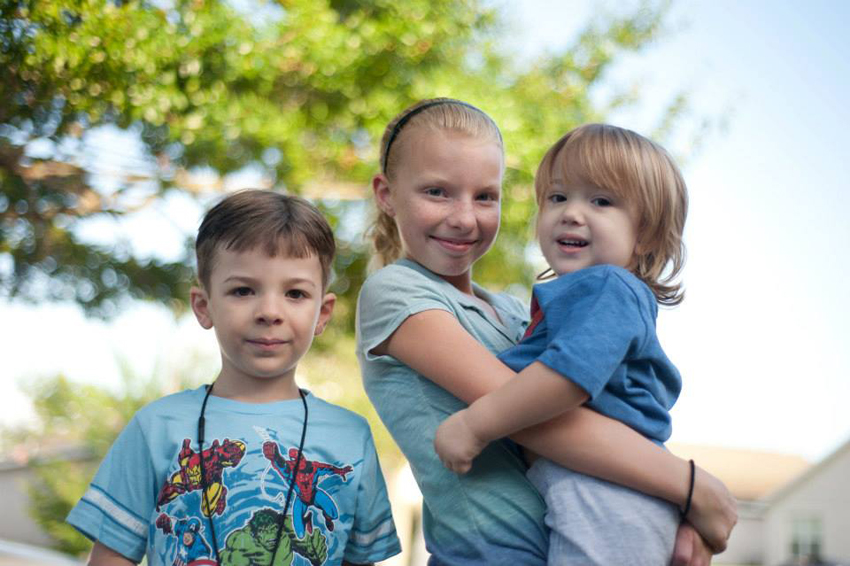 I've been feeling a bit under the weather myself part of this week and haven't taken too many photos of the kids since the day they started school, aside from the silly iPhone moments in between finding a way to rest and preparing for a new semester…surely his smile helps me share his latest update.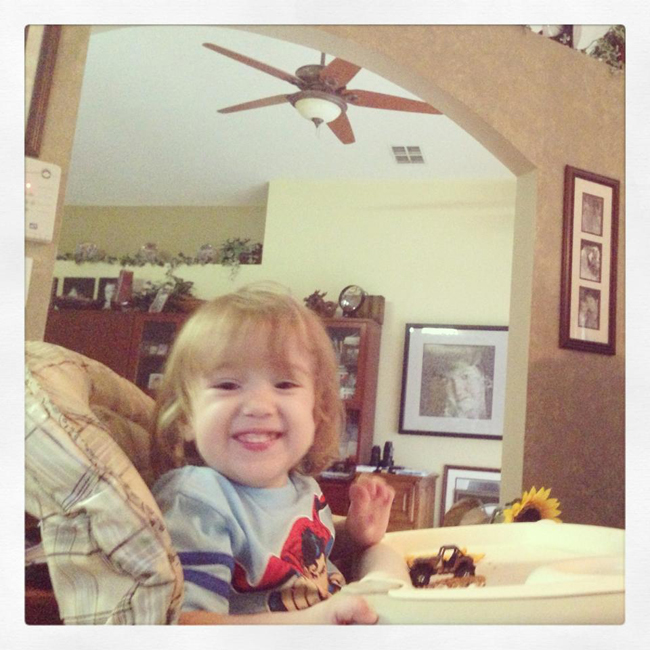 He's in good spirits. We anticipate the next two weeks will be busy for us. As I begin teaching a new semester, on August 29th he'll undergo a 24 EEG test. We've been told not to worry, as of right now, the hopes are to just monitor his EEG activity to see if he is having any seizures after his sleep study indicated a possible seizure activity and his aqua therapist had a similar concern about seizure like movements during his aqua therapy two weeks ago. Seizures can happen to kids with spina bifida, so we do understand it's a possibility…but we're going to keep praying that this study will just rule out this concern because right now we really don't want additional concerns to worry about.
This week we also received official confirmation of his next surgery. After the last two updates I shared, I could sense all the concerns would lead to another surgery. I prayed and prayed that maybe we could avoid it – but the concerns shared in the last two updates (last two updates if you missed them: one & two) were enough for us to understand what we'd have ahead. The tests didn't eliminate the concerns I've shared about his chiari malformation, they just helped us know that his symptoms weren't so severe that we would have to have him undergo an emergency surgery. Thankfully this has given us some time to prepare. I'm not so sure we'll ever be ready to have him undergo a surgery…but we at least are able to get the kids back into a school routine and make plans for the moments we have ahead so that we're there for Chance and our other two kiddos. Though the surgery isn't an emergency, it is important we don't neglect having him undergo it in the near future because the "wait and see" approach with the symptoms and results learned of only create a risk that his chiari malformation and the syrinx could affect him in far more concerning ways.
This week we've learned his surgery has been scheduled for Wednesday, September 4th at 11am. It'll be the first surgery he's had since October 2011 and his 12th since he was born. We'll be at the hospital much earlier that morning for preparations, tests and registration. His surgery may take a few hours. I could never say a neurosurgery is ever an easy surgery for any person to go through, but his neurosurgeon has reassured us that the issues he's going through are easily fixable. Right now his brain is acting a lot like a cork and causing the CSF fluid not to flow properly. This is why he's been gagging and vomiting and may also be why we've seen him begin to have uti's and see more concerns with his mobility than we had before. Essentially the surgery involves removing a small part of the bone in the back of his skull with the hopes that the CSF fluid will then be able to flow a bit more effectively, and hopefully the syrinxes that have formed in his spine will also be able to begin to get smaller once there's more room. He's expected to be in the hospital for 3-5 days so long as recovery goes smoothly. We've been asked to watch him closely for the following six weeks as his head heals. So we'll be giving him lots of love at home and away from public places until mid to late October.
I was already in the process of planning fundraisers for the upcoming Walk-n-Roll for spina bifida prior to all this news, but the moment we learned he would need surgery the folks at California pizza kitchen offered to host a fundraiser sooner than the norm so that we could give everyone the chance to not only come together to support this important cause…but so you all would have an opportunity to see our baby boy before he has his next surgery. Just two days before his next surgery, on September 2nd they will be donating 20% of all orders placed at their Waterford lakes location that are accompanied with the fundraising flyer. Our family plans to be there between 6-8pm for those of you who wish to see Chance. I've created an event in facebook for the fundraiser with more details for those of you interested in attending. If you're not able to attend but still wish to show your support towards the spina bifida association of central Florida, Chance's team is still accepting contributions online…just choose "give now" or if you plan to be at the walk there's a link for that. All contributions help support families affected by spina bifida in central Florida.

Thank you all again for the continued prayers. We're confident Super Chance will be sure to use his super powers to help get us all through the medical moments he has ahead.