"We make a living by what we get, but we make a life by what we give." ~Winston Churchill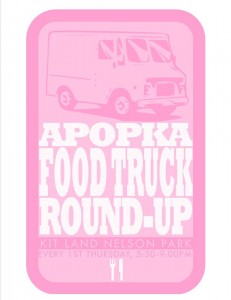 We're just a few hours away from Chance's 11th surgery. This past week I've had so many of you reach out to me and our family and ask "What can I do to help?" Aside from prayers you all do have a big way you can help me out, especially if you live in the Orlando area. As many of you may have heard, I've been very involved this year in raising awareness about spina bifida and helping raise funds for our local Spina Bifida Associaton Chapter here in central Florida. Thanks to my colleague, Josh Murdock, he's helped coordinate a great fundraising event tonight. If you haven't heard about the food trucks roaming around the Orlando area you might want to take a bit of time to head out to this event tonight as they unite in Apopka to help support my baby boy's team for the Walk-n-Roll for spina bifida event. Though I haven't had an opportunity to attend a food truck event yet given how crazy and busy life has been lately, I've been told nothing but positive things about the food truck gatherings. Several times a month the trucks roams to various spots around Orlando and thousands of people flock to get some of the best food made by these migrant truck owners.
At the event tonight each truck will have donation jars where you all will get your first taste of some of the promotional things we're doing leading up to the Walk-n-Roll. I have a ton more to share soon, but given that this event was established to support Chance's team the first ones I have to share are of my baby boy. I suppose it's an ideal way to honor this little guy as he's about to undergo surgery #11 at just over 7 months old. Hopefully you all can make it out to show your support. I'll continue to be online from the hospital so I'd love to hear from you all if you attend the event. Something tells me there'll be quite a few people out there tonight showing my baby boy some love.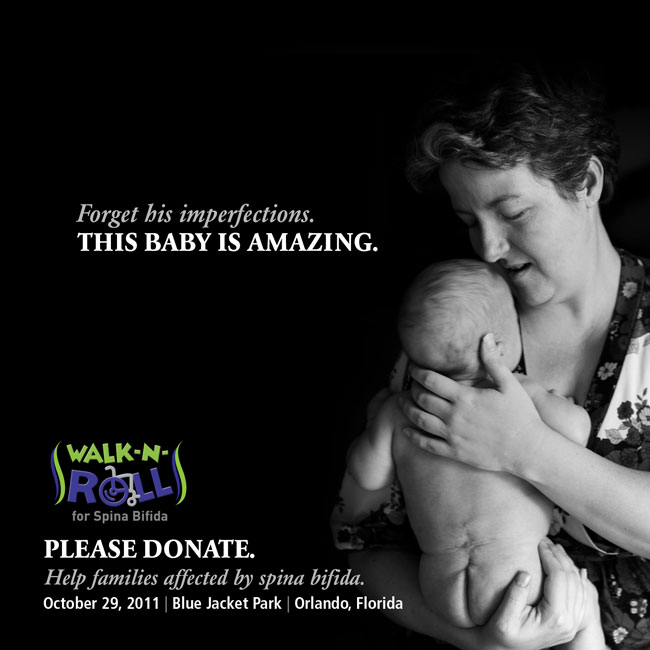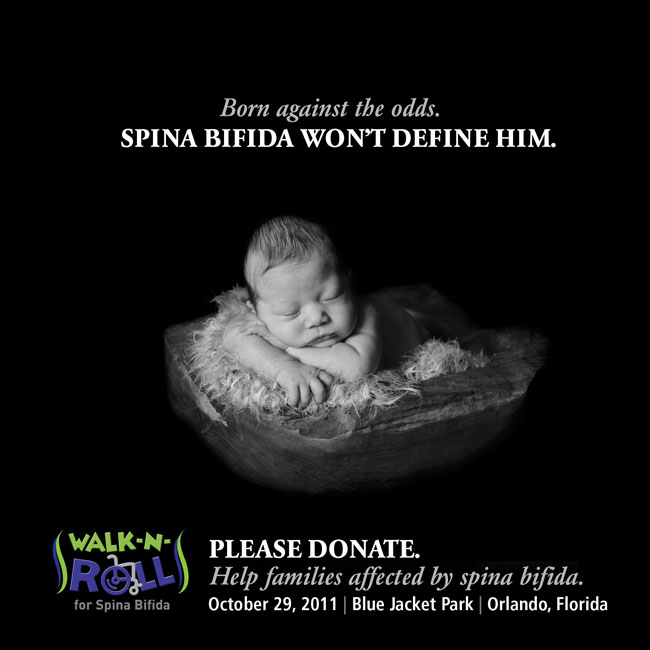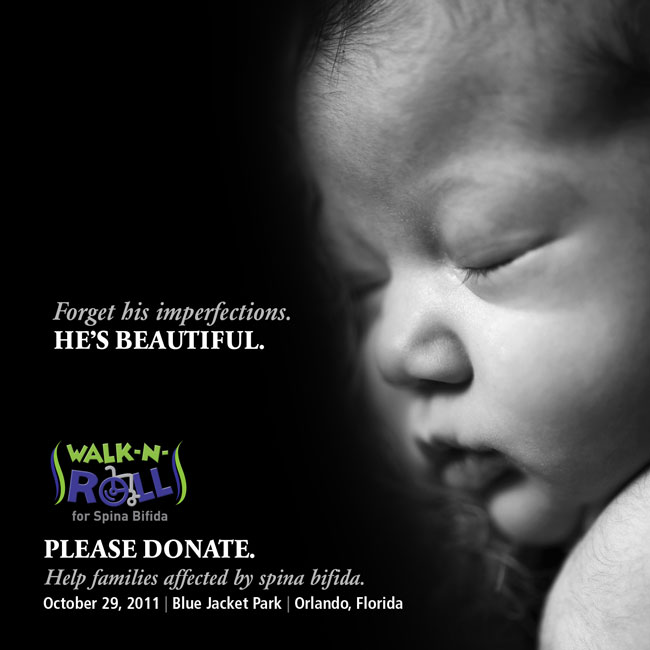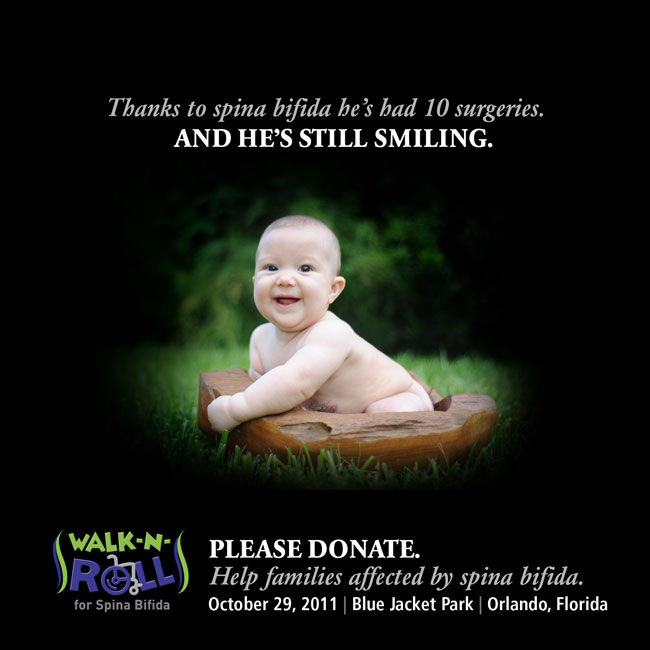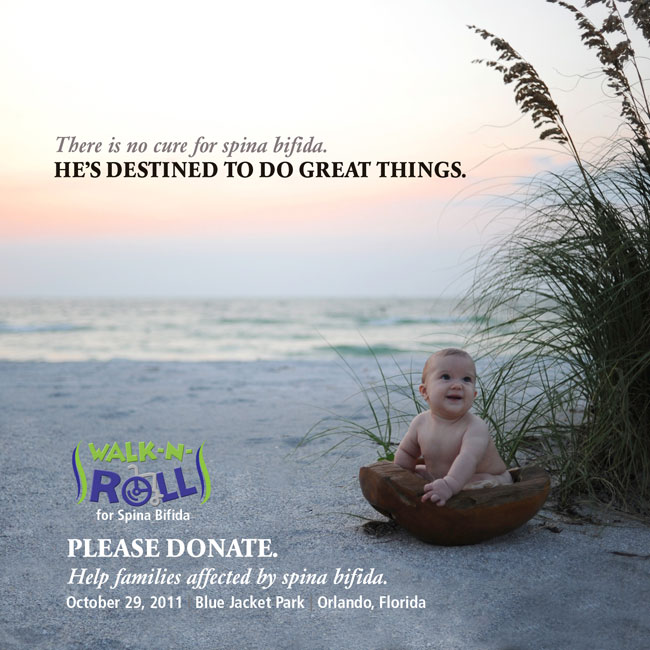 If you don't live in Orlando but you still wish to help I encourage you to head on over to the Walk-N-Roll web page and make a donation to his team. Of course every time I see a donation come in you can guarantee my mind will be worrying less about this little guy and smiling a little more knowing you all are out there helping such a great cause that will not only help my family but the hundreds of other families in central Florida affected by spina bifida. A huge thanks to you all who have already made a donation – Chance's team just passed raising $3,000 but we're still quite a ways away from our team goal of $10,000 and the chapter is about $30,000 away from reaching the $50,000 goal we hope to reach this year.
MORE WALK-N-ROLL STUFF
Just a few other things to mention about the Walk-N-Roll while it's on my mind. Hopefully these things address questions that have popped up lately:
If you plan to attend the event go to the Walk-N-Roll web site and register. This will help the event coordinators better gauge how many people may be at the event. It'll help them plan to ensure there's enough water and food. It'll also help ensure they order enough event t-shirts.
If you join and raise or donate $100 you will receive a free event t-shirt if you register and attend the event. If you join a team (like Chance's team!) and they've raised this amount you will receive a t-shirt for the efforts the team has made. So be sure to join our team if you're planning on supporting us in person the day of the event. So if you know you will be there be sure you go ahead and join if you haven't already.
Chance's team t-shirts are close to being ready. We'll have "super Chance" t-shirts to share with you soon and I'm working on a way for you to be able to order them online.
AN UPDATE BEFORE SURGERY
Chance is doing well this morning and resting. He's not been allowed to eat since 4am so he's had a few fussy moments but we're not too far away from surgery and we're keeping our fingers crossed that all this will be behind us soon and we'll be home where we belong. Thanks in advance to you all for your continued prayers and support.