What a week it's been. This time last week I was getting ready for surgery thinking it wouldn't be that big of a deal…here I am a week later. It's been a much tougher week than I imagined it would have been.
I'm finally getting a little caught up with things…like photos. I posted photos from the past week from when Jason's aunt Terri visited in flickr finally. It was a huge help having her here and looking back at the moments I felt up to taking photos certainly left with a few memorable moments that I know we'll cherish years from now. I also added photos from the last few weeks…you know life has been crazy when I'm not keeping flickr updated! *sigh*
Though I haven't been completely silent this past week, I have had so many of you contacting us asking how we're doing that I thought it was time to finally share an update. I suppose if I look back at my photos in instagram snapshots this past week…it totally sums up my crazy week.

Here I am on break from Valencia and totally working on my "to do list" while recovering after surgery. I suppose that's not the best thing to do while on medication and in pain…I'm praying I'm past this "recovery" mess soon because the fall is expected to be quite busy for me. I'm sure I'll have that silly little mindmap finished soon to share it for those of you who enjoy my crazy mindmaps.
I truly hate taking medicine. I came home from surgery last week feeling a little dizzy just looking at the medicine Jason picked up from the pharmacy. After the first dose or two I realized I was never going to be able to keep up with it all without making a chart of times. Antibiotics + pain medicine. I pray the antibiotics are working better than the pain medicine. With all they had to do during the laparoscopy it's left me in far more pain than I anticipated. I was told it is to be expected. It's not quite as bad as it was the first day or two home but the last day or two the stinging abdominal pain is pretty persistent, even with pain medicine. Usually when I first get up in the mornings or in the middle of the night it's more like a sharp stabbing pain…not fun at all. I know my body is still healing…right now I definitely still feel worse than I did before the surgery. *sigh*
Before surgery I didn't think the topic of "milk" would become an issue. For close to the last six months I've been nursing + pumping to feed Chance. I've never had an issue with any of my children, however, in the last week I've noticed the milk supply plummet…at one point for a day or two down to nothing more than mere drops. Yes, I'm fairly certain a day or two I shed more tears than milk. It has nothing to do with the medication but more than likely a part of my body trying to rebound from going through surgery. My doctor and the lactation consultant have advised things like continuing to nurse, pumping more, eating oatmeal and trying the mother's milk tea to help produce more. It's been tough…honestly it's almost like I've had to start over. Thankfully it's slowly starting to get better…I think. It definitely has only made the past week a tad bit more stressful for me.
I suppose I should credit our lab supervisor at Valencia for cheering me up most this week with a new macbook pro laptop. For those of you who may not have heard, at the end of May my laptop crashed. I suppose I'm the one guilty of working an apple laptop to it's death…something many consider impossible to do. My workflow has been disrupted all summer as I've found ways to somehow keep up with my busy schedule despite the computer issues. It doesn't matter how bad the past week has been…an apple sure is one way to make me smile.

And really, the real thing keeping me smiling this week are the kids. You know I'm not feeling well when I haven't been taking many photos…well, today I decided to take a few photos late this afternoon as I noticed Chance being adorable. He's gotten into this baby talking thing lately where he makes the cutest coos over and over. I swear he's the most social of the three kids thus far at his age. Here's my baby boy who has had to put up with his Momma not feeling too well, barely producing enough milk for him, and not being able to tote him around as often or out and about as I normally do….and he's just oblivious to it all and happy as can be. I think he just knows I need more reasons to smile. It was a dreary day out…so I was thankful to have high ISO to crank up on my camera, otherwise I would have never been able to take these photos. Yes, a silly photo opportunity today after noticing him coo'ing up a storm on my wrinkly bed.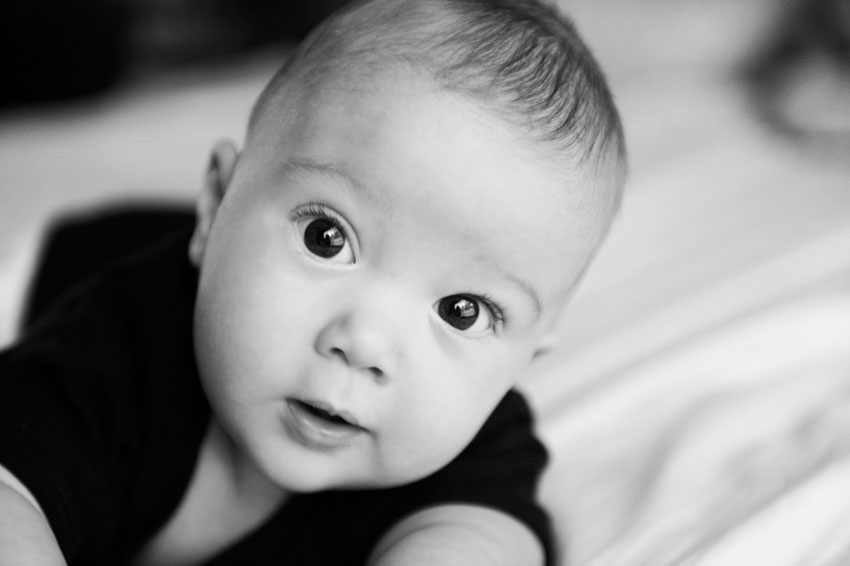 They say you can see into a person's soul through their eyes…I think we all can sense just how much this little guy will have to say to us all someday. He's been through so much and still continues to amaze us.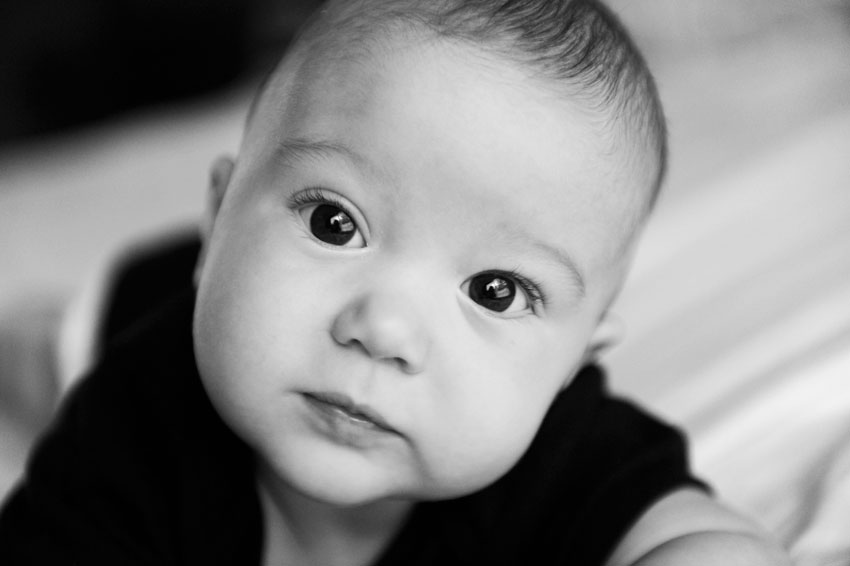 The only thing missing today was Daddy who had to work. Today Jason made a comment about how every time he enters the room Chance smiles really big…sort of like the sign that he loves his daddy. I decided to take a photo of him sitting for the first time in a while. This little guy continues to amaze me. He sat on his own for a minute or two…with no help at all…and even let out a big smile…just like his Daddy was in the room with us.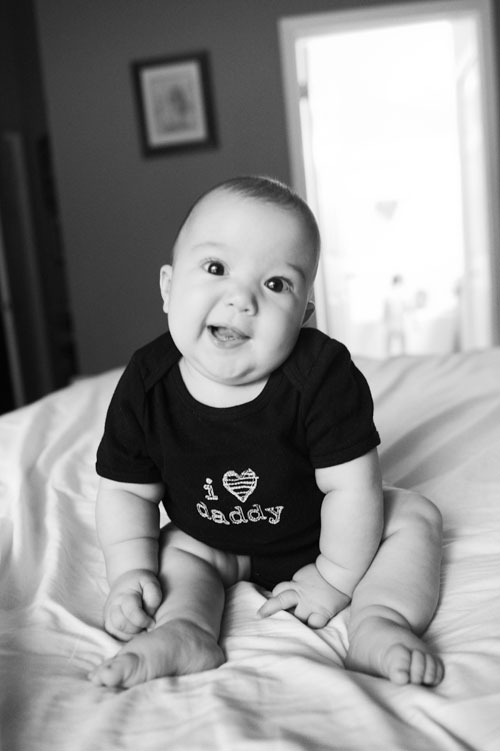 While I was taking photos of Chance the kids were finishing up in the bath…I absolutely love to take photos of the kids when their hair is wet…for some reason it makes for some cute portraits….sometimes…like when they're cooperative.

Well, the whole time I was taking photos of Chance all I could think of was how awesome these two big kids of mine were and how I missed the days when I was able to just take their photos. It seems like Chance has stolen the attention when it comes to taking photos…something common in the first year with all my kiddos. Well, I asked them if I could take a few photos and thankfully they agreed. I love Jaylen's little smirk lately…this is the expression he gives me when I ask him to smile.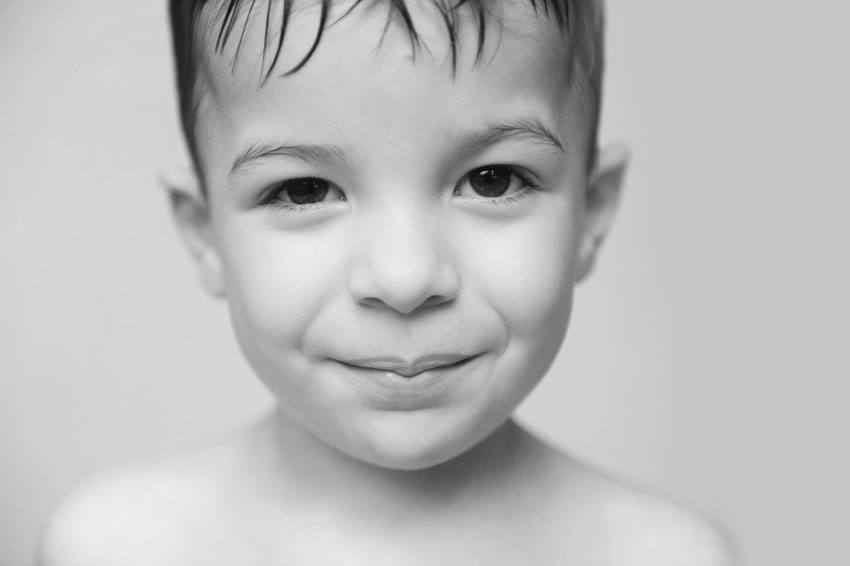 Though I equally love his innocent look.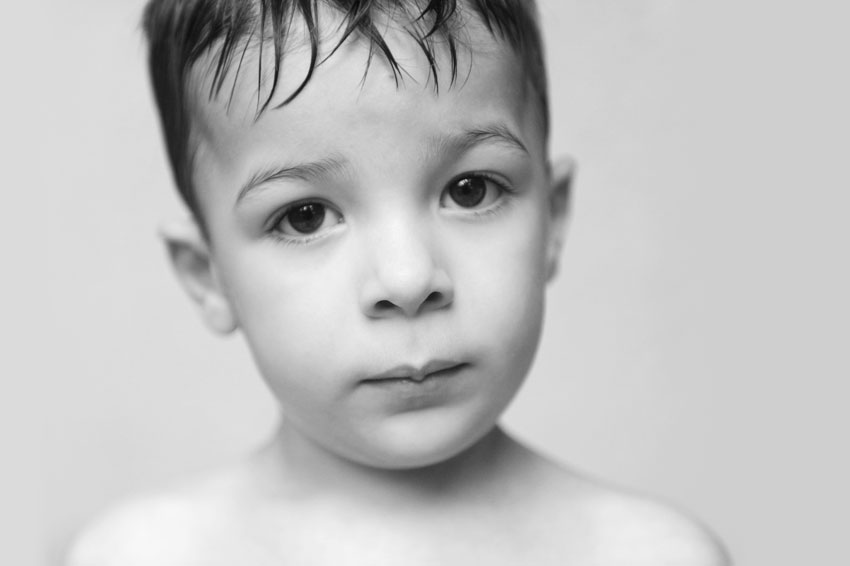 He begged to put his shirt on…and that's when the really cute smiles happened.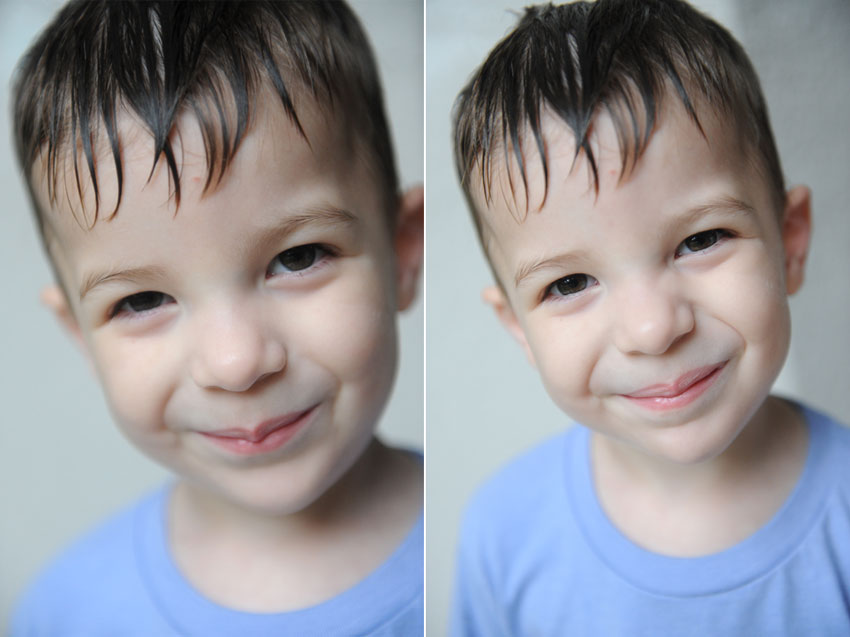 Hope's at that age where she's usually pretty cooperative…but usually I get the "will you please hurry up and take my picture" look. I decided to take a series of half face shots…she's still asking me why I only took a photo of half her face…but I love them…even more so because she acted a little silly and I managed to get her silly side.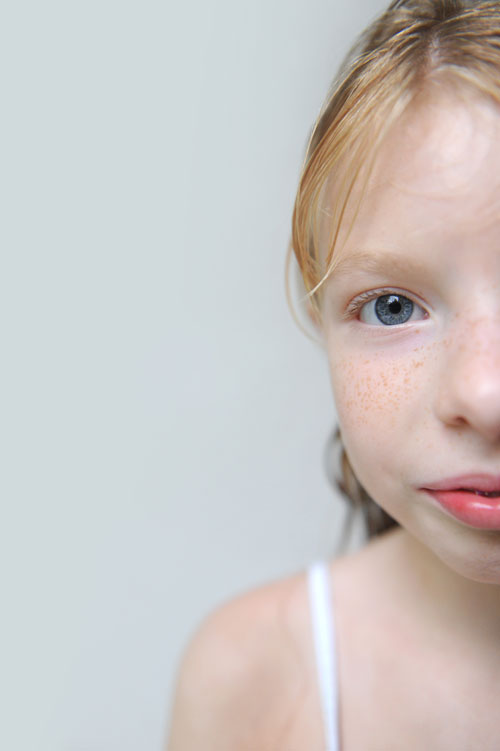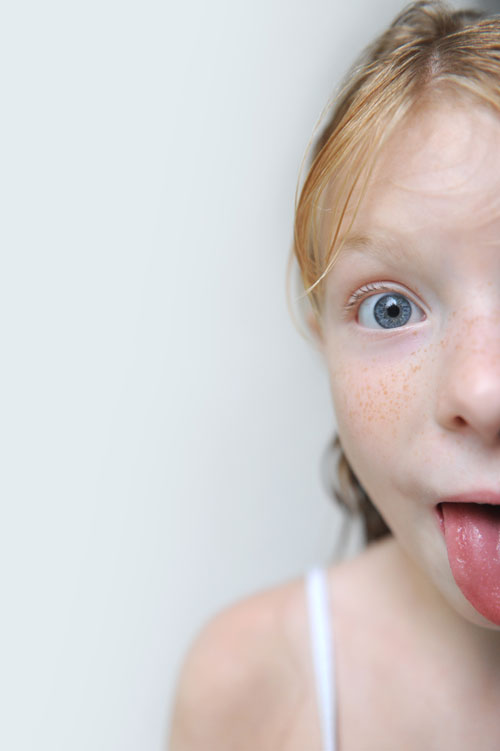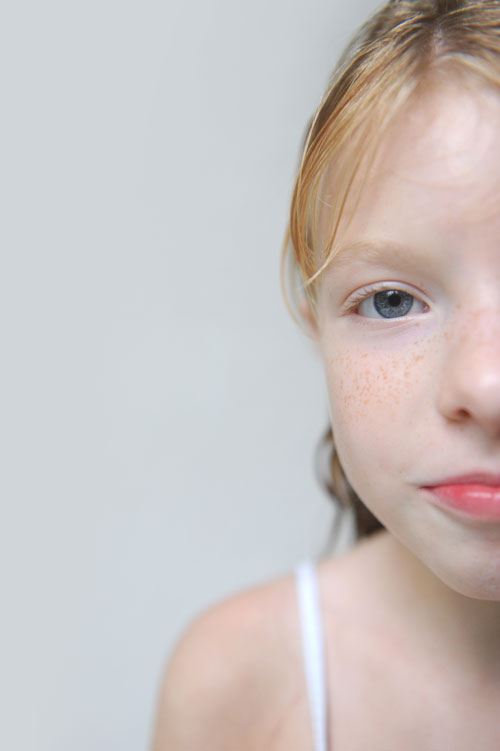 Thankfully Hope & Jaylen were okay with me taking a few more photos of just them. I think back to 2009 and when I tortured them so much with the photo a day goal…and how much life has changed since then. I sure miss those days sometimes…I suppose taking their photos brought that deja vu moment of taking their photos so much back then and the days of when it was just the two of them. I sure love seeing how much they've grown to being such an awesome brother and sister…their love for one another sure leaves me speechless some days, like today.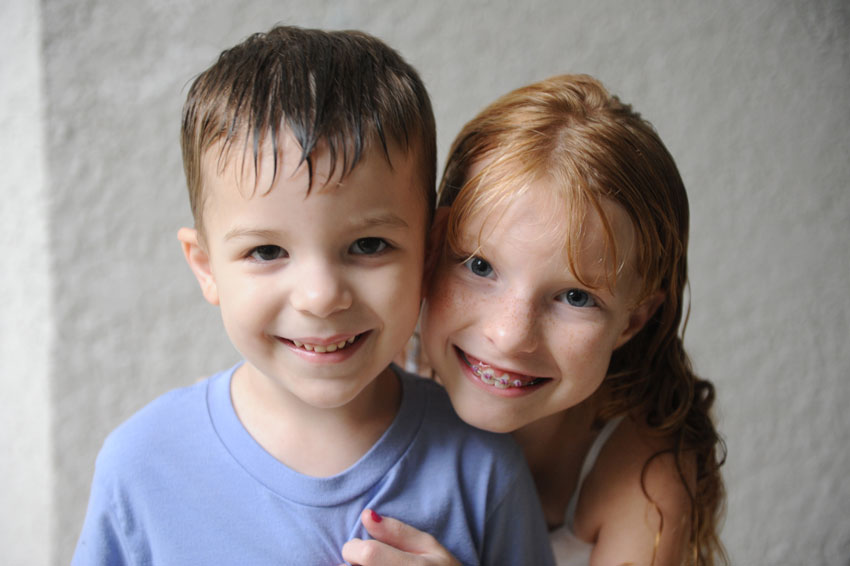 I have yet to get this little "ear" trick on video…but I'm proud to have a little snapshot of it on camera. Jaylen still loves this ear trick his Aunt Allison taught him when she visited after Chance was born. Yes, you get the picture….he pulls his ear and his tongue moves…of course it happened when I was trying to get them both to cooperate for a photo of them both. I sure love the spontaneous silly moments.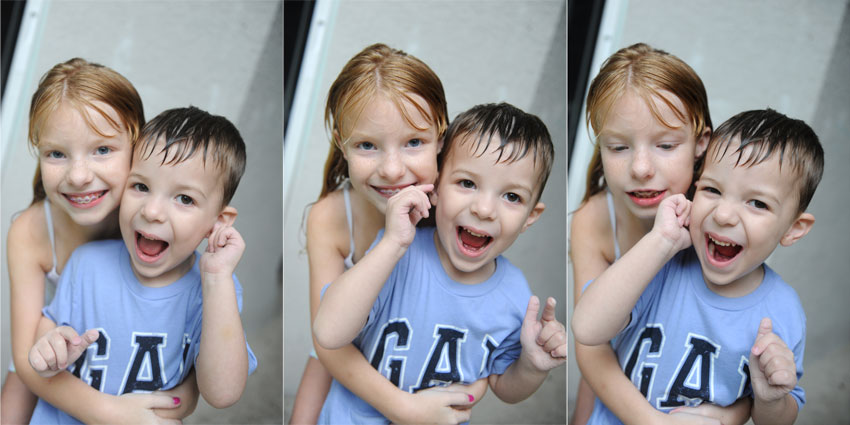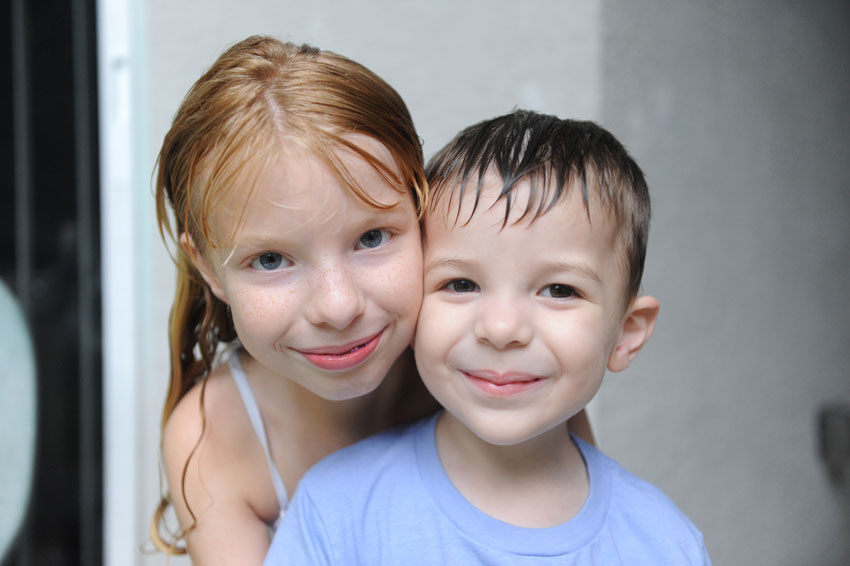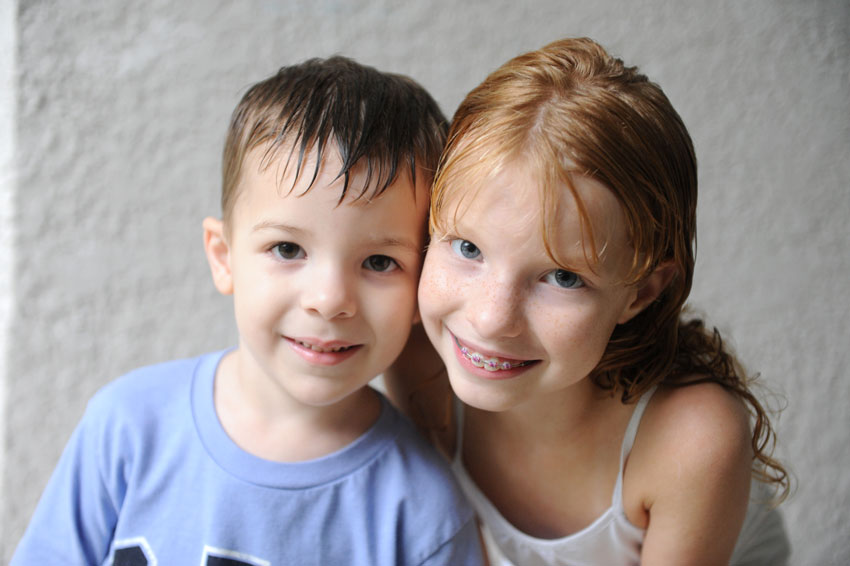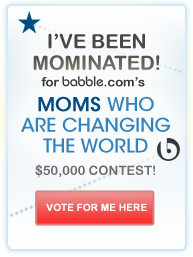 I'VE BEEN "MOMINATED"
So I got this email earlier today from one of the editors of the Babble web site. Thanks to one of my awesome students I was "mominated"as being one of the mothers leaving a positive impact on others. Here's a part of the message I received from Babble today.
"You have been "Mominated!" As part of Babble's Mominations–a celebration of 100 mothers who are changing the world for the better–we're looking to reward moms who've changed the way we view motherhood, whether that's through activism, education, politics, science, or any other area that makes the world a little better. As a Mominee, you'll have a chance at one of ten $5,000 prizes to the cause or charity of your choice."
Seems simple enough, right!? I suppose it's time to see just how much of an impact I've made…perhaps you all can help me. As "cool" as it sounds to be "mominated" for this distinction of being a mother who's making a difference…really I'd love the opportunity to help the charitable causes I am so involved with. Instantly I thought of the Spina bifida association and Now I lay me down to sleep and how much of my help I know they need. At any rate, if you're willing to take a moment to help me all it takes is you going to the Babble web site to the page for my "momination" and clicking "like", retweeting, etc. – I believe the person per category with the most votes by the first week or so in September will be awarded the prize to give to the charitable causes of their choosing.
Thanks again to everyone for continually sending such uplifting thoughts as our family has been challenged so much this year. As rough as things have been it sure helps seeing the out pour of support again.