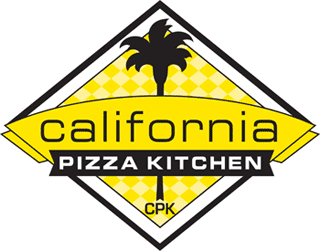 I'm excited to announce that we've received some awesome support from the California Pizza Kitchen to help raise funds for Chance's team for the Spina Bifida Association of Central Florida! I just received confirmation that they will host Chance's 1st fundraising event and you all are invited!
So here's the deal, if you go the California Pizza Kitchen at Waterford Lakes in Orlando, Florida anytime on Saturday July 16th and present them with this flyer they will donate 20% of your total check to the Spina Bifida Association of Central Florida towards Chance's team. Donation amount excludes proceeds from tax, gratuity, gift card and retail purchases. This awesome support is valid for dine-in, take out and curb-side service. If you're interested in joining, please be sure to print out the flyer prior to your visit. We are not permitted to distribute the flyer at the restaurant, however, I was informed that if for some reason you forget it just mention Chance's team and the Spina Bifida Association and they will still contribute. This fundraiser will support Chance's team ALL DAY on July 16th! So go download the flyer now and help us spread the word!
YOUR CHANCE TO MEET MY BABY BOY
I've had so many people express an interest in meeting Chance. I know family, friends, co-workers, admirers of my photography and the many people out there that have been reading along as I have shared so much of Chance's story. We'll definitely be visiting the restaurant the day of the event. We're planning on taking Chance with our family at 1pm and 6pm the day of the fundraiser. We'd love to see everyone's support for this worthy cause and we're excited to finally take a little time to finally celebrate our baby boy. If you make it out to support us definitely stop by to say hello to Chance.
MORE FUNDRAISING UDPATES
I've been working on helping spread the word about the event and am excited to see the response thus far. Beyond seeking donations for Chance's team online for the Walk-n-Roll event I'm helping out in seeking corporate sponsors. If you know of any companies or organizations who are interested in contributing towards a cause such as this please encourage them to contact me directly. I'm in the process of having cards made to accompany some of the packets I send out to sponsors. Hopefully sharing Chance's story may help others see how important it is to raise awareness and support the many families in Central Florida affected by spina bifida. Here's the front and back of the card that'll hopefully be sent out in the coming days along with sponsorship guide.