"A grand adventure is about to begin." —Winnie the Pooh
In the first year I began seriously pursuing newborn photography I recall chatting with my colleague, Ismael Velazquez, not long after he got married. Though I know he was likely in no rush to have children, I recall mentioning that when that "someday" came that I'd love to photograph his little one like I was just beginning to do for so many others. A few months ago Ismael let me know his wife was expecting their first child and that they were interested in having me do their maternity and newborn photos. Though it's always a treat to photograph these first moments for families, it's definitely a little more special when they're a part of my Valencia family. Ismael & Lauren met with me earlier today and were brave enough to be tortured by me for two separate maternity sessions. Here they are totally full of anticipation to meet their little one in about a month.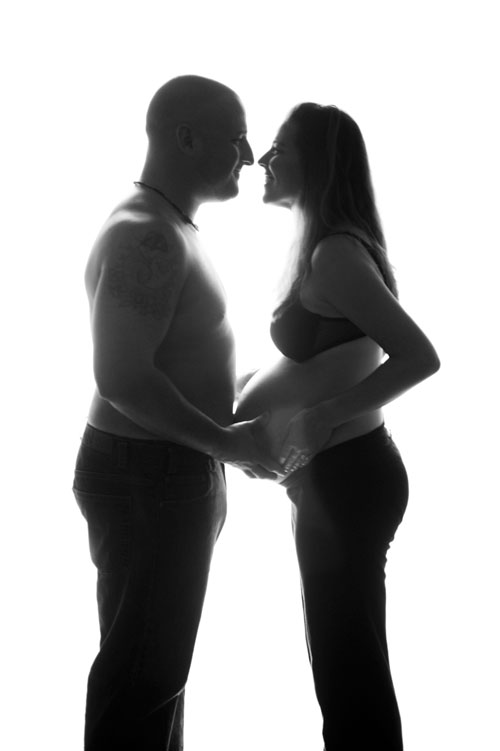 Lauren's just over 35 weeks pregnant and I imagine is anxious for the next month to pass.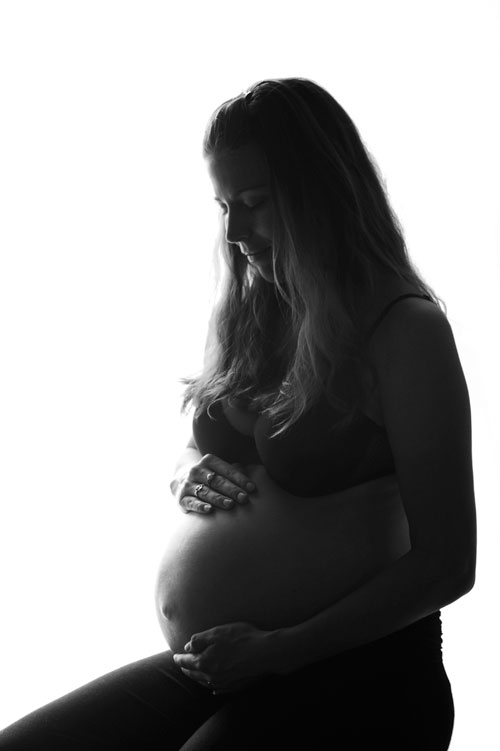 It was fun spending time with Ismael & Lauren. It's always tough to really get couples to loosen up at first during maternity sessions but these two took to my paparazzi habits well. Yes, I'd love to say these are totally posed moments, but really they were talking and chatting the entire time to help keep themselves distracted…it made a world of difference too.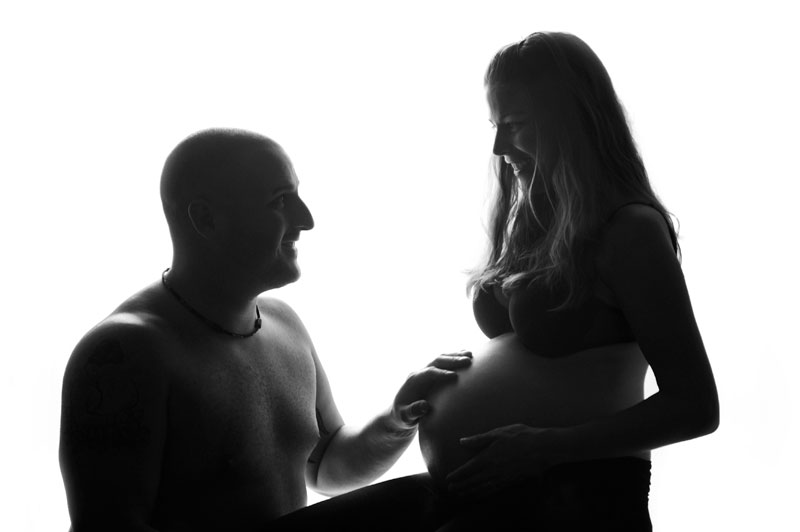 Here's the baby belly with mommy & daddy's hands anxious to meet their little one…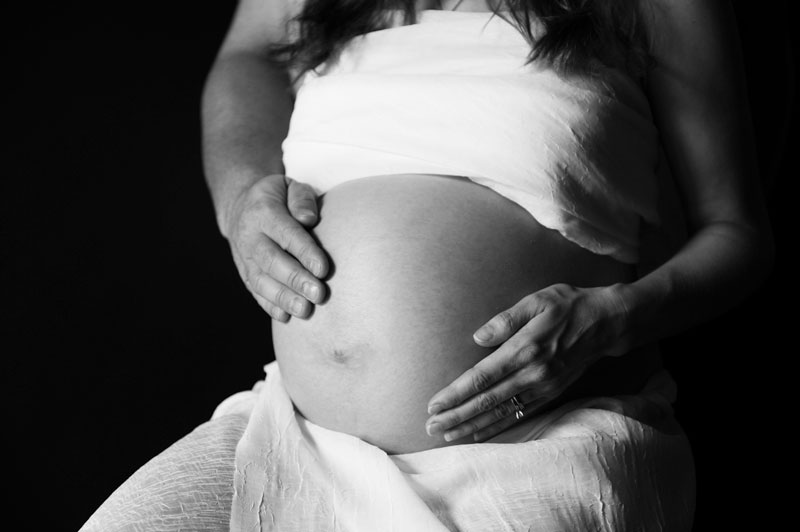 I think everyone will agree that Lauren sports pregnancy well and looked stunning this morning for her maternity photos.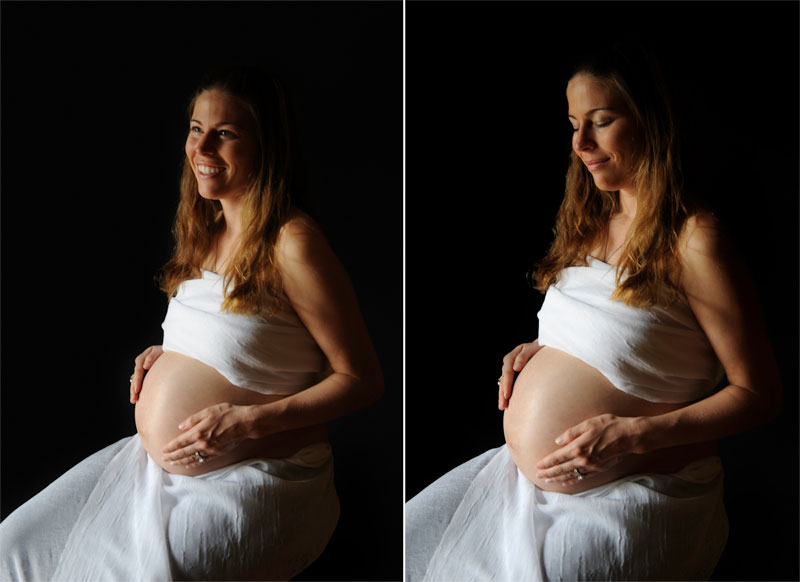 If you're ever on a photo session with me in the future and I say "chicken wings" or "meatballs" you can blame Ismael. Throughout their session I had him talk to Lauren and asked him to say things at times that might provoke a laugh. Yes, chicken wings and meatballs were quite funny sometimes and helped us capture many smiles today. Of course one of the great smiles in the photo below on the left was when the baby was busy kicking Lauren. I think the baby's ready for it's newborn photos!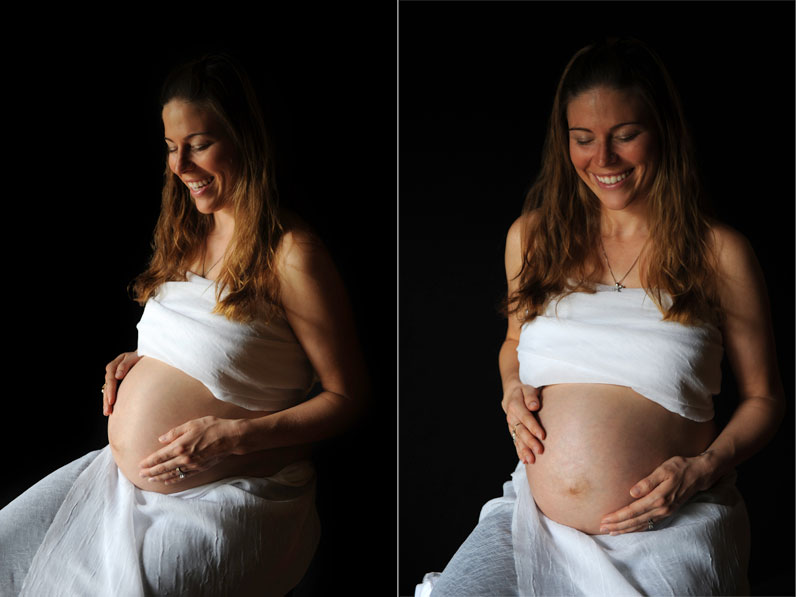 I adore this photo of them…then again, I felt like I said that for just about all the photos we took today.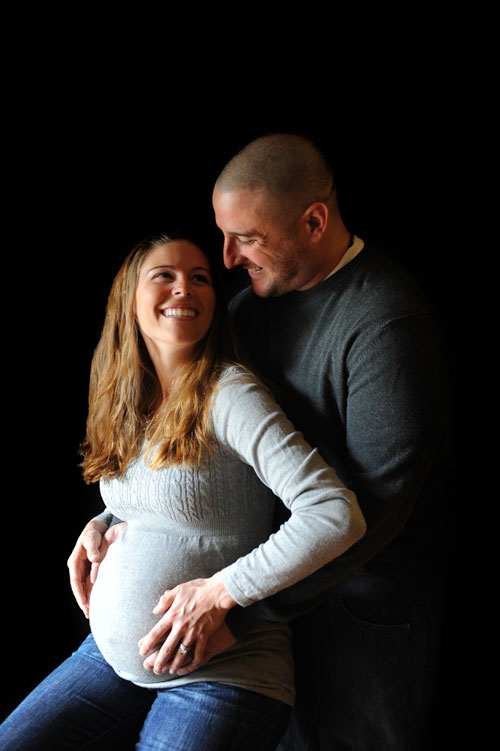 After the indoor session we headed over the Rollins College to do part 2 of their maternity session.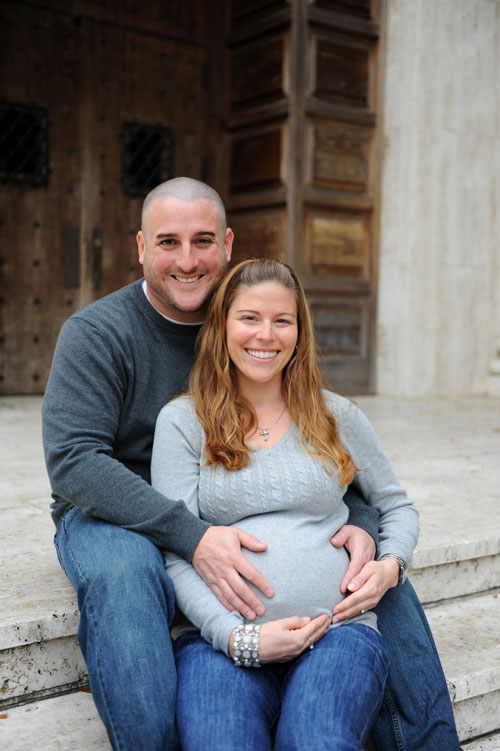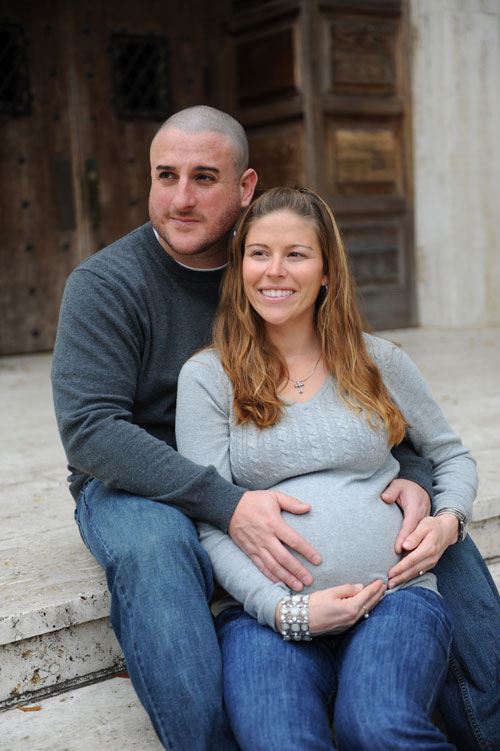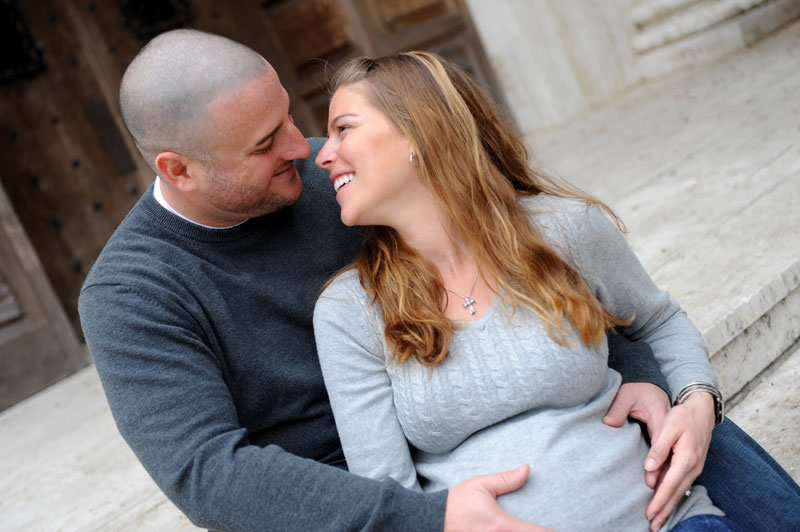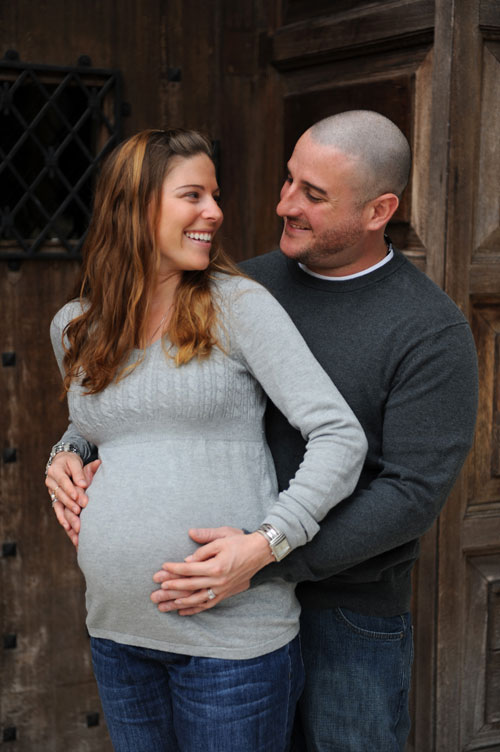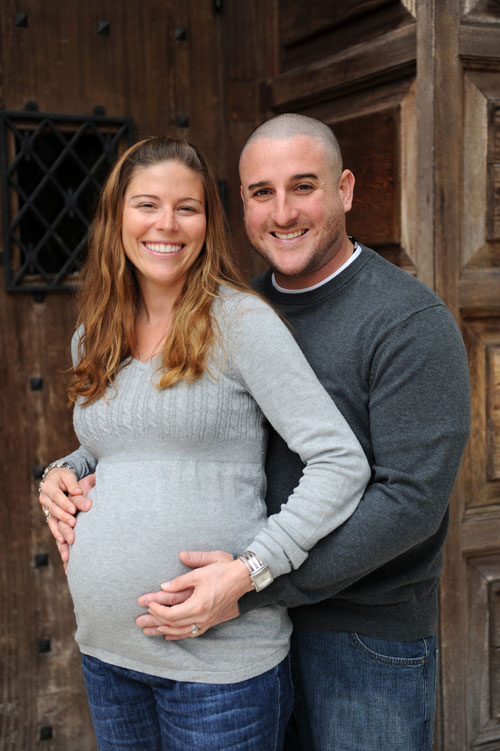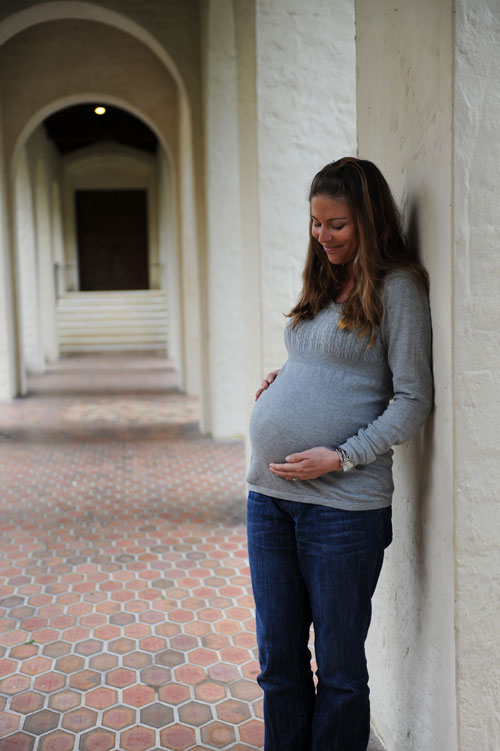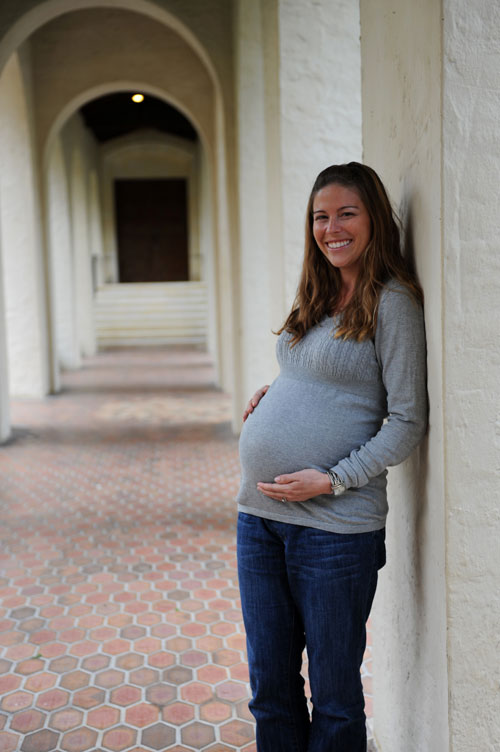 Yes, meatballs…funny stuff.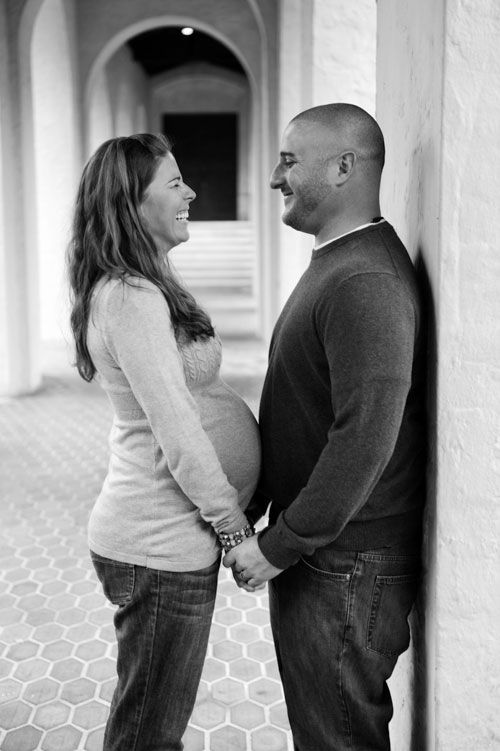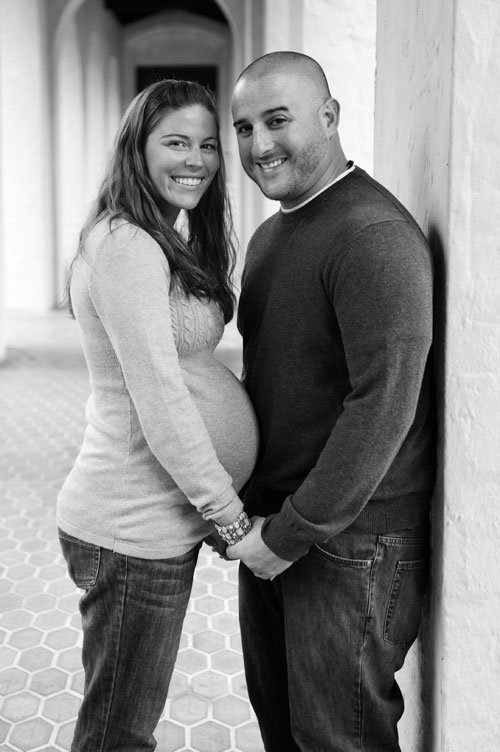 Some of my favorite shots of the day were taken in a grass field. I had this vision of taking some from above. This is definitely not the easiest thing to do photographing adults, especially while I'm 25+ weeks pregnant myself. I'm sure Ismael & Lauren will get a laugh out of some of the outtake unedited photos that include my own belly in them. It was definitely a challenge to compose them into the shot without my feet or my own baby belly getting in the photo. But look at these sweet shots…I love them.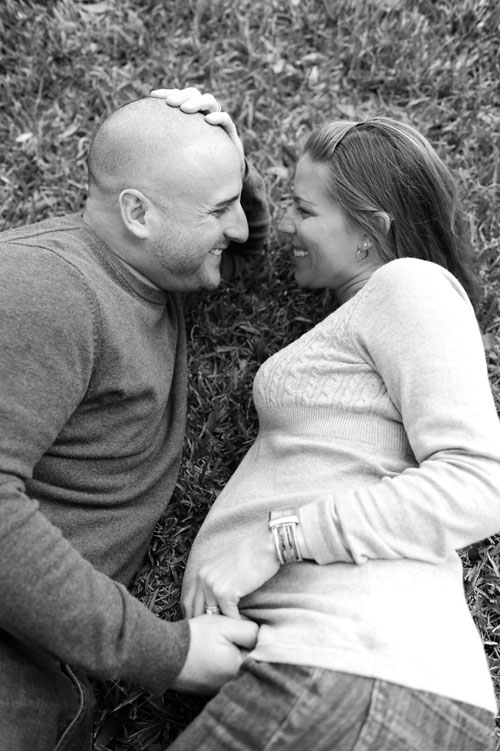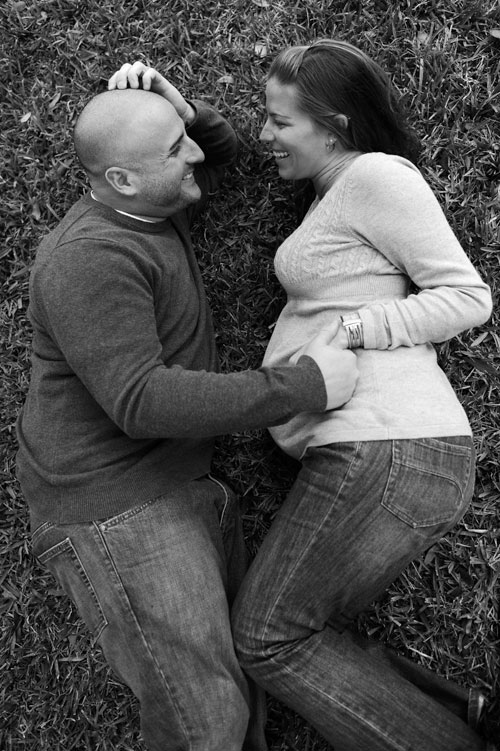 I recall about two years ago a good friend of mine had visions of doing photos on a huge grass field…as she said "like in the tide commercials". Back then I just couldn't picture it…perhaps because I didn't know of a big enough grass field close by…until today. Yes, I suppose it takes me taking photos to picture other photos people have wanted me to take over the years. It may not be "the grass field" a friend had in mind a couple years back but it sure gave me deja vue today wishing I had known about this field a couple years ago. I adore these photos of Ismael & Lauren on a field at Rollins.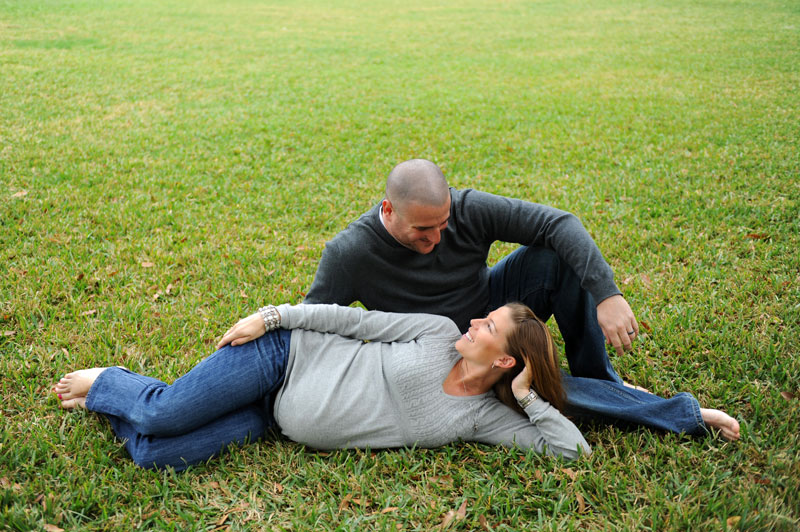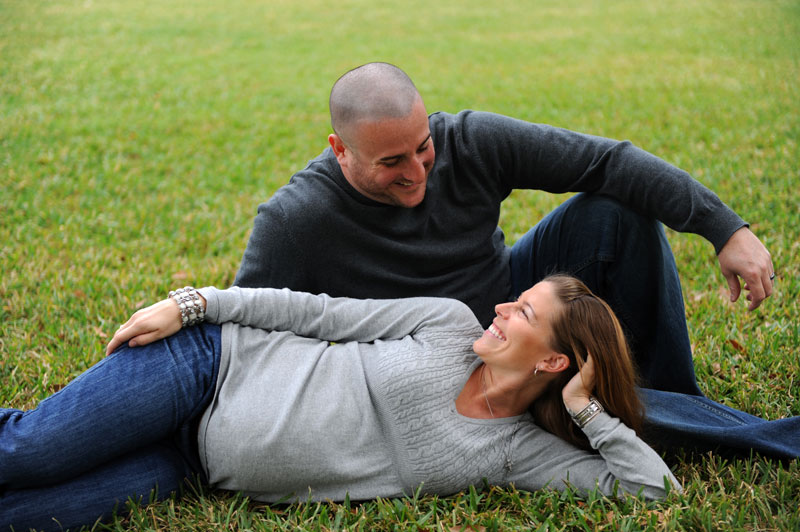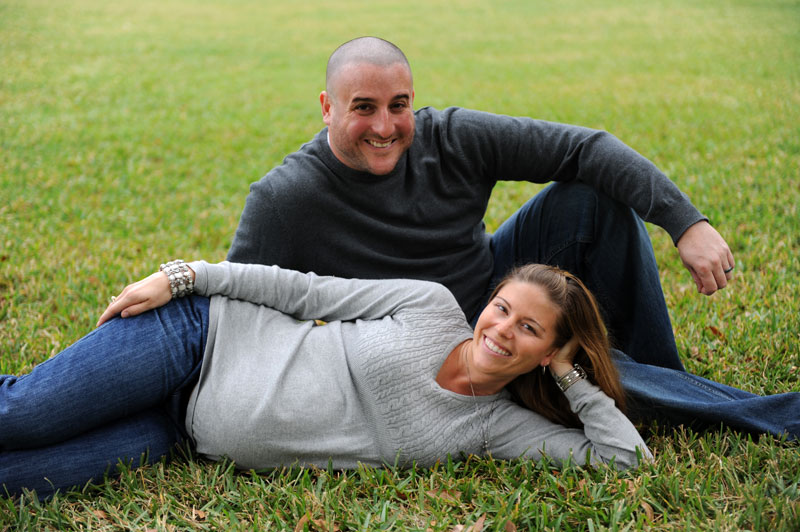 One of the best things about doing photography is getting out exploring and trying new things. I have been to Rollins many times for photography now and love the campus. Every time I go out there are new spots I find. I had been to the lake before but on our way down there I took a different route unintentionally and nearly gave up on the idea of taking this photo near the trees and lake because the route we had taken just wasn't what I had remembered or envisioned. Thankfully Ismael & Lauren were up for a short hike along the lake and just as I was about to give up on this idea I spotted these trees with lots of moss near the lake. They were perfect for some of the last photos of the day.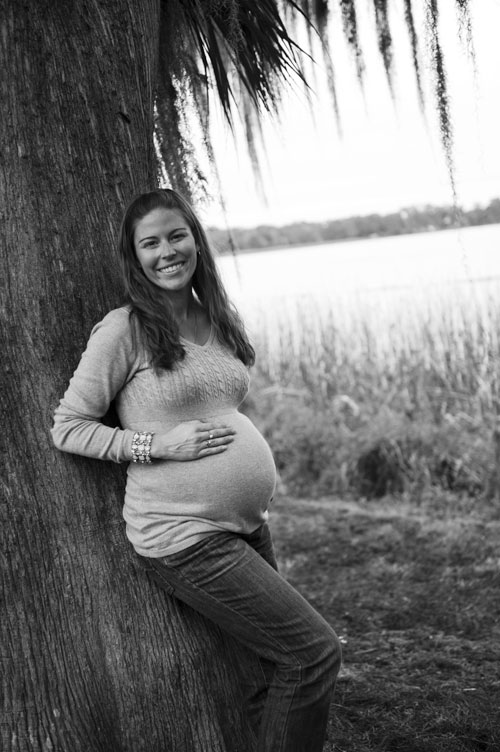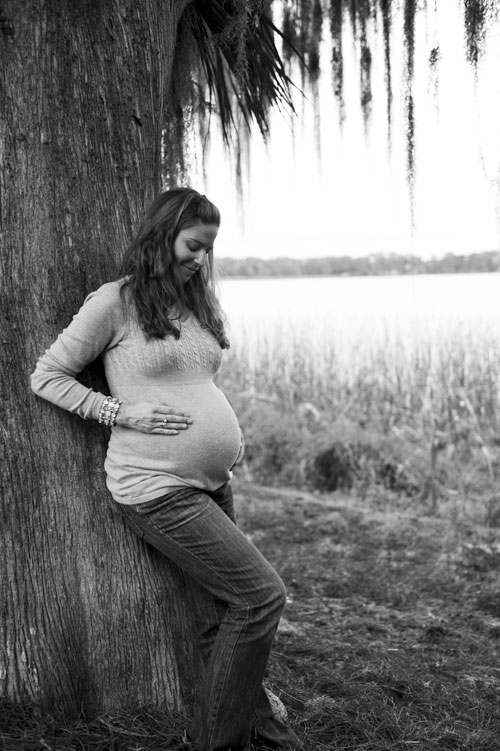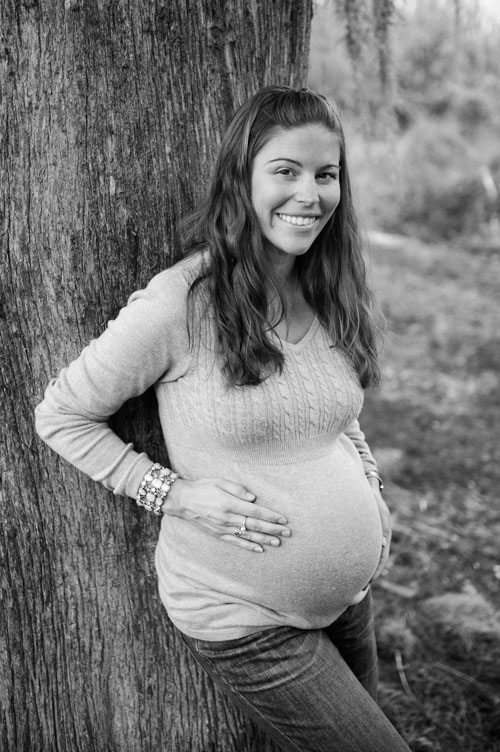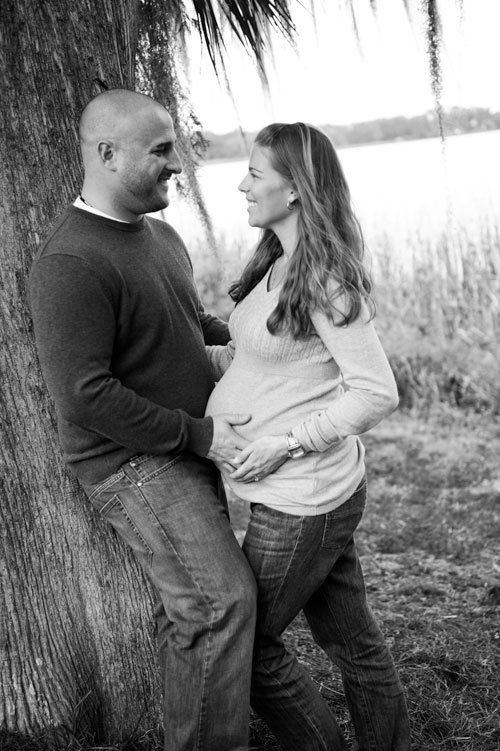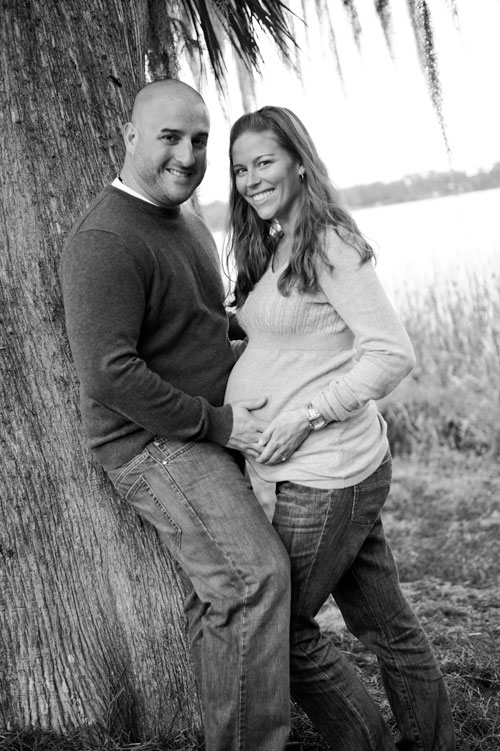 I think this may be my favorite photo of the day. A breathtaking moment with the expecting parents.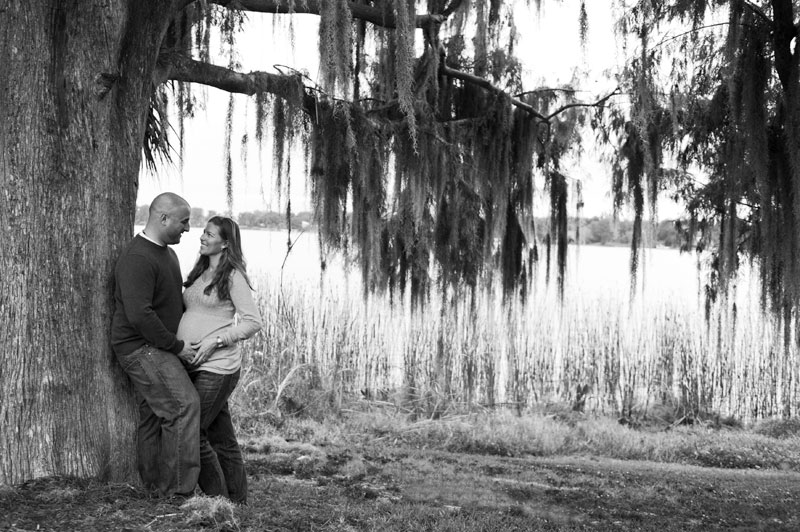 I'd love to take all the credit for taking these awesome photos but a ton of credit goes to this awesome couple – they certainly made my job easier today.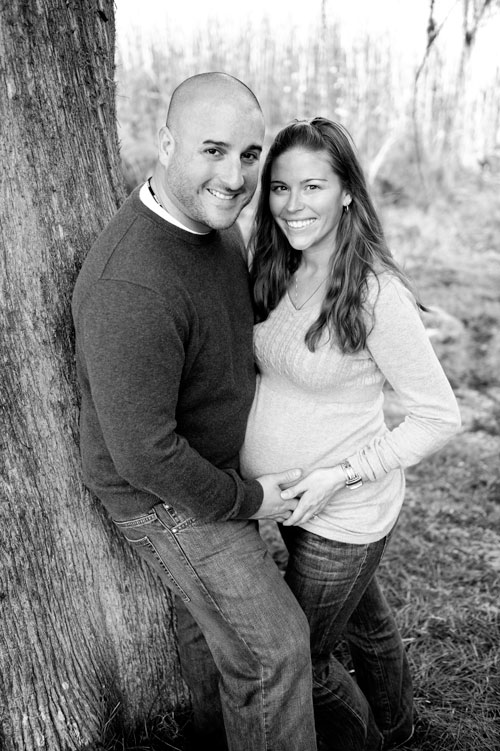 Okay, maybe this is my favorite shot of the day too. We definitely ended the day on a memorable note.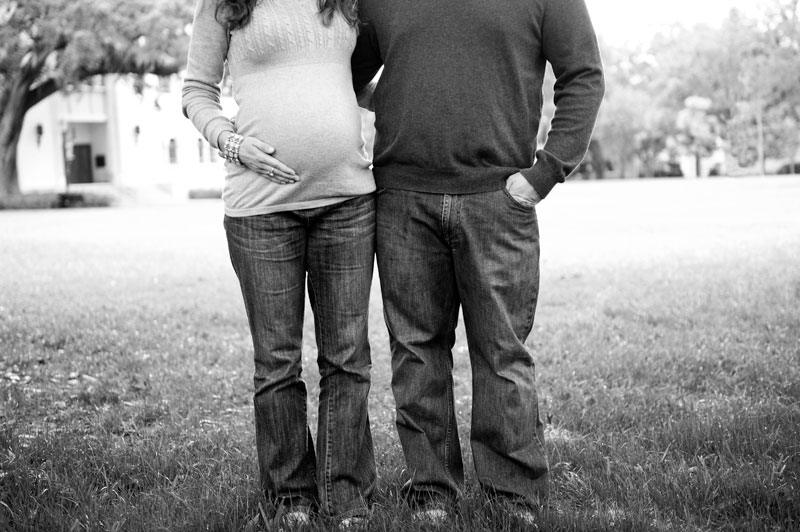 Ismael & Lauren thanks for an awesome & memorable session with you two. I hope you both enjoy the last few weeks "waiting" for your little one to arrive…can't wait to meet the baby around the New Year!