Today I had the opportunity to meet my colleague, Garrett Burtoft's little girl, Peyton. I always let parents know in advance that I prefer to meet for newborn photos in the first week or so. Most of the memorable photos found in my portfolio are those taken of babies that are between 5 and 10 days old. It was great to get to meet Peyton at just 5 days old. Though I was warned she was a little "fiesty" I was pretty confident we'd be able to capture some memorable photos so soon after birth. She was very content for the first few photos – she was such a sweet little girl!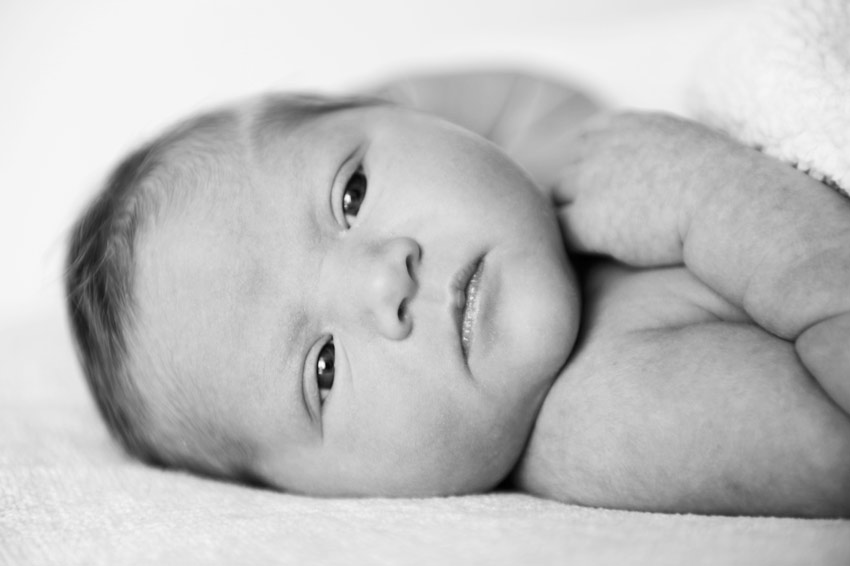 We had hoped for her to sleep early on, but I just adore being able to capture moments like this where she's so content and curious of the new world around her.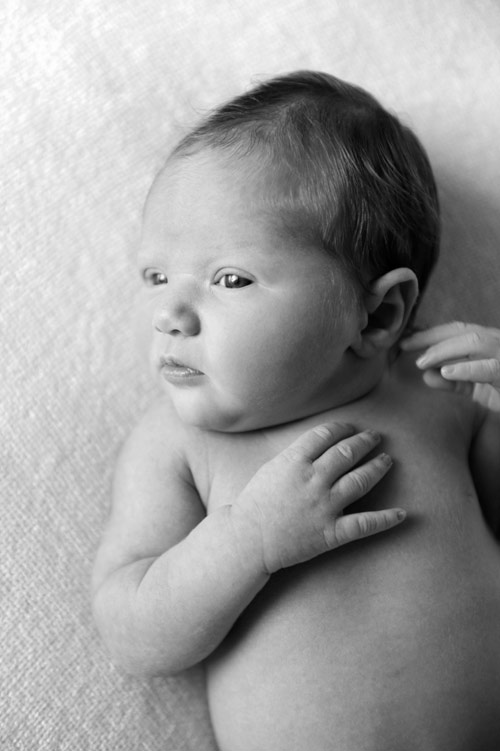 We positioned her a few different ways because it was evident that she was ready to sleep but she wasn't quite in her comfy position. I think she was a little curious of why that big camera was pointing at her.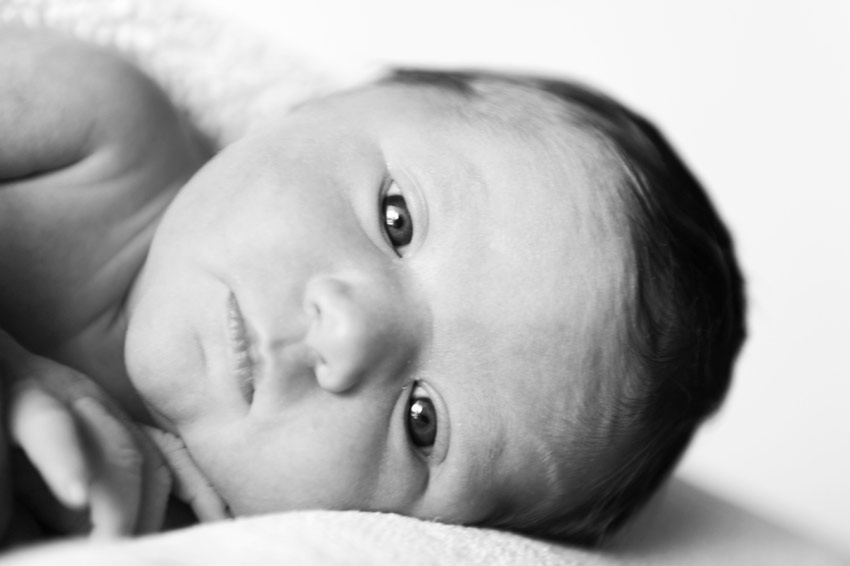 While she remained pretty calm I decided to take macro photos of her little feet.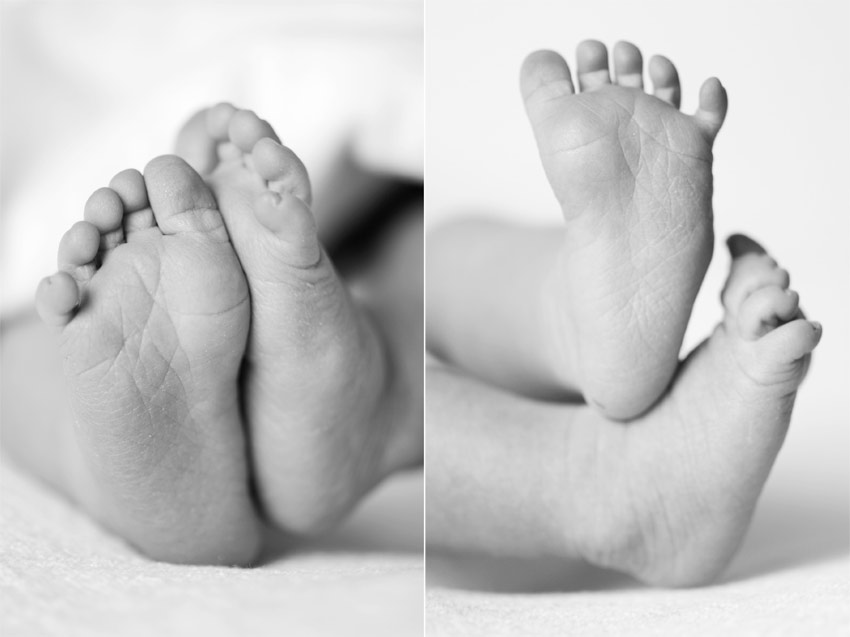 Of course, after a minute or two of feet photos she was sure to show me her fiesty side.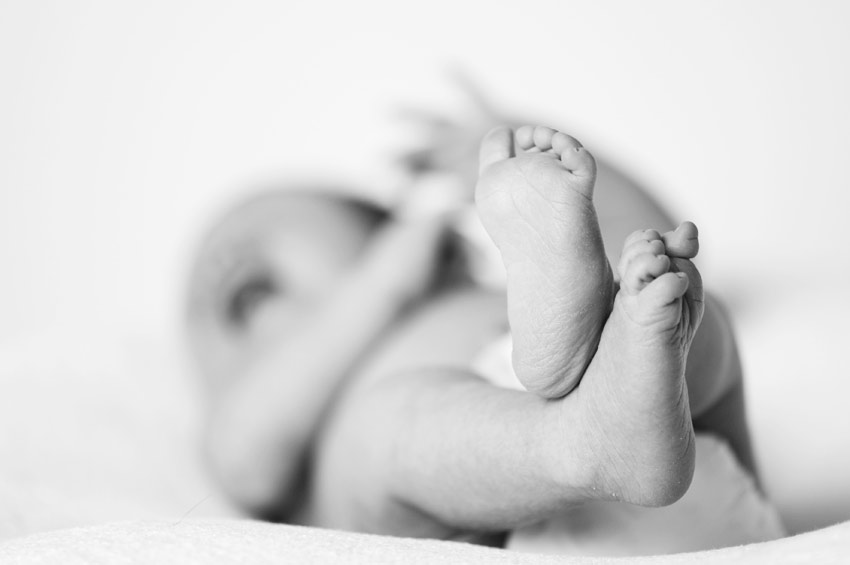 And I let her cry for another moment longer to capture the priceless crying photo.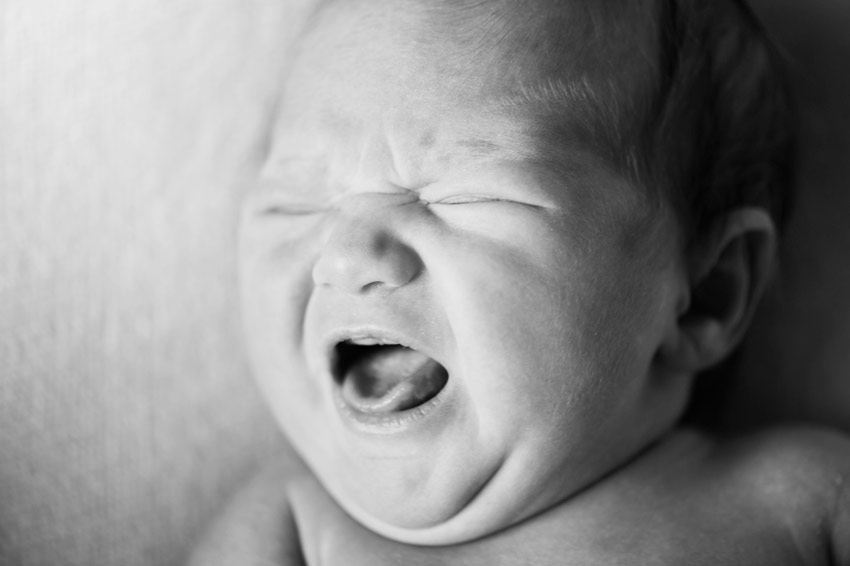 A moment later we comforted her and then tried a few photos in this little coccon wrap.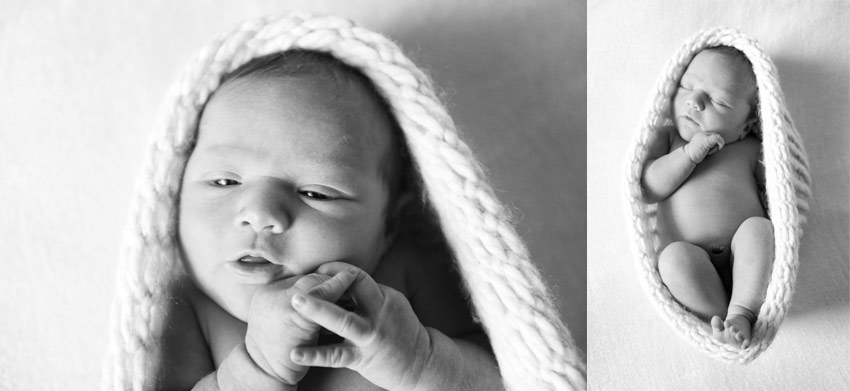 I began to admire how much Peyton loved being cuddled up with her mother. So we quickly switched to take some priceless shots of her with Samantha.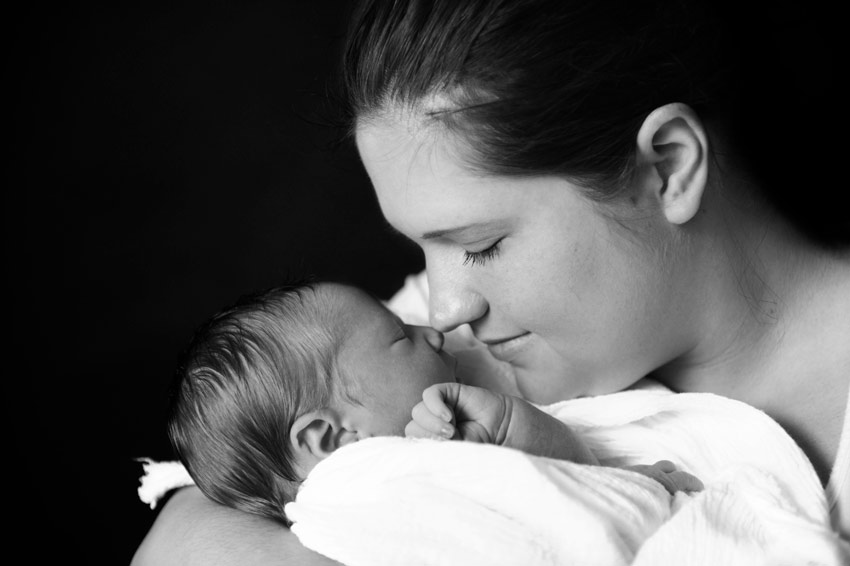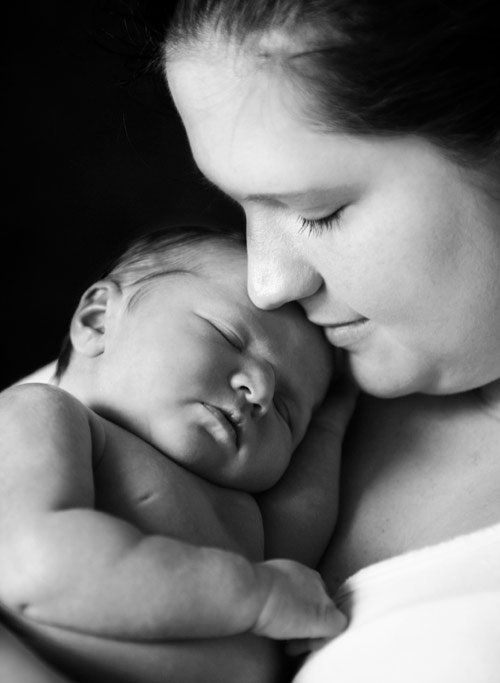 It's priceless to get to see the bond between a mother and her new child. Peyton is Samantha's second little one and seeing her with little Peyton reminded me how much more you find yourself treasuring every little moment once you have another child. I don't think it's that the moments are that much more special with a second child – but perhaps that you realize how quickly the moments escape you. Some of the photos of her with Peyton, like this one, are now among my favorite mother & baby photos.
Of course we had to make an attempt to photograph Peyton in the bowl. It didn't last long but we managed to sneak this shot.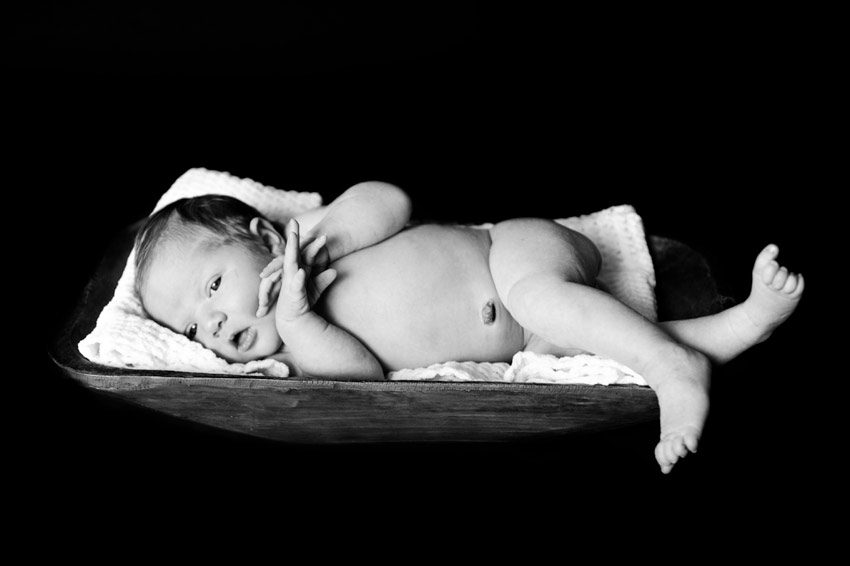 Peyton was most content being held by Samantha. So we let her lay with her and the moments were just as priceless.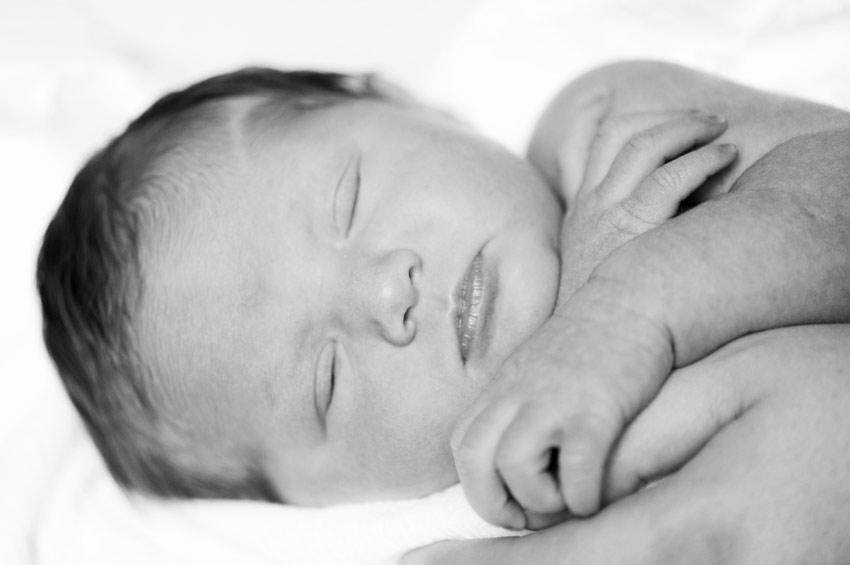 As she slept contently in Samantha's arms I snapped a few macro photos of her sweet little lips and face.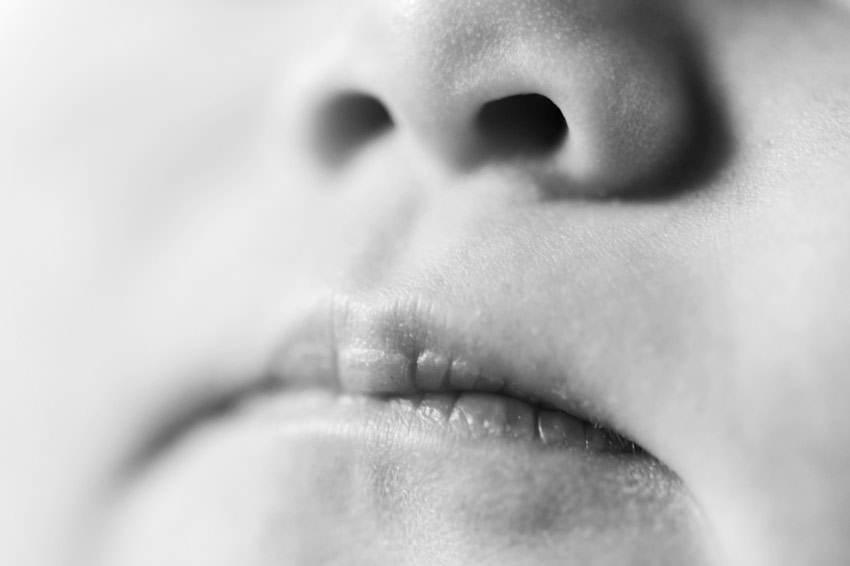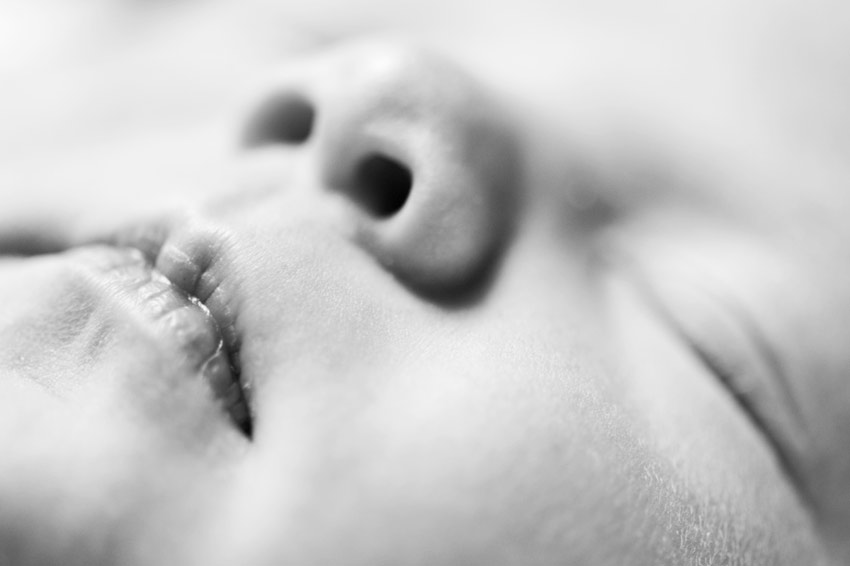 Seeing how she was so content with Samantha we tried this shot in her arms too.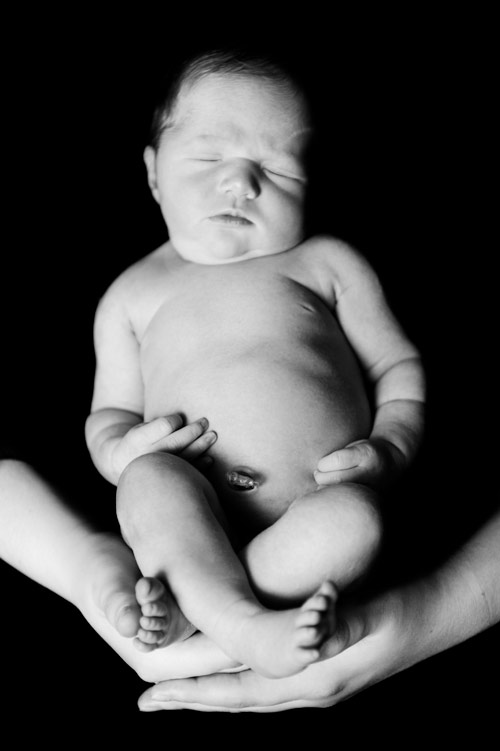 We had planned to have Peyton's big brother, Aiden, be in a few photos with Peyton but he was more interested in playing. We negotiated with toys, letting him take pictures with my camera, and even popsicles. But it's tough to convince a two year old how special photos could be years from now so we worked around what Aiden was interested in and just after we coaxed him with a popsicle I managed to get one priceless photo of him.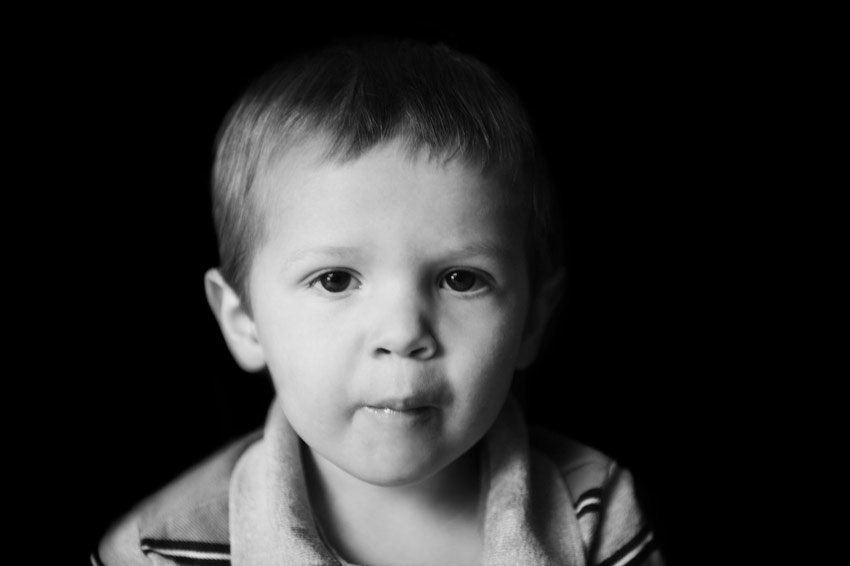 That popsicle helped us snap this one candid family photo. When working with a newborn and a two year old there's no time for negotiating or fiddling with camera controls – you just quickly take the photo before someone begins crying.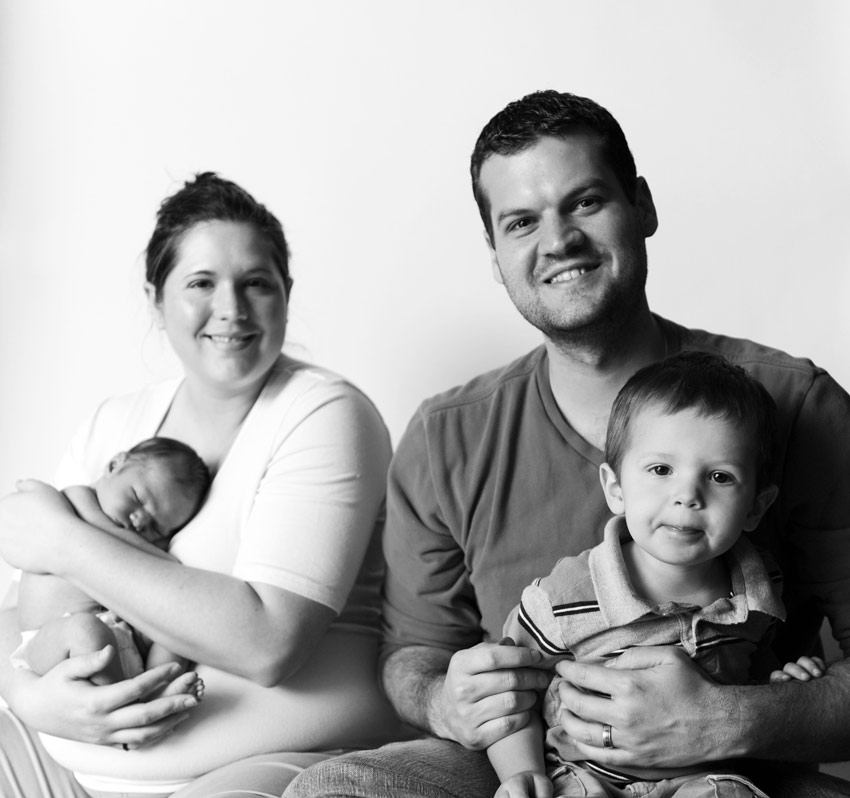 Garrett & Samantha congrats to you both on your newest little blessing. I hope your family and friends enjoy the photos of your sweet little girl!