I was contacted this week by one of our Valencia students, Daphne Cooper about having me photograph her cousin's little girl as a part of my search for newborns to build my photography portfolio for my SCAD masters photography course. It was an exciting opportunity knowing that her cousins little girl, So'lange, was only a week old when I photographed her.
Meeting with So'lange reminded me of how small this world is. In my correspondence with Daphne this past week I learned that she and I served together as military police in the 511th Military Police Company just prior to Jason and I leaving Fort Drum, New York. I thought it was pretty neat how small this world is – somehow Daphne recognized my name and remembers us from our time in 511th. There were a couple hundred soldiers in the company and so many new soldiers were stationed there just before we left Fort Drum so I didn't recognize her – but just knowing you've served with someone in the same company brings back many memories of our time in the mlitary and definitely made this photoshoot that much more memorable for me.
While So'lange's mother was recovering, Daphne stopped by with So'lange for her first photo session. She's such a beautiful little girl.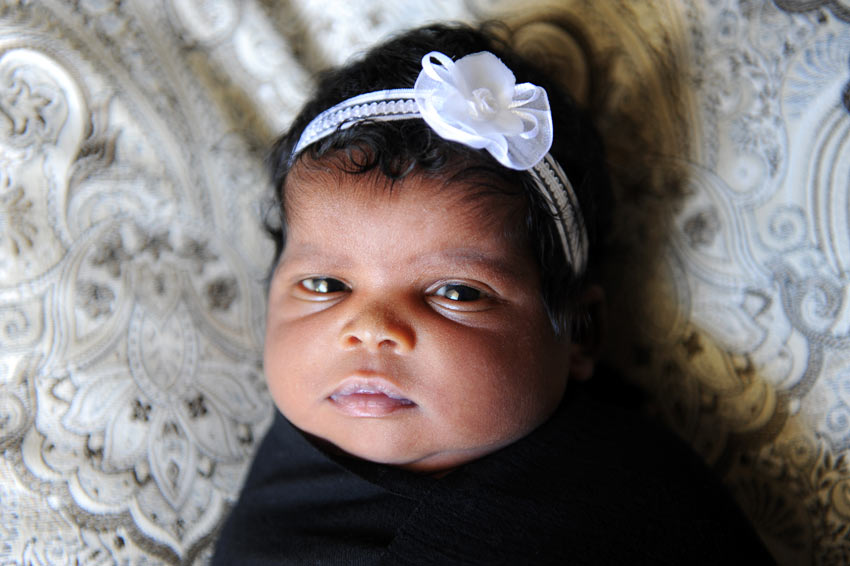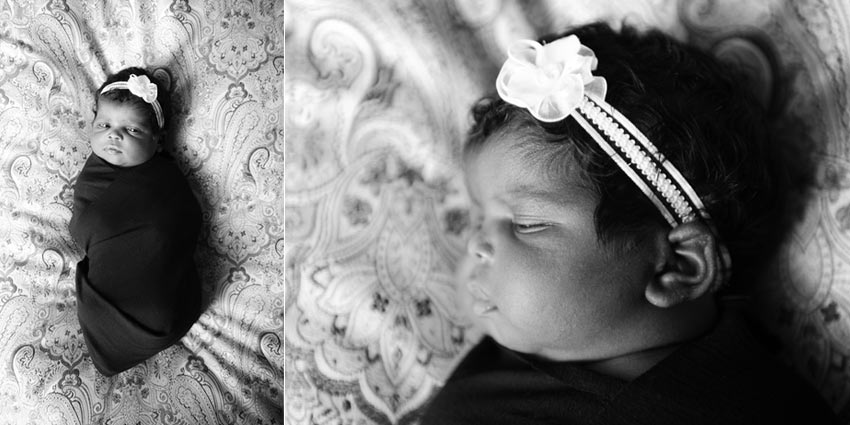 I gave Daphne a hard time because very early on in the photo session she jinxed me saying she'd love to have some photos of So'lange with her eyes open. We had no problems the first 2/3rds of the session keeping her awake. For being just a week old she was very alert. She was most content when we swaddled her.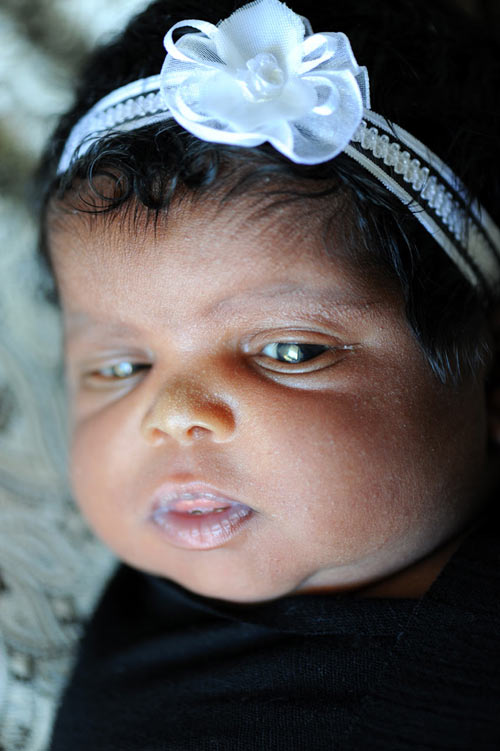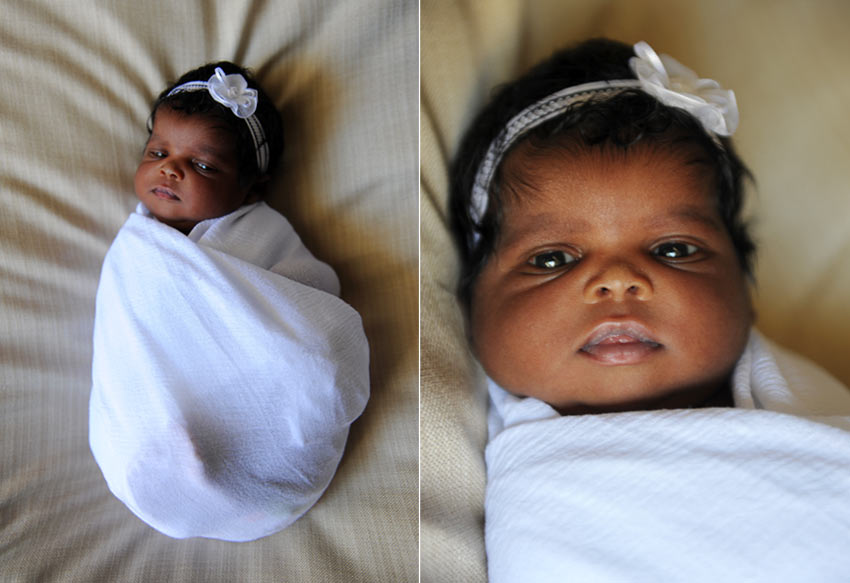 She really had the most amazing eyes – so full of curiousity. I'm so glad we were able to capture some of these photos of her awake.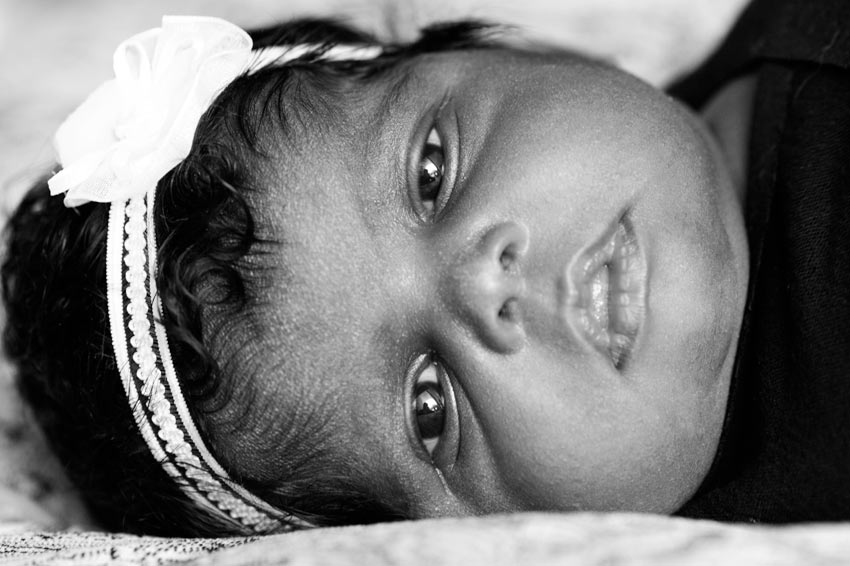 It was only a matter of time before So'lange finally fell asleep. Usually with newborns once they fall asleep they are out for the count and I can pose them pretty easily into some amazing photos – the memorable sleeping ones that we all love most. Like the ones that embrace their "curly" phase that most mothers can relate well with.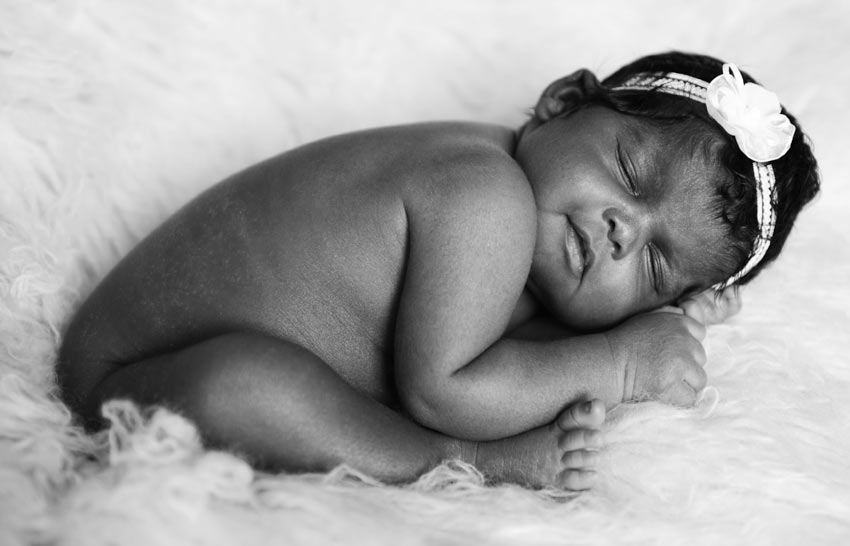 Once we got So'lange to sleep she was so content and even smiled a few times for us.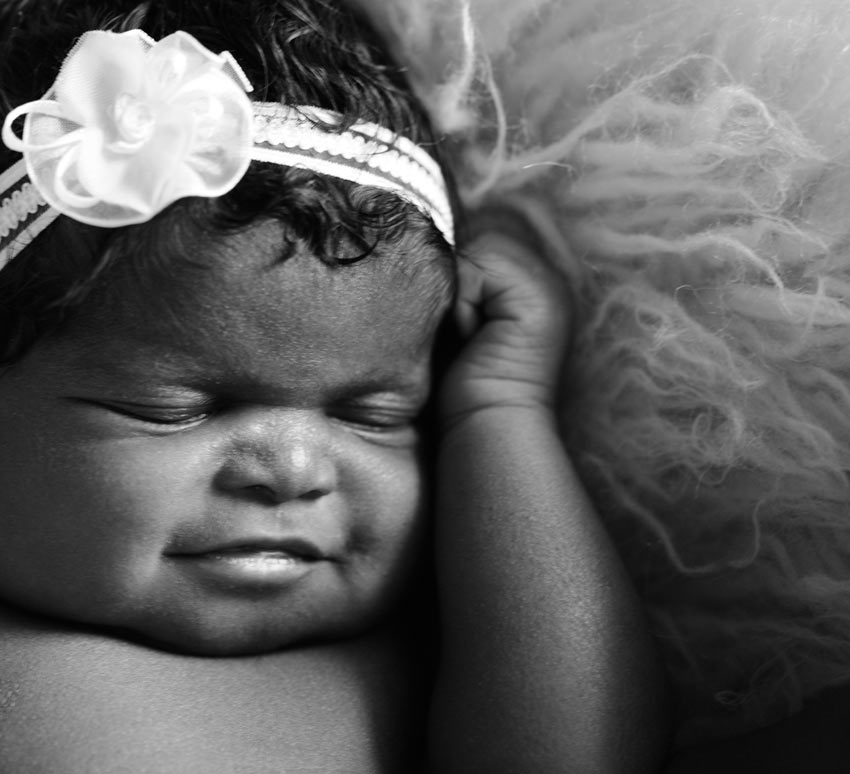 Of course I love being able to photograph baby feet. Daphne was kind enough to snap a few iPhone photos of me in the midst of photographing So'lange's feet.

And here's the best baby foot shot from this session.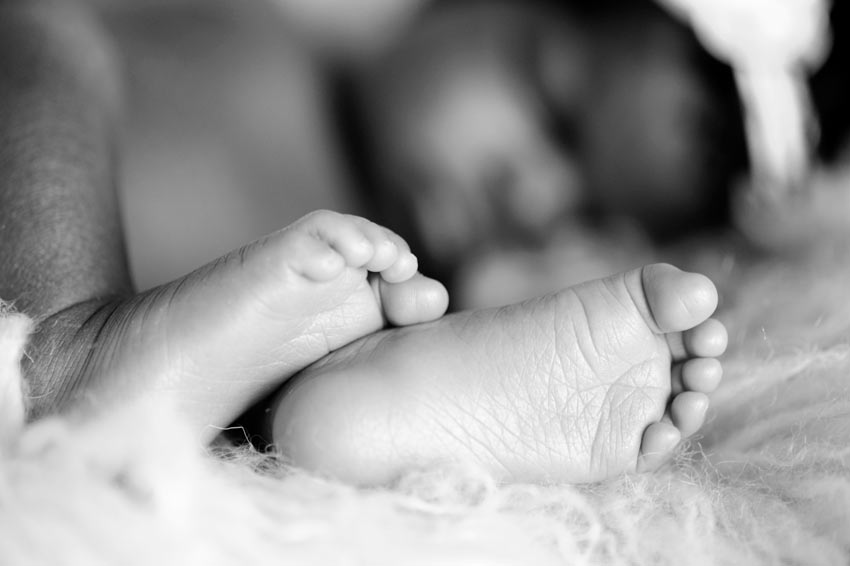 Everyone seems to love the baby bowl photos, so here's So'lange very comfortably resting. She's such a little blessing.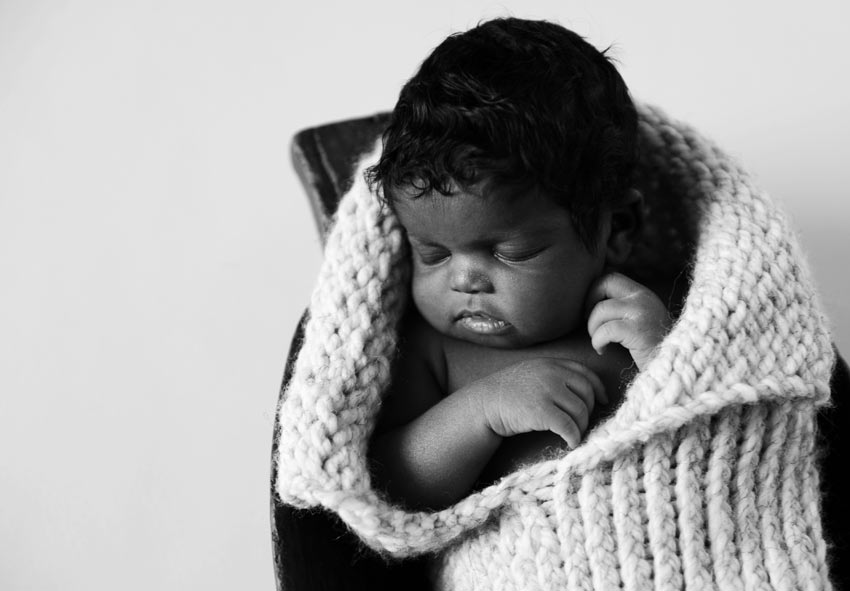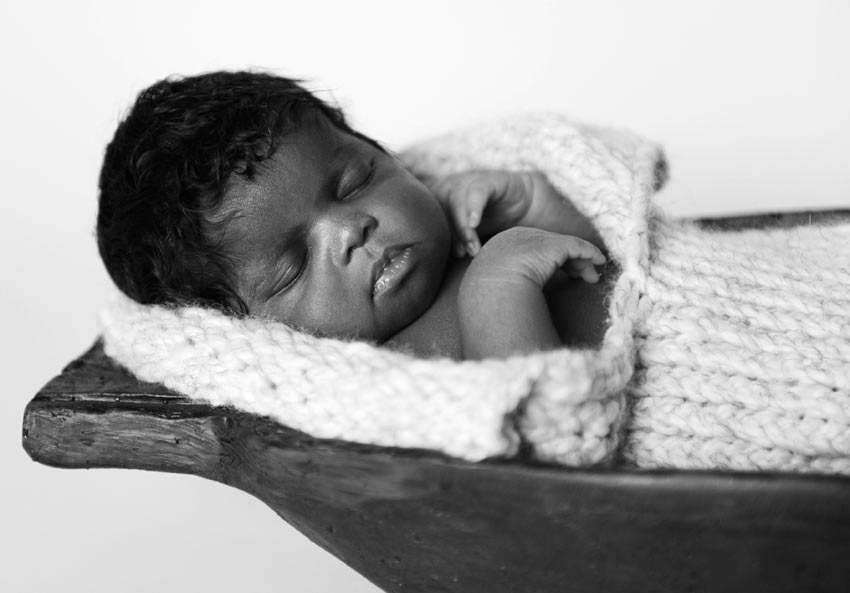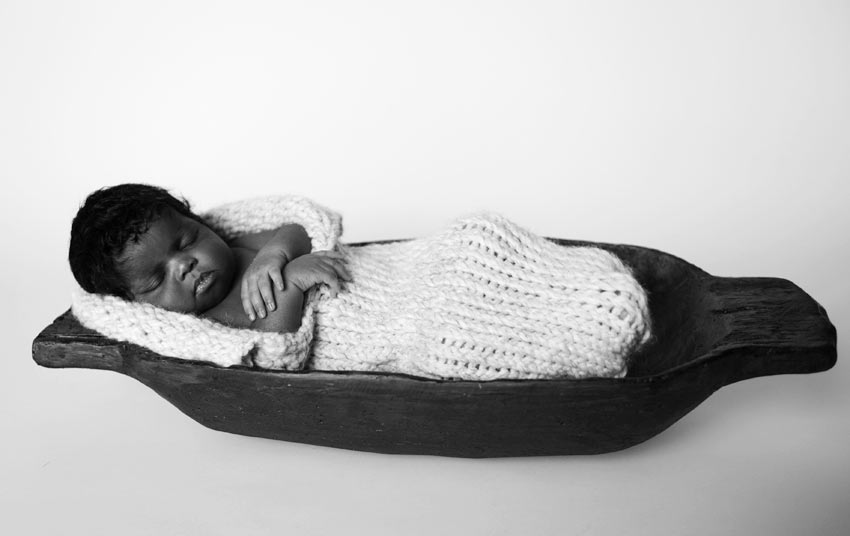 This is the first time I've photographed a little one without the parents present. I'm sure So'lange's mother appreciated the time needed to recover. There's no doubt that So'lange is surrounded with so much love, especially by Daphne – she's quite proud of her cousin's little one!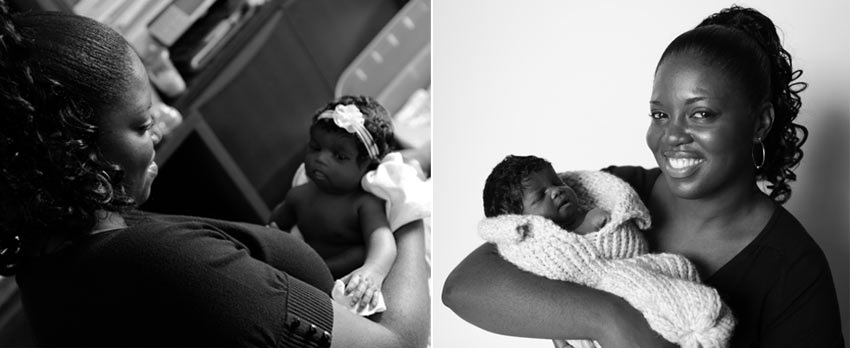 Daphne thanks for bringing So'lange out for photos. Best wishes to So'lange's family – I hope you all enjoy the photos. You've definitely been blessed with a beautiful little girl, or as we called her today – a cute little "diva"!