"Reality is merely an illusion, albeit a very persistent one." ~ Albert Einstein
Now that I'm just one day shy of being 31 weeks pregnant I imagine you all should be expecting, and perhaps anticipating more updates as the time draws closer to the baby being born. I'm excited to finally announce the baby's tentative birth day. In just 49 days we expect to be blessed with our third child. The tentative date for the c-section is February 22, 2011…we all agreed at the doctor's office that 2.22.11 sounds like a pretty sweet birth day, don't you agree?

There are no plans to change this date unless I go into labor earlier or unless there are conflicts or reason for the pediatric neurosurgeon to want to adjust the date. After our appointment last week we don't see this being an issue as she seemed equally anxious to hear the date to plan for the baby's surgery to close the spine as part of the treatment needed due to the baby's spina bifida. The delivery will occur when I'm 38 weeks pregnant. I asked if there were any needs for additional tests prior to the c-section to check the maturity of the baby's lungs and the doctor said from 38 weeks beyond there's no reason to do additional tests because all tests would indicate the lungs were mature, however I was told about 2% of babys 38 weeks through fullterm have issues transitioning from breathing in the womb to outside of the womb which often causes fluid in the lungs and challenges with breathing. Given that the baby will require a surgery to close it's spine they're hoping this doesn't happen because it could delay the surgery.
Yes, in just 7 weeks and 1 day from now there'll be one more little one added to our family…yes, the reality of it all is still sinking in.
THE MEDICAL UPDATES
It's worth fully updating everyone since today's appointment and our appointment with the pediatric neurosurgeon last week. Last week we reviewed the results of the previous ultrasound with the pediatric neurosurgeon and she informed us that things are looking very optimistic. The ventricles they measure to assess the issues that occur with spina bifida babies near the brain are actually measuring slightly smaller in this past ultrasound. We were informed they went from the "high normal" (or borderline) measurements to a "normal" range for a baby at this gestational age. She also said the opening in the spine still looks tiny and things haven't changed. The baby also doesn't show any signs of club feet which happens often when babies have spina bifida. We asked how much we should expect things to change in the next two months and she said the likelihood of club feet developing in the last two months is unlikely. The ventricles and the baby's growth will continue to be monitored closely until the baby is born. We realize spina bifida brings a lot of uncertainties until the baby is born but from the sounds of it we don't anticipate signficant changes from what we've been dealing with.
Today's appointment was more of a routine check up. The baby continues to have a strong healthy heartbeat. I chatted with the doctor a bit about what most mothers typically come to fear in the final trimester. I suppose being a photographer with Now I Lay me down to sleep certainly causes me to think more of the risks and how vulnerable babies can be. I've been grateful to have many other great volunteers stepping up to help the families who have lost their little ones since I've learned I was pregnant but I do still help when I am needed. Just last week I was the only volunteer available after learning a family had lost their perfectly healthy baby at fullterm. It broke my heart to learn that just earlier that day they had went to the doctor for their routine check up and the baby was just fine to learn that later that night the baby's heart stopped beating. I think it's common for most women who are pregnant to sit and fear when they don't feel the baby moving as much but I admit that since that session it's crossed my mind and I've definitely paid more attention to the baby's movement this past week. Even with as much as I've feared this with my previous pregnancies I've never been one to keep that close of track of the clock or kicks because it would drive me crazy. The doctor said that though there's no reason to drive myself crazy keeping a chart or stop watches out to count every single kick that it is wise to pay attention to the movement or perhaps pay more attention to when there's a lack of movement. I was told typically the rule is 10 kicks every two hours…how frequent or when they occur in that period is not important. He said rather than watching the clock every two hours that when I noticed less movement to pay closer attention and that if there's no movement or a significant decrease over that period of time then to not hesitate to head to the hospital to have them make sure things are okay. Of course I smiled and told him I was sure I'd continue to feel paranoid until the baby was born and he said I'd probably feel that way until the baby was finished with college…it's just a part of being a parent I suppose.

FOOD, FOOD, AND MORE FOOD…
I've only gained 2 pounds beyond my starting weight, there is absolutely no doubt that this baby continues to grow. I think I'm still in shock to return again after the holidays without much weight gain. I definitely won't complain but I assumed with how much I've been stuffing my face through the holidays that I'd have gained more…by now typically I've gained 20-25lbs beyond my starting weight. If you ask Jason or my family they'd tell you I've been eating constantly. I suppose I'll stop stressing, continue eating, and be thankful to hear that the baby is still growing and appears to be healthy with the exception of it having spina bifida.
Yes, food, food, and more food. With the third trimester has definitely come a new found hunger. The chances of me gaining the typical 30 lbs in 7 weeks is unlikely but I would imagine I may actually gain more weight soon with as much as I've been eating. I have to say with previous pregnancies there haven't been too many "cravings" that were memorable…with this one it hasn't been too bad either. Though it is quite odd to see an increased admiration for spicy food, like chili one of the favorite foods the last two months. And I'll gladly eat onions with food…in fact it seems like a prerequisite with most lunch or dinner meals the last couple of weeks. Strange, yes. And this baby still loves hummus…which I'm sure my parents and sisters think all of this is hilarious knowing how picky of an eater I grew up…when I was younger something like hummus I wouldn't even want to be in the same room with.
PREPARING THE FAMILY FOR THE NEW BABY
It seems like we've been anxiously counting down the whole year but over the holiday break we certainly held the kids a little closer realizing pretty soon it won't be just them…but there'll be one more. I recall when I had Jaylen I went through the emotions of how I'd ever love another baby when all those years it was just Hope. I won't lie…I've felt those emotions for months now. I suppose I still miss Hope being the "baby" but have come to adore how great of a big sister she's become. Now with this transition comes us realizing that Jaylen soon will no longer the be the baby which has been tough for me…perhaps because he'll be far younger than Hope was by the baby is born. I suppose I will look forward reminding myself of the happiness ahead…even more so realizing what an amazing bond these two will share for many many more years. I'm sure it won't be long and I'll be missing them being this little…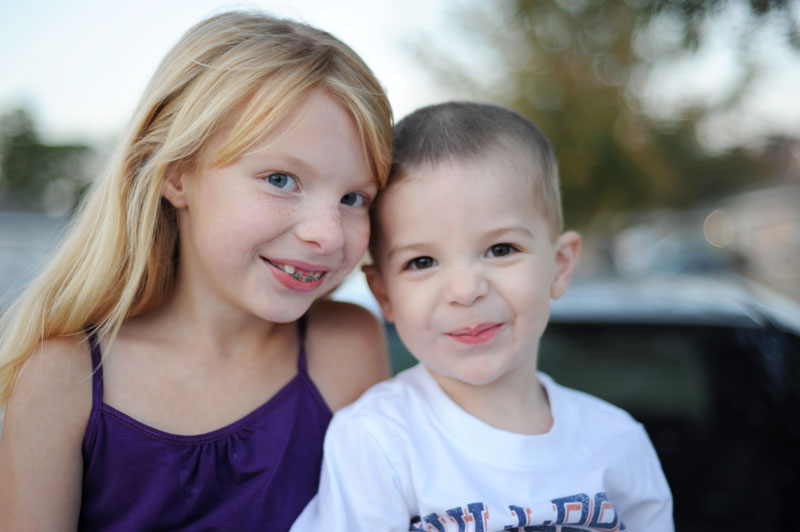 Because Jaylen is much younger than Hope was when he was born there definitely is a difference in helping him understand that there's a baby on the way. But he's a smart little guy and it didn't take long for him to realize his Momma had a baby growing in her belly. Okay, at first he was convinced it was growing everywhere within me but my belly…I still can't stop laughing when he swore the baby was growing in my feet. But now that it's evident that I'm pregnant he has come to be such an amazing and loving little boy who seems to be excited about the baby. There aren't many days that he isn't showering me and the baby with lots of hugs and kisses…like this unexpected moment this past week as we were playing ball…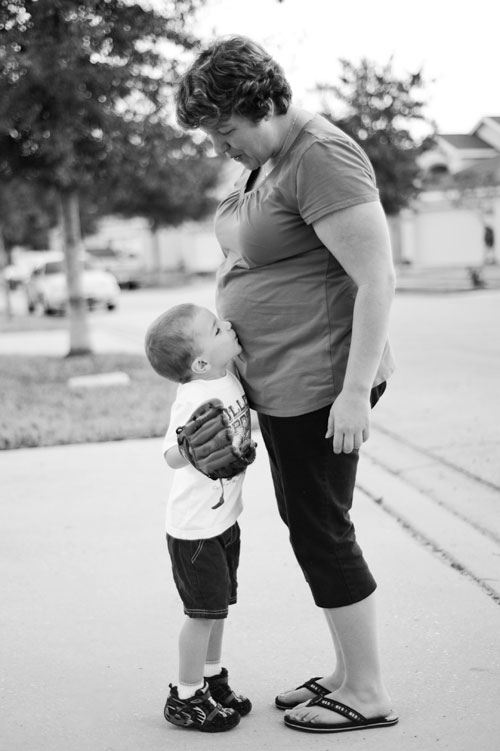 So we'll look forward to meeting our little one in 49 days…but until that day arrives I'll be holding this guy a little closer…he'll still be the baby until February 22nd arrives. And though I'm sure I'll happily watch him become a great big brother, like Hope has become an awesome big sister…he too will always be my baby boy. Okay…no tears…I promise.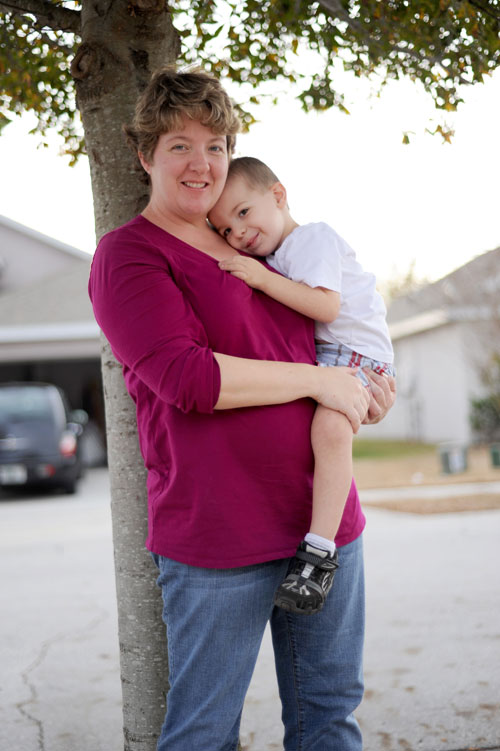 So that's the long winded update! We return for another ultrasound on the 13th and after that date becomes the rush of all the final doctor's appointments in the final month…it won't be long until our family is finally blessed with baby #3.